Vancouver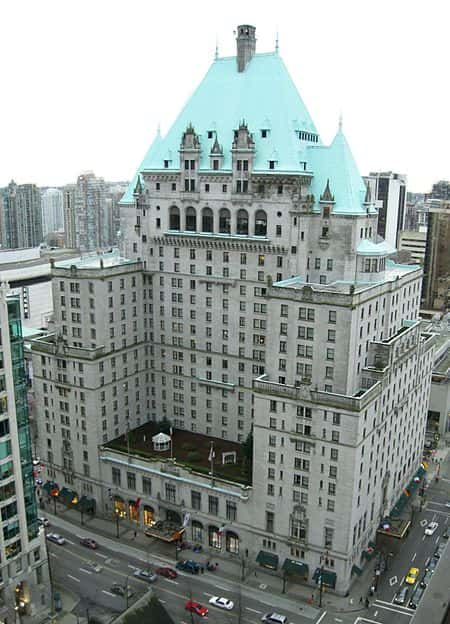 Vancouver Sex Guide advises where to find sex, working girls, prostitution, street hookers, brothels, red-light districts, sex shops, prostitutes, erotic massage parlors, strip clubs and escorts in Vancouver, British Columbia.
Vancouver is the largest metropolitan area in Western Canada, and third largest in Canada, with a population of 2.6 million.
Sex and Prostitution in Vancouver
If you are looking for the best escorts and sexiest girls in Vancouver with a dating guide for this great city then you are in the right spot. Vancouver is one of the most best places in Canada to have adult fun with the strippers and hookers, with great tourism and nature all around you.
In Vancouver you will find a wide mixture of cultures and there are sexy girls from Asia, Africa, Europe, South America and North America.
Vancouver has a lot of prostitution, but and there are plenty of strip clubs, sexy escorts and erotic massage salons to choose from. But the Vancouver is more known as one of the best hookup spots in Canada, nor the sex tourism. Many Hipster people from the upper Northwest of the United States and Canada move to the Vancouver, so you can find plenty of hipster girls from Vancouver who are open for casual sex.
It's now illegal in Canada to communicate for the purpose and purchase sex.
Prostitution in Canada was traditionally legal as there were no laws prohibiting the exchange of sex for money or other consideration. On 20 December 2013, the Supreme Court of Canada found the laws prohibiting brothels, public communication for the purpose of prostitution, and living on the profits of prostitution to be unconstitutional. The ruling gave the Canadian parliament 12 months to rewrite the prostitution laws with a stay of effect so that the current laws remain in force. Amending legislation came into effect on 6 December 2014, which made the purchase of sexual services illegal, along the line of the Swedish Model.
While the prohibition of the activities surrounding the sex trade makes it difficult to practice prostitution without breaking any law, the act of exchanging sex for money has never been illegal in Canada, a situation which has created and continues to create confusion and controversy. The prostitution laws have been largely unchanged since the early 19th century despite frequent commissions, studies and constitutional challenges since the introduction of the Canadian Charter of Rights and Freedoms in 1982.
There is a general agreement that the status quo of prostitution in Canada is problematic, but there is no consensus on what should be done. There is an ideological disagreement between those who want to see prostitution eliminated (prohibitionism), generally because they view it either as an exploitative or unacceptable part of society, and those who view prostitution as a transaction between consenting adults and advocate decriminalisation. The term "sex work" is used interchangeably with "prostitution" in this article, in accordance with the World Health Organisation (WHO 2001; WHO 2005) and the United Nations (UN 2006; UNAIDS 2002). However the Conservative majority Government of Canada is committed to a prohibitionist position, as laid out in its new legislation introduced in 2014.
Vancouver Female Escorts
The way that most adult business is conducted in Vancouver is through the internet. Some escorts have their own websites while others will be found in advertisement websites and classifieds. You can find escorts all over the city, many times offering their services from their residence or hotels. The prices vary from 100 to 300 dollars an hour. Remember that you are paying for time not sex, because it is illegal to communicate for the purpose and purchase sex.
Red Light Districts
Vancouver has one of the biggest red-light districts in all of Canada. It is one of the places where prostitution is legal, but you have a much more than that. You have some of the best nightlife scenes, a multicultular city and the sex industry is growing. You can find anything legal here no matter what it is that you are looking for. The adult shops are large and if nude bars are your thing then you only need to head to one of the many in the city.
You have to remember that Vancouver´s red light area is not like the redlight districts you see in Europe. When most people hear the words "red light district" the first thing that they think is Amsterdam and it´s touristy red light area De Wallen . Red-light district in Vancouver is different in a few things. Advertising of prostitution is illegal, while prostitution is legal. So you should not expect to see sex workers advertising them self behind the windows as you would see in Netherlands or Germany where window prostitution is perfectly legal. Whore houses are also illegal which seems to be contradictory to legal prostitution, but it is done to help ensure that the girls are not exploited. Street prostitution is also illegal, and that is why the Vancouver, even though it has legalized prostitution remains very safe and one where you would not necessarily be able to tell unless you definitely knew.
The way that most sex business is conducted in Vancouver is through the internet. Some sex workers have their own homepage while others will be found in classifieds websites. You can have sex in Vancouver without getting in trouble and remaining safe unlike in some other red light areas. Most of the sex business in Vancouver happens in Kingsway strip, but independent escorts are all over the city, many times offering their services from the hotels or their own flats.
There are now mini red-light districts everywhere in Vancouver, from the upscale West Side to Kingsway all the way to Abbotsford. It is estimated 80 to 90 percent of the sex trade in Vancouver happens at indoor locations. If you pay even a little attention, you will realize it when walking outdoors. Many small massage business on the ground floor of an office building advertises with a simple signs like writing the company name on pink neon and the phone number in yellow. Or with a yellow banner with a more explicit message: "Ultimate Relaxation Service" or a "Sensual Relaxation Massage". For a mere $9,684, an entrepreneur can get a body-rub parlour licence. Or, for $1,145, a social-escort service licence.
Prostitutes and Sex Workers
While prostitution is legal here, advertising it is not. That means that you should not expect the girls to advertise themselves behind the windows. Whore houses are not legal either which seems to be contradictory to legal prostitution, but it is done to help ensure that the girls are not exploited. Selling sexual services in the street is not legal either, and that is why the city, even though it has legalized prostitution remains safe and one where you would not necessarily be able to tell unless you absolutely knew.
Advertising on the internet and in print media is common. Sex workers advertisements are found in the back of The Georgia Strait, a free magazine found in street newspaper boxes throughout the city. Online ads are found on internet.
Many ads use falsified pictures so it is a good idea to check one of the review boards first.
Street Hookers
The number of prostitutes in Vancouver is estimated to be in the thousands, but only 10 to 20 percent of the sex workers are working on the street.
East Hastings (Downtown Eastside) has lots of street walkers, but is not the best street to get lost on as it's one of the poorest and dirtiest areas in North America and is also full of homeless people, drug addicts and diseases.
The dead center of this zone is the corner of Main and Hastings. Most of the streetwalkers are in this general area, mainly on the streets running east and north of this corner.
Prices are $20-$40 for BJ (CBJ or BBBJ) to $50-$80 for full service. Some junkies and homeless will sell their services even cheaper.
See also: How To Pick Up Hookers in North America
Hookup and Pick Up Local Girls
Meeting local girls and getting laid for free is fun! Read more on how to pick up girls in Vancouver: https://hookuptravels.com/wiki/Vancouver
Live Sex Cams
Can I watch Live Sex Cams in Vancouver? - Yes, you can! Basically you can watch our online live sex shows for free anywhere in the world if you're connected to internet. Join to get 10 free private teasers and 9.99 credits for free! You can choose any girl from our trusted Live Sex Cams!
Live Sex Cams are booming at the moment. Webcam models can be found from all over the world and you can find girls, guys, trannies, couples and groups of different ages performing to you. Watching live sex shows is usually free, but if you buy some credits, you will have much better chances to see adult action as desired! It's possible also to hire a webcam model to a private chat room where you can ask the person to fulfill your fantasies.
Where to Get Sex Now
It is easy to get sex online in Vancouver. You just need to find the best available girls. See Girls Online Here!
Adult Locations
There's a good selection of adult venues in Vancouver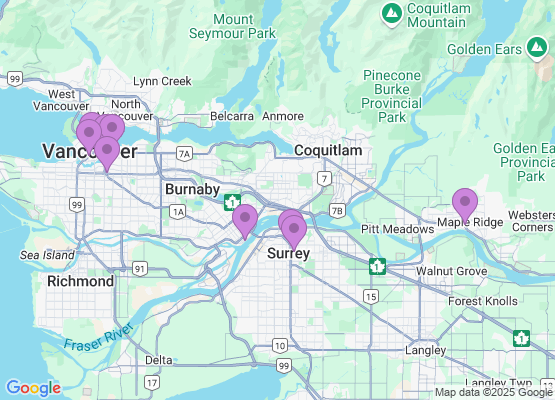 Escort Services and Agencies
Unfortunately we don't list in this category!
Finding an escort when you're travelling can be a bit tricky. An ideal alternative to escorts is a girl who is looking for a mutually beneficial relationship. There are thousands of horny girls willing to do anything for a generous guy. Click Here to hookup with a beautiful young woman now.
There is a good variety of escort services in Vancouver. Most escorts are working as independent and the cost varies from $100 to $500 depending the time and the services.
Erotic Massage Parlors
Unfortunately we don't list in this category!
Asian massage parlours in Vancouver are basically mini brothels with several girls working there, usually in a upscale condo in a high-rise. Most are concentrated in the Metrotown area, Joyce skytrain station and Richmond (downtown). Prices vary from $50-100 for 1 hour service. Extras cost usually $40-$50 for hand job, $40-$80 blow job or $80-$150 for full service. Many AMP's (also known locally as 'micros') do not offer massage only prices, advertising FS only. These prices range from $120 - $180 for 45 mins with an additional $40 for an additional 15 minutes. Massage parlor girls are often working for the establishment and the up front payments do not necessarily cover the services you are looking for. Sexual acts will have to be discussed with the individual!
See Also: Massage Parlor Etiquette
Massage Parlour Locations
Pharaoh Massage, 3490 Kingsway, Suite 5, Vancouver, BC, V5R5L7 - Caucasian, European, Latina massage 604-436-3131
Ocean Relaxation Centre, 1727 Broadway W, Vancouver, BC, V6J4W6 -1 hour $ 60, Chinese massage 604-738-6222
Diamond BodyCare, 3671 Hastings St E, Vancouver, BC, V5K2B1 - 1 hour $ 50, 604-205-9234
A Ladies Touch Massage, Downtown - Granville and Georgia, Vancouver, BC, 778-713-0416
A&A Shiatsu Massage, 4969 Duchess Street Vancouver, British Columbia
Ana Erotic Massage, 1455 West Broadway Vancouver, British Columbia
Angel Erotic Massage, 8263 Oak Street Vancouver, British Columbia
Asia Bodysage Massage, 475 Broadway East Vancouver, British Columbia
Aun Body Care, 872 Seymour St, Vancouver, British Columbia
Bex Erotic Massage, 2070 10th Avenue West Vancouver, British Columbia
Blue Water Spa, 1282 Howe St, Vancouver, British Columbia
Famous Erotic Massage, 15280 101 Avenue Vancouver, British Columbia
Harvest Moon Massage, 610 8th Avenue West Vancouver, British Columbia
Healing Bodywork Massage, 2760 West Broadway Vancouver, British Columbia
Heavenly Hands Massage, 6788 Canada Way Vancouver, British Columbia
Jade Lake Massage, 8077 Alexandra Street, Unit 205 Vancouver, British Columbia
Japan Erotic Massage, 2524 Cypress Street Vancouver, British Columbia
Lavanda Erotic Massage, 540 Pender Street West Vancouver, British Columbia
lIris Erotic Massage, 1819 West 5th Avenue Vancouver, British Columbia
Maragritas Massage, 1348 Burrard Street, Unit 1 Vancouver, British Columbia
Massage Parlour Massage, 1037 West Broadway, Unit 202 Vancouver, British Columbia
New World Massage, 5880 Victoria Drive Vancouver, British Columbia
Platinum Club, 426 Homer Street Vancouver, British Columbia
Prosper City Massage, 3488 Main Street Vancouver, British Columbia
Roxannes Swedish Massage, 1743 Robson Street Vancouver, British Columbia
Royal Lavender Massage, 1333 Homer Street Vancouver, British Columbia
Sasa Erotic Massage, 5234 Rumble Street Vancouver, British Columbia
Shangrila Massage, 117 Broadway Vancouver, British Columbia
Silhouette Massage, 2511 Burrard Street Vancouver, British Columbia
Spa Sensuous, 540 West Pender Street Vancouver, British Columbia
Static Erotic Massage, 4714 East Hastings Vancouver, British Columbia
Swedish Touch Massage, 595 Hornby Street, 4thFloor Vancouver, British Columbia
Tokyo Erotic Massage, 2739 4th Avenue West Vancouver, British Columbia
Wave Erotic Massage, 4850 Fraser Street Vancouver, British Columbia
White Rock Massage, 2395 King George Hwy Vancouver, British Columbia
Wise Erotic Massage, 49 East Broadway Vancouver, British Columbia
Brothels and Sex Clubs
In Vancouver, there are no actual European style brothels where you can walk inside in a corridors where sex workers stand on a doorways. Erotic massage parlours operate all over Vancouver and you can buy sex from these places often for around $150. There are also many escort agencies and "relaxation centers" where you can buy sex.
Strip Clubs and Striptease
The nude bars in Vancouver are classy and when compared to some North American citites you do not spend nearly as much. The strippers are some of the best that you will ever see and they come from Asia, Europe, South America and North America. The girls in the Vancouver strip bars are some of the most daring and going into one is worth every dollar. You can also be certain that you will not be scammed as often as in strip clubs in some other parts of the world. Unless you are too drunk you will always know what you are paying and what you are paying it for.
A few years ago Vancouver had a huge strip club scene, but sadly many of the best clubs have closed, to be replaced by office and condo towers. You can still find some good strip joints from Vancouver and nearby areas.
See Also: British Columbia Strip Clubs
Karaoke and KTVs
KTVs (hostess karaoke bars) are popular in some parts of Asia but you cannot find any of them from Vancouver.
Swinger Clubs and BDSM
ALT.com is the best place for local singles, swingers, and couples in the BDSM community to connect with those interested in submissive sex, power exchange, locating persons for new slave roles, erotic BDSM, bondage & fetish sex, as well as live sex dates. Find thousands of play partners for whatever your fetish may be; bondage, foot, cockold, spankings, role-play, electric or water play, sadism and masochism. So whether you have the desire to explore your unrealized fetish fantasies, or you are extremely experienced and would love to train someone new, ALT.com is a community designed for people with like-minded interests to find and connect with each other.
Swingers lifestyle has become more socially acceptable in Vancouver. There are events and clubs for open minded couples to meet and experiment fun together. Check out the Club Allure, Eden Club for open minded couples and Bon Bon Club for Swinging coupes and singles. Wreck Beach in Vancouver is one of the most well known naturist beaches in the world and it is very popular beach also among the Swingers.
See Also: The World´s Best Nude Beaches
Sex Shops and Adult Stores
If you don't feel like visiting or cannot find any local sex shops in Vancouver, you can easily order adult products from Online Sex Shop.
Vancouver has the best sex shops in Canada and the most of the really good ones are located downtown Vancouver. The best stores carry everything, so you will not have to go into many stores to find the toys, magazines or movies that you are looking for. Some of the Vancouver adult shops have also sex cinema or adult arcade complexes, where people can watch porn in a cinema, private booths or just cruise around. Entrance fee to these type of places is around $10.
Some of the following sex shops may be closed, please report if you know that some of the venues is closed:
Bonanza Books & Video, 1127 Granville St, Vancouver - A standard shop with video rooms. On the large side. It costs under $10 to get in to the arcade.
Fantasy Factory, 1157 Davie St - 24 hours. Sign at the booths say "only one person at the time".
XXX Adult Store, 1097 Granville St 604-525-9355 - Most booths have holes in the doors so people are peeping quite a lot. $5.00 to go to the back peep booths. After the nearby bars close this arcade gets very busy with young guys. No gloryholes, and visited by many straight men looking for a quick actions.
Love Hotels and Short Time Hotels
Love hotels are popular in some parts of Asia, especially in Japan. There are also many love motels and short-time hotels in South America. Unfortunately you cannot find any real love hotels in Vancouver.
Nightclubs and Bars
Lots of singles nightclubs and pick up bars can be found from Vancouver. In these venues you can hook up with local and tourist girls and try to get laid for free. Since there are all the time new hipster girls moving in to the Vancouver from Canada and all around the world, it is very easy to get sex and since often that means single women who move to Vancouver dont really know anyone. If you are a nice guy and offer to take the girls on a date many will come, mostly because they have nothing else to do and they want to widen up their social circle.

Here is a list of the Best Nightclubs in Vancouver to date horny single local girls:
Bar None, 1222 Hamilton St
Celebrities Nightclub, 1022 Davie St
Fortune Sound Club, 147 E Pender St
Roxy Cabaret, 932 Granville St
Republic, 958 Granville St
Red Room, 398 Richards St
Venue Nightclub, 881 Granville St
Here is a list of the best singles bars in Vancouver where to find casual sex:
Alibi Room, 157 Alexander St
Lamplighter Public House, 92 Water St
Portside Pub, 7 Alexander St
Storm Crow Tavern, 1305 Commercial Dr
The Bottleneck, 870 Granville St
The Blarney Stone, 216 Carrall St
Yaletown Brewing Company, 1111 Mainland St
You will find many other good nightclubs from Vancouver and hookup bars. Hooking up with Vancouver girls who are out partying and looking for sex is usually easy on most decent looking men.
Gay and Lesbian
Gay modeling in internet is getting more popular all the time and it's a big market alongside with gay porn. You can watch gay live sex also in Vancouver as long as you are connected to internet. Check it out: Gay Live Sex Video Chat
Davie Village (also Davie District or simply Davie Street) is a neighbourhood in the West End of Vancouver. It is the home of the city's gay subculture, and, as such, is often considered a gay village or "gaybourhood". It is centred on Davie Street and roughly includes the area between Burrard and Jervis streets.
Vancouver has also a couple of beaches with a strong gay following, two that are right in the West End (close to the Davie Street Gay Village) - Sunset Beach and English Bay Beach (aka First Beach) City is also home to one of Canada's biggest annual Gay Pride events: the Vancouver Pride Parade and Festival in August.
GAY SAUNAS, BATHHOUSES & SEX CLUBS:
Steamworks Vancouver, 123 W. Pender
F212 Vancouver, 1048 Davie Street, West End
Steam1, 430 Columbia St. , New Westminster, CANADA
Forbidden City Social Club, West End (Downtown) - 1732 Alberni , Vancouver, BC - Adult Moviehouse, Playspace, Fantasy playground, Relaxation and Social club.
RedDooR Bathhouse, Davie Village - 1210 Granville St. , Vancouver, B.C.
CLUB 8X6, West End (Downtown) - 1775 Haro St , Vancouver, BC
GAY BARS:
The Pumpjack Pub, 1167 Davie St
LGBT BARS AND CLUBS:
The Junction, 1138 Davie St
Fountainhead Pub, 1025 Davie St
Oasis Ultra Lounge, 1240 Thurlow Street
Numbers Cabaret Nightclub, 1042 Davie Street
Nelson House B&B, 977 Broughton St
Other Adult Services
BDSM
There are few good BDSM] venues in Vancouver where open minded adults can play in a safe location. Many of the local escorts also provide light dominating and fetish services, but there are also few very experienced dominatrixes working in Vancouver if you like to get roughed up little more. These type of services cost around $200 an hour.
Red Room Ultra Bar on 398 Richards Street and in Downtown Eastside, Chapel Arts on 304 Dunlevy St hosts monthly BDSM and Fetish events. Do not take photography at any of these premises because of the discretion and confidentiality. Each location has different rules, so make sure you find out about them.
Dating
Dating in Vancouver can be a bit tricky due to cultural differences, so your best bet is to sign up for a dating site before your trip so you can meet a few locals ahead of time. AdultFriendFinder.com lets you meet local members in Vancouver and get to know them on a personal basis before you arrive. Take advantage of site features like live chat and member to member webcams so you can begin flirting before arranging a face-to-face meeting. Since your time in Vancouver may be limited, get to know each other's desires beforehand, so that when you meet you can start having some real fun.
How to find Sugar Babies and Sugar Daddies
If you are looking for an alternative to escorts in Vancouver with a girl who doesn't charge by the hour, sugar dating is the ideal solution. There are thousands of beautiful young women at SecretBenfits willing to do anything for a man who will help them pay their bills.
Often referred to as the "Tinder for Older Guys", SecretBenfits matches hot young women interested in pampering older gentlemen. You don't have to be a millionaire at SecretBenfits.com, you just need to be a respectful gentleman who knows how to treat a woman.
Transsexuals and Shemales
Finding someone for transsexual dating when you're on the road can be a bit tricky, so your best bet is to sign up for a dating site before you go so you can find locals ahead of time. TSdates.com is a dating site designed to help you find exactly what you are looking for in your hookup in Vancouver. Take advantage of site features like live chat and member to member webcams so you can begin flirting before arranging a face-to-face meeting. With over 40 million members, and thousands of transsexual members around the world, TSdates.com is the world's largest site of sex-minded friends for discreet encounters and will help you find your next transsexual play partner.
Where can I find shemales in Vancouver? You can watch transsexual live sex shows in Vancouver as long as you are connected to internet. Check Now: Tranny Live Sex Video Chat

Most of the shemale prostitutes in Vancouver advertise on classifieds sites on internet and the local newspapers and magazines. Prices vary from 100-300 dollars for one hour full service and 50 to 150 dollars for blow job and quick sex. Vancouver is a great place for a tranny admirers as there are many different transsexual escorts working all over the city. What ever type of tranny you like, you will most likely find the one who fits on your taste as there are ladyboys from all over the world living and working in Vancouver.
You may find some really nasty looking transgender street hookers from the streets of East Hastings and there the prices vary from 20 to 50 dollars for quickie. But this area is dangerous and full of junkies, so it is not recommended to use these type of services.
Popular nightclubs in Vancouver for TS/TV/TG or CD girls are Celebrities, Odyssey and Sonar. The best time to find trans-girls from these clubs in on weekends, when many of the t-girls like to relax and have a drink or two. It may be hard to tell who is the "real girl" and who is a "t-girl" as many of the trannies look exactly like a beautiful models or superstars. This guide may help you a little bit: How to Spot a Ladyboy.
Sexual Services for Women
There are many options for women seeking sex in Vancouver. First an easiest is to hire an male escort who charges about $100-$200 an hour and will do whatever you want him to do. Other options are to visit the swingers club or just a regular nightclub where most men are trying to get laid. Tinder is also an easy way to find sex in Vancouver.
Sleeping and Girl Friendly Hotels
Vancouver has many hotels and motels. Especially road side motels are easy places to take a girl with you.
Stay Safe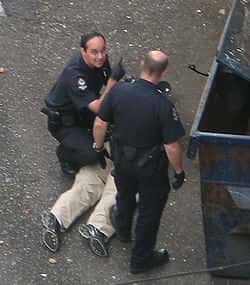 While sex work exists in all cities, one that has received a large amount of publicity is Vancouver due to poor socio-economic conditions in the Downtown Eastside, and the murder of a large number of women working in the sex trade, a disproportionate number of whom were aboriginal. The authorities here have been more tolerant of prostitution leading some people to believe that some forms of prostitution are legal in the city. Body rub parlours may be establishments in which sex work takes place, which would be illegal under bawdy house and communicating laws. Vancouver's milder climate may favour street prostitution. However sex workers and their support services in Vancouver have been very organised and vocal in responding to media criticisms. They have an uneasy relationship with the police. British Columbia has also been the area of Canada where most research has been carried out.
A study was reported as showing that 26% of Vancouver's female sex workers were infected with HIV, and that Vancouver's overall prevalence of HIV was about 1.21%, six times higher than the national rate.
See Also