Calgary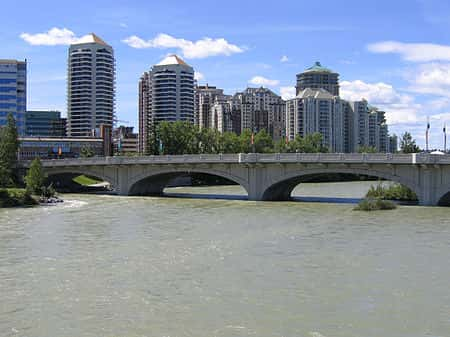 Calgary Sex Guide advises where to find sex, working girls, prostitution, street hookers, brothels, red-light districts, sex shops, prostitutes, erotic massage parlors, strip clubs and escorts in Calgary, Alberta.
Calgary, Alberta's largest city, is a product of oil culture, and is situated where the prairies end and the foothills begin. As such, it is the eastern gateway to the Rocky Mountains and an important centre of trade and tourism for the western prairies. It is your most likely point of access for Banff and Jasper, and a worthwhile destination in its own right. Calgary is the heart of the largest metropolitan area between Toronto and Vancouver, with over 1,220,000 people as of 2009 (1.1 million city-proper), making it Canada's fourth largest metropolitan area.
Sex and Prostitution in Calgary
The laws on prostitution in Calgary are very simple; selling sex is 100% legal but buying it is not.
This means that the risk is on the buyer when making any transaction.
Of course, the reality on the streets is somewhat murkier with various grey lines where street hookers continue to attract clients.
Calgary has many erotic massage parlours and escorts. There are also couple of good strip clubs like in any major city of Canada.
If you are planning a trip to Calgary, then it is recommend visiting in the summer, in July particularly. Calgary winters are freezing and there will be a whole lot more to do in summer when the girls are partying at the clubs and escort business is booming.
Red Light Districts
There is no Red-light district in Calgary like the ones in Amsterdam or Hamburg. But you can certainly find streetwalkers all over the city for cheap sex. Strip clubs are also all over the city and not in one little area. Massage parlours are also in the every corner, so you will not have problems getting laid in this beautiful city.
Prostitutes and Sex Workers
Most streetwalkers in Calgary are junkies. Massage parlours and escort services have quite pretty girls working.
Street Hookers
The street scene in Calgary in the 1980-1990 was one of the best in Canada. Now days it is not so good. Average streetwalkers charge $50-$100 for fuck in the car.
Street Prostitution Areas
The various strolls in Calgary have been mostly eliminated as the LE have cracked down heavily. The only area that is left is in Forest Lawn and that's a pretty low end stroll for drug users.
You can also check out these areas for street prostitutes in Calgary, but you may not find anything else than cops and junkies.
17th and 19th Ave Avenue S.E. (between 36th St SE and 50th St SE)
15th Ave SW (between 4th St SW and MacLeod Trail).
Hookup and Pick Up Local Girls
Meeting local girls and getting laid for free is fun! Read more on how to pick up girls in Calgary: https://hookuptravels.com/wiki/Calgary
Live Sex Cams
Can I watch Live Sex Cams in Calgary? - Yes, you can! Basically you can watch our online live sex shows for free anywhere in the world if you're connected to internet. Join to get 10 free private teasers and 9.99 credits for free! You can choose any girl from our trusted Live Sex Cams!
Live Sex Cams are booming at the moment. Webcam models can be found from all over the world and you can find girls, guys, trannies, couples and groups of different ages performing to you. Watching live sex shows is usually free, but if you buy some credits, you will have much better chances to see adult action as desired! It's possible also to hire a webcam model to a private chat room where you can ask the person to fulfill your fantasies.
Where to Get Sex Now
It is easy to get sex online in Calgary. You just need to find the best available girls. See Girls Online Here!
Adult Locations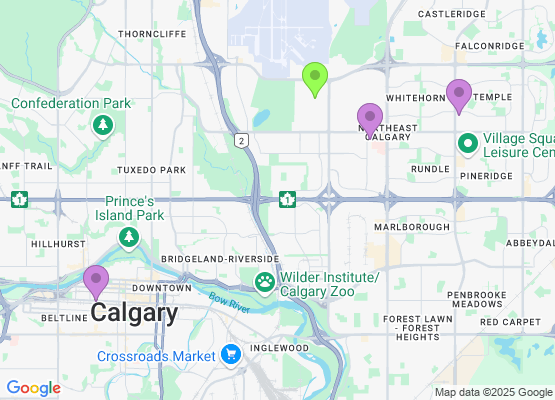 Escort Services and Agencies
Unfortunately we don't list in this category!
Finding an escort when you're travelling can be a bit tricky. An ideal solution for having an alternative for escorts is Ashley Madison. There are thousands of horny girls waiting for you. Find all the beautiful young women at AshleyMadison.com!
Like all large cities the street girls have gone to the internet to search clients. Average charge is $200-$300 for one hour sex with a prostitute in Calgary.
Erotic Massage Parlors
Unfortunately we don't list in this category!
Granted, every city has the massage parlour that is known for a little tug and pull and possibly a bit more. If you have ever been to one you know the routine, but if you do not here is the rundown.
When you enter some parlours have the ladies lounging around in a common area or living room. Most of the girls are from South Korea, Japan, the Philippines or China. Sometimes there may be European girls or Mexicans in the mix as well. If there is no common area each lady will come in and introduce herself.
The owner then introduces the girls that are working. They will guide you to the back of the studio and lead you to a room with a bed, where they will ask you for the house fee. This house fee usually runs $40 to $80. This is where you can indicate which girl you are interested in.
Be aware, some massage parlours may have their own order which decides which girl gets the next client. As well if there is only one girl free, then you do not really have a choice. However, if you are not happy with the girl you get and you see that there is others available do not be afraid to inquire. The owners are usually polite and accommodating for the most part and want you to have a good "experience". Likewise if you do not see anyone that interests you, feel free to leave. If you have already paid the house fee they are usually willing to refund it.
Once you are settled into the room, the girl is sent in and will start by chatting with you. Usually they will rub your back a while and then once she ask you to turn around she will touch accidentally your cock and proceed to ask if you want any extra services.
Suffice to say that the more generous you are with the tip, the more generous she will be with the time you spend together.
Where to find Massage Parlours in Calgary
Asian Massage, Unit 200, 5802 Macleod Trail SW (403-455-0434)
Beautiful New Asian girls Macy and Lucy are waiting for you on 2nd floor right beside Acura dealer. Open 9AM-10pm. Walk-ins welcome!
Lavender Garden Spa, 340 7th Ave NE, Calgary, AB T2E3J6, Canada (Tel:40376901689)
Island Beach Massage, 10-2778 Glenmore Trail SE, Calgary, AB T2C 2E6, Canada (Tel:4039849179)
SR Massage Center, 7212 Macleod Trail Southeast, Calgary, AB T2H0L9, Canada (Tel:5878929383)
Brothels and Sex Clubs
Brothels are illegal in Calgary. There are some "one woman" brothels which are basically escorts who have incall option for the clients at their apartment.
Strip Clubs and Striptease
Good looking girls and sexy atmosphere close to the airport. Lap-dances start at $30 CAD. Entrance fee is $10 CAD and drafts cost $6.25 CAD, bottles a little more. Opening hours: Mon - Sat 11:30am to 2:00am.
3064 32 St NE
Cover charge is $10 CAD. Lap dances are just privates shows and no touching either way. Price is $25/song. Some hot girls though most are just average. Opening hours: 11:30 am-2:00 am.
907 9 Ave SW
Great strip clubs and gentlemen's clubs can be found in Calgary for example The French Maid. When singer Rihanna's visited Calgary, she caught a lot of attention by visiting the local strip club and taking photos on the stage with local strippers.
See Also: Alberta Strip Clubs
Karaoke and KTVs
KTVs (hostess karaoke bars with beautiful female staff) are popular in some parts of Asia but you cannot find any of them from Calgary.
Swinger Clubs and BDSM
ALT.com is the best place for local singles, swingers, and couples in the BDSM community to connect with those interested in submissive sex, power exchange, locating persons for new slave roles, erotic BDSM, bondage & fetish sex, as well as live sex dates. Find thousands of play partners for whatever your fetish may be; bondage, foot, cockold, spankings, role-play, electric or water play, sadism and masochism. So whether you have the desire to explore your unrealized fetish fantasies, or you are extremely experienced and would love to train someone new, ALT.com is a community designed for people with like-minded interests to find and connect with each other.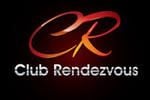 Welcome to Club RendezvousClub Rendezvous was established in 1983 and is the longest running lifestyle club in Calgary. Club Rendezvous is dedicated to providing a pleasant and safe atmosphere for those couples and select singles interested in experiencing the Swinging Lifestyle. We accept all ...
2280 39th ave NE
Club Rendezvous, (403) 279-6830
Open - 9pm till 2am. Friday's are single and couples mixed, Saturdays are for couples and limited singles. Fridays Ladies are free and Men pay $30. Saturdays Couples and single men are $40, A guest of a couple is $30, Single Ladies are $20. Cash only at the door! Club Rendezvous was established in 1983 and is the longest running swingers club in Calgary.The club is run by the members for the members and is the only swingers club in Calgary that is owned by the members. Club Rendezvous is dedicated to providing a pleasant atmosphere for those couples interested in experiencing the Swinging Lifestyle. Set in a relaxed, cozy, secure setting, along with a variety of music to dance to on our intimate dance floor, Club Rendezvous is the only real choice for both beginners and established Swingers, to be able to relax and enjoy themselves. Club Rendezvous is now located in NE Calgary, just a couple minutes from Deerfoot Trail and Mcknight Blvd.
Sex Shops and Adult Stores
If you don't feel like visiting or cannot find any local sex shops in Calgary, you can easily order adult products from Online Sex Shop.
Little shop of Pleasures and HUSH Canada are both located in Macleod Trail.
Love Hotels and Short Time Hotels
Love hotels are popular in some parts of Asia, especially in Japan. There are also many love motels and short-time hotels in South America. Unfortunately you cannot find any real love hotels in Calgary.
Nightclubs and Bars
There are many nice nightclubs and bars in Calgary where you can try your luck to find sex for free.
Cannibale, 813 1 Avenue NE
Commonwealth Bar & Stage, 731 10 Ave SW
Habitat Living Sound , 1217 1 St SW
Broken City, 613 11 Ave SW
Melrose Café & Bar, 421 12 Ave SE
Kensington Pub, 207 10a St NW
Proof, 1302 1 St SW
Ranchman's, 9615 Macleod Trail SE
Last Best Brewing & Distilling, 607 11 Ave SW
Music Nightclub, 1140 10 Ave SW
Cowboys, 421 12 Ave SE
Ace Nightclub, 111 7 Ave SW
Knoxville's Tavern, 840 9 Avenue SW
The Hifi Club, 219 10 Ave SW
Fire N Ice, 854 16 Ave SW
Gay and Lesbian
Gay modeling in internet is getting more popular all the time and it's a big market alongside with gay porn. You can watch gay live sex also in Calgary as long as you are connected to internet. Check it out: Gay Live Sex Video Chat
Less than a decade ago, there were 11 gay bars in the city, now there are only four. The twisted Element and Backlot are good clubs to go to. As with any other big city or urban area there will be parks, washrooms, gyms and car parks that are cruising areas for men seeking men for sex. Calgary has its fair share and often or not is attended by married bi-sexual men who want sex with men from time to time. Devonian Gardens toilets, Glenmore Park in evenings, Mount Royal College toilets, Sheraton Suites lobby bathrooms and Mount Royal Village urinals are often popular cruising areas for gay men.
The Twisted Element, 1006 – 11 Avenue SW, Calgary. Ph [403] 802-0230.
Upstairs dance club is open Wed – Sun: 9pm – 2pm, closed Monday and Tuesday. This is a very popular club with mostly young gay guys; this gay club has a large dance floor with bars, adjacent lounge with fireplace and street windows. Downstairs you can find twisted lounge with comfortable seating and another bar. This lounge is open Tues – Friday and Sun 6pm – 1pm, Sat 9pm – 2pm and closed on Monday.
The Backlot, 209 – 10 Avenue SW, Calgary. Ph [403] 265-5211.
Access is down a recess alley on 10th Avenue Sw. The main bar is on street level and is not very large. It has lounge with gas fireplace making it great in the winter, the bar has a few stools and a small seating area adjacent to the patio. Washroom is very mall but clean. Upstairs is a smaller area with a pool table and when crowded another bar. Clientele are mostly professional men but women are welcome.
Texas Lounge, 308 - 17 Avenue SW [Lower Level], Calgary. PH [403] 229- 0911
The Texas Lounge is the bar adjacent to Calgary´s only gay bath house called Goliath's, both share the same entrance going down the stairs and are below street level. The bar is small and is know by the name "Bunker" and is frequent mostly by men. Hours of operation are 11am to 2am, 7 days a week with happy hour from 3pm to 8pm; this bar also has two Video Lottery Terminals.
Other Adult Services
BDSM
CAPC (Calgary Adult Playground Club) hosts different type of fetish events. You can contact Ms. Stacey 403-860-2102 or PJ 403-826-2670
Dating
Dating in Calgary can be a bit tricky due to cultural differences, so your best bet is to sign up for a dating site before your trip so you can meet a few locals ahead of time. AdultFriendFinder.com lets you meet local members in Calgary and get to know them on a personal basis before you arrive. Take advantage of site features like live chat and member to member webcams so you can begin flirting before arranging a face-to-face meeting. Since your time in Calgary may be limited, get to know each other's desires beforehand, so that when you meet you can start having some real fun.
How to find Sugar Babies and Sugar Daddies
If you are looking for an alternative to escorts in Calgary with a girl who doesn't charge by the hour, sugar dating is the ideal solution. There are thousands of beautiful young women at SecretBenefits willing to do anything for a man who will help them pay their bills.
Often referred to as the "Tinder for Older Guys", SecretBenefits matches hot young women interested in pampering older gentlemen. You don't have to be a millionaire at SecretBenefits.com, you just need to be a respectful gentleman who knows how to treat a woman.
Transsexuals and Shemales
Finding someone for transsexual dating when you're on the road can be a bit tricky, so your best bet is to sign up for a dating site before you go so you can find locals ahead of time. TSdates.com is a dating site designed to help you find exactly what you are looking for in your hookup in Calgary. Take advantage of site features like live chat and member to member webcams so you can begin flirting before arranging a face-to-face meeting. With over 40 million members, and thousands of transsexual members around the world, TSdates.com is the world's largest site of sex-minded friends for discreet encounters and will help you find your next transsexual play partner.
Where can I find shemales in Calgary? You can watch transsexual live sex shows in Calgary as long as you are connected to internet. Check Now: Tranny Live Sex Video Chat

Most shemale escorts advertise online so internet is the place where to find Shemales in Calgary. Prices vary from 150-250 dollars for on hour. It is very rare to find any tranny streetwalkers in Calgary.
Sexual Services for Women
There some nice looking male strippers working in calgary such as Canadian Playboyz and Breathtakers. It is also very easy for women in Calgary to find sex from the clubs.
Sleeping and Girl Friendly Hotels
Calgary has various options to choose from where you want to stay. Motels are probably best option if you want to bring an ugly street hooker to your room, because in the up-scale hotel it could be embarrassing.
You should pick your hotel or airbnb near the best nightclubs and pick up bars where you can meet single girls. This way you will also save money since you can get free sex and you do not to spend all your money on the sex workers. We always begin by mentioning the best areas for nightlife and hooking up in any city because choosing your location wisely will make everything go a lot smoother for you.
Calgary has a few very centralized nightlife districts that make choosing your room very easy.
17th Avenue, aka the red mile, would be the best hot spot for singles nightlife and would be a perfect place to crash. You will also find more nightclubs, beer bars and lots of good hook up spots on 8th, 9th, and 10th Avenue's.
You could also get a room from this areas or somewhere in between and you will be perfectly situated to try and get sex from the Calgary girls and meet escorts who also work in this area.
Stay Safe
Calgary faces problems like any other large, urban centre, and unfortunately, crime is on the rise. Keep your wits about you and have "street smarts" i.e. don't go into dark alleyways at night, show of your money and be cautious in seedy areas. Be extra careful if taking public transit, of the LRT (light rail transit) stations at nighttime. It seems unsavoury characters like to hang around the LRT stations and prey on unsuspecting passengers. A car or cab might be better for late travel, or stick together in a group with your friends.
See Also