Tijuana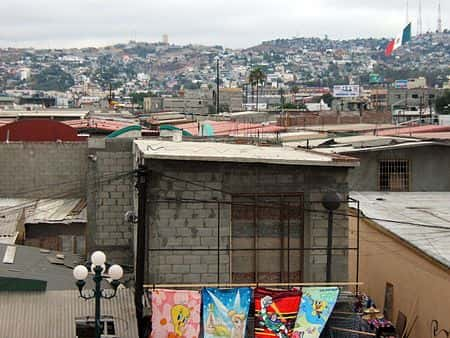 Tijuana Sex Guide advises where to find sex, working girls, prostitution, street hookers, brothels, red-light districts, sex shops, prostitutes, erotic massage parlors, strip clubs and escorts in Tijuana, Mexico.
Tijuana is the dominant focal city of Northwestern Mexico, in Baja California, Mexico. It is located right across the border from San Diego, California, USA. Due to its Pacific coastal location, the climate is very moderate for most of the year, with average temperatures during the daytime ranging from 68ºF (20°C) in January, to 86°F (30°C) in August. The rainy season is short (and tame, with yearly averages close to only 10 inches/ 254 millimeters of rainfall), and encompasses late winter to early spring. Tijuana has a population of around 1.3 million people according to the last census, including its surrounding suburbs 1.7 million. The city has grown from a small border town with a salacious reputation during the Prohibition Era in the United States into a large, modern city with a sizable middle class and ever expanding housing estates. Tijuana's proximity to the United States, along with Rosarito, has made the two adjacent cities a very popular tourist destination, especially for day-trippers from San Diego.
Sex and Prostitution in Tijuana
Prostitution is legal in Mexico but pimping and soliciting on the street are not.
Tijuana has more escorts and prostitutes in one area than any other city in Mexico. There are independent escorts who operate from the private homes, escort service agencies advertising online and on the business cards, walk-in brothels, strip joints, erotic massage salons and street whores. This is like Amsterdam, but only Spanish is being spoken.
Cross this busy US-Mexico international border station and you may think you've crossed into the Wild West. The 21-year-old drinking age is now 18, illegal prostitution is now legalized and zoned and can be found in the red light district called Zona Norte (North Zone). Calle Coahuila is one of the notorious streets in Zona Norte. People on the street can now also solicit prescription drugs and illegal drugs for sale, strip clubs encourage a "hands on" policy with its strippers, and tequila is dirt cheap. Safety is never a priority here. San Diego is the U.S. border city of Tijuana.
Prostitution is legal (tolerated) in certain parts of Tijuana, Mexico. Day or night, Tijuana has a variety of bar whorehouses. You can find lots of hookers in Tijuana. In terms of price the Tijuana Prostitutes can range from US$ 10-20 plus for the street hookers or US$40 to US$140+ for the best prostitutes.
Do not bring any unnecessary valuables with you, especially if you're planning to get drunk and banging hookers. If you're visiting just one day from San Diego, you can leave your credit cards elsewhere unless you need them to hotel reservation. Bring that amount of cash you're willing to spend. You don't have to change the currency to Mexican pesos. You can pay with U.S. Dollars almost everywhere.
Violent attacks and muggings don't happen very often to tourists but pickpocketing yes. Also if you're having a prostitute in your hotel room, do not fall asleep until she leaves the room. Otherwise you might wake up robbed. Do not even take a shower unless you can see her all the time. There has been stories about working girls who have robbed all the valuables from the customers room in just a few minutes when the client has been showering after sex. It's safer to go one of the famous strip clubs and have sex in one of the venue's private rooms.
If you're spending night on a strip club or a brothel in Tijuana, make sure you know the prices of the drinks and sex services before ordering anything. Local prostitutes and other business providers in Tijuana know that tourists are bringing a lot of money to the city, so usually they don't do anything stupid which could harm the image of the city's safety. But most of them are unreliable if they will see an opportunity to steal your belongings etc. Be careful and use common sense! Tijuana is usually not a very dangerous city if you're not too drunk or acting like a monkey.
Tijuana Female Escorts
There are lots of escorts working in Tijuana, but tourists usually like to go and have some fun in the strip clubs and brothels.
Red Light Districts
Tijuana's Zona Norte is adjacent to the tourist zone in the Zona Centro, to the north, and just south of the border. This zone is primarily residential and also includes the local red-light district. Prostitution is legal in this zone and very visible. If taking a taxi, which is recommended, ask for the Zona Norte, not Zona Rota, or Avelitas. The driver may not know what you mean if you give the name of a club. A ride from the border to red-light area shouldn't cost more than 5 USD. You can make sure how much the taxi ride costs by asking "Cuánto cuesta?" (How much?). Also be prepared for a long wait for border crossing on the way back to the US, unless you have the GOES card, and if you have the GOES card make sure you have it activated.
Most customers at the Tijuana red light district are locals and Americans. Locals will always get a better price, but if you speak some Spanish or know how to negotiate with the prostitutes, you can also get the same deal. You should never agree for the first price given. Quality of the whores can range a lot, from below the average to the very pretty ones. You should know that most girls look much better with their clothes on, as some have scars and belly fat which they have tucked under their tight clothing. Using a condom is always recommended, as you can never be sure how clean the girls are.
Prostitutes and Sex Workers
You can find prostitutes in different parts of Tijuana, La Coahuilla, El Callejon, and some other parts. Many of the hookers work at the Tijuana´s red light district, some girls can be founded from the nude bars or the streets, but the most pretty looking escorts work at the private flats and only way to find these sexy ladies is to look from the classifieds ads. You pay more for these escort girls, but the service and quality always costs more.
Sometimes there are touring world class porns tars selling sex in Tijuana who will charge hundeds of US dollars for sex, but there are also sexy local whores who will do anal and other kinky things for a very small price.
Sex workers who are registered to work in Tijuana have also doubled in the past 4 years. According to the agency's numbers in 2018, it had issued almost 5,500 permits to ladies who wanted to work as hookers in Tijuana, the number is now at 10,774 active permits in 2022. There are also reports that many whores are failing to register and document their intent to work in the sex industry. Some reports say there could be as many as 30,000 prostitutes currently working in Tijuana´s sex industry. In 2022 it's not just women from Mexico who sell sex in Tijuana, but there are many hookers from places like Venezuela and Colombia.
Street Hookers
Street prostitutes start at US$10 (10-15 minutes) room US$15-20. The US$10 is just basic intercourse, the girls then charge a la carte for extras (touching boobs, positions, etc.).
You're probably not going to take a cheap street hooker to dinner, so the street girls are mainly for those guys who want a quick sex and then get back to their own business. Keep in mind that the best looking sex workers usually either work for agencies or work independently from the private apartments and many of the hookers who work on the Tijuana streets have drug problem, std´s, alcoholic addiction or they have done something bad at the clubs and can not work indoors anymore.
Consistently, the cheapest, or lowest costing Tijuana street prostitutes are the "Paraditas" (Pronounced Pada-Dee-tus) as the locals call them, located in the Primer Callejón Coahuila alley, right behind the Adelita Bar. There are lot's of street whores standing on both sides of the street here, but negotiation and safety should be first in your mind. Most of the girls are really cheap in here. If you do not speak fluent Spanish, or do not know any people in this alley area, it is not recommend going after dark, and you may want to take a taxi for safety. Some of the Tijuana street walkers may be aggressive when trying to go with you, others may be more quiet.
Live Sex Cams
Can I watch Live Sex Cams in Tijuana? - Yes, you can! Basically you can watch our online live sex shows for free anywhere in the world if you're connected to internet. Join to get 10 free private teasers and 9.99 credits for free! You can choose any girl from our trusted Live Sex Cams!
Live Sex Cams are booming at the moment. Webcam models can be found from all over the world and you can find girls, guys, trannies, couples and groups of different ages performing to you. Watching live sex shows is usually free, but if you buy some credits, you will have much better chances to see adult action as desired! It's possible also to hire a webcam model to a private chat room where you can ask the person to fulfill your fantasies.
Where to Get Sex Now
It is easy to get sex online in Tijuana. You just need to find the best available girls. See Girls Online Here!
Adult Locations
Tijuana is full of adult venues. The Brothels, Nude Bars, Strip Clubs and Sex Clubs are pretty much the same thing in Tijuana. If you go to a nude bar in Tijuana it is very likely to have 1-hour rental rooms on premises where you can bring the prostitute of your choice. Adelita's is the biggest and most well known strip club style brothel in Tijuana and should have the biggest selection of dancers and whores, or whatever you want to call them.
Part of the ladies will be dancing and others will be hanging around the club trying to make business. A US dollar goes a long way in Adelita's and if you see a hot girl on stage you just have to feel pull out a dollar and let the dancer notice it and see how nice they feel.
Entrance is free at Adelita's and the drinks are pretty cheap, in the US $3-$5 range. The place is filled with hookers, but you can also call them dancers or whatever makes you feel comfortable. There is no need to buy expensive lady drinks, but if you really like a girl you can buy, but no pressure. Just pick the girl that interests you the most and ask her to follow you. Most girls speak a very little english, but they do understand words such as: "fuck", "sex" and "blowjob". So please do not waste your time on talking about weather, politics or work like the most "American" tourists do.
The more you talk the more confused she will get. Just negotiate the price before hand and always try to lower the price a bit. Many of these whores can be like robots and may not even want you to touch their tits unless you tip them. You should try to pick a hooker that seems friendly and positive. Some random whore sitting by herself that looks pissed off will not give a good service for sure.
You should always make sure to let the prostitute know what you will expect before you head upstairs. If you want her to suck your dick without a condom, you should ask if this is possible or not.
Just speak slow and simple English and use hand signs if necessary. If you know even a little bit of Spanish it may help you out!
After the hooker agrees to go with you and you have negotiated the price, you go to the short time hotel directly next door that costs around US$10. If you need a towel, it will cost around US$1.
In the room pull out the cash, show the prostitute you have it, but explain you will give it to her after. Some of the whores may ask for cash up front but it is not recommend to pay her until you have got what you want, because if you pay a whore beforehand, you have no more leverage.
You will get a little bit under 30 minutes before the hotel staff start knocking on the door asking you to go. So once you get in to the room, start fucking as soon as possible and do not waste the time on chit-chatting.
At the other Tijuana brothels the things go basically same way and the other popular club called Hong Kong is located right next to Adelita´s. The main difference between Hong Kong and Adelita´s is that Hong Kong is a bit more like a strip club.
Adelita's is basically just almost 100% brothel with just some naked ladies on stage and the Hong Kong is more of a nude bar where you can bring dancers upstairs and have sex with them. But in Hong Kong you do not need to take any lap-dances if you do not wish. You can just directly negotiate with the girls and tell her you want to have sex.
Girls in Hong Kong club may ask for a bit more than in Adelita´s, but US$100 should always get you sex.
You can also enter free of charge to Hong Kong. You do not need to buy anything, but it is polite to buy a drink and they are also cheap (under US$5). Shows are also great as there are many vibrator shows and lesbian shows often.
Other notable adult locations in Tijuana are Tropical Bar and Chicago Club. Chicago Club use to be the most popular girlie-bar in the town and Tropical Bar is getting better every day.
Girls change often at the clubs and are not always free, so the best thing you can do is to check out each club and find the perfect whore for you.
Overall there are tens of great brothels and nude bars in Tijuana and the more you visit the better your chances are of finding the hottest latina´s of Tijuana.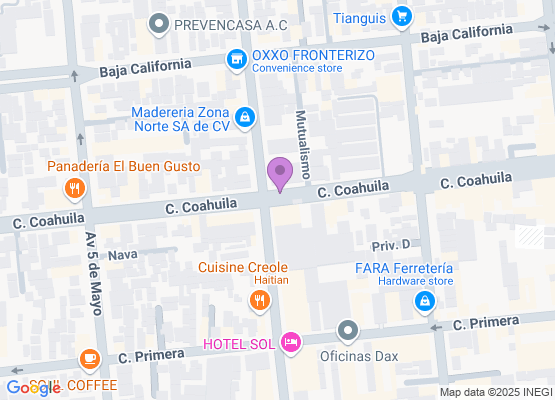 Escort Services and Agencies
Unfortunately we don't list in this category!
Finding an escort when you're travelling can be a bit tricky. An ideal alternative to escorts is a girl who is looking for a mutually beneficial relationship. There are thousands of horny girls willing to do anything for a generous guy. Click Here to hookup with a beautiful young woman now.
You pay a little more for the escorts than for the street girls. Escort prices in Tijuana are very reasonable, starting at US$100 an hour for full GFE service with a girl who shows up on time and speaks some English. Some escort agencies can send a car to the border, pick you up with the girl inside, and take you to a hotel.
Other escorts services in Tijuana:
Erotic Massage Parlors
Unfortunately we don't list in this category!
Many of the Tijuana brothel also operate as erotic massage parlors. You can always ask from a taxi drivers to take you to a massage parlor and it is more recommendable to go to the massage shop rather than a nude bar if you are a first timer.
At the Tijuana massage parlours you will first pay a fee to get a regular massage which will cost US$20 to US$40. For sex you need to pay a bit more extra, usually about US$40. For US$50 to US$80
Some of the Tijuana erotic massage shops are smaller with only a couple of girls, but in the others you can choose from a line up of sexy massage girls and you can even choose two girls at once!
After you have made your decision, you will head to the small room and get the happy ending massage.
The most well know sexy massage parlors in Tijuana are Masajes Baby Blue, NB Elite Men's Spa and New Body Gentleman's Club. But most others are also very good.
Here is a list of erotic massage parlours in Tijuana:
Mermaids 2 - 8th Street and Ninos Heroes (Zona Centre)
Mermaids 2 is massage parlor with great facilities inside. The rooms are very clean and some of the rooms are even equipped with a jacuzzi. All of the rooms have a nice bed with clean linens. Services: Massage and sex. Dancers: The girls in Mermaids 2 are very attractive. You should not be disappointed. Offers Extra Services: NO. Offers Sex: YES. Take Out: NO. Private Room: YES. VIP Room: NO. Fetish: NO. Accepted cards are Visa & MasterCard. Open 24 hours.
Baby Blue - 664-685-0282, Calle 4ta #7631 (Zona Centro)
Baby Blue services: Massage and sex. The house fee for the massage is US$30 and this includes the girl getting naked and giving you a massage. Additional services are negotiated with the girl and normally range from US$30 to US$60 extra. Dancers: Some nice girls at Baby Blue. Worth checking out if you are in the area. Offers Extra Services: YES. Offers Sex: YES. Private Room: YES. Accepts Credit Cards: NO. Open Every day 9:00 AM to 4:00 AM.
Versus Massage - 664-634-7910, Calle Jose Ma Velasco #2632, (Zona Rio )
Clean facility in a very nice part of Tijuana called Zona Rio. There is no sign. It is located above the Black Adult Store. Services: Massage, sex, and everything else. The house fee is US$30 and then you negotiate with the girl for extra services. All inclusive house fee, sex, and everything should run US$60. Dancers: Decent girls can be found at this place. Not always, but occasionally you can find a stunning girl here. Offers Sex: YES. Accepts Credit Cards: NO. Admission/Fee: FREE. Open 24 hours.
Luxor - 664-973-0382, In the Pueblo Amigo Plaza, (Zona Rio)
Services: Massage with happy ending or sex. Sex is always available. Dancers: The girls at Luxor are above average. They normally have at least 5 girls there for you to choose from and sometimes more. Offers Sex: YES Accepts Credit Cards: NO. Open every day 11:00 AM to 5:00 AM.
Maria Bonita - 8th Street between Constitution and Revolution
Services: Massage and sex. A massage in Maria Bonita will cost US$40 and additional services are negotiated with the girl. Depending on the girl sex will cost between US$70 to US$100. Dancers: Maria Bonita has an attractive staff and several different kinds of girls. There are normally at least 5 girls on staff and you can choose from a lineup when you get there. Offers Sex: YES. Accepts Credit Cards: NO. Open 24 hours.
Monte Carlo - 6646347221, Via Poniente # 4246, (Zona Rio)
Services: Erotic Massage and Sex is available here. Everything is negotiable, so be ready to negotiate. Dancers: They have some beautiful girls in here for sure, and they work hard to make sure you are happy and satisfied. Offers Extra Services: YES. Offers Sex: YES. Private Room: YES. Accepts Credit Cards: NO. Open every day 11:00 AM to 5:00 AM.
Brothels and Sex Clubs
See the list of strip clubs. They are pretty much the same as brothels and you can have sex in a private room.
Strip Clubs and Striptease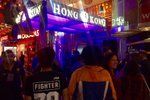 Lots of hot girls and cheap beer.
Calle Coahuila #2009, Centro Zona Norte, 22000 Tijuana, B.C., Mexico
Calle Coahuila #2009, Centro Zona Norte, 22000 Tijuana, B.C., Mexico
+52 877 497 8747
The brothels and strip clubs in Tijuana are basically the same thing. Costs for a girl is US$40-$100 (price includes a room). This gives you a 30-45 minutes and includes all the touching, blowjob, handjob, fingering, and positions. If you pay US$100-140, you will get a room for 1 hour session and this includes a massage given by her. Of course all this has to be negotiated beforehand to avoid mis-communication. Tijuana is a popular location for Americans to host an bachelor party as strip clubs are much cheaper there than in USA and the girls are much raunchier over there.
Most prostitutes who work at Tijuana strip joings run from a low of 7 all the way to 10 on a 10 scale. Please note that usually the stripper hookers do not french kiss and rarely suck dick without a condom.
If you want to have a girlfriend experience with cuddles and kisses, it is recommended to use the Tijuana escorts.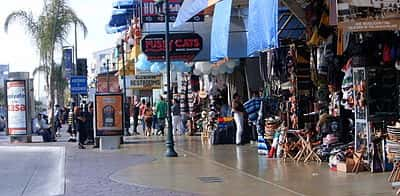 Adelita Bar - Coahuila 1841, Club Type: Brothel/Escort Club
Hong Kong Gentlemen's Club - (877) 497-8747, Calle Coahuila 2009, Club Type: Nude
Bar Tropical - Calle Coahuila, Club Type: Brothel/Escort Club
Amnesia - 664-688-0706, Avenida Revolucion No. 1300 Altos, Club Type: Nude
Chicago Club - Constitución 414, Club Type: Nude
Platinum - Club Type: Nude
Las Chavelas - 011-52-685-00-61, Calle Coahuila 2009, Club Type: Adult Entertainment
Mermaids - Calle Coahuila, Club Type: Nude
Madonas - Corner of 4th St and Revolution, Club Type: Topless
El Dulce Gabbana - 664 3690744, Niños Heroes y Calle Coahuila, Club Type: Brothel/Escort Club
Peanuts and Beer - Avenida Revolucion, Club Type: Topless
Gold Palace - Primier Callejon Coahuilla, Club Type: Nude
Table Dances - Between 4th and 3rd, 1/2 block W of Revolution, Club Type: Topless
Bolero - 0115266865567, Pueblo Amigo Plaza, Club Type: Topless
Eclipse - Revolucion Blvd, Club Type: Brothel/Escort Club
El Zorro - 664-315-6272, 741 Revolucion, Club Type: Adult Entertainment
Penthouse - 5th floor of Parking lot at corner of 4th & Rev., Club Type: Topless
The gentlemans clubs and nude bars of Tijuana are much cheaper than the strip bars in USA. You can get drunk and fuck different girls with just a fractional cost of what it would cost across the border in the land of opportunity.
Karaoke and KTVs
No KTVs in Tijuana.
Swinger Clubs and BDSM
ALT.com is the best place for local singles, swingers, and couples in the BDSM community to connect with those interested in submissive sex, power exchange, locating persons for new slave roles, erotic BDSM, bondage & fetish sex, as well as live sex dates. Find thousands of play partners for whatever your fetish may be; bondage, foot, cockold, spankings, role-play, electric or water play, sadism and masochism. So whether you have the desire to explore your unrealized fetish fantasies, or you are extremely experienced and would love to train someone new, ALT.com is a community designed for people with like-minded interests to find and connect with each other.
There are couple good swingers clubs in Tijuana and more swingers venues and sex parties can be founded from San Diego, California which is known for its open minded life style. Now a days you can also find other open minded couples in Tijuana thru the dating apps since Mexicans are also getting interested on the couple swapping.
Club Swinger BC, Av Cempoala #80 & ChapultepecLomas de Malibu, Tijuana , Mexico
Phone: 044 664 115 7929. Open Saturday 9pm-4am. Couples and singe men pay US$40 to US$50 and women get in for free. The club is located in a high class neighbourhood at Baja with a nice ocean view, also it is managed by swingers couples with a nice recognition expertise and stable position into the swingers community. This is the exquisite new Club created by Swingers Couples, for the Swingers who want a nice place to stay comfortable and give to the couple the best ever in the area. With a friendly people all around and a six couples as a staff ready to help you in all your needs.
Swinger Club Tijuana Orgias, Tijuana, Baja California +52 664 000 0000
Sex Shops and Adult Stores
If you don't feel like visiting or cannot find any local sex shops in Tijuana, you can easily order adult products from Online Sex Shop.
Viagra is available in all Mexican pharmacies at a reasonable price. Price for 10 pack of 100mg tablet of sildenafil is around US$10 and they are sold without a prescription. Cialis and the replica brands are also available for around same price. Condoms and lubricants can be purchased from the most supermarkets.
Fantasias Sexy, Paseo de Los Heroes 9415 Local 5C Paseo de los Héroes, Tijuana, B.C., Mexico +52 664 634 0729
Cinema Latino, Avenida Ninos Heros & Quinta Emiliano Zapata, Tijuana 22000 (:2 Blocks from Revolution Ave, the family theatre is in the corner, Just walk at end of theatre from the outside and enter. Take the ramp upstairs. Cross street: Revolution Ave)
Entrance $30.00 pesos. Big cinema mostly visited by straight guys.
Love Hotels and Short Time Hotels
There are many short-time hotels where you can go and bang a girl. All the working girls know the nearest short-stays. Cost for a short time hotel room in Tijuana is usually around US$10.
Nightclubs and Bars
Tijuana has many nightclubs and usually they are designed for gentlemen. Of course there can be found also normal nightclubs for regular people for having fun and many of these clubs are listed in here. Not too many foreign girls visit Tijuana, so you might meet only local girls in the bars and if you are lucky, you will get a wild sex all night or even a wife. There are sometimes freelancers and semi-pros at some bars. But since there are also normal girls having fun and looking for casual sex in Tijuana, you should be discreet when talking to the girls. Most of the singles nightlife of Tijuana is going to be along Avenida Revolucion and the clubs in this area are usually very safe. You will see many other tourists partying in here and most of them come from USA.
Here are the best singles nightclubs and bars in Tijuana where you can get sex for free of charge:
Deck22 , Av. Revolución 1150 - large space with a bar and dance floor and nice patio.
Baby Rock, 1482 Diego Rivera
Yourevolution 6ta, Av. Revolución, Zona Centro - Occasional techno nights.
Escape Club , 1181 Av Revolucion
El Alebrije , Via Rapida Oriente, Local 9C
Coko Bongo , Av. Revolución 1659 Entre 8-9 - young crowd (18 to 25).
Las Pulgas , Av. Revolución 1127
Marko Disko , Blvd. Cuauhtemoc Sur Pte. 2000
Rubiks 80s Bar, Calle 7ma 8294 - music from the '70s, '80s, and '90s.
El Bohemio, Calle Tecate 118
Menealo , Leona Vicario 1470
Dandy del Sur Cantina, Flores Magón 8274 - Vintage atmosphere and friendly service,
Border Psycho Brewery , Calle Libertad 1751
La Cantina de los Remedios, 2479 Diego Rivera
Club Fusion, José María Larroque 398
Telefonica Gastro Park, Blvd Aguacaliente 8860
Cerveza Funes, Melchor Ocampo 2013
Gay and Lesbian
Gay modeling in internet is getting more popular all the time and it's a big market alongside with gay porn. You can watch gay live sex also in Tijuana as long as you are connected to internet. Check it out: Gay Live Sex Video Chat
Gay life is ok in Tijuana. But you can find much more active gay scene in the neighbouring U.S. city San Diego, California.
The gay hot spot in Tijuana is still to be found going south from the border into Zona Centro, where you can not miss Friendship Arch on Avenida Revolucion, from which you can take your bearings.
Just before the Arch, on the right walking south on Revolucion, Premier (Av Revolucion), male striptease bar has a mixed but increasingly gay crowd, karaoke, and a darkroom in back.
At the Arch, Tenapa (Art. 123 just off Revolucion), has a casual, mostly local gays, just to the left of Hotel Santa Cecilia. A bit further west, Taurino (corner Constiticion & Art. 123), the oldest gay bar in the city, has a dance floor, a pool table, and a mostly local crowd.
Four gay bars sit alongside Plaza Santa Cecilia on Santiago Arguello, off Revolucion to the south of the Arch.
Here are some gay venues to visit in Tijuana.
Gay Saunas and Bathhouse in Tijuana
A half dozen bathhouses dot the local landscrape, most not entirely gay, and a lot less fancy than most such facilities in the USA or Europe. Men who enjoyed the good old days cruising "straight" men can rise to the challenge at most any of them. Follow your instincts, be discreet enough to avoid embarrassing anyone, and many are the pleasures to be enjoyed among Mexican guys without women about.
Baños la Toalla, Pino Suárez 11665 - is the only openly gay bathhouse, clean and well-lighted, with busy afternoons and Sundays. Opening times here differ from 7am to 9pm for Vica, and 9am to 10pm for La Toalla.
Baños Vica, Blvd. Gustavo Díaz Ordaz 1535 - to the south of the center near Mercado de Todos, is clean but not over-spiffy, with a piping hot steam room. Sunday afternoons are very busy, but any day could be lucky as fewer people around can make guys less cautious.
Bars and Clubs (for gay men)
Camaleon Bar, Calle Segundo, Avenida Revolucion
Premier Tijuana, (strip bar), Revolucion Avenue
Club 41, (video bar), Calle Segundo, Avenida Revolucion
Colibri, Calle Segundo 2020, Avenida Revolucion
Villa Garcia, Santiago Arguello 751, Plaza Santa Cecilia
Hawaii, Plaza Santa Cecilia 768, on Arguello near El Ranchero - Male stripper shows their specialty, and drag queen shows too. Dance all night and come by anytime. Open 24 hours, 365 days a year. There's never a cover here and they have private rooms.
El Ranchero, Santiago Arguello 751, Plaza Santa Cecilia 1914
Zky Blue, Ave Francisco Madero 735
Boy's Bar, Avenida Madero #518
D.F. (DF) Bar, Plaza Santa Cecilia 1910, Santiago Arguello 760
Cafés, Bars and Clubs (for LGBT-customers)
XS Nights, Paseo de los Heroes 10958
D'Luna Cafe, Calle 8 #8380
Los Equipales, Galeana 8236 at Mutualismo -aka 7th) - across from the Jai Alai fronton, has weekend drag queen shows and dancing after 2am.
Mike's Disco, Avenida Revolución 1220
Club Fusion - Club Extasis - Club Kawas, José Ma. Larroque #213, (José Ma. Larroque #880) - an easy f5 minutes walk from the border gate, is open Fridays through Sundays, late into the night. With dancing, nude strippers, dark rooms, and drag queen shows, this club is the most visited, and best known to Americans. The Club Papi group, with club nights all over California, also present nude Papi go-go dancers, private erotic lap-dances, and live sex shows here.
Other Adult Services
BDSM
There are no BDSM clubs in Tijuana. But most sex workers are willing to provide S&M services if you pay them a little extra.
Dating
Dating in Tijuana can be a bit tricky due to cultural differences, so your best bet is to sign up for a dating site before your trip so you can meet a few locals ahead of time. AdultFriendFinder.com lets you meet local members in Tijuana and get to know them on a personal basis before you arrive. Take advantage of site features like live chat and member to member webcams so you can begin flirting before arranging a face-to-face meeting. Since your time in Tijuana may be limited, get to know each other's desires beforehand, so that when you meet you can start having some real fun.
How to find Sugar Babies and Sugar Daddies
If you are looking for an alternative to escorts in Tijuana with a girl who doesn't charge by the hour, sugar dating is the ideal solution. There are thousands of beautiful young women at SecretBenfits willing to do anything for a man who will help them pay their bills.
Often referred to as the "Tinder for Older Guys", SecretBenfits matches hot young women interested in pampering older gentlemen. You don't have to be a millionaire at SecretBenfits.com, you just need to be a respectful gentleman who knows how to treat a woman.
Transsexuals and Shemales
Finding someone for transsexual dating when you're on the road can be a bit tricky, so your best bet is to sign up for a dating site before you go so you can find locals ahead of time. TSdates.com is a dating site designed to help you find exactly what you are looking for in your hookup in Tijuana. Take advantage of site features like live chat and member to member webcams so you can begin flirting before arranging a face-to-face meeting. With over 40 million members, and thousands of transsexual members around the world, TSdates.com is the world's largest site of sex-minded friends for discreet encounters and will help you find your next transsexual play partner.
Where can I find shemales in Tijuana? You can watch transsexual live sex shows in Tijuana as long as you are connected to internet. Check Now: Tranny Live Sex Video Chat
The best looking transsexual escorts in Tijuana are the ones who work from the private flats or hotels and only search clients from the online classifieds, tinder or from grindr. These type of shemale escorts charge about US$50 to US$100 for sex, but the quality of the t-girls and also the service is much better than what you get from the TS girls who work on the street or at the clubs.
WARNING : One area which requires special caution is the southwest corner of Calle Coahuila and Avenida Niños Heroes, near the Kinkle Bar. This bar is a known hangout for transvestites who can be quite aggressive and who are notorious pickpockets. Be extremely careful to guard the contents of your pockets around here, and be very suspicious of any "women" who approach you. If you are an experienced monger and decide to go here, expect to pay US$20 to US$40 for the trannies for sex services.
At 7795 Calle Articulo. 123 Fuente México in front of Hotel Las Palmas there are a few passable transsexuals hanging out. Cost is US$20-40 for a BJ and sex. For the room you need to pay an additional US$5. Area about a block and half south of Calle Coahuila.
You can find transsexuals in Tijuana at https://pander.info/en/escorts-trans/tijuana
Sexual Services for Women
It is really easy for a western woman to find a sex companion in Mexico. There are many male escorts in Tijuana and average charge for one hour is US$50. These rent boys offer either sex services and boyfriend experience.
Sleeping and Girl Friendly Hotels
There are many hotels and short-time hotels where you can take a girl with you. All the prostitutes know the places. Short time hotels in Tijuana are very cheap and cost only US$5 to $15 depending the quality of the room and the location. Most of the short time rooms are just for having sex with the prostitutes, and conditions of the rooms are never very hygienic or good for sleeping.
See also: Global list of girl friendly hotels
Stay Safe
Even a US$10 prostitute will pull a condom out. Twenty years ago, there were girls, at the request of the client, that did not use condoms. Today, most will use condoms but you may be able to convince a girl by not a using a condom, by paying extra or a lot extra. Drugy prostitutes will do it, but it's extremely dangerous. Using a condom is highly recommended.
There are a numerous strip clubs on Revolucion that offer nude dance shows. As you walk down the street, barkers will try to entice you to come in; if you are not interested, simply smile and walk on. If you do walk into one, most likely you will soon be approached by one or several ladies who will ask you to buy them a drink. Keep in mind that their "mixed drinks" are often nothing but soda or juice, but you will be expected to pay a ladies' drink price, whether they ask for beer, real mixed drinks, or non-alcoholic drinks. These drinks will typically cost you between US$8 and US$10, and the ladies get a commission for each drink you purchase for them.
Be careful when speaking to people in the Zona Norte, as police may accuse you of attempting to buy drugs if you are seen talking with known drug dealers, even if you simply told the person you are not interested in buying drugs. Again, the "fine" issue may raise its head.
You are far less likely to to be violently robbed in Tijuana than to "lose" your wallet or cellphone in during a private lap dance session or a while getting a BJ from a hore, so leave what you won't need on the other side of the border if possible. Getting falling-down drunk on tequilla is not a good idea either in Tijuana. Stay out of the street - drivers here do not always stop for pedestrians the way they do in United States.
Also, with laxer attitudes about sex and partying, some people don´t always remember that even soft drugs like marijuana, though prevalent, are as illegal in Mexico as up north. Attracting police attention can do more than ruin an evening. Follow the example of local folks, and avoid trouble.
WARNING : One area which requires special caution is the southwest corner of Calle Coahuila and Avenida Niños Heroes, near the Kinkle Bar. This bar is a known hangout for transvestites who can be quite aggressive and who are notorious pickpockets. Be extremely careful to guard the contents of your pockets around here, and be very suspicious of any "women" who approach you.