Puerto Vallarta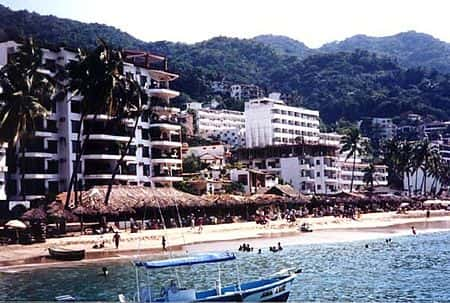 Puerto Vallarta Sex Guide advises where to find sex, prostitution, hookers, brothels, erotic massage parlors and escorts in Puerto Vallarta, Mexico.
Puerto Vallarta is a city and popular vacation resort on the Pacific Coast of Mexico. Around the Bay, beautiful beaches, lush jungles, and sparkling waterfalls offer many opportunities for the adventurous, while five star resorts, world-class shopping, and gourmet restaurants satisfy even the most sophisticated traveler. Old TownVallarta (or the Zona Romantica district) south of the River Cuale is more like a Mexican town and less like a tourist trap. English is widely spoken, and as a tourist destination prices are higher than many other places in Mexico. Puerto Vallarta is very crowded at holiday times, if planning a visit to Mexico that coincides with a major holiday consider opting to visit Mexico City or Guadalajara instead. The cities empty out as Mexicans and tourists alike flood to the beaches.
Sex and Prostitution in Puerto Vallarta
In Puerto Vallarta the sex scene is spread all over town, mostly in strip clubs, bars and on the street. Prostitution is legal in Mexico but pimping and soliciting on the street are not. Because of the lack of employment, you can find many women and men offer sex services in exchange of money. Finding escorts should not be a problem in Puerto Vallarta, because there are so many sex workers advertising them self and if you can speak Spanish you could read ads also from the local newspapers.
Some of the local clubs will allow their waitresses and workers to be taken home from work to keep their tourist guests company for an hour or all night. This can be costly though because the club will have a cover charge for entrance and sometimes have a drink minimum. Top of this you need to also pay an extra fee for the club losing one of their workers and this fee is typically 150-300 pesos. Working girls asking fee for sex will mostly be something like 1000 to 1500 pesos, but you can always negotiate about this price tag. Some of these club girls can also be great tour guides and if you like girlfriend experience, you can always spend extra day or tow with them, but remember they expect you to pay everything and also leave a good tip for them after a couple of days. For the guys who just like to order a girl to their hotel room, finding a sex worker from online is very easy. Many escorts will advertise themselves on classifieds websites and independent working girls you find online can cost 500 - 3000 pesos per hour. Expensive online escorts will usually speak English and give you a more luxury service, than the cheap online prostitutes. If hookers are dropped of to your place by taxi, the driver will usually wait after you are done (not incase of an overnight stay) and charge around 100 pesos for one hour waiting time. Most of the time working girl will top that fee on your bill
If you are not sure of something - ask a taxi driver! They know lots of things happening in the city. Rogelio - the taxi driver is highly recommended. Ask for him at Sitio 4 taxi station in old town or phone 322-168-4601 (prefix with 044 if phoning from a local landline). He knows all the pickups, bars and clubs. There is also Red Zone Tours that specializes in men's adult entertainment venues ([email protected]).
Puerto Vallarta Female Escorts
There are thousands of escorts advertising themselves online in Mexico. 1500 Pesos is about the going rate. Sometimes you have to add taxi fare for the girl. You can find also some escorts from Puerto Vallarta.
Be wary of the ads on un-known websites since many of them are scams or thieves.
Red Light Districts
A red-light district is a part of an urban area where there is a concentration of prostitution and sex-oriented businesses, such as sex shops, strip clubs, adult theaters, etc. The term originates from the red lights that were used as signs of brothels. There are areas in many big cities around the world which have acquired an international reputation as red-light districts. Some red-light districts have acquired a touristic interest beyond sex tourism, and can be perceived as places of artistic, historic or cultural interest, whether or not they still serve the sex trade.
Each big city in Mexico has a red zone (zona roja) where prostitution is allowed. Prostitution cannot take place in public places - such as public buses, subways, or in public property. It is allowed on private property only with the approval of the owner.
The most famous red-light districts in Mexico are Zona Norte in Tijuana, Boy's Town in Nuevo Laredo and Zona Rosa in Mexico City.
In Puerto Vallarta the zona roja is a small compound on a dead end road called Privada Politecnico Nacional that contains three strip clubs, one short time motel and a restaurant. The strip club Tapanko is one of the most popular among locals. This area is safe for tourists. You can walk from one club to another. There is no cover charge at these clubs.
See also: Global list of red-light districts
Prostitutes and Sex Workers
Prostitutes are mostly Mexicanas or from other Central American countries.
There are some bars where the women work as waitresses and some of them might be available for take out. Most famous one is Los Tejabanes. Just down the street is the bar Golden Boy, with a similar setup. Los Tejabanes and Golden Boy are both on Calle Violeta. To take one out you have to pay a barfine of 200 Pesos to the bar and also whatever you negotiate with the waitress. This is about 1000 Pesos for an hour or you might be able to negotiate a few hours for 1500. If you go at closing time you can save the cost of the barfine.
At most of these bars the waitresses (meseras) will sit at your table if you buy them a drink. Their drink is usually twice the price of yours, even for the same drink. For example, your beer would typically cost 35 pesos and hers will cost 70 pesos.
For example in Zona Romantica area bars, potentially there are working women in all these local bars at some point. These bars are located basically all over town. The drink prices are cheaper and you can negotiate your own deal. Just look for a bar that isn't full of tourists.
Street Hookers
Police ask the women to stay off the street until midnight, to appease local residents. Until that time, the women run and hide in the local bars like Terraza Colonial when the police drive through the area. Prices for decent looking street walkers are normally about 500 pesos per half an hour or one pop. The fat ones go for 200 to 300 pesos.
You can find street walkers in Puerto Vallarta from these areas:
Guatemala street, to the intersection with Bolivia street. About a half dozen street walkers spotted hanging on the corner. These street prostitutes are mostly fat, but if you are there at the right time, you might find some good looking whores. Activity starts in the late afternoon and goes all night.
Short time hotel Montes De Oca at calle Bolivia 1417. 200 pesos for 4 hours. Sometimes there is a streetwalker right out front, usually better looking than the others. Google Maps
There is a smaller street walker area in old town near hotel Erendira. It is very hit or miss and not very active. The women may be in a local cantina like Ballena Azul or Por K No. Best time is 7 to 9 pm.
Occasionally there is a lone street walker on Olas Altas in old town after midnight.
Some people claim they have found working women on the Malecon at night.
Live Sex Cams
Can I watch Live Sex Cams in Puerto Vallarta? - Yes, you can! Basically you can watch our online live sex shows for free anywhere in the world if you're connected to internet. Join to get 10 free private teasers and 9.99 credits for free! You can choose any girl from our trusted Live Sex Cams!
Live Sex Cams are booming at the moment. Webcam models can be found from all over the world and you can find girls, guys, trannies, couples and groups of different ages performing to you. Watching live sex shows is usually free, but if you buy some credits, you will have much better chances to see adult action as desired! It's possible also to hire a webcam model to a private chat room where you can ask the person to fulfill your fantasies.
Where to Get Sex Now
It is easy to get sex online in Puerto Vallarta. You just need to find the best available girls. See Girls Online Here!
Adult Locations
You have a great selection of brothels and other adult venues in Puerto Vallarta. Nightlife is also great and for a decent looking man with a social skills, it is very easy to find casual sex in Puerto Vallarta.
It is recommended to stick to the tourist areas and not walk around out of them on foot by yourself, because of the safety issues.
Most of the clubs, bars are tourists are in the Malecon/Paseo Diaz Ordaz area. Since this is the touristy area and known for it great sex scene and singles nightlife, the escorts can also be found from here since they come where the money is.
Like many touristy beach towns around the world, all you need to do is put yourself in the right nightlife area and you will get paid or free sex.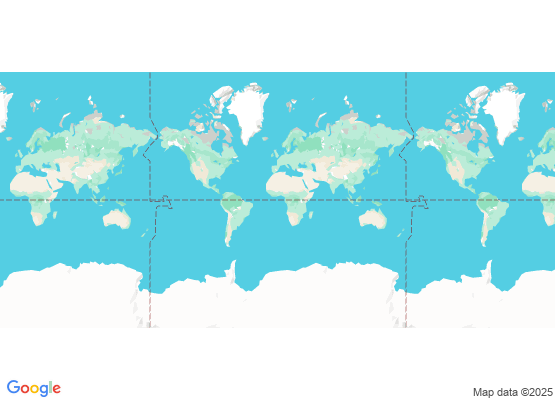 Escort Services and Agencies
Unfortunately we don't list in this category!
Finding an escort when you're travelling can be a bit tricky. An ideal solution for having an alternative for escorts is Ashley Madison. There are thousands of horny girls waiting for you. Find all the beautiful young women at AshleyMadison.com!
There are some escort services to be found online. Make sure it's not a scam website where you'll call an escort.
If you're okay with an older, mature woman, Jaki always gets good reviews. Her online ad is labelled SEXI MATURE WOMAN. You can find it with an internet search.
Another woman with mostly good reviews is Katy from California. She is blonde and slim.
Erotic Massage Parlors
Unfortunately we don't list in this category!
There are dozens and dozens massage parlours and erotic spa´s throughout Puerto Vallarta, at least 10 or so at the marina, and out in the hinterlands, like Bucerias. Some of these places offer extra services but not necessary all of them. So finding a Erotic massage parlour, especially in the touristy areas, will not require a hard work. Just remember that Happy Ending services are not openly advertised and some of the women who only offer "real massage" can get offended if asked for a hand-job or sex. If you want to be 100% sure that the parlor offer extras, you can always ask taxi driver.
Here are some erotic massage parlors with extra services:

Here are some other massage parlors with unknown services:

North of Puerto Vallarta
Spa Exotica, Bucerias, Tantric Release Homepage
Brothels and Sex Clubs
Most foreigners are willing to bring working girls back to their hotel rooms and most hotels are fine with this, but they often charge a fee. This is where whore houses (berreadero / resbalon) come handy.
Extras with brothel girls will only be provided at an additional fee. Most prostitutes require a condom when giving oral sex or having sexual intercourse, while other working girls may be willing to forgo protection for additional fee.
Women in Mexico don't go to cantinas for fun. Any woman in a cantina is usually on the job.
In Puerto Vallarta:
King George Sports Bar, Blvd. Francisco Medina Ascencio 2600 B, 322 209 1212. Classy mens pub beside Aquah strip club. Same girls work in both places but lower price here. Marina Vallarta area. Lady drink 290 pesos. US $195 for 30 minutes with girl includes nice room with bed. No need for motel. Open noon to midnight. This bar has strip club quality women but without the loud noise, dim lighting and high pressure tactics common at strip clubs. Facebook • Google Maps • Reviews • Website
Las Antorchas, Av. Francisco Medina Ascencio, 2740, Beside farmacias del ahorra, close to the cruise ship port - all the taxi drivers know the place. Las Antorchas is geared to the cruise ship staff. Before you go, check the cruise ship schedule to see if one is in port. Rooms are available in a house a short walk away, through an empty field. Open 9 am to early evening. More girls arrive at noon. Average rate for the sexy and young working girls in this specific location is 1000 pesos for full service including sex, blowjob and sometimes french kissing. The extra cost for the room is reported as either 250 or 500 pesos. Google Maps
La Botana, (Hwy 200) Colombia 1422, second floor (stairs entrance), (322)306-0755, in the streetwalker area. This bar has working girls. They are freelancers whom you can negotiate with. Some of the girls from Las Antorchas go here now instead. Most of them are fat. The best ones arrive after 10 pm. Open late afternoons and at night. Beside the Telecable office. This is where the local men go for cheap sex. Just a few blocks from the streetwalker area. Facebook • Google Maps • Other Map
Terraza Colonial, 367 Guatemala. This is where the streetwalkers now hang out. Rooms in back. 100 pesos for the room plus whatever the girl charges (probably 500 pesos). Late afternoon to evening. Gets busy after 10 pm. Google Maps Other Map
La Reja, 249A Guatemala between Colombia and Peru. Another bar in the streetwalker area that sometimes has working girls. Google Maps
Golden Boy, Calle Violeta, 322 108 6289. Lady drink 50 pesos. Bar fine (salida) 500 pesos plus negotiated fee for girl. Total about 1100 pesos including hotel. The picture on Facebook is typical of the quality here. Open late afternoons to late evening. Facebook • Google Maps • Other Map
Los Corrales • Boca de tomates #50. Just north of the airport. Lady drink 70 pesos. Live band and entrance fee on Fridays. The women work as waitresses (meseras) and some are available for takeout like at Golden Boy, but better quality here. Google Maps • Facebook
Las nuevas Sport bar • Revolución Y Emiliano Zapata. Formerly called Revolucion. • Facebook • Google Maps
El Patron Bar Cantina • A cowboy bar in the zona roja, across from Tapanko. Stage show, dancing, lady drinks and FS. Formerly Las Alazanas brothel then Alazanas strip club. Closed Oct 2016. Now called Sahara strip club. Facebook
Ballena Azul, 332 Madero between Constitution and Insurgentes in old town, one of those little bars in Mexico that most gringos will never venture inside. If you hit this cantina at the right time you will find working girls, tho all of the ones I've seen here are rather on the aged and lumpy side. Map
Por K No?, 328 Aquiles Serdan 2nd floor, in old town near Ballena Azul. Map
Mi Barecito, Privada Prisciliano Sánchez # 3, beside Mamitas strip club.

North of Puerto Vallarta:
Bucerias, There is a Video Wood (DVD place) just to the east of HWY#200 in centro Bucerias. The cat house is two blocks south of that. It's right beside the underpass of the bridge beside the chicken restaurant. You just walk to the right of the restaurant and it's right there. That's how you get in from the back. The restaurant is right beside the underpass of the bridge about 2 blocks south of the Bucerias centro intersection on HWY#200. The cat house is to the right of the restaurant. Walking north toward pollo place. Turn right in front of pollo place and immediately left as to pass the front. You go thru another entryway and the place is there in the back. You can come in from the other side (north) as well.
Bar Sagitario, La Cruz de Huanacaxtle. Behind Los Mangos strip club (La Academia). Google Map
Strip Clubs and Striptease
The strip clubs don't really get started until after 10 pm, even though most open at 8 pm or 9 pm. Weekends are busiest. They have the best looking women of all the venues in Vallarta. The high priced clubs have better looking women on average, but the low priced clubs might have one or two stunners. Selection changes on a daily basis. Some of the high priced clubs are known for applying high pressure to tip everyone.
You may have a drink and watch the stage show if that's all you want to do. If you buy one of the dancers a drink it will cost more than yours, but she will join you at your table. You can touch her and you might get a lap dance right there. There is usually a place in the back for private lap dances too. Of course they will try to sell you the most expensive option, which is FS in a private room, or you can take the dancer to your hotel or a short time motel.
It is recommended to pay for each service separately. If you run a tab they may add extra items to try to cheat you, especially if you are drunk and alone. When you hand them money, say out loud the amount of the bill and ask for change. Some waiters do a sleight of hand trick where they turn your bill into a 20 peso note and say that's what you gave them. If you run a tab, 10% is commonly added to the bill for the waiter's tip. Don't take cell phones or jewelry unless you are willing to risk losing them. The fancy high priced clubs have been known to present a bill for thousands of dollars to English speaking clients after a night of drinks and lap dances. They will force you to withdraw money from an ATM or else call the police, who will side with them. You can also take the red zone tour to improve safety or go with a local or taxi driver. See this video about the common tricks used to cheat you.
Most strip clubs will charge you a cover charge to enter if you arrive by taxi. The amount is later given to the taxi driver as a kickback for bringing in a customer. If you know a another place close by, ask the taxi driver to take you there and then walk to the strip club.
Here is a list of strip clubs Puerto Vallarta:
Aquah • Francisco Medina Ascensio 2600 A • 322 22 120 71 • Cover charge 250 pesos. Lady drink 420 pesos. 30 minutes with girl for 3100 pesos. Right along the main drag. Quite new compared to some of the other clubs in the area. Cool drinks, stunning hot girls and a nice place to watch the dancing. Beside King George sports bar which opens at noon. Same girls work in both places, but lower prices in King George. There have been reports of English speaking customers being cheated on their bill. Facebook • Google Maps • Reviews
Candy's • Blvd. Francisco M. Ascencio 2940 • (322) 221-0633 . Cover charge 250 pesos. Lady drink 290 pesos. 3450 pesos for 30 minutes with girl. Club is in the main end of town. Lots of sexy girls, also couples are welcomed. Facebook • Google Maps • Reviews • Website
Jagger • Blvd. Francisco Medina Ascencio 2033 • Lady drink 150 pesos. 2000 pesos for 30 minutes.. Formerly called Prestige then Disturbio. There have been reports of English speaking customers being cheated on their bill. Facebook Jagger • Facebook Disturbio • Google Maps
Paradise • Blvd. Francisco Medina Ascenio 1994 • 322-224-7124 • Cover charge 250 pesos. Lady drink 330 pesos. 3800 pesos for 30 minutes. Formerly called Harem. There have been reports of English speaking customers being cheated on their bill. Facebook • Google Maps • Reviews
Taboo • Blvd. Francisco Medina Ascenio 3558 • 322 209 0004 • Cover charge 295 pesos. 2700 pesos for 30 minutes. There have been reports of English speaking customers being cheated on their bill. Facebook • Google Maps • Reviews • Youtube
Andromeda • Sierra Aconcagua 150A • 322-223-8432 • Lady drink 160 pesos. Lap dances (privados) 200 pesos for eight minutes. At most clubs that will get you three minutes. Full service in the back room is 1150 pesos for 15 minutes, 1850 pesos for half an hour or 2500 pesos for one hour. You can also get take out to a motel for 4500 pesos for two hours. Decor is not fancy but the women are better looking than other low priced clubs. This is a small, older club near the Sheraton hotel. Most of the male staff speak English. Formerly called Platino. Back rooms are small. No cover charge. New motto "The customer is always right"!. We will no longer cheat our clients in any way, shape, or form. We sincerely apologize and invite all to come to our club and see our changes for yourself and allow us to make up for our past mistakes. See YouTube video for more details. • YouTube • Facebook • Google Maps • Other Map • Website
Tropicana • Prolongacion Prisciliano Sanchez # 18 • 322 209 7102 • Lady drink 110 pesos. 2100 pesos for 30 minutes. Formerly called El y Ella then Chicas then Bandidas then Enigma. Facebook • Google Maps • YouTube
Mamitas • Prolongacion Prisciliano Sanchez # 12. Lady drink 110 pesos. 2100 pesos for 30 minutes. Facebook • Google Maps
El Diablo Men's Club • Prolongacion Prisciliano Sanchez # 4. Lady drink 110 pesos. 2100 pesos for 30 minutes. Facebook
Tapanko • Privada Politécnico Nacional 525 • 322 299 2047 • A new strip club in the zona roja. Popular with locals. Lady drink 150 pesos. 650 pesos for 10 minutes in VIP room. 1500 pesos for 30 minutes in private room with bed and shower from Sunday to Wednesday and 1700 pesos from Thursday to Saturday. Short time motel next door if you prefer bigger rooms. No cover charge. There have been reports of English speaking customers being cheated on their bill. Facebook • Google Maps • YouTube
Sahara Men's Club • Privada Politécnico Nacional 530 • 322 209 7102 • Lady drink 110 pesos. 2100 pesos for 30 minutes. Formerly called Alazanas then El Patron. Facebook • Google Maps • Pictures
LA 10 • Privada Politécnico Nacional • Another strip club in the zona roja. 30 minutes with girl 1600 pesos or 2 hours at motel for 2500. Lady drink 170 pesos. Formerly called Osiris and then Oassys then Vizzio. Facebook • Google Maps • YouTube
4 Play • Closed. Insurgentes 281 • 322 306 8880 • The only strip club in the romantic zone, formerly called Mi Fantasia then Diablitas; beside Farmacia Guadalajara. Lady drink 350 pesos. Lap dances available in club. Private room 1100 pesos. Some girls offer FS on site for 2500 pesos. Take out for 2 hours is 3200 pesos. Facebook (log in to view) Google Maps • Reviews • Twitter
Rolex • Carretera Las Palmas 145. Just north of the airport in Las Juntas, behind Home Depot. Closest club to Nuevo Vallarta. 30 minutes with girl 1700 pesos. 60 minutes 2000 pesos. Facebook • Google Maps

North of Puerto Vallarta
Fantasy, Carretera Federal 200, #995 Altos, Mezcales (Nuevo Vallarta). Phone 322 122 4556. on highway 200, just 10 metres from the farmacia Guadalajara de Costa coral. 2500 pesos for girl and room. Facebook
Osiris, Mezcales, Riviera Nayarit. Carretera tepic vta 32. Phone 322 200 9262. • Facebook • Google Maps
Osiris, Bucerias. HWY#200 opposite side of highway from Chedraui. In front of the traffic light of the Decameron. 1500 pesos for girl and room. Facebook 1 • Facebook 2
Karaoke and KTVs
KTVs (hostess karaoke bars with beautiful female staff) are popular in some parts of Asia but you cannot find any of them from Puerto Vallarta.
Swinger Clubs and BDSM
ALT.com is the best place for local singles, swingers, and couples in the BDSM community to connect with those interested in submissive sex, power exchange, locating persons for new slave roles, erotic BDSM, bondage & fetish sex, as well as live sex dates. Find thousands of play partners for whatever your fetish may be; bondage, foot, cockold, spankings, role-play, electric or water play, sadism and masochism. So whether you have the desire to explore your unrealized fetish fantasies, or you are extremely experienced and would love to train someone new, ALT.com is a community designed for people with like-minded interests to find and connect with each other.
Currently there are no public venues for swingers to meet in Puerto Vallarta, due to the traditional Mexican culture. But because many sexy couples all over the world come to Puerto Vallarta, you will always have a chance to run into a couple interested on swinging lifestyle. Internet is also a great tool these days to find other Swingers from the classifieds sites and Swingers communities.
Some swinger clubs hold lifestyle takeover events where they rent a whole hotel for a week. They usually book the Barcelo hotel for the third week in October.

There is also an online swinger club.
Sex Shops and Adult Stores
If you don't feel like visiting or cannot find any local sex shops in Puerto Vallarta, you can easily order adult products from Online Sex Shop.
Viagra is available in all Mexican pharmacies at a reasonable price.
List of Sex Shops
Thingy Sex Shop • Av. de Ingreso #28, Jacarandas, 63735 Las Jarretaderas, Nayarit • 322 779 9316 • Google Maps
Love Hotels and Short Time Hotels
There are love motels (los hoteles de paso) in Puerto Vallarta in the category of lodging where rooms are rented by the hour rather than by the day or week. Rooms in these motels are technically rented for a period of 8 hours, but managers agree that it is rare for a room to be used for that period of time. Rates for the 8 hours range from 250 pesos for a regular room to 500 pesos for a room with a jacuzzi. Average room rates are about 300-350 pesos.
Nightclubs and Bars
There are many nice nightclubs and bars in Puerto Vallarta where you can try your luck to find sex for free. There are several dance clubs on the Malecon.
Gay and Lesbian
Gay modeling in internet is getting more popular all the time and it's a big market alongside with gay porn. You can watch gay live sex also in Puerto Vallarta as long as you are connected to internet. Check it out: Gay Live Sex Video Chat
In many respects, Mexico is still a developing country, and attitudes towards LGBT travelers can at times be hostile.
For rent boys your best and safest option is finding them online. For US$50 you can have lots of sexy fun with a good looking and muscular young Mexican gay escort.
One gay area is a small part of the Zona Romantica. It seems to be focused around the Blue Chairs and Abbey hotels. There are also a few lesbians there.
Gay saunas and bathhouses in Puerto Vallarta
Baños El Pitillal, Hidalgo 268
Spartacus Spa, Ignacio L. Vallarta 264
Bars and clubs (for gay men)
Paco's Ranch, 237 Ignacio Vallarta
CCSlaughters Puerto Vallarta, 254 Lazaro Cardenas
Wet Dreams, (strip bar), Lazaro Cardenas 312
Cora Bar, Pilitas 174 @ Vallarta Cora Hotel
Sama Martini Bar, Olas Altas 510
La Noche, Lazaro Cardenas 257
Garbo Piano Bar, Pulpito 142
Antropology, (strip bar), Morelos 101, Plaza Río
Bars and clubs (for LGBT-customers)
Club Enter by Koko Home, Venustiano Carranza 212
Reinas Bar, 361 Lazaro Cardenas
Los Equipales Grill, 315-A Lazaro Cardenas
Pool Bar Mercurio Hotel, 168 Francisca Rodriguez
Pool Bar Abbey Hotel, Calle Púlpito 138
Crow's Nest, Calle Púlpito 154
Azul Agave Sky Lounge, Pino Suárez 583 @ Amaca Hotel
Anónimo, 157 Rodolfo Gomez
Lido Beach Club, Malecón 176
Los Amigos Bar, Venustiano Carranza 239
The Palm Cabaret and Bar, 508 Olas Altas
Apaches Martini Bar, Olas Altas 439
Diva's Bar, Francisco L. Madero 388
Blue Sunset Rooftop Restaurant & Bar, Almendro 4 @ Blue Chairs Hotel
Cafe Bohemio, Rodolfo Gomez 127
Other Adult Services
BDSM
There are no specific BDSM or Sex Fetish club in Puerto Vallarta. You can always hire and prostitute to fulfill your needs, but you have to remember that most sex workers in Puerto Vallarta will require extra fee for role plays, spanking, dominating or similar extra services.
Dating
Dating in Puerto Vallarta can be a bit tricky due to cultural differences, so your best bet is to sign up for a dating site before your trip so you can meet a few locals ahead of time. AdultFriendFinder.com lets you meet local members in Puerto Vallarta and get to know them on a personal basis before you arrive. Take advantage of site features like live chat and member to member webcams so you can begin flirting before arranging a face-to-face meeting. Since your time in Puerto Vallarta may be limited, get to know each other's desires beforehand, so that when you meet you can start having some real fun.
How to find Sugar Babies and Sugar Daddies
If you are looking for an alternative to escorts in Puerto Vallarta with a girl who doesn't charge by the hour, sugar dating is the ideal solution. There are thousands of beautiful young women at SecretBenefits willing to do anything for a man who will help them pay their bills.
Often referred to as the "Tinder for Older Guys", SecretBenefits matches hot young women interested in pampering older gentlemen. You don't have to be a millionaire at SecretBenefits.com, you just need to be a respectful gentleman who knows how to treat a woman.
Transsexuals and Shemales
Finding someone for transsexual dating when you're on the road can be a bit tricky, so your best bet is to sign up for a dating site before you go so you can find locals ahead of time. TSdates.com is a dating site designed to help you find exactly what you are looking for in your hookup in Puerto Vallarta. Take advantage of site features like live chat and member to member webcams so you can begin flirting before arranging a face-to-face meeting. With over 40 million members, and thousands of transsexual members around the world, TSdates.com is the world's largest site of sex-minded friends for discreet encounters and will help you find your next transsexual play partner.
Where can I find shemales in Puerto Vallarta? You can watch transsexual live sex shows in Puerto Vallarta as long as you are connected to internet. Check Now: Tranny Live Sex Video Chat

There are also trannie street walkers in Guatemala street, the intersection with Bolivia street. These Mexican tranny street prostitutes are usually very cheap and charge same what female streetwalkers do. Just be extra cautious with street t-girls, because some of them can try to rob or pull other scams on you.
Internet is also a great source to find transgirls. There are plenty of sexy looking Shemale Escorts with big dicks advertising online. Most of the internet trannies are much better looking than the street transgirls and the service is also often much better. However the cost of a Transexual Escort is somewhere around 1000 pesos per hour.
Sexual Services for Women
It is really easy for a western woman to find a sex companion in Mexico. Some of the local men also work as a rent boys, but not all rent boys serve women.
Sleeping and Girl Friendly Hotels
Advices for Accommodation:
Location: you do not want to get a hotel located in the northern part of Puerto Vallarta. A half an hour past the airport is an area called Nuevo Vallarta. All this area is is a bunch of hotel and timeshare condos. It is a good 45 minute ride to the city of Puerto Vallarta without traffic, and anyone who is a regular visitor to Puerto Vallarta knows traffic is a bitch, especially on the road to and from the airport.
Many of the hotels are not guest friendly. In fact, many of the hotels will not even allow a taxi driver to come to your room.
Many of these hotels are all inclusive, which ultimately means no guests.
Depending on the time of year, and what your needs are, you can find a condo on Craigslist much cheaper than the cost of a hotel room, and you get all the amenities of home, and have no worries about if you can bring guests back to your living quarters. You can find nice condos in the Los Muertos Beach area, and in Zona Romantica for friends, as well as myself, for as little as $55.00 dollars a night, and these can be beautiful units.
Generally speaking, vacation packages consisting of air and hotel are the cheapest way to go, but for someone who might be travelling by car or bus, or someone using a comp airline ticket, the condo route might be the way to go. The same goes if you plan on being in Puerto Vallarta for over a weeks stay.
Stay Safe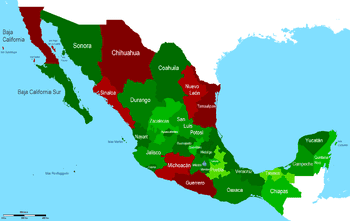 The rate of HIV/AIDS infection in Mexico is lower than in the USA, France and most Latin American nations. However, if you plan on having sex, be sure that you use a latex condom to reduce your risk of contracting or spreading the virus.
Vaccination against Hepatitis A & B and Typhoid fever is recommended.
General Safety
Puerto Vallarta is a beautiful holiday destination, but this is not an excuse to leave your common sense at home. You should not treat the city as if it is a huge beach resort existing solely for your pleasure.
Exercise caution here as in any place that you are unfamiliar. Keep an eye on your possessions (purses, cameras, etc) at all times. Do not flaunt large amounts of cash and wear a concealed money belt to secure large bills and your passport. Make sure you always have small bills/ coins on hand to pay for small items.
The beaches and hotels have security people who are familiar with the area and tend to ward off most undesirable characters. As in many "tourist destinations", there are local "tourist police", who concentrate on keeping the area safe for visitors. They, and the locals, understand the value of visitors and make life very difficult for those who may consider preying on visitors.
Avoid confrontations with the police. In the event you do have a disagreement with them, expect to be treated poorly and expect to pay many a peso to regain your freedom. Respect and co-operation goes a long way with them, disrespect usually will not be tolerated.
For digestive issues, use Immodium. It is sold over the counter & works for most issues.
Beach Activities
Water you have never been to can be dangerous. Leaving your valuables (cameras, purses, passport) alone on the beach, is an invitation to theft at any beach.
Precautions
Observe the warning flags on public beaches. There could be a strong undertow.
Never dive into unknown waters. There may be rocks
Never have a knife in your bag
See Also