Cancun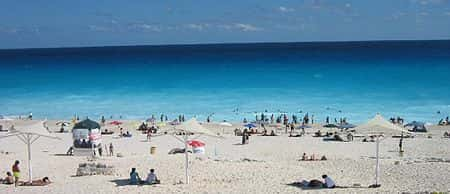 Cancun Sex Guide advises where to find sex, working girls, prostitution, street hookers, brothels, red-light districts, sex shops, prostitutes, erotic massage parlors, strip clubs and escorts in Cancun, Mexico.
Cancún is a coastal city in the tourist destination called The Mexican Caribbean, i.e., the state of Quintana Roo, on Mexico's Yucatan Peninsula.
Sex and Prostitution in Cancun
Prostitution is legal in Mexico but pimping and soliciting on the street are not.
Usually if you want a prostitute in Cancún they have places set up where you can go to do your actual businesses. They are usually known as "spas" and there are a few of them in Cancún. You can go there and "hang out" with your lady friend or they can actually bring them to your hotel for you. More than likely you will run into them inside the clubs versus being out on the streets in plain view. Some of the prostitutes are actually so good looking you would have never known. They wear designer clothes, have amazing bodies, and very pretty.
Cancun is a popular vacation spot on the Caribbean coast especially for the American spring breakers. Peak season in Cancun tends to run from December to April. Prices in both airfare and hotel increase dramatically during these times, while dropping in the summer and early autumn months. Late June is especially hot, so come prepared or try the off season.
See also: Spring Break Sex Guide
Cancun Female Escorts
Escort business is quite big in Cancun because there are so many tourists. Escort girls in Cancun are mostly from Central America, Caribbean and South America.
Check out WikiSexGuide Adult Classifieds!
Districts
Keep in mind there are two parts to Cancún. There is the Cancún that every knows of Cancún as being and that is the Hotel Zone. The Hotel Zone or "Zona Hotelera" is 23 KM of white sand beaches with hotels stacked one next to the other. Some of the finest white sand beaches in the Americas are located in Cancun and that's precisely why the city was founded in 1970. Cancun was designed by FONATUR, a division of the federal government, to promote mass tourism.
Then there is El Centro. That is the actual city of Cancún. El Centro was designed to be the service community to the far more glitzy and glamorous hotel zone. The hotel zone is safe and well policed. It's clean and well organized and designed for foreign tourists. Downtown Cancun, on the other hand, is a "service community". It's a modern Mexican city of approximately 1 million habitants. While there is a lot of wealth in downtown Cancun, and a few nice areas, there is a lot more poverty and all of the social problems that go with it.
Most tourists would be well advised to avoid downtown Cancun. If you would like to make a day trip for another nice beach area, you can visit Playa del Carmen which has also some brothels and escort services.
Red Light Districts
Cancun does not have a similar red-light district as you can find in Tijuana. The "zona de tolerancia" or "tolerance zone" was closed in 2009. In El Centro you find street prostitution activity, but most streetwalkers are not very pretty and they also look like they been in a sex business for too many years. Erotic massage salons, strip clubs and brothels are spread all over Cancun and it is best to ask from a friendly taxi driver to take you to a one, unless you know yourself the specific place you want to go to. Just have in mind that some places are paying to taxi drivers commission for bringing customers in, so the venue which taxi driver is suggesting is not always the best option.
Prostitutes and Sex Workers
Prostitutes have to be registered and have to pay for and receive weekly health checks and have to carry a health card to prove it. There is a more complete account of the legal situation available. The age of consent is 18, however, most things in Mexico do not go by the law.
• On the streets: 48% • At bars: 38% • At bordellos: 14%
According to statistics from the Mexican health ministry, big part of women in Cancun work as prostitutes or have worked ones. Cancun has the highest density of brothels and escort agencies in Mexico.
Sex prices in Cancun vary a lot and further you go from the tourist center, the cheaper you can buy sex.
Street Hookers
In El Centro of Cancun you will find more of the prostitutes just walking the street or on a street corner. Those are the cheap prostitutes you can get for like $20, but you will probably also get a disease if you are not using a protection. When you go out at night though it is not going to be an abundance of them. There is not going to be one every few feet trying to pressure you to get with them, but they are around.
Other place where prostitutes can be found are the bars and clubs. Usually girls and women don't approach guys in a local bars, so if one does she more than likely is a prostitute. Most prostitutes who work out of bars cab be found from the Zona de Tolerancia, where it may safely be assumed that any unattached lady is on a business mission.
Hookup and Pick Up Local Girls
Meeting local girls and getting laid for free is fun! Read more on how to pick up girls in Cancun: https://hookuptravels.com/wiki/Cancun
Live Sex Cams
Can I watch Live Sex Cams in Cancun? - Yes, you can! Basically you can watch our online live sex shows for free anywhere in the world if you're connected to internet. Join to get 10 free private teasers and 9.99 credits for free! You can choose any girl from our trusted Live Sex Cams!
Live Sex Cams are booming at the moment. Webcam models can be found from all over the world and you can find girls, guys, trannies, couples and groups of different ages performing to you. Watching live sex shows is usually free, but if you buy some credits, you will have much better chances to see adult action as desired! It's possible also to hire a webcam model to a private chat room where you can ask the person to fulfill your fantasies.
Where to Get Sex Now
It is easy to get sex online in Cancun. You just need to find the best available girls. See Girls Online Here!
Adult Locations
Cancun has many adult venues which are usually strip clubs, sensual massage spas or brothels. You will also find many horny girls and escorts from the Kukulcan Km. 9.5 which is one of the best areas to have fun in Acapulco.
You can also meet sexy girls in Acapulco during the day and tinder is also a way to get sex in Acapulco. Finding Cancun girls or hookers during the day is almost as easy as getting laid in the nightlife of Cancun. If you visit Cancun during the Spring Break or a crowded holiday weekend, you will be approached by many ladies on the beach and often they are not after the free sex.
Mandala Beach Club is one of the best adult locations in Cancun to spend time during the day. There are often "wet t-shirt" contests and the venues is often packed with sexy party girls from all over the world. Shopping malls are also great for finding hot ladies.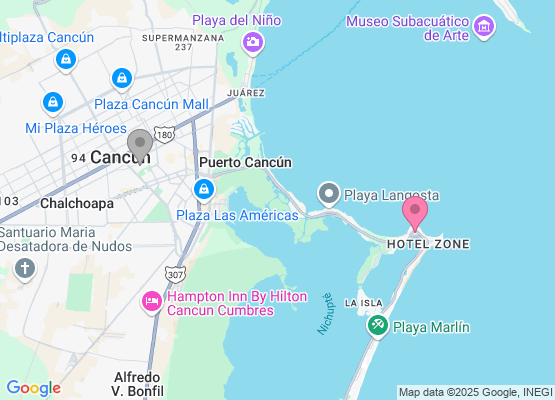 Escort Services and Agencies
Unfortunately we don't list in this category!
Finding an escort when you're travelling can be a bit tricky. An ideal solution for having an alternative for escorts is Ashley Madison. There are thousands of horny girls waiting for you. Find all the beautiful young women at AshleyMadison.com!
The largest and oldest out-call escort service is Prestige Escort Service. They've been in business since 1999 and have a solid reputation for good service with top quality female and male escorts. English speaking operators 24/7. Pics on their website. Prestige Escort Service's website is: Cancun Escort One hour prices range from $300 US dollars to $400 US dollars for one hour.
Erotic Massage Parlors
Unfortunately we don't list in this category!
You can always offer any taxi driver 300-500 pesos for a 2hr downtown tour and tell him to take you to places downtown he go to and negotiate prices for you. There are many places in downtown and most will have one or two pretty sexy chicas. You can also always grab the local newspaper 'Por Esto' and browse the extensive massage section inside or use the parlors mentioned below.
The typical local rate for complete service is 200-300 pesos for 15min, 300-400 pesos for 30min, 500-700 pesos for 60min. Most likely you won't get that cheap price but get as close to it as you're comfortable with now that you know the local price. Someplaces price can only bee 150-250 pesos or crazy high like 4000-5000 pesos for full service.
Chocolate Spa has a promo sign taped on the entrance door '600 pesos for complete service' but will not honour it. Nothing is going to make them give you that price unless you look local and speak perfect spanish. A little begging may bring the price down to 1000-1200 pesos. One girl is a 6 and another an 8 with nice body.
Mary Cancun has a couple sexy girls ranging from 6 to 8, with one very hot young 8. Four handed two girls erotic massage is 400-700 pesos, that is a great deal if you like to lay down and have two hot girls rubbing your cock and nipples.
Dem Dem Spa has five girls ranging 6 to 9. They advertise in the Por Esto massage for only 200 pesos! You get good massages here and the occasional complimentary BBBJ. There are extra service if you tip.
Cancun Hand Spa has a four ranging from 8 to 9. They do real good massage with happy ending for 300 pesos. You do sometimes get complimentray bareback blowjob plus offer to take your further wish elsewhere.
Only two blocks from Cancun Hands are two spa´s, both has four girls ranging from 6 to 8. Full service can be as cheap as 300 pesos if you know how to negoatiate, usually it is 500-1000 pesos.
Spa VIP has one average girl with ugly decayed front teeth.
Pleasure Principle has 15 girls ranging 8 to 10 in look and they come from all over South America. The price here is a steep $250-$400USD. Customer review: I've been here a few times just to browse and get free kisses from the girls then walked out. I went to a few more homes downtown that charges 300pesos for full service. They all have two to four chicas with their beauty ranging from 4-10. I found one 5'8" girl with supermodel beauty and voluptous body similar to the younger angelina jolie or the last miss universe. I happily tipped 200 for BBBJ and another 200 to dine on her.
Brothels and Sex Clubs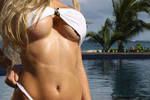 The Pleasure Principle is Cancun's most luxurious brothel (bordello) with the highest quality escorts. It's been in business for many years and is known for the quality of it's ladies. The Pleasure Principle is located close to all the hotels and is the only brothel located in the tourist area of Ca ...
Boulevard Kukulcan KM 8.5, Zona Hotelera, 77500 Cancún, Q.R., Mexico
Boulevard Kukulcan KM 8.5, Zona Hotelera, 77500 Cancún, Q.R., Mexico
You can find the highest quality escorts in Cancun at The Pleasure Principle -- Cancun's most well-known brothel. The Pleasure Principle is open 24/7, offers both in-call and out-call services, and is conveniently located right in the heart of Cancun's famous Hotel Zone. Use the live chat feature on their website to schedule free round-trip transportation to their luxury spa and meet their beautiful escorts for yourself! www.Pleasure-Principle-Cancun.com
Aside from the Pleasure Principle, there are mostly apartment brothels in Cancun which are located in suburbs and taxi drivers can take you to these type of venues, but it can be risky for tourists. Cancun clubs which are popular among the sex workers and massage salons are safer, but a little bit more expensive option for gringos.
Strip Clubs and Striptease
Plaza 21 was the famous "tolerance zone" or "zona de tolerancia" and there were plenty of strip bars back then. It has been closed since 2009.
Cancun Table Dance & Strip Bars
If you only want to watch some strippers dance, host an bachelor party or just enjoy few beers, then go to a Cancun table dance or a topless bar.
About five years ago Cancun offered a few topless bars located in an area on the distant outskirts of Cancun called Plaza 21 or in Spanish pronounced "veinti uno". Plaza 21 has been closed since 2011.
There are now a few strip bars in downtown Cancun catering to a primarily (95%) local market. If you don't speak Spanish expect to be overcharged.
Cancun Topless Bars Facts
Entry charge of $20.00 to 25.00 US dollars and very high drink prices.
$20 US dollar to $30 US dollar lap dances at all Cancun topless bars / strip clubs is the normal price.
When you invite a stripper to your table, she will 'invite' herself to those outrageously priced drinks at YOUR expense. The Cancun strippers make commission on all those high-priced drinks you're buying. Drinks for the stripper can easily run $25 per cocktail (usually a watered down drink - the girl is WORKING on you and she can't get drunk).
High EXIT-FEES for you to take the 'dancer' to your hotel. Anywhere from $100 USD on up.
High minimum payments and surcharges for credit card use.
Expensive taxi rides to the strip clubs that are located in downtown Cancun far from the hotels. $50 USD round trip on average.
Aggressive pushy waiters constantly asking you to buy a very expensive bottle of champagne or other expensive alcohol. The strippers are even pushier if they can speak English.
WORST OF ALL! Many of these strippers or exotic 'dancers' ONLY DANCE! Many do not offer full-service. A 'dance' may be ALL you get.
FACT: The average cost for a couple of hours in a strip club with NO FULL SERVICE adult entertainment is $300.00 (USD). This will get you a lap-dance, a few beers and includes your club entry charge and taxi fare. If you want to take one of the 'dancers' out of the club and back to your hotel, your couple of hours will cost you $700.00 plus. This will be BEFORE you renegotiate with your 'dancer' for OTHER services (another SURPRISE!)
If you want to only drink and watch the ladies dance, go to a Cancun topless bar / strip club and enjoy the show. Pay for every round of drinks immediately after they are delivered to avoid scams.
Currently, as of November 2012, the best Cancun topless bar / strip club is "La Premier". It is located about 30 to 45 minutes away from most hotels in a seedy area of downtown Cancun. Ask any taxi driver; they all know the place.
Strip clubs in Cancun:
Black Jack Men's Club • Plaza 21 (closed?)
Climax • Plaza 21 (closed?)
Dassan • Plaza 21) - $250 for 30-45 minutes or private room for $500 plus cover & drinks.
Millennium • Plaza 21 • 52-998-887-0964 (closed?)
Paroxism • Kukulcan Blvd. KM 8.5 Hotel district • (998)-883-5271
Tabares Cancun • Av Uxmal Cancun Downtown • 998-146-0051
Karaoke and KTVs
There are no KTVs in Cancun.
Swinger Clubs and BDSM
ALT.com is the best place for local singles, swingers, and couples in the BDSM community to connect with those interested in submissive sex, power exchange, locating persons for new slave roles, erotic BDSM, bondage & fetish sex, as well as live sex dates. Find thousands of play partners for whatever your fetish may be; bondage, foot, cockold, spankings, role-play, electric or water play, sadism and masochism. So whether you have the desire to explore your unrealized fetish fantasies, or you are extremely experienced and would love to train someone new, ALT.com is a community designed for people with like-minded interests to find and connect with each other.
There are many open minded couples and singles in Cancun from all over the world. Your best bet to find other Swinging couples is to try to make contact with European tourists, because they will be more likely to be interested on couple swapping than Americans. Locals will often know about the secret swingers clubs and taxi drivers may have some secret information.
Sex Shops and Adult Stores
If you don't feel like visiting or cannot find any local sex shops in Cancun, you can easily order adult products from Online Sex Shop.
Viagra, Cialis and other Potency pills are available in all Mexican pharmacies at a reasonable price. Lubricant are also sold in the pharmacies, but condoms are sold also in every corner store and kiosk.
Adult Shops in Cancun:
Venus, Xel-ha Manzana 28, Supermanzana 28, Benito Juárez, Q.R., Mexico
Fantasy Sex Shop, Av Coba, 4, Cancún, Q.R., Mexico +52 998 898 0795
Erectus Cancun Sex Shop, Av. Uxmal Lote 40 S.M. 22 Mza. 24, Quintana Roo, Cancun
Love Hotels and Short Time Hotels
All the working girls in Cancun know where you can find the nearest short-time motels. Some all-inclusive hotels allow night time visitors but you have to tip the reception worker for that.
Well known love hotels in Cancun are Motel Send, Motel Las Pencas, MOtel La Finca and Motel Play. At these location you can get a room for as little as 150 to 300 pesos.
Nightclubs and Bars
There are many nice bars and nightclubs in Cancun where you can find locals and tourists. It's not unusual to meet also prostitutes in some bars. The Kukulcan Boulevard Km 9.5 area is the epicenter of the nightlife zone where most of the single foreign and local girls can be found. Here you will find the best nightclubs and pick up bars where you can hook up with the horny girls, find a gold digger or even an escort.
On the holiday weekends things will always get very wild on Kukulcan Boulevard Km 9.5.
The most popular nightclubs and singles bars to pick up girls in Cancun are Coco Bongo at Kukulcan, The City Nightclub, Surfin' Burrito, Señor Frogs, Dady O´s and Mandala Beach Club which are all located at Kukulcan Km. 9.5. Coyote Loco at Grand Oasis Hotel, Congo Bar Cancún at Punta Nizuc and La Vaquita at Lote 65 are also great clubs to check out if you want to have free sex in Cancun.
Gay and Lesbian
Gay modeling in internet is getting more popular all the time and it's a big market alongside with gay porn. You can watch gay live sex also in Cancun as long as you are connected to internet. Check it out: Gay Live Sex Video Chat
There are gay bars in downtown Cancun about 20 minutes from most of the hotels. Karamba is the best known and hottest gay bar in town. The action starts late around 1 AM and goes until sunrise. All taxi drivers know Karamba on Avenida Tulum.
Most gay life in Cancun centers around manhunt, grindr, tinder and other online apps.
There are large selection of male escorts in Cancun and most are young and full of energy to satisfy you. Just remember to use protection. These rentboys are very cheap compared to the other countries and you can get sex for around 500 to 2000 pesos.
GAY SAUNAS AND BATHHOUSES:
Closet de Láser, Av. Revolución (Ruta 7) Mz. 63, Lote 25, Supermanzana 75
X-Mahan Nah Cancún, Sm 68 Mza 2 Calle 21 Norte #103
GAY BARS AND CLUBS:
Sexy's Club, Av. Tulum, Plaza Safa, planta alta
Karamba NightClub, Av. Tulum 11, SMZ 22, Cancun, QROO, Mexico
LGBT BARS:
La Polla Salón, Calle Rosas 22. Manzana 23, Lote 55
Taboo Bar, Av. Tulum y Calle Azucenas
Sentimientos Bar, Av. Nichupte Sm 512
Picante Cancún, Av. Tulum 20
11:11 (Once Once), Avenida Tulum SM 22. Lotes 33 y 35
Other Adult Services
BDSM
If you are seeking some BDSM and fetish experience in Cancun, hooking up with the taxi driver will be a good start to get yourself information regarding your ideal destination. Ask them any question because they often have answers and they may know the about the hidden dungeons and other BDSM premises. You can also find BDSM escorts online and they will usually charge extras for fetishes.
Dating
Dating in Cancun can be a bit tricky due to cultural differences, so your best bet is to sign up for a dating site before your trip so you can meet a few locals ahead of time. AdultFriendFinder.com lets you meet local members in Cancun and get to know them on a personal basis before you arrive. Take advantage of site features like live chat and member to member webcams so you can begin flirting before arranging a face-to-face meeting. Since your time in Cancun may be limited, get to know each other's desires beforehand, so that when you meet you can start having some real fun.
How to find Sugar Babies and Sugar Daddies
If you are looking for an alternative to escorts in Cancun with a girl who doesn't charge by the hour, sugar dating is the ideal solution. There are thousands of beautiful young women at SecretBenefits willing to do anything for a man who will help them pay their bills.
Often referred to as the "Tinder for Older Guys", SecretBenefits matches hot young women interested in pampering older gentlemen. You don't have to be a millionaire at SecretBenefits.com, you just need to be a respectful gentleman who knows how to treat a woman.
Transsexuals and Shemales
Finding someone for transsexual dating when you're on the road can be a bit tricky, so your best bet is to sign up for a dating site before you go so you can find locals ahead of time. TSdates.com is a dating site designed to help you find exactly what you are looking for in your hookup in Cancun. Take advantage of site features like live chat and member to member webcams so you can begin flirting before arranging a face-to-face meeting. With over 40 million members, and thousands of transsexual members around the world, TSdates.com is the world's largest site of sex-minded friends for discreet encounters and will help you find your next transsexual play partner.
Where can I find shemales in Cancun? You can watch transsexual live sex shows in Cancun as long as you are connected to internet. Check Now: Tranny Live Sex Video Chat

There are thousands of beautiful T-girls living in different parts of Mexico. High percent of them are also working as prostitutes. In Cancun, you can find transsexual escorts who work at the private flats or hotels. Their services usually cost under 1500 peso per hour, but some trans-girls who considerer them self as high-end shemale escorts do charge even more, but the service is not always much better. It is not recommended to hook up with a transsexual street prostitutes in Cancun, because muggings, robberies and STD´s are very common among them.
Sexual Services for Women
It is really easy for a western woman to find a sex companion in Mexico and especially in the tourist destinations like Cancun, you have an lots of options among the tourist and local guys. You can always hire an male escort, but there is really no need for it in Cancun, because most tourists and local men are craving for sex all day long.
Male Escorts
Check out WikiSexGuide Adult Classifieds!
Sleeping and Girl Friendly Hotels
It is best to get a hotel room or airbnb from the Hotel Zone and stick to that area if you want to be as safe as possible and not worry about getting robbed, since now a days visited beach towns of Mexico are becoming ever more dangerous.
Party Zone is not far away and neither are the best beaches. All of the best singles nightclubs and hook-up bars of Cancun are all in this one area that is quite safe.
The majority of Cancun hotels are all inclusive (food and beverage included in the rate) and therefore do not allow "outside visitors" unless an "extra guest" fee is paid at the front desk. Security is posted at the front gate or lobby doors of these hotels checking for plastic wrist bands which identify hotel guests. If you are not wearing the plastic wrist band you will not be allowed to enter without registering and the commiserate hotel "extra guest" fee paid.
To avoid paying extra guest fees we recommend the following hotels which are European Plan – not all inclusive.
Cancun Beachfront Hotels – 3 & 4 & 5 Star Properties
Listed in order of preference. Often there is very little difference in price between Cancun's top hotels. Our advice is to choose one of the top five hotels listed below. It's not worth saving $10 or $20 dollars per night to sacrifice quality.
Ritz Carlton Hotel – classic luxury – impeccable service. This hotel respects your privacy and discretion. Formal ambience for a beach front Mexican resort. Your Cancun escort will be able to enter and go directly to your room. A favorite hotel of our clients for many years. Very highly recommended. Suites during the off season (May to December) are a bargain and well worth the extra expense.
JW Marriott Hotel – a great 5 Star choice – a bit less expensive than the Ritz Carlton and more relaxed in ambience. Your adult escort will be able to enter and go to your room with no hassles.
Casa Magna Marriott – perfect 4 Star choice neighboring the Ritz Carlton and JW Marriott. Superb property. Rooms can often go for $119 to $149 per night; an incredible bargain. Highly recommended property if you're not seeking 5 Star luxury in Cancun.
The three hotels listed above – The Ritz Carlton, JW Marriott and Casa Magna Marriott are the three best hotels in Cancun. Rates run from $99 to $299 depending on the season. We recommend reserving these three hotels offering good quality, great value for money. Most importantly they respect your privacy allowing the escort to enter with no hassles.
Westin Resort & Spa – another great choice on par with the Casa Magna Marriott. It's located on the far end of Cancun's hotel zone nearer to the airport. As with all other hotels mentioned, your Cancun escort will enter with no hassles and go directly to your room.
The Westin Lagunamar – this is a newer property located in the heart of Cancun's hotel zone. Excellent location and a good choice due to being a newer, fresher property.
Fiesta Americana Grand Coral Beach – this is an older 4 star hotel. At one time, back in the early 1990's, it was the finest hotel in Mexico. The Fiesta Americana has not aged very gracefully but it's still a beautiful resort. However, your Cancun escort will be able to go directly to your room with no hassles.
Hyatt Regency Cancun – this hotel is neighbor of the Fiesta Americana Coral Beach. It's an older Hyatt that's been well maintained.
Krystal Cancun – We're most likely entering three star territory by the time we reach the Krystal Cancun. It's centrally located, clean and well maintained. Your escort will arrive directly to your room with no hassles.
InterContentinental Hotel – this is one of Cancun's oldest hotels.
Aloft Cancun – this is a newer hotel aimed at business travelers and budget leisure travelers located in the heart of the hotel zone. It's not a beachfront hotel. It's brand new and well located in the heart of "party central". You can enjoy your Cancun escort service with no entry hassles at this hotel.
Courtyard Marriott – Cancun International Airport – some of our clients fly down for a discrete couple of hours or overnighter with a gorgeous Cancun escort. The Courtyard Marriott is located on the airport grounds a five minute walk from the exit door of the airport.
All Inclusive Cancun Hotels
If staying at an all inclusive hotel is in your plans we recommend seeing your escort in Cancun at the Pleasure Principle – An Adult Spa. The Pleasure Principle is a Cancun luxury brothel located within minutes of all major hotels. Cancun escort services are best enjoyed at the Pleasure Principle if staying in an all inclusive hotel.
All inclusive hotels charge between $80 USD to $300 USD for the "extra guest" fee permitting your escort to enter the hotel. It's indiscrete and expensive.
The following all inclusive hotels charge reasonable fees and minimal hassle permitting your adult escort to enter your hotel room:
Gran Caribe Real
Oasis Cancun
Oasis Viva
Grand Oasis Cancun
Oasis Sens
Grand Oasis Palm
Oasis Smart
Iberostar Cancún
Again, we recommend avoiding all inclusive hotels for bringing girls to your room.
See also: Global list of girl friendly hotels
Stay Safe
All known prostitutes in Cancun are registered and given periodic medical examinations and issued health certificates, just like waitresses. About five per cent of the health examinations reveal sexually transmitted diseases, usually gonorrhea, rarely syphillis. You should think twice about exchanging body fluids.
Some of the Cancun girls are quite beautiful and the shows at the club are great but some of the girls tend to be voraciously greedy and aggressive in trying to get money out of customers even before making a deal for sex. Usual method for that is to demand expensive drinks. Also be careful about your money and valuables. Crime against tourists is not all that frequent in Cancun and some of the prostitutes are stealing from their customers.
Hurricanes can be a major threat in late summer and autumn.
Please remember that the safety is the concern and things in Cancun have gotten a more worst in the past years. The Mexican gangs are realizing how profitable the touristy areas, but tourists are rarely the target. It is recommend to spend most of the time on the Party Zone or Hotel Zone.
See Also