Penang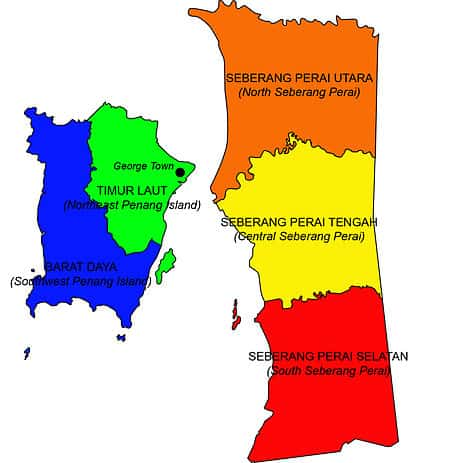 Penang Sex Guide advises where to find sex, working girls, prostitution, street hookers, brothels, red-light districts, sex shops, prostitutes, erotic massage parlors, strip clubs and escorts in Penang, Malaysia.
Penang (Malay: Pulau Pinang) is an island off the northwestern coast of Peninsular Malaysia. It is also the name of the Malaysian state which is made up of Penang Island and the facing strip of territory on the mainland called Seberang Perai (formerly Province Wellesley).
Sex and Prostitution in Penang
Prostitution is illegal in Malaysia. Demand for prostitution has created a problem of people trafficking from China and other nearby countries. Sexual services, however, are widely available and laws banning prostitution remain largely unenforced.
An excellent place for a quick weekend getaway is Penang Island, Malaysia. Penang Don't have several advantages for the single dude traveler. Penang is not a brothel like most tourist islands in Thailand. You do not get sex tourist going there.
See also: Penang Escorts
Red Light Districts
Red-light district in Penang is located in Gu Kan Tang area.
See also:
Prostitutes and Sex Workers
You can find few freelance prostitutes from the main beach bar in Penang Island.
There is a huge disparity in the earnings of a high class prostitute and a lower end hooker in Penang. A high class call girl with a regular clients would be able to earn as much as RM2,000 per night, or even more. She often also works as a Guest Relations Officer (GRO) at an exclusive karaoke lounge to solicit for clients and earn a salary with tips as well. However, life is different for hookers operating at Lorong Haji Taib or Chow Kit. They generally earn just enough for the basic living necessities. They would be lucky to earn RM50 a night. Some supplement their income working as GROs for tips in budget karaoke lounges locally called papaya farms.
Street Hookers
Street hookers are on the corner of Jln Burma and Jln Penang. Check the sex gender before a deal there are many ladyboys in the area also.
It is really hard to say a price range. Heard about prices from 40RM to 1000RM, depending on what and which girl you want. An interesting option offered in Penang is the ability to buy fake Viagra or Cialis from vendors of the street, but this can be very risky because you never know what you get. You can also find freelance or independent working girls at some of the Karaoke Lounges or local bars also called as papaya farms.
Hookup and Pick Up Local Girls
Meeting local girls and getting laid for free is fun! Read more on how to pick up girls in Penang: https://hookuptravels.com/wiki/Penang
Live Sex Cams
Can I watch Live Sex Cams in Penang? - Yes, you can! Basically you can watch our online live sex shows for free anywhere in the world if you're connected to internet. Join to get 10 free private teasers and 9.99 credits for free! You can choose any girl from our trusted Live Sex Cams!
Live Sex Cams are booming at the moment. Webcam models can be found from all over the world and you can find girls, guys, trannies, couples and groups of different ages performing to you. Watching live sex shows is usually free, but if you buy some credits, you will have much better chances to see adult action as desired! It's possible also to hire a webcam model to a private chat room where you can ask the person to fulfill your fantasies.
Where to Get Sex Now
It is easy to get sex online in Penang. You just need to find the best available girls. See Girls Online Here!
Adult Locations
Adult venues in Penang consist mostly of massage salons.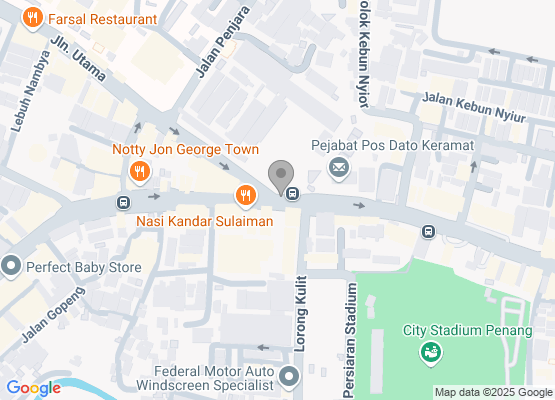 Escort Services and Agencies
Unfortunately we don't list in this category!
Finding an escort when you're travelling can be a bit tricky. An ideal alternative to escorts is a girl who is looking for a mutually beneficial relationship. There are thousands of horny girls willing to do anything for a generous guy. Click Here to hookup with a beautiful young woman now.
Escort agencies in Penang are getting more popular all the time.
Erotic Massage Parlors
Unfortunately we don't list in this category!
There are plenty of good massage parlours in Penang giving full body massage for RM50 per hour. The places that offer sexual services are generally called Health Centres or Spa, because acts of prostitution are illegal there can not be called as brothels. Finding these services by referral is always recommended, in classified ads or on the internet would be also the good option.
Most of these the girls offer extra services. Sometimes just a happy ending, rub and tug, others offer blow jobs and full service. The extra services are negotiable with the massage girl and can range from RM50 - RM100 for a happy ending to RM150 for full service. Please note that although most ladies will offer a Happy Ending for a fee it is to be noted that some will only offer massage services. Most prostitutes will also offer "massage" services as foreplay or as an extra fee depending on the services requested. If you are hiring an independent escort there is a better chance for additional services such as Oil Massage provided, if going through an Escort agency it is always best to put in the request prior to the arrival of the escort.
Brothels and Sex Clubs
Penang has not real Brothels. Erotic massage parlors are considered to brothels in Malaysia.
Strip Clubs and Striptease
There aren't any real strip clubs in Penang but you will get close to that feeling in GoGo bars where girls are usually dancing in bikinis or topless.
Karaoke and KTVs
KTVs (hostess karaoke bars with beautiful female staff) are popular in some parts of Asia but you cannot find any of them from Penang.
Swinger Clubs and BDSM
ALT.com is the best place for local singles, swingers, and couples in the BDSM community to connect with those interested in submissive sex, power exchange, locating persons for new slave roles, erotic BDSM, bondage & fetish sex, as well as live sex dates. Find thousands of play partners for whatever your fetish may be; bondage, foot, cockold, spankings, role-play, electric or water play, sadism and masochism. So whether you have the desire to explore your unrealized fetish fantasies, or you are extremely experienced and would love to train someone new, ALT.com is a community designed for people with like-minded interests to find and connect with each other.
Tourist couples seem to be interested to find an swinging Asian couple to have action with and the same came be said of local couples looking for tourists to have sex with. As Asians are more discreet, the swinging is not very popular activity in Penang.
Sex Shops and Adult Stores
If you don't feel like visiting or cannot find any local sex shops in Penang, you can easily order adult products from Online Sex Shop.
There might be some street vendors selling Viagra or Cialis, just if you ask.
Love Hotels and Short Time Hotels
Love hotels are popular in some parts of Asia, especially in Japan. There are also many love motels and short-time hotels in South America. Unfortunately you cannot find any real Japanese style love hotels in Penang. If there are short-time hotels near by, usually the working girls know all of these places.
Nightclubs and Bars
There are no gogo bars like in Phuket or Bangkok and Penang is known for having a big club scene or any one specific club or bar district, but that does not mean there isn't any action. Like any other city in the world people like to relax on the weekends and get out and have fun. Slippery Senoritas is a Latin Dance club has been known getting big crowds every night with its pumping music and sexy atmosphere. Slippery Senoritas had been open for almost a decade now is known as a major stop in the area on the weekend. Soho Gastropub is known to also have the best parties in town. So if you're looking for places to meet locals and have a drink, these should be the places to check out.
Gay and Lesbian
Gay modeling in internet is getting more popular all the time and it's a big market alongside with gay porn. You can watch gay live sex also in Penang as long as you are connected to internet. Check it out: Gay Live Sex Video Chat
Try upper Penang Rd, Chulia St, Light St, Explanade & Batu Ferringhi. Those are you best places to try and find gays but it's not 100% sure. Depends a lot about the season.
Other Adult Services
We are Penang escort agent, we provide sexy escort girl upon customer request, in call and out call available
Some escorts are offering also BDSM services.
Dating
Dating in Penang can be a bit tricky due to cultural differences, so your best bet is to sign up for a dating site before your trip so you can meet a few locals ahead of time. AdultFriendFinder.com lets you meet local members in Penang and get to know them on a personal basis before you arrive. Take advantage of site features like live chat and member to member webcams so you can begin flirting before arranging a face-to-face meeting. Since your time in Penang may be limited, get to know each other's desires beforehand, so that when you meet you can start having some real fun.
How to find Sugar Babies and Sugar Daddies
If you are looking for an alternative to escorts in Penang with a girl who doesn't charge by the hour, sugar dating is the ideal solution. There are thousands of beautiful young women who are willing to do anything for a man who will help them pay their bills.
Often referred to as the "Tinder for Older Guys", Sugar Dating matches hot young women who are interested in pampering older gentlemen. You don't have to be a millionaire to meet a sugar baby. Click Here if you are a respectful gentleman who knows how to treat a woman.
Transsexuals and Shemales
Finding someone for transsexual dating when you're on the road can be a bit tricky, so your best bet is to sign up for a dating site before you go so you can find locals ahead of time. TSdates.com is a dating site designed to help you find exactly what you are looking for in your hookup in Penang. Take advantage of site features like live chat and member to member webcams so you can begin flirting before arranging a face-to-face meeting. With over 40 million members, and thousands of transsexual members around the world, TSdates.com is the world's largest site of sex-minded friends for discreet encounters and will help you find your next transsexual play partner.
Where can I find shemales in Penang? You can watch transsexual live sex shows in Penang as long as you are connected to internet. Check Now: Tranny Live Sex Video Chat

There are many Ladyboys in the island but more in peak season. Check the corner of Jln Burma and Jln Penang. Sex prices with Ladyboy street prostitutes are about same as with regular streetgirls which ask from 40RM up to 1000RM. Just remember to negotiate and the price will quickly drop down. Is in most Asian countries, ladyboys are also a big business online and in Penang you should be able to find Shemale and Ladyboy prostitutes from internet quite easily.
Transsexual Escorts
Check out WikiSexGuide Adult Classifieds!
Sexual Services for Women
There are many horny guys in Penang willing to have sex for free. Women just need to get in to some local bar to find one for free.
Male Escorts
Check out WikiSexGuide Adult Classifieds!
Sleeping and Girl Friendly Hotels
All hotels allow guests to their rooms. Be it somebody you picked up at the bar, girlfriend, prostitute... Security is stricter, especially in 5 star hotels since 911, whereby guests need to register before going up. For hotels which use access cards for lifts the security personnel will usually escort your female guest to your room after registering them. Part of the registration process requires your guest to correctly provide your room number and your name.
Stay Safe
Penang is relatively safe place for travellers, however it has its share of crime. Apply common sense as you would when you're at your home country. Precautions should be taken to guard against snatch-thieves, pickpockets and scams. Some other precautions:
Avoid walking alone or be extra cautious in deserted places, alleys, and streets, especially after dark. Love Lane has become safer in the last few years, when it was a red-light strip but muggings and snatch-thefts can occasionally happen. Some suburbs like Jelutong have higher crime rates but these are usually off the tourist trail.
Don't accept rides from unlicensed unmarked taxis known as Kereta Sapu. Be wary of strangers offering a ride in their car.
Be wary when carrying valuables (camera, handbags, etc.) in motorbike or bicycle baskets. Thieves (usually also on motorcycles) may target these when you're stopped at a traffic light.
Use the safe in your hotel room if available to store valuables. Do not leave valuables in your car.
Be careful when placing your cellphone, handbag, camera, valuables on the table when dining at roadside stalls, food courts, or open-air restaurants. Quick fingered thieves may walk by and swipe them when you are not looking...
Do be wary of purse-snatchers - especially when wearing jewelry and/or carrying bags. Some of these felons practice the art of 'ride-by' grabbing handbags which can result in serious injury to the victim. So ladies: walk against traffic and keep the handbag on the side away from the road or better still, don't carry one. Safety in numbers may apply.
Do be wary of the (sometimes aggressive) long-tail macaques at the botanical gardens. Don't eat when entering the gardens. The monkeys love food (including ice-cream) and may try to get it..
Look out for men who grope people on the bus (it happens to both male and females!). In the event this happens, get off the bus to a fairly populated, well lit street, in the event the purpetrator may choose to follow you. You can easily look help from other locals or the 'Polis'.
Be careful about your surroundings in waters off Batu Feringhi beach, where you may be harmed by unregulated & haphazardly piloted jet skis and/at other water activities. Jellyfish (including the rarely seen but dangerous box jellyfish) can be a risk at certain times of the year. Be careful for strong currents off Kerachut Beach during the monsoon season (usually June-Oct). The sea off Kerachut Beach may be infested with jellyfish during certain months, so swimming during this times is not advisable.
Look both ways when crossing the road. Do not assume vehicles will stop for you at pedestrian crossings.
But don't be too paranoid and enjoy Penang.
See Also