Johor Bahru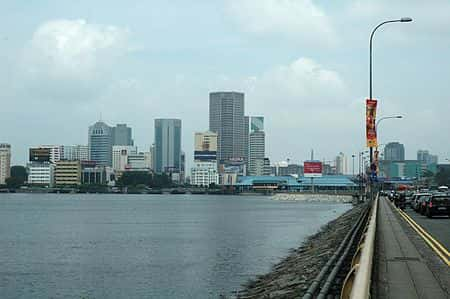 Johor Bahru Sex Guide advises where to find sex, working girls, prostitution, street hookers, brothels, red-light districts, sex shops, prostitutes, erotic massage parlors, strip clubs and escorts in Johor Bahru, Malaysia.
Johor Bahru (Jawi: جوهر بهرو) (also Johor Baru or Johore Baharu, but universally called JB) is the state capital of Johor in southern peninsular Malaysia, just across the causeway from Singapore. A bustling city and a significant regional transport and manufacturing hub, it has little of interest for the casual tourist.
Sex and Prostitution in Johor Bahru
Prostitution is illegal in Malaysia. Demand for prostitution has created a problem of people trafficking from China and other nearby countries. Sexual services, however, are widely available and laws banning prostitution remain largely unenforced. Johor Bahru has red light districts and areas dedicated to brothel based activities. You can visit any of these places and expect to find working girls and freelancers offering their range of services and other activities. You may find Chinese and Malay hookers working for money and offering sexual services for the locals and the tourists. In case you are visiting a place where brothel based activities are prevalent, then try and remain cautious about each and every thing. Beware of pickpockets and other fraudsters in and around these areas.
Malaysian law is pretty strict on native Malay muslims drinking, as a result it is unlikely to encounter Malay girls at night. That said, plenty of Chinese and Indian girls do indulge. Malay girls have darker skin than other ethnic groups on the peninsula and many are extremely attractive and feminine. If you want to meet a nice Malay woman, your best bet is Borneo as East Malaysia is considerably more conservative. One positive about Johor Bahru is that English is widely understood due to the ethnic mix. Also Singapore is really close where almost everyone speaks English. Johor Bahru is also great place to meet some stunning Chinese girls, many of whom are independent and well-educated. Johor Bahru is also home to many are Filipinas and Vietnamese women. While many work here legitimately, others come to the city to work as prostitutes.
Female Escorts
You can find some escorts in Johor Bahru. Also in Singapore you can find better (but more expensive) selection of professional escorts.
Check out WikiSexGuide Adult Classifieds!
Red Light Districts
Blocks of flats located in Stulang, Johor Bahru has become a red-light district of sorts, thanks to a large group of young women who arrived from China to become sex workers here. Each would rent a unit and operate their 'business' there. Potential customers from all parts of Malaysia and even Singapore have been flocking to the area, seeking the women's services. Price for sex with prostitute in Johor Bahru is 80 - 150RM.
Johor Bahru's red light districts have brothel based and freelancer sex workers offering their services in exchange of money. If you are a first timer, then it would be helpful if you try and gain a little bit of practical knowledge regarding the place and its surroundings. Plaza Sentosa is said to be one of the most popular places in this matter. This red light district in Johor Bahru is famous for nightclubs and bars. So, one can visit this place in order to avail adult entertainment services provided by the working girls here.
Prostitutes and Sex Workers
Blocks of flats located in Stulang, Johor Bahru has become a red-light district of sorts, thanks to a large group of young women who arrived from China to become sex workers in Johor Bahru. You will get to see a lot of Chinese and Malay sex workers operating in and around Johor Bahru. Apart from that, the red light districts of the place are pretty well known for having the availability of sexual services and other adult recreational elements. One can also expect to find sex workers and prostitutes offering their extra services at various spas, massage parlors, salons and the likes.
Street Hookers
In Stulang Johor Bahru units in 26 middle-and low-cost flats were now occupied by hundreds of young women from China, who operate one-woman brothels - a method of prostitution made famous in Hong Kong - in the units.
Each would rent a unit for a day for 400 RM and operate their prostitution there. The girls will charge you for sex 80-150 RM and blowjobs 30-100 RM.
You might come across street hookers offering their service of their potential clients in and around the Jalan Wong Ah Fook area of Johor Bahru. Apart from that, the red light districts will have prostitutes and brothel based working girls advertising their services and waiting for prospective clients. One can get hooked up with a working girl roaming around these places. However, the person should also prioritize his safety as there are chances of pickpockets and other conmen trying to steal money and other valuable things.
Hookup and Pick Up Local Girls
Meeting local girls and getting laid for free is fun! Read more on how to pick up girls in Johor Bahru: https://hookuptravels.com/wiki/Johor_Bahru
Live Sex Cams
Can I watch Live Sex Cams in Johor Bahru? - Yes, you can! Basically you can watch our online live sex shows for free anywhere in the world if you're connected to internet. Join to get 10 free private teasers and 9.99 credits for free! You can choose any girl from our trusted Live Sex Cams!
Live Sex Cams are booming at the moment. Webcam models can be found from all over the world and you can find girls, guys, trannies, couples and groups of different ages performing to you. Watching live sex shows is usually free, but if you buy some credits, you will have much better chances to see adult action as desired! It's possible also to hire a webcam model to a private chat room where you can ask the person to fulfill your fantasies.
Where to Get Sex Now
It is easy to get sex online in Johor Bahru. You just need to find the best available girls. See Girls Online Here!
Adult Locations
There are some nice adult places to be found, for example erotic massage salons. You can visit the salons, spas and massage parlors in Johor Bahru where they have the availability of adult massage and services. If you have issues finding these places directly, then consider going online and check out the websites containing information and other relevant details regarding the prospective adult locations that can be found in and around Johor Bahru.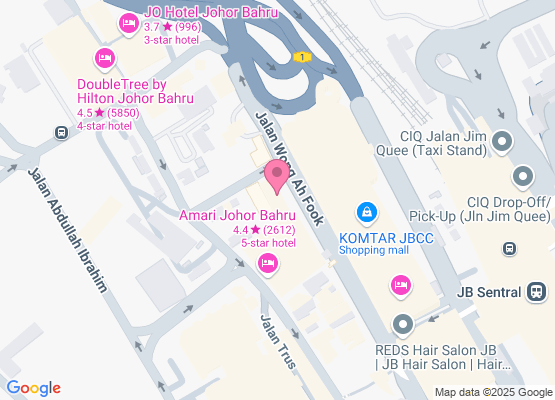 Escort Services and Agencies
Unfortunately we don't list in this category!
Finding an escort when you're travelling can be a bit tricky. An ideal alternative to escorts is a girl who is looking for a mutually beneficial relationship. There are thousands of horny girls willing to do anything for a generous guy. Click Here to hookup with a beautiful young woman now.
There are some reliable escort agencies in Johor Bahru. You may either search for them directly by visiting Johor Bahru or in case you have plans to visit the place sometime later, then choose to know about the available escort agencies by visiting websites and other related online sources. People these days, mostly prefer availing escorts services by hiring the service online. The process is consider easy and smart and can be done by simply sitting back at home.
Erotic Massage Parlors
Unfortunately we don't list in this category!
You can visit certain websites where advertisements of erotic massage parlors and other related services can be found. This shall help you gather information more easily and without any hassle. Generally, the brothel based working girls would often come up with the offer of extra services of their potential clients visiting adult oriented massage parlors and spas in Johor Bahru. Below given is a list of charges and names of certain erotic massage parlors that can be found in Johor Bahru.
Charges
For sauna and massage about RM 66 to 93 (40-45 mins)
For extended session of 1 hour, about +RM 14-20 extra
For HJ about +RM 80 to 100
For BJ about +RM 100 to 150
For FS about +RM 150 A full package with sauna and FS will therefore cost about RM 230 or just over S$100
Places
For best local massages in Johor Bahru.
Eden Garden is pretty expensive 250 RM for in room service. Strictly locals as hotel is half owned by the Government.
Merlin Hotel is quite good massage 99 RM to sex 130 RM but again just locals.
Grand Continental - all locals at health center. They have 2 Chinese. You either go to their rooms or they come to yours. 170 RM per hour. The Chinese from Szechuan are really good.
Crystal Crown have many joints nearby and they can send girls to you at hotel. Price around 350 RM for overnight with Chinese. Very good value.
Brothels and Sex Clubs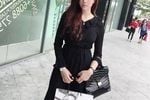 Jb Escort Angels is a top class adult entertainment agency in Johor Bahru. Lots of gorgeous escorts are listed here at very affordable prices. All Jb Escort Angels escorts are real and well Experienced who provide services like Shower, massage, Bared Back Blow Job, Deepthroat Outcall and many more o ...
Johor Bahru, Malaysia 80500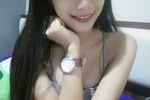 At Poseidon Spa, our company mission is to seek to wincustomers with gold standards of service and satisfaction.We pledge to always every trip a powerful and unforgettable experience.Our girls will always strive to deliver the most top notch,the most excellent service to you no matter who you ...
49 Jalan Wong Ah Fook 80000 Johor Bahru
49 Jalan Wong Ah Fook 80000 Johor Bahru
You'll find one-woman brothels in Stulang, Johor Bahru. You can visit this place in order to enjoy brothel based activities and other services offered by the working girls over there. Apart from that, you can find adult oriented spas, salons and massage centers where the sex workers would provide you entertaining services for adult recreation.
Strip Clubs and Striptease
Strip clubs are not common in Johor Bahru: So, you may take help from the internet by visiting adult websites and other communities where discussions relevant to this topic can be found. If that does not work out well, then try asking the local taxi drivers if they have information regarding any kind of underground strip clubs in and around Johor Bahru.
Strip Club Majidee - Jalan Tak Mulia (Jln Kesedapan), Johor Bahru, Johor
Karaoke and KTVs
There are some KTVs in Johor Bahru but most of these venues are not only for adults (singing only). So, people looking for adult oriented KTVs in Johor Bahru can either consult online adult forums of they can even ask the local people and taxi drivers if they have information and details regarding the availability of lady KTVs with private rooms.
Swinger Clubs and BDSM
ALT.com is the best place for local singles, swingers, and couples in the BDSM community to connect with those interested in submissive sex, power exchange, locating persons for new slave roles, erotic BDSM, bondage & fetish sex, as well as live sex dates. Find thousands of play partners for whatever your fetish may be; bondage, foot, cockold, spankings, role-play, electric or water play, sadism and masochism. So whether you have the desire to explore your unrealized fetish fantasies, or you are extremely experienced and would love to train someone new, ALT.com is a community designed for people with like-minded interests to find and connect with each other.
Swinger clubs (lifestyle clubs), are formal or informal groups that organize sex-related activities or establishments where patrons can engage in sex acts with other patrons. Because of the culture in Malaysia, it's difficult to find any swinger clubs in Johor Bahru. Well, you can still try to approach foreigners in order to figure out if they are interested in any kind swinging activity. If you find them willing to do the same, then you would really be lucky in this matter. Apart from that, joining online swinging clubs in order to stay updated and connected with various other swingers is always a smart option.
Sex Shops and Adult Stores
If you don't feel like visiting or cannot find any local sex shops in Johor Bahru, you can easily order adult products from Online Sex Shop.
There might be some street vendors selling Viagra or Cialis, just if you ask. You'll have to find sex toys online. There are no sex shops in Johor Bahru. However, shopping online is not a bad idea and it can actually save your time and energy. These days, online sex shops have merged widely and people find it really easy and hassle-free to shop online amidst absolute privacy.
Love Hotels and Short Time Hotels
Love hotels are popular in some parts of Asia, especially in Japan. There are also many love motels and short-time hotels in South America. Unfortunately you cannot find any real Japanese style love hotels in Johor Bahru. If there are short-time hotels near by, usually the working girls know all of these places.
Mostly the local sex workers and prostitutes would know about the availability of such short time hotels and private rooms in and around Johor Bahru. If you are planning to visit such cheap hotels on a short time basis, then do consider being absolutely alert and careful so that no one cheats your and make you a victim of scam in the name of providing rooms for sexual activity.
Nightclubs and Bars
There are many nice nightclubs and bars in Johor Bahru where you can try your luck to find sex for free. Sometimes you can spot also working girls and semi-pros from the nightclubs. You can get a number of discos, nightclubs and wine bars located in and around the place. One can try being lucky with the female visitors if they are equally interested in the same. You can also hook up with the local sex works whom you may find hanging out at various nightclubs and bars seeking clients in order to offer them their range of adult entertainment services.
Gay and Lesbian
Gay modeling in internet is getting more popular all the time and it's a big market alongside with gay porn. You can watch gay live sex also in Johor Bahru as long as you are connected to internet. Check it out: Gay Live Sex Video Chat
AJ - 77 - Jln Perisai, Taman Sri Tebrau, 334-9604 (coffee place)
Warung Idaman - Susur Larkin Perdana 1 (near Pintar Computer shop). Popular among the local gays, especially the Malays.
If you are fond of hanging out with gay and lesbian partners, then you can choose to be a member of online lesbian and gay dating websites or join the gay travel forums in order to enjoy companionship services throughout your stay in Johor Bahru.
Other Adult Services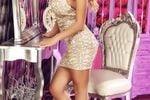 Goo escorts Online escort Johor Bahru site is the biggest escort's girls directory in Malaysia. Here you can book verified and real escort girl. Stay tune with our Johor Bahru escorts who available for any occasion. https://gooescorts.com/city/malaysia/johor-bahru
Johor Bahru, Malaysia 80300
If you cannot find something, you can go and visit Singapore which has many red-light areas. Asking the escort girls to come up with other adult services and activities can prove to be useful as well. The professional escort girls try to keep their profiles updated with latest adult services in store. Thus, approaching them in this matter can turn out to be helpful.
Dating
Dating in Johor Bahru can be a bit tricky due to cultural differences, so your best bet is to sign up for a dating site before your trip so you can meet a few locals ahead of time. AdultFriendFinder.com lets you meet local members in Johor Bahru and get to know them on a personal basis before you arrive. Take advantage of site features like live chat and member to member webcams so you can begin flirting before arranging a face-to-face meeting. Since your time in Johor Bahru may be limited, get to know each other's desires beforehand, so that when you meet you can start having some real fun.
How to find Sugar Babies and Sugar Daddies
If you are looking for an alternative to escorts in Johor Bahru with a girl who doesn't charge by the hour, sugar dating is the ideal solution. There are thousands of beautiful young women who are willing to do anything for a man who will help them pay their bills.
Often referred to as the "Tinder for Older Guys", Sugar Dating matches hot young women who are interested in pampering older gentlemen. You don't have to be a millionaire to meet a sugar baby. Click Here if you are a respectful gentleman who knows how to treat a woman.
Transsexuals and Shemales
Finding someone for transsexual dating when you're on the road can be a bit tricky, so your best bet is to sign up for a dating site before you go so you can find locals ahead of time. TSdates.com is a dating site designed to help you find exactly what you are looking for in your hookup in Johor Bahru. Take advantage of site features like live chat and member to member webcams so you can begin flirting before arranging a face-to-face meeting. With over 40 million members, and thousands of transsexual members around the world, TSdates.com is the world's largest site of sex-minded friends for discreet encounters and will help you find your next transsexual play partner.
Where can I find shemales in Johor Bahru? You can watch transsexual live sex shows in Johor Bahru as long as you are connected to internet. Check Now: Tranny Live Sex Video Chat

Susor Empat (courts mammoth larkin) is about 3km away from Johor Bahru town you will find Transsexuals. It appears the ladyboys are coming out a bit earlier at around 5pm. Thats good news for the newbies as it means you can see with every bit of clarity what you're taking. They are a mix of Indonesians and locals, pretty good quality. If you want to find relevant details regarding this topic, then considering online dating sites and other transsexual and shemale forums can be useful too. One can even hire the services of ladyboy escorts for further intimacy and recreation.
Transsexual Escorts
Check out WikiSexGuide Adult Classifieds!
Sexual Services for Women
If you're not interested in Malaysian men, you can visit Singapore near by where you can find guys from all over the world. There are male escorts and professional callboys available. So, one can either choose to avail their services or they can try out getting intimate with a random local guy whom she may find attractive. However, approaching a local guy can be risky if the person turns out to be a fraud one. So, a little bit of precaution and awareness is necessary if you are about to approach a stranger to have sex.
Sleeping and Girl Friendly Hotels
All hotels allow guests to their rooms. Be it somebody you picked up at the bar, girlfriend or prostitute. Security is stricter, especially in 5 star hotels since 911, whereby guests need to register before going up. For hotels which use access cards for lifts the security personnel will usually escort your female guest to your room after registering them. Part of the registration process requires your guest to correctly provide your room number and your name. Apart from that, the sex workers and local prostitutes also have information regarding places that allow rooms for unmarried couple on an hourly basis. Thus, getting in touch with the local sex workers might be helpful, provided they are accustomed and knowledgeable about the availability of sleeping friendly hotels in Johor Bahru.
See also: Global list of girl friendly hotels
Stay Safe
Singaporeans like to tell horror stories of crimes in the "wild, wild North" and its former Prime Minister Mr Lee Kuan Yew once claimed that Johor Bahru is crime-ridden. As a result of the high crime rate, the number of tourists from Singapore has dropped drastically over the past few years. This could partly be due to the high profile that the Singaporean press gives to crime committed in Johor Bahru against its citizens. Even Johor Bahru citizens took to the streets in September 2007, asking for the city to take action against crime. Although the crime rate in Johor Bahru is still higher than in Singapore and elsewhere in Malaysia, things have become better since the Johor Bahru administration took action to increase the police presence and initiate several anti-crime measures - including the creation of a hotline for tourists to call should they require urgent police assistance. The number is +6072212999.
If you are in Johor Bahru, then beware of pickpocket and other petty crimes which can actually cause a great amount of trouble in the long run. Before getting carried away on hearing flowery words spoken by a complete stranger, take some time to understand and analyze his/her intention well. This will keep you safe and make things favorable for you. One should also know that condoms restrict sexually transmitted diseases.
See Also