Hannover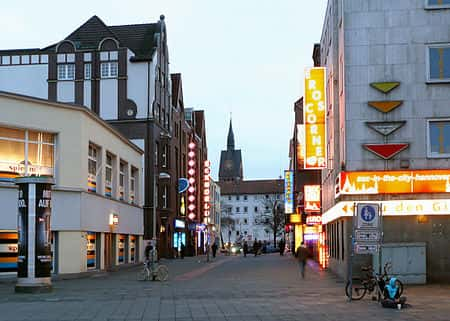 Hannover Sex Guide (Hanover Sex Guide) advises where to find sex, working girls, prostitution, street hookers, brothels, red-light districts, sex shops, prostitutes, erotic massage parlors, strip clubs, FKK Clubs and escorts in Hannover, Germany.
Hanover (German: Hannover, French: Hanovre), is the capital of Lower Saxony (Niedersachsen) in Germany. Having a huge exhibition complex built for the World EXPO in 2000 and being host to several of the biggest exhibitions in the world, Hanover calls herself the Exhibition City" (EXPO Stadt/Messestadt).
Sex and Prostitution in Hannover
There are beautiful stunning prostitutes with severe attitude problems (being arrogant or bitchy for no reason) and they are getting customers nevertheless. I think that deserves a statement: If you are really concerned about getting good value for euros there should be at least a smile or some other sincere effort from her to attract your attention! On the streets in Hannover that applies to a lesser degree. The women won't do any marketing on road but good signs are attentively looking for customers instead of looking bored or annoyed.
Red Light Districts
Hannover has a big Red Light Distict, nearly the same as in Frankfurt. It is located at the Steintor at the city. There are Houses to walk through, where you can look at the hookers standing in the doorways.
Starting price for sexual intercourse is 25 to 40€ for 15-20 minutes which should include a blowjob and fucking. Makes sure you ask before paying what you get, because some of the prostitutes require a double payment for "suck and fuck". Example just a suck or fuck will cost 25€, but both will cost 50€:
If you ejaculate within 2 minutes you cannot insist on completing the 15 minutes which you have been previously told you get, when paying the basic charge of 25-40€. If you paid 50-80€ you should get half an hour and unlimited ejaculations.
Here are the Hannover Window prostitution areas listed:
Sex cost €30 / 15 min (57 indoor windows)
Sex cost €30 - €50 / 15 - 20 min (51 windows)
Sex cost €30 / 15 min (380 indoor windows)
There are two areas in the center (underground station Steintor)
Reitwallstrasse:
Sex World, Reitwallstrasse 4
Eros Corner, Reitwallstrasse 5B
Reitwall 6, Reitwallstrasse 6
Parallel Scholvinstrasse
Eros Center, Scholvinstrasse 2 (Shemales on 4th. floor)
Bangkok Hannover, Scholvinstrasse 7
Eros 10, Scholvinstrasse 10
slightly further afield - Braun 8, Braunstrasse 8
Prostitutes and Sex Workers
In Hannover you will find Houses, clubs, street action and contacts through the newspaper "BILD".
There is Kino called No Limits (Reuter Strasse 2) that does hetero gangbang events sometimes. The place is a weird set up where it is half kino half bar and lounge. There are working girls usually in the bar area.
Street Hookers
Regular street prostitution (Straßenprostitution) in Germany is often very well organized and sometimes controlled by pimps. Most German cities however established "Sperrbezirke" (off-limits zones) and charge the street prostitutes an amusement tax, that in the city of Bonn for instance is paid by the streethookers at parking meters, 6€ for a period of about 8 hours at nightime. The same fee is collected from sex workers in apartments and brothels, sometimes by municipal tax collectors in person. Some street whores have a nearby caravan, others use the customer's car, still others use hotel rooms. With recent economic problems, in some bigger cities "wild" street prostitution has started to appear: areas where prostitutes work temporarily out of short-term financial need. A "Sex drive-in", or "Verrichtungsbox", is a facility of structures to enclose cars to provide a safer place for sex workers using cars.
See Also: Tippelzone & Sex drive-in
Where to find Street Prostitutes in Hannover
The street is the place in Hannover where you can find newcomers, amateurs, professionals and freaky looking girls catering to fetish (like a gothic hooker, manly or ugly looking ones who would not find a place within the pro area.
If you pick up a girl from the street you pay usually 20-40 Euro for a blowjob and for half an hour 50 Euro with blowjob and fucking. If you don't want to fuck in the car, ask the girl for a "Pension oder Zimmer".
That is Pension "B&B" on Celler Street. You pay 10-20 Euro for half an hour and it is fairly clean place. There is another Pension exactly set up for the same purpose: It is a private house with apartments located in Bödecker street No. 37. They charge 15-20 Euro an hour.
Street prostitution hot spots in Hannover are Herschelstraße, Herrenstraße, Brüderstraße, Odeonstraße, Andreaestraße, Rosenstraße. All these streets are either connected or very close to each other.
You could walk the streets but it is more advisable to have a car to pick someone up. Be careful driving because the streets are narrow and there is a lot of traffic and stop and go because of the girls. Before night time you will find either ugly ones or drugaddicts waiting. After 9pm the better ones are joining. The problem is that there is little supply and quite high demand. You could see a hooker once and never again. So once you spotted someone you think is hot don't think twice as she may be in a car within seconds and never be seen again. So don't forget to ask for her cell number if you liked the service. Sometimes you can hardly differentiate the young prostitutes from the Party-Girls, so better make sure to identify the real prostitutes if they are waiting for no apparent reason and looking at the cars. It pays off to observe the situation for a while. It may be interesting to mention that a lot of prostitutes have a boyfriend as some kind of guard or pimp who stand close to the roads or sit in their cars to check with whom the girls is leaving. That doesn't need to be of concern to you.
Hookup and Pick Up Local Girls
Meeting local girls and getting laid for free is fun! Read more on how to pick up girls in Hannover: https://hookuptravels.com/wiki/Hanover
Live Sex Cams
Can I watch Live Sex Cams in Hannover? - Yes, you can! Basically you can watch our online live sex shows for free anywhere in the world if you're connected to internet. Join to get 10 free private teasers and 9.99 credits for free! You can choose any girl from our trusted Live Sex Cams!
Live Sex Cams are booming at the moment. Webcam models can be found from all over the world and you can find girls, guys, trannies, couples and groups of different ages performing to you. Watching live sex shows is usually free, but if you buy some credits, you will have much better chances to see adult action as desired! It's possible also to hire a webcam model to a private chat room where you can ask the person to fulfill your fantasies.
Where to Get Sex Now
It is easy to get sex online in Hannover. You just need to find the best available girls. See Girls Online Here!
Adult Locations
Many brothels and other adult venues can be found from Hannover.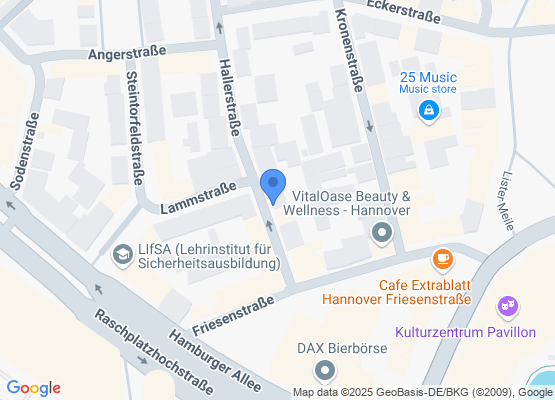 Escort Services and Agencies
Unfortunately we don't list in this category!
Finding an escort when you're travelling can be a bit tricky. An ideal alternative to escorts is a girl who is looking for a mutually beneficial relationship. There are thousands of horny girls willing to do anything for a generous guy. Click Here to hookup with a beautiful young woman now.
Buy a "BILD" magazine from the kiosk or check online ads. There are some very hot escorts in Hannover and prices are quite fair in German standards. Most escort agencies have 5-20 escorts to choose from. Makes sure you use protection even with high-class escorts. Price for one hour sex is around 100-200€.
Erotic Massage Parlors
Unfortunately we don't list in this category!
Erotic massage salons in Hannover.
Club / Studio Zaida Tantramassage, Asternstrasse 29 30167 Hannover
Wellness Paradise Massage club, Large Patrol 5a, 30163 Hannover
0511/569 27 90 Opening times: Mon-Fri 11:00-21:00 clock, Sat 10:00-18.00 clock, Sun 12:00-18:00 clock
Brothels and Sex Clubs
Germany has always had brothels and red light districts. About 30 years ago in a town called Lichtenberg outside of Bonn a man started the first FKK Club. The term FKK means "Frei Korper Kultur" Free Body Culture which translates best to "nudist". The difference between a normal brothel and an FKK Club was the presentation and system. The owner and inventor named "Bernd" got tired of the brothel system where price was negotiated, dark lighting, pressure sales and the workers bodies were hidden by clothing. Starting out in his basement he opened the first FKK Club with his own system. Women were totally nude, the club had normal lighting, prices and services were set Above all service was based on quality and customer satisfaction. Bernd's main customer base were local business men. The club is located in a small village in his basement. He charged an entry fee which included all you could drink beer, alcohol and snacks. Women were paid a flat fee for a session which averages about 30 minutes. The concept caught on and soon the club took over the entire home.
As the years went by numerous other clubs opened and used similar terms such as Sauna Club or FKK Club. The main difference is all the clubs offered a sauna but FKK Clubs meant the women were totally nude.
Years ago the clubs were not tourist friendly and one had to speak some German to enter. Today some clubs still limit visitors and forbid entry to some guests. Tour providers have opened many doors to tourists and convinced clubs that foreign visitors were another form of income. Guests are picked up from major airports, transported to the clubs and then to a hotel in the evening. Tours were provided in the English language as well as Japanese. Tour packages came in 6 or 8 day tours and visited 10-12 clubs during the duration. A guide is provided to the guests who explains rules, culture and history of the clubs in their own.
In spa town of Aachen, men may go window-shopping for sex; they can have unlimited sex with as many girls they liked for 99€ at a "flat-rate" brothel in Berlin; or they can visit Pascha, an eight-story "mega-bordello" in Cologne. Prostitutes in Germany all work freelance — instead of being paid a salary, they rent rooms from brothel owners who sometimes still do not question their health or see proof of insurance. The city of Stuttgart is home to high-class brothel Paradise, where girls were required to be completely naked at all times while men walked around in bath robes.
FKK Saunaclubs are very popular in Germany (and also in Austria and Switzerland). The guests pay entry fee (50-150€) and got several services for their money. The most commons services are: solarium, sauna cabin, bar, infrared cabin, showers. The most of Saunaclubs offer erotic or sexual services as well, from porn movies to private sex with girls.
Brothels, FKK & Sauna Clubs in Hannover
Sauna Club FKK Villa Hannover, Tönniesberg 1 30453 Hannover Tel: 0511-43833415
Best FKK club in Hannover is Sauna Club Villa but from all indications i is not a great destination club (d. h. not a club to go out of your way for) unless you go when they have a Messe going on. 60€ all inclusive gives you Unlimited On-containing, use of all spa offers (swimming pool, sauna, pool, etc.) Bath towels , shower items, slippers, Non Alcoholic drinks as much as you want (except Red Bull, alcohol-free beer, sparkling non-alcoholic) 11:00 - 15:30 clock buffet breakfast from 17.30 clock change of warm and cold gourmet buffet / or grilling. Sexkino TV events such as football, boxing, Formula 1. Ladies each have a half-hour price of 50, - € (French without + sex with protection, in different positions) Special requests such as AV, light BDSM. etc. are of course possible and cost a little extra bonus (please ask at each girl). Near the central railway station you can find Yes-Sir club and the place has some quite hot ladies.
Yes-Sir, Hamburger Allee 36 D-30161 Hannover
Phone: 0511-388 83 94. Open Monday and Tuesday: 12.00 to 2.00 o´clock, Wednesday - Saturday: 12.00 to 5.00 o´clock, Sunday: 16.00 to 1.00 o´clock
Working Girl Amina, Am Klagesmarkt 18 30159 Hannover
Club / Studio Cherie Bier Bar, Am Marstall 5 30159 Hannover
Working Girl Agnes, Nikolaistrasse 32 30159 Hannover
Club / Studio Studio Hannover, Nordfelder Reihe 4c 30159 Hannover
Club / Studio Penthouse Hannover, Osterstrasse 30 30159 Hannover
Laufhaus Sexworld, Reitwallstrasse 4 30159 Hannover
Laufhaus Eros Corner, Reitwallstrasse 5b 30159 Hannover
Laufhaus Reitwall Sex, Reitwallstrasse 6 30159 Hannover
Laufhaus Thai Eros, Reitwallstrasse 8 30159 Hannover
Laufhaus Crazy Sexy, Reuterstrasse 5 30159 Hannover
Laufhaus Eroscenter Hannover, Scholvinstrasse 2 30159 Hannover
Laufhaus Bangkok Hannover , Scholvinstrasse 7 30159 Hannover
Laufhaus Thai-Eros, Scholvinstrasse 10 30159 Hannover
Laufhaus Sex-Inn, Scholvinstrasse 11 30159 Hannover
Club / Studio LaBoum, Striehlstrasse 27 30159 Hannover
Club / Studio Harem XL, Friesenstrasse 66 30161 Hannover
Club / Studio Kloster , Hallerstrasse 33 30161 Hannover
Club / Studio Partytreff Pasadena, Hallerstrasse 33 30161 Hannover
Club / Studio Yes Sir!, Hamburger Allee 36 30161 Hannover
Working Girl Diana Deluxe, Ferdinanad-Wallbrecht-Strasse 38 30163 Hannover
Club / Studio Bei Elfi, Krepenstrasse 6 30165 Hannover
Working Girl Amelia, Vahrenwalder Strasse 171 30165 Hannover
Working Girl Adriana , Voltmerstrasse 47 30165 Hannover
Working Girl Anna, die Griechin, Voltmerstrasse 47 30165 Hannover
Working Girl Kitty, Engelbosteler Damm 113 30167 Hannover
Laufhaus Laufhaus Braunstrasse 8 , Braunstrasse 8 30169 Hannover
Club / Studio Lagune, Calenberger Strasse 24 30169 Hannover
Working Girl Angelina Hannover, Clemensstrasse 8 30169 Hannover
Club / Studio Villa Hiss , Wagenerstrasse 3 30169 Hannover
Working Girl Janice , Lilienthalstrasse 3 30171 Hannover
Working Girl Marina und Team, Sallstrasse 20 30171 Hannover
Working Girl Penthouse 18, Gertrud-Greising-Weg 18 30177 Hannover
Working Girl Alev, Podbielskistrasse 185 30177 Hannover
Working Girl Alexandra , Podbielskistrasse 185 30177 Hannover
Club / Studio Club Relaxx, Lilienthalstrasse 3 30179 Hannover
Club / Studio Flameo, Lilienthalstrasse 14 30179 Hannover
Working Girl Anna, Ihmeplatz 1 30449 Hannover
Working Girl Eu Thai, Ricklinger Strasse 30449 Hannover
Club / Studio FKK Villa, Am Tönniesberg 1 30453 Hannover
Club / Studio Spa 14 , Am Tönniesberg 14a 30453 Hannover
Club / Studio Lustoase, Knauerweg 3-5 30629 Hannover
Working Girl Vita, Sutelstrasse 68 30659 Hannover
Here are the Hannover Window prostitution areas listed:
Sex cost €30 / 15 min (57 indoor windows)
Sex cost €30 / 15 min (51 windows)
Sex cost €30 / 15 min (380 indoor windows)
Strip Clubs and Striptease
Basic American style gentlemen´s clubs where you can only drink beer, get a lap-dance and nothing else, are not so common in Germany. In Germany most strip joints are hardcore. At some strip clubs you can also have sex with the dancers in a private room provided at the strip joint, or sometimes even take a stripper with you to your hotel room and fuck her there. It is always more expensive to have sex at the nude bar, than what it is in a Laufhaus Brothels. So if you just want to have sex in Germany, it is not recommended to go to the Strip club. Most girls who work as a strippers in Germany come from Eastern Europe and South America. Entrance fee to the nude bar is usually not much, drinks are usually affordable too, but if you order drinks or champagne to the strippers, you can get a huge bill!
Where to find Strip Joints in Hannover
Royal Night Club Bar, Am Marstall 8, Hannover, Germany
Nighttime Cover: 10€, Dance Prices: 30€, Drink Prices: 5-10€. Features: Beer and/or Wine Only, Full Bar, Bikini Dancers Only, Topless Dancers, Bikini Lap Dances Only
Nightclub Drehscheibe Hannover, Scholvinstrasse 2 30159 Hannover
Nightclub Hands Off, Reitwallstrasse 6 30159 Hannover
Nightclub Venus Bar & Nightclub, Vahrenwalder Strasse 325A 30851 Hannover
Karaoke and KTVs
KTVs (hostess karaoke bars with beautiful female staff) are popular in some parts of Asia but you cannot find any of them from Hannover.
Swinger Clubs and BDSM
ALT.com is the best place for local singles, swingers, and couples in the BDSM community to connect with those interested in submissive sex, power exchange, locating persons for new slave roles, erotic BDSM, bondage & fetish sex, as well as live sex dates. Find thousands of play partners for whatever your fetish may be; bondage, foot, cockold, spankings, role-play, electric or water play, sadism and masochism. So whether you have the desire to explore your unrealized fetish fantasies, or you are extremely experienced and would love to train someone new, ALT.com is a community designed for people with like-minded interests to find and connect with each other.
Partytreffs and Pauschalclubs are a variation on partner-swapping swing clubs with (sometimes, but not always) paid prostitutes in attendance, as well as 'amateur' girls and couples. Single men pay a flat-rate entrance charge of about 50 to 150 euros, which includes food, drink and unlimited sex sessions, with the added twist that these are performed in the open in full view of all the guests. Ladies normally pay a lower entrance fee than men or no entrance fee at all.
Sex Shops and Adult Stores
If you don't feel like visiting or cannot find any local sex shops in Hannover, you can easily order adult products from Online Sex Shop.
Most Adult Shops (also called: Sex Shop, Erotic Shop, Adult Shop) in Germany have wide selection of dildos, butt plugs, fleshlights, sex films, condoms and other sex related items. Some of the adult stores also have a Adult Cinema (called: Sex Kino in Germany) or Adult Cruising Arcade attached to the sex shop. Most of these premises are used by straight, bi sexual and gay men, but occasionally there can be women on these places. Adult Arcades often have cinemas showing porn movies, private booths, gloryholes, darkrooms, sex slings and other kinky things.
Red Light District area in Hannover has a lots of sex shops. You can also find more sex shops in other parts of the city.
Beate Uhse, Kleine Packhofstraße 16, Hannover
Open Mon - Fri 9:00 - 20:00 Sat 9:00 clock - 20:00 clock. Sex Kino / Sex Cinema.
Erotikshop Nr.1, Hamburger Allee 55, 30161 Hannover
Mo-Fr 9-21 Uhr, Sa 9-16 Uhr.
Irrgarten Hannover, Reitwallstraße 4, 30159 Hannover
Sex Cinema.
SEX-POINT, Celler Straße 32, 30161 Hannover
Adult cinema.
Titty Twister(No Limit), Reuterstraße 2, 30159 Hannover
Lifestyle Club by and for heterosexuals, gays and bisexuals. Does Straight, Gay, Trans-porn Kontaktbar and much much more. Admission 8,50 EUR (incl. 1 drink) Open all day.
Men's Point, Goethestrasse 7, Hannover
One straight and one gay cinema.The facility is open daily from 10am until 4am.
CinemaxX Hannover-Nikolaistraße, Nikolaistraße 8
Irrgarten, Reitwallstraße 4, Hannover
Apollokino Hannover, Limmerstraße 50
Liebhabereien, Knochenhauerstraße 5, Hanover
+49 511 4739974 www.liebhabereien.com
Angenehm - Extrem, Fössestraße 10, Hanover
+49 511 4582443 www.angenehm-extrem.de
Love Hotels and Short Time Hotels
Love hotels are popular in some parts of Asia, especially in Japan. There are also many love motels and short-time hotels in South America. Unfortunately you cannot find any real love hotels in Hannover. Hannover has so many brothels that you really don't need a love hotel to make your sex action complete.
Nightclubs and Bars
Hello gentlemen we are hannovers one and only high class nightclub. Hot girls wait with cool drinks in a perfect styled nightclub . Sauna , Jacuzzi and all what you want :-)
There are many nice nightclubs and bars in Hannover where you can try your luck to find sex for free.
Infinity Club, Marktstraße 45, tel.: +49 511 64211455
Lady Lux Tabledance, Goethestraße 7, tel.: +49 511 89826109
Funpark Hannover, Expo Plaza 9, tel.: +49 511 8207600
Discothek Euro-Party-Club, Goseriede 8, tel.: +49 172 5113821
Gay and Lesbian
Gay modeling in internet is getting more popular all the time and it's a big market alongside with gay porn. You can watch gay live sex also in Hannover as long as you are connected to internet. Check it out: Gay Live Sex Video Chat
There is an very active Gay Scene in Hannover and you have a lots of options to choose from. Great gay bars and parties, indoor and outdoor gay cruising and one very good gay sauna.
Gay Bars & Cafes
Bar Romantis, Lavesstraße 64, 30159 Hannover
Baroque, gold leaf and angels give the bar its unique charm. Opening times: Monday-Saturday from 18 clock
Café Konrad, Knochenhauerstraße 34, 30159 Hannover
Tuesday's meeting of gay fathers. Wednesdays Gay Lesbian Couple, Voelklinger circle, LHH Stammtisch (gay and lesbian employees of the city of Hanover)
Café Lulu, In der Steinriede 12, 30161 Hannover
Monday to Thursday 09.00 bis 01.00 clock Friday and Saturday from 09.00 clock Sunday and holidays from 10.00 to 23.00 clock hot meals
Destille, Im Moore 3, 30167 Hannover
Paul die Bar (formerly Caldo), Bergmannstraße 7, 30159 Hannover
Every day from 18:00 till open end
VERDI, Voßstraße 41, 30161 Hannover
Cosy bar in the list with classic cocktails. Very good wine list (suited to the season).
Zino, Otto-Brenner-Straße 9 , 30159 Hannover
Gay Clubs, Parties and Discos
Fever Club Gay Disco, Mehlstraße 1c, 30159 Hannover
Gay disco in Hanover, about 2 minutes from the main station.
Fever-Club-Bar-Lounge, Mehlstraße 1c, 30161 Hannover
Open: Wed, Fri and Sat from 22 clock. For 7 years, Hanover Gay, Lesbian & Friends Club in the City! It offers you a hot dancefloor, special events, a cozy lounge and much more! Charts on House, Black Beat, Dance & Classics for every taste!
Fun 2000, Expo Plaza 9, 30539 Hannover
Hightec Disco 2 Areas and various chill-out areas. Main area with 360 degree video projection on 413qm canvas. Main-Area: Trance & Techno, charts. Club: House, Blackpool, R'N`B, Soul Wed, Fri, Sat with parking and direct S-Bahn
Schwule Sau, Schaufelder Straße 30a, 30167 Hannover
Studio6, Am Raschplatz 6. 30159 Hannover
The best gay and lesbian party in Lower Saxony.
Gay Cinemas, Arcades & Indoor Cruising
Joe's Dark & Play Rooms, Odeon, 6, Hannover
Small video shop with a huge set of rooms at the back. Get a ticket for the cinema (Kino). Many cabins with screens and s between. Large SM room with sling, cages, etc. Wet room with shower.
Beate Uhse, Kleine Packhofstraße 16, Hannover
The Beate Uhse porn shop and Gaykino offers a good Gayecke. In the basement of Gaykinos is a darkroom. Beate Uhse times of the porn shop and Gaykinos: Mon - Fri 9:00 - 20:00 Sat 9:00 clock - 20:00 clock.
Erotikshop Nr.1, Hamburger Allee 55, 30161 Hannover
Mo-Fr 9-21 Uhr, Sa 9-16 Uhr
Irrgarten Hannover, Reitwallstraße 4, 30159 Hannover
Gaykino and Kontaktbar. Mixed - gay friendly. Day ticket for Men: 8, 50 € (inclusive Erstgetränk)
Joe's Dark & Play Rooms, Odeonstraße 6, 30159 Hannover
Open: Sonnntag to Thursday 11:00 bis 1:00 clock, Fri / Sat 11:00 bis 6:00 clock. Shop & cinema with sunbathing area, Sling, SM area, Wetzone and shower. General Fetish days. Admission € 8.-
SEX-POINT, Celler Straße 32, 30161 Hannover
Monday-Saturday 10-20 clock and so 15-20 clock. Cinema-day ticket is 8 euros. Predominantly gay sex shop with attached cinema. Saturday and Sunday is movie day.
Titty Twister(No Limit), Reuterstraße 2, 30159 Hannover
Lifestyle Club by and for heterosexuals, gays and bisexuals. Does Straight, Gay, Trans-porn Kontaktbar and much much more. Admission 8,50 EUR (incl. 1 drink) Open all day.
Men's Point, Goethestrasse 7, Hannover
Shop with two cinemas - one gay. There is a a good deal of activity in the latter. The facility is open daily from 10am until 4am.
CinemaxX Hannover-Nikolaistraße, Nikolaistraße 8
Irrgarten, Reitwallstraße 4, Hannover
Apollokino Hannover, Limmerstraße 50
Gay Saunas
Vulkan, Otto-Brenner-Straße 15
Opening times: Daily 14: 00-24: 00 clock. Fridays from 13 clock. Friday to Sunday open all day. continuous. Hanover's most popular sauna on several floors. Finnish, Steam, cabins, video, Bar, Dark Room, Massage possibilities., Cruising. In the house next door inexpensive accommodation can be booked. Check in the sauna.
Outdoor Cruising, Glory Holes & Toilets
A2 car park between Langenhagen and Bothfeld in the direction Berlin, 30659 Hannover
Parking on the A2 between Langenhagen and Both field towards Berlin. One can enjoy nice in the rear bushes and trees. At any time of day.
Bulllenwiese - Ricklinger gravel ponds, Brückstraße , 30495 Hannover
Driving Cars: Road Hemmingen - Hannover -Döhren, parking at the bus stop Döhrener road sign "Union" follow. Behind the turnpike begins the gay cruising grounds, the Bull Meadow is located between the junction of the roads. Alternatively access for pedestrians and cyclists: from the City on Pänner Cobbler path from a 20 minute walk parking space, line-pike, asphalt road between free-swimming area and Schnellweg, left at the fork in the bow pass under the expressway. At the intersection of the straight transformer house, at the next fork the cruising area begins, it lies between the junction of the roads.
Parking A2 between Langenhagen and Herrenhausen, Hanover
Parking A2 direction Dortmund between Langenhagen and Mr. Stockhausen. Sometimes you have to up the embankment, but then you have lots of greenery and tranquility. Best time so after work.
Parking A7 Mellendorf, Hanover
In both directions, but more to the north. From about 18 clock good contacts.
Parking A7 between Derneburg / Salzgitter, Hanover
Hannover, small car park 150 meters behind the service area Hildesheimer Börde Nord.
Parking Pänner-Schuster-Weg, Hannover
In the parking lot, in the evening. The place is not accessible in winter.
Parking Ronnenberg, Hannover
From Ronnenberg off after Devese, after about 400 m of the parking lot, from 22:00 clock.
Toilet on the cemetery StöckenerZauberwald, Stöckener Street , 30419 Hannover
One of the few remaining toilets.
Zauberwald at the Zoo, Adenauer Allee 3 , 30175 Hannover
Eilenriede at the zoo at night.
Other Adult Services
BDSM
The basic form of BDSM (Bondage & Discipline/ Dominance & Submission/ Sado-Masochism) is all about the erotic and sexual acts and mind-sets of dominating and relinquishing control.
In the past few years BDSM has got a pretty bad reputation, but the basic principles can be extremely liberating and in the long run if you engage with it, turn you on in a way that you would never even have thought about. The fact that the standard media representation of BDSM is of something seedy and weird and sometimes make it feel like a taboo.
"But if girl take the reins it can actually increase their sexual confidence and sense of agency, while giving men a break from having to be 'on top', psychologically as well as literally which is the standard dynamic for most lovers. The trick is to have an open mind to sexuality, obviously anything which causes harm to your loved one or yourself is not good, but we're all humans and exploring the parts that make us a little different is what can make a hugely beneficial relationship.
Germany has some of the most exceptional fetish practices that are often only found on Japan.
Bar Hemmungslos, ludwigstr.31, 30161 hannover
Club, Gastronomie, Cinema, Shop
Der Schandturm, auf Anfrage, 30459 Hannover
Club
Passion Rooms, auf Anfrage, 30177 Hannover
Zimmer / Appartement, Business
SecretMoments SM Appartement, Lillienthalstrasse 14, 30179 Hannover
Club, Party Location, Zimmer / Appartement
Dating
Dating in Hannover can be a bit tricky due to cultural differences, so your best bet is to sign up for a dating site before your trip so you can meet a few locals ahead of time. AdultFriendFinder.com lets you meet local members in Hannover and get to know them on a personal basis before you arrive. Take advantage of site features like live chat and member to member webcams so you can begin flirting before arranging a face-to-face meeting. Since your time in Hannover may be limited, get to know each other's desires beforehand, so that when you meet you can start having some real fun.
How to find Sugar Babies and Sugar Daddies
If you are looking for an alternative to escorts in Hannover with a girl who doesn't charge by the hour, sugar dating is the ideal solution. There are thousands of beautiful young women at SecretBenfits willing to do anything for a man who will help them pay their bills.
Often referred to as the "Tinder for Older Guys", SecretBenfits matches hot young women interested in pampering older gentlemen. You don't have to be a millionaire at SecretBenfits.com, you just need to be a respectful gentleman who knows how to treat a woman.
Transsexuals and Shemales
Finding someone for transsexual dating when you're on the road can be a bit tricky, so your best bet is to sign up for a dating site before you go so you can find locals ahead of time. TSdates.com is a dating site designed to help you find exactly what you are looking for in your hookup in Hannover. Take advantage of site features like live chat and member to member webcams so you can begin flirting before arranging a face-to-face meeting. With over 40 million members, and thousands of transsexual members around the world, TSdates.com is the world's largest site of sex-minded friends for discreet encounters and will help you find your next transsexual play partner.
Where can I find shemales in Hannover? You can watch transsexual live sex shows in Hannover as long as you are connected to internet. Check Now: Tranny Live Sex Video Chat

Hannovers red light district has a good options to choose if you want to have a good fuck with shemales. Average charge is 50€ for a fuck. You may be lucky and find some tranny hookers selling their bodies in the streets also. Usually the transexuals in the street charge 30-50€ for a quickie. Usually it is same price if you want to fuck them or you want them to fuck you.
A good place to find shemales is Eros Center at Scholvinstr. 2 in RLD. There are usually 2-5 shemales on 4th. floor. The price is about 50 Euros for 15-30 minuttes. You can see their pictures and read about dem (in German) her: [1].
Online you can find more transexuals selling their services for about 100-250€ for one hour.
Sexual Services for Women
In Germany easiest way to get sex from men is to go sex parties or nude saunas where lots of german and tourist men are seeking for sex. There are also male escorts in Germany who will charge between 100-600€ for night.
Sleeping and Girl Friendly Hotels
Hanover frequently hosts big exhibitions, booking your room well in advance is highly recommended as hotels can easily get full and/or raise their rates during these times.
Stay Safe
Hanover is normally very safe. Before and after a soccer match there might be quite a few drunken people around, especially in the central station, but there always are police patrolling.
In Kröpcke you may get asked for money by the homeless. Pickpockets may act in crowded area such as inside the trams during a big exhibition.
Important telephone numbers
Police: 110
Emergency (fire, acute illness): 112
Pharmacy for emergency: 01189
See Also