Dortmund
Dortmund Sex Guide advises where to find sex, prostitution, hookers, brothels, erotic massage parlors, FKK Clubs and escorts in Dortmund, Germany.
Dortmund is a city in Germany. It is located in the Bundesland of North Rhine-Westphalia. Its population of 575,944 (2013) makes it the 8th largest city in Germany. Dortmund is the largest city by area and population in the Ruhr Area, an urban area with some 5.1 million (2011) inhabitants which is the largest urban agglomeration in Germany. Dortmund is also a part of the larger Rhine-Ruhr metropolitan region of more than 12 million people.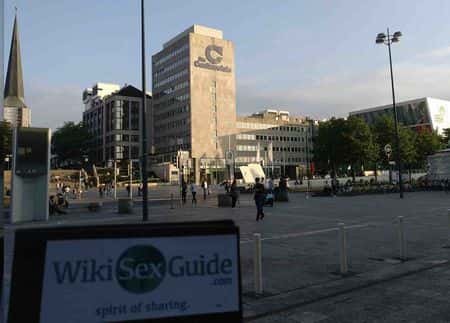 Sex Scene and Prostitution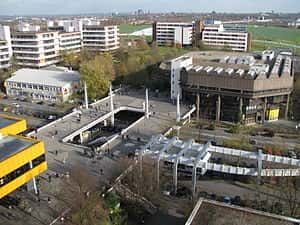 Prostitution in Germany is legal, and so are brothels. In 2002, the government changed the law in an effort to improve the legal situation of prostitutes. Dortmund is no different than any other city in Germany and it has quite nice small red light district.
It is thought that around two thirds of the Germany's 400,000 sex workers come from other countries.
Red-light districts have also become much more prominent in Germany's major cities - there is approximately 3500 established brothels in Germany and the trade is now big business.
According to the Ministry of Health, there are 30,000 sex workers in North Rhine-Westphalia. About 80 percent of prostitutes have a migration background. Most prostitutes and escorts come from South Eastern Europe - Bulgaria, Romania, Ukraine, Czech Republic, Russia and Poland.
Dortmund Female Escorts
Check out WikiSexGuide Adult Classifieds!
Where to Get Sex Now
It is easy to get sex online in Dortmund. You just need to find the best available girls. See Girls Online Here!
Red Light Districts
Unlike in Amsterdam where there are clear signs pointing to the Red-light district so every tourist can see the sights. Dortmund´ RLD is not so touristy because not everyone even knows about it. There are sexy prostitutes, cozy pubs, table dancing, bars and thus pretty much everything that belongs to pleasures "around the clock"! Linienstraße, redlight district is a partly blocked off street close to the railway station. The whore road is freely accessible for women as for men. The red light district road is about 200 meters long and the access road to the line is separated by a modesty panel of other public space. A sign with a reference to a no longer relevant Act of 1957 allows access only for adults.
Prostitutes work behind the Dutch style doors (the ones that has an opening window on them), the services and prices are generally on the windows to be negotiated. Before paying make sure you tell the girl what you want to be sure you will be satisfied. Because some of the prostitutes tend to ask extra money for changing the position or giving oral sex. Usually hookers will charge 30 Euro for 20 minutes of fucking and sucking. Sometimes up to 50 Euro. Most girls who work at the Dortmund red light district come from the Eastern European countries such as Bulgaria, Romania and Ukraine.
How to Get There : exit from the railway station by the Nordausgang, turn right, and then just before you come to crossroads you can see the Linienstrasse partly blocked off on your left. Cars can also be driven in from the other end.
If you feel that Dortmund red light area is too small, you can always take a short trip to the Duisburg where you can find a huge red-light district with about 430 sexy girls behind the windows.
Prostitutes and Sex Workers
Dortmund has a good variety of prostitutes in their Red-light district, city has almost cut down the entire street prostitution, but you can still find some street hookers occasionally. In addition there are also many private escorts and escort services to choose from in Dortmund, so you will definitely get laid.
Street Hookers
Regular street prostitution (Straßenprostitution) in Germany is often very well organized and sometimes controlled by pimps. Most German cities however established "Sperrbezirke" (off-limits zones) and charge the street prostitutes an amusement tax, that in the city of Bonn for instance is paid by the streethookers at parking meters, 6€ for a period of about 8 hours at nightime. The same fee is collected from sex workers in apartments and brothels, sometimes by municipal tax collectors in person. Some street whores have a nearby caravan, others use the customer's car, still others use hotel rooms. With recent economic problems, in some bigger cities "wild" street prostitution has started to appear: areas where prostitutes work temporarily out of short-term financial need. A "Sex drive-in", or "Verrichtungsbox", is a facility of structures to enclose cars to provide a safer place for sex workers using cars.
See Also: Tippelzone & Sex drive-in
Where to find Street Prostitutes in Dortmund
Hornbachschleife ( Mindener Straße, Ravensberger Straße, Juliusstraße ) is closed since 2011. Street prostitution is not allowed in Dortmund. Sometimes you find some Bulgarian or Romanian girls at Mallinckrodtstraße.
Hornbachschleife was famous of street walkers few years ago and was called HBS. It was quite interesting area. Although the complaint was increasingly of the number of south east european girls. This was cited by the authorities as linking the area to crime and people trafficking.
Hornbachschleife (HBS) had some sexy street hookers in the past. The display of exposed bodies was really amazing, even in colder weather. Prices were 20 to 40€ for a full service and the drug addicts may have quoted even less. Area also had also fickboxes and it was possible to rent a room at an hotel just at the beginning of Juliusstr. called "Club Escort" for some 20€.
See Also: Street Prostitution in Dortmund
Hookup and Pick Up Local Girls
Meeting local girls and getting laid for free is fun! Read more on how to pick up girls in Dortmund: https://hookuptravels.com/wiki/Dortmund
Strip Clubs & Lap Dance
Dortmund has some nice strip clubs and some can be also founded in Red-light district. You can find stunning hot dancers from the gentlemen´s clubs
Kir Royal, Hoher Wall 10-12. 44137. Dortmund, Germany
Top Secret 361, Martener Str.361, Dortmund, Germany
Brothels
Germany has always had brothels and red light districts. About 30 years ago in a town called Lichtenberg outside of Bonn a man started the first FKK Club. The term FKK means "Frei Korper Kultur" Free Body Culture which translates best to "nudist". The difference between a normal brothel and an FKK Club was the presentation and system. The owner and inventor named "Bernd" got tired of the brothel system where price was negotiated, dark lighting, pressure sales and the workers bodies were hidden by clothing. Starting out in his basement he opened the first FKK Club with his own system. Women were totally nude, the club had normal lighting, prices and services were set Above all service was based on quality and customer satisfaction. Bernd's main customer base were local business men. The club is located in a small village in his basement. He charged an entry fee which included all you could drink beer, alcohol and snacks. Women were paid a flat fee for a session which averages about 30 minutes. The concept caught on and soon the club took over the entire home.
As the years went by numerous other clubs opened and used similar terms such as Sauna Club or FKK Club. The main difference is all the clubs offered a sauna but FKK Clubs meant the women were totally nude.
Years ago the clubs were not tourist friendly and one had to speak some German to enter. Today some clubs still limit visitors and forbid entry to some guests. Tour providers have opened many doors to tourists and convinced clubs that foreign visitors were another form of income. Guests are picked up from major airports, transported to the clubs and then to a hotel in the evening. Tours were provided in the English language as well as Japanese. Tour packages came in 6 or 8 day tours and visited 10-12 clubs during the duration. A guide is provided to the guests who explains rules, culture and history of the clubs in their own.
In spa town of Aachen, men may go window-shopping for sex; they can have unlimited sex with as many girls they liked for 99€ at a "flat-rate" brothel in Berlin; or they can visit Pascha, an eight-story "mega-bordello" in Cologne. Prostitutes in Germany all work freelance — instead of being paid a salary, they rent rooms from brothel owners who sometimes still do not question their health or see proof of insurance. The city of Stuttgart is home to high-class brothel Paradise, where girls were required to be completely naked at all times while men walked around in bath robes.
FKK Saunaclubs are very popular in Germany (and also in Austria and Switzerland). The guests pay entry fee (50-150€) and got several services for their money. The most commons services are: solarium, sauna cabin, bar, infrared cabin, showers. The most of Saunaclubs offer erotic or sexual services as well, from porn movies to private sex with girls.
Brothels, FKK & Sauna Clubs in Dortmund
Club neby has some hot women working. 40 minutes cost usually 60-100€. Partytreff Flughafen is near the airport so it is quite convenient for short time visitors.
In FKK clubs Partytreff Flughafen and Pauschalclub you can have any girl or as many girls as many times as you like. If you pay for all day, it means you can fuck all day! They also have small snacks and video screens playing porn movies and a pool. It can be very interesting for a first timer!
Club neby, Martener Straße 539, 44379 Dortmund, Germany
Tel:+49 231 2226755 Hours: Mon - Thu 10 - 24 clock, Fri 10 - open end, Sat 12 - open end, Sun 12 - 24 clock
Prices: Day ticket € 30 (Happy Hour until 13:00 clock: 25 €)
Club / Studio Pik As, Westfalendamm 211 44141 Dortmund
Club / Studio Haus Sonne, Körner Hellweg 81 44143 Dortmund
Club / Studio Partykreis Dortmund, Körner Hellweg 81 44143 Dortmund
Club / Studio Das Laufhaus-Escort, Juliusstrasse 5 44145 Dortmund
Club / Studio Erotik Termine, Dorstfelder Hellweg 106 44149 Dortmund
Club / Studio Happy FKK , Wittbräucker Strasse 370 44267 Dortmund
Club / Studio FKK Aplerbeck , Aplerbecker Bahnhofstrasse 5 44287 Dortmund
Club / Studio Russian Topgirls II, Flughafenstrasse 2 44309 Dortmund
Club / Studio Schickeria, Oberste-Wilms-Strasse 24a 44309 Dortmund
Club / Studio Russian Topgirls I, Altendernerstrasse 43 44329 Dortmund
Club / Studio Club Belami , Kressenweg 6 44379 Dortmund
Club / Studio TopSecret 361, Martener Strasse 361 44379 Dortmund
Club / Studio Casa Vital, Steinhammerstrasse 84 44379 Dortmund
Working Girl Julia, Rheinlandamm 259 44137 Dortmund
Working Girl Kim, Brackeler Hellweg 138 44309 Dortmund
Working Girl Vanessa, Flughafenstrasse 4 44309 Dortmund
Working Girl Tanja, Hauptstrasse 44339 Dortmund
Partytreffs, Pauschalclubs & Swingers Clubs
Partytreffs and Pauschalclubs are a variation on partner-swapping swing clubs with (sometimes, but not always) paid prostitutes in attendance, as well as 'amateur' girls and couples. Single men pay a flat-rate entrance charge of about 50 to 150 euros, which includes food, drink and unlimited sex sessions, with the added twist that these are performed in the open in full view of all the guests. Ladies normally pay a lower entrance fee than men or no entrance fee at all.
Partytreff Flughafen, Wickeder Chaussee 142 , 59439 Holzwickede
Phone: +49 (0) 2301/918 97 96 http://www.partytreff-flughafen-dortmund.de
Price €150 per day, or €100 for 3 hours.
Pauschalclub, Zur Alten Kolonie 14a, 59439 Holzwickede
Price €150 per day, or €100 for 3 hours.
Erotic Massage Parlors
Loft Massage Club Erotische Massagen, Oberste-Wilms-Straße 7, 44309 Dortmund
55 euros for massage. Open 10-19:00
Bodyfantastic Massage-Lounge, Harffstr. 34, 40591 Düsseldorf
Price 45min/90€ Full price list from: http://www.bodyfantastic.de/preise.html Tel:01725642182
Live Sex Cams
Can I watch Live Sex Cams in Dortmund? - Yes, you can! Basically you can watch our online live sex shows for free anywhere in the world if you're connected to internet. You can choose any girl from our trusted WikiSexLive.com! Join to get 10 free private teasers and 9.99 credits for free!
Live Sex Cams are booming at the moment. Webcam models can be found from all over the world and you can find girls, guys, trannies, couples and groups of different ages performing to you. Watching live sex shows is free, but if you buy some credits, you will have much better chances to see adult action as desired! It's possible also to hire a webcam model to a private chat room where you can ask the person to fulfill your fantasies. Try now! WikiSexLive.com
Dating
Dating in Dortmund can be a bit tricky due to cultural differences, so your best bet is to sign up for a dating site before your trip so you can meet a few locals ahead of time. AdultFriendFinder.com lets you meet local members in Dortmund and get to know them on a personal basis before you arrive. Take advantage of site features like live chat and member to member webcams so you can begin flirting before arranging a face-to-face meeting. Since your time in Dortmund may be limited, get to know each other's desires beforehand, so that when you meet you can start having some real fun.
How to find Sugar Babies & Sugar Daddies
If you are looking for an alternative to escorts in Dortmund with a girl who doesn't charge by the hour, sugar dating is the ideal solution. There are thousands of beautiful young women at SecretBenfits willing to do anything for a man who will help them pay their bills.
Often referred to as the "Tinder for Older Guys", SecretBenfits matches hot young women interested in pampering older gentlemen. You don't have to be a millionaire at SecretBenfits.com, you just need to be a respectful gentleman who knows how to treat a woman.
Swinger Clubs and BDSM
ALT.com is the best place for local singles, swingers, and couples in the BDSM community to connect with those interested in submissive sex, power exchange, locating persons for new slave roles, erotic BDSM, bondage & fetish sex, as well as live sex dates. Find thousands of play partners for whatever your fetish may be; bondage, foot, cockold, spankings, role-play, electric or water play, sadism and masochism. So whether you have the desire to explore your unrealized fetish fantasies, or you are extremely experienced and would love to train someone new, ALT.com is a community designed for people with like-minded interests to find and connect with each other.
Transsexuals / Shemales
Finding someone for transsexual dating when you're on the road can be a bit tricky, so your best bet is to sign up for a dating site before you go so you can find locals ahead of time. TSdates.com is a dating site designed to help you find exactly what you are looking for in your hookup in Dortmund. Take advantage of site features like live chat and member to member webcams so you can begin flirting before arranging a face-to-face meeting. With over 40 million members, and thousands of transsexual members around the world, TSdates.com is the world's largest site of sex-minded friends for discreet encounters and will help you find your next transsexual play partner.
Where can I find shemales in Dortmund? You can watch transsexual live sex shows in Dortmund as long as you are connected to internet. Check Now: Tranny Live Sex Video Chat
Shemales can be found from the Red-light district, online and sometimes in the gay clubs. Average charge is 30-50€ in the Red-light district and 100-250€ from tranny hookers who advertise online.
TS Carolayn Shemale Escort, Am Südwestfriedhof 43, 44137 Dortmund (Ring: trans)
Penis 21cm. Tel.: 004917675410783
Gay and Lesbian
Gay modeling in internet is getting more popular all the time and it's a big market alongside with gay porn. You can watch gay live sex also in Dortmund as long as you are connected to internet. Check it out: Gay Live Sex Video Chat

GAY BARS & CAFES
Burgtor-Club, Burgwall 17, 44135 Dortmund
Opening times: Mon-Thu 14-1 clock, Fri 14-3 clock, Sat 19-3 Clock, Sun 19-1 clock. Oldest gay pub Dortmund. For everyone who enjoy travesty. Cabaret, show, travesty International and the house Rravestiegruppe "Hot Boy`s".
Club down under, Weißenburger Straße 8, 44135 Dortmund
Gay Cruising Club in the city of Dortmund. Opening times: Monday to Saturday from 19:00 clock to open end. Sunday from 15:00 clock to end open. Dark Rooms, Glory Holes, movies, cabins, sling bar. Various themed parties. Dates on the homepage.
Don Club, Johannisborn 6, 44135 Dortmund
Opening times: daily 21.00-02.00 clock, Fri + Sat to 04:00 clock.
Fledermaus, Königswall 16, 44137 Dortmund
Mon-Fri 11-1 clock, Sat + Sun 10-1 clock
Zaubermaus, Kielstraße 32b, 44145 Dortmund
Good for the Lord does not like being alone ... Always encountered some clean hustlers. Nice friendly service.
GAY CLUBS, DISCOS & PARTIES
Löwengrube, Löwenstraße 31, 44135 Dortmund
Wednesday, Friday & Saturday from 20.00 clock; The only female club in and around Dortmund! for lesbian and friends.
smalltownboys & girls, Kleppingstraße 24, 44135 Dortmund
Nice location good music usually House
Uferlos im X-Club Dortmund, Kleppingstraße 24, 44135 Dortmund
Uferlos The new party for gays & lesbians and friends in the X-Club Dortmund. Beginning 21:00 Admission € 5 Music: Charts, House, Pop, 80's / 90 Who's to 22.00 clock there, get free a long drink.
GAY SAUNAS & BATHHOUSES
Fontäne Gaysauna, Gutenbergstraße 50, 44139 Dortmund
The fountain gay sauna in Dortmund small traditional gay sauna with darkroom. Times the "fountain" gay sauna: daily. 13: 00-21: 00 clock Tuesday, and Thursday. Rates fountain Gaysauna: Admission: 15,00 EUR Mondays: 12,50 EUR hire: towels € 1.00 € 1.00 Slippers
Jumbo-Center, Dammstraße 44, 44145 Dortmund
The Jumbo Centre gay sauna in Dortmund offers Cruising aund Wellness on 2000 sqm. The Jumbo Centre gay sauna in Dortmund offers its gay guests dry sauna, steam sauna, bio sauna, swimming pool, whirlpool, sundeck, Gaykino, dark rooms with different means. In the rooms of the Jumbo Center Gaysauna you also a toyshop and a Gayvideo-hire service. Times the Jumbo Center Gaysauna: Wednesdays, Saturdays, Sundays and open on holidays. Monday, Tuesday, Thursday to. Rates Jumbo Center Gaysauna: Full price 13.- EUR plus 2,50 € Minimum consumption. Wednesdays Geiztag: 11,50 € 2,50 plus € Minimum consumption.
Massagen - Mack, Münsterstraße 15, 44145 Dortmund
Trained massage therapist and offer full body massages. More information by phone.
GAY CRUISING, TOILETS, NUDISM & GLORY HOLES
A2 parking lot behind Dortmund-Mengede, Dortmund
Parking A2 direction Hannover after the exit Dortmund-Mengede Waltrop.
Club downunder Dortmund, Weißenburgerstraße 8, 44135 Dortmund
Gay Cruising Club in the city of Dortmund. Opening times: Monday to Saturday from 19:00 clock to open end. Sunday from 15:00 clock to end open. Dark Rooms, Glory Holes, movies, cabins, sling bar. Various themed parties. Dates on the homepage.
At the entrance to the Fachhochschule Dortmund - at the phone booth mostly evening from 21 clock - but even earlier - in particular students. Identification often newspaper or magazine.
Hengsteysee, Hengsteystraße, Dortmund
Here many gays do sports (swimming, inline skating, jogging) and other things.
P & R parking Eichlinghofen, Dortmund
P & R car park opposite exit A45, Dortmund Eichlinghofen Universirätsstrasse, here is especially on the weekend (Sat & Sun) announced in the evenings cruising.
Parking Parking A40 Somborn, Dortmund
Dortmund between Luetgendortmund and Kley.
ParkingA45 - Hohensyburg, A 45, 44227 Dortmund
A 45 motorway parking Dortmund-Hohensyburg both sides.
Parking A45 Dortmund Westerfilde both sides, 44357 Dortmund
Parking near Dortmund Westerfilde both directions.
Rosenterrassen, Strobelallee, Dortmund
Park between Westphalia Hall and Stadium. Ideal to meet, hedges and walls provide protection. A lot of athletes / joggers go. Cruising the evening best.
Solebad Wischlingen, Höfkerstraße 12, 44149 Dortmund
Opening times: Daily 08-22 clock, Fri + Sat until 24 clock. Large Frizeit- and brine bath with sauna facilities. Mon + Wed men's sauna. Sat from 20 clock nude bathing. Discreet Cruising.
Outdoor swimming pool Parking at the Brackelerstraße.
Toilet in the Hansaplatz underground car park, Hansaplatz, 44137 Dortmund
Cruisy.
Uni Emil-Figge-Straße 50, Dortmund
Toilet with two cabins on the first floor, between buildings D and E.
West Park entrance Möllerstraße, Möllerstraße 43, 44137 Dortmund
Mainly in the evening and at night, quite busy.
Sexual Services for Women
A comparatively small number of male prostitutes in Germany offer sexual services to females, usually in the form of escort services, meeting in hotels. Usual cost for evening with a male escort is 100-600€. Some of the male escorts also offer weekly rates such as 2000-6000€. Most male escorts in Germany come from Southern European countries, but there are some real Germans too.
In Germany, somewhere there are around 20 escort agencies cater to women. You can see the pictures of the men online: age, height, physique. Some of the men also list preferences: oral, anal, group sex. Some men set limits and some do not. Most female customers are from early 30s through mid-50s, and are normal women. Most female customers like the feeling of being loved and not just sex like most male johns.
BDSM
Germany has some of the most exceptional fetish practices that are often only found on Japan.
Bedo Studio, Gernotstraße 8, 44319 Dortmund
Party Location
BlackSurprise Showroom, Wittbräuckerstr. 360-370, 44267 Dortmund
Shop
Das Sadasia, Oberste-Wilms-Str. 33, 44309 Dortmund
Club, Party Location
Deep Metal Piercing & Bodymodifications, Weißenburgerstrasse 49, 44135 Dortmund
Shop
Deep-impact-Nrw, Wittbräuckerstr 360 ( 1.OG), 44267 Dortmund
Shop
Die Zwischenwelt, Gernotstrasse 8, 44319 Dortmund
Zimmer / Appartement
Drehscheibe Dortmund, Hannöverschestr 18, 44143 Dortmund
Club, Cafe, Party Location, Zimmer / Appartement, Gastronomie, Kino, Business (sonstiges)
Nele and friends, Rheinische Str. 44137 Dortmund
Zimmer / Appartement
Studio "Bizarres Paradies, Hannöversche Strasse, 44143 Dortmund
Club, Zimmer / Appartement, Business. 70€ 1 hour, 120€ 2 hours.
Sex Shops and Adult Stores
If you don't feel like visiting or cannot find any local sex shops in Dortmund, you can easily order adult products from Online Sex Shop.
Linienstraße has some sex kinos and sex shops in the area. Usually charge is 8-10€ entry, and there is sometimes women working inside and they charge 30-40€ for sex, 20-30€ for blowjob and you could get handjob as low as 15€
Studio X Kino Center, Münsterstraße 12, 44145 Dortmund (In the area north of the main train station)
This is a large complex of sex shops and porn movies in which the desires of the predominantly male homosexual and heterosexual visitors are satisfied.+ 2 cinemas, 18 video booths + sex + maze + chatroom. Open: Monday-Saturday 10: 00 - 22:00, Saturday & Sunday: 13: 00 - 22:00.
Beate Uhse Deutschland GmbH, Westenhellweg 51, 44137 Dortmund-Mitte
ORION Erotik Fachgeschäfte GmbH & Co KG, Bornstr. 250, 44145 Dortmund-Mitte
ORION Erotik Fachgeschäfte GmbH & Co KG, Rheinische Str. 85, 44137 Dortmund-Mitte
Escort Services & Agencies
Finding an escort when you're travelling can be a bit tricky. An ideal alternative to escorts is a girl who is looking for a mutually beneficial relationship. There are thousands of horny girls willing to do anything for a generous guy. Click Here to hookup with a beautiful young woman now.

There are many beautiful escorts to choose from in Dortmund. If you are not attracted to the brothels or Red-light districts, you can always place a call to individual escort or escort agency which will assign a girl to you for 100-250€ an hour. You can fuck escorts at your place or in their place as most escorts work from the private flats or hotels. Escort agencies usually provide a room also if you need a one. Most Dortmund escorts and escort agencies have their advertisements placed on internet and some escorts advertise on newspapers also.
Sleeping
Some hotels allow you to bring guests to your room. More convenient way is to rent an apartment if you're planning to invite girls to your place.
Stay Safe
Dortmund is quite safe city so you should not have any problems. Just be careful and use condom when fucking prostitutes so you will avoid STD´s.
See Also