Saarbrücken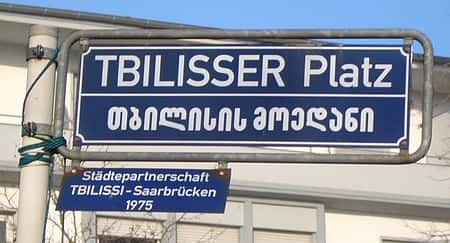 Saarbrücken Sex Guide advises where to find sex, working girls, prostitution, street hookers, brothels, red-light districts, sex shops, prostitutes, erotic massage parlors, strip clubs and escorts in Saarbrücken, Germany.
Saarbrücken (German pronunciation: [zaːɐ̯ˈbʁʏkən]) is the capital of the state of Saarland in Germany. Saarbrücken is Saarland's administrative, commercial and cultural centre. The city is situated next to the French border at the heart of a metropolitan area where most of the people of Saarland live.
Sex and Prostitution in Saarbrücken
Saarbrücken, a mere hop over the German border from the French cities of Strasbourg, Nancy and Metz, are already full with French male sex tourists at weekends and the new fine seems destined to boost trade even further.
Not everyone are happy about the growth of the prostitution in Germany's smallest state.
Red Light Districts
The "Paradise" is the largest brothel in Saarbrücken. There are 123 identified red light establishments there are in the city, but not one actual redlight area.
Prostitutes and Sex Workers
The city of Saarbrucken has 170,000 residents and a population of over 1,000 call girls. The numbers grew after 2007 when Bulgaria and Romania joined EU. Since then there has been a steady influx of girls plying the sex trade, often to escape poverty at home.
Last counted 1,200 to 1,500 prostitutes in Saarland, most of them in Saarbrücken. But that was only the "bright field," said police spokesman. Some young women are on street prostitution, nobody knows how many street sex workers there are in Saarbrucken. The citizens complaints to the city government about more and more young, barely dressed street prostitute who waved to motorists passing by.
Street Hookers
Regular street prostitution (Straßenprostitution) in Germany is often very well organized and sometimes controlled by pimps. Most German cities however established "Sperrbezirke" (off-limits zones) and charge the street prostitutes an amusement tax, that in the city of Bonn for instance is paid by the streethookers at parking meters, 6€ for a period of about 8 hours at nightime. The same fee is collected from sex workers in apartments and brothels, sometimes by municipal tax collectors in person. Some street whores have a nearby caravan, others use the customer's car, still others use hotel rooms. With recent economic problems, in some bigger cities "wild" street prostitution has started to appear: areas where prostitutes work temporarily out of short-term financial need. A "Sex drive-in", or "Verrichtungsbox", is a facility of structures to enclose cars to provide a safer place for sex workers using cars.
See Also: Tippelzone & Sex drive-in
Where to find Street Prostitutes in Saarbrücken
There are street whores in Saarbrücken, but locals are not happy about the situation and there have been many complaints to the city council. Most street prostitutes dress very sexy and they stand on the roads and wave to the passing cars. These type of whores are specially popular with truck drivers.
It is estimated there are around 200 streetwalkers mostly from Eastern Europe and they mostly operate for the customers from France. Some of the street prostitutes are addicted to drugs and offer sex services as cheap as 20 euros.
Live Sex Cams
Can I watch Live Sex Cams in Saarbrücken? - Yes, you can! Basically you can watch our online live sex shows for free anywhere in the world if you're connected to internet. Join to get 10 free private teasers and 9.99 credits for free! You can choose any girl from our trusted Live Sex Cams!
Live Sex Cams are booming at the moment. Webcam models can be found from all over the world and you can find girls, guys, trannies, couples and groups of different ages performing to you. Watching live sex shows is usually free, but if you buy some credits, you will have much better chances to see adult action as desired! It's possible also to hire a webcam model to a private chat room where you can ask the person to fulfill your fantasies.
Where to Get Sex Now
It is easy to get sex online in Saarbrücken. You just need to find the best available girls. See Girls Online Here!
Adult Locations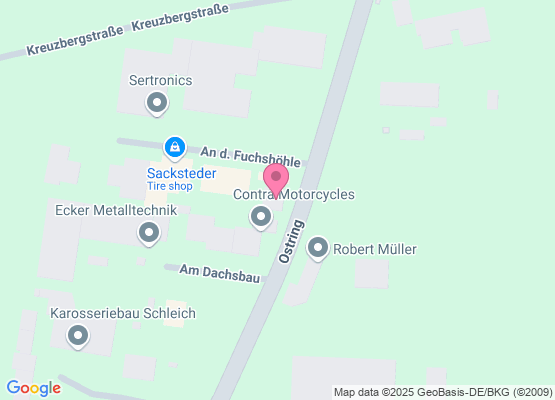 Escort Services and Agencies
Unfortunately we don't list in this category!
Finding an escort when you're travelling can be a bit tricky. An ideal alternative to escorts is a girl who is looking for a mutually beneficial relationship. There are thousands of horny girls willing to do anything for a generous guy. Click Here to hookup with a beautiful young woman now.
There are many beautiful escorts to choose from in Saarbrücken. If you are not attracted to the street whores, brothels or Red-light districts, you can always place a call to individual escort or escort agency which will assign a girl to you for 150-300€ an hour. You can fuck escorts at your place or in their place as most escorts work from the private flats or hotels. Escort agencies usually provide a room also if you need a one. Most Saarbrucken escorts and escort agencies have their advertisements placed on internet and some advertise on newspapers also.
Erotic Massage Parlors
Unfortunately we don't list in this category!
Average cost for Erotic massage is 70-150€ for one hour massage including hand job. At some premises you will pay in advance for a massage and Happy Ending, while in others you pay first for the massage and then negotiate the Happy Ending in the end of the massage. Some of the body rub salons also provide blow-job, sex, whipping, golden showers or role-play massages. Just relax while being pampered, enjoy the moment which will guide you to a dream world where you always wanted to be! Most workers at the Germanys massage salons come from Asia and Eastern Europe.
Patricias World UG , Dieselstraße 13
Club la belle, Luisenthaler Str. 214, tel.: +49 681 776420
Brothels and Sex Clubs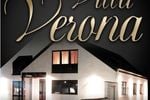 Top adresse à Saarlouis!3-4 filles!Relaxant et discret!Parking Discret
Ostring 62 Saarlouis
Germany has always had brothels and red light districts. About 30 years ago in a town called Lichtenberg outside of Bonn a man started the first FKK Club. The term FKK means "Frei Korper Kultur" Free Body Culture which translates best to "nudist". The difference between a normal brothel and an FKK Club was the presentation and system. The owner and inventor named "Bernd" got tired of the brothel system where price was negotiated, dark lighting, pressure sales and the workers bodies were hidden by clothing. Starting out in his basement he opened the first FKK Club with his own system. Women were totally nude, the club had normal lighting, prices and services were set Above all service was based on quality and customer satisfaction. Bernd's main customer base were local business men. The club is located in a small village in his basement. He charged an entry fee which included all you could drink beer, alcohol and snacks. Women were paid a flat fee for a session which averages about 30 minutes. The concept caught on and soon the club took over the entire home.
As the years went by numerous other clubs opened and used similar terms such as Sauna Club or FKK Club. The main difference is all the clubs offered a sauna but FKK Clubs meant the women were totally nude.
Years ago the clubs were not tourist friendly and one had to speak some German to enter. Today some clubs still limit visitors and forbid entry to some guests. Tour providers have opened many doors to tourists and convinced clubs that foreign visitors were another form of income. Guests are picked up from major airports, transported to the clubs and then to a hotel in the evening. Tours were provided in the English language as well as Japanese. Tour packages came in 6 or 8 day tours and visited 10-12 clubs during the duration. A guide is provided to the guests who explains rules, culture and history of the clubs in their own.
In spa town of Aachen, men may go window-shopping for sex; they can have unlimited sex with as many girls they liked for 99€ at a "flat-rate" brothel in Berlin; or they can visit Pascha, an eight-story "mega-bordello" in Cologne.
Prostitutes in Germany all work freelance — instead of being paid a salary, they rent rooms from brothel owners who sometimes still do not question their health or see proof of insurance. The city of Stuttgart is home to high-class brothel Paradise, where girls were required to be completely naked at all times while men walked around in bath robes.
FKK Saunaclubs are very popular in Germany (and also in Austria and Switzerland). The guests pay entry fee (50-150€) and got several services for their money. The most commons services are: solarium, sauna cabin, bar, infrared cabin, showers. The most of Saunaclubs offer erotic or sexual services as well, from porn movies to private sex with girls.
Brothels, FKK & Sauna Clubs in Saarbrücken
Eros Centre, Kaiserstraße 50, 66 111 Saarbrücken (Tel: 06 81 96 77 88 70)
Open: Sunday-Thurdsday: 11:00am 03:00am, Friday-Saturday: 13:00am-06:00am. Price of sex is 50€.
Mon Cheri, Bleichstrasse 1a 61111 Saarbrücken
Club / Studio Gleis 6 , Kaiserstrasse 48 66111 Saarbrücken
Club / Studio Rosa Haus, Camphauser Strasse 27 66113 Saarbrücken
Club / Studio Thai Studio, Fischbachstrasse 63 66113 Saarbrücken
Club / Studio Poppstall, Bergstrasse 16 66115 Saarbrücken
Club / Studio Rotkäppchen, Breite Strasse 30 66115 Saarbrücken
Club / Studio Geizstall, Hochstrasse 123 66115 Saarbrücken
Club / Studio Villa Paris, Ludwigstrasse 3 66115 Saarbrücken
Club / Studio Club Venus, Ludwigstrasse 4 66115 Saarbrücken
Club / Studio Lovers Paradise, Luisenthalerstrasse 210 66115 Saarbrücken
Club / Studio Extasis , Matzenberg 141a 66115 Saarbrücken
Working Girl Doris, Neuhauser Strasse 10 66115 Saarbrücken
Club / Studio Haus Rebecca, Kamekestrasse 10 66117 Saarbrücken
Club / Studio Casa Paula, Untertürkheimer Strasse 37 66117 Saarbrücken
Club / Studio Club 22, Barbarastrasse 22 66119 Saarbrücken
Club / Studio Alexandra & Team, Saargemünder Strasse 34 66119 Saarbrücken
Club / Studio Villa Katherina, Akazienweg 4 66121 Saarbrücken
Club / Studio Sexy Babes , Mainzer Strasse 77 66121 Saarbrücken
Club / Studio Imperial, Mainzer Strasse 165 66121 Saarbrücken
Club / Studio Ibiza, Theodor-Heuss-Strasse 17 66130 Saarbrücken
Club / Studio FKK Club 214, Luisenthaler Strasse 214 66155 Saarbrücken
Strip Clubs and Striptease
Basic American style gentlemen´s clubs where you can only drink beer, get a lap-dance and nothing else, are not so common in Germany. In Germany most strip joints are hardcore. At some strip clubs you can also have sex with the dancers in a private room provided at the strip joint, or sometimes even take a stripper with you to your hotel room and fuck her there. It is always more expensive to have sex at the nude bar, than what it is in a Laufhaus Brothels. So if you just want to have sex in Germany, it is not recommended to go to the Strip club. Most girls who work as a strippers in Germany come from Eastern Europe and South America. Entrance fee to the nude bar is usually not much, drinks are usually affordable too, but if you order drinks or champagne to the strippers, you can get a huge bill!
Club Venus, Ludwigstraße 4
The Gentlemen's Club Saarbrücken GmbH, Mainzer Str. 36
Karaoke and KTVs
There aren't any KTVs in Saarbrücken.
Swinger Clubs and BDSM
ALT.com is the best place for local singles, swingers, and couples in the BDSM community to connect with those interested in submissive sex, power exchange, locating persons for new slave roles, erotic BDSM, bondage & fetish sex, as well as live sex dates. Find thousands of play partners for whatever your fetish may be; bondage, foot, cockold, spankings, role-play, electric or water play, sadism and masochism. So whether you have the desire to explore your unrealized fetish fantasies, or you are extremely experienced and would love to train someone new, ALT.com is a community designed for people with like-minded interests to find and connect with each other.
Partytreffs and Pauschalclubs are a variation on partner-swapping swing clubs with (sometimes, but not always) paid prostitutes in attendance, as well as 'amateur' girls and couples. Single men pay a flat-rate entrance charge of about 50 to 150 euros, which includes food, drink and unlimited sex sessions, with the added twist that these are performed in the open in full view of all the guests. Ladies normally pay a lower entrance fee than men or no entrance fee at all.
Sex Shops and Adult Stores
If you don't feel like visiting or cannot find any local sex shops in Saarbrücken, you can easily order adult products from Online Sex Shop.
If you don't feel like visiting or cannot find any local sex shops in Saarbrücken, you can easily order adult products from Online Sex Shop. Most Adult Shops (also called: Sex Shop, Erotic Shop, Adult Shop) in Germany have wide selection of dildos, butt plugs, fleshlights, sex films, condoms and other sex related items. Some of the adult stores also have a Adult Cinema (called: Sex Kino in Germany) or Adult Cruising Arcade attached to the sex shop. Most of these premises are used by straight, bi sexual and gay men, but occasionally there can be women on these places. Adult Arcades often have cinemas showing porn movies, private booths, gloryholes, darkrooms, sex slings and other kinky things. There are not many sex shops in Rostock. Most supermarkets and pharmacies carry condoms and lubricants.
Where to find Adult Shops and Sex Cinemas in Saarbrücken
City-Erotic Gaykino, Lampertstraße 1, 66111 Saarbrücken
Erotic Lifestyle Shop 4 cinemas (including 2 with projection) 6 maxi-cabs contact area for cruising with darkroom video show booths with over 3000 programs Smoking and Non smoking area is available. Opening times: Mon-Thu 10.00-23.00 clock Fri + Sat 10.00-01.00 clock, Sundays 14.00-23.00.
CM Erotik Gaykino, Tierer Straße 54, 6611 Saarbrücken
Gaykino with sex shop. 10 programs. Gay, Bizarre, SM, hetero and TV, comfortable seats, cabin with a hole in the door and very clean.
Crazy Video Show, Ufergasse 2, 66111 Saarbrücken
Modern cinema cabins. Cruising Area Restroom 10 days Card Programs We also carry all took liable Video Manufacturer Gaybereich! Opening times are: Monday-Thursday 9-24 clock Friday - Saturday 9 Sunday 01 clock - holiday 11- 24 clock.
Sexshop & Kino, Triererstraße 54, 66116 Saarbrücken
New Cinema (10 channels) with sex shop. Gay, Bizarre, SM, hetero and TV, comfortable seats, cabin with a hole in the door and very clean.
Video Dream World, Bahnhofstraße 107, 66111 Saarbrücken
Experience cinema at 280 square meters on the 1st floor, 3 Kino's, 2 lounges, Riesenkontaktbar, 5 cabins in the cinema, adventure areas, ventilation and air conditioning, Internet, super modern and clean on the ground floor have a shop, 14 cabins, video rentals. Opening times are Mon-Thu 09:00 -. 24:00, Fri and Sat 9:00 to 01:00, Sun 11:00 to 24:00.
Love Hotels and Short Time Hotels
Nightclubs and Bars
KUFA Saarbrücken, Dudweiler Landstraße 7, tel.: +49 6821 2075277
Blue Nite Club, Am Steg 3, tel.: +49 681 9104802
Havana Saarbrücken, 5 - 7, Futterstraße, tel.: +49 681 87617272
Gay and Lesbian
Gay modeling in internet is getting more popular all the time and it's a big market alongside with gay porn. You can watch gay live sex also in Saarbrücken as long as you are connected to internet. Check it out: Gay Live Sex Video Chat
Gay modeling in internet is getting more popular all the time and it's a big market alongside with gay porn. You can watch gay live sex also in Saarbrücken as long as you are connected to internet. Check it out: Gay Live Sex Video Chat

GAY FRIENDLY PUBS, BARS, CAFES AND CLUBS
Old ale house, Rotenbergstraße 10 , 66111 Saarbrücken
Around Old Fire Station / Landwehrplatz, mixed crowd
Big Ben, Försterstraße 17 , 66111 Saarbrücken
Small very personal club with friendly owners. The club also offers Darkroom opportunities for withdrawal. Opening times: 18:30 until late
Café at the castle, Schlossplatz 15, 66119 Saarbrücken
Gay / Lesbian welcome.
History Bistro Richard Paul, Obertorstraße 10, 66111 Saarbrücken
Madame, Mainzer Straße 4, 66111 Saarbrücken
Night cafe, gay & lesbian
Martin's Bistro, Kohlwaagstraße 1, 66111 Saarbrücken
Small cozy bistro cafe night in a central location (near the train station and pedestrian). Straight and gay crowd. Opening times: Mon to Sun 10.00 to 02.00 clock.
Positive Café, Nauwieserstraße 19, 66111 Saarbrücken
Wed from 18h, Saturday from 19h, Sun from 17h
GAY SAUNAS AND BATHHOUSES
Open: Sun-Thu 12-24, Fri -4, Sat -6h; prices: EUR 13.- to EUR 15.- / students under 30 years: EUR 10.- / Wed (couples): EUR 22.-; number of lockers: 70/10
Silom Sauna, Mainzer Str. 193
Mo, Tu, We, Th, Fr, Sa, Su: 02:00 p.m. - 11:00 p.m.
Qilin Sauna, Lampertstr. 1
Mo, We: 02:00 p.m. - 11:00 p.m.; Tu, Th, Sa, Su: closed; Fr: 02:00 p.m. - 01:00 a.m
GAY CRUISING AREAS
Behind the Cinestar, as darkness falls, with a little luck during the day.
Calypso sauna, Deutschmühlental 7, 66117 Saarbrücken
The Calypso sauna is always something. Fumbling in the jacuzzi, outdoor pool, relaxation room, steam.
Geisterbrücke, Saarbrucken
Saarbr. / St.Arnual over the spirits bridge and turn left. Meeting place for sun worshipers nudists. Is tolerated by the city as long as you (n) is limited to the designated area. The rest is rightly under CONSERVATION. Fail usually at the beginning of the warm season into October. Guys, keep the area clean (Tempo tissues and solid waste along). Otherwise great site !!!
Mettlacher Straße Burbach, Saarbrücken
Along the Saar in the bushes towards evening and from dusk till dawn.
Behind the old Renania gebauede is parking there it goes to the harbor. With nightfall darkness there is something going on.
Parking Riegelsberg, Saarbrücken
Parking next to the A1 just before leaving Riegelsberg - beautiful forest trails, cruising around the clock.
Prinzenweiher, Saarbrücken
Most gay cruising from nightfall until the early morning hours.
Other Adult Services
BDSM
The basic form of BDSM (Bondage & Discipline/ Dominance & Submission/ Sado-Masochism) is all about the erotic and sexual acts and mind-sets of dominating and relinquishing control.
In the past few years BDSM has got a pretty bad reputation, but the basic principles can be extremely liberating and in the long run if you engage with it, turn you on in a way that you would never even have thought about. The fact that the standard media representation of BDSM is of something seedy and weird and sometimes make it feel like a taboo.
"But if girl take the reins it can actually increase their sexual confidence and sense of agency, while giving men a break from having to be 'on top', psychologically as well as literally which is the standard dynamic for most lovers. The trick is to have an open mind to sexuality, obviously anything which causes harm to your loved one or yourself is not good, but we're all humans and exploring the parts that make us a little different is what can make a hugely beneficial relationship.
Germany has some of the most exceptional fetish practices that are often only found on Japan.
Eromed Saarbrücken, Trierer Straße 58-62, 66111 Saarbrücken
Store (Clothing & SM-furniture)
Fotolokation_SB, Bergstrasse 47, 66115 Saarbrücken
Party location, Room / apartment , Business.
Freiraum Saarbrücken, 66117 Saarbrücken (address will be announced at booking) ( +49 173-3086711)
Nursery and bedroom with double bed and sofa, bondage frame to the ceiling with electric winch on the ceiling, slaves Bock, Totem Pole, sling and shackle Klotz, stereo with CD player. Living room with bondage bed, coffee table with built pillory, fetlock Sofa, St. Andrew's Cross, TV with DVD player corridor with jail cell, div. Retail furniture such as Bock, Cage, separate smoking room, bathroom with 2 person shower, kitchen and toilet.
On weekdays (Mon-Thu) not before and holidays: (115, - € for 1 day / night 220, - € for 2 days / nights 315, - € for 3 days / nights 400, - € for 4 days / nights)
Weekend (Fri-Sun), as well as before and holidays: (130, - € for 1 day / night 250, - € for 2 days / nights 360, - € for 3 days / nights 460, - € for 4 days / nights)
Dating
Dating in Saarbrücken can be a bit tricky due to cultural differences, so your best bet is to sign up for a dating site before your trip so you can meet a few locals ahead of time. AdultFriendFinder.com lets you meet local members in Saarbrücken and get to know them on a personal basis before you arrive. Take advantage of site features like live chat and member to member webcams so you can begin flirting before arranging a face-to-face meeting. Since your time in Saarbrücken may be limited, get to know each other's desires beforehand, so that when you meet you can start having some real fun.
How to find Sugar Babies and Sugar Daddies
If you are looking for an alternative to escorts in Saarbrücken with a girl who doesn't charge by the hour, sugar dating is the ideal solution. There are thousands of beautiful young women who are willing to do anything for a man who will help them pay their bills.
Often referred to as the "Tinder for Older Guys", Sugar Dating matches hot young women who are interested in pampering older gentlemen. You don't have to be a millionaire to meet a sugar baby. Click Here if you are a respectful gentleman who knows how to treat a woman.
Transsexuals and Shemales
Finding someone for transsexual dating when you're on the road can be a bit tricky, so your best bet is to sign up for a dating site before you go so you can find locals ahead of time. TSdates.com is a dating site designed to help you find exactly what you are looking for in your hookup in Saarbrücken. Take advantage of site features like live chat and member to member webcams so you can begin flirting before arranging a face-to-face meeting. With over 40 million members, and thousands of transsexual members around the world, TSdates.com is the world's largest site of sex-minded friends for discreet encounters and will help you find your next transsexual play partner.
Where can I find shemales in Saarbrücken? You can watch transsexual live sex shows in Saarbrücken as long as you are connected to internet. Check Now: Tranny Live Sex Video Chat

Many transexual who work as a prostitutes in Germany come from Southern European South American countries. Cheapest transgirls in Germany usually work at the Laufhaus Brothels and sex with them cost an average of 50€ per 20-30 minutes. Then there are trannies who work at the private flats. Average cost for sex is usually 80-150€ for half hour or 120-200€ for one hour. At Pascha in Cologne and Crazy Sexy in Frankfurts redlight district there are whole floors reserved only for trans prostitutes.
Sexual Services for Women
A comparatively small number of male prostitutes in Germany offer sexual services to females, usually in the form of escort services, meeting in hotels. Usual cost for evening with a male escort is 100-600€. Some of the male escorts also offer weekly rates such as 2000-6000€. Most male escorts in Germany come from Southern European countries, but there are some real Germans too.
In Germany, somewhere there are around 20 escort agencies cater to women. You can see the pictures of the men online: age, height, physique. Some of the men also list preferences: oral, anal, group sex. Some men set limits and some do not. Most female customers are from early 30s through mid-50s, and are normal women. Most female customers like the feeling of being loved and not just sex like most male johns.
Sleeping and Girl Friendly Hotels
There are hotels for every taste in Saarbrücken. There are good hotels also near the Saarbrücken Brothels, so you do not have to go far to get sex.
Stay Safe
Germany is a very safe country. Crimes rates are lower and the rule of law is strictly enforced.
Violent crimes (homicide, robberies, rape, assault) are very rare compared to most African and American countries. For instance, 2010 homicide rates were, with 0.86 cases per 100,000 inhabitants, significantly lower than in the UK (1.17), Australia (1.20), France (1.31), Canada (1.81) and the US (5.0) - and they continue to decline. Pickpockets may sometimes be an issue in large cities or at events with large crowds. Begging is not uncommon in some larger cities, but not to a greater extent than in most other major cities and you will rarely experience aggressive beggars.
If you stay in Berlin or Hamburg (Schanzenviertel) around the first of May, Tag der Arbeit, expect demonstrations that frequently evolve into clashes between the police and a minority of the demonstrators.
Take the usual precautions (such as not walking in parks alone in the early hours, not leaving your camera unattended or bicycle unlocked, and not flashing around a big fat wallet) and you will most likely not encounter any crime at all while staying in Germany.
Prostitution (including brothels and pimping) is a legal business in Germany and is a common sight (especially in cities like Berlin and Hamburg). Soliciting a prostitute under the age of 18 is illegal.
Emergencies
The nationwide emergency number for the police, fire and rescue services is 112 (same in all EEA countries and with English-speaking operators). The police have an additional number, 110, which is unlikely to be staffed with English-speaking operators and not recommended for tourists. These numbers can be dialled toll-free from any phone, including phone booths and mobile phones (SIM-card required). If you are reporting an emergency, the usual guidelines apply: stay calm and state your exact location, the type of emergency and the number of persons involved. Do not hang up until the operator has received all required information and ends the call.
There are orange emergency telephones interspersed along the main motorways. You can find the closest SOS-phone by following arrows on the reflectively marked posts at the side of the road.
Ambulances (Rettungswagen) can be summoned via the national toll-free emergency number 112 and will help you regardless of insurance issues. All hospitals (Krankenhäuser) except for the smallest private ones have 24-hour emergency rooms able to cope with all kinds of medical problems.
Racism
The overwhelming majority of foreign visitors will never deal with issues of open racial discrimination or racism in Germany. Large cities in Germany are very cosmopolitan and multi-ethnic with large communities of people from all continents and religions. German government officials and at least quite a few organizations exercise a very strict no-tolerance policy against any people known to have a Nazi / Nationalist ideology. Many Germans still feel at least quite aware if not even ashamed of the historical burden of the Nazi era and are usually open-minded and tolerant in contacts with foreigners. Non-white visitors may get an occasional wary look (particularly in Eastern Germany), but not to a greater extent than in other countries with a predominantly white population. Racial profiling by the Federal Police ("Bundespolizei") however is a known issue that has been addressed publicly and repeatedly challenged in court. Foreign looking people are more likely to be stopped and asked for their papers than others. Federal Police is usually present at some train stations and patrolling in some trains.
The situation may be different in economically weak and/or rural parts of Germany (particularly in the east, including the outskirts of East Berlin). There are sometimes incidents of violence against Non-whites in these regions. Most of these happen at night when groups of drunken "Neo-Nazis" look for trouble (and solitary victims) downtown or near public transport stations. The anger of these groups is directed against anything which is different. Hence, it might not only affect foreign visitors, but also homeless persons, West Germans and people with alternative looks such as Punks, Goths, etc.
Public displays of overt anti-Semitism are forbidden by law. The Hitler salute and the swastika are banned, as well as the public denial of the Holocaust.
Police
German Police officers (Polizei) are trained to be always helpful, professional and trustworthy, but tend to be rather strict in enforcing the law, which means that one should not expect that exceptions are made for tourists. When dealing with police you should remain calm, courteous and avoid getting into confrontations since you may be fined for insulting police officers. Most police officers should speak/understand at least basic English or at least have colleagues who do so. The younger they are, the better the chance to catch one who speaks good English. The level of English varies but all have a pretty good understanding. Otherwise some do speak French, Spanish or their parents' languages like Turkish, Polish, Russian and so on.
Police uniforms and cars are green or blue. Green used to be the standard, but most states and the federal police have transitioned to blue uniforms and cars to comply with the EU standard.
Police officers are employed by the states except in airports, train stations, border crossings, etc, which are controlled by the federal police (Bundespolizei). In mid-sized towns and big cities, local police (called Stadtpolizei, kommunale Polizeibehörde or Ordnungsamt) have some limited law enforcement rights and are, in general, responsible for traffic issues.
If you get arrested, you have the right to have an attorney. Foreign nationals also have the right to contact their respective embassy for assistance. You are never obliged to make a statement that would incriminate yourself and you have the right to remain silent. Wait until your lawyer arrives and talk to your lawyer first. If you do not have a lawyer, call your embassy (or someone else who can hire one for you) else the local justice official will appoint a lawyer for you.
If you are a victim of crime (for example robbery, assault or theft in public) and wave down an oncoming patrol car or officer, it is not uncommon that the officers will (sometimes rather abruptly: "Einsteigen") command you to enter the back seat of the police vehicle. This is an action to start an instant manhunt to identify and arrest the suspect. In this case remember that you are not under arrest but there to help the officers enforce the law and, hpefully, recover your property.
German Police do have ranks but are not that keen about them. Don't count the stars on the officer's shoulders to choose the officer you will address. Such behaviour is seen as impolite and a disrespect to lower rank officers. Talk to any officer and they will answer your questions or redirect you (if needed) to the officer in charge.
Drugs
Low strength alcohol like beer and wine may be bought if you're 16 years and older. However, spirits and drinks mixed with those (including the popular 'Alcopops') are available only at 18. It's not technically illegal for younger people to drink, but it is illegal to allow them to drink on premises. If the police notices under age drinking, they may pick the person up, confiscate the drinks and send the person home in the presence of an officer. In many public transport systems, such as the subways and buses in Hamburg or Nuremberg and increasingly many other cities, as well as on private local train operators such as Metronom in Lower Saxony, the consumption of alcohol is prohibited. (Therefore you will see lots of beer and brandy bottles on interchanging station like Uelzen)
Smoking is allowed starting at age 18. Vending machines for cigarettes require a valid "proof of age", which in practice means that you need a German bank card or a (European) driving license to use them.
The situation on marijuana can be confusing. The Constitutional Court ruled that possession for "personal use", though still illegal, should not be prosecuted. Germany is a federal state therefore the interpretation of this ruling is up to the state authorities. In fact charges are sometimes pressed even for tiny amounts, which will cause you a lot of trouble regardless of the outcome. As a general rule the northern states tend to be more liberal while in the south (especially Bavaria), even negligible amounts are considered illegal. The customs officials are also aware of the fact that you can legally buy marijuana in the Netherlands and therefore set up regular border controls (also inside trains) as import is strictly prohibited.
Even if you get off the charges, the authorities may cause different problems, like revoking your driving licence and if you have more than a few grams, you will be prosecuted in any case. Also, the drugs will be confiscated in all cases.
All other recreational drugs (like ecstasy) are illegal and possession will lead to prosecution and at least a police record.
Weapons
Some types of knives are illegal in Germany: this concerns mostly some types of spring knives, "butterfly" knives, knuckle knives and the like. These knives are illegal and owning them is an offence. Knives that are intended as weapons are restricted to persons over 18.
It is illegal to carry any type of "dangerous knife" on your person in public unless you have a valid reason to do so. For example, if you are out fishing you are still entitled to carry a fishing knife. "Dangerous" knives are generally those with a blade length exceeding 12cm and "one-handed" folding knives.
Carrying any knife (except a Swiss Army knife in some cases) without any professional reasons (carpenter, etc) is seen as very rude and unacceptable in Germany. Germans consider any non-professionally used knives as signs of aggression and do not accept this behaviour. Flashing a knife (even folded) may cause bystanders to call the police, who will be very serious in handling the upcoming situation.
Firearms are strictly controlled. It is practically impossible to legally carry a gun in public unless you are a law enforcement officer. "Fake" firearms may not be carried in public if they resemble real guns. Carbon dioxide and air guns are relatively easy to acquire. If the police find any kind of weapon or firearm on you, you will appear highly suspicious.
Fireworks
Avoid bringing any fireworks into Germany, especially from outside the EU. Even bringing those can be an offence. Fireworks are traditionally used on New Year's Eve. Most "proper" fireworks (marked as "Klasse II") will be available at only the end of the year; they may be used by persons only over 18 on 31 December and 1 January. Really small items (marked as "Klasse I") may be used around the year by anyone.
Fishing
Fishing laws differ a lot from state to state. Obtaining a fishing license for Germans and foreigners has become a highly bureaucratic process due to animal protection laws.
See Also