Gdańsk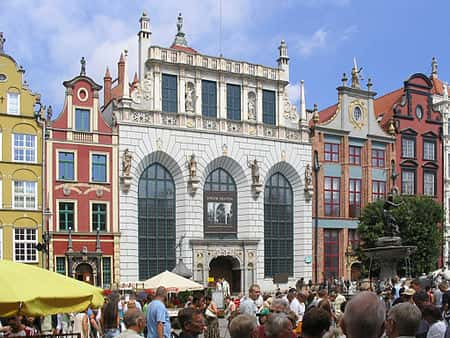 Gdansk Sex Guide, but also contains Sopot and Gdynia Sex Guides advises where to find sex, working girls, prostitution, street hookers, brothels, red-light districts, sex shops, prostitutes, erotic massage parlors, strip clubs and escorts in Gdańsk, Poland.
Gdańsk (German: Danzig) is a Polish city on the Baltic coast, the capital of the Pomeranian Voivodeship, Poland's principal seaport and the center of the country's fourth-largest metropolitan area. The city lies on the southern edge of Gdańsk Bay (of the Baltic Sea), in a conurbation with the city of Gdynia, spa town of Sopot, and suburban communities, which together form a metropolitan area called the Tricity (Trójmiasto), with a population near 1,400,000. Gdańsk itself has a population of 634,527 (June 2010), making it the largest city in the Pomerania region of Northern Poland.
Sex and Prostitution in Gdańsk
Prostitution (Prostytucja) in Poland is legal, but operating brothels or other forms of pimping or coercive prostitution and prostitution of minors are prohibited.
Prostitution is present in various forms in the Poland and a 2007 US State Department report stated that many women who worked as prostitutes were employed in massage parlors and escort services that functioned as brothels, although technically illegal. Prostitution is the only profession in Poland that is not taxed, but sex workers may be asked by authorities to prove that is what they do, since prostitution is not recognized as legitimate work, and therefore receive no social benefits.
This article is about Gdansk, Sopot and Gdynia.
Gdańsk Female Escorts
Check out WikiSexGuide Adult Classifieds!
Red Light Districts
There is no specified official Red-light districts in Gdańsk, like the window prostitution areas in Germany and Amsterdam.
See Also: List of red-light districts
Prostitutes and Sex Workers
Most of the prostitutes in Tricity (Trójmiasto) area which inludes Gdańsk, Gdynia and a spa town of Sopot, work at the private flats independently. The second most popular for of prostitution in Tricity is brothels, sex clubs and gentlemen´s clubs. Street prostitution in Gdansk only exist these days among very desperate sex workers like homeless and drug addicts.
The Facts
NGOs estimate there are over 18,000 prostitutes in Poland and 15 per cent of these are male.
A 2009 US Human Rights Report says the police estimate there are 3,300 sex workers in the Poland.
Street Hookers
Street prostitutes are slowly disappearing from the street of Poland. Ten or 15 years ago you saw street hookers everywhere after a dark. But these days most girls work from private apartments and search clients online. If you manage to bump in to a street whore and want to fuck one. Expect to pay around 100-150zl for suck and fuck. Some of them can be average looking but most are junkies.
Hookup and Pick Up Local Girls
Meeting local girls and getting laid for free is fun! Read more on how to pick up girls in Gdańsk: https://hookuptravels.com/wiki/Gdańsk
Live Sex Cams
Can I watch Live Sex Cams in Gdańsk? - Yes, you can! Basically you can watch our online live sex shows for free anywhere in the world if you're connected to internet. Join to get 10 free private teasers and 9.99 credits for free! You can choose any girl from our trusted Live Sex Cams!
Live Sex Cams are booming at the moment. Webcam models can be found from all over the world and you can find girls, guys, trannies, couples and groups of different ages performing to you. Watching live sex shows is usually free, but if you buy some credits, you will have much better chances to see adult action as desired! It's possible also to hire a webcam model to a private chat room where you can ask the person to fulfill your fantasies.
Where to Get Sex Now
It is easy to get sex online in Gdańsk. You just need to find the best available girls. See Girls Online Here!
Adult Locations
Many strip clubs and massage parlors can be found from Gdansk and Gdynia.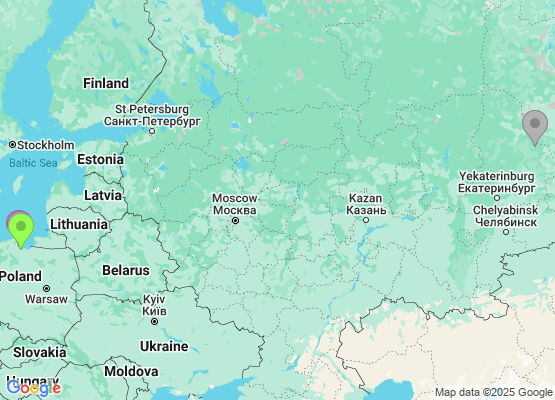 Escort Services and Agencies
Unfortunately we don't list in this category!
Finding an escort when you're travelling can be a bit tricky. An ideal solution for having an alternative for escorts is Ashley Madison. There are thousands of horny girls waiting for you. Find all the beautiful young women at AshleyMadison.com!
Poland has some good looking escorts and they have mostly very reasonable prices. In Poland prices start from 100zl per hour, but high-class escorts charge up to 300zl per hour. During the tourist season, the escort prices in Gdanks, Gdynia and Sopot will rise.
Erotic Massage Parlors
Unfortunately we don't list in this category!
Most erotic massage parlors in Gdansk have quite professional staff (2 to 4 masseuse girls). Massage girls in Gdansk are not the most beautiful ones, but will give a good massage. Price depends on what kind of massage you want and special type of massages always cost a little more. If the girl is topless during the massage, petting is sometimes allowed. Sex can be negotiated, but it is not always possible. Price for one hour sensual massage which includes a Hand Job is 200 to 300 Zl. Some of the massage salons offer different type of Happy Ending massages like Nuru Massage and Lingam Massage. More extreme things like Prostate Massage and SM Massage often cost around 300 to 400zl (75 to 100 Euro).
Erotic massage parlors in Gdansk:
PEEP SHOW - "FANTASY" - GDAŃSK - ZASPA, ul.Żwirki i Wigury 4 a pawilon 8, 518-983-325
Open11.00 - 21.00. All type of massage like domina massage, tantra massage, tutti frutti massage & Nuru massage. 1 hour costs 120 to 170zl. http://www.taniecerotycznygdansk.republika.pl/stronaglowna.htm
SALON MASAŻU "AMBROZJA" GDAŃSK - SUCHANINO ul.Cygańska Góra 797-199-458
Open 9.00 - 19.30. All type of massage like domina massage, tantra massage, tutti frutti massage & Nuru massage. 1 hour costs 120 to 170zl. http://www.taniecerotycznygdansk.republika.pl/stronaglowna.htm
PEEP SHOW-MASAŻ "EUPHORIA", GDAŃSK GŁÓWNY, ul. Rogaczewskiego 42- suterena, 797-199-453
Open 10.00 - 19.30. All type of massage like domina massage, tantra massage, tutti frutti massage & Nuru massage. 1 hour costs 120 to 170zl. http://www.taniecerotycznygdansk.republika.pl/stronaglowna.htm
Men Spa Zeus, Rolna 2, Gdańsk, Poland +48 518 502 525
Teneryfa - erotic massage, 80-360 Gdańsk, Bolesława Krzywoustego 24, 516-496-300
Open Monday to Saturday from 9 to 21 & Sunday 10 to 20. 1 hour massage costs only 130zl.
Brothels and Sex Clubs
Those who visited Poland in the nineties and around the turn of the century may have lingering memories of a seriously mucky country. With an estimated 1,500 brothels in operation just in Warsaw established a reputation as a destination for hairy-palmed perverts.
Brothels still exist but not in the huge numbers that they once did. They're simple enough to find, just look for the flyers pinned to car windscreens or clogging up the gutters. Don't expect English to be spoken, and don't reckon on being greeted by the sirens pictured on the aforementioned flyers. You can also ask taxi drivers to take you to a brothel. Price for 1 hour of sex starts from 150zl.
Strip Clubs and Striptease
A classier experience than most strip clubs, you'll need a cab from the centre of Gdańsk or Sopot.Open 21:00 - 04:00, Fri, Sat 20:00 - 04:00.
ul. Kaprów 19d
One of the oldest clubs in town featuring shows in a red-lit cellar space filled with half-dressed nymphs. The other half comes off in exchange for a 100 zloty note, the donation of which sees guests lured into a VIP room for one of the raciest dances of their lives. Unlike most strip bars of its ty ...
ul. Tkacka 27/28
An underground strip club which seems to be muscling its way to the top by having woman with pink umbrellas and leaflets bother men urging them to head downstairs to see an endless cycle of pretty young women take their tops off. That'll cost you an entry fee and everything else from drinks for you ...
ul. Lektykarska 3, Gdanks, Poland
In nightclub Rozi located on Slupska street 28 it is also possible to spend private time in luxurious rooms fully equipped with king size bed, shower cabin and Jaccuzi.
In Hades (Podleśna street 32) is also the possibility to go intimate with ladies in the comfortable private rooms.
There is also a nightclub offering erotic shows in hotel Amazonka in Trójmiasto (Krzywoustego street 13) close to Gdansk.
Strip Clubs in Gdynia
In Gdynia, the Baltic Seas resort near Gdansk, you can find several nightclubs:
Mix on Tetmajera street 52a where besides striptease and erotic show also more intimate services are on the menu.
Amor Club on Rybińskiego street 45.
Eden on Kapitańska street 13 where you can go private with girls.
Karaoke and KTVs
KTVs (hostess karaoke bars) are popular in some parts of Asia but you cannot find any of them from Gdańsk.
Swinger Clubs and BDSM
ALT.com is the best place for local singles, swingers, and couples in the BDSM community to connect with those interested in submissive sex, power exchange, locating persons for new slave roles, erotic BDSM, bondage & fetish sex, as well as live sex dates. Find thousands of play partners for whatever your fetish may be; bondage, foot, cockold, spankings, role-play, electric or water play, sadism and masochism. So whether you have the desire to explore your unrealized fetish fantasies, or you are extremely experienced and would love to train someone new, ALT.com is a community designed for people with like-minded interests to find and connect with each other.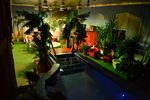 Swingers resort.Opening from Thursday to Sunday.
Wocławy 10s 83-020 Cedry Wielkie
Wocławy 10s 83-020 Cedry Wielkie
Swingers Clubs are not very common in Gdansk. But some open minded couples can be found from the Jacuzzi Club.
Sex Shops and Adult Stores
If you don't feel like visiting or cannot find any local sex shops in Gdańsk, you can easily order adult products from Online Sex Shop.
Some of the Gdansk Erotic Shops have adult theater attached to them. Others only carry sex toys, condoms, porn films and other sex related accessories. Viagra and other potency pills can be purchased from the pharmacies, but you need a prescription.
Sex Shops in Gdansk, Gdynia & Sopot:
Pink Shop, Ul. Garncarska 33. Gdansk
Pink Shop is a adult video show club in Gdanks.
Pink Shop Sp. z o.o., ygmunta Augusta 9, Gdynia, Poland +48 58 661 11 30
Sex Shop Venus, Grunwaldzka 62, Gdańsk, Poland +48 58 341 46 43
Sex-Shop Malina, Podwale Staromiejskie 94, Gdańsk, Poland +48 58 301 66 64
Venus. Sex shop, Jana Heweliusza 3, Gdańsk, Poland +48 58 301 41 73
Venus, aleja Grunwaldzka 62, Gdańsk, Poland +48 58 341 46 43
Sexshop DirtyDiana.pl, Grunwaldzka 62, Gdańsk, Poland +48 58 341 46 43
Love Hotels and Short Time Hotels
Love hotels are popular in some parts of Asia, especially in Japan. There are also many love motels and short-time hotels in South America. Unfortunately you cannot find any real love hotels in Gdańsk.
Nightclubs and Bars
There are many nice nightclubs and bars in Gdańsk where you can try your luck to find sex for free.
Bunkier Club, 3, Olejarna, tel.: +48 531 711 207
Night Club Rozi, Słupska 28, tel.: +48 518 108 374
Chmielna 101 Cooltura, Chmielna 101
Kabaret Ewan, Tkacka 27/28, tel.: +48 602 329 442
Gay and Lesbian
Gay modeling in internet is getting more popular all the time and it's a big market alongside with gay porn. You can watch gay live sex also in Gdańsk as long as you are connected to internet. Check it out: Gay Live Sex Video Chat
LGBT issues remain very controversial, still very much taboo (although decreasingly so), and routinely exploited by conservative politicians. Polish culture also has a long tradition of chivalry and strong, traditional gender roles. That said, in larger cosmopolitan areas, gays and lesbians shouldn't have a hard time fitting in, although trans visitors will immediately attract attention.
It is estimated that there are 2500 male working prostitutes in Poland.
You can find some gay cruising going in Pink Adult Shop in Ul. Garncarska 33. Gdansk
Gay Friendly Club & Bars
Kogiel Mogiel, Gdansk ulica kolobrzeska 39f tel no: 48-605-329-79
Kogiel is one of this Gdank´s few authentic gay and lesbian bar and clubs. Kogiel have regular Go-Go dancers and a dance floor which seems to be avoided for some strange reason. The resident DJ's play a whole host of gay friendly tracks and drink prices are generally cheap. Club is open Thurs-Sun 8 pm till 4 am. Entry is often free or around 5€.
Que Pasa, Gdansk Chmielna 101
Que Pasa is a straight friendly Gay bar in the heart of the Gdansk. The crowd tend to friendly and it can get quite crowded in there particularly on weekends. Straight clubbers are made to feel very welcome at Que Pasa. They serve affordable cocktails but their beer is expensive. The DJ's play a mixture of House, Dance and Trance tunes. Opening times are 5 pm till 4 am during the week and 5 pm till 8 am on Fri/Sat. Entry fee is around 10zl (2.5€).
Romira & Ramojra, Aleja Zwycięstwa 30, Gdynia
Club 69, ul. Kościuszki 68A, 81-703 Sopot Poland +48 58 717 21 74
FOLLOWING GAY FRIENDLY PLACES MAY NOT BE ACTIVE ANYMORE:
Faktoria, Ul. Rzemieslnicza 26, Sopot
Enterpub, Al. Niepodleglosci 806, Sopot
Niebieski Kot, Ul. Niepodleglosci 771, Sopot
Pompon, Ul. 1 Maja 3 i, Sopot
Club Sixty 9, Kosciuszki 68 a, Sopot
Other Adult Services
BDSM
There are no actual BDSM clubs in Gdank. Most escorts who work in Gdansk, also do soft dominating, role playing and other naughty things. There are also dominatrix escorts in Gdansk and couple of them are actually very well experienced and have good variety of BDSM items and dungeon. Expect to pay a little bit more for these Domina escorts, often around 300zl (75 Euro) an hour.
Dating
Dating in Gdańsk can be a bit tricky due to cultural differences, so your best bet is to sign up for a dating site before your trip so you can meet a few locals ahead of time. AdultFriendFinder.com lets you meet local members in Gdańsk and get to know them on a personal basis before you arrive. Take advantage of site features like live chat and member to member webcams so you can begin flirting before arranging a face-to-face meeting. Since your time in Gdańsk may be limited, get to know each other's desires beforehand, so that when you meet you can start having some real fun.
How to find Sugar Babies and Sugar Daddies
If you are looking for an alternative to escorts in Gdańsk with a girl who doesn't charge by the hour, sugar dating is the ideal solution. There are thousands of beautiful young women at SecretBenefits willing to do anything for a man who will help them pay their bills.
Often referred to as the "Tinder for Older Guys", SecretBenefits matches hot young women interested in pampering older gentlemen. You don't have to be a millionaire at SecretBenefits.com, you just need to be a respectful gentleman who knows how to treat a woman.
Transsexuals and Shemales
Finding someone for transsexual dating when you're on the road can be a bit tricky, so your best bet is to sign up for a dating site before you go so you can find locals ahead of time. TSdates.com is a dating site designed to help you find exactly what you are looking for in your hookup in Gdańsk. Take advantage of site features like live chat and member to member webcams so you can begin flirting before arranging a face-to-face meeting. With over 40 million members, and thousands of transsexual members around the world, TSdates.com is the world's largest site of sex-minded friends for discreet encounters and will help you find your next transsexual play partner.
Where can I find shemales in Gdańsk? You can watch transsexual live sex shows in Gdańsk as long as you are connected to internet. Check Now: Tranny Live Sex Video Chat

You can find a Shemale and Transexual escorts in Gdansk from internet and usually they will charge around 150-200zl per hour. There are not many trans-girls working in Tricity and outside the tourist season it can be impossible to find any TG/TS/TV or CD girls from Gdansk, Gdynia or Sopot.
Sexual Services for Women
There is quite high prevalence of male prostitution in Poland, with 15% of prostitutes being said to be male, more than double the European average of 7% (the study states that "Austria, Finland, Denmark, Estonia and Lithuania report almost exclusively female sex workers, while Poland reports that 15% of its sex worker population is male"). However most of these male sex workers only take male customers and only a small part of them take female clients.
It is estimated that there are 2500 male working prostitutes in Poland. Most will offer sex work both men and women. Women should get also sex for free quite easily in Gdanks clubs especially during the touristy seasons.
Sleeping and Girl Friendly Hotels
Girl friendly Hotels in Gdansk
One of the best girl friendly hotels to be found in Gdansk is Mercure Hevelius Gdańsk. The hotel has a convenient location in the centre of Gdansk, at the edge of the Old Town and 500 m away from the railway station, which has a direct connection to Gdańsk Trójmiasto Airport.
Girl friendly Hotels in Gdynia
Hotel Orbis Gdynia has a girl friendly attitude as well. Hotel Orbis Gdynia is located on Armii Krajowej street 22 in the very heart of Gdynia, just a short stroll from the sea. Within a short walking distance you will find the boulevard, the yacht harbour, the music theatre and some maritime museums.
Stay Safe
As in other crowded older European cities, usual precautions against pickpockets should be taken to safeguard your belongings. Gdańsk is largely a very organized and safe city, with frequent police patrols around most of the crowded areas. Violent crime is very rare in Gdańsk and throughout Poland.
Some areas of Gdańsk are known for petty theft, particularly the Dolne Miasto and Orunia areas at night. Economically neglected, it is best to avoid these areas with lots of cash on hand. However, both of these neighborhoods are seldomly visited by tourists.
The European unified emergency number 112 is being deployed in Poland. By now, it certainly works for all mobile-phone calls and most landline calls. There are also three "old" emergency numbers that are still in use. These are:
Ambulance: 999 (Pogotowie, dziewięć-dziewięć-dziewięć)
Firefighters: 998 (Straż pożarna, dziewięć-dziewięć-osiem)
Police: 997 (Policja, dziewięć-dziewięć-siedem)
Municipal Guards: 986 (Straż Miejska, dziewięć-osiem-sześć) it is a kind of auxiliary Police force found only in large cities. They are not armed and their role is primarily to cope with parking offenses and minor cases of unsocial behavior.
Theft
Poland is generally a safe country. In fact, you are much less likely to experience crime in places like Warsaw or Krakow than in Paris or Rome. Overall, just use common sense and be aware of what you're doing.
In cities, follow standard city travel rules: don't leave valuables in the car in plain sight; don't display money or expensive things needlessly; know where you're going; be suspicious of strangers asking for money or trying to sell you something.
Pickpockets operate, pay attention to your belongings in crowds, at stations, in crowded trains/buses (especially to/from the airport), and clubs.
In any case, do not be afraid to seek help or advice from the Police (Policja) or the Municipal Guards (Straz Miejska). They are generally helpful, professional and can speak English if in larger towns or touristic spots.
Train Awareness
Be astute on sleeper trains, as bag robberies sometimes happen between major stations. Ask for ID from anyone who asks to take your ticket or passport and lock backpacks to the luggage racks. Keep valuables on you, maintain common sense.
Violence
Violent behavior is rare and if it occurs it is most likely alcohol-related. While pubs and clubs are generally very safe, the nearby streets may be scenes of brawls, especially late at night. Try to avoid confrontations. Women and girls are generally less likely to be confronted or harassed since the Polish code of conduct strictly prohibits any type of violence (physical or verbal) against women. By the same token, in case of a fight between mixed gender travelers, Polish men are likely to intervene on the side of the woman, regardless of the context.
Racism
As a result of German and Soviet terror, modern Poland is a very homogeneous society. While quite a lot of Asian and rather less of African migrants have settled in the larger cities in the last couple of years, it is still quite rare to see non-Caucasians on the Polish streets. If you are a non-white traveller do not be surprised (or alarmed) if some people (especially young children) stare at you with curiosity. The overwhelming majority of Poles is composed of warm, hospitable people who are often curious to learn more about other cultures. Racist incidents are extremely rare, but, just like anywhere else in Europe, have taken place, so exercise caution and common sense. If possible, try to avoid football stadiums during and right after the matches and confrontations with football supporters' groups.
LGBT
LGBT issues remain very controversial, still very much taboo (although decreasingly so), and routinely exploited by conservative politicians. Polish culture also has a long tradition of chivalry and strong, traditional gender roles. That said, in larger cosmopolitan areas, gays and lesbians shouldn't have a hard time fitting in, although trans visitors will immediately attract attention.
Driving Conditions
The quality of Polish roads has greatly improved in the recent years (mainly due to the EURO 2012 preparations) and it is now generally safe and comfortable to travel across the country. At the same time, there is still room for improvement, so be careful and watch out for potholes, especially in the country-side. Polish drivers often tend to ignore speeding restrictions (despite great numbers of speed cameras and hefty fines), do not feel compelled to do the same, as penalties for speeding are quite severe. Non-EU drivers are obliged by law to pay their fines on the spot and the EU ones can get their fines posted to their home countries.
Children younger than 12 years old and who are shorter than 150 cm (4'11") must ride in a child car seat. You must use headlights year round, at all times, day and night. The use of cellular phones while driving is prohibited except for hands-free models.
Alcohol consumption is frequently a contributing factor in accidents. Polish laws provide virtually zero tolerance for driving under the influence of alcohol (defined as above 0.2‰ of alcohol in blood), and penalties for driving under the influence of alcohol are extremely severe.
Note that that this zero-tolerance policy extends to cyclists. By Polish law one is not allowed to cycle under the the influence of alcohol and the penalties for doing so are equally severe and may include a prison sentence.
See Also