Cocomo

- Gdańsk Strip clubs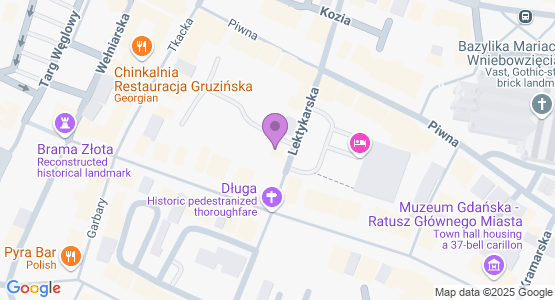 Description
An underground strip club which seems to be muscling its way to the top by having woman with pink umbrellas and leaflets bother men urging them to head downstairs to see an endless cycle of pretty young women take their tops off. That'll cost you an entry fee and everything else from drinks for you to drinks for the ladies to 'extras' can be found in the brightly coloured menu.
Nearby Places
Gdańsk/Strip clubs/Kabaret Ewan
View Map
One of the oldest clubs in town featuring shows in a red-lit cellar space filled with half-dressed nymphs. The other half comes off in exchange for a 100 zloty note, the donation of which sees guests lured into a VIP room for one of the raciest dances of their lives. Unlike most strip bars of its ty...
Address: ul. Tkacka 27/28.
Robbery
ESVTA0 20 February 2017
Atmosphere
Dancers
Location
Value

You agree on price but dont accept Cash and when you pay by Credit card what is supposed to cost 100 is becoming 1.000. They take advantage of situation offering u tequila with the aim to charge u more. Pls stay away from this place
Post a review