Boracay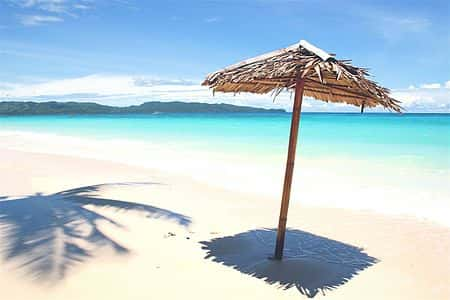 Boracay Sex Guide advises where to find sex, prostitution, hookers, brothels, erotic massage parlors and escorts in Boracay, Philippines.
Boracay is a tropical island surrounded by stunning white sand beaches about an hour's flight from Cebu or Manila just off the larger Philippines island of Panay.
Sex and Prostitution in Boracay
Prostitution in the Philippines is illegal. Prostitution is sometimes illegally available through brothels (also known as casa), bars, karaoke bars (also known as KTVs), massage parlors, street walkers, and escort services. Anyway, there aren't really anyone who is controlling prostitution. In Boracay prostitution is very common so don't get too scared about the law. Thailand is a good example - prostitution is illegal there as well.
You can walk down the beach and get a massage anytime you want for 200-300 Philippine Pesos ($5-7.50). Drinks are cheap – beers for a dollar or two at a bar and half liters of the local rum for a dollar at the convenience store. The locals are friendly and helpful, especially if you want to spend money. There's lots of fun bars with live music.
The Filipina girls in Boracay are quite famous and the nightlife in this city is amazing as well. Apart from that, there are several girly bars located in and around Boracay. You can visit any of the available bars and sex clubs in order to witness adult activities, recreation and entertainment. You can find working girls and bar girls offering their range of services belonging to various price categories. Apart from that, you can hire escort services in order to avail adult recreational and sexual services from professional working girls operating in Boracay.
Red Light Districts
Typical bars for everyone can be found everywhere along the beach, the bars and clubs that belong more to the Red-light district are located mainly in the northern part of the beach (station 1), where the main street is only a couple meters away from the beach. Accordingly, those bars and discos are located along the road and not along the beach front.
Best Red-light district areas in Philippines can be found from Angeles City, Subic, Manila and Cebu. Non-of these red light areas have Window prostitution, but most have a certain area where most of the street and bar prostitution happens.
There might be a risk of fraudsters trying to rob people and take away their valuables in an unlawful manner. It is said that there are many red light districts by the beaches of Boracay. The city is even considered as one of the most amazing party places for singletons. One must always try and stay safe with absolute precaution while they are about to enter red light districts. If you are specifically looking for a proper red light area, then you can even choose to move out from Boracay and visit other cities in Philippines where red light districts are found in plenty.
Prostitutes and Sex Workers
Prostitution in Boracay is all over the island. Prostitutes do not stand out here. They dress normally and mix with everyone else at the club. Therefore, expect prostitutes everywhere you go.
Some of the prostitutes in Boracay are living in dirty apartments couple of hundred or meters from the beach area with other working girls. If you are ready to take an extreme adventure you can ask the girl to take you to her place to have sex. They don't necessary have a shower or even toilet in their huts where they are living and definitely not air condition. Don't take any valuables with you if you decide to try this.
You can find prostitutes and sex workers working in various clubs, happy ending massage parlors, certain bars and more. There's no availability of adult oriented KTVs in Boracay. So, the chances of the availability of prostitutes and other working girls in such KTVs are although scarce. One can choose to visit any one of the aforementioned places and venues in order to enjoy and avail the services of the working girls over there. You can even stay updated with all sorts of latest updates by being a member of various adult forums available online.
Getting Laid in Philippines
There are many different ways to get laid in the Philippines. Most pedicab or tricycle drivers know where to find prostitution and will even drive you there for a low price. Short drive will only cost you a $US 1-2.
Most well known spots to find girls are go-go bars and KTV´s. If you have your own place, you can always ask a pedicab driver to deliver a whore to your room and this will cost $US 20-50 depending on how long she stays, what she looks and where you are staying. If you want a girl in Philippines for the entire trip, you simply look after her and give her some cash per day and you have a true GFE. Other common way to get sex in Philippines is to go to a nightclub. There are always many sexy girls. Just go talk to them and invite them to your place. This way you do not even need to pay every time.
Tipping Guide
Waitress in a bar: 5-10% or 10 peso each drink if paying individually. Do not tip is she orders a double ladies drink without specifying single or double. Do not tip is she pads your check. Always double check your receipts to make sure she is not overcharging.
Mamasan: Its not customary to tip the mamasan. But if she was helpful in picking out a girl for you, slide her a 50 peso note. However it is entirely up to you.
Bargirl (short time): 300-400 peso. 400-500 for great service.
Bargirl (long time): 400-500 peso. 700-1000 on a rare occasion for spectacular service.
Bargirl (back room blowjob): 200 peso
Waitress in restaurant: 5-10%
Massage (no happy ending): 100 peso
Massage (happy ending): 300 peso
Massage (full service): 400-500 peso
Hotel doormen: Nothing if you are only staying at the hotel for a day or two. 20 peso a week if he is courteous and opens the door for you.
Hotel bellboy: 20 peso if he carries your heavy luggage and shows you the room.
Hotel maid: 50 peso a day
Trike driver: Nothing.
Freelancer Working Girls
Freelancers girls in Boracay can be a good deal, because you do not have to pay bar fines or other extras.
Best places to pick up freelancer girls are shopping centers, cafes and nightclubs. Price for all night with freelancer is around $2000 pesos (US$45). Make sure you hide your valuables if you take girls to your place.
Bar Girls
Bars in Philippines usually open at around 21:00 on weekdays, but during the weekends, they can go on as early as 18:00. Picking out a decent bar is crucial to whether you're going to have a good night or not.
The look of the building tells you a lot about what kinds of bar girls you'll meet there and the rates/prices. Another tip is to check out the other customers. Are you the only foreigner in there? If yes, then find another place because if you're the only foreigner, you're the only one they're going to milk money from. It can get expensive.
When going to bars, it is best to remove any jewelry or watches. Valuables are likely to be 'misplaced' and you'll probably never find them again. Now, if the place looks good (usually newer buildings with tarpaulins printed with pictures of their attractive bar girls), then be ready with some cash.
Ladies Drinks usually cost Php 250-300, but some bars even go higher than that. There are cheaper options that charge only Php175. Bring extra cash, as some bars would ask you to buy ladies' drinks every 30 minutes. Be wary of cheap looking and sleazy bars. They water down drinks, especially the ones in towers. It's safer to get drinks in bottles.
The usual bar fine is around Php 2,500-3,000 and it is really that expensive. Some bars price even higher than that. But sometimes, if you buy a set of lady drinks – usually about 10 drinks – the bar fine is waived. The cheaper locations charge around Php 1,000 for bar fines.
For those guys that fall in love with a bar girls: later you might be one of those 200 men that she is chatting with via messenger in internet cafe. It's almost always just a business for her to make some money or to find someone to take her to western country.
Street Hookers
You can find street prostitutes in Boracay from couple different areas. Usually the street prostitution hot spots are the streets near the clubs. You can really notice the streetwalkers once you leave the night club at night and street girls start selling you their services. Working girls and ladyboys are wandering the beach street late night and are searching for customers. Price for a short time is usually around 1000 peso (US$22) or $1500-2000 pesos (US$ 34-45).
You can walk along the Beach Walk any day from around 11pm in order to find Filipina Street and beach hookers offering their range of adult entertainment services for their potential clients. You can avail special massage services and other adult erotic activities that are often offered by these beach girls and street hookers operating in Boracay. The working girls offer sex, special body massage, blowjobs and more.
Some girls are willing to give you a bare back blowjob at the beach when it's dark. They will charge something from 5 USD to 25 USD depending of her and your looks.
Hookup and Pick Up Local Girls
Meeting local girls and getting laid for free is fun! Read more on how to pick up girls in Boracay: https://hookuptravels.com/wiki/Boracay
Live Sex Cams
Can I watch Live Sex Cams in Boracay? - Yes, you can! Basically you can watch our online live sex shows for free anywhere in the world if you're connected to internet. Join to get 10 free private teasers and 9.99 credits for free! You can choose any girl from our trusted Live Sex Cams!
Live Sex Cams are booming at the moment. Webcam models can be found from all over the world and you can find girls, guys, trannies, couples and groups of different ages performing to you. Watching live sex shows is usually free, but if you buy some credits, you will have much better chances to see adult action as desired! It's possible also to hire a webcam model to a private chat room where you can ask the person to fulfill your fantasies.
Where to Get Sex Now
It is easy to get sex online in Boracay. You just need to find the best available girls. See Girls Online Here!
Adult Locations
You can always visit the beachside in order to find the Filipina girls in action. Apart from that, the erotic massage parlors and certain girly bars can prove to be some nice adult locations where you may expect to get lucky by fulfilling your desires and fetishes thoroughly.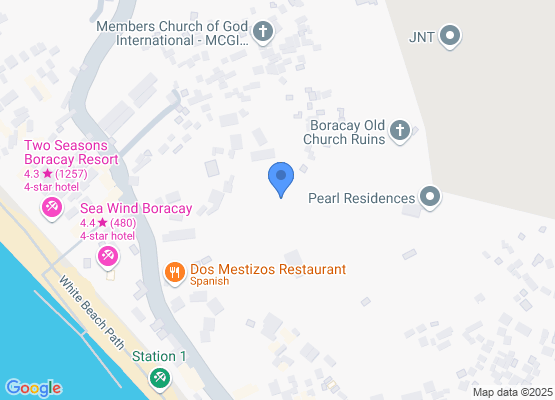 Escort Services and Agencies
Unfortunately we don't list in this category!
Finding an escort when you're travelling can be a bit tricky. An ideal solution for having an alternative for escorts is Ashley Madison. There are thousands of horny girls waiting for you. Find all the beautiful young women at AshleyMadison.com!
Escort agencies are not that popular in Boracay as elsewhere in Philippines. This is because the island is quite small and you can easily find working girls from the bars and street at night. You can always see if online sites of the escort agencies can come into play. All you need to do is get in touch with the escort agency associates via websites and individual contact numbers that re provided over there.
Erotic Massage Parlors
Unfortunately we don't list in this category!
You can find massage parlors in almost every area in Philippines, including Boracay. Massage business in Philippines is not as wild as it is in Thailand, so you need to know that not every massage salon offers Erotic massage. Some of the massage places are just for the regular massage or body cleaning.
But usually even at these "Good" massage salons it is quite easy to pick up a girl. Just talk her during the massage and ask her for a date after her shift ends,
At Erotic massage parlours you will usually get an option to pick your girl. First you pay and then you will be directed to your room. If you are taking a shower before the massage, do not leave your valuables in the room, just keep them with you all the time.
You can enjoy the services of happy ending massage providers at the beachside. Apart from that you can even go through the internet and look for the availability of other parlors and salons in Boracay offering extra services for adults. The female masseurs at the beachside would often come up with the services and offerings asking their clients whether they would like some special body massages, blowjobs and the likes.
Lingam Massage is one of the best massages you can get in Philippines and it is very Erotic massage. At most Erotic massage parlors, the Happy Ending is included to the price. Usually Erotic massage (1 hour body to body massage and a handjob) will cost around 1200-2000 pesos ($US 27-45). It is polite to leave a small tip to the girl if you were happy with the service. Most of the times the masseus will also ask if you want extra services, such as blow-job or sex. Extra services cost around 1000-2000 pesos ($US 25-45).
Brothels and Sex Clubs
There are some private houses operating as brothels. Also in some massage parlors you will have opportunity to have sex. More common way in Boracay is just to take a working girls to your hotel room to have fun. There is a little alley that connects the Beach Walk to the main road near Station 2. However, this place is still unknown to many foreigners. Going straight for another 50 meters will lead you towards a building selling snacks and grilled chicken. You have to turn left and you can find an entrance. On the other side of that entrance awaits an amazing surprise for you. You can find Filipina girls and ladyboys offering their range of services for the prospective customers. They stay in one of the small rooms of the building.
Strip Clubs and Striptease
Some of the strip bars in Philippines have a classier atmosphere, and these premises are known as gentlemen's clubs. Gentlemen's Clubs are usually more expensive than basic nude bars. Once you enter either a strip bar or a gentlemen´s club, one of the girls will come to your table and ask if you buy her a drink. Ladies drinks are always more expensive, so make sure you ask for the drink price before buying. Once the stripper has seen that you can afford her for the night, she will most likely ask you up front if you want to spend a night with her. A girl from the strip clubs or gentlemen´s clubs will cost around US $40-80 per night.
You can also find certain girl friendly bars where you can visit and expect to get lucky with a random visitor if she is equally attracted and interested in the matter of getting intimate and having sex with you. At times the local cabbies are seen to be well informed regarding the availability of strip clubs and other related joints. So, asking them and confirming if they know anything about the availability of strip clubs and lap dance hubs can prove to be helpful.
Karaoke and KTVs
Karaoke Television Bars are quite popular in Philippines, but there are not as many adults only KTV´s as there is in China. You will not be able to find much KTVs and Karaoke bars in Boracay that are meant for the adults. However, one can still try and figure out by asking the local guys if they know any place similar to adult oriented KTVs and Karaoke bars.
Cover charge is usually 500 pesos (US$ 11) per person for 1-2 hours. Girls company costs around 250 - 500 pesos for the hour. Ladies drinks are always more expensive than regular drinks and sometimes they can cost as much as 500 pesos.
Swinger Clubs and BDSM
ALT.com is the best place for local singles, swingers, and couples in the BDSM community to connect with those interested in submissive sex, power exchange, locating persons for new slave roles, erotic BDSM, bondage & fetish sex, as well as live sex dates. Find thousands of play partners for whatever your fetish may be; bondage, foot, cockold, spankings, role-play, electric or water play, sadism and masochism. So whether you have the desire to explore your unrealized fetish fantasies, or you are extremely experienced and would love to train someone new, ALT.com is a community designed for people with like-minded interests to find and connect with each other.
Swinger clubs (lifestyle clubs), are formal or informal groups that organize sex-related activities or establishments where patrons can engage in sex acts with other patrons. There are not any swinger clubs in Boracay. In Boracay, you can either approach the foreigners in order to see if they are interested and looking for swinging activities too. Apart from that, one can choose to go online and become a member of online swinging clubs and other related communities. This will help you get in touch with other interested couples without any hassle.
Sex Shops and Adult Stores
If you don't feel like visiting or cannot find any local sex shops in Boracay, you can easily order adult products from Online Sex Shop.
Condoms are widely available in Philippines in corner stores and pharmacies. If you need Viagra, you need to get a prescription because pharmacies will require that. Some of the street vendors may also try to sell you fake Viagra.
Porn DVD´s are usually sold on the street by street vendors and price is about 50-100 (US$ 1.20-2.20) peso per dvd.
You can even choose to go online and buy adult products from the virtual shops selling adult oriented products and other items. This can save you time and energy as well. Apart from that, one can even get the desired product delivered right at their doorstep without waiting for too long.
Love Hotels and Short Time Hotels
Love hotels are popular in some parts of Asia, especially in Japan. There are also many love motels and short-time hotels in South America. Unfortunately you cannot find any real Japanese style love hotels in Boracay. If there are short-time hotels near by, usually the working girls know all of these places. Love hotels are basically short time accommodations allowing unmarried couple to spend time in absolute privacy. At times, the local sex workers are seen to be knowledgeable of the availability of nearest love hotels or at least those cheap hotels allowing room on rent for potential visitors.
Nightclubs and Bars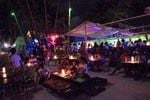 Very high ratio of prostitutes
Boracay Island, Balabao, Malay, 5608, Aklan, Philippines
Boracay Island, Balabao, Malay, 5608, Aklan, Philippines
There are many nice nightclubs and bars in Boracay where you can try your luck to find sex for free from locals or tourists. Also prostitutes and semi-pros like to party at the clubs and discos.
Freelancer Bars
Below are three places you should definitely be stumbling across:
Summer Place (station 2) - The last place open on the island. If you've lost your friends, here is as good a place as any to meet/find them. Lots of local freelance hookers.
Epic Bar (station 2) - A brilliant funky little bar for pre-club drinks, mingling and playing games. Good music, good atmosphere.
Club Paraw (Station 1) - We renamed this place "Prostitute Palace". The ratio in here was 60% hooker, 10% ladyboy, 10% pimp, 5% dwarf, 10% local and 5% tourist. Hence the name Prostitute Palace. It was a ridiculous and hilarious time in here.
Cocomangas, Boracay Island, Balabao, Malay, 5608, Aklan, Philippines (Tel:+63 36 288 6384) - Very high ratio of prostitutes.
Go Go Bars
Go Go bars in the Philippines aren't as wild as Go Go Bars in Thailand. You can still find many pretty ladies dancing in on the tables, stages or in cage. If you like what you see, you could always ask for her to leave with you but you will have to pay the bar a fine.
Bar fine in Philippines is around 1000 to 3000 pesos (US $23-$69). Top of that you need to pay for the girl. Make sure you negotiate everything clearly before heading to your place. Example; you need to know if you are paying for a Short time or long time and what services you get.
You may find various nightclubs and bars present in and around Boracay. There are many tourists who would plan to hit the nightclubs and get hooked up with someone they find attractive. If you are one of them, then it is to be kept in mind that you have to play it safe and wisely. There might remain chances of you being a victim of fraudulent activities intended by someone with a wrong plan in mind. So, you have to be a bit choosy with the girl you would want to spend time with.
Gay and Lesbian
Gay modeling in internet is getting more popular all the time and it's a big market alongside with gay porn. You can watch gay live sex also in Boracay as long as you are connected to internet. Check it out: Gay Live Sex Video Chat
LGBT citizens may face different social attitudes and legal challenges than heterosexual citizens. Tolerance for LGBT people has increased over the years due to greater education about sexual orientation and gender identity issues and the growing visibility and political activism of the LGBT community. Same-sex marriages are not legally recognized and the LGBT community is not protected by any civil rights laws.
The vast majority of Filipinos – 73% – declared that "society should accept homosexuality", according to findings from "The global divide on homosexuality" survey by the nonpartisan Pew Research Center. The survey, published in 2013, covered 7 countries from the Asia-Pacific region: Philippines, South Korea, China, Malaysia, Indonesia and Pakistan (listed in order from most to least gay-friendly).
Some 80% of Filipinos are Catholic and they seem to be exceptionally tolerant towards gay people - despite Pew's conclusion from the same survey that acceptance of homosexuality diminishes in places where religion has a central place in people's lives.
Compared to the other Asian countries in the survey, Philippines indeed stood out as an oasis of tolerance: in China only 21 percent of people agreed that society should accept homosexuality, while just 9 percent of Malaysians and 3 percent of Indonesians shared this view.
A few years ago CNN even listed the Philippines - a country "full of gorgeous gay-friendly beaches and welcoming gay bars" - as one of few Asia's top travel spots for gay tourists.
When asked whether homosexuality was morally acceptable, nearly two-thirds (65 percent) of Filipinos surveyed said homosexuality was immoral, while only a quarter found it morally acceptable and the remaining 10 percent said it had nothing to do with morals.
Interestingly, moral acceptance of homosexuality in the Philippines, though fairly low at 25 percent, was still higher when compared to China (13 percent), Malaysia (4 percent) and Indonesia (3 percent).
Although same-sex activity is not criminalised in the Philippines, there are no laws in place to protect gay people from discrimination.
If you are looking for gay and lesbian dating, then the online dating sites will always come into play. Apart from that, you can also see and explore the scope of getting hooked up with a gay or a lesbian in and around Boracay.
Other Adult Services
The escort girls and other sexual service providers may come up with extra adult service son occasional events and on special demands., So, you can always ask the escort girls and other sex workers if they have anything new and exciting in store for their potential customers.
Dating
Dating in Boracay can be a bit tricky due to cultural differences, so your best bet is to sign up for a dating site before your trip so you can meet a few locals ahead of time. AdultFriendFinder.com lets you meet local members in Boracay and get to know them on a personal basis before you arrive. Take advantage of site features like live chat and member to member webcams so you can begin flirting before arranging a face-to-face meeting. Since your time in Boracay may be limited, get to know each other's desires beforehand, so that when you meet you can start having some real fun.
How to find Sugar Babies and Sugar Daddies
If you are looking for an alternative to escorts in Boracay with a girl who doesn't charge by the hour, sugar dating is the ideal solution. There are thousands of beautiful young women at SecretBenefits willing to do anything for a man who will help them pay their bills.
Often referred to as the "Tinder for Older Guys", SecretBenefits matches hot young women interested in pampering older gentlemen. You don't have to be a millionaire at SecretBenefits.com, you just need to be a respectful gentleman who knows how to treat a woman.
Transsexuals and Shemales
Finding someone for transsexual dating when you're on the road can be a bit tricky, so your best bet is to sign up for a dating site before you go so you can find locals ahead of time. TSdates.com is a dating site designed to help you find exactly what you are looking for in your hookup in Boracay. Take advantage of site features like live chat and member to member webcams so you can begin flirting before arranging a face-to-face meeting. With over 40 million members, and thousands of transsexual members around the world, TSdates.com is the world's largest site of sex-minded friends for discreet encounters and will help you find your next transsexual play partner.
Where can I find shemales in Boracay? You can watch transsexual live sex shows in Boracay as long as you are connected to internet. Check Now: Tranny Live Sex Video Chat

Many ladyboy prostitutes hang outside of bars, because they are not allowed to get in. You can find plenty of ladyboys front on Summer Place and also from the beach under coconut trees. In Boracay are around 30 - 50 t-girls all the time. Price for fast sex with a ladyboy in Boracay is 500 -1000php. Some of them are really tiny and young. Most of the ladyboys are really friendly in Boracay. The best time to hunt ladyboys is at midnight.
You can hire and avail the services of ladyboy escorts and shemale sexual service providers in Boracay. You can visit the brothel based building in order to find the availability of ladyboy sexual service providers and more. Apart from that, you can be a member of online dating sites in order to enjoy casual dating with transsexuals and shemale partners.
Sexual Services for Women
There are lots of male prostitutes in Philippines, but most of the male hookers only serve men. However there is lots of tourism in Philippines and it should be very easy for women to get sex from other tourists. You can hire the services of male escorts in order to enjoy professional sexual activities. Apart from that, one can even opt for casual hooking up process where you can try and get lucky with a random local guy whom you may have found attractive enough
Sleeping and Girl Friendly Hotels
The island has a ton of cheap accommodation. You won't find it in the lonely planet book or on the internet. Therefore, I would not recommend booking accommodation until you arrive. Scouring the alleys behind the main strip you will discover a handful of cheap double-bedded rooms equipped with Tv's, Air con and fresh running water.
Good to know: Almost every hotel allows prostitutes
The local prostitutes and sex workers might help you in this matter as they are said to be knowledgeable of the availability of sleeping and girl friendly hotels where they can take the client in order to provide him with sexual services amidst privacy.
Stay Safe
For foreigners traveling to the island of Boracay for the first time, there is no need to worry about your safety as Boracay is one of the safest islands in the Philippines. There are no terrorist threats or anything of the sort since it is well-protected by the province's local police, the Philippine Coastguard as well as the country's national police.
While there are no serious threats to anyone in the island of Boracay, there are still a few things you need to consider regarding warnings and dangers around the island, such as watching after your belonging, not trusting every street vendor and being careful when doing recreational activities.
Staying safe is important for you and one should never deny the importance of being alert and self-aware in certain situations. It is to be noted that condoms are always necessary during sexual activities. This will eliminate the risk of a person being a carrier of sexually transmitted diseases.
See Also