Girlfriend experience
The girlfriend experience (commonly known as GFE) is a type of service a female sex worker offers which includes acting like a girlfriend to the client. GFE may include french kissing, hugging, talking, and eating a meal together. If the prostitute is male, the service is called the "boyfriend experience".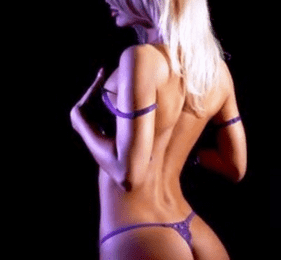 Service description
The "girlfriend experience" generally involves more personal interaction than a traditional call girl or escort offers; it varies widely from person to person, however. There is a focus on not just having sex, but also having more of a comprehensive experience.
Often sessions last longer and are "no rush," which means the call girl spends the full advertised time rather than rushing out after the sex is over. Common activities usually offered by GFE escorts include kissing and/or french kissing, cuddling and foreplay.
A call girl advertising the provision of a "girlfriend experience" is implying that she provides deep french kissing (DFK), "full service" (intercourse) usually with protection, and fellatio and cunnilingus, both with or without protection. Advertising a "girlfriend experience" is sometimes used by call girls to promote business.
A stripper may also provide a limited GFE to a customer with conversation, cuddling, and touching in a strip club environment. Less frequently a full-service GFE including sex acts is available through use of a VIP area on the club premises separate from the main floor. These sex acts are referred to as "extras". Time for these spaces is often purchased in half hour increments much like in-call and outcall for escorts. Outside of a club the stripper would then be considered an escort if paid for the time.
As prostitution itself varies from one country to the next, so do the definitions of Girlfriend Experience and other terms that describe services procured from prostitutes.

Watch Live Sex Shows anywhere in the world!


See Also