Basel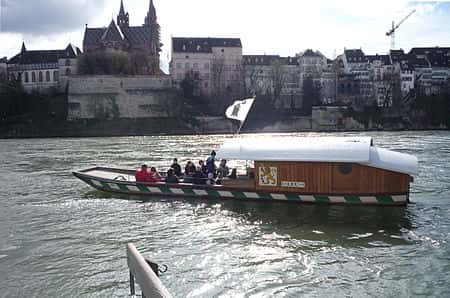 Basel Sex Guide advises where to find sex, prostitution, hookers, brothels, erotic massage parlors and escorts in Basel, Switzerland.
Basel (/ˈbɑːzəl/ or /ˈbɑːl/; or less often used Basle; German: Basel pronounced [ˈbaːzəl]; French: Bâle [bɑl]; Italian: Basilea [baziˈlɛːa]; Romansh: Basilea [baziˈlɛːa]) is Switzerland's third most populous city (behind Zürich and Geneva) with about 195,000 inhabitants. Located where the Swiss, French and German borders meet, Basel also has suburbs in France and Germany.
Sex and Prostitution in Basel
Prostitution and other erotica related activities have been documented since the medieval times in Switzerland. During the medieval times, the local community highly tolerated this industry.
Although highly tolerated, the sex industry in Switzerland was running illegally until 1942. After receiving the legal stamp of approval in 1942, the industry became legal (though regulated). With the legalization, licensed brothels started coming up in major towns of the country (Zurich being on the forefront). The players in this industry started advertising their services in major newspapers in the country.
In Basel, prostitution is extremely expensive. You just need to cross the border to the German side and prices will quickly drop down dramatically.
Basel Female Escorts
There is quite good selection of escorts in Basel online.
Check out WikiSexGuide Adult Classifieds!
Red Light Districts
Grossbasel: Güterbahnhof (Goods Station) Wolf in front of the Dienstgebäude (service buildings) und Frachtgutexpedition (freight office), auf den Wolf.
Kleinbasel:
The prostitution toleration zone is close to the Rhein and the Mittlere Bridge
Webergasse: between Untere Rebgasse and Ochsengasse,
Ochsengasse: between Webergasse and Teichgässlein,
Teichgässlein: between Ochsengasse and Untere Rebgasse.
In addition, activities are tolerated in the area around the Güterbahnhofs der Deutschen Bahn (Freight Station of the German Railways) in Erlenmatt. Schwarzwaldallee.
Prostitutes and Sex Workers
Sex workers who chose to work in the industry must pay a tax of $5.39 (5 Swiss Francs) for each night that they work as a prostitute.
There are 14,000 officially registered sex workers in Switzerland, with 800 located in Geneva. In Zurich, there are a reported 11 prostitutes per 1,000 residents. According to union rules, the must charge at least $100 to a client.
In 2011, the annual revenue of the sex trade in Switzerland was $4.4 Billion. One in Five men between the ages of 20 to 65 in Switzerland has visited a sex worker at least once in their lives.
Street Hookers
There can be some street prostitution activity to be seen around the park of Claramatte,a little to the east of the 'Ochsengasse' area.
Drahtzugstrasse
Claramattweg
This is outside the official city-sanctioned prostitution toleration zone (and hence the law) and is therefore not recommended because of drug addicts and pickpocketing.
Hookup and Pick Up Local Girls
Meeting local girls and getting laid for free is fun! Read more on how to pick up girls in Basel: https://hookuptravels.com/wiki/Basel
Live Sex Cams
Can I watch Live Sex Cams in Basel? - Yes, you can! Basically you can watch our online live sex shows for free anywhere in the world if you're connected to internet. Join to get 10 free private teasers and 9.99 credits for free! You can choose any girl from our trusted Live Sex Cams!
Live Sex Cams are booming at the moment. Webcam models can be found from all over the world and you can find girls, guys, trannies, couples and groups of different ages performing to you. Watching live sex shows is usually free, but if you buy some credits, you will have much better chances to see adult action as desired! It's possible also to hire a webcam model to a private chat room where you can ask the person to fulfill your fantasies.
Where to Get Sex Now
It is easy to get sex online in Basel. You just need to find the best available girls. See Girls Online Here!
Adult Locations
There is a good selection of adult entertainment venues in Basel.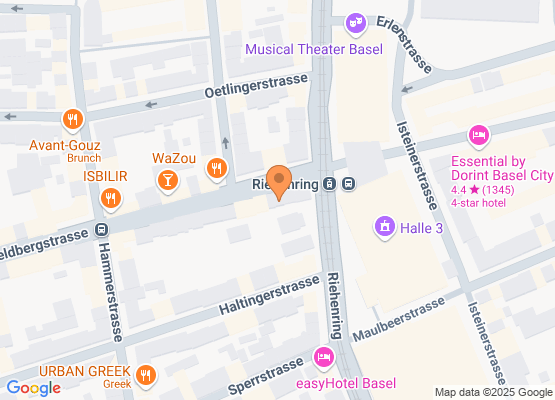 Escort Services and Agencies
Unfortunately we don't list in this category!
Finding an escort when you're travelling can be a bit tricky. An ideal solution for having an alternative for escorts is Ashley Madison. There are thousands of horny girls waiting for you. Find all the beautiful young women at AshleyMadison.com!
There are some reliable escort agencies in Basel.
Erotic Massage Parlors
Unfortunately we don't list in this category!
EROTIC MASSAGE PARLOURS IN BASEL
EROTIC MASSAGE PARLOURS IN BASEL REGION
Massage Fröhlich, Niederholzstrasse 2 4125 Riehen
Tel:078 310 71 72
Tinas Massagepraxis, Am Mühlebach 4104 Oberwil
Brothels and Sex Clubs
Prostitution is legal is Basel. These sex clubs in Basel are legal brothels which employ independent escorts and offer an entire range of sex services and other accomodations as wellness equipments, swimming-pool, gardens and jacuzzi.
Brothels in Switzerland are often located in studio apartments. After entering the whore house, the customer gets to choose a girl from a various of naked or sexy drssed ladeis presented and then gets to go to the room with her. Usually there is a shower in the room, so you can clean before and after. Often there is 1 to 10 girls working in a Swiss bordello. Brothels offer more privacy than the Sex clubs. Sex clubs are also popular in Switzerland likewise they are common in Germany and Austria.
There are Kontaktbars where prostitutes hang out hoping to pick up customers. Some Kontaktbars are just normal bars where you just happen to see many sex workers, with or without the owner's consent, but you often also get "normal" people besides (it can be quite amusing and/or instructive to settle down with a drink and watch discretely).
A Laufhaus is a place where sex workers rent a room where they can serve clients. Usually prostitutes can arrange their working schedule and decide the pricing themself, but sometimes the schedules and prices are decided by the brothel owner. The clients walk through the corridors of the house (hence the name: Laufhaus/Walk House) to see and negotiate with the prostitutes. Some Laufhäuser have entrance fee, but often the entrance is free.
FKK Saunaclubs and swingersclubs are also popular in Switzerland.
LAUFHAUS BROTHELS IN BASEL
Laufhaus Heuwaage, Steinentorstrasse 26 4051 Basel
Laufhaus Güterhalle, Erlenstrasse 18 4058 Basel
Laufhaus Claramatte, Hammerstrasse 73 4057 Basel
CLUB & STUDIO BROTHELS IN BASEL
Temple Girls sex club, Burgfelderstrasse 14. Tel:+41613812922. GPS: 47.562772 / 7.572799. This place is located in the center of the town of Basel in Switzerland, near the train station. It contains about 10 escort girls and 8 well decorated rooms. Free entrance and about 150CHF the half-hour sex time with an escort. Monday to thursday: 11am to 1am - friday and saturday: 11am to 2am - Sunday: 11am to 1am. http://tempelgirls.ch/
Diamant Club, Barfüsserplatz 17 4051 Basel
Salon Elegance, Dornacherstrasse 185 4053 Basel
Salon Elite I, Rümelinbachweg 9 4054 Basel
Villa O. Eden, St. Johanns-Ring 18 4056 Basel
Medusa, St. Johanns-Ring 139 4056 Basel
Studio Play, Mattenstrasse 77 4058 Basel
Gentlemen Club, Steinentorstrasse 14 4051 Basel
Tel: 061 281 12 20 E-Mail: [email protected]
El Diamante, Steinentorstrasse 26 4051 Basel
Tel: 079 894 28 44
Sin Cave, Steinentorstrasse 26 4051 Basel
Tel: 076 643 34 28
Studio Topas, Steinenvorstadt 58 4051 Basel
Tel: 061 281 08 07
Club 26, Dornacherstrasse 26 4053 Basel
Tel: 079 814 64 44
Thai Golden Studio, Dornacherstrasse 26 4053 Basel
Jennys Paradies, Dornacherstrasse 63 4053 Basel
Tel: 061 361 20 21
Studio Candela, Dornacherstrasse 63 4053 Basel
Tel: 076 253 83 56
Studio Yvanka, Dornacherstrasse 63 4053 Basel
Tel: 061 362 07 62
New Frenchy Club, Dornacherstrasse 133 4053 Basel
Tel: 061 535 16 58
Studio Inkognito, Dornacherstrasse 133 4053 Basel
Tel: 078 916 36 41
Azamour Beauty, Gundeldingerstrasse 311 4053 Basel
Tel: 061 331 05 00
Studio Edelweiss , Güterstrasse 155 4053 Basel
Tel: 076 663 92 51
Heisse Engel, Güterstrasse 229 4053 Basel
Tel: 079 633 27 73
Club Dreispitz, Lyon-Strasse 14 4053 Basel
Tel: 061 331 03 19
Tempelgirls, Burgfelderstrasse 14 4055 Basel
Tel: 061 381 29 22
Studio Holly Jones, Türkheimerstrasse 20 4055 Basel
Tel: 076 448 11 13
Lorena Sensual, Kraftstrasse 8 4056 Basel
Tel: 076 745 19 68
Van der Vaat, Lothringerstrasse 106 4056 Basel
Tel: 061 271 66 35
Studio Lola, Mittlere Strasse 54 4056 Basel
Tel: 076 454 91 12
Mona Lisa, Vogesenstrasse 136 4056 Basel
Tel: 079 686 37 21
Pacha Club, Vogesenstrasse 137 4056 Basel
Tel: 061 322 70 02
Loveamour, Brantgasse 12 4057 Basel
Tel: 076 773 22 79
XX Salon II, Klybeckstrasse 230 4057 Basel
Oasis Relax, Markgräflerstrasse 72 4057 Basel
Tel: 078 908 73 73
Wieberstübli, Müllheimerstrasse 4057 Basel
Tel: 061 681 70 00
Angela Club, Müllheimerstrasse 42 4057 Basel
Tel: 076 622 20 82
Thai Sauna Florida, Offenburgerstrasse 50 4057 Basel
Tel: 061 691 23 82
Studio Harmonie, Claragraben 35 4058 Basel
Tel: 061 681 56 52 E-Mail: [email protected]onie.ch
Studio Thailove, Erlenstrasse 18 4058 Basel
Tel: 076 289 10 82
Thai Sky, Ochsengasse 17 4058 Basel
Tel: 079 485 56 72
Bad Girls, Rebgasse 39 4058 Basel
Tel: 077 467 26 44
Diskret69, Rebgasse 39 4058 Basel
Tel: 061 543 00 72
Studio Casanova II, Rebgasse 39 4058 Basel
Tel: 076 632 18 11
Studio Los Megane, Rebgasse 39 4058 Basel
Tel: 076 253 39 48
Salon Success, Schönaustrasse 87 4058 Basel
Tel: 061 681 02 40
CLUB & STUDIO BROTHELS IN BASEL REGION
Wellness Oase, Am Stausee 32 4127 Birsfelden
Tel: 061 373 04 42
Studio Red Light, Rheinfelderstrasse 2 4127 Birsfelden
Tel: 061 283 93 93
FKK SAUNA CLUBS IN BASEL
FKK Basel, Amerbachstrasse 45. Tel:+416168326622. GPS: 47.569403 / 7.593355. One of the best place to have sex with beautiful escorts in the small city of Basel. It is a small saunaclub with about 20 escort girls which offer sex services, spa services and a nice buffet. Entrance: 69CHF and about 70CHF the half-hour sex moment with a lady. Monday to thursday: 11am to 1am - friday and saturday: 11am to 2am - Sunday: 1pm to midnight. http://www.basel-fkk.ch
FKK SAUNA CLUBS IN BASEL REGION
FKK History, Hammerstrasse 24, 4410 Liestal. Tel: +41619021818. GPS: 47.498894 / 7.724504. This place is located in the town of Liestal, at about 10 miles from the center of Basel and contains about 50 girls and well-decorated themed rooms. Entrance: 90CHF and 15min sex 66CHF and 105CHF the half-hour sex time with a lady. Monday to wednesday: 11am to 1am - Thusday: 11am to 2am - friday and saturday: 11am to 3am - Sunday: 1pm to midnight. http://www.club-history.ch/
Strip Clubs and Striptease
A bottle of champagne or spirits will cost a forturne in strip-clubs, easily 200 CHF without breaking a sweat. As always in Switzerland everything is expensive.
NIGHTCLUBS AND STRIP CLUBS IN BASEL
Sexhouse Basel, Brantgasse 12 4057 Basel (061 261 77 66)
Le Privé, Innere Margarethenstrasse 6 4051 Basel (061 281 70 60)
Memory Club, Schützenmattstrasse 2 4051 Basel (061 269 26 69)
Steinebar, Steinentorstrasse 26 4051 Basel (061 281 06 30)
Red Rose, Clarastrasse 52 4058 Basel (076 466 59 39)
New St. Pauli Bar, Maulbeerstrasse 36 4058 Basel
Tiffany-Negresco , Untere Rheingasse 9 4058 Basel
KONTAKTBARS IN BASEL
Ross-Stall Bar, Bruderholzstrasse 39 4053 Basel
Kiki, Amerbachstrasse 66 4057 Basel (076 512 84 11)
Cristalbar, Gärtnerstrasse 35 4057 Basel
Red Royce, Offenburgerstrasse 61 4057 Basel (061 222 22 64)
Copacabana, Untere Rebgasse 3 4057 Basel ( 681 98 38)
Klingeli Bar, Klingental 20 4058 Basel (061 681 62 48)
Casablanca, Riehenring 181 4058 Basel (061 693 14 99)
Roter Kater, Webergasse 7 4058 Basel (061 681 13 03)
Bermuda Bar, Webergasse 11 4058 Basel (061 691 90 41)
White Horse Bar, Webergasse 23 4058 Basel (061 691 57 57)
Captain Cook Bar, Webergasse 25 4058 Basel (061 683 50 02)
Pascha Bar, Webergasse 25 4058 Basel (061 683 50 03)
Muusfalle Bar, Webergasse 26 4058 Basel (061 693 00 39)
Gryffe-Egg, Webergasse 21 4058 Basel
KONTAKTBARS IN BASEL REGION
El Banana's, Baselstrasse 67 4203 Grellingen (078 732 24 24)
Burg Bar, Burgstrasse 4 4410 Liestal (061 921 24 79)
Cheval Bleu, Hauptstrasse 68 4455 Zunzgen
Karaoke and KTVs
KTVs (hostess karaoke bars with beautiful female staff) are popular in some parts of Asia but you cannot find any of them from Basel.
Swinger Clubs and BDSM
ALT.com is the best place for local singles, swingers, and couples in the BDSM community to connect with those interested in submissive sex, power exchange, locating persons for new slave roles, erotic BDSM, bondage & fetish sex, as well as live sex dates. Find thousands of play partners for whatever your fetish may be; bondage, foot, cockold, spankings, role-play, electric or water play, sadism and masochism. So whether you have the desire to explore your unrealized fetish fantasies, or you are extremely experienced and would love to train someone new, ALT.com is a community designed for people with like-minded interests to find and connect with each other.
Swinger clubs (lifestyle clubs), are formal or informal groups that organize sex-related activities or establishments where patrons can engage in sex acts with other patrons.

Swinging is not so popular in Basel and there are no swingers clubs. However there is a nearby swingers club is Kristallgrotte. This is a lifestyle club for couples only and about 45 minutes south of Basel in Oensingen.
There are also more swingers clubs about one hour drive away in Zurich and in Solothurn where the most popular swingers place is called Freubad.
Sex Shops and Adult Stores
If you don't feel like visiting or cannot find any local sex shops in Basel, you can easily order adult products from Online Sex Shop.
You can buy condoms from most grocery and corner stores. Pharmacies also carry Viagra, but you need to have a prescription. Swiss Adult Shops usually have a good variety of sex toys and some of the erotic shops also have an Adult theater or Adult Arcade.
Magic X Erotic Megastore, Steinentorstrasse 20, tel.: +41 61 281 78 00
Peepstore Erotik, Steinenbachgässlein 30, tel.: +41 61 281 74 84
New Shop, Feldbergstrasse 82, tel.: +41 61 681 99 44
Love Hotels and Short Time Hotels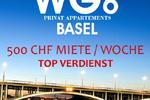 Private Apartments for independent working girls.Herzlich WillkommenDie einzigartige Wohngemeinschaft mitten in Basel, lädt Sie ein bei uns zu verweilen.WG6 befindet sich zentral und diskret beim Messeareal und Musical Theater liegt mitten im Dreiländereck.Die Räumlichkeiten sind alle Gewerbl ...
Feldbergstrasse 146
Love hotels are popular in some parts of Asia, especially in Japan. There are also many love motels and short-time hotels in South America. Unfortunately you cannot find any real Japanese style love hotels in Basel. If there are short-time hotels near by, usually the working girls know all of these places.
Nightclubs and Bars
There are many nice nightclubs and bars in Basel where you can try your luck to find sex for free.

The Steinenvorstadt pedestrian street is a good place to go early in the evening for drinks, and during the summer most of the adults nightlife can be found along the Rhine.
Vice Club, Steinentorstrasse 35, tel.: +41 61 281 61 14
Nordstern, Westquaistrasse 19
Barock Club, Freie Str. 52
Stahlwerk, Hagenaustrasse 29
The Bird's Eye Jazz Club, Kohlenberg 20
Moon Basel, Clarastrasse 2
Balz , Steinenbachgässlein 34
Hinz & Kunz Bar , Steinentorberg 20
Baltazar Bar , Steinenbachgässlein 34
Soho, Steinenvorstadt 54
The Pub, Clarastrasse 56
Atlantis, Klosterberg 13
Redrocks , Innere Margarethenstrasse 5
Bar Rouge , Messepl. 10
Angels' Share Cocktailbar, Feldbergstrasse 51
Bar Lounge Club 59, Steinenvorstadt 33
Kaserne, Klybeckstrasse 1b
Provisorium, Binningerstrasse 14
Red Palace, Steinentorstrasse 14, tel.: +41 61 281 12 20
Gay and Lesbian
Gay modeling in internet is getting more popular all the time and it's a big market alongside with gay porn. You can watch gay live sex also in Basel as long as you are connected to internet. Check it out: Gay Live Sex Video Chat
In Switzerland, the rights of individuals have traditionally had a high priority. At the same time, privacy is regarded as a fundamental asset. There is a strong contrast between cities and the countryside in public discourse about LGBT rights in Switzerland. Although some personal attitudes may change slower than the laws, the general public is tolerant of LGBT people and thus bias motivated violence or discrimination is all but unheard of. There is a vibrant LGBT community with a wide range of gay and lesbian subculture in the two main cities of Zurich and Geneva, as well as some on offer in the neighbourhood centres of Basel, Bern, Lucerne, Lausanne, and St. Gallen. Outside of these centres, LGBT people are barely noticed/noticeable in public.
Basel has a small but tight and affable gay scene of clubs, dance parties, restaurants, stores, and saunas.
GAY FRIENDLY PUBS, CAFES, BARS & CLUBS
Baragraph (Kohlenberg 10), casual cocktail bar and lounge, mixed younger crowd, minimalist modern decor/design.
Besenkammerbar (Baselstrasse 48), to the south in Reinach, private, informal, comfortable gay/lesbian/bi old-style gathering place, Thursday through Sunday from 6pm.
Cargo Bar (St. Johanns-Rheinweg 46, at Johanniterbrücke), mixed crowd, jazz sessions, big bands, sleazy listening and dirty dancing.
Hirscheneck (Lindenberg 23), gay and alternative restaurant, meat, vegetarian and vegan; concert and dance cellar bar, non-corporate easygoing vibe. Hardcore Untragbar gay Sundays at Hirscheneck, from 9pm; DJs, sci-fi, porn and Funny as Fuck TV videos.
Irrsinn Bar (Cupido) (Rebgasse 43), alternative young crowd, cocktails; Metal,Punk, Hard Core music. Bar-Club on 2 floors, open to 2am.
Kaserne/ KaBar (Klybeckstrasse 1b), terrace cafe, lunch daily, nightly snacks; ZischBar gay nights sponsored by HABS gay group every Tuesday 9pm-1am, DJ music, summertime terrace.
Kuppel (Binningerstrasse 14, Bahnhoff), mixed crowd clubbing, concerts, cocktails, cozy ambience; salsa and Hip Hop nights, English cabaret and comedy shows.
L39 (Rebgasse 39), longtime gay neighborhood bar and lounge for men and women, the former Elle et Lui, open Monday-Thursday 5pm-2am, and Friday/Saturday until 3am.
Les Gareçons (Schwarzwaldallee 200 at Badischer Bahnhof station), gay-friendly bar, men and women; open 9am - midnight, (weekends 1am) with DJ music, shows, Tango nights. Sunday breakfast all day. Open from 9 clock. Café, cocktail bar, lounge in Baden. Large sun terrace with Basel's longest couch. Every Friday "DJ7 @ fridays @ LGBasel" (converter, Basel) Free admission. every Saturday "100% acoustic digestif" - pure lounge, crispy sound, various DJ's; every Sunday "Pink Sofa" - various DJ's from 16 h to 23 h breakfast, cake chat and gossip coffee, cocktails, Chilling you softly till Boombox; Organizers of the Gay station.
Parterre (Klybeckstrasse 1b), restaurant and bar, daily from 7pm, outdoor lounge; creative, seasonal, fresh market cuisine, constantly changing menu.
Schluggstube (Gerbergässlein 28, Altstadt Grossbasel), zany, kitch atmosphere, upscale neighborhood bar, mixed crowd.
GAY FRIENDLY DANCE PARTIES
Bar Rouge (Messeplatz 10, Mustermesse), unique view from high above the rooftops, evenings of finger food, cocktails and DJ music. Free admission, but limited number of guests.
Borderline (Hagenaustrasse 29), large two dance floor nightclub, mixed crowd, chill zone, performances; special event gay parties.
Game Boys + Playgirls, monthly gay-friendly dance party at Kuppel (Binningerstrasse 14).
Grand Casino Basel (Flughafenstrasse 225), hotel and nightclub complex; slot machines, gaming tables, restaurants, bars, concerts, dance parties by House of Fashion.
QueerPlanet, the monthly gay dance night, changed venues in 2014, now at Club SUD (Burgweg 7), a "hot House & Electro House Event for Gays, Lezgirls & friends."
GAY FRIENDLY SAUNAS & BATHHOUSES
Sauna Sunnyday (Grenzacherstrasse 62), basement level hot spot, cabins, lockers, bar, sauna, bio-sauna, whirlpool, sling, TV/video lounges, gym, gay sex shop, plus exotic and erotic massage. Sometimes hot rent boys. Opening hour: Mon-Thu: 12: 00- 23:00 Fri: 12: 00-05: 00 (night sauna) Sat, Sun, Holidays: 14:00 - 23: 00. Single Entry: 31.- SFR / 21.- SFR
GAY CRUISING
Fitness Park Heuwaage (Steinentorberg 8, 4051 Basel), Very frequented by gay and bi's. "Mixed" steam room "Men" and steam room often action. Pay attention to the supervision and to the homophobes.
Schützenmattpark, The Schützenmattpark is located near the railway station. A beautiful park in which it is quite "instinctive" approaching especially in the warmer months. Mixed crowd. There are hedges and a relatively large cruising area. Ne toilet facility is there.
Tinguely, After the Tinguely Museum, between day care center and Roche. Very many high hedges with many possibilities.
Other Adult Services
BDSM
The basic form of BDSM (Bondage & Discipline/ Dominance & Submission/ Sado-Masochism) is all about the erotic and sexual acts and mind-sets of dominating and relinquishing control.
In the past few years BDSM has got a pretty bad reputation, but the basic principles can be extremely liberating and in the long run if you engage with it, turn you on in a way that you would never even have thought about. The fact that the standard media representation of BDSM is of something seedy and weird and sometimes make it feel like a taboo.
"But if girl take the reins it can actually increase their sexual confidence and sense of agency, while giving men a break from having to be 'on top', psychologically as well as literally which is the standard dynamic for most lovers. The trick is to have an open mind to sexuality, obviously anything which causes harm to your loved one or yourself is not good, but we're all humans and exploring the parts that make us a little different is what can make a hugely beneficial relationship.
BDSM Clubs in Basel:
Studio Kim Sanders, Dornacherstrasse 26 4053 Basel
Tel: 079 678 96 66
SM-Lady Loreen , 4055 Basel
Tel: 078 612 67 26
Tel: 079 267 35 58
Lady Josephine, Hegenheimerstrasse 81 4057 Basel
Tel: 079 894 66 72
Lady Dalia + Lady X, Riehenring 143 4058 Basel
Tel: 076 420 78 53
Swiss Jungdomina EVA, Riehenring 143 4058 Basel
Tel: 079 700 20 29
Dating
Dating in Basel can be a bit tricky due to cultural differences, so your best bet is to sign up for a dating site before your trip so you can meet a few locals ahead of time. AdultFriendFinder.com lets you meet local members in Basel and get to know them on a personal basis before you arrive. Take advantage of site features like live chat and member to member webcams so you can begin flirting before arranging a face-to-face meeting. Since your time in Basel may be limited, get to know each other's desires beforehand, so that when you meet you can start having some real fun.
How to find Sugar Babies and Sugar Daddies
If you are looking for an alternative to escorts in Basel with a girl who doesn't charge by the hour, sugar dating is the ideal solution. There are thousands of beautiful young women at SecretBenefits willing to do anything for a man who will help them pay their bills.
Often referred to as the "Tinder for Older Guys", SecretBenefits matches hot young women interested in pampering older gentlemen. You don't have to be a millionaire at SecretBenefits.com, you just need to be a respectful gentleman who knows how to treat a woman.
Transsexuals and Shemales
Finding someone for transsexual dating when you're on the road can be a bit tricky, so your best bet is to sign up for a dating site before you go so you can find locals ahead of time. TSdates.com is a dating site designed to help you find exactly what you are looking for in your hookup in Basel. Take advantage of site features like live chat and member to member webcams so you can begin flirting before arranging a face-to-face meeting. With over 40 million members, and thousands of transsexual members around the world, TSdates.com is the world's largest site of sex-minded friends for discreet encounters and will help you find your next transsexual play partner.
Where can I find shemales in Basel? You can watch transsexual live sex shows in Basel as long as you are connected to internet. Check Now: Tranny Live Sex Video Chat

Most t-girls in Switzerland work from the private flat brothels and advertise online. Minimum charge is 100CHF, but usual is couple hundred CHF per hour. Many of the Shemale Escorts are from Spain and South America.
Sexual Services for Women
Most male prostitutes in Switzerland come from other European countries. Some of the male prostitutes only serve men, but there are some high-class male escorts who will also satisfy women´s needs.
Sleeping and Girl Friendly Hotels
The White Horse Hotel is on Webergasse and does not hide its location. It is directly in the middle of the red-light district. It is a good choice.

Basel´s nightlife is going to be right in the city center and many of the best places to try to have sex with Basel girls are close to the Old Town area. It is a good idea to rent an airbnb or a hotel in the city center if you do not only want to have sex with the prostitutes.
Stay Safe
Switzerland is not surprisingly one of the safest countries in Europe, but anywhere that attracts Rolex-wearing bankers and crowds of distracted tourists will also bring out a few pickpockets. Obviously, keep an eye on belongings, especially in the midst of summer crowds.
Quite a few Swiss establishments will print your entire credit card number onto the receipt, thus raising identity theft concerns when shopping with a credit card in Switzerland. Therefore, visitors using credit cards should carefully review the information printed on all receipts prior to discarding them. This happens, for instance, in some book and clothing stores and even at the ubiquitous K-Kiosk. This list is obviously not exhaustive; therefore, the visitor must beware whenever using a credit card.

Women traveling alone should have no problems. The younger Swiss tend to be very open with public displays of affection - sometimes too open, and some women may find people getting too friendly especially in the wee hours of the club & bar scene. Usually the international language of brush-offs or just walking away is enough.
Swiss police take on a relatively unobtrusive air; they prefer to remain behind the scenes, as they consider their presence potentially threatening to the overall environment (practice of deescalation). Unlike some more highly policed countries, officers will rarely approach civilians to ask if they need help or merely mark their presence by patrolling. However, police are indeed serious about traffic violations. Jaywalking (crossing a red pedestrian light), for example, will be fined on the spot. The upside to stringent traffic rules is that automobile drivers are generally very well-disciplined, readily stopping for pedestrians at crosswalks, for example. Generally, you are safe anywhere at any time. If, for any reason, you feel threatened, seek a nearby restaurant or telephone booth. The emergency phone numbers in Switzerland are:
Police emergency call: 117
Fire station: 118
Medical emergency, emergency rescue service: 144
International emergency call: 112 (for international compatibility), operators are generally English-speaking.
and:
Car break-down service (Strassen-Pannenhilfe): 140
Personal crisis line (Telefon Seelsorge, Dargebotene Hand): 143
Toxin information (Giftinfos, Notfall-Beratung): 145
Children, youth emergency (Kinder-Jugend Notruf): 147
Road condition (information only): 163
Avalanche/all-points bulletin (information only): 187
Rega, air rescue: 1414
Air-Glacier: 1415
Parents emergency call (Elternotruf): 044 261 88 66
Tropes institute (Tropeninstitut Basel): 061 284 81 11
Animal rescue service (Tierrettungsdienst): 044 211 22 22
Football (soccer) games are the only notable exception to the above rule. Due to the potential threat of hooligan violence, these games (especially in Basel or Zurich) are generally followed by a large contingent of police officers with riot gear, rubber bullets, and tear gas, in case of any major unrest.
Switzerland has very strong Good Samaritan laws, making it a civic duty to help a fellow in need (without unduly endangering oneself). People are therefore very willing and ready to help you if you appear to be in an emergency situation. Be aware, though, that the same applies to you if you witness anyone in danger. The refusal to help to a person in need can be punishable by law as "Verweigerung der Hilfeleistung", i.e. refusal of aid. The general reservation of Americans to avoid entanglement with strangers due to possible future civil liability does not apply in Switzerland, for it would be practically impossible to wage a civil suit against anyone providing aid.
The drinking age for beer, wine and alcoholic cider is 16 (but not in all cantons, so make sure to ask before buying) while the age for any other alcohol (e.g. spirits, "alcopops", etc) is 18. The public consumption of alcohol in Switzerland is legal, so do not be alarmed if you see a group of teenagers drinking a six-pack on public property; this is by no means out of the ordinary and should not be interpreted as threatening.
Switzerland is not a country of insane civil lawsuits and damage claims; consequently, if you see a sign or disclaimer telling you not to do something, obey it! An example: in many alpine areas, charming little mountain streams may be flanked by signs with the message "No Swimming". To the uninitiated, this may seem a bit over the top, but these signs are in fact a consequence of the presence of hydroelectric power plants further upstream that may discharge large amounts of water without warning.
In mountain areas, be sure to inquire about weather conditions at the tourist information office or local train station as you head out in the morning. They should be well informed about severe weather conditions and will advise you about possible avalanche areas.
There have been problems with police assuming that any Black, East European, or Arab person without an ID card or passport is an illegal immigrant, and treating them accordingly. That could be a considerable problem if you are travelling alone.
See Also