Kraków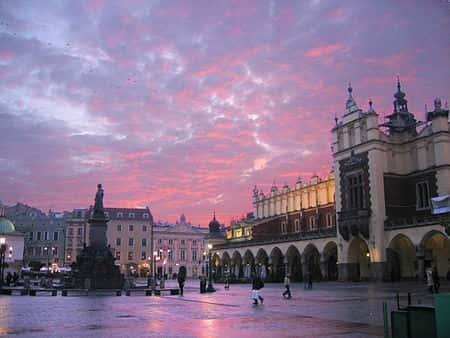 Krakow Sex Guide advises where to find sex, working girls, prostitution, street hookers, brothels, red-light districts, sex shops, prostitutes, erotic massage parlors, strip clubs and escorts in Kraków, Poland.
The city of Kraków [1] is in Lesser Poland Lowland, the capital city of the Malopolskie (Lesser Poland or Little Poland) province in the southern region of Poland.
Sex and Prostitution in Kraków
Prostitution (Prostytucja) in Poland is legal, but operating brothels or other forms of pimping or coercive prostitution and prostitution of minors are prohibited.
The research, which refers to "Newsweek" that every fifth student in Poland regularly sells sex. Some of the girls want money directly, but other girls only want a sponsorship, so they cab tell them self that they are not prostitutes.
Krakow is a beautiful city, but to be honest, it's not the best place for mongering. However, like in other big cities in Europe you can still find some sex action from the brothels, massage salons and strip clubs.
Prostitution Facts
Prostitution is legal in Poland, but operating brothels, pimping, coercive prostitution, the prostitution of minors and living off someone else's prostitution are all prohibited.
Prostitutes operating in illegal 'escort agencies' or 'massage parlours' are breaking the law, those operating independently are not.
Prostitutes in Poland do not have to pay tax.
NGOs estimate there are over 18,000 prostitutes in Poland and 15 per cent of these are male.
A 2009 US Human Rights Report says the police estimate there are 3,300 sex workers in the country.
Kraków Female Escorts
You can find beautiful escorts in Krakow. They are mostly Polish but also from other East European countries.
Prices
Prices for an escort start from around 100PLZ and go up 100PLZ for extra services like BBBJ and CIM. You ring them, a taxi takes you to the flat or you walk if they are local. This is the cheapest option for mongering in Krakow.
Red Light Districts
There is no specified Red-light district in Krakow like the ones in Germany and Amsterdam. Everything in sex business is spread across the town and not just in one area. There are many beautiful independent escorts, erotic massage parlors, brothels and strip clubs located all over the Krakow.
See Also: List of red-light districts
Prostitutes and Sex Workers
Price to have sex with a prostitute in Kraków is around 200 złoty for an hour. But some girls will drop their prices as low as to 100 zloty.
Poland has a high number of migrant sex workers – the average estimate is 33 per cent – many of whom are from Ukraine, which has the highest HIV infection rate in Europe. And these numbers are not made up of heroin addicts or gay men, the hardest hit are young female sex workers.
Prostitution is the only profession in Poland that is not taxed, but sex workers may be asked by authorities to prove that is what they do, since prostitution is not recognized as legitimate work, and therefore receive no social benefits.
Most prostitutes in Krakow work at the small studio brothels or in their own private apartments.
Street Hookers
Polish law allows streetwalkers and escorts to trade independently, but prohibits the establishment of brothels and the practice of pimping. It's not easy to find street prostitutes from Krakow city.
Roadsides between Krakow and Katowice are full of prostitutes. Mostly truck drivers use these services.
Hookup and Pick Up Local Girls
Meeting local girls and getting laid for free is fun! Read more on how to pick up girls in Kraków: https://hookuptravels.com/wiki/Kraków
Live Sex Cams
Can I watch Live Sex Cams in Kraków? - Yes, you can! Basically you can watch our online live sex shows for free anywhere in the world if you're connected to internet. Join to get 10 free private teasers and 9.99 credits for free! You can choose any girl from our trusted Live Sex Cams!
Live Sex Cams are booming at the moment. Webcam models can be found from all over the world and you can find girls, guys, trannies, couples and groups of different ages performing to you. Watching live sex shows is usually free, but if you buy some credits, you will have much better chances to see adult action as desired! It's possible also to hire a webcam model to a private chat room where you can ask the person to fulfill your fantasies.
Where to Get Sex Now
It is easy to get sex online in Kraków. You just need to find the best available girls. See Girls Online Here!
Adult Locations
You can find several places for adult fun in Krakow. Sex business is usually concentrated in massage salons and brothels.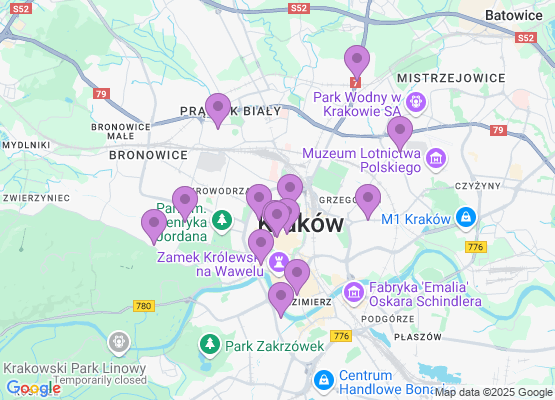 Escort Services and Agencies
Unfortunately we don't list in this category!
Finding an escort when you're travelling can be a bit tricky. An ideal alternative to escorts is a girl who is looking for a mutually beneficial relationship. There are thousands of horny girls willing to do anything for a generous guy. Click Here to hookup with a beautiful young woman now.
Escort agencies are allowed to put clients in touch with prostitutes, and charge a fee for this service, on the condition that the escorts are not working together on the premises.
If you are up for an adventure of this type, the best way to make such arrangement is to ask taxi driver to get you to some "agencja towarzyska" (escort agency) that is simply a brothel in polish terms. Most taxi drivers know all such places. Places having Ukrainian or Russian women should probably be preferred, some sources say they are more attractive then the polish selection.
Erotic Massage Parlors
Unfortunately we don't list in this category!
Head out from the Old Town on any major route and you will quickly find a 'massage' joint that hints heavily at other services, or openly advertises them. Many of the girls who work at these erotic massage parlours in Krakow are young and beautiful. There are some asian girls too, but Krakow´s and Poland´s most massage parlours have sexy white girls. Massage therapists in Krakow are sometimes qualified and sometimes just random girls without an actual massage skills. Massage is often very sensual and there will be lots of touching near the private parts as a foreplay. Hand-job provided in the end is usually done with oil and included in the price.
You can find many different kind of sensual massages in Krakow, such as Lomi Lomi and Nuru Massage. Tantric Massage is also very common in Krakow massage salons.
If you try Tantric Massage in Krakow, you will be surprised as it can be performed with or without the inclusion of intimate body parts. The tantric masseur can make you cum by caressing your with her body and hands, but also if you wish they can give you a Hand Job and make you cum this way. Best thing about the Tantric Massage in Krakow is that it allows you to establish deeper contact with the masseuse, feel the internal power, and become more self-aware.
Brothels and Sex Clubs
Krakow is full of brothels that barely bother to put up the window dressing to make their premises appear legal.
Krakow's brothels, which usually have girls working in the building, prefer the guise of sauna, solarium or massage parlour. Presumably the word 'agency' just isn't sexy enough.
Flashing neon come-ons are a common feature on streets just minutes from the Market Square. Signs spell out lewd services for passers. There is a wide selection. Just around the corner from ul. Długa, another venue advertises a sauna, a solarium and a glory hole among its attractions.
Easiest way to find these places is to ask taxi driver to get you to some "agencja towarzyska" (escort agency) that is simply a brothel in polish terms.
Here are a list of places with a traditional brothel setting. Small bar / lounge room with girls watching customers come in. You can approach any girl, offer her an over priced drink (or not) and purpose to 'go to the room' when the time is right. You can expect half the girls to speak a little english. Ladies Drink prices are usually the same a room prices, 150 zl. Bar prices are usually double what you would find in a respectable establishment.
Lalamido (old name, but cabs still know what you mean), now known as Rocco Night Club - św. Katarzyny 4 - ring the door bell to go in.
Dulga 50 is pretty famous brothel in Krakow but it has got quite bad reviews. Szeroka 22 is also a brothel, open daily from 11:00 to 20:00 and priced at 250 PLZ for one hour and 100 PLZ for BBBJ.
Sex Clubs
A bit further out of town are the sex clubs cum brothels of Krakow. These places usually have a small bar and dance area where you pick a girl and take her to one of the private rooms. The women are usually older and less firm than the girls in the lap dancing clubs. Sex will usually cost 250 PLZ but this will be basic you will have to pay more for extras. To get to these krakow brothels you will usually need a taxi.
Casablanca Krakow sexclub, Grodzka 42 flat 2, Services: blowjob no condom with cum in mouth CIM for 200 zloty and threesome 400 zloty.
Strip Clubs and Striptease
In the city center there are a few striptease and lapdancing good ones are VIP and Taboo. A drink will cost you 20 PLZ and a dance will take you back 120 PLZ. The girl will strip naked and dance in front of you but there is strictly no touching in these clubs.
There are several strip clubs in Krakow, and these are legal. But keep your wits about you. The Krakow Post has received many reports of customers' credit and debit cards being scammed for thousands of pounds. One visitor from the UK claims to have had 13,000 pounds skimmed from his account in less than four hours at a Krakow strip joint.
Karaoke and KTVs
KTVs are popular in Asia but you can't find any of them in Krakow.
Swinger Clubs and BDSM
ALT.com is the best place for local singles, swingers, and couples in the BDSM community to connect with those interested in submissive sex, power exchange, locating persons for new slave roles, erotic BDSM, bondage & fetish sex, as well as live sex dates. Find thousands of play partners for whatever your fetish may be; bondage, foot, cockold, spankings, role-play, electric or water play, sadism and masochism. So whether you have the desire to explore your unrealized fetish fantasies, or you are extremely experienced and would love to train someone new, ALT.com is a community designed for people with like-minded interests to find and connect with each other.
Swinging is not very popular in Krakow.
Sex Shops and Adult Stores
If you don't feel like visiting or cannot find any local sex shops in Kraków, you can easily order adult products from Online Sex Shop.
Black White - Ul. Westerplatte 3
Arcade with gay friendly atmosphere.
Facilities: Dark room, Video shows, Credit cards accepted.
Coco Butik, Beera Meiselsa 4, tel.: +48 795 605 515
Erotic Store Kraków, Joselewicza 18, tel.: +48 660 861 055
Ann Marie Lov, Dietla 73, tel.: +48 12 429 29 90
Love Hotels and Short Time Hotels
There aren't any real original style love hotels in Krakow. If there are short-time hotels, all the working girls know these places.
Nightclubs and Bars
There are lots of nice bars and nightclubs in Krakow. If you're good-looking it shouldn't be very difficult to find a local girl to hook up.
Shine Club Kraków, Starowiślna 16, tel.: +48 725 700 225
Taboo Club, Floriańska 33, tel.: +48 12 426 26 06
LOKAL Krakow, Rynek Główny 6, tel.: +48 519 089 658
Night Club VIP, Mikołajska 4, tel.: +48 510 490 510
FRANTIC CLUB, Szewska 5, tel.: +48 12 423 04 83
Gay and Lesbian
Gay modeling in internet is getting more popular all the time and it's a big market alongside with gay porn. You can watch gay live sex also in Kraków as long as you are connected to internet. Check it out: Gay Live Sex Video Chat
While Poland is one of the few countries in which homosexuality has never been punished by law, do not for one moment think that this is a gay friendly nation. Centuries of hard-core Catholicism have created an atmosphere where being gay is still regarded as 'bad', and even in a westernised, hip and happening city such as Kraków you'll find gay life buried very much underground – this was after all the city where not long ago a Gay Pride march was ambushed by soccer hooligans and religious extremists, resulting in bloody street battles. Faced with such closed attitudes it'll come as small surprise that homosexuality was officially listed as a disease all the way until 1991, and gays will find themselves getting short shrift by many politicians. Late president Lech Kaczyński went on record proclaiming homosexuality 'unnatural', while his twin brother Jarosław, the former Prime Minister was moved to declare that gays should be banned from teaching in public schools. Unpleasant sentiments, but not nearly as malignant as the opinion of LPR politician Wojciech Wierzejski whose many rants included the immortal words: 'gays should be bludgeoned… they are all pedophiles and members of the mafia.'
Surprisingly, the age of consent in Poland is the same as heterosexual relationships – 15 – and there are signs of changing attitudes. 2005 heralded Poland's first gay marriage (not officially recognised), while the previous year saw Warsaw's public transport body become the first company to officially acknowledge homosexual relationships by giving gay employees and their partners the right to free transport.
GAY BARS AND CLUBS:
ul. Gazowa 21
What used to be Cocon Music Club has now re-opened as Club Coco. Open only on weekend nights, Coco is the place for dancing through the night while bathed in a sea of colored lights. Located in Krakow 's Kazimierz district. They started in 2001 and is one of the largest and most well-known LGBT clubs. The club offers: 2 bars, a dance floor, a darkroom , a chill-out room, a place for smokers. Karaoke (Thursdays), body-painting (Fridays and Saturdays) Opening hours: Wednesday: 22:00 - 3:00, Thursday: 21:00 - 3:00, Friday: 21:00 - 5:00 & Sat: 21:00 - 06:00. Price list: entry 10 zł. Thursday and Friday, free admission
ul. Dietla 85
All week from 21:00. Entry 10zl. Newly-opened discreet gay place between the Old Town and Kazimierz. Features a bar, maze , private cabins, sex movies, chill out room, smoking room, theme parties (including naked party). FireZone: part of the club, in which events are organized for fetishists. In this part of the club, there are bed, Slingi, sex movies, WC, cloakroom and a mini bar. FireZone is open only on Saturdays from 22:00 to 06:00.
ul. Berka Joselewicza 21c
From the creators of Kitsch comes a bar as gay as Kitsch used to be.
ul. Krowoderska 31
Hidden very discreet club for men only. Darkroom , bar, booths, video room, shop with accessories. Themed events: naked party, party underwear jack-off party , fetish & sneakers sport and uniform day party. Opening hours: Monday - Thursday: 15:00 - 04:00, Friday: 15:00 - 8:00, Saturday: 15:00 - 8:00 & Sunday: 15:00 - 04:00
Fortress Krakow , Rynek Dębnicki 6 (down the stairs, entrance marked with a red letter T)
The club offers: bar, Slingia , private area, darkrooms ,themed events: Fetish, underwear party, party naked. Phone +48 730 529 102 Opening hours: Friday, Saturday: from 22:00
ul. Bozego Ciala 10
Quite gay-friendly cafe with an underground dance floor.
ul. Wielopole 15/4
Perhaps the most well-known "gay bar" in Krakow is Kitsch, though in recent years it's become more of an after-party place for straight partiers than gay and lesbian revellers. Luckily, you can always count on grabbing a drink here at 4am, and the dance floor is always packed, and always tolerant - even if it's not quite gay.
GAY SAUNAS & BATHHOUSES
Spartakus, Ul. Konopnickiej 20
Facilities: Dark room, Gay (men) only, Video shows, Bar, Work-out equipment, Airco, Internet, Snacks or Lunch, Sauna, Steam bath/Turkish bath, Jacuzzi/Whirlpool, Solarium.
GAY OUTDOOR CRUISING
Planty Garden Ring, Between Slowackiego Theatre, Kopernika & Ul. Sw. Krzyza near the bandstand
The park was planted on the site of the old City walls. You can occasionally find some rentboys from here at night time. Kind of rough area.
GAY CINEMAS & INDOOR CRUISING
You can find the locations of Cinemas where you can find some gay company from "Adult Shops" section below.
Other Adult Services
Other adult services are quite rare in Krakow but you can find some escorts willing to have for example BDSM sessions.
Dating
Dating in Kraków can be a bit tricky due to cultural differences, so your best bet is to sign up for a dating site before your trip so you can meet a few locals ahead of time. AdultFriendFinder.com lets you meet local members in Kraków and get to know them on a personal basis before you arrive. Take advantage of site features like live chat and member to member webcams so you can begin flirting before arranging a face-to-face meeting. Since your time in Kraków may be limited, get to know each other's desires beforehand, so that when you meet you can start having some real fun.
How to find Sugar Babies and Sugar Daddies
If you are looking for an alternative to escorts in Kraków with a girl who doesn't charge by the hour, sugar dating is the ideal solution. There are thousands of beautiful young women who are willing to do anything for a man who will help them pay their bills.
Often referred to as the "Tinder for Older Guys", Sugar Dating matches hot young women who are interested in pampering older gentlemen. You don't have to be a millionaire to meet a sugar baby. Click Here if you are a respectful gentleman who knows how to treat a woman.
Transsexuals and Shemales
Finding someone for transsexual dating when you're on the road can be a bit tricky, so your best bet is to sign up for a dating site before you go so you can find locals ahead of time. TSdates.com is a dating site designed to help you find exactly what you are looking for in your hookup in Kraków. Take advantage of site features like live chat and member to member webcams so you can begin flirting before arranging a face-to-face meeting. With over 40 million members, and thousands of transsexual members around the world, TSdates.com is the world's largest site of sex-minded friends for discreet encounters and will help you find your next transsexual play partner.
Where can I find shemales in Kraków? You can watch transsexual live sex shows in Kraków as long as you are connected to internet. Check Now: Tranny Live Sex Video Chat

Krakow and Poland are not the best destinations for Shemale lovers. You can find some cross dressers from local gay venues, but that´s about it. Also most world travelling t-girls will not visit the Poland because the prices are so low. Basically why would they go to Poland where average price for sex is 4 times less than in North or Western Europe.
Sexual Services for Women
There is quite high prevalence of male prostitution in Poland, with 15% of prostitutes being said to be male, more than double the European average of 7% (the study states that "Austria, Finland, Denmark, Estonia and Lithuania report almost exclusively female sex workers, while Poland reports that 15% of its sex worker population is male"). However most of these male sex workers only take male customers and only a small part of them take female clients.
To find sex in Krakow, you can browse around internet or go to the local clubs where women should easily find company.
Sleeping and Girl Friendly Hotels
Some hotel receptionist will give you trouble if you bring hookers to your room. If you act well and pretend they are just your friends you should be fine. Of course this doesn't work if the girl looks like a crack whore.
Stay Safe
Like the rest of Poland, Kraków is generally a very safe city with strong police presence. Violent behavior is rare and if it occurs it is most likely alcohol-related. While pubs and clubs are generally very safe, the nearby streets may be scenes of brawls, especially late at night. Try to avoid confrontations. Women and girls are generally less likely to be confronted or harassed since the Polish code of conduct strictly prohibits any type of violence (physical or verbal) against women.
Follow standard city travel rules: don't leave valuables in the car in plain sight; don't display money or expensive things needlessly; know where you're going; be suspicious of strangers asking for money or trying to sell you something. Pickpockets operate, pay attention to your belongings in crowds, at stations, in crowded trains/buses (especially to/from the airport), and clubs. In any case, do not be afraid to seek help or advice from the Police (Policja) or the Municipal Guard (Straż Miejska). They are generally helpful, polite and in most cases speak at least basic English.
Racism
As a result of German and Soviet terror, modern Poland is a very homogeneous society. Even though quite a few Asian and African migrants have settled in the larger cities (including Kraków) in the last couple of years, it is still quite rare to see non-Caucasians on the Polish streets. If you are a non-white traveller do not be surprised (or alarmed) if some people (especially young children) stare at you with curiosity. The overwhelming majority of Poles is composed of warm, hospitable people who are often curious to learn more about other cultures. Racist incidents are extremely rare, but, just like anywhere else in Europe, have taken place. If you are unfortunate enough to experience racism or too much curiosity, it is important not to get yourself involved in a confrontation. Walk away instead.
Scams
As in any major tourist city there are people trying to take advantage of travellers. Generally, use common sense and follow simple precautions. Below is a list of the most common scams: See also: Prostitute scams
Bar scam
A common scam is for two or three women (can be Polish/Foreign, not always attractive) to walk up to men in Main Market Square or surrounding streets and ask for directions to a particular street or square. If you respond "I don't know" they will ask you if you have a map, introduce themselves and say "will you join us for a drink?". They might also ask you questions like 'are you here alone?', 'do you know anyone in Kraków?', 'do you speak Polish?', all to try and determine if you are a tourist and if you have any connections to Kraków. They will then lead you to a nearby nightclub where you will be presented with a huge bar bill for ordering just a handful of drinks. Several bars/clubs on ul. św. Tomasza, Sławkowska, Floriańska and św. Marka have been linked to this scam, i.e. Club Saxon and Hard Candy.
Similar scams occur regularly with various approaches, even through starting to talk at a table in McDonald's. The clubs you are taken to do not always look like a public building, looking very residential from the outside. Note that it is legal to charge outrageous amounts for drinks. The best thing to do is to always be on your guard when in such a situation, and to make sure you check the prices before you order anything (including the prices of the drinks the girls are having). If you are in the unfortunate instance you are presented with an extremely large bill, call the police by phoning 997 or 112, and make sure the bartender hears that you are doing that.
Hard Candy and Club Saxon both do these scams openly. If you try to leave they have large Russian mafia-looking men rough you up. The city has not done anything about this and Hard Candy has been in operation for 10 years.
In general, bear in mind that, just like anywhere else in Europe, it is unusual for girls or women to approach strange man/men and even less so to invite him/them for drinks. If the situation looks to good and fortunate to be true, then probably it is.
Hotel scam
A few Kraków visitors have been victim to the hotel scam. After a long day of travel, the victim is awakened when their hotel room phone rings. It's the receptionist apologizing for the late hour but asking to verify credit-card details. The victim reads them out and drifts back to sleep. As Kraków guides know, there is a growing black market for stolen credit card numbers, and the chances are that even before the victim remembers this late night conversation there will be high charges to contest, possibly even ending their vacation early.
Taxi scam
When using a taxi always ask for a price for your journey before you leave. Scam taxis have been found to operate near to the main railway station. They are legally registered as "transportation services" and charge €20/1 km. With regular taxis prices are limited by law, and the pricelist is easily visible. It should be around 2,30 zł per kilometer, with an initial fee of 7 zł (first kilometre included in price). Reliable licensed taxi companies include: Taxi Barbakan, Taxi Dwójki, Lajkonik Taxi and Taxi 19191. While it is legal for "transportation services" to charge people as much as they like, their prices must be clearly displayed and must be clearly stated when you ask the driver. If you do not agree with the price, do not use the service. The best way to get a reliable taxi is to call them by phone (you can do it by yourself or ask hotel staff to do it for you).
Currency exchange scam
Another recent, but already quite common scam involves private currency exchange booths at and around the railway station, on the way from the railway station to the Old Town and on the Royal Way, which are the areas most commonly visited by tourists right after they arrive to Kraków. Look very closely what the BUY rate is when you exchange your currency into PLN, ask for the exact rate IN WRITING. Do not let the clerk point on the chart with rates, insist on quoting the rate for you beforehand on a piece of paper. Very often the rate is displayed not on an electronic board, but with digits on small tiles; it may happen that a small tile with a zero is partially slid right under the comma in the BUY rate, so e.g. instead of 3,45 PLN the actual rate is 3,045. This is difficult to notice and the clerks do not accept any complaints after you receive your money. Victim may lose up to 20% of the exchanged amount. Remember the rule of thumb - spread between the BUY and SELL rates should not exceed 2-3% of the BUY rate on the main currencies (EUR, USD, GBP) and 5% on secondary currencies (CHF, JPY, SEK, NOK). Stick to banks (even if the rate is slightly worse, it is still perfectly acceptable) or large currency exchange points. Ask at your hotel. Thie practice is definitely unfair and on the verge of legality. It has been described and condemned in local press. However, if the tile with 0 is visible at least in half, the booth owner may escape responsibility, as your acceptance of the rates is assumed. The currency exchange point at the railway station usually operates at rip-off spreads. AVOID at all costs, unless you are in a big hurry or selling PLN. Actually the best rates (with less that 1% margin) can usually be found in several exchange offices of Sławkowska street.
See Also