Philadelphia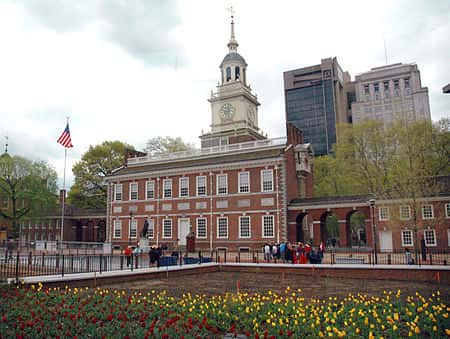 Philadelphia Sex Guide advises where to find sex, prostitution, hookers, brothels, erotic massage parlors and escorts in Philadelphia, Pennsylvania.
Philadelphia is the largest city in the Commonwealth of Pennsylvania and the fifth-most-populous city in the United States of America.
Sex and Prostitution in Philadelphia
WikiSexGuide Does Not Support Any Illegal Actions.

Prostitution is illegal in the vast majority of the United States, except some rural counties within the state of Nevada. Due to a US law FOSTA/SESTA, WikiSexGuide doesn't publish any ESCORT, MASSAGE or BROTHEL ads in the United States.
In Pennsylvania, prostitution (engaging in sex in exchange for money) is against the law. It is also a crime to hire a prostitute, or make money from or promote prostitution.
Under Pennsylvania's laws, a person commits the crime of prostitution by:
engaging in sexual activity for money, or loitering in a public place (or in view of a public place) for the purpose of being hired for sexual activity.
In Pennsylvania, only people who sell sex can be convicted of the crime of prostitution. People who buy sex can be convicted of patronizing (see below). The penalties for prostitution and patronizing are the same.
Red Light Districts
There is no Red-light district in Philadelphia. You have to fly to Amsterdam or Frankfurt to experience real Red-light districts. You can get sex in Philadelphia from erotic massage parlors and independent escorts.
Prostitutes and Sex Workers
Average price for girls advertising online in Philadelphia is $100-$150 for half hour and $200-$250 for one hour. Some of the escorts are quite sexy, but some can be nothing like the picture shows. Just remember to be careful and if the girl is not what you expect do not be afraid to leave. Cheapest sex in Philadelphia can be purchased from the Philly´s streets.
Street Hookers
Prices for prostitution services in Philadelphia: Handjob or blowjob for $20-$40 and quick sex in your car for $40-$80.
See also: How To Pick Up Hookers in North America
Street Prostitution Areas
Strip of K from Allegheny up to around Venango - Some quite nice looking hookers in this area. This area has also lots of cops patrolling.
All the side streets west of Lehigh south of the K - Hot girls sometimes
Buckius area (North) - Torresdale & Magee
South 15th Street from Federal to Reed Streets. - Every day there's at least 2-3 working streetgirls at Federal to Wharton.
North of Clearfield - Broad and Hunting Park
Hookup and Pick Up Local Girls
Meeting local girls and getting laid for free is fun! Read more on how to pick up girls in Philadelphia: https://hookuptravels.com/wiki/Philadelphia
Live Sex Cams
Can I watch Live Sex Cams in Philadelphia? - Yes, you can! Basically you can watch our online live sex shows for free anywhere in the world if you're connected to internet. Join to get 10 free private teasers and 9.99 credits for free! You can choose any girl from our trusted Live Sex Cams!
Live Sex Cams are booming at the moment. Webcam models can be found from all over the world and you can find girls, guys, trannies, couples and groups of different ages performing to you. Watching live sex shows is usually free, but if you buy some credits, you will have much better chances to see adult action as desired! It's possible also to hire a webcam model to a private chat room where you can ask the person to fulfill your fantasies.
Where to Get Sex Now
It is easy to get sex online in Philadelphia. You just need to find the best available girls. See Girls Online Here!
Adult Locations
These days you can find fun for adults in almost every American city. Many of the escorts do tours and travel across the USA and stay for a few days in each city to make money. Strip clubs and Asian massage parlours can be also found almost everywhere.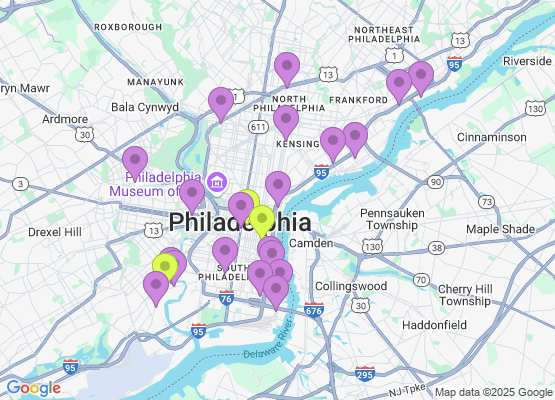 Escort Services and Agencies
Escorts in Philadelphia who provide sexual services for money are considered as prostitutes. Prostitution is illegal in the United States, except some rural counties of Nevada.
WikiSexGuide Does Not Publish Any Escort Ads in USA.

Due to a US law FOSTA/SESTA, WikiSexGuide doesn't publish ESCORT ads in the United States. WikiSexGuide respects the FOSTA and SESTA Acts.

Finding an escort when you're travelling can be a bit tricky. An ideal solution for having an alternative for escorts is Ashley Madison. There are thousands of horny girls waiting for you. Find all the beautiful young women at AshleyMadison.com!
Erotic Massage Parlors
Massage parlors in Philadelphia are illegal if they are offering sexual services or happy ending, such as hand job, blow job or full service.
WikiSexGuide Does Not Publish Any Massage Ads in USA.

Due to a US law FOSTA/SESTA, WikiSexGuide doesn't publish MASSAGE ads in the United States. WikiSexGuide respects the FOSTA and SESTA Acts.
Brothels and Sex Clubs
Brothels in Philadelphia are illegal. Many massage parlors, saunas, spas, and similar otherwise-legal establishments which serve as fronts for prostitution, are also considered as brothels. With the exception of some rural counties of Nevada, brothels are illegal in the United States.
WikiSexGuide Does Not Publish Any Brothel Ads in USA.

Due to a US law FOSTA/SESTA, WikiSexGuide doesn't publish BROTHEL ads in the United States. WikiSexGuide respects the FOSTA and SESTA Acts.
Strip Clubs and Striptease
The legal status of striptease varies considerably among the various jurisdictions of the United States of America.
Many U.S. jurisdictions have various laws related to striptease, nudity in public and related issues. For example, the "six foot rule" requires strippers to maintain a six-foot distance from customers while performing nude or topples. This rule does not apply when in a bikini or other work outfit, but is indicative of the level of scrutiny prevailing in some jurisdictions on dancer-customer interaction. Other rules forbid "complete nudity". In some parts of the United States, laws forbid exposure of female nipples, but does not apply if a stripper wears pasties.
Fully Nude and Topless Clubs
In several parts of the United States, local laws classify strip clubs as either topless or fully nude. Strippers in topless clubs can expose their breasts, but not their genitals. Strippers typically perform in a G-string and, depending on local laws, may be required to wear pasties covering their nipples. Fully nude clubs may be subject to additional requirements such as restrictions on alcohol sales or no-touch rules between customers and strippers.
To get around these rules two "separate" strip clubs—one topless and one fully nude—may open adjacent to one another. In a small number of states and jurisdictions, where it is legal for alcohol to be consumed but not for alcohol to be sold, some clubs allow customers to bring their own beverages.
These are known as BYOB clubs.
Independent Contractors
In the U.S., striptease dancers are generally classified as independent contractors. While a few smaller strip clubs may pay a weekly wage, for the most part all of a dancer's income is derived from tips and other fees they collect from clients. In most strip clubs, dancers have to pay a "stage fee" or "house fee" to work a given shift. In addition, most strip bars take a percentage of each private dance. It is customary—and often required in the United States—for dancers to also pay a "tip out", which is money (either a set fee or a percentage of money earned) paid to staff members of clubs, such as house moms, make-up artists, DJs, servers, bartenders, and bouncers, at the end of their shift.
Touching of Strippers
Touching of strippers is banned in many states. However, some dancers and some clubs condone touching of strippers during private dances. This touching often includes the fondling of breasts, buttocks, and in rare cases vulvae. In some locales, dancers may give a customer a "lap dance", whereby the stripper grinds against the customer's crotch while he is fully clothed in an attempt to arouse him or bring him to climax.
Karaoke and KTVs
KTVs (hostess karaoke bars with beautiful female staff) are popular in some parts of Asia but you cannot find any of them from Philadelphia.
Swinger Clubs and BDSM
ALT.com is the best place for local singles, swingers, and couples in the BDSM community to connect with those interested in submissive sex, power exchange, locating persons for new slave roles, erotic BDSM, bondage & fetish sex, as well as live sex dates. Find thousands of play partners for whatever your fetish may be; bondage, foot, cockold, spankings, role-play, electric or water play, sadism and masochism. So whether you have the desire to explore your unrealized fetish fantasies, or you are extremely experienced and would love to train someone new, ALT.com is a community designed for people with like-minded interests to find and connect with each other.
Swinger clubs (lifestyle clubs), are formal or informal groups that organize sex-related activities or establishments where patrons can engage in sex acts with other patrons.
Sex Shops and Adult Stores
If you don't feel like visiting or cannot find any local sex shops in Philadelphia, you can easily order adult products from Online Sex Shop.
High quality sex toys. Store is female owned and operated and the selection is fantastic, as well as the customer service.
1204 Chestnut Street Philadelphia, PA 19107 United States of America
1204 Chestnut Street Philadelphia, PA 19107 United States of America
Private video viewing booths.
6307 Passyunk Ave Philadelphia , Pennsylvania 19153
6307 Passyunk Ave Philadelphia , Pennsylvania 19153
This place has it all, dildos, cock rings, vibrators, cake moulds, shot glasses, condoms, penis shaped snacks. Anything you can think up to liven up a party or fun in the bed. This isn't your typical sex shop, but kinda like the Adult Gift Shop.
437 South St Philadelphia, PA 19147
437 South St Philadelphia, PA 19147
Sex shops in Philadelphia carry a good selection of adult toys. Some of the adult stores have also adult theater or private video booths available.
Kink Shoppe, 126 Market St, tel.: +1 267-908-5465
Sexploratorium, 317 South St, tel.: +1 215-923-1398
Danny's Midnight Confessions, 133 S 13th St, tel.: +1 215-925-5041
Scorpio Adult Boutique & Video, 205 S Juniper St, tel.: +1 215-545-2181
PASSIONAL Boutique, 317 South St, tel.: +1 215-829-4986
Fantasy Island Book Store, 7363 State Rd, tel.: +1 215-332-5454
Dream Boutique, Dream Boutique, tel.: +1 215-724-8507
Pleasure Chest, 2039 Walnut St, tel.: +1 215-561-7480
Risque Video, 4853 James St, tel.: +1 215-533-6969
Adonis Cinema, 2026 Sansom St, tel.: +1 215-557-9319
Spruce Street Video On 12th, 252 S 12th St #1, tel.: +1 215-546-6843
Love Hotels and Short Time Hotels
Love hotels are popular in some parts of Asia, especially in Japan. There are also many love motels and short-time hotels in South America. Unfortunately you cannot find any real love hotels in Philadelphia.
Nightclubs and Bars
There are many nice nightclubs and bars in Philadelphia where you can try your luck to find sex for free.
Voyeur Nightclub, 1221 St James St, tel.: +1 215-735-5772
Down Nightclub Philadelphia, 262 S 15th St., tel.: +1 215-732-1681
Brasil's Nightclub, 112 Chestnut St, tel.: +1 215-432-0031
Vice Social Club, 3001 Castor Ave suite 200, tel.: +1 215-423-3001
Pulse Night Club, 1526 Sansom St, tel.: +1 215-751-2711
Gay and Lesbian
Gay modeling in internet is getting more popular all the time and it's a big market alongside with gay porn. You can watch gay live sex also in Philadelphia as long as you are connected to internet. Check it out: Gay Live Sex Video Chat
There are only about 15 gay bars in Philadelphia, but the city has long been highly tolerant, and there's a significant - and politically active - LGBT community here. The local Lesbian and Gay Task Force, formed in 1978, guided passage of the 1982 Philadelphia Fair Practices Act, one of the country's earliest gay civil rights measures. And the city's tourism office has been a pioneer in courting gay tourists.
The Philadelphia´s tiny Gay District "Gayborhood" is anchored by the tiny Colonial alley Camac Street (pronounced cuh-mack) and the quaint blocks near it, between Walnut and Pine streets. In the 19th century this small enclave of historic redbrick mews (or trinities, as they're known here), was the area's Red-light district. It later became the site of several artists' clubs and small theatres, and a commercial - though not especially residential - gay scene has since grown up around it.
Gay Saunas & Bathhouses
Sansom Street Gym, 2020 Sansom Street
CBC Resorts - Club Body Center, 1220 Chancellor St
Gay Cinemas
Sansom Cinema, 120 S 13th St
Adonis Cinema, 2026 Sansom Street
Gay Bars
The Westbury, 261 S 13th St (Irving), Philadelphia, PA 19107, Washington Square West (215) 546-5170
Web: www.westburybarandrestaurant.com . Open Daily 11am-2am. Philly's oldest gay bar. Casual neighborhood bar with a dim, smoky atmosphere. A very laid-back place for good inexpensive drinks, this bar tends to have an older crowd.
Bike Stop, 206 S Quince St (Between 11th & 12th Sts and Walnut & Locust Sts), Philadelphia, PA 19107, Washington Square West (215) 627-1662
Web: www.thebikestop.com . OpenMon-Fri 4pm-2am, Sat-Sun 2pm-2am. Four level leather/Levi's bar. Dance your socks off on the 3rd floor, watch a game in the 2nd floor sports bar, cruise on the first floor or feed your fetish in the basement leather bar. Live music every Sunday night.
Other Adult Services
There are many interesting adult services available in USA such as BDSM services. You can always request special services from the escort you are going to hire, but extra services always cost a little more.
Dating
Dating in Philadelphia can be a bit tricky due to cultural differences, so your best bet is to sign up for a dating site before your trip so you can meet a few locals ahead of time. AdultFriendFinder.com lets you meet local members in Philadelphia and get to know them on a personal basis before you arrive. Take advantage of site features like live chat and member to member webcams so you can begin flirting before arranging a face-to-face meeting. Since your time in Philadelphia may be limited, get to know each other's desires beforehand, so that when you meet you can start having some real fun.
How to find Sugar Babies and Sugar Daddies
If you are looking for an alternative to escorts in Philadelphia with a girl who doesn't charge by the hour, sugar dating is the ideal solution. There are thousands of beautiful young women at SecretBenefits willing to do anything for a man who will help them pay their bills.
Often referred to as the "Tinder for Older Guys", SecretBenefits matches hot young women interested in pampering older gentlemen. You don't have to be a millionaire at SecretBenefits.com, you just need to be a respectful gentleman who knows how to treat a woman.
Transsexuals and Shemales
Finding someone for transsexual dating when you're on the road can be a bit tricky, so your best bet is to sign up for a dating site before you go so you can find locals ahead of time. TSdates.com is a dating site designed to help you find exactly what you are looking for in your hookup in Philadelphia. Take advantage of site features like live chat and member to member webcams so you can begin flirting before arranging a face-to-face meeting. With over 40 million members, and thousands of transsexual members around the world, TSdates.com is the world's largest site of sex-minded friends for discreet encounters and will help you find your next transsexual play partner.
Where can I find shemales in Philadelphia? You can watch transsexual live sex shows in Philadelphia as long as you are connected to internet. Check Now: Tranny Live Sex Video Chat

Transsexual Escorts:
Internet is also full of t-girl escorts who are ready to have sex for $150-$250, this amount of money will usually give you a 30 to 60 minutes of time.
Transsexual Street Prostitution:
You can sometimes find Shemale streetwalkers from same areas where regular hookers work. Top spot for the t-girls is Broad just north of spring garden and the side streets there.
Transsexual Friendly Clubs and Parties
Tgirl Play Parties is an on premise private sex club for Tgirls (ts,tv,cd,shemale,tranny) and those admire them. All parties are held in a discrete location with private and group play areas, complimentary condoms/lube, coat check, lockers, complimentary soft drinks and snacks and of course you can bring your own drinks.More: http://Tcrave.com/
TOC - Tavern of Camac, 243 South Camac Street, Philadelphia, PA 19107-5609 (215-545-0900)
Bar/restaurant in basement, piano bar on 1st floor, and bar and mini disco dance floor on 2nd floor. Since 2006, Monday Night Tgirls has been a fantabulous gathering for trans-girls and their friends and admirers. Both guys and girls are welcome and the party happens every Monday night in Philadelphia, so come on out for your chance to meet Kalina Isato and all of her beautiful friends. Monday Night Tgirls happens every Monday night from 9pm to 2am at Tavern on Camac.
You could also find transgender and transsexual girls from the following places:
Sisters, 1320 Chancellor Street, Philadelphia, PA (215) 735-0735 - A lesbian bar.
Shampoo, Willow Street (between 7th & 8th Street above Callowhill), Philadelphia, PA (215) 922-7500 - This club is in a converted industrial space.
Woody´s, 13th Street between Walnut and Locust, Philadelphia, PA - Primarily a gay bar and dance club.
Sexual Services for Women
Male escorts are much cheaper than female ones. Average cost for sex with male escort cost $50-$200. Most advertise online and services are usually cheaper for women than for men.
Sleeping and Girl Friendly Hotels
Ask the hotel before reservation that is it OK to bring guests to your room.
There is a wide variety of hotels located in the city of Philadelphia. Hotels usually range from $100 to $200 a night, excluding weeks with major trade conventions. Center City is home to a wide variety of moderate and high end hotel chains that can be found in five main areas:
Convention Center: Loew's, Marriott, Courtyard by Marriott, Residences at the Marriott, Four Points, Hampton Inn, Le Meridien, Hilton Garden, Travelodge, Clarion Suites
Rittenhouse/West Market-Palomar, Latham, Rittenhouse hotel, Bellevue at Stratford, Ritz Carlton, Embassy Suites, Four Seasons, Crowne Plaza, Sofitel, Club Quarters, Windsor Suites, Westin
East of Broad/Washington Sq West-Doubletree, Alexander Inn, Independent Hotel, Holiday Inn, Rodeway Inn, Parker Spruce
Old City (near Independence Hall)-Sheraton Society hill, Penn's View, Comfort Inn, Hyatt, Omni, Holiday Inn, Best Western
Philadelphia International Airport located in Philadelphia
Stay Safe
While Philadelphia is a city that struggles with crime, it's important to remember that the places visitors are likely to spend time in are quite safe and well policed.
Center City and its immediate surrounding neighborhoods in particular have low crime rates. Wealthier neighborhoods, like Rittenhouse Square, Old City and Society Hill, are safe, as are most central districts, including the majority of Northeast Philadelphia, the Art Museum Area, Chinatown, the Parkway, and Bella Vista. Some personal crimes (break-ins, muggings, burglary, assault) happen but much less often than the media suggest. On the flip side, violent crime is sometimes censored with the influence of developers and their PR companies. Northern Liberties is widely known to be a safe and hip area, but violent crime is very real.
Other parts of the city still struggle with crime. Violence is generally concentrated in the north central, west, and southwest portions of the city, and also to some extent in Powelton Village between Drexel University and the Philadelphia Zoo (though the latter location has seen some improvements). It is not wise to walk too far off Broad St. (PA Route 611) in North Philly around the Temple University area.
Philadelphia has a lower crime rate than tourist-friendly cities such as Chicago, Washington D.C, and New Orleans. As of December 2009, the homicide rate had dropped 20% over the previous year, continuing a trend of reduced violence in the city.
Also, be careful of traffic when crossing at major intersections—in Philadelphia, as in many major cities, one must always walk, cross, and drive defensively. The winding Schuylkill expressway provides some beautiful views, particularly around Boathouse Row, but do not try to enjoy them from your car; with the high speeds, the river on one side, and jagged rocks on the other, this is a sure way to cause an accident.
Although it is blown out of proportion at times, Philadelphia sports fans have earned a reputation as a very passionate and notorious bunch. It is advised to be extra vigilant when attending a major sports match at the Sports Complex, particularly those who have the courage to wear the opposing team's gear in hostile territory. For these fans, it is best not to provoke the Philadelphia faithful and take their jabs in stride, as fans have been assaulted and even seriously injured in fights in and around the Sports Complex and around town.
See Also