Jyväskylä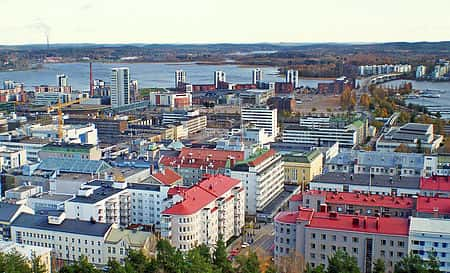 Jyväskylä Sex Guide advises where to find sex, working girls, prostitution, street hookers, brothels, red-light districts, sex shops, prostitutes, erotic massage parlors, strip clubs and escorts in Jyväskylä, Finland.
Jyväskylä is a university city in Central Finland. It is the biggest city on Finnish Lakeland area. Its population was about 85,000 until January 1, 2009, when the surrounding regions were merged with it, thus increasing the population of Jyväskylä to 130,000.
Sex and Prostitution in Jyväskylä
In Finland, prostitution is not as open as it is in other European countries such as in Germany or Netherlands. Most prostitutes advertise online and work from private apartments or hotels. For local people the most common way to have paid sex is to use erotic massage parlors. Most of erotic massage providers in Finland are from Thailand and there is Thai massage parlors in almost every city in Finland. Expensive escorts can be also found from strip clubs and most of them come from Russia and Estonia.
Red Light Districts
There is no specified Red-light district in Jyväskylä. During the Neste World Rally Championship you can find some working girls in the intersection of Kauppakatu and Väinönkatu. Other summer or winter weekends it is very rare to see any sex workers at the Jyväskylä streets.
Prostitutes and Sex Workers
Most of the sex business in Jyväskylä occurs in the private apartments, Thai Massage Parlors and strip clubs. Cost for a quickie (15-30min) is usually around 100-150€ and 1 hour costs 200-250€.
Neste Oil Rally is held in Jyväskylä every summer. During this motorsport event tens of prostitutes arrive to Jyväskylä to search customers. This is the best time to seek sex in Jyväskylä.
Street Hookers
There is very little of street prostitution in Jyväskylä. Except during the "Neste Oil Rally - World Rally Championship" you can find street hookers from the intersection of Väinönkatu and Kauppakatu. Most of the streetwalkers come from Russia, Thailand and Estonia. Price for one hour is usually 200-300€.
Live Sex Cams
Can I watch Live Sex Cams in Jyväskylä? - Yes, you can! Basically you can watch our online live sex shows for free anywhere in the world if you're connected to internet. Join to get 10 free private teasers and 9.99 credits for free! You can choose any girl from our trusted Live Sex Cams!
Live Sex Cams are booming at the moment. Webcam models can be found from all over the world and you can find girls, guys, trannies, couples and groups of different ages performing to you. Watching live sex shows is usually free, but if you buy some credits, you will have much better chances to see adult action as desired! It's possible also to hire a webcam model to a private chat room where you can ask the person to fulfill your fantasies.
Where to Get Sex Now
It is easy to get sex online in Jyväskylä. You just need to find the best available girls. See Girls Online Here!
Adult Locations
The top adult locations in Jyväskylä are Studio Amore, Punainen Lyhty and the some of the Asian massage shops.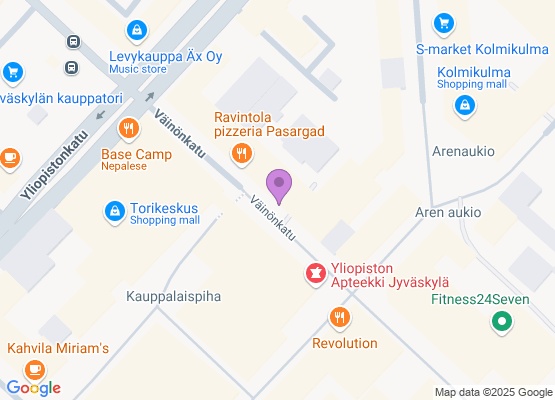 Strip Clubs and Striptease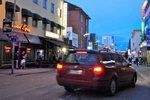 The Finest Adult Entertainment in TownDrinkDancers change weekly.Open 21:00 - 02:00 Monday to Saturday.
Väinönkatu 28, 40100 Jyväskylä
There are only a couple of Strip clubs and Privaatti show shops in Jyväskylä. The most well known Privaatti show room is called Studio Amore. Address is Gummeruksenkatu 6.
The main strip club of Jyväskylä is called "Punainen Lyhty". This means "Red Light" in Finnish language. Location is Väinonkatu 26.
Karaoke and KTVs
There are no KTV clubs in Jyväskylä.
Swinger Clubs and BDSM
ALT.com is the best place for local singles, swingers, and couples in the BDSM community to connect with those interested in submissive sex, power exchange, locating persons for new slave roles, erotic BDSM, bondage & fetish sex, as well as live sex dates. Find thousands of play partners for whatever your fetish may be; bondage, foot, cockold, spankings, role-play, electric or water play, sadism and masochism. So whether you have the desire to explore your unrealized fetish fantasies, or you are extremely experienced and would love to train someone new, ALT.com is a community designed for people with like-minded interests to find and connect with each other.
There are no Swingers Clubs in Jyväskylä, but it is best to search online for similar couples who are interested of such a fun.
Sex Shops and Adult Stores
If you don't feel like visiting or cannot find any local sex shops in Jyväskylä, you can easily order adult products from Online Sex Shop.
Adult shops in Finland have a quite good variety of sex toys and movies. Also some adult shops in Finland also offer a private shows ("PRIVAATTI"). In a private show you pay a fee for the casher for amount of the time you need to cum. Usually fees start from 20-30€/10minutes and 30-40€ for 20minutes and so on.
Once you are in a private room you will sit in a chair and stripper will dance front of you, some of the "privaatti" show clubs also offer erotic massage services. For the extra services you need to negotiate directly with the stripper or masseuses. In Jyväskylä you can find Studio Amorette from the Gummeruksenkatu 6, this place has a variety of nice looking girls and the service is usually very good.
Anti-Shop Oy, Gummeruksenkatu 5, tel.: +358 14 616358
Love Hotels and Short Time Hotels
There are no actual Love Hotels in Jyväskylä. Most people just like to have sex in their own homes in Finland.
Nightclubs and Bars
In Jyväskylä, you can find the top night clubs around the Väinönkatu and Kauppakatu. Most Finns start drinking at their homes and parks and go to the nightclubs around midnight when the party starts and goes till 3:30am.
Escape, Kauppakatu 32, tel.: +358 100 5564
Bra2, Kauppakatu 35, tel.: +358 10 7675560
London, Puistokatu 2, tel.: +358 100 5574
Katse Ravintolat, Väinönkatu 26, tel.: +358 50 4344497
Stall Elite, Raviraitti 7
Gay and Lesbian
Gay modeling in internet is getting more popular all the time and it's a big market alongside with gay porn. You can watch gay live sex also in Jyväskylä as long as you are connected to internet. Check it out: Gay Live Sex Video Chat
In common with its Scandinavian neighbours Finland is very tolerant of homosexuality and has progressive laws protecting the rights of gays and lesbians. Finland is not a populous nation so the gay scene is not large. However, gay and lesbian visitors are assured of a warm welcome from this gay friendly country. In Jyväskylä, it is best to search another gays thru the online apps, or just try to find other gays from the city centre parks and clubs as there are no gay saunas or gay cruising clubs in Jyväskylä.
Other Adult Services
If you are searching for BDSM sessions in Jyväskylä, it is best to check out the Studio Amorette at the Gummeruksenkatu 6. This studio offers all kind of erotic shows, SM sessions and other type of Domina services.
Dating
Dating in Jyväskylä can be a bit tricky due to cultural differences, so your best bet is to sign up for a dating site before your trip so you can meet a few locals ahead of time. AdultFriendFinder.com lets you meet local members in Jyväskylä and get to know them on a personal basis before you arrive. Take advantage of site features like live chat and member to member webcams so you can begin flirting before arranging a face-to-face meeting. Since your time in Jyväskylä may be limited, get to know each other's desires beforehand, so that when you meet you can start having some real fun.
How to find Sugar Babies and Sugar Daddies
If you are looking for an alternative to escorts in Jyväskylä with a girl who doesn't charge by the hour, sugar dating is the ideal solution. There are thousands of beautiful young women at SecretBenefits willing to do anything for a man who will help them pay their bills.
Often referred to as the "Tinder for Older Guys", SecretBenefits matches hot young women interested in pampering older gentlemen. You don't have to be a millionaire at SecretBenefits.com, you just need to be a respectful gentleman who knows how to treat a woman.
Transsexuals and Shemales
Finding someone for transsexual dating when you're on the road can be a bit tricky, so your best bet is to sign up for a dating site before you go so you can find locals ahead of time. TSdates.com is a dating site designed to help you find exactly what you are looking for in your hookup in Jyväskylä. Take advantage of site features like live chat and member to member webcams so you can begin flirting before arranging a face-to-face meeting. With over 40 million members, and thousands of transsexual members around the world, TSdates.com is the world's largest site of sex-minded friends for discreet encounters and will help you find your next transsexual play partner.
Where can I find shemales in Jyväskylä? You can watch transsexual live sex shows in Jyväskylä as long as you are connected to internet. Check Now: Tranny Live Sex Video Chat

There are only a handful of transexual escorts living in Finland. Couple of Finnish transexuals and some ladyboys from Thailand. But luckily every week there will be some travelling Shemale escorts from other countries visiting Finland. Usually cost for 15-30minute encounter is 100-200€ and 1hr costs 200-300€. In Jyväskylä there are are also couple ladyboy escorts who mostly advertise on seksitreffit.fi.
Sexual Services for Women
According to an international research, Finland ranks first in promiscuity among 48 countries. Finnish men and women are the most promiscuous in the Western world. This global research – led by professor David Schmitt at Bradley University, Illinois and Founding Director of the International Sexuality Description Project – showed that when it comes to one-night stands, numbers of partners and attitudes to casual sex, Finland is leading the way.
Sleeping and Girl Friendly Hotels
You should not have any problems bringing female guests to your room in Finnish hotels. One-night stands are so common in Finland, so it is very common to bring a girl from the bar to your room after partying. So bringing a prostitute to your room is no different as long the prostitute knows how to behave.
Easy way to spend a night with a girl is also just to rent an apartment from Airbnb, hotels.com or other online services.
Stay Safe
The crime rate in Jyväskylä is generally low. However, it's best to avoid obviously drunk people during weekend nights after the bars close. Long queuing for taxis or late night snack sometimes frustrate some partygoers to seek fighting opponents from other people. Sometimes this results to a temporary conversion from a pedestrian district to fighting arena, but the common sight of patrolling police makes the occurrences more rare. Despite this, walking on the streets at night (or any time of day) is safe. Keep in mind that in the winter time the streets might be slippery and that it is mandatory by traffic law to wear a reflector during the dark period.
Risks in Finland

Crime/violence: Low
Most violence is alcohol-related and/or domestic – walking in the street is usually safe even in the night
Authorities/corruption: Low
The police are generally courteous and speak some English, offering bribes will get you into serious trouble.
Transportation: Low to Moderate
Icy roads and sidewalks in the winter, mooses and other animals occasionally crossing the roads
Health: Low
Tick and mosquito bites
Nature: Low to Moderate
Blizzards in the winter, getting lost when hiking in the forests
Crime
Finland enjoys a comparatively low crime rate and is, generally, a very safe place to travel. Use common sense at night, particularly on Friday and Saturday when the youth of Finland hit the streets to get drunk and in some unfortunate cases look for trouble. The easiest way to get beaten is to pay a visit at a grill kiosk after bars and pubs have closed and start arguing with drunken people. It is, anyway statistically more likely that your home country is less safe than Finland, so heed whatever warnings you would do in your own country and you will have no worries. If you yourself run in with the law, remember that Finland is one of the world's least corrupt countries and you will not be able to buy yourself out of trouble. Finnish police never requires a cash payment of fines which it gives. Do not ever give money to person who presents him/herself as a police officer. An obvious way to stay out of most kinds of trouble is to stay sober and act businesslike, when dealing with police, security or the like.
Racism is a generally of minor concern, especially in the cosmopolitan major cities, but there have been a few rare but highly publicized incidents of black, romani & Arab people getting beaten up, attacks against immigrants and group fights with native Finns & immigrants. Sometimes there might be group fights where immigrants do their part as well, but that's very uncommon. The average visitor, though, is highly unlikely to encounter any problems.
Pickpockets are rare, but not unheard of, especially in the busy tourist months in the summer and almost always done by foreigners. Most Finns carry their wallets in their pockets or purses and feel quite safe while doing it. Parents often leave their sleeping babies in a baby carriage on the street while visiting a shop, and in the countryside cars and house doors are often left unlocked. On the other hand, you have to be careful if you buy or rent a bicycle. Bicycle thieves are everywhere, never leave your bike unlocked even for a minute.
In case of emergency
112 is the national phone number for all emergency services, including police, and it does not require an area code, regardless of what kind of phone you're using. The number works on any mobile phone, whether it is keylocked or not, and with or without a SIM card. If a cellphone challenges you with a PIN code, you can simply type in 112 as a PIN code - most phones will give a choice to call the number. This is not possible with all phones!
For inquiries about poisons or toxins (from mushrooms, plants, medicine or other chemicals) call the national Toxin Information Office at (09) 471 977.
See Also