Amman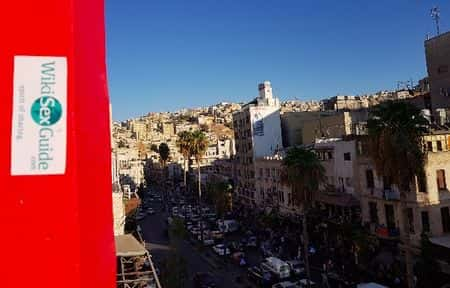 Amman Sex Guide advises where to find sex, working girls, prostitution, street hookers, brothels, red-light districts, sex shops, prostitutes, erotic massage parlors, strip clubs and escorts in Amman, Jordan
Jordan (الأردنّ al-Urdunn) is a country in the Middle East. Almost land-locked (save for a small 28 kilometer outlet on the Red Sea in the Gulf of Aqaba and a frontage on the Dead Sea), Jordan is bordered by Israel and the West Bank (Palestinian Territories) to the west, by Syria to the north, by Iraq to the east and by Saudi Arabia to the south.
Sex and Prostitution in Amman
Prostitution in Jordan is illegal and has a significant following of sex tourism in the Middle East. Adultery, including consensual sex between unmarried couples, is illegal and can be punished by a maximum of a 3-year jail term.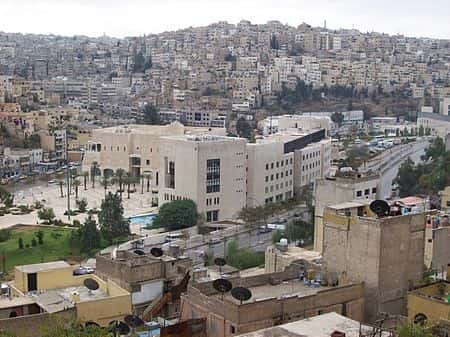 There are numerous nightclubs and bars across the city, especially in West Amman. As of 2011, there were 77 registered nightclubs in Jordan (excluding bars and pubs), overwhelmingly located in the capital city. One can visit the nightclubs and bars of Amman in order to explore the possibilities of getting lucky with a female visitor over there. However, one must always choose to stay away from any kind of potential hazard and risks in order to restrict the possibilities of being a victim of several scams and other unfortunate incidents. Modesty in dress for men and women is greatly relaxed and low-cut shirts, tank tops, and short skirts are becoming commonplace. Abdoun Circle (not one of the eight) is a major center of the city's nightlife where the chicest clubs maintain a strict "couples only" policy, meaning no unescorted men. Sweifieh is considered to be the unofficial red-light districts of Amman as it holds most of the city's nightclubs, bars, massage parlors, and other adult entertainment venues. Jabal Amman and Jabal al-Weibdeh are home to many pubs and bars as well making the area popular among bar hoppers.
Jordan is increasingly known as a "hotspot" of prostitution in the Middle East. It is certainly not the only Middle Eastern country where sex work has become commonplace Prostitution occurs mainly in larger cities and around refugee camps. It occurs on brothels, restaurants, night clubs and on the streets. The prostitutes are mainly from Russia, Ukraine, the Philippines, Morocco, Tunisia, Syria, Iraq, and Palestine as well as some Jordanians.
Jordan is known for sex tourism within the middle east. Instances of female sex tourism with Bedouin men have been reported at tourist sites in the Jordanian desert. Some Syrian refugees in Jordan have been reported to be working as prostitutes, including in the Zaatari refugee camp.
Red Light Districts
Sweifieh has what you may call the city's only Red-light district even though it is unofficial and hasn't really been recognized internationally. It has those new mansions that you may find on a mountain or hill overlooking the rest of the city. Most of the cities bars and clubs are found in this area. This area also makes Amman a "liberal city" even though these flexible regularities are only applied to the tourists. So these night clubs and bars have become a popular Arab destination. Arab as in from Saudi Arabia, which of course doesn't have anything absolutely close to a red-light district.
Well, beginners should always consider being a bit careful regarding things that are going around. If the person fails to develop an idea about the necessary safety aspects while he is in a red light area, then he might be exposed to several potential risks. For instance, the customer should always try to confirm whether the sex worker he is about to get hooked up with is physically fit and medically strong enough for the intercourse. This will always help an individual stay away from the potential risks of getting STDs and other hazards.
There is a red-light district in the Jubaiha (al-jubaiha:الجبيهة) neighborhood. One of the major streets in Jubeiha has been commonly called Tallaini Street meaning "the pick me up street". Local residents have tried to stop prostitution in the area.
The University of Jordan is located in the red-light districts of Amman as well, where any woman, especially a Westerner, can and will be assumed a prostitute. It doesn't matter what you're wearing, there will still always be something.
Prostitutes and Sex Workers
Some of the prostitutes in Amman are from Eastern Europecountries or neighboring countries like Iraq and Syria. Abdoun, Swefieh, Shemisani, Mecca streets etc. are all areas where you can find clubs with are packed of girls seeking for customers. Girls are asking in clubs $50 for two hours and $200 for the full night including everything. Fancy 5star hotels in Amman don't mind if you bring girls to your room. So, it seems that are is enough scope for an individual to enjoy sexual activities in Amman.
However, you should still stay safe and try to maintain a safe distance from someone you feel suspicious. Apart from that, take some time to recognize the working girl's intention before getting intimate with her. If she turns out to be someone with a wrong motive, then the client might become a victim of her scams. So, whether it's a club or an apartment, always stay alert and aware of each and every activating by analyzing the situations thoroughly.
Mostly you can find girls in the nightclubs and bars, there are some street hookers that came to the streets to find customers after 10 pm at night, refer to street hookers section below for more info.
Street Hookers
Abdoun, Swefieh, Shemisani, Mecca streets are places where the girls a rooming around. Day time you'll find them by looking for girls walking around alone. Just give I contact and you'll get it. Night time it is much easier, the girls will approach you. The one who's looking for the services of street hookers shall be at the right place and at the right time for satisfactory results.
During the night time, the hooker approaching you should be thoroughly analyzed in order to make sure that the girl is not a fraudster. Apart from that, you can even choose to get online aid by going through certain adult forums and communities where such similar topics are discussed and talked about. These are important for a person to consider if he is prioritizing safety above all.
When night comes you can find many hookers in Amman's streets. For Asians girls, you should visit Jabal Amman area. If you prefer blond Russians, there are hundreds of them in Amman pubs and night clubs, especially in Swafiye. Some local girls also working in Shmeisani street as well. And you will find a lot of Syrian women in Abu Nseir.
Here's what to do, starting at 11 pm, drive or walk around these areas. You'll know what to look for, it's really obvious when a girl in an attractive outfit is just standing like she's waiting for a taxi. Some also wear niqab or hijab.
Where to find street hookers in Amman:
Abdoun street. After 11 pm many girls looking for clients while walking in the streets.
You will find some hookers in University street, this place becomes crazy at night and full of girls.
Hookup and Pick Up Local Girls
Meeting local girls and getting laid for free is fun! Read more on how to pick up girls in Amman: https://hookuptravels.com/wiki/Amman
Live Sex Cams
Can I watch Live Sex Cams in Amman? - Yes, you can! Basically you can watch our online live sex shows for free anywhere in the world if you're connected to internet. Join to get 10 free private teasers and 9.99 credits for free! You can choose any girl from our trusted Live Sex Cams!
Live Sex Cams are booming at the moment. Webcam models can be found from all over the world and you can find girls, guys, trannies, couples and groups of different ages performing to you. Watching live sex shows is usually free, but if you buy some credits, you will have much better chances to see adult action as desired! It's possible also to hire a webcam model to a private chat room where you can ask the person to fulfill your fantasies.
Where to Get Sex Now
It is easy to get sex online in Amman. You just need to find the best available girls. See Girls Online Here!
Adult Locations
The various nightclubs and bars joints that can be found in Amman are possibly some of the visited adult locations. You can choose to consider these venues and visit the places in order to find someone with whom you might try being lucky.
Escort Services and Agencies
Unfortunately we don't list in this category!
Finding an escort when you're travelling can be a bit tricky. An ideal solution for having an alternative for escorts is Ashley Madison. There are thousands of horny girls waiting for you. Find all the beautiful young women at AshleyMadison.com!
There are several escort agencies in Amman and some independent escorts . You can get in touch with the escort girls in order to enjoy their companionship services. The independent escorts generally charge a lesser amount than that of the agency based escort girls. Thus, one can choose to either opt for an agency based escort girl or an independent escorts, depending on his choice and budget. You can find escort services being advertised online too. One can get in touch with the escort service providers by visiting their websites directly.
A lot of girls in Amman working as escorts, you can find their information from the internet. Usually, the pictures posted are not real. Prices for sex services between 200$-350$ per one hour.
Erotic Massage Parlors
Unfortunately we don't list in this category!
It is really hard to find a massage in Amman with extra services. But you can still go through the internet where ads and posts related to such categories are often seen. Visiting those websites of happy ending massage parlors might provide you with some relevant results and solution.
Massage is the 5th most popular service in Amman among female escorts. An erotic massage will normally include other parts of the body such as, but not exclusively, the genitalia.
Rose Erotic Massage For Men.
Rose Erotic Massage For Men massage therapists will make you 100% satisfied and relaxed with their best techniques of massage. They will love your body and care you in massage duration so that you will become special and satisfied after the massage. Working hours: Sunday to Saturday, from 10 am to 11 PM. Address: Amman- Al- Kabarete street, in front of Jeddah palace hotel.
Services: Body to Body Massage, Dirty Soapy Massage, Couples Massage, Foot Massage, Full Body Massage, Nuru Massage, Perineal Massage, Sensual Massage, Steam Bath, Steam Wrap, Tantric Massage(Tantra), Adult Massage and others. Address: Amman- Jordan, Abdul Hameed Sharaf Street, Al-Waleed Complex Building. Working hours: Sunday - Saturday from 10 am to 7 pm. Prices: Tantric Massage 90 Minutes, 160 JD, Sensual Massage 60 minutes 110 JD, Happy Ending massage 90 Minutes 100 JD.
Valentina Massage Center. Sweifieh, Amman, Jordan.Phone number: +962-6-5862521.
Amman Grand Hyatt. Address: Hussein Bin Ali St., Jabal Amman, Jordan - 11183.
Services: Couples Massage, Deep Tissue, Foot Massage, Full Body Massage, Head and Shoulder, Hot Stone Massage, Steam Bath, Steam Wrap, Four Hands Massage, Happy ending Massage. Working hours: Sunday- Saturday 10 am – 8 pm.
Four Seasons Massage Amman. Address: 5th Circle, Al-Kindi Street, Jabal, Amman, Jordan – 11195
Services: Couples Massage, Foot Massage, Full Body Massage, Steam Bath, Steam Wrap, Swedish Massage, Thai Massage, Face Massage, Four Hands Massage, Happy Ending Massage. Working hours: Sunday- Saturday 11:00 AM – 7:00 PM.
Brothels and Sex Clubs
Most of the night clubs in Abdoun, Swefieh, Shemisani, and Mecca street are kind of brothels where you can find some action. So, visiting those venues can prove to be helpful for the ones who are looking for brothel-based activities in and around Amman. You can get hooked up with an attractive female if the girl is equally attracted towards you. One might find bar girls and prostitutes offering adult actions as well. If you have a local friend to guide you in this matter, then that would definitely be an added advantage.
Blue Combo is a popular term. It means any foreigner visiting those cities can pick up a brochure available at the airports as well as other public places, which displays names and telephone numbers of girls. These advertisements never claim it to be a brothel; rather the girl pretends to be the owner of a condominium, which she offers to rent on a daily, weekly or monthly basis. Rental they ask are reasonably cheaper, which would fit the wallet. After you arrive there you will find many working girls as sex workers under the cover of condo owner. Most importantly, if the condo has three beds, then the 'owner' would use one for attending her client, while other rooms will be given to her 'girlfriends'.
PIMP house. They always change locations every 2- 3 months, Russian Ukrainian girls.
Strip Clubs and Striptease
There are no legal Strip clubs in Amman. However, one can still try and figure it out from the local cabbies if they know any place where underground strip clubs can be found. But you should better consider being self-aware in such cases for safety reasons.
Many escorts in Amman will be happy to provide you a strip dance for some extra money.
Karaoke and KTVs
KTVs (hostess karaoke bars with beautiful female staff) are popular in some parts of Asia but you cannot find any of them from Amman.
There aren't any Karaoke bars in Amman. Still, you can find a lot of fun in night clubs and traditional bars.
Swinger Clubs and BDSM
ALT.com is the best place for local singles, swingers, and couples in the BDSM community to connect with those interested in submissive sex, power exchange, locating persons for new slave roles, erotic BDSM, bondage & fetish sex, as well as live sex dates. Find thousands of play partners for whatever your fetish may be; bondage, foot, cockold, spankings, role-play, electric or water play, sadism and masochism. So whether you have the desire to explore your unrealized fetish fantasies, or you are extremely experienced and would love to train someone new, ALT.com is a community designed for people with like-minded interests to find and connect with each other.
Swinger clubs (lifestyle clubs) are formal or informal groups that organize sex-related activities or establishments where patrons can engage in sex acts with other patrons. There is no swinging action in Amman. If you manage to find an interested foreign couple, then that would be an exception. Apart from that, one can choose to join online swinging communities and forums where thousands of other interested swingers are found looking for open-minded couples for adult activities and other related actions.
You can also use dating applications such as Badoo to find open-minded couples who are looking for swinger partners.
Sex Shops and Adult Stores
If you don't feel like visiting or cannot find any local sex shops in Amman, you can easily order adult products from Online Sex Shop.
Most pharmacies in Amman will sell Viagra, Kamagra and Cialis without prescription. Some street hustlers will also sell some potency medicines in Abdoun, but you can never be sure if they are legit or not. Sadly there are no sex shops in Jordan, sex toys are banned and illegal in Jordan.
Love Hotels and Short Time Hotels
Love hotels are popular in some parts of Asia, especially in Japan. There are also many love motels and short-time hotels in South America. Unfortunately, you cannot find any real Japanese style love hotels in Amman. If there are short-time hotels nearby, usually the working girls know all of these places. So, you can take a chance and see if the working girls you are hooking up with knows any place where both of you can share a private room on an hourly basis. If you have a local friend, then ask him to guide you in this matter if he knows any hotel or apartment that comes under this segment.
Nabhan Hotel Suites Amman. Address: Al Shmeisani Near Safeway, Yousef Bin Tashfeen Street, Shmeisani, Amman 11190.
Nightclubs and Bars
There are many nice nightclubs and bars in Amman where you can try your luck to find sex for free. Well, you should still try and remain alert regarding certain circumstances and people. Not all female visitors are there for sex. So, you have to approach the right kind of girl for the activity. If you find female [[[Sex worker]]s and bar girls offering paid services, then that could be some help in this matter.
The women usually work six nights a week. Some of the respondents claimed to receive a fixed daily salary (400–600 JD per month) in addition to commissions from cocktails. Others seemed to waver during interviews on that topic, implying they work for cocktail commissions only. On average, the women said they could make around 1000 JD per month before any deductions for outstanding debts to the bar. However, their earnings fluctuate predictably (bars are closed during the month of Ramadan).
Amman's "Russian bars" In general, these bars look like other bars or nightclubs, operating from 8 pm until around 3 am. One or more security guards are stationed at the entrance and security cameras monitor all movements. Female clients or mixed couples are rare but not unseen in these clubs. The clubs have no external sign of the hostess services they provide and unaware tourists might visit for a drink. The women are instructed to take about 20–30 minutes to drink a cocktail with the customer. At the end of the evening, the number of cocktails each woman has consumed is added up to calculate the commission for the woman, which is, depending on the bar, around 5 JD per cocktail.
Terminal Pub & Bar. Address: 7th Circle, Behind RJ Terminal - Beside Jet Building.
Easily the coolest bar in Amman. This rock/reggae themed place looks slick, it always has drink offers, it has a pool table and the staff are cool. Phone Number: 0797540750.
The Old House Pub. Address: 7th Circle - near Royal Jordanian Terminal. Working hours: 5 PM- 1 AM. Phone number: 0797540750.
2 Nite Restaurant. Address: Madina Munawara St., Amman. Phone number: (06) 5511151. Night Club.
Switch (51). Address: 8th Circle, Amman 11184, Jordan. Phone number: +962775151515.
Switch 51 is one of the most popular club zones at Amman. Watch the night come alive, as the place comes alive with a lively concoction of music, food, dance, and unbeatable entertainment. Throw away your inhibitions and let the rhythm take you over even as world-famous DJs help drive away your fatigue. Take a breather in between, the excellent staff keeps you supplied with the choicest of drinks and dishes. It is no wonder then that the club is counted among Amman's trendiest zones.
AMIGO PUB. Address: Al-Imam Malek St، 1st Circle 9, Amman, Jordan. Phone: +962 6 463 3001.
They say the party goes on at Amigo all the time, you just have to drop in. There is something particular planned for each day - Mixed Drink Night is reserved for Friday, Indulge in Wines on Wednesday, Ladies have an evening for themselves on Tuesday and so on. Prepare to be astonished at the hideaway like the ambiance of the place, complete with a red-colored wall spread, pool table, and a welcoming bar. The reasonably priced menu and an easy, mingling vibe is reason enough to be here. Opening: SUNDAY - FRIDAY from 4 PM to 1 AM.
GRAPPA. Address: Jabal Amman, 2nd circle, Abdul Qader Koshak St. Open 5 pm till Midnight For Reservation: 079 5328268 & 463 8212.
Grappa is largely popular as a watering hole from drinkers, the ambiance has a huge part to play too. Check out the large airy windows, the nostalgic mood of the bar goes well with the wooden furnishings. The terrace is also a huge draw, even as the bar specializes in salmon teriyaki, salads, pizzas, and boasts of pleasant, prompt service. Considered one of the best places in Grappa to while out the evening.
HARIR LOUNGE. Address: Street Abdoun Circle.
A lounge famous with the affluent Amman section, put on your best evening to mingle with the snazzy crowd here. Gaudiness is an overwhelming feature here, so are the entertainment options. Check out the set of DJs from different parts of the world play music as diverse as their collective nationalities. Weekdays is time for engaging live music. A popular spot with a pinch of glamour for the young and the upcoming in Amman.Opens 1 PM - 3 AM.
DUBLINERS IRISH PUB. Address: Swefieh Al Kamal Commercial Complex, Ali Nasouh Al Tahir Street, Amman, Jordan. Phone number: +962 6 581 2848.
Do not be surprised if you sense a timelessness amongst the predominant wood furnished surroundings and stone-walled environs of the Dubliner's Irish Pub. Oil lamps and reconstruction of fireplaces complete the effect, apart from the traditional floor. Occasionally, major sporting events are broadcasting on the big screen to go with the ale or beer. Karaoke nights are another recurring event here. A calm and cozy nightlife option.
Oasis Piano Lounge. Address: Jabal Amman, - Radisson Sas Hotel. Phone number: (06) 5607100.
Club On Five. Address: Sheraton. Al Nabil Hotel & Towers, Al Urdon St., 5th Circle. Website: www.sheratonammanalnabil.com. Phone number: (06) 5934111.Daily: 6:00am-6:00pm & 7:00pm-11:30pm.

You may also want to check out some of the nice hotels in the city. Places like the Days Inn Hotel & Suites, Hisham Hotel, and Grand Hyatt all have nice pickup bars to hang out at. You can find some bars as well in 3th Circle and Rainbow street.
Gay and Lesbian
Gay modeling in internet is getting more popular all the time and it's a big market alongside with gay porn. You can watch gay live sex also in Amman as long as you are connected to internet. Check it out: Gay Live Sex Video Chat
People looking for casual dating activities can choose to opt for online sites promoting and offering dating-related activities. However, one should consider knowing the person thoroughly on the internet before deciding to meet them personally. This can help you to stay away from any kind of potential risk. Below given is a name and contact number of a massage parlor in Amman, meant for male enthusiasts.
Lesbian, gay, bisexual, and transgender (LGBT) rights in Jordan are considered to be relatively advanced, compared to most other countries in the Middle East.
Same-sex sexual activity was illegal in Jordan under the British Mandate Criminal Code Ordinance until 1951, when Jordan adopted its own penal code that did not criminalize homosexuality. Homosexual conduct remains legal in Jordan. However, LGBT people displaying public affection can be prosecuted for "disrupting public morality". A general interest gay magazine is published in Jordan. However, most LGBT persons face social discrimination not experienced by non-LGBT residents.
Books @ Cafe on Rainbow Street. When it opened in 1997, Books @ Cafe was Jordan's first-ever internet cafe — combining a bookshop with a café-bar and the novelty of online access. According to locals, Books @ Cafe is the only LGBT-friendly venue in the city (if not all of Jordan). Best time to mix and mingle with locals is on the dancefloor in the wee hours on Friday and Saturday nights. Website: www.booksatcafe.com
Toledo Hotel Gym. The Toledo's gym, at 37 Al-Razi Street, you can be lucky and find some gays in the place.
Other Adult Services
The escort girls can come into play in such matters. The prospective client can let them know about his choice and any other personal fetish such as BDSM and other thrilling sexual services. The professionals might come up with something new or uncommon if they have that particular service in store.
Dating
Dating in Amman can be a bit tricky due to cultural differences, so your best bet is to sign up for a dating site before your trip so you can meet a few locals ahead of time. AdultFriendFinder.com lets you meet local members in Amman and get to know them on a personal basis before you arrive. Take advantage of site features like live chat and member to member webcams so you can begin flirting before arranging a face-to-face meeting. Since your time in Amman may be limited, get to know each other's desires beforehand, so that when you meet you can start having some real fun.
How to find Sugar Babies and Sugar Daddies
If you are looking for an alternative to escorts in Amman with a girl who doesn't charge by the hour, sugar dating is the ideal solution. There are thousands of beautiful young women at SecretBenefits willing to do anything for a man who will help them pay their bills.
Often referred to as the "Tinder for Older Guys", SecretBenefits matches hot young women interested in pampering older gentlemen. You don't have to be a millionaire at SecretBenefits.com, you just need to be a respectful gentleman who knows how to treat a woman.
Transsexuals and Shemales
Finding someone for transsexual dating when you're on the road can be a bit tricky, so your best bet is to sign up for a dating site before you go so you can find locals ahead of time. TSdates.com is a dating site designed to help you find exactly what you are looking for in your hookup in Amman. Take advantage of site features like live chat and member to member webcams so you can begin flirting before arranging a face-to-face meeting. With over 40 million members, and thousands of transsexual members around the world, TSdates.com is the world's largest site of sex-minded friends for discreet encounters and will help you find your next transsexual play partner.
You can find shemale escorts advertising their services online. If your idea is to get hooked up with a shemale or a transsexual companion, then availing the services of the professional escorts can prove to be fruitful.
Where can I find shemales in Amman? You can watch transsexual live sex shows in Amman as long as you are connected to the internet. Check Now: Tranny Live Sex Video Chat
It's very unusual to meet any trannies in Amman at the public areas. But luckily there are few local ts/tv escorts in Amman who advertise online. Some of the international shemale escorts do also travel to Amman and stay in there from 5 to 10 days and work. The cost to have sex with a t-girl in Amman ranges from $US100 to $US300.
Sexual Services for Women
It's easy to get laid by a local guy in Amman. But remember being safe enough while doing so. Never disclose anything to the person that is entirely personal and always look for guys with genuine intention. Otherwise, fraudsters might take advantage of the situation, thus increasing the chances of potential risks. One can also opt for the services of gigolos or professional male escorts if they are found operating in Amman.
Sleeping and Girl Friendly Hotels
Many hotels in Amman Jordan has prostitutes in lounges.
Best Western Commodore Hotel - Abed Al Hammed Sharaf Street, Amman, 927292, Jordan.
The lounge is full of prostitutes, but be aware only a cup of tea is 5€.
Nabhan Hotel Suites Amman. Address: Al Shmeisani Near Safeway, Yousef Bin Tashfeen Street Shmeisani, Amman 11190.
It is said that most of the hotels in Aqaba and Amman are quite accustomed to western tourists and their culture. So, it seems that finding such venues in Amman is not going to be a major issue.
You will have no problems to have visitors in most all of 5-stars hotels in Amman.
Stay Safe
Compared with other capital cities, Amman is a very safe place to visit. Jordanian police and the military maintain a tight grip on law and order. Personal safety is high in Amman - it is safe to walk anywhere in the city at any time of day or night. Serious crime is extremely rare. In 2005, some major hotels were targeted by bombers (connected with the conflict in Iraq). Security measures at all major hotels were increased as a result.
But there is something called being self-aware which each and every visitor should consider. Self-awareness and being absolutely wise in certain situations are things that are for your own good. If you are hooking up with a stranger, then make sure you are being wise enough to understand and analyze certain fishy situations well. Never miss out on carrying condoms with you. This is perhaps one of the most important things to be considered if you are getting involved in sexual activity.
See Also