Duisburg
From WikiSexGuide
Duisburg Sex Guide advises where to find sex, working girls, prostitution, street hookers, brothels, red-light districts, prostitutes, erotic massage parlors, strip clubs, FKK Clubs and escorts in Duisburg, Germany.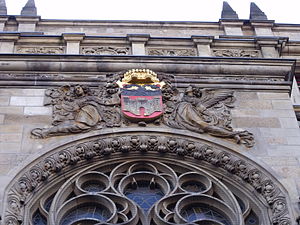 Duisburg is a city in North Rhine-Westphalia, Germany. It has a population of 487,000.
Sex Scene and Prostitution
Duisburg has quite nice sex-scene compared to other cities in Germany. Nearby city Düsseldorf has also awesome Red-light district and Cologne and Europe´s largerst brothel Pascha is only 55km away!
Red Light District
There are several walk-in brothels (total of 430 windows) on Vulkanstrasse, and the trade has now extended around the corner to Julius-Weber Strasse and Charlottenstrasse. There are many sexy women and some of them would do a bare 69 for €30. Most girls want 30-50€ for 15 minute of suck and fuck.
How to Get There : Vulkanstrasse lies South-West of the city center. A good pointer is the tall chimney of the Duisburg Stadtwerke power station. You can also take the tram (903) or U-Bahn (U79) to Platanenhof, about 5 minutes walk away.
Prostitutes and Sex Workers
Koloniestraße 139 47057 Duisburg +49 203 3630936 Some quit hot girls. You can check the hours when the girls operate from their website (www.salon-cora.de) 30 minutes € 80, - 60 minutes € 150
Street Hookers
You can find street prostitutes along the B 288 in Mündelheim district during the day.
Hookers have been on B 288 for over 30 years, but city of Duisburg wants to expel prostitutes. Average cost here is 20-40€ for Blow Job and 30-60€ for fuck.
Strip Clubs & Lap Dance
Mercatorstraße 68 Duisburg +49 203 2981989 Only 3 minutes from Central Station.
Brothels
Germany has always had brothels and red light districts. About 30 years ago in a town called Lichtenberg outside of Bonn a man started the first FKK Club. The term FKK means "Frei Korper Kultur" Free Body Culture which translates best to "nudist". The difference between a normal brothel and an FKK Club was the presentation and system. The owner and inventor named "Bernd" got tired of the brothel system where price was negotiated, dark lighting, pressure sales and the workers bodies were hidden by clothing. Starting out in his basement he opened the first FKK Club with his own system. Women were totally nude, the club had normal lighting, prices and services were set Above all service was based on quality and customer satisfaction. Bernd's main customer base were local business men. The club is located in a small village in his basement. He charged an entry fee which included all you could drink beer, alcohol and snacks. Women were paid a flat fee for a session which averages about 30 minutes. The concept caught on and soon the club took over the entire home.
As the years went by numerous other clubs opened and used similar terms such as Sauna Club or FKK Club. The main difference is all the clubs offered a sauna but FKK Clubs meant the women were totally nude.
Years ago the clubs were not tourist friendly and one had to speak some German to enter. Today some clubs still limit visitors and forbid entry to some guests. Tour providers have opened many doors to tourists and convinced clubs that foreign visitors were another form of income. Guests are picked up from major airports, transported to the clubs and then to a hotel in the evening. Tours were provided in the English language as well as Japanese. Tour packages came in 6 or 8 day tours and visited 10-12 clubs during the duration. A guide is provided to the guests who explains rules, culture and history of the clubs in their own.
In spa town of Aachen, men may go window-shopping for sex; they can have unlimited sex with as many girls they liked for 99€ at a "flat-rate" brothel in Berlin; or they can visit Pascha, an eight-story "mega-bordello" in Cologne. Prostitutes in Germany all work freelance — instead of being paid a salary, they rent rooms from brothel owners who sometimes still do not question their health or see proof of insurance. The city of Stuttgart is home to high-class brothel Paradise, where girls were required to be completely naked at all times while men walked around in bath robes.
FKK Saunaclubs are very popular in Germany (and also in Austria and Switzerland). The guests pay entry fee (50-150€) and got several services for their money. The most commons services are: solarium, sauna cabin, bar, infrared cabin, showers. The most of Saunaclubs offer erotic or sexual services as well, from porn movies to private sex with girls.
Brothels, FKK & Sauna Clubs in Duisburg
It is being remodeled, and is hot as hell. Just skip the top floor, the other floors you can look around. There is usually two hot blondes on the ground level. Other one of the two is gorgeous! For 30 minutes with a shower girls want 50€.
Vulkanstr. 26 , 47053 Duisburg.
Very unique place. A converted factory or warehouse. Quite a funny and unusual site. The first part looks normal with room. Then when you go into the back there are few rooms that have been built into the warehouse part. But the rooms are classy looking. It looks funny to see how they converted it. You can see several escorts having been photographed in front of the various wall paper designs. Prices are about 50€ for suck and fuck.
Few of these buildings make up two or three old buildings. So it is a maze full of stairs in Duisburg. Full of hot babes. Again model types and some higher end normal looking hookers.
Shermina is a drop dead gorgeous playboy style blonde working in here. Fake boobs and amazing figure. Price is 30€ for 15 minutes. Super hot and highly recommended.
Erotic Massage Parlors
Paul Ash Street 117 47053 Duisburg Tel: (0203) 72 83 50 90 Open 10-20:00 Erotic massage 30 min / 60€ Classic Body to Body 45 min / 80€
Transsexuals / Shemales
Julius Weber Strasse 33-42
Check out the 3rd floor Shemale´s. Nicole with 20cm cock use to work here. Average cost for fuck is 30-50€.
Gay & Lesbian
Indoor Cruising & Erotic Shops
Duisburger Straße 108
Beekstraße 82
Friedrich-Wilhelm-Str. 97
Krummacherstr. 44
Sexual Services for Women
A comparatively small number of male prostitutes in Germany offer sexual services to females, usually in the form of escort services, meeting in hotels. Usual cost for evening with a male escort is 100-600€. Some of the male escorts also offer weekly rates such as 2000-6000€. Most male escorts in Germany come from Southern European countries, but there are some real Germans too.
In Germany, somewhere there are around 20 escort agencies cater to women. You can see the pictures of the men online: age, height, physique. Some of the men also list preferences: oral, anal, group sex. Some men set limits and some do not. Most female customers are from early 30s through mid-50s, and are normal women. Most female customers like the feeling of being loved and not just sex like most male johns.
Sex Shops & Adult Stores
There is a sex shop with video cabins on Unterstrasse which is close by and open till late (about 2200) - all other sex shops in the city appear to shut earlier.
Escort Services & Agencies
If you prefer to date a lady in your hotel, you can call some private escorts in Duisbrug. It is not easy to find the good ones, because a lot of the profiles you find will be fakes. Private escorts and agencies usualy charge for about 200-300€ for one hour. You can find advertisements online and around the city newspapers of Duisburg.
Sleeping
City Hostel, Friedenstraße 85, ☎ +49/203/9356362 (info@hostel-duisburg.de). Dorm bed from €21
Stay Safe
Duisburg has very big problem with Roma people stealing and scamming tourist. Just be a ware of them.
See Also