Duisburg
From WikiSexGuide
Duisburg Sex Guide advises where to find sex, working girls, prostitution, street hookers, brothels, red-light districts, prostitutes, erotic massage parlors, strip clubs, FKK Clubs and escorts in Duisburg, Germany.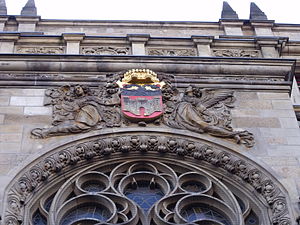 Duisburg is a city in North Rhine-Westphalia, Germany. It has a population of 487,000.
Sex Scene and Prostitution
Duisburg has quite nice sex-scene compared to other cities in Germany. Nearby city Düsseldorf has also awesome Red-light district and Cologne and Europe´s largerst brothel Pascha is only 55km away!
Red Light District
There are several walk-in brothels (total of 430 windows) on Vulkanstrasse, and the trade has now extended around the corner to Julius-Weber Strasse and Charlottenstrasse. There are many sexy women and some of them would do a bare 69 for €30. Most girls want 30-50€ for 15 minute of suck and fuck.
How to Get There : Vulkanstrasse lies South-West of the city center. A good pointer is the tall chimney of the Duisburg Stadtwerke power station. You can also take the tram (903) or U-Bahn (U79) to Platanenhof, about 5 minutes walk away.
Prostitutes
Koloniestraße 139 47057 Duisburg +49 203 3630936 Some quit hot girls. You can check the hours when the girls operate from their website (www.salon-cora.de) 30 minutes € 80, - 60 minutes € 150
Street Hookers
You can find street prostitutes along the B 288 in Mündelheim district during the day.
Hookers have been on B 288 for over 30 years, but city of Duisburg wants to expel prostitutes. Average cost here is 20-40€ for Blow Job and 30-60€ for fuck.
Strip Clubs & Lap Dance
Mercatorstraße 68 Duisburg +49 203 2981989 Only 3 minutes from Central Station.
Brothels
It is being remodeled, and is hot as hell. Just skip the top floor, the other floors you can look around. There is usually two hot blondes on the ground level. Other one of the two is gorgeous! For 30 minutes with a shower girls want 50€.
Vulkanstr. 26 , 47053 Duisburg.
Very unique place. A converted factory or warehouse. Quite a funny and unusual site. The first part looks normal with room. Then when you go into the back there are few rooms that have been built into the warehouse part. But the rooms are classy looking. It looks funny to see how they converted it. You can see several escorts having been photographed in front of the various wall paper designs. Prices are about 50€ for suck and fuck.
Few of these buildings make up two or three old buildings. So it is a maze full of stairs in Duisburg. Full of hot babes. Again model types and some higher end normal looking hookers.
Shermina is a drop dead gorgeous playboy style blonde working in here. Fake boobs and amazing figure. Price is 30€ for 15 minutes. Super hot and highly recommended.
Erotic Massage Parlors
Paul Ash Street 117 47053 Duisburg Tel: (0203) 72 83 50 90 Open 10-20:00 Erotic massage 30 min / 60€ Classic Body to Body 45 min / 80€
Transsexuals / Shemales
Julius Weber Strasse 33-42
Check out the 3rd floor Shemale´s. Nicole with 20cm cock use to work here. Average cost for fuck is 30-50€.
Gay & Lesbian
Indoor Cruising & Erotic Shops
Duisburger Straße 108
Beekstraße 82
Friedrich-Wilhelm-Str. 97
Krummacherstr. 44
Sexual Services for Women
Sex Shops & Adult Stores
There is a sex shop with video cabins on Unterstrasse which is close by and open till late (about 2200) - all other sex shops in the city appear to shut earlier.
Escort Services & Agencies
If you prefer to date a lady in your hotel, you can call some private escorts in Duisbrug. It is not easy to find the good ones, because a lot of the profiles you find will be fakes. Private escorts and agencies usualy charge for about 200-300€ for one hour. You can find advertisements online and around the city newspapers of Duisburg.
Sleeping
City Hostel, Friedenstraße 85, ☎ +49/203/9356362 (info@hostel-duisburg.de). Dorm bed from €21
Stay Safe
Duisburg has very big problem with Roma people stealing and scamming tourist. Just be a ware of them.
See Also