Yangon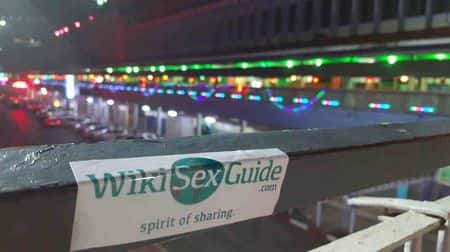 Yangon Sex Guide advises where to find sex, working girls, prostitution, street hookers, brothels, red-light districts, sex shops, prostitutes, erotic massage parlors, strip clubs and escorts in Yangon, Myanmar.
Yangon (Burmese: ရန်ကုန်; MLCTS: rankun mrui, also known as Rangoon, literally: "End of Strife") is a former capital of Burma (Myanmar) and the capital of Yangon Region. Yangon is the country's largest city with a population of over five million, and is the most important commercial centre, although the military government officially relocated the capital to Naypyidaw in March 2006.
Sex and Prostitution in Yangon
Prostitution in Burma is illegal. Prostitution is a major social issue that particularly affects women. Rangoon's so-called "model shows" are hardly salacious affairs compared with the raunchy sex shows that have made Bangkok one of the world's sex-tourism capitals.
But since the opening up of the country sex scene has been opening up very well and even though it is restricted in the country over 50000 prostitutes can be found only around Yangon. The clientale for sex tourism has been rising since 2010 and it will conquer the market of Thailand very soon.
Yangon has an amazing and quite interesting nightlife. You will get to lots of ex pats visiting the place to have fun and find sex for either free or via paid companionship methods. However, it is to be noted that staying safe in such matters is always a vital thing to be considered. Apart from that, one must always choose to be tricky and choosy with random people. It is important that you take time to understand and know about an individual's intention behind a particular act. If you find anything fishy, try to be alert immediately.
Prostitution Pricing
A girl price has gone down as for (2015) as for the high supply and the variety of women available.
The cheapest BJ can start at just 5000 kyat (US §5) in a park outside the city, but these girls have black teeth, smelly clothes and diseases. So you should avoid these nasty hookers unless you have a fetish on street whores.
Massage - starts at 10000 kyat (US$8) for one hour Burmese oil massage. Tips are not expected, but girls are very happy if you tip them a little bit.
Happy ending costs around 15000 kyat, but you may be able to negotiate the cost even lower. It can be hard to find massage salons in Yangon that provides these type of naughty extra services.
Call girl - full day or night starts at 100,000 kyat, which includes usually couple sex sessions and spending time with the girl. If you go shopping or eating with these Burmese call girls, they expect you to pay always! If you have extra money, this can be a lot of fun, as the girls are very attractive and friendly.
Cheap hotels with best security and international standards are very few (with breakfast) - Chatrium 120+ Strand hotel 100+ USD/ Parkroyal 100+ USD/ Hotel63 50+USD.
Girl in a night club 50,000+ (single or double shot based on the girl). Some girls can ask up to a 200,000 kyat.
KTV girl starts at 50,000+. Locals usually pay much less for the girls. You can find KTV´s in Yangon from China Town and there is also one
More and more girls in Yangon are now using online sites and apps to sells ex. They do it very discreetly, so if you use an WeChat or Tinder apps in Yangon and manage to match with a local girl who wants to meet you, it is highly possible she is a prostitute.
Many of these local girls who sell sex are very shy and you should know this. Often when you meet a local girl through these apps and go for a date with her, they won´t ask money until you are in a bedroom with them. Even then they may not directly ask cash, they may say something like: "I give you something, will you give something to me?"
Red Light Districts
The Sex market is undefeated in Yangon, as most of the tourists visits Yangon, Naypyidaw is new capital and has very less things to do at the night compared to Yangon, Yangon still remains the unofficial capital holding all embassies and businesses. The night life is a must in Yangon which can start from 500ks - to how rich you are.
A red light district has also emerged Naypyidaw, Burma's new national capital, with brothels primarily disguised as beauty parlors and massage salons that attract mainly businessmen and military personnel. Approximately 70 brothels, mostly in the form of tents and bamboo huts, operate on a cheaper red light zone, along a 30 mile stretch of highway to Naypyidaw.
If you are visiting the red light zones, then keep one thing in mind that you have to be in a safe position and away from any kind of risky ventures. It is always helpful for an individual if he decides to get in touch with someone who has already experienced red light districts and how things work out over there. This will help you in developing ideas and knowledge regarding each and everything related to the red light distorts and the working girls operating over there.
Prostitutes and Sex Workers
Burma is a major source of prostitutes (an estimate of 20,000–30,000) in Thailand. Women are often lured into prostitution with the promise of legitimate jobs, substantially higher pay, and because their low educational levels makes it difficult for them to find jobs elsewhere. In many instances, such women come from remote regions.
In Yangon today (2015) has more than 50000 girls every night, most of them as told are new to the city and innocent, therefore they are very fragile and tamed and inexperienced.
There are many women who have become a part of the sex trade due to monetary problems and in order to make more money. There are brothels and whore houses disguised as guesthouse and other buildings. One can visit such places in order to hire and avail the adult entertainment services offered by the working girls over there. You can find streetwalkers at certain places and streets of Yangon and other cities in Myanmar. However, one must always choose to stay safe and confirm the medical condition of the sex worker before involving in any kind of activity with her.
Freelance Prostitutes
Nightclubs in Yangon are also frequented by prostitutes who work independently. Throughout the country, the sex industry generally operates out of restaurants, brothels posing as guesthouses, and nightclubs.
There are many freelancers who can be negotiated through many locals, or from where you are stationed. Most of them have their industrial fake name or you can get their phone numbers and ask them to come to visit you. Only barrier is the language most of the time.
Street Hookers
Across the road adjoining the Parkroyal Hotel is one of the few late night discotheques that operate in Yangon daily. Plenty of street hookers and ladyboys hang around there waiting for customers. Mass tourism is still new so no hassle from street sellers. The majority found near many drinking place, specially in JJ city (a city of clubs and Karaokes it's a 2 USD ride away from 63 Hotel).
The cheapest BJ can start at 500ks (US$0.40) in a park outside.
You can find street hookers operating and looking for their potential customers at the Bogyoke market, the city bus terminals and other public places. It is always suggested that an individual should always take some time out and confirm the health status of the working girl in order to make sure that she is completely fit and fine for sexual activities. You can try to negotiate and bargain if you think that the price asked for the service is too high.
Hookup and Pick Up Local Girls
Meeting local girls and getting laid for free is fun! Read more on how to pick up girls in Yangon: https://hookuptravels.com/wiki/Yangon
Live Sex Cams
Can I watch Live Sex Cams in Yangon? - Yes, you can! Basically you can watch our online live sex shows for free anywhere in the world if you're connected to internet. Join to get 10 free private teasers and 9.99 credits for free! You can choose any girl from our trusted Live Sex Cams!
Live Sex Cams are booming at the moment. Webcam models can be found from all over the world and you can find girls, guys, trannies, couples and groups of different ages performing to you. Watching live sex shows is usually free, but if you buy some credits, you will have much better chances to see adult action as desired! It's possible also to hire a webcam model to a private chat room where you can ask the person to fulfill your fantasies.
Where to Get Sex Now
It is easy to get sex online in Yangon. You just need to find the best available girls. See Girls Online Here!
Adult Locations
There are some adult venues in Yangon, for example massage salons. Myanmar has various types of adult locations and brothels disguised as guesthouses and parlors. So you can visit any of these places and expect to find adult activities and other erotic offers in store for the potential visitors and patent clients.

Escort Services and Agencies
Unfortunately we don't list in this category!
Finding an escort when you're travelling can be a bit tricky. An ideal alternative to escorts is a girl who is looking for a mutually beneficial relationship. There are thousands of horny girls willing to do anything for a generous guy. Click Here to hookup with a beautiful young woman now.
Call girl price for full night starts at 30,000ks full day includes two times and sleeping together. You can find various suggestions and websites dedicated to escort services and activities. Thus, going online in such matters can actually help you more. The escort girls generally offer two types of services; in call and out call. In case of an in call service the escort girl would ask her client to come and visit her place. However, in case of an out call service, the client can ask the escort girl to visit his place or accompany him to other destination of his choice and preference.
Erotic Massage Parlors
Unfortunately we don't list in this category!
Oil massages cost usually 10 to 12000 kyat (US $8-10) and foot massages are cheaper costing only around 6000 kyat (US $5). Overall wether you choose the foot or oil rub, the quality of the massage is very good and if you pay one hour you will actuallt get on hour service, unlike in Sukhumvit, Bangkok where often you pay for 1 hour massage but only get 35 minutes of rubbing.
At most Yangon massage parlors, you are provided a towel and asked to strip naked and then cover your body with a towel. You should be discreet at these places and not openly ask for extra services at the casher. Just do it in a massage room when you are in a private space with the massage girl.
If the girl really likes you and you are a good looking guy, 15000 kyat should be enough for a hand job. Older guys usually need to pay a little more. But remember that in Burma the haggling and negotiating for the price is not as annoying as in Thailand. If these massage girls are willing to do a HJ for 15000 kyat, they may try to ask 30000 kyat maximum.
Massages in Yangon are quite affordable. Especially from the Chinatown you can find plenty of Massage Parlors.
It can take a time until you find a body rub salon from Yangon that provides happy ending services.
There are certain massage parlors and similar joints offering adult massage services and special services in order to make the clients erotically satisfied. These services are basically provided by the sex workers working in those salons and parlors. One can go through the internet as well, in order to find certain websites offering and promoting happy ending massage in and around Yangon.
Brothels and Sex Clubs
In Yangon, prostitution often occurs in hotels that also operate as brothels. The recent appearance of massage parlours began in 1995, with ethnic minority groups such as the Wa running such businesses in particular. The brothel based activities are often found to be available in certain guesthouses, parlors, salons and more. There are certain Karaoke bars having the availability of working girls offering their range of services and other performances for the potential customers.
Strip Clubs and Striptease
There are no western style strip clubs in Yangon. So, you can visit the nightclubs and bars that re available in order to find someone with whom you can get intimate and lucky.
Karaoke and KTVs
Throughout Yangon there are many Karaoke bars that mainly locals flock to at the weekends. In some rooms local girls, who work there, will accompany you and sing some songs during you stay at the karaoke venue. Many of these girls are actually working girls and there may be negotiations before you leave the premises.
There are Karaokes that act as brothels in disguise too. These are mainly adult oriented Karaokes and KTVs that can be found in Yangon. Karaoke prostitution in and around Myanmar is a known fact. You can definitely choose to visit any of such venues in order to get hooked up with the working girls over there in order to enjoy their private performances along with other intimate activities.
Girl Price range: 50,000 to 100,000 Kyat for short stay or until morning.
Drinks Price range: 2 USD for a draught beer.
Pro: Great fun.
Con: You may have to attend the Karaoke bar a number of times before a girl will come home with you.
There is one KTV club near the movie theater in the corner of Anawrathra Rd and Phone Gyi St. More KTV clubs can be found from the Yangon China Town.
Swinger Clubs and BDSM
ALT.com is the best place for local singles, swingers, and couples in the BDSM community to connect with those interested in submissive sex, power exchange, locating persons for new slave roles, erotic BDSM, bondage & fetish sex, as well as live sex dates. Find thousands of play partners for whatever your fetish may be; bondage, foot, cockold, spankings, role-play, electric or water play, sadism and masochism. So whether you have the desire to explore your unrealized fetish fantasies, or you are extremely experienced and would love to train someone new, ALT.com is a community designed for people with like-minded interests to find and connect with each other.
Swinger clubs (lifestyle clubs), are formal or informal groups that organize sex-related activities or establishments where patrons can engage in sex acts with other patrons. You cannot find swinger clubs in Yangon but you might find an open minded tourist couple to have fun with.
If you are looking for some swinging actions in Yangon, then approach the foreign couples in this matter. They might be interested in the same. Apart from that, one can also choose to join adult forums and communities which include online swinger clubs as well. Joining such forums will help you find likeminded couples willing to enjoy swinging parties. So, you all can get in touch with each other, decide a suitable time and venue in order to initiate the action.
Sex Shops and Adult Stores
If you don't feel like visiting or cannot find any local sex shops in Yangon, you can easily order adult products from Online Sex Shop.
From street sellers you can find Viagra, Kamagra and Cialis. There are lots of online sex shops and adult stores these days. You can always find your product there and in one of the most discreet ways. So, shopping online can prove to be a nice substitute in case you don't find shopping directly from the retail shops awkward.
Love Hotels and Short Time Hotels
Many of the guesthouses in Yangon rent their rooms to "short stay" guests. An hour in a short time hotel cost about 2,000 kyat (US$2) for an hour and 5,000 kyat (US$5) for the all-night. Sometimes Sex workers rent the rooms and sit inside the rooms with the doors wide open waiting for clients. It is quite easy to find these Window prostitution style guesthouses because there are around 100 of them in the city and all the locals know them.
At times, the local sex workers and other prostitutes are seen to be well informed about love hotels and other short time accommodations that are provided to the potential visitors on an hourly basis. For you information and help, it is suggested that you should always check the surrounding well before entering a particular hotel. In this way you can at least confirm that the place is safe enough for intimate activities.
Nightclubs and Bars
For nightlife, there are some nightclubs which are largely vehicles for prostitution, but do feature some interesting dance shows in surreal environments.
You can always visit the nightclubs and bars located in and around Yangon, probably for a drink or maybe for something else. If you are planning to meet and hook up with female visitors, then it is to be done quite carefully. First of all, you need to understand and recognize the one who's going to be interested for an intimate activity. If you find working girls or the bar girls offering their services, then you can hire the services in order to enjoy paid companionship.
Girl price in a night club is 50,000+ (single or double shot based on the girl).
Here is a list of some Nightclubs in Yagon:
Pioneer is a nightclub situated on the Ahlone road in the same complex as The Yangon International Hotel and Singapore Kitchen. The admission fee is USD5 and includes a drink. The club attracts tourists, ex-pats and locals. Many of the locals are working girls who hang around the bar and edge of the dance floor. Upon entrance you will usually be approached by a local girl by the time you reach the bar, who will want to accompany you to your seat in the hope you will take her home. The club is large by Myanmar standards, the music is loud & current and there is excellent lighting, making Pioneer one of the better nightclubs in Yangon.
Girl Price range: 50,000 to 80,000 Kyat for short stay or until morning; depending on negotiation and how you get along with your girl.
Drinks Price range: USD2 for a draught beer.
Pro: Large dance floor and good music.
Con: Not as discrete as other clubs
Powerlight is a brightly lit premises located near Kandaygyi Lake and is a restaurant and entertainment venue with no admission charge. There is a large stage and surrounding table and seated area, which is usually filled with locals. Upstairs there are discrete rooms that are blacked out for people to enjoy the show with some discretion – usually very wealthy locals. On any night of the week there are up to 30 beautiful girls singing and performing at Powerlight, some individually and at other times in a group with each girl singing for 30 seconds. You can buy Tinsel for any of the girls for 10,000 Kyat a piece, and after the song, the girl will join you for a drink before her next performance. At times it's a bidding war for some girls with up to 1 million kyat (USD1,000) worth of tinsel being purchased for the pleasure of a drink with the most famous Powerlight girl, and usually negotiations for after the night has finished. These girls are all excellent singers and some of the most beautiful girls in Yangon. As tinsel clubs are unique to Myanmar, entertaining and very random, I would recommend a visit to Powerlight just for the entertainment value alone.
Girl Price range: 150,000 Kyat +
Drinks Price range:USD1 for a draught beer
Pro: Beautiful girls, good food and excellent entertainment.
Con: Show usually ends at midnight.
The Music Club - Park Royal Hotel:
This bar is situated in the basement of Park Royal Hotel and has an admission fee of USD10 for non residents of the Hotel and includes a drink. The music in the bar is quite loud and they frequently have a band playing. Working girls roam around the bar looking for eye contact and are very friendly. The girls are usually high end and usually more expensive than other establishments.
Girl Price range: 50,000 to 120,000 Kyat for short stay or until morning.
Drinks Price range: USD4 for a draught beer.
Pro: Central location
Con: Expensive drinks
DJ Bar is a nightclub situated beside Inya lake hotel and next door to GTR nightclub. Admission is usually free and this is a very popular club for locals and ex-pats due to its close proximity to GTR, which is the most popular local club. DJ Bar has two sections, one a large dance floor and the other a bar and seating area which commonly attracts working girls. After GTR and Pioneer, DJ Bar is probably the third best nightclub in Yangon and the dance floor is usually jam packed most of the night.
Girl Price range: 50,000 to 80,000 Kyat for short stay or until morning.
Drinks Price range: USD2.50 for a can of Tiger
Pro: Good location next to GTR, so you can visit both clubs.
Con: Small dance floor and very loud.
Emperor is located downtown on 25 street across from Lionsgate bar and only a short walking distance from Chinatown and the popular local drinking area on 19 street. Admission is USD5 and includes a drink. When you approach the premises you will be hassled to buy everything from chewing gum to condoms. Usually a bouncer will escort you to the elevator and you will go to the 5th floor where the Emperor club is located. Here you really feel like a pop star as all the girls will come running to you and escort you to your seat. Once seated, 10 to 15 girls will stand around you trying to get your attention until you pick what girl/girls you would like to talk to and potentially take home.
Girl Price range: 40,000 to 50,000 Kyat until morning.
Drinks Price range: USD2 for a can of tiger
Pro: Large amount of young girls.
Con: The club is very dark and some girls appear hotter inside.
Gay and Lesbian
Gay modeling in internet is getting more popular all the time and it's a big market alongside with gay porn. You can watch gay live sex also in Yangon as long as you are connected to internet. Check it out: Gay Live Sex Video Chat
There are no gay nightclubs around Yangon as in Bangkok, there are some ladyboys who do some sing and dance shows in various places but this are no regular scenes.
Aids is big problem in Burma with gay population so make sure you wear a condom.
Same sex sexual activity is illegal in Burma and punishable by fines and imprisonment for ten years to life.
Yangon held a successful gay pride parade in 2012.
You can find online dating sites where one can find gay and lesbian partners interested for a date. You can meet your favorite person in Yangon by getting in touch with them via such dating sties. This can actually make the entire process of finding and meeting up with gay and lesbian partners easier and fruitful.
Other Adult Services
Some working girls offer also BDSM services.You can also ask the escort service providers and other working girls if they can come up with extra service and any kind of activity that is new and interesting.
Dating
Dating in Yangon can be a bit tricky due to cultural differences, so your best bet is to sign up for a dating site before your trip so you can meet a few locals ahead of time. AdultFriendFinder.com lets you meet local members in Yangon and get to know them on a personal basis before you arrive. Take advantage of site features like live chat and member to member webcams so you can begin flirting before arranging a face-to-face meeting. Since your time in Yangon may be limited, get to know each other's desires beforehand, so that when you meet you can start having some real fun.
How to find Sugar Babies and Sugar Daddies
If you are looking for an alternative to escorts in Yangon with a girl who doesn't charge by the hour, sugar dating is the ideal solution. There are thousands of beautiful young women who are willing to do anything for a man who will help them pay their bills.
Often referred to as the "Tinder for Older Guys", Sugar Dating matches hot young women who are interested in pampering older gentlemen. You don't have to be a millionaire to meet a sugar baby. Click Here if you are a respectful gentleman who knows how to treat a woman.
Transsexuals and Shemales
Finding someone for transsexual dating when you're on the road can be a bit tricky, so your best bet is to sign up for a dating site before you go so you can find locals ahead of time. TSdates.com is a dating site designed to help you find exactly what you are looking for in your hookup in Yangon. Take advantage of site features like live chat and member to member webcams so you can begin flirting before arranging a face-to-face meeting. With over 40 million members, and thousands of transsexual members around the world, TSdates.com is the world's largest site of sex-minded friends for discreet encounters and will help you find your next transsexual play partner.
Where can I find shemales in Yangon? You can watch transsexual live sex shows in Yangon as long as you are connected to internet. Check Now: Tranny Live Sex Video Chat
One can consider visiting several transsexual and shemale websites where the interested people are seen promoting their companionship services, escort services and other activities in order to attract the eyes of the potential visitors. Thus, visiting online sites and trying to get hooked up with the trannies can be a nice idea too.
If you are in one of the big hotels such as Traders Hotel Yangon or Kandawgyi Palace you could take a warm up drink before heading out on your Night adventure trip. All this places have a wide selection of mainstream music which is local stuff and in English. There are no gay nightclubs around as in Bangkok, there are some ladyboys who do some sing and dance shows in various places but this are no regular scenes.
Parkroyal Hotel is one of the few late night discotheques that operate in Yangon daily. There are mainly ladyboys who mislook like pretty girls.
Sexual Services for Women
Very Few to be found but massages are available in good means for ladies too, contact-wise is very less the price may vary upon the duration. Women can try and get lucky with the local guys of Yangon or they can even choose to hire the services of male escorts by getting in touch with them online.
Sleeping and Girl Friendly Hotels
Some hotels are asking for IDs from the local girls and this can be sometimes embarrassing for them. One of the good GFE hotels in Yangon is called Bliss Hotel. Bliss hotel is a simple budget hotel next to the China Town. Hotel Bliss is in the corner of the Phone Guy St and Strand Rd. Hotel Bliss operates also as a short-time hotel, so it is quite handy if you meet a girl online, nightclub or wherever in Yangon and want to have sex with her. They usually do not even ask passport for a short stay, unlike all the other hotels in Yangon. Cost of a room is also cheap! 3 hours cost 1500 kyat (US $13). Rooms are simple, but not small. You get a double bed, washroom and there is also couple chairs and a table in a room. Many of the local girls do not know how to pronounce Bliss Hotel, so they just call it Bills Hotel. So know this to avoid confusion.
As discussed already, the local sex workers and prostitutes can at times take you to such places where you can take a room on rent for few hours in order to enjoy privacy and the service offered by the working girl.
Following hotels should be girl friendly.
Asia Plaza
Bliss Hotel, No.(14), Phone Gyi Road, Downtown Yangon, Myanmar
Hotel 63
Panorama
Strand Hotel
Summit Parkview
Trader Hotel
Cheap hotels with best security and international standards are very few (with breakfast). Here are some prices you'll have to pay for a luxury accommodation:
Chatrium 120+ USD
Strand hotel 100+ USD
Parkroyal 100+ USD
Hotel63 50+ USD
Stay Safe
Burma has the third highest HIV prevalence rate in Asia, after Cambodia and Thailand. Sex workers are particularly at risk, with 32% infected with the disease. The criminal nature of sex work in Burma, as it is prohibited by the 1949 Suppression of Prostitution Act, also contributes to the ineffectiveness of reaching out to sex workers in Burma with regard to HIV/AIDS awareness and condom usage. In Yangon, there are over 100 brothels and up to 10,000 sex workers, mostly of the Bamar ethnic group, with between 70 to 90% having a history of sexually transmitted infections and less than 25% having been tested for HIV. An anecdotal study found that nearly half of sex workers in Yangon have HIV/AIDS.
It is definitely vital for an individual to stay safe, secured and careful in such situations where risk factors are also there. You need to understand people and make a wise decision in order to avoid any kind of trap or risky consequences.
See Also