Villach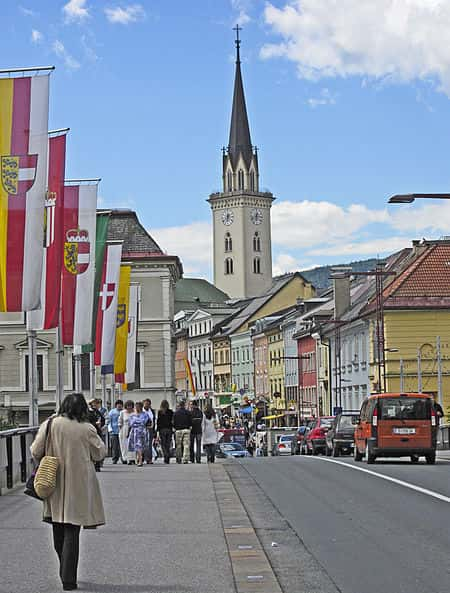 Villach Sex Guide advises where to find sex, working girls, prostitution, street hookers, brothels, red-light districts, sex shops, prostitutes, erotic massage parlors, strip clubs and escorts in Villach, Austria.
Villach is a town located in Carinthia in Austria. It has about 60,000 inhabitants.
Sex and Prostitution in Villach
Prostitution in Austria is legal and regulated. This is an example of regulated prostitution. Prostitution is legal but restricted by several regulations. Around 90 percent of all sex workers in Austria are migrants, mainly from the former Eastern Bloc countries.
Sex workers operating legally in Austria were, according to the police mostly from the European Union: They come from Romania (29 percent), Hungary (25 percent), Bulgaria (15 percent), Slovakia (eight percent) or the Czech Republic (six percent). The proportion of Austrians is four percent. From non-EU countries, most sex workers were from Nigeria. In Vienna the figures are almost the same; 38 percent of the registered prostitutes in Vienna came from Romania, 26 percent from Hungary, and 10 percent from Bulgaria.
Perhaps surprisingly for a rather conservative nation, Austria's attitude towards nudity is one of the most relaxed in Europe. The display of full nudity in the mainstream media and advertising can be a shock for many visitors, especially those from outside Europe. It is not uncommon for women to bathe topless in beaches and recreational areas in summer.
Red Light Districts
Unlike in German and Dutch cities, most Austrian towns don't have Red-light districts. Of course the number of the sex workers is highest in the capital, Vienna, but there is significant existence of prostitutes in other cities too. Thanks to the legality of the sexual services, more and more girls come to the country to work in the nightlife.
Prostitutes and Sex Workers
Most prostitutes in Villach work in Brothels and Kontaktbars. There are also independent Escorts who work at the private flats. Average cost for 30 minutes with a prostitute in Villach is around 80-150€.
Street Hookers
Street prostitution in generally illegal in Austria, so by going to a brothel, clients could avoid ending up with an unchecked, illegal sex worker. Often, this does not happen for financial reason – street hookers are cheaper.
Live Sex Cams
Can I watch Live Sex Cams in Villach? - Yes, you can! Basically you can watch our online live sex shows for free anywhere in the world if you're connected to internet. Join to get 10 free private teasers and 9.99 credits for free! You can choose any girl from our trusted Live Sex Cams!
Live Sex Cams are booming at the moment. Webcam models can be found from all over the world and you can find girls, guys, trannies, couples and groups of different ages performing to you. Watching live sex shows is usually free, but if you buy some credits, you will have much better chances to see adult action as desired! It's possible also to hire a webcam model to a private chat room where you can ask the person to fulfill your fantasies.
Where to Get Sex Now
It is easy to get sex online in Villach. You just need to find the best available girls. See Girls Online Here!
Adult Locations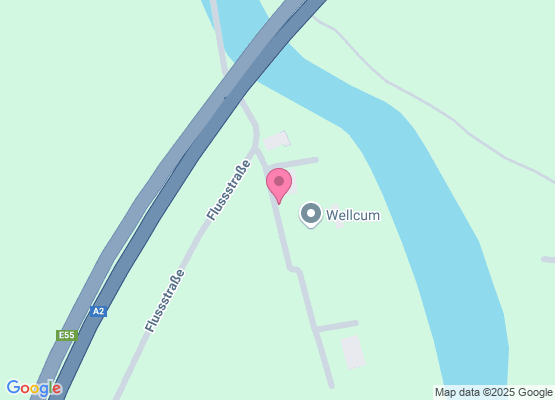 Escort Services and Agencies
Unfortunately we don't list in this category!
Finding an escort when you're travelling can be a bit tricky. An ideal solution for having an alternative for escorts is Ashley Madison. There are thousands of horny girls waiting for you. Find all the beautiful young women at AshleyMadison.com!
Escort girls in Austria often cost more than prostitutes working in brothels or Kontaktbars and they definitely cost a lot more than the street prostitutes, but sometimes it is worth to spend more euros for high-end escort. You can hire independent escorts or contact escort agencies to come to your hotel or home, or you can visit them in their premises. Escort rates depend on the agency or independent escort and on the service required, as anal and other kinky things always cost more. Rates for one hour sex services vary between 150-300€ in Austria.
Erotic Massage Parlors
Unfortunately we don't list in this category!
If you like to relax and receive an Erotic massage. In Austria, there are Asian Massage Parlors, where you often pay first for the massage and when the massage is coming to end, you will be asked if you want a Happy Ending. Most of the time one hour massage at the Asian Massage Salons cost around 50-100€ and Happy Ending will cost around 20-100€, depending if you choose a hand-job or a sexual intercourse. Then there are also Massage Brothels, where you have to decide what you want, before receiving the massage. These places usually have a menu with options listed, such as "1 hour massage and hand job" for 100€.
Brothels and Sex Clubs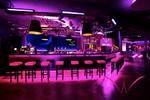 Set on 7,000 m2, in Hohenthurn, a truly spine-tingling experience is awaiting you. Right at the Italian border, this place will fulfil your every desire. The facilities including a jacuzzi, in and outdoor saunas, a heated outdoor pool and an open fireplace will make your stay a breathtaking experien ...
Flussstraße 1, 9601 Hohenthurn
Flussstraße 1, 9601 Hohenthurn
Brothels in Austria are well controlled by governmental authorities, all girls have to had regular medical examinations. There are different type od brothels in Austria.
There are Kontaktbars where prostitutes hang out hoping to pick up customers. Some Kontaktbars are just normal bars where you just happen to see many sex workers, with or without the owner's consent, but you often also get "normal" people besides (it can be quite amusing and/or instructive to settle down with a drink and watch discretely).
A Laufhaus is a place where sex workers rent a room where they can serve clients. Usually prostitutes can arrange their working schedule and decide the pricing themself, but sometimes the schedules and prices are decided by the brothel owner. The clients walk through the corridors of the house (hence the name: Laufhaus/Walk House) to see and negotiate with the prostitutes. Some Laufhäuser have entrance fee, but often the entrance is free.
Then there are basic apartment brothels where you can make your choice from few of working girls, FKK Saunaclubs and swingersclubs.
VILLACH CLUB & STUDIO BROTHELS
Privatsextreff, Klagenfurterstrasse 40 9500 Villach
Laufhaus Villach, Lederergasse 20 9500 Villach
Andiamo, Technologieparkstrasse 5 9500 Villach
Club 24, Trattengasse 24 9500 Villach
CARINTHIA STATE CLUB & STUDIO BROTHELS
Römerbad Casa Carintia, Unterrain 1 9560 Feldkirchen
Villa Fortuna, Unterrain 1 9560 Feldkirchen
Soho, An der Gurkerbrücke 9130 Poggersdorf
1001 Nacht, Villacherstrasse 5 9220 Velden am Wörther See
Strip Clubs and Striptease
Strip clubs, also known as Night Clubs or Gentleman's Clubs, are great in Villach. These clubs offer sometimes cheap and sometimes very expensive drinks in a erotic atmosphere, often with half or fully-dancers providing entertainment on stage. These strippers can often be hired for private lap dances and, in some clubs, they can also be hired as escorts. Most Kontaktbars are just normal bars where you just happen to see many sex workers, with or without the owner's consent, but you often also get "normal" people besides (it can be quite amusing and/or instructive to settle down with a drink and watch discretely).
KONTAKTBARS
Club Royal, Gaswerkstrasse 15 9500 Villach (Tel: 0650 4423371)
STRIP CLUBS & NIGHT CLUBS
Eve, Brauhausgasse 17 9500 Villach (Tel:04242 22502 )
Austria Bar, Moritschstrasse 2 9500 Villach (Tel:0664 337 86 11)
Go-Go Bar Manhattan, Moritschstrasse 2 9500 Villach (Tel: 04242 289091)
La Cocotte Villach, Trattengasse 22 9500 Villach (Tel:04242 210240)
CARINTHIA STATE STRIP CLUBS & NIGHT CLUBS
American Bar, Industriepark 13 9330 Althofen (Tel:0664 3373021)
La Cocotte Feldkirchen, St. Veiterstrasse 21 9560 Feldkirchen (Tel:04276 48250)
La Cocotte, Bahnhofstrasse 26 9375 Hüttenberg (Tel:07242 64 136)
Eldorado, Millstätter Strasse 1 9523 Landskron (Tel:0664 171 33 06)
Maxim Club, Tirolerstrasse 6 9781 Oberdrauburg (Tel:0660 6888105)
Las Vegas, Klagenfurter Strasse 55 9220 Velden am Wörther See (Tel:0699 121 15 990)
Pavillon, Klagenfurter Strasse 14 9400 Wolfsberg (Tel:0699 102 104 96)
Karaoke and KTVs
There are no KTVs in Villach.
Swinger Clubs and BDSM
ALT.com is the best place for local singles, swingers, and couples in the BDSM community to connect with those interested in submissive sex, power exchange, locating persons for new slave roles, erotic BDSM, bondage & fetish sex, as well as live sex dates. Find thousands of play partners for whatever your fetish may be; bondage, foot, cockold, spankings, role-play, electric or water play, sadism and masochism. So whether you have the desire to explore your unrealized fetish fantasies, or you are extremely experienced and would love to train someone new, ALT.com is a community designed for people with like-minded interests to find and connect with each other.
Partytreffs and Pauschalclubs are a variation on partner-swapping swing clubs with (sometimes, but not always) paid prostitutes in attendance, as well as 'amateur' girls and couples. Single men pay a flat-rate entrance charge of about 50 to 150 euros, which includes food, drink and unlimited sex sessions, with the added twist that these are performed in the open in full view of all the guests. Ladies normally pay a lower entrance fee than men or no entrance fee at all.
Sex Shops and Adult Stores
If you don't feel like visiting or cannot find any local sex shops in Villach, you can easily order adult products from Online Sex Shop.
Most erotic shops in Austria carry a good variety of sex toys, porn movies, condoms, lubricants and fetish gear. Some of the adult shops also have an adult arcade or adult cinema (Sex Kino) at the premises. Most of these premises often have an entrance fee such as 5-10€. All the major superstores, gas stations and kiosks sell condoms.
EROTIC SHOPS IN VILLACH
ART-X Warenvertriebs- und Handelsgesellschaft m.b.H., Maria-Gailer-Straße 2, 9500 Villach, Austria (Tel:+43424232321)
Love Hotels and Short Time Hotels
Nightclubs and Bars
Andiamo Men's Club, Technologieparkstraße 5, tel.: +43 4242 3108810
V-Club Villach, Bruno-Kreisky-Straße 33, tel.: +43 4242 39890
Casanova Bar, Nikolaigasse 23, tel.: +43 4242 25560
Gay and Lesbian
Gay modeling in internet is getting more popular all the time and it's a big market alongside with gay porn. You can watch gay live sex also in Villach as long as you are connected to internet. Check it out: Gay Live Sex Video Chat
Austria was one of the last countries in Europe to repeal the total ban on male and female homosexuality. Before 1971, same-sex relations could lead you to jail. This law was finally abolished but three new articles were introduced in its place: Article 209 set the age of consent for homosexuals at 18, Article 221 outlawed the advertising of homosexuality, and Article 222 made it illegal for homosexuals to assemble.
Lesbian, gay, bisexual, and transgender (LGBT) persons in Austria may face some legal challenges not experienced by non-LGBT residents. Both male and female same-sex sexual activity are legal in Austria, and registered partnerships were introduced in 2010, but same-sex couples will still not be able to have full joint adoption. The gay community is developed in all larger cities, such as Vienna, Linz, Innsbruck, Salzburg, and Graz. Every year there is a gay pride Regenbogenparade (rainbow parade) in Vienna.
Other Adult Services
BDSM
The basic form of BDSM (Bondage & Discipline/ Dominance & Submission/ Sado-Masochism) is all about the erotic and sexual acts and mind-sets of dominating and relinquishing control.
In the past few years BDSM has got a pretty bad reputation, but the basic principles can be extremely liberating and in the long run if you engage with it, turn you on in a way that you would never even have thought about. The fact that the standard media representation of BDSM is of something seedy and weird and sometimes make it feel like a taboo.
But if girl take the reins it can actually increase their sexual confidence and sense of agency, while giving men a break from having to be 'on top', psychologically as well as literally which is the standard dynamic for most lovers. The trick is to have an open mind to sexuality, obviously anything which causes harm to your loved one or yourself is not good, but we're all humans and exploring the parts that make us a little different is what can make a hugely beneficial relationship.
Austria has some of the most exceptional fetish practices that are often only found on Germany & Japan.
Dating
Dating in Villach can be a bit tricky due to cultural differences, so your best bet is to sign up for a dating site before your trip so you can meet a few locals ahead of time. AdultFriendFinder.com lets you meet local members in Villach and get to know them on a personal basis before you arrive. Take advantage of site features like live chat and member to member webcams so you can begin flirting before arranging a face-to-face meeting. Since your time in Villach may be limited, get to know each other's desires beforehand, so that when you meet you can start having some real fun.
How to find Sugar Babies and Sugar Daddies
If you are looking for an alternative to escorts in Villach with a girl who doesn't charge by the hour, sugar dating is the ideal solution. There are thousands of beautiful young women at SecretBenefits willing to do anything for a man who will help them pay their bills.
Often referred to as the "Tinder for Older Guys", SecretBenefits matches hot young women interested in pampering older gentlemen. You don't have to be a millionaire at SecretBenefits.com, you just need to be a respectful gentleman who knows how to treat a woman.
Transsexuals and Shemales
Finding someone for transsexual dating when you're on the road can be a bit tricky, so your best bet is to sign up for a dating site before you go so you can find locals ahead of time. TSdates.com is a dating site designed to help you find exactly what you are looking for in your hookup in Villach. Take advantage of site features like live chat and member to member webcams so you can begin flirting before arranging a face-to-face meeting. With over 40 million members, and thousands of transsexual members around the world, TSdates.com is the world's largest site of sex-minded friends for discreet encounters and will help you find your next transsexual play partner.
Where can I find shemales in Villach? You can watch transsexual live sex shows in Villach as long as you are connected to internet. Check Now: Tranny Live Sex Video Chat
Shemale Escorts are not very common in Villach. Some of the independent transexual escorts will sometimes come to the Villach and work for a couple of weeks. Sex prices with transgirls in Villach start from 80€.
Sexual Services for Women
Prostitution is legal here for everyone in Austria, whether they are women or men. You can find different types of male escorts in Austria who will be able to satisfy your needs for around 100€ an hour. If you do not want to pay for sex, you can always head into the bars and nightclubs and there will be plenty of good looking Austrian guys willing to have sex with you.
Sleeping and Girl Friendly Hotels
There are many private apartments available to rent in Austria and often renting apartment is a better option than staying in a hotel in case you want to bring prostitutes to your room. Some of the hotels may ask you to pay for a extra guest if you bring a whore to your room, but most of the time you do not have to pay extra.
Stay Safe
Villach, like most Austrian cities, is safe to wander around. There will be occasional drunk people during festivities, but police visibility is evident. It is advisable to take precautionary measures when traveling, similarly to traveling to other European cities.
Austria is one of the safest countries in the world. According to the OECD Factbook of 2006, levels of robbery, assault, and car crime are among the lowest in the developed world, and a study by Mercer ranks Vienna as the 6th safest city in the world out of 215 cities. Violent crimes are extremely rare and should not concern the average tourist. Small towns and uninhabited areas such as forests are very safe at any time of the day. Beware of pickpockets in crowded places. Like everywhere in Europe they are becoming increasingly professional. Bicycle theft is rampant in bigger cities, but virtually absent in smaller towns. Always lock your bike to an immobile object.
Racism can also be a problem and make your stay an unpleasant experience. Just like anywhere else in Central Europe, there might be instances of glaring, hostile looks, even questioning by the police in big cities like Graz or Vienna is not uncommon. This might make the non-Caucasian audience unwelcome. However, racism is almost never seen in a violent form. In more remote parts of Austria people of non-white origin are a rare sight. If you see senior locals giving you strange looks here don't feel threatened. They are probably just showing curiosity or a distrust of foreigners and have no intention of doing any physical harm. A short conversation can often be enough to break the ice.
See Also