Shanghai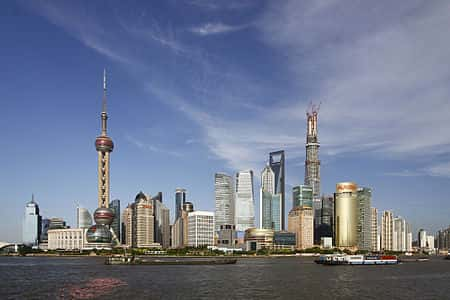 Shanghai Sex Guide advises where to find sex, working girls, prostitution, street hookers, brothels, red-light districts, sex shops, prostitutes, erotic massage parlors, strip clubs and escorts in Shanghai, China.
Shanghai (上海 Shànghǎi) , with a population of more than 23 million (with over 9 million migrants), is the largest and most developed city in People's Republic of China.
Sex and Prostitution in Shanghai
The oldest occupation in the world is illegal but as in most countries, prostitution in China is flourishing.
There are three main bar street and singles nightlife areas in Shanghai where the sex scene is flourishing and people party hard. Jingan and Xintiandi are the most popular areas to find local single girls, sugar girls and freelance hookers. Both of these areas have also expats and foreign girls looking for some fun with guys. The Bund is the most popular nightlife area among the foreign tourists and have less local girls.
Shanghai Female Escorts
There are millions of people living in Shanghai so naturally you can also find hundreds of female escorts advertising their services online.
Independent Escort Services
Compared with escort agencies who often send you different girls from their ads, there are more well-known independent escort girls in Shanghai. On some escort review websites like WikiSexGuide Forum you may find reviews of new elite shanghai escort like and long-established Escorts. One problem is that independent escorts seldom change their names but many escort agencies in Shanghai change their girls' name to make their clients believe they have numerous girls each month. However, when the clients see the girl, they will see they are cheated.
One can expect to find the availability of prostitution in Shanghai. However, it is always helpful if the person considers developing a bit of knowledge by knowing several useful facts and figures of the prostitution and sex scene in Shanghai. This would eventually make the person capable enough to choose the right kind of service for him. There are hotels located in and around the red light districts of Shanghai. It is said that the pimps would come and offer services to the visitors in the lobby. So, one may choose to stay at areas in around the red light districts, if finding and availing adult entertainment services in Shanghai is a priority.
Red Light Districts
Red-light areas in Shanghai:
Caojiadu – Entertainment Holy Land in Shanghai.
Address:Chaojiadu (曹家渡),Changshou Road (长寿路),Wuning Road South (武宁南路), Information resource: well known in past, Service: no limit, G quality:90-100, List price: 500-infinit
Overall assessment:
"Chaojiadu" red-light district represents the maximum area of Shanghai and even the entertainment industry. This is a small area, with only the "Imperial (帝豪)", "Heaven and Earth (天上人间)"(has been shut down). "Cobra Gold believers (金色大帝)", and a few little entertainment mall. But it is the only government granted special legal red-light district in Shanghai. The highest grades consumption in domestic. It is not appropriate to the average income of the people. Most of the girls come from China, but also from around the world. For these places, I will not tell the personal experience, perhaps you have something to add…
Fengzhuang road – on the first line in today's red-light district in Shanghai
Address: Fengzhuang Road (丰庄路) in west of Shanghai, Verified time: last three years and coming three years, Information resource: went there lots of times, Service: FS, G quality: 65-85, List price: 150-400rmb
Overall assessment:
The prostitution in "Fengzhuang" is developed only in recent years. The cause of the steps in the development is it's strategic location—it is a blind point of LE. The area is sit by center from "Jiande Garden (建德花园)" as the axis around to radiation. If somebody asked recommended several cool place in Shanghai, "Feng Chuang" is absolutely not omitted. Here it is worth mentioning that there is a "over night" service. Many will choose to go there to order that package. "Fangzhuang" now seems to sit in our minds is no longer a place names said that it is more of a conceptual symbol. Ranked No. 5, perhaps debatable, but there will not be much deviation.
Xianan road — first choice if just want release.
Address:"Xianan load (下南路)" in Pudong district, Verified time: some short time ago, Information resource: internet, Service: BJ,FS, G quality: 40-65, List price: 50-100
Overall assessment:
"Xianan Road" became the most famous red-light district of Pudong, one of the main reasons is because of its price. Release here is a good place, the economic benefits, but if you are blind pursuit of service quality, appearance, please do not come here. Because it is a low level of red-light district. It has its advaneforum.xxxes, and of course as well as too many deficiencies. 第7把交椅它勉强能坐上。Article it is barely sit in 7th seat.
New railroad station – the area is unable to withstand sees
Address: Around new railroad station, such as Zhongxing Road (中兴路), Zhonghua new Road (中华新路), Datong Road (大统路), Hutai Road (沪太路) and Hengfeng Road (恒丰北路). Verified time: 5 years ago,last year and this year, Information resource: everybody knows, Service: FS,BJ, G quality: 35-70, List price: 150-300
Overall assessment:
New railroad Station surrounding area basicly steps in place of lots BS, and its size and the environment is poor, high risk. It has been a long maintained a record in history. If it is said slightly exaggeration, we can say that the whole of the road where almost every building is BS. But almost all of the people in this region are very poor impression. Actually it make sense because the harsh environment here. Girls are frequently movement. The rampant black shop to be seen again and again sounded the alarm, where it encountered one unfortunate gimmick. But just like that in the worse school still have good students. The BJ shop in Datong Road is great reunification such a example, except the girl's appearance and its quality of service, attitude, safety are trustworthy service star, named Miss Wu is now more highly skilled with a number of followers. But in such a large number of BS Group, this kind of shop has been negligible. Therefore, "Passenger Station" can be booked through 8th. it has been pretty good..
East Baoxing Road – Faced with crisis
Address: East Baoxing Road (东宝兴路) area, Service: HJ,BJ,FS, G quality: 55-80, List price: 50-350rmb
Overall assessment:
Just last year, "Dongbaoxin Road" red-light district was still shining piece, but since 2006. It seems gradually fallen into a crisis. Many shops are closed, and some are dropped, people seem to feel that in the near future, this region will not exist. Prostitution is a risk industries which have greatly variable and unstable. As has a certain size "Dongbaoxing Road," and we hope that it merely experiencing temporary difficulties. one day he will be able to resume his usual vigor and vitality, perhaps next month, perhaps next year. Today, we noticed that you still among the top 10.
Qibao (七宝)"Address: Qibao (七宝) in southwest of Shanghai
Service: Sex,G quality: 55-80, List price: 120-400rmb
Overall assessment:
Qibao proud of the success of the rapid development of its business. Centered by it's old town for the whole region, Qibao bring itself to the core business of the entertainment industry, driven by the commerce rapidly. large and small entertainment spread out there and run out.
In recently, the young girls in Fuqiang Street(富强街) got favorable comments from brothel customer. Today it is ranked No. 13. Perhaps tomorrow it may enter top 10.
Address: Jinqiao area in Pudong district (浦东金桥),
Service: HJ,BJ,FS,
G quality: 50-75,
Price: list 40-400,
Overall assessment:
Jinqiao is located deep in the Pudong new area. In resent ten years, industry's rapid development bring up series of other business aroud there. The entertainment industries will be here along with the rapid rise of the economy. Today, it has formed a certain scale. A few years ago, the prostitution industry in Jinqiao has been noticed by its outstanding service and known by more and more people. However, a marked decline in services in recent years, the quality has deteriorated may be the location, Brothers in that region does not seem to have too much of a choice, as they can not spend a lot of time and energy to other places, it created a monopolize pattern. Therefore, the "Golden Bridge" barely squeezed into the red-light district of list, we ranked it the last.
Nang Yang Lu is one of the most popular red light districts to be present in Shanghai. The place is basically famous for the Manhattan Club, which is one of the most well known pick-up locations in this city. You may also find some other bars located in and around this area. However, be careful before choosing to pay any random working girl money for the service she is about to offer. If the sex worker turns out to be a fake one, then you can get into trouble.
Prostitutes and Sex Workers
Prostitution is illegal but practiced openly. Prostitutes work out of five-star hotels, karaokes, entertainment centers, dance halls, boxing clubs, beauty parlors, hairdressers, barbershops, saunas, bathhouses, massage parlors, nightclubs and on the streets.
By one count there are around 1 million full-time prostitutes in China and perhaps 8 to 10 million more that sometimes accept money and gifts for sex.
So, you can approach the ones those who are selling sex in Shanghai. In case, you find it difficult to approach the sex workers, try to get ideas about the entire scene from various websites and online adult forums. This shall help you develop ideas and insights regarding sex workers and prostitutes in Shanghai. You may visit bars and karaoke in order to get cozy with someone you would find attractive. But remember, not all girls would agree to have sex or to get intimate with any random guy.
Street Hookers
Around the Old Town and the Science Museum in Pudong many streetwalkers will try to approach single males. There are some good looking street whores, but be aware some are just trying to steel your valuables or scam you. If you know the real ones then it won't be an issue. However, in case you are a first timer then try and ask someone who has an experience regarding such things. That person will be able to guide you perfectly in this matter. Try to negotiate with the hookers if you find the amount of money charged for the service is too high for you.
Hookup and Pick Up Local Girls
Meeting local girls and getting laid for free is fun! Read more on how to pick up girls in Shanghai: https://hookuptravels.com/wiki/Shanghai
Live Sex Cams
Can I watch Live Sex Cams in Shanghai? - Yes, you can! Basically you can watch our online live sex shows for free anywhere in the world if you're connected to internet. Join to get 10 free private teasers and 9.99 credits for free! You can choose any girl from our trusted Live Sex Cams!
Live Sex Cams are booming at the moment. Webcam models can be found from all over the world and you can find girls, guys, trannies, couples and groups of different ages performing to you. Watching live sex shows is usually free, but if you buy some credits, you will have much better chances to see adult action as desired! It's possible also to hire a webcam model to a private chat room where you can ask the person to fulfill your fantasies.
Where to Get Sex Now
It is easy to get sex online in Shanghai. You just need to find the best available girls. See Girls Online Here!
Adult Locations
There are many adult venues in Shanghai, such as undercover brothels which can be massage parlors, hair salons, barber shops etc. Visiting these places may fetch you the best result. Mostly the sex workers and other working girls offer their range of "extra services" for people those who are visiting such salons, parlors, bars and the likes.
Escort Services and Agencies
Unfortunately we don't list in this category!
Finding an escort when you're travelling can be a bit tricky. An ideal alternative to escorts is a girl who is looking for a mutually beneficial relationship. There are thousands of horny girls willing to do anything for a generous guy. Click Here to hookup with a beautiful young woman now.
There are few escort agencies in Shanghai who mainly offer their escort services for foreign customers. If you don't know anyone personally, then choose to consider the websites that are available in the internet. You can visit those websites of Shanghai escorts and find out details and other information regarding the services and individual price that are attached. Hiring escort services online is also an option that is considered smart and easy.
Erotic Massage Parlors
Unfortunately we don't list in this category!
With the life or work pressure rising among individuals day by day, relaxing has become highly indispensable. With countless massage types available, to enjoy an erotic massage service will be a perfect idea for those who are seeking to unwind from a tiring lifestyle.
There is lots of massage info including massage girls, massage boys, massage agencies and massage places like erotic massage parlors and saunas. Reading the reviews from http://forum.wikisexguide.com/ help you learn more about those parlors. Besides, you can write your reviews of massage parlors on there as well.
Types of Massage Parlors
The massage parlors in Shanghai can be categorized in three:
Regular (non-erotic)
Combined (both erotic and non-erotic)
Erotic-only
Most parlors you see in the streets are of the combined type, probably because in this way the regular service becomes a perfect disguise and also a guarantee of a minimum incoming when there is an anti-vice strike happening.
Services to Expect
Typically a handjob is offered as a standard service in most of the parlors. Yet there are also a lot of them provide more than just that. Here are what you can expect from some of the parlors: footjob, titjob, intercrural sex (between thighs), body licking, anilingus, BBBJ, BBBJTCIM, etc., in some parlors even intercourse.
Probably for safety reasons, very few combined parlors offer services other than handjobs. However, you can expect cleaner rooms, better showers, and masseuses with better massaging skills in such type of parlors. Usually the masseuses work wearing sexy uniforms. Technically, you are not supposed to touch any part under the clothes. But how serious a masseuse is about this restriction heavily depends on the relationship between you and the masseuse herself.
For services other than a handjob, you usually find them in an erotic-only parlor. The quality of the hardware (bedding, shower, etc) varies a lot, but most provides one-time non-woven sheet. Depending on the service provided, the masseuse may or may not work naked.
Regional Features
In some regions of Shanghai, some mutual features are shared among the massage parlors in the region. For instance, the region around Liangcheng road (凉城路) in Hongkou (虹口) district is famous for the high cost-efficiency (full nudity of masseuse, ~200RMB for a handjob). Or, in Changning (长宁) district, you can expect better looking masseuses but you don't usually expect any nudity or touching.
Pricing
In massage parlors where erotic services are offered, there are two types of pricing models.
Fixed: Most of the parlors have fixed prices, meaning the happy ending is included in the price that is on the menu.
Negotiated: Others require a 'tipping', meaning the prices on the menu are for regular services, and for anything extra the clients will need to negotiate with the masseuses.
Usually the fixed price for a standard handjob happy ending massage is from 220RMB to 280RMB. When the masseuse requires a tipping, usually the price on the menu is below 200RMB, and the tipping for a handjob should be 100RMB.
However, the services and the prices can vary a lot in some cases, depending on how classy the place is, or in other words, the target group of the parlor. For instance, in regions like '古北' where most of the parlors target on foreign clients, sex is offered as the standard service instead of a handjob, and the price is usually 500RMB or more. Another example is the chained shop '姗娜娜', where the price on the menu is almost 300RMB and the masseuse asks for 200RMB for a handjob.
Finding Erotic Massage Parlors
A large number (almost all) of massage parlors provide erotic service in Shanghai. There is basically no such thing as a red light zone when it comes to massage parlors in Shanghai. But there is a pattern of the distribution of them, which is they are easier to be found around the borders of districts.
By looking at the signs you should be able to know, in most of the cases, whether the parlor offers happy ending massages. Certain words are always found in the signs of the parlors, if there is a sign. The combined type parlors always have a sign, apparently. And actually most of the erotic-only parlors do, too. There are only a few parlors where the signs are removed or until at night, because they are too famous and caught too much attention of the police.
These are the words you look for in the signs: 推油 ('tuīyóu' , literally to 'push oil'), 油压 ('yóuyā', literally to 'oil pressure') or 养生 ('yǎngshēng', literally to 'regimen').
If you are in a parlor where you didn't find any clue from the sign and you are wondering if they offer erotic services, the first thing you can do is to read the menu and look for oil massages that are over 250RMB. Unless you are in some high-end parlors that mainly serve the foreigners, that price usually suggests there is a happy ending included.
Another way is to pay attention to some masseuses dressed in sexy uniforms walking in the alley. They usually dress in tight shirts and short skirts. Some may also carry a small basket with the essence oil, paper tissues and stuffs in it. If you see anyone fits the profile, you are at the right place.
You will get to see several massage parlors and hairdresser salons in and around Shanghai. Some of them offer extra services such a hand jobs and even blow jobs at times. It is easy to find such shops offering "extra services" for their visitors in Shanghai.
Brothels and Sex Clubs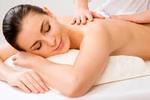 The MenuAbout The Sauna The Red House sauna club in center of Shanghai Service Range Vip RoomHappy Ending massageBody to Body massageCospalya.s.o. Manager(English Contact!) Name:JimmyWeChat ID:Super-star1656(write Sauna for request,then he will accept) E-mail:
[email protected]
Lo ...
Contact Jimmy when you arrive
Brothels are often disguised as hair salons or operate out of working hair salons in Shanghai. They are common sights in cities and towns of all sizes and operate for the most part without any interference. Pimps outside barber shops boast that their girls are cheap, beautiful and da pao ("set off a bang"). The usual charge is around $25. You will get to see most of the brothel based activities staking place in certain hair salons, parlors and at other similar places. So, one can approach the working girls over there and ask them to serve something which is related to adult entertainment services.
Strip Clubs and Striptease
There are no official strip clubs in Shanghai, but there should be some strip bars "underground". Taxi drivers often know right places, but they can not speak much English. You can ask them if they know any of these places. If you are lucky then they might take to the areas where underground strip bars are available.
Karaoke and KTVs
Many businessmen find themselves being entertained by their Chinese hosts. It is common to go from the heavy-drinking banquet to a karaoke bar or club where "hostesses" come to help entertain the male guests. Guests buy drinks for the girls who entertain by singing or chatting amicably with the men. Often, these girls can be paid to accompany the men to their hotel rooms. If you find yourself in one of these clubs, there's no harm in it. But be firm in your wishes to remain single for the night. It will not be considered rude.
You can always visit such places and hostess bars in the city. If you have a plan to take a girl with you to the hotel room, then approach the ones who are selling adult entertainment services for money. You need to pay them the amount and the girl will be all yours for the moments ahead.
Swinger Clubs and BDSM
ALT.com is the best place for local singles, swingers, and couples in the BDSM community to connect with those interested in submissive sex, power exchange, locating persons for new slave roles, erotic BDSM, bondage & fetish sex, as well as live sex dates. Find thousands of play partners for whatever your fetish may be; bondage, foot, cockold, spankings, role-play, electric or water play, sadism and masochism. So whether you have the desire to explore your unrealized fetish fantasies, or you are extremely experienced and would love to train someone new, ALT.com is a community designed for people with like-minded interests to find and connect with each other.
Swinging parties, or the more patronizing "wife-swapping" parties, may sound like a throwback to the '1970s in the USA or Europe, but in China they are illegal. In fact in the '1970s, it was so illegal that punishments of death and life imprisonment were doled out without public outrage. If you want to avoid approaching random foreign couples for swinging activities in Shanghai, then there is always option for you to go online. These days there are several online swinger clubs and communities. Being a member of such forums will help you to stay updated with the latest news and details regarding this matter. Since the activity is absolutely illegal, you should be careful enough while dealing with it. Otherwise, it may get you into trouble.
Sex Shops and Adult Stores
If you don't feel like visiting or cannot find any local sex shops in Shanghai, you can easily order adult products from Online Sex Shop.
Most of the pharmacies sell viagra and cialis without prescription. There are couple of good adult shops in Shanghai:
Amy's Bedroom - 160 Xiangyang Nan Lu, near Nanchang Lu 襄阳南路160号, 近南昌路
Lovestore (Changning) - 368 Anshun Lu, near Yili Lu 安顺路368号, 近伊犁路
Shanghai Sex Toy Market - 4/F Kai Xuan Men Dasha, 428 Tianmu Zhong Lu (by Wu Zhen Lu) 凯旋门大厦保健品市场, 天目中路428号, 近乌镇路
Take the escalators up to 4/F where you will find more than 20 small shops offering every kind of pleasure aid imaginable along with quite a few that are unimaginable.
At times, it is safe and discreet to buy adult products from the online stores that are available these days. You will get your item delivers at your place within few days. So, you can try this option too for satisfactory results.
Love Hotels and Short Time Hotels
8 Colors Hotel Third Floor, 479 Changshou Lu, near Jiaozhou Lu, Jingan district, 3253 0188
Aisen Hotel, Fifth Floor, 988 Changshou Lu, near Wuning Lu, Putuo district, 5239 2356
Fashion Home 68 Huaihai Dong Lu, near Yunnan Nan Lu, Huangpu district, 6326 6777
Magical Kirin Hotel Second Floor, 1007 Yanan Zhong Lu, near Fumin Lu, Jingan district, 6279 0222
We Love Hotel Fourth Floor, 306 Taopu Lu, near Zhenbei Lu, Putuo district, 3360 6582
You can take your companion to either of these hotels to spend time with her both on a short term or a long term basis. At times, the local sex workers take their clients to certain hotels where they allow people to enter and spend time with female companions.
Nightclubs and Bars
The are three main Bar street and singles nightlife areas in Shanghai. The Bund is popular with foreigners while locals nightlife areas are Jingan and Xintiand.
Shanghai is full of different kind of nightclubs and bars. Some of the nightclubs are very posh and only rich locals and foreigners visit these clubs. You can also find clubs where normal crowd like to visit. Unless you're rich or good-looking, your chances getting laid is better at the "not-that-expensive" places. Hooking up with a local Chinese girl might be difficult if you don't find a common language. Anyway there has been stories about tourist guys and expats banging a local girl even if they cannot talk anything to each other. You can visit the various types of nightclubs and bars that are present in and around Shanghai. However, whether you will be getting lucky with anyone over there is completely a matter of luck and coincidence.
Since some of the Shanghai clubs will have a little bit of prostitution, some others will have tons of whores. Judy's and Manhattan are known to have most of the freelance bar girls and these are the places where to go if you want to have paid sex in Shanghai.
Here are the best singles nightclubs and pick up bars to meet Shanghai girls:
Judy`s, 142, Tong ren Road, Near Nanjing West Rd - Many freelance girls.
Manhattan Bar, 154 Nanyang Lu - Many freelance girls.
Dada , 115 Xingfu Lu
M1nt , 318 Fuzhou Rd - one of Shanghai's most popular nightclubs, located on the 24th floor of a Nanjing Road East skyscraper.
Myst Club , 1123 Yanan Middle Rd - Free drinks for foreign tourist and expensive champagne tables for rich and famous Chinese.
M2 , Hong Kong Plaza, 4/F, 283 Huaihai Zhong Lu
Le Baron, 7F, 20 Donghu Lu
Zapata's, 11 Dongping Rd
Hollywood, 46 Yueyang Rd - Nightclubs for a great afterparty.
Celia, 298 Xingfu Lu
Up, 688 Shaanxi North Rd
Perry's , Huaihai Middle & Changshu Rd
Reel To Reel , B1/F, 388 Madang Lu
44KW , 158 Julu Road
Bar Rouge , 18 Zhongshan East 1st Rd, WaiTan
Kartel Wine Bar , 1, Xiangyang North Road
Harley's , 265 Nandan Dong Lu
Vue Bar , 199 Huangpu Rd at The Hyatt
The Shelter , 5 Yongfu Rd Xuhui
Gay and Lesbian
Gay modeling in internet is getting more popular all the time and it's a big market alongside with gay porn. You can watch gay live sex also in Shanghai as long as you are connected to internet. Check it out: Gay Live Sex Video Chat
Homosexual sodomy was banned in the People's Republic of China from at least the twentieth century, until it was legalized in 1997. In 2001, homosexuality was removed from the official list of mental illnesses in China.
Here's a primer on the burgeoning club and bar scene in gay Shanghai.
Most of Shanghai's gay clubs and bars are in the charming French Concession, west of the historic Old City and Bund areas, and south of the dynamic Jingan neighborhood. Most are along blocks either on or near the neighbourhood's main east-west drag, Huaihai Zhong Lu. Unfortunately, the PinkHome gay-complex, which included a hotel, is no longer running, nor is the long-running gay disco, Club Deep.
One good spot in the French Concession is the stylish Shanghai Studio. You will typically find a nice mix of cool locals, engaging expats, and gay Shanghai scene-makers in this underground bar - and it's literally below ground.
Shanghai Studio is practically across the road from one of Shanghai's longest-running gay venues, Eddy's Bar, a laid-back neighbourhood hangout that is less visually interesting than many of its newer competitors but is still a fun place to mingle with locals. It is an especially good place to kick off an evening of bar-hopping in the French Concession's little gay quarter. Also in this same vicinity of the French Concession, the cool, decidedly mod Transit Lounge (141 Tai An Rd., near Hua Shan Rd.) has soft lighting, sleek furnishings, and electric music. It's a nice spot to meet up with friends and hook up.
A 10-minute cab ride east, you will find Shanghai's closest gay bar to People's Park and the Bund, G8 Bar (399 Da Gu Road, just west of the skyway overpass that runs along Chengdu Bei Road, between Chengdu and Shi Men Yi), a swanky and comfortable spot with lounge-y seating and a separate "loft" section that caters mostly to lesbian guests. G8 is the re-incarnation of Shanghai gay hangout Frangipani, which closed following a fire. The space has been handsomely redone.
Shanghai's hottest gay club these days is a hip club called D2 (505 Zhong Shan Rd., in the trendy Cooldocks area near Fu Xin Rd. East). This glam space by Shanghai's newly tripped-out Harbor District brings in best international DJs to host circuit-style parties and all-night revelry.
Gay Cruising Areas
Da-mu-qiao (Great Wooden Bridge) - Mid-street gardens on Zhao-jia-bang Rd (between Xiang-yang South Rd and Da-mu-qiao Rd). Local guys. Be careful with hustlers.
Jujiaqiao Park - Intersection of Boshan East Rd and Jujiaqiao Rd, Pudong. This tiny, yet very lengthy stretch of roadside greenery, wedged between apartment buildings and a roadway lit by neon karaoke joints, offers a nightly wildlife refuge, especially during summer evenings. Crowd is 30-50, friendly, and as usual in Chinese parks any sort of activity draws a cluster of curious interest from those here to "go fishing" (as the Chinese call it).
People's Square - Near Xi Zang Zhong Lu and Wei Hai Lu. Gay cruising area in city center, in afternoons and early evenings. Southeast part of the garden (close to Xi Zang Zhong Lu and Wei Hai Lu). Many hustlers, but also some sexy gays looking for friends. 人民广场东南角花园, 近西藏中路,威海路
Raffles City - A good place to meet gays. Hang around the entrance to Pysical health club or the facilities 2/F-4/F.
Starbucks Coffee - Most branches seem to attract trendy local and visiting gay people, but especially noteworthy are the Starbucks at Citic and also Riverside Ave Park in Pudong, where you can cruise and enjoy your cappuccino with the most spectacular sunset view of The Bund across the river.
Xiahai Temple Park - Hongkou. Not far from Lai Lai Ball Room Dancing Hall. This small park with dim corners attracts decidedly mature non-scene local men and the "archeologists" (Chinese gay slang) who seek them.
Gay Saunas and Bathhouses
Dinglin Men's Club. 775 Yanchang Middle Rd, Zhabei Dist, 6356-4358, 6356-4798. 闸北区延长中路775号 (如家快捷酒店旁边的通道,沪太路东)
About two large city blocks west of the Yanchanglu Subway Station. Entrance is between a mini-mart and a restaurant. The biggest gay sauna in Shanghai. Clean enough and friendly. It's a member club so you will fill out a simple form to join the first time and get a member card to use on repeat visits. Take off your shoes in the reception area and trade them for slippers. Lounging clothes provided in a bag which you must return as you depart. 1/F is reception, lockers, gym, karaoke room, showers, steam and massage. The wet area resembles a Turkish hammam, with a big hot bath in the middle and six showerpoints on the side. Most of the fun happens in the adjoining steam and tepid rooms. 2/F has a café, foot massage room, two large TV lounge rooms (one with beds), reading room with Net access, and private rooms (these can be rented at extra cost for more privacy, although the doors have large round windows). Much play goes on in the lounge areas. Just have a rest and see what develops. Mostly local crowd, 30-60yo. Masseurs on hand for an additional fee. Open 24-hours daily, but foreigners must leave by 11pm nightly.
Huli (Mutual Benefit), 2/F 415 Baotong Rd (near Zhongxing Rd), 6629-0256 (上海铜欣浴池,宝通路415号2楼,靠近中兴路)
Neighborhood gay sauna that is easy to get to by taxi. Or, take Line 3 to Dongbaoxing Lu, Exit 1. Keep left and go over the bridge on Baushan Lu. At the light, rurn right onto Dong Bao Xing Lu and then the next left onto Zhongxing Lu. Walk to the next intersection and turn right into Baotong Lu. The unmarked entrance is in the building on the right at 415. Climb the stairs up to 2/F. Remove your shoes and trade for rubber slippers. Pay and get a bag containing your small bath towel and pajamas. The staff will take your shoes. All facilities are on this floor. Start at the lockers (note that the lockers have a double lock system) and enter the adjacent wet area with showers (stand on the small, metal grid to activate) with shared liquid soap bottle, warm pool, massage table and two tepid rooms where most of the action takes place. After changing into your pajamas you can wander around the karaoke room, large TV lounge and bar, massage room and ping-pong room. Small, but surprisingly clean (they have one of the cleanest toilets we've ever seen in a sauna in China!). Not much English spoken, but the staff will assist you. Crowd is a very friendly a mix of mature working class men, massage staff and younger guys that seem very needy.
Lianbang, 228 Zhizaoju Lu 021-6313-5567. 联邦浴室, 制造局路228号
There are two saunas here, both in the alley entrance to the hotel (the large neon lit facade is easy to spot). The straight one is on the left as you enter and the gay one is on the right, just after the restaurant and before the stairwell. Take Bus 18 or 23 from Renmin Guangchang (People's Square), get off at Xietu Lu and walk through Xietu Lu to Zhizaoju Lu to find Lianbang Hotel. There is also a bus stop right in front and bus 18 and 23 pass by here to the city. There is a lady at reception and she charges foreigners for the VIP room fee (while Chinese pay Y$10 less for a regular room). You probably won't use the VIP room, but an attendant will unlock one for you if you want to use it. Most people just cruise around the open regular rooms. Lockers are large enough for small luggage, yet so flimsy you will be scared to leave anything of value in them, even though there is an attendant on duty. You are given a small towel and a set of tiny pajamas to put on after you shower. No safety supplies, so bring your own. There is a large, dark steam room off the shower area and four little mini steam rooms. The upper floors are where the cruising goes on, but it gets thick with resident moneyboys the higher and deeper you go. These young hustlers are pushy and confusingly deceptive. Diversified range of ages and physiques, from the muscular to the mature. Massage also available from sauna staff. Open 24 hours. You are allowed to go outside for one hour only to eat (with sauna slippers on). Busiest on weekends and weekdays after work.
Zhou Shan Sauna, 157 Zhoushan Rd (near Kunming Rd) 上海舟山浴池,地址: 舟山路157弄,靠近昆明路
Gay, but cheap, so don't expect the best facilities.
Gay Massage
Bund. The Bund Bld 6 and Bld 7 Middle, Zhongshan East One Rd, 6315-0790, 136-1166-9342
Gay-owned massage and spa service for men. Oil massage, aromatherapy body spa, milk petal cask, classic Thai massage, Hawaiian style, four-hand massage.
Thailand Massage Club @ Spa Massage, 227 Zhe Jiang Middle Rd, close to Fu Zhou Rd (subway lines: line 1, line 2, line 8, 14)
The only gay-run, LGBT-friendly spa near People's Square, the heart of Shanghai's shopping and tourist district. 300sqm of space decorated in golden Thai theme. 20 rooms, 11 with showers and one couple room. Safety locker in lobby. Many masseurs and masseuses offering foot massage, acupressure, aroma oil therapy, powder massage, hot stone therapy, cupping, pedicure, head massage, Chinese traditional and and Thai traditional massage with training in Thailand. Strictly professional service. Open 11am-midnight
Hero Man Spa, 11 Meilingzhi Rd, near Zhongshan North Rd, 158-0071-1253
Gay-owned massage spa for gay man. More than 700sqm with 18 therapy rooms (but you may be most comfortable with outcall to your hotel or apartment if you are at all concerned about facility cleanliness). They offer foot massage therapy, Chinese medicinal massage, hydraulic massage, Thai style body massage, full body oil massage. 24-hour outcall available.
Jian Ai Spa,220 Duojia Lu, 6318-7361, 150-0170-7908.
This typical Chinese local neighborhood spa, south of The Bund, offers in and outcall masseurs for body massage. Eight rooms with showers in each, but you may be most comfortable with outcall to your hotel or apartment if you are at all concerned about facility cleanliness. Nine masseurs on staff. Not much English-spoken, but staff are friendly and very eager to serve. Open daily 11am-3am.
Shanghai Lok Man Health Spa, 720 JiangSu Rd, 6211-1233
Gay-owned massage for men.
Gay Bars, Clubs & Discos
Lai Lai Dance Hall, 2/F 235 Anguo Rd (near Zhoujiazui Rd), Hongkou Dist, 131-2791-4456, 150-2174-7399. 来来舞厅, 安国路235号(近周家嘴路
Gay on Fri, Sat and Sun nights, from about 7-9pm. Hundreds of mature gays and their friends socialize here, far removed from Shanghai's highrise modernity and hipster gay scene. Same-sex ballroom dancing is interspersed with drag shows and Chinese opera. Very friendly, absolutely genuine, and delightfully queer. Men who come here seeking a kindly uncle, daddy or grandpa are fondly referred to as "archeologists" in Chinese gay slang. The entry fee is nearly one US dollar.
Eddy's Bar, 1877 Huaihai Zhong Lu (just behind the All Days mini-mart on the corner of Tian Ping Rd), 6282-0521, 136-6183-8797 徐汇区淮海中路1877号(靠近天平路)
Shanghai's ever-popular and longest operating gay club. World-class design (this could be New York, Milan or Paris) with red lighting, Chinese antiques and modern art. Friendly owners, Eddy and Michael, and their charming staff will make you feel instantly at home. Especially good music mix with world flavors and not loud enough to kill conversation. Crowd tends to be more mature, upscale, and a blend of locals, expats and visitors. Lesbians and women friends of gays are also welcome. Reasonably priced, cash only (no credit cards).
Lollipop, 141 Tai An Rd (near Hua Shan Rd), 6283-3051. トランジット・ラウンジ 中国上海市長寧区泰安路141号(華山路路口)
This relaxed, conversation-oriented modern lounge has taken over the former Transit Lounge premises and added their own colourful, comfortable pop style to it. Bar, table, and couch seating. Quality drinks. Not much English spoken by the staff. Crowd is primarily 25-35yo local urban professionals
Icon by Angel, Shanghai Stadium Gate 7 at Ling Ling Rd (near Xie Tu Rd, Xuhui Dist) 上海八万人体育场7号门(近零陵路斜土路)
Asia's biggest gay dance club is Shanghai's hugely popular Fri and Sat night hot spot. With regular Sat gay dance parties by Angel which attract party men from around China and internationally. Hundreds of hot guys dance to beats by top, international DJs. There is also a bear corner, nicknamed Teddy's, for their hunky/chunky customers. Check their website for their current and upcoming party schedule.
The online gay and lesbian communities and forums are really useful for people who would genuinely like to stay updated with the latest news regarding these matters. Opting for the online dating sites can help you get connected with your ideal choice, which would actually make the entire procedure of finding and dating a lesbian or a gay partner easier and hassle-free.
Other Adult Services
BDSM
BDSM is a variety of erotic services include dominance and submission, restraint, role-playing and other interpersonal dynamism which can be provided by the shanghai escort mistress who are usually very young, sexy and hot with big round boobs and sexy ass. they know how to give you a totally different experience, In general, A BDSM scene can take place between two or more people, and can involve a domestic arrangement, such as servitude or a casual or committed lifestyle master/slave relationship.
If the escort girls have such services in store, then you might ask them to provide you with the same. Apart from that, asking the local sex workers and freelancers can serve your purpose if they have some other form of adult services available for the clients.
Dating
Dating in Shanghai can be a bit tricky due to cultural differences, so your best bet is to sign up for a dating site before your trip so you can meet a few locals ahead of time. AdultFriendFinder.com lets you meet local members in Shanghai and get to know them on a personal basis before you arrive. Take advantage of site features like live chat and member to member webcams so you can begin flirting before arranging a face-to-face meeting. Since your time in Shanghai may be limited, get to know each other's desires beforehand, so that when you meet you can start having some real fun.
How to find Sugar Babies and Sugar Daddies
If you are looking for an alternative to escorts in Shanghai with a girl who doesn't charge by the hour, sugar dating is the ideal solution. There are thousands of beautiful young women who are willing to do anything for a man who will help them pay their bills.
Often referred to as the "Tinder for Older Guys", Sugar Dating matches hot young women who are interested in pampering older gentlemen. You don't have to be a millionaire to meet a sugar baby. Click Here if you are a respectful gentleman who knows how to treat a woman.
Transsexuals and Shemales
Finding someone for transsexual dating when you're on the road can be a bit tricky, so your best bet is to sign up for a dating site before you go so you can find locals ahead of time. TSdates.com is a dating site designed to help you find exactly what you are looking for in your hookup in Shanghai. Take advantage of site features like live chat and member to member webcams so you can begin flirting before arranging a face-to-face meeting. With over 40 million members, and thousands of transsexual members around the world, TSdates.com is the world's largest site of sex-minded friends for discreet encounters and will help you find your next transsexual play partner.
Where can I find shemales in Shanghai? You can watch transsexual live sex shows in Shanghai as long as you are connected to internet. Check Now: Tranny Live Sex Video Chat

There are many TS/TV/TG and CD escorts advertising online. A large group of transsexual escorts are not local people. They travel to Shanghai and offer escort service at the same time. Local Chinese shemale escorts are few due to Chinese culture and the little need of shemale in China. Both local and foreign shemale escorts are all available in Shanghai for a quite affordable cost.
Transsexual Escorts
You can date ladyboys in Shanghai if you have such fantasies. In case you are not comfortable in approaching shemales and transsexuals in Shanghai directly, then consider the several online advertisements and websites that are available these days. The process of hiring their services is easier and more organized, if an individual considers online shemale and transsexual escort service agencies.
Sexual Services for Women
Women have to be careful when ever they hook up with locals in Shanghai. You can get some great sex, but you can also get in to trouble. Remember that China still has quite communist minded people. It will be safer if an individual considers knowing the person well before trying to get too close to him. One can inquire about the availability of male escorts in Shanghai as well. If the service is available, then you can hire and enjoy the company of male Shanghai escorts.
Sleeping and Girl Friendly Hotels
Getting an private apartment or a hotel in the best area will save you a lot of travel money and time in Shanghai.
Most travellers stay in The Bund which is a nice area if you want to have sex with foreign girls while staying in a hostel or a hotel. Just make sure to get a private room from the hostel, so you will be the king of the hostel and can have sex in a a private. This area is a bit pricy though and has good singles nightlife and in- and out-call escorts operating in the area.
Xintiandi and JIngar are cheaper and have great nightlife for single men and also plenty of sex workers who operate from the private houses.
Especially small or locally-run hotels, it can become a nuisance as the room telephone rings at 11pm to see if you would like a massage. So please consider this when choosing where to stay in Shanghai.
These hotels in Shanghai should be guest friendly:
Ramada Plaza in Nanjing Lu - it is a simple 5 minute walk down Nanjing Lu to get subway to Pudong. Really girl friendly and nice staff.
Hua Ting Hotel and Towers - a bit aged now but still 5 star. Don't mind if you have companion or even companions.
See also: Global list of girl friendly hotels
Avoid: Sofitel Hyland in Nanjing Lu. Did not let a customer in with a companion in the middle of the night.
It will be safer if an individual considers knowing the person well before trying to get too close to him. One can inquire about the availability of male escorts in Shanghai as well. If the service is available, then you can hire and enjoy the company of male Shanghai escorts.
Stay Safe
Shanghai is a fairly safe city and violent crime is rare. However, the ever-increasing divide between the haves and have-nots has created its fair share of problems. Petty crimes like pickpocketing and bike theft are common, and sexual harassment occasionally occurs on crowded public transport. Pay extra caution before the Chinese New Year (in Jan or Feb depending on lunar calendar), as thieves may be more active in looking for new year money.
Male travellers may attract attention from female sex workers at nightspots. Around the Old Town and the Science Museum in Pudong, hawkers are sometimes also just trying to steel your wallet.
It is to be noted that using condom has several benefits as it would save you from various sexually transmitted diseases. Apart from that, try to know or at least spent some time with the person before getting too intimate with him/her. It would eventually help you remain safe and away from all odds.
See Also