Guangzhou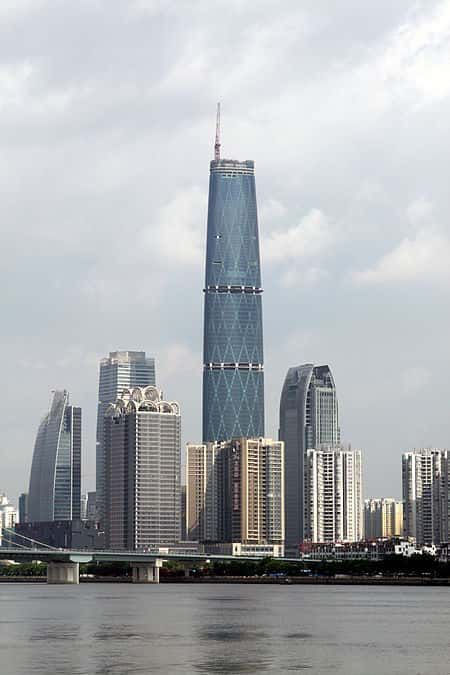 Guangzhou Sex Guide advises where to find sex, working girls, prostitution, street hookers, brothels, red-light districts, sex shops, prostitutes, erotic massage parlors, strip clubs and escorts in Guangzhou, China.
Guangzhou or Canton (广州) , the capital of Guangdong Province, is the third biggest city in China after Beijing and Shanghai with a population of more than 12 million. Founded in 214 BC, the city has been a springboard for trading, cultural exchanges, many revolutions and reforms, making it an unavoidable stopover to understand what shapes the modern China.
Sex and Prostitution in Guangzhou
In Guangzhou there are prostitutes everywhere, and although it is illegal, it's hardly like if they try to hide the fact that they exist. You can find prostitutes everywhere in China, in the 发廊's (those small hair saloons), massage parlors and pretty much anywhere in close vicinity to hotels etc. These places work in close relationship with the police (at least the successful ones), and they are notified hours or even days before raids etc. Obviously there is corruption involved. The police get payed money or get free visits, or maybe both in exchange for information.
Officially, prostitution is illegal in mainland China. The government of China has vacillated, however, in its legal treatment of prostitutes themselves, treating them sometimes as criminals and sometimes as behaving with misconduct. Since the reemergence of prostitution in the 1980s, government authorities have responded by first using the legal system, that is, the daily operations of institutions like courts and police. Second, they have relied on police-led campaigns, clearly delineated periods of intense public activity, as a form of social discipline. Despite lobbying by international NGOs and overseas commentators, there is not much support for legalisation of the sex sector by the public, social organizations or the government of the PRC.
Sex tourism is a big business in China. Almost every five-star hotel has a group of women hanging around that offer a variety of services for male travelers. Many hotels, including state-owned ones, employ the prostitutes themselves.
The government now is making so much effort to fighting prostitution, so everywhere seems a little bit unsafe now.
Red Light Districts
A red-light district is a part of an urban area where there is a concentration of prostitution and sex-oriented businesses, such as sex shops, strip clubs, adult theaters, etc. The term originates from the red lights that were used as signs of brothels. There are areas in many big cities around the world which have acquired an international reputation as red-light districts. Some red-light districts have acquired a touristic interest beyond sex tourism, and can be perceived as places of artistic, historic or cultural interest, whether or not they still serve the sex trade.
Probably the most famous red-light districts in China are located in Shanghai, Shenzhen and Dongguan.
See also: List of red-light districts
There are certain bars and clubs present in and around Guangzhou that act as pick-up points. If you visit some KTVs and local bars, you may find girls ready to accompany you. You can either rent a room or take them with you to your personal space. Apart from that, you can also find hookers offering their services. So, it seems that you will be able to enjoy multiple options in this matter, if you are in Guangzhou.
Prostitutes and Sex Workers
Prostitution is illegal but practiced openly. Prostitutes work out of five-star hotels, karaokes, entertainment centers, dance halls, boxing clubs, beauty parlors, hairdressers, barbershops, saunas, bathhouses, massage parlors, nightclubs and on the streets. Prostitutes operate openly in almost every major hotel in China. In one survey, 10 percent of sexually-active men admitted having paid for sex with a prostitute. Single foreign men often receive phone calls from prostitutes in their hotel rooms.
The women who works as prostitutes in Guangzhou come from very different places of life. Some of them grew up in poor villages and came to the city to find job so they can support their families. They end up as prostitutes because they can't find a well paid job, and prostitution, although considered unmoral, is good money for a relatively easy job.
Taxi drivers (if they speak english) in Guangzhou will also sometimes offer you girls. Prices they usually quote are RMB400 to RMB1000.
Freelance Hookers
Freelance prostitutes, who work out of beauty parlors, often meet different clients at different places, taking calls from different salon managers on their cell phones. Pimps sometimes solicit foreign customers at first asking for $150 a night for girls displayed on their cell phones and then dropping the price to $80 a night.
Freelancer bars in Guangzhou:
Cafe Xperience 西罗西咖啡吧, Tel:020-8754-9199. Guangzhoushi Tianhequ Longkouxilu#189 1F #1-2, (广州市天河区龙口西路189号首层1-2号)
Guangzhou has the availability of services that are provided by the sex workers and prostitutes. One can approach the massage parlors and salons where the person can expect to find the availability of adult services. Apart from that, you may also find freelancers working in such areas. If you are planning to get lucky in Guangzhou, then you will not be disappointed at all. There are lots of options and availabilities of services related to adult entertainment and recreation.
Street Hookers
You can find street walkers in Guangzhou from these areas:
Often about 10 working girls in an alley of Sha Wei Village.
Garden Hotel area. Not that great, and is hit or miss. Prostitutes are mostly average looking in this area.
So, you can visit either of these areas in order to hook up with a sex worker for entertaining activities. If you have a friend who is an experienced person in such matter, then that would be helpful as the person will be able to guide you and take you to the right kind of place. Apart from that you may visit some bars located in and around the place in order to find working girls offering their services.
Hookup and Pick Up Local Girls
Meeting local girls and getting laid for free is fun! Read more on how to pick up girls in Guangzhou: https://hookuptravels.com/wiki/Guangzhou
Live Sex Cams
Can I watch Live Sex Cams in Guangzhou? - Yes, you can! Basically you can watch our online live sex shows for free anywhere in the world if you're connected to internet. Join to get 10 free private teasers and 9.99 credits for free! You can choose any girl from our trusted Live Sex Cams!
Live Sex Cams are booming at the moment. Webcam models can be found from all over the world and you can find girls, guys, trannies, couples and groups of different ages performing to you. Watching live sex shows is usually free, but if you buy some credits, you will have much better chances to see adult action as desired! It's possible also to hire a webcam model to a private chat room where you can ask the person to fulfill your fantasies.
Where to Get Sex Now
It is easy to get sex online in Guangzhou. You just need to find the best available girls. See Girls Online Here!
Adult Locations
Guangzhou is a huge city, so you will find plenty of adult places, such as massage parlors and beauty salons where you can get extra services. You can visit various bars, massage parlors, hair dressing salons and more. These places are mostly known for having underground brothel based activities and services which are usually served by the working girls over there.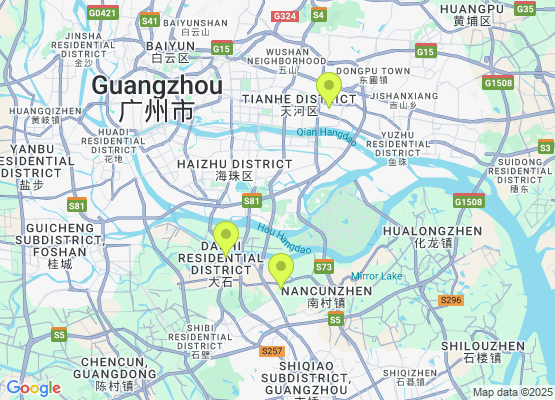 Escort Services and Agencies
Unfortunately we don't list in this category!
Finding an escort when you're travelling can be a bit tricky. An ideal solution for having an alternative for escorts is Ashley Madison. There are thousands of horny girls waiting for you. Find all the beautiful young women at AshleyMadison.com!
No matter independent escorts or escort agencies, they put their ads on various escort websites, such as Chinadaily,Escort Find and Guangzhou Massage Parlor (with real pics and reviews) through the internet. The rate of agencies will be a little more expensive than independent escorts as agencies will charge you for the agency fee. Moreover, to attract clients, the pictures of girls in the ads are usually not genuine or have been edited with photoshop(a tool used to beautify pics). Hence, searching for escort services are like buying lottery, sometimes you get a good girl with wonderful services and sometimes you get a terrible one.
In case you find it difficult to approach someone directly for escort services, consider going through the online sources and other websites of the escort girls in Guangzhou. This will make the prices of escort hunting easier and more hassle-free.
Erotic Massage Parlors
Unfortunately we don't list in this category!
In Guangzhou, it's not difficult to find an erotic massage parlor which offers sex serivce as most saunas in Guangzhou provide such services. Also, in some hotels and spa centers, technicians will ask you if you want to have extras after the normal massage services are finished. The rate of these services are usually below 500 RMB. You can find many popular erotic massage parlors in Guangzhou such as eh ones mentioned below.
There are tens of hudreds of Erotic massage parlors in Guangzhou. Here are some of those erotic massage parlours or spas, where you can get at least happy ending:
Anshang Shuitang Spa Club 岸尚水堂水疗会, Address:No.28 Nanzhou Road, Haizhu District, 地址:海珠区南洲路28号. Tel:020-34259500,RMB 468 for serice charges, who provide full serivce for sex.
hai zhi zhou spa center 海之洲, Address: A5 first floor Nanzhou Huayuan Nanzhou North Road, Haizhu District, 地址:海珠区南洲路北路南洲花苑A5首层. Tel:020-84040666,RMB 525/RMB 575 for service charges, who provide full serivce for sex.it is the branch of Tian Li leisure center, the different is its girl whose age will be younger. all girls have very tough trainning who can provide all kind of serice except for make-love.
Beiyi Spa Life Center(Zhongshan 5th Rd Branch), 335-337,May Flower Business Square,68 Zhongshan 5th Road.
Open 24 hours. DBA in local language: 贝倚水疗生活馆(中山五路店). Place is in May Flower Business Square and it is easy to find. Service it offers is mot of the time good and massage cost under 200 RMB. There are many other programs available, such as facial care and oil massage. Locekrs have 100 RMB deposit.
Bo Yue Hui SPA Leisure Club, 2/FBlock A,Hongjing Garden,62 Chigang North Road.
This 24 hour club is located in the Hongjing Garden, opposite to Zhujiang Dijing, It is an upscale club with the integration of beauty, bodycare, foot bath and therapy. Price is good and masseus are good looking.
Deyi Sauna, No.680, Renmin North Road, near Panfu Road/Panfu lu
Decent full service sauna next to the Dongfang Hotel / Marriott Hotel. Turn left here, and the Deyi Sangna Health Club is only about 50 meters down the street on your left hand side. When you walk in this sauna, go down a couple steps to the counter. There are a few different type of massage, but mongers should choose "Thai Massage" for 368 RMB. There are also options such as regular massage and Chinese massage. The massage girl will keep the rooms a bit dark, so it's difficult to see too much. The massage girl's English is mostly very limited. Facilities in this shop seem to be ok.
Dong Ya Hui, in the Dong Ya Hotel,No.320, Changdi Road.
Located in Yuexiu district and parlor is easy to find. Sauna place is very small, but service is good. The enterance fee is 110 yuan/person and Chinese massage is 180 yuan/person. There are more than 5 sexy and young massage girls you can choose from and they offer HJ, BJ and FS. Price is 200 RMB. Extremely run down place. Not even 1star rated. Not worth visit.
Foshan Centenio hotel's Sauna in 5th floor.
You pick up your girl then start your time 2 hours. Girl with FS costs 800 - 900RMB including the room.
There are 2 Foshan Centenio. One is the Centenio Internetional, the other the Centenio Kingdom. The Spa - massage at the Centenio International does not exist anymore.
Haisha Health Center 海莎健康中心(现改名叫海星桑拿), Address: 3/F, Block A, Huahai Building, No.232, Jiangnan Avenue, 地址: 海珠区江南大道中232号华海大厦a座3楼. Tel:020-84414213.
Health Center of the Yihe Hotel Ouzhuang, 416 East Huanshi Road
DBA in local language: 颐和酒店健身中心. Open 1pm-7am. Massage center is located in the 1st floor of the Yihe hotel. Rooms at Yihe Hotel cost around $60US a night.
Huichaoge Leisure Center,
Salon is located in 8 Shipai East Road, Tianhe District. You can get sensual massage with extras such as happy ending and full service. Full service cost 410RMB. Girls are pretty.
International Royal Spa and DIner, inside Changsheng Hotel, Nanyang,38 Xinghua Road.
Most female masseus are hot, professional and authentic. Cost for 1 hr is mostly under 400 RMB. Place can look a little bit worn from outside. The net sauna is 150 RMB/24 hours,including buffet lunch and wifi. Ladies storage area, dressing area and shower area are in the 2nd floor, ladies spa area is on the first floor. The wet and dry steam room are quite big and it also has cool pool and warm pool. The classical French aromatherapy massage is 328 RMB/1h 30minutes.Aromatherapy spa room is mainly wood paved with cask and has a shower and a Television.
Kang Yi Ju Massage(Zhujiang New City Branch), 6/F,Guomen Hotel,66 Huachen Avenue, Zhujiang Xincheng
DBA in local language: 康逸居桑拿中心(珠江新城店). Open 24 hours. Massage Salon is located in the 6th floor of Guomen hotel. The masseurs are young and sexy.
Jin Long Wan Leisure Club, 106 National Road.
Jin Lu Massage, 1-2/F,Jinhui Building,100 middle of Guangzhou Avenue
DBA in local language: 金庐会所. Open 24 hours. Located near Imperial Traders Hotel Guangzhou. There is sauna, massage and other extra services. Masseurs here are pretty and young.
Long Tao Le, 4/F, Longzhou Hotel,No.75,Shuiyin Road
DBA in local language: 龙涛乐休闲会所. Club is located in the 4/F of Longzhou Hotel and it is easy to find. there are massage rooms, rest hall and sauna rooms in the premises. This club can provide regular massage HJ (Hand job), the price is 318 RMB, some of the girls also offer prostate massage and BBBJ.
Ocean Hotel Sauna Center, Address: 4 / F, Ocean Hotel. 412 East Huanshi Road, Yuexiu District.
Shangshui International Spa, Inside Panma Chang, No. 668 West Huangpu Avenue. Tel: 3888-0688.
Shiwai Taoyuan Sauna, 3-6/F, Good International Hotel,Tianhe East Road
DBA in local language: 世外桃源至尊国际休闲会所. Place is open 24 hours. Located in the Good International Hotel from 4th to 6th floor. In the 4th floor, there are spa, buffet, dry sauna rooms and hot steam rooms. There is small hydrotherapy pool. Lounge and Chinese area are in the 5th floor. TVn and dressing table are available in the massage room. Parking is for free. Traditional Chinese massage is 428 RMB, Thai massage is 458 RMB, Japanese massage is 588 RMB with the fee of perfume oil.
South America Leisure Hall 南美休闲会馆(滨江西路店), Address:No.16, Hai Ming Street, Bingjiang West Road, Haizhu District, 地址:海珠区滨江西路海鸣街16号南美大酒店内(近人民桥). Tel:020-34345540, 28377777.it is standard massage place, some girls provide hand job if you can pay extra.
TianLi Leisure Cneter/Tianli Sauna 田力休闲中心/田力桑拿, Address:No.11, Song nan road,LuoCongWei Baiyun District, 地址:白云区罗冲围松南路11号. Tel:020-81796181, 15820219004/Mr.Wu /13826017700 Ms Lu/ 159 8924 5240 Manager Chen/15088096437 Ms Chen
TianLi can provide all kind of sex service blow job, breast massage and hand job except for make-love(you can have it if you pay tips to girl personally).it has almost 90 girls, and it varied A for RMB 508 and B for 458,both for twice service. and it could be largest company in whole Guangzhou, has 6 branches over whole guangzhou, keep very good relationship with local government and local policeman office. and its girl have very tough trainning and excellent service.its hot number is 601/609/611/612/622/631/638/661.
Brothels and Sex Clubs
Brothels are often disguised as hair salons or operate out of working hair salons. They are common sights in cities and towns of all sizes and operate for the most part without any interference. Pimps outside barber shops boast that their girls are cheap, beautiful and da pao ("set off a bang"). The usual charge is around $25. Foreigners need to always pay more and price os sex keeps going up every year in Guangzhou. So, try and visit such hair salons and massage parlors which have the availability of adult entertainment activities and services for the visitors. The working girls over there come up with entertaining activities for their visitors. So, if you come across such girls, ask for the favor and they will charge you an extra amount of money for it.
Strip Clubs and Striptease
There are no official strip clubs in Guangzhou, but there should be lots of them "underground". Taxi drivers often know right places. You may ask one of those cab drivers if they have information regarding underground strip clubs in and around the place. If you are lucky to find one, then it would be really great and interesting for you.
Karaoke and KTVs
Prostitution and karaoke often go hand and hand. By one count there are over a thousand karaokes in the Guangzhou-Shenzen area that offer the sexual service of 300,000 women, most of them migrants from Sichuan. The Enjoy Business Club karaoke parlors in Guangzhou have singing rooms in the downstairs rooms and sex upstairs in private rooms.
Here are some KTVs in Guangzhou:
Kama Nightclub, 248号 Hengfu Road, 金怡楼. is a place to pick up "working girls". Every race of girls have their corners Blacks, Russians, Latinas and Asian. The KTV here houses more than 80 luxuriously-decorated rooms, with the price ranging from 480RMB to 2,380RMB. Ever room is equipped with Internet access. Guest can also enjoy live broadcast of the games, matches, concerts and others vie the satellite television service. The Kama Club houses rich music elements. There are different themes every month. Need advance reservation to visit KAMA. Not friendly at entrance.
MIAMI NICHIS 迈阿密夜酒吧, Tel:020-87592009. Guangzhoushi Tianhe Road #621,15F West Tower, (广州市天河路621号15层(天娱广场西塔楼))
Ye Yan Club Ktv 夜晏国际会所, Tel:020-87590111. Guangzhoushi Tianhe Road #621,16F West Tower, (广州市天河路621号16层(天娱广场西塔楼))
Jia Zhou Hong Ktv & Bar 加州红Ktv&Bar, Tel:020-87576278. Guangzhoushi Tianhe Road #625,11F. (广州市天河路625号11楼(天娱广场))
Agile KTV 雅居乐KTV, Tel:020-8112-3188. Foshanshi Nanhaiqu Yanbu Suiyanlu Foshan Agile Hotel 2F, (佛山市南海区盐步穗盐路佛山雅居乐酒店2楼)
In Guangzhou you may try your luck by visiting some of this KTVs. The working girls over there might accompany you for a drink and you may take them home with you if they agree to provide you extra services in exchange of money. But be choosy with your selection as you may be subjected to fraudulent acts and scams, if you fail to choose someone who is genuinely into this profession.
Swinger Clubs and BDSM
ALT.com is the best place for local singles, swingers, and couples in the BDSM community to connect with those interested in submissive sex, power exchange, locating persons for new slave roles, erotic BDSM, bondage & fetish sex, as well as live sex dates. Find thousands of play partners for whatever your fetish may be; bondage, foot, cockold, spankings, role-play, electric or water play, sadism and masochism. So whether you have the desire to explore your unrealized fetish fantasies, or you are extremely experienced and would love to train someone new, ALT.com is a community designed for people with like-minded interests to find and connect with each other.
If there are any swinger clubs in Guangzhou, they are in secret locations. So, you might face problems finding such areas in Guangzhou, since nothing is official. The best thing you can do in this matter is to join online forums and adult communities including several online swinger clubs as well. This might help you with relevant information and updated details regarding swinging activities.
Sex Shops and Adult Stores
If you don't feel like visiting or cannot find any local sex shops in Guangzhou, you can easily order adult products from Online Sex Shop.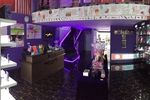 爱殿 - Nancy's Love Shop Hollywood is a luxurious and professional adult sex shop. Our love boutique sells both foreign and domestic brand products. You can find a variety of everything from: condoms & lubricants, delays & stimulator, vibrators & dildos, lingerie, masturbators, SM & Bondage gear and e ...
No. 217 G105 National Avenue Dashi Town, Panyu District, Guangzhou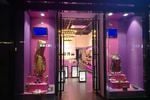 爱殿 - Nancy's Love Shop is an upscale American adult sex toy shop in Guangzhou, China. They sell domestic and foreign brand products. Anything and everything from lubricants, oils & creams, vibrators & dildos, masturbators, toys for men & women, lingerie & costumes, SM & Bondage, realistic sex dolls, ...
Guangzhou, Panyu Nancun Wanbo Huizhi San Lu, 87 Hao
There is one adult shop in Guangzhou right next to the Ocean Hotel. You can buy Viagra knock offs also from Guangzou. The best and safest way to buy adult products is to shop for it online. There are various online and active adult stores selling various types of items. Simply visit one of the stores and chose your product online.
Love Hotels and Short Time Hotels
All the working girls know the nearest short-time hotels. If you are hooking up with working girls, then you can expect them to take you to the short time love hotels, available in and around the city
Nightclubs and Bars
There are many nightclubs and bars in Guangzhou where you can meet and hook up with local and foreign girls. Before hooking up with a random girl, consider taking some time to understand and analyze her characteristics. If you feel something is wrong or risky, then avoid getting too close to the lady. Not all girls are ready to have sex or accompany you for a drink. Approach the ones who are likely to take interest in such activities
Gay and Lesbian
Gay modeling in internet is getting more popular all the time and it's a big market alongside with gay porn. You can watch gay live sex also in Guangzhou as long as you are connected to internet. Check it out: Gay Live Sex Video Chat
Homosexual sodomy was banned in the People's Republic of China from at least the twentieth century, until it was legalized in 1997. In 2001, homosexuality was removed from the official list of mental illnesses in China.
Here are some places to visit in Guangzhou. Taxi drivers can read the addresses if they are not written in western letters.
Gay Saunas and Bathhouses in Guangzhou:
会所金雄汇 Jinxiong Health Club, Regent Terrace Road, Zhujiang New City Golden to Golden Harvest Court, 21F, Room 2107. 珠江新城金穗路丽晶华庭金来阁2107房
芳村会所 Fangcun Club, 芳村大道中珠江隧道旁
广州怡安阁 Guangzhou Yiange Xiu Xian, Yi An Lu 2F. 怡安路2F
LGBT Bars and Clubs:
Rich's 88 贵族酒吧(俱乐部), Tianhe Dasha, Tiyu Xilu. 天河大厦, 体育西路, 天河. For mixed gay and lesbian guests, trannies welcome.
Velvet, (mixed) (1/F no 403 International Electronic Mansion, Huanshi Dong Lu, Chinese Overseas Village, 8732-7801, 8732-7802.)
Gays head to this place when the other clubs empty. Very smoky and crowded place. After 3am they turn down the music and people start leaving. Generous on alcohol. Beware of bartenders are not very honest (double check the prices); rude and incompetent security; pick-pockets. This is a fashionable club with plenty of foreigners and some gays.
SUNS, (on Guangzhou Party Pier. Zhujian old beer factory. On GZ TV Tower side of the river (go east, right after the Liede Bridge.) All taxis know this place because it is the only area that closes late (5-6am) and so straights also go there.
Gay Bars:
红人馆 Bear Pub, 63 Xizeng Road. 西增路63号. For men only. The Chinese name of the pub has nothing to do with 'Bear Pub,' although the place is full of pandas. Directions: "Get off at Metro Line 5 Xi Cun Station, Exit D. Turn right when you get out of Exit D, walk for 50m and then turn right again. Walk through Xi Zeng Rd and you will see a big gate at the end of the road."
Hunting, (north end of Jianshi 5 Ma Lu, next to People's Cafe.). "A new very cool gay bar has opened in Guangzhou. Hunting 's cocktails are great and use real alcohol. Moka, the manager.
Pub186 (at TianHe Beilu and Tiyuxi Lu.). They have a drag queen show and gogo dancers.
Gay Clubs and Discos:
PAPA Club, Taikoo Warehouse No. 3, Haizhou Dist, 155-0788-9944, 186-6566-3102.
PAPA Club is now the biggest gay club in Guangzhou. Since the opening they have made a party every weekend, on both Fri and Sat (same theme). The cocktails are limited and fake, but place is a huge improvement on gay scene. Lot's of muscular Chinese go there.
Rich-e, (Chuang Yi) (Tianhe Bld, 133 Ti Yu Xi Lu, in the west gate of the Sports Center in Tianhe Dist, 3886-2388.)
The English name is a shortened rendition of the Chinese which means "Coming Out Of The Closet." This venue has some of the hallmarks of a genuine gay club. The crowd here is less chic than Velvet, but more friendly. Nice mix of ages and social backgrounds to give a democratic feel, and an absolutely incredible floor show towards 1am, with very well-built male dancers who do erotic, acrobatic dancing. Foreigners are very welcome here but may get somewhat bored with the Chinese obsession with dice and drinking games. Fun crowd at this dance bar.
Gay Spas and Beauty parlors (for men only):
广州OSO质男SPA广州大道店 Guangzhou OSO Spa Guangzhou Avenue, Guangzhou Middle Ave 300. 广州大道中300号
广州OSO质男 SPA五羊屯店 Guangzhou OSO Spa Wuyang Tuen, Zhong Shan Yi Road. 广州市越秀区五羊新城寺右新马路
So, visit any of these aforementioned locations in order to find someone to hook up with. If you are not comfortable in approaching someone directly, then opt for the online lesbian and gay dating sites. Things might seem easy and less hassle-free for you
Other Adult Services
Hostess Bars and Three-Accompany Girls
In China, there are many hostess bars, places where young ladies entertain, chat up, flatter and pander to male customers by lighting their cigarettes and pouring their drinks. The women generally don't have sex with the male customers. Hostesses are generally prohibited by their employees from dating their customers after they get off work.
Women who work at nightclubs, hostess bars and karaokes are often called "san pei xiaojie" (literally "three accompaniment girls," meaning drinking, singing and dancing). They "accompany" men as they drink, dance and sing karaoke. Although many limit themselves to serving drinks, singing and dancing others will do more if the price is right.
Kama Nightclub, 248号 Hengfu Road, 金怡楼. is a place to pick up "working girls". Every race of girls have their corners Blacks, Russians, Latinas and Asian. The KTV here houses more than 80 luxuriously-decorated rooms, with the price ranging from 480RMB to 2,380RMB. Ever room is equipped with Internet access. Guest can also enjoy live broadcast of the games, matches, concerts and others vie the satellite television service.
If you are hooking up with a local sex worker or an escort girl, ask them and see if they have anything else in store for their clients. If you are lucky then the working girls may come up with other adult services for you.
Dating
Dating in Guangzhou can be a bit tricky due to cultural differences, so your best bet is to sign up for a dating site before your trip so you can meet a few locals ahead of time. AdultFriendFinder.com lets you meet local members in Guangzhou and get to know them on a personal basis before you arrive. Take advantage of site features like live chat and member to member webcams so you can begin flirting before arranging a face-to-face meeting. Since your time in Guangzhou may be limited, get to know each other's desires beforehand, so that when you meet you can start having some real fun.
How to find Sugar Babies and Sugar Daddies
If you are looking for an alternative to escorts in Guangzhou with a girl who doesn't charge by the hour, sugar dating is the ideal solution. There are thousands of beautiful young women at SecretBenefits willing to do anything for a man who will help them pay their bills.
Often referred to as the "Tinder for Older Guys", SecretBenefits matches hot young women interested in pampering older gentlemen. You don't have to be a millionaire at SecretBenefits.com, you just need to be a respectful gentleman who knows how to treat a woman.
Transsexuals and Shemales
Finding someone for transsexual dating when you're on the road can be a bit tricky, so your best bet is to sign up for a dating site before you go so you can find locals ahead of time. TSdates.com is a dating site designed to help you find exactly what you are looking for in your hookup in Guangzhou. Take advantage of site features like live chat and member to member webcams so you can begin flirting before arranging a face-to-face meeting. With over 40 million members, and thousands of transsexual members around the world, TSdates.com is the world's largest site of sex-minded friends for discreet encounters and will help you find your next transsexual play partner.
Where can I find shemales in Guangzhou? You can watch transsexual live sex shows in Guangzhou as long as you are connected to internet. Check Now: Tranny Live Sex Video Chat
There are sexy top and bottom transsexual escorts advertising online. Check out "Hunting" Gay Bar mentioned in Gay Section. They host occasional drag queen shows.
There is a road besides Garden Hotel in Guangzhou. You can sometimes find t-girls from there.
You can hire the services of ladyboy escorts in Guangzhou. One can also go for the online dating sites. This can come into play if any irregularity occurs in case of finding transsexual and shemale escorts directly.
Sexual Services for Women
You can get some great sex in Guangzhou. Many local men are more than happy to get together with foreign women. There are also millions of male tourist visiting China every year so if you don't like local men you will find easily foreigners from Canton.
Women can hire and enjoy the services of the male escorts and gigolos in Guangzhou. One can find relevant information and details regarding the sexual services for women online. There are several websites advertising the availability of similar services. So, you can browse the internet and go through the details for help.
Sleeping and Girl Friendly Hotels
Here are some Girl friendly hotels in Guangzhou, which means that you can take a guest (girl) in your room. Hotel names and addresses are also in Chinese if you need to show it to taxi driver:
Ginza Hotel 银座酒店, Address: 228 Yushan Avenue, Shiquao Street, Panyu District, 地址:番禺区市桥街禺山大道228号. Tel:020-34810888; 34811333.
Yingshang Jinyi Hotel 迎商·金艺宾馆, Address: 318 Dade Road, Yuexiu District, 地址:越秀区大德路318号. Tel:020-83397788.
Fortune Hotel 莱福广武酒店, Address: 603 Tianhe Road, Tianhe District, 地址:天河区天河路603号. Tel:020-61213888.
Guangzhou Easun Guotai Hotel 易尚国泰大酒店, Address: No.376 Huanshi Dong Road, Yuexiu District, 地址:越秀区环市东路376号. Tel:0086-20-86009099.
President Hotel Guangzhou 广州总统大酒店, Address: No.586, Tianhe Road, Tianhe District, 地址:天河区天河路586号. Tel:020-85512988.
Bravo Hotel Guangzhou 广州番禺喜悦假日酒店, Address: NO.223, North Guangming Road, Panyu District, 地址:番禺区市桥光明北路223号. Tel:020-84892888.
Guangzhou Marriott Hotel Tianhe 广州正佳广场万豪酒店, Address: NO.228, Tianhe Road (near sports center), 地址:天河区天河路228号(近体育中心). Tel:020-61088888.
Water Way Hotel 水善坊酒店, Address: NO.163, Souh Donghua Road (near Peizheng elementary school), Yuexiu District地址:越秀区东华南路163号(近培正小学). Tel:020-83806868.
Landmark International Hotel – Guangzhou 华厦国际商务酒店, Address: No 39-49 Linle Road, Tianhe District, 地址:天河区林乐路39-49号. Tel:(8620)37855988.
Not Girl Friendly Hotels
Guangzhou Sheraton Hotel 广州粤海喜来登酒店, Address: Tianhe City, NO. 208, Tianhe Road, Tianhe District, 地址:天河区天河路208号天河城内(近体育中心). Tel:020-66688888. Customer review about Sheraton, 17th of April 2016: I booked in Sheraton Hotel. I was with escort and I payed for he. After that came the room service and told me that the escort cannot stay with me after 11:00 pm.
If you are bringing a girl to your room, then make sure to confirm that there is no hidden camera fitted. Apart from that, be choosy with your selection of hotels. Not all cheap hotels are sleeping friendly. Some of them might turn out to be fake ones with fraudsters operating in and around the place.
Stay Safe
Guangzhou, which has been the first open port in China, is generally tolerant of different cultures. Crimes that target foreigners are not common despite the city's reputation for petty crimes. Pickpockets are active in shopping area and transportation hubs. Safety has improved a lot since the 2010 Asian Games but the best defense, as always, is to avoid flashing your valuables in public, wandering around alone late at night. Use only official taxis and change money at banks instead of grocery stores.
As the richest province of China, it has attracted an enormous number of immigrant workers from other mainland provinces and some developing countries. Drug trafficking is a serious offense and foreigners are not exempted from the death penalty. The police is known for expanding its Arabic- and English-speaking forces to deal with the rising drug trade among foreigners.
Traffic conditions in Guangzhou have drastically improved in recent years and rules are practiced - relatively. However, like everywhere else in China, cars do not yield to pedestrians and zebra crossings are for display only.
Emergency numbers are: Police: 110; Fire: 119; Medical: 120; Traffic accident: 122
Well, staying safe is a priority everyone should consider. It is really important for you to stay safe and avoid anything and everything that seems risky. Apart from that, always use condoms in order to get rid of the chances of catching sexually transmitted diseases.
See Also