Lithuania
Lithuania Sex Guide advises where to find sex, prostitution, street hookers, brothels, red-light districts, sex shops, prostitutes, erotic massage parlors, strip clubs and escorts in Lithuania, Europe.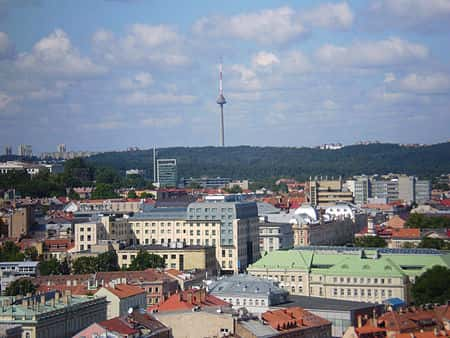 Lithuania (Lietuva) is a Baltic country in Northern Europe. It has a Baltic Sea coastline in the west and is surrounded by Latvia to the north, Belarus to the east, Poland to the southwest, and Russia (Kaliningrad) to the west.
Sex Scene and Prostitution
Prostitution in Lithuania is illegal, but it is common. When you go with an escort , usually, you pay for one hour of sex. A few may accept half an hour. It normally includes, french kissing(not always), oral sex(sometimes uncovered), and full vaginal sex. You can do it another time, if you have the stamina ! as long as you are within the hour's time limit. Unlike in southern Europe where the basic service, is vaginal sex until you cum...that's it !! So if you are young and need only a short pause between the sex sessions, Lithuania certainly offers the best value for money ! If you are caught by the police, the penalty for prostitution is a fine of $120 to $200 (300 to 500 litas) for a single offense and up to $400 (1,000 litas) for repeat offenses. Arguably it has the most severe anti prostitution laws in Europe. it is the only North European country, that punishes both client and the prostitute . Norway and Sweden punish only the client. Also in Romania and Bulgaria its banned, officially. Although a 500 litas fine may seem a small sum, for western European standards , it is a large sum for women, who earn that sum in one day of 'escort' activity, and don't work every day. Apparently, the basis for this sanction is to punish "immoral" activity, in that way to reaffirm the government's pro catholic policies (despite the fact, all European catholic countries legalize or decriminalize prostitution). No thought is given to sex slavery activities of Lithuania's organized crime, who mostly work undisturbed by the Lithuania's law enforcement sector, but the police take almost a gleeful attitude in fining as much as possible, women who might just occasionally conduct in this kind of activity.
An attempt was made in 2010 to legalize prostitution, when a young Christian Democrat MP (of all parties !), tried to introduce legislation to legalize prostitution and punish more sex slavery/exploitation(by pimps). A utmost logical proposal, but it was immediately discarded and ignored. Lithuania is prey to parliamentary politics which prizes sensationalism and cheap populism , anything which may be interpreted as 'immoral' is immediately attacked, with broad support of the public opinion. As more and more young people are immigrating to the west(including the most beautiful escorts), the proportion of elderly and provincials increases, making the chances of any sensible legislation regarding prostitution increasingly unlikely.
Lithuanian Women
Women in the entire former USSR area are traditionally treated with utmost respect, while escorts/prostitutes are regarded with utmost disdain. Female travelers should not act surprised or indignant when their Lithuanian male friends pay their bills at restaurants, open every door in front of them, offer their hand to help them climb down that little step or help them carry anything heavier than a handbag - this is not sexual harassment or being condescending to the weaker sex. Male travelers should understand that this is exactly the sort of behavior that most Lithuanian girls and women will expect from them, too. Infact, many Lithuanian women find western European & American men to be rude. But standards of politeness are different. If you open a door to a Lithuanian women she will walk right by you, as if you are invisible.That's considered rude in Western Europe. Western European women will acknowledge your effort with a smile, and a "thank you". Lithuanian women justify this behavior claiming that men are expected to open the door for a lady, - there is nothing to thank for. There are many differences in perception of what's polite and not, between eastern and western Europe. You just have to be patient. Also be aware , that men are expected to be well dressed when courting a woman. Scruffy jackets, creased trousers, dirty shoes, untidy hair will be noticed immediately by a Lithuanian woman, who will scan a man like an X-ray machine from head to toe, any aforementioned imperfection noticed, - will be a turn off for the woman. Also fat men are a turn off. To be fair Lithuanian women spend a of of time and money making themselves beautiful, so it's only fair that also a man should spare so time dulling himself up. Infact, that is one of the complaints Lithuanian women have of their men. That they don't make any effort to be tidy,well dressed and attractive, and in this sphere are easily beaten by Scandinavian, Italian and Turkish men who are often found in the Vilnius night life. British men are less liked for their scruffy dress code (T-shirts in howling cold winds), and for drinking a lot in groups(typically stag parties).
As many young Lithuanian women have a very limited disposable income (compared to their western counterparts), buying drinks to them is well appreciated, - however don't expect they will jump into bed with you, just because you bought her a few cocktails, - it just creates a positive feeling, there is still the courting to do!
Regions
Regional differences of Lithuanian culture reflect the complicated historical development of the country. Since the thirteenth century five ethnographic areas, or regions, have historically formed in the current territory of Lithuania: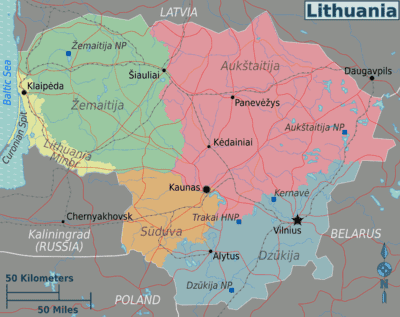 Aukštaitija
Literally Highlands, northeastern and eastern region.
Žemaitija
Samogitia, literally Lowlands, north-western region.
Dzūkija (Dainava)
Southeastern region.
Sūduva (Suvalkija)
Southern and south-western region.
Lithuania Minor
Sea-coast region.
These ethnographic regions even today differ by dialects, ways of life and behaviour styles, while until the turn of the last century there were pronounced differences in dress and homestead styles as well as village planning.
Cities
Live Sex Cams
Can I watch Live Sex Cams in Lithuania? - Yes, you can! Basically you can watch our online live sex shows for free anywhere in the world if you're connected to internet. You can choose any girl from our trusted WikiSexLive.com! Join to get 10 free private teasers and 9.99 credits for free!
Live Sex Cams are booming at the moment. Webcam models can be found from all over the world and you can find girls, guys, trannies, couples and groups of different ages performing to you. Watching live sex shows is free, but if you buy some credits, you will have much better chances to see adult action as desired! It's possible also to hire a webcam model to a private chat room where you can ask the person to fulfill your fantasies. Try now! WikiSexLive.com
Dating
Dating in Lithuania can be a bit tricky due to cultural differences, so your best bet is to sign up for a dating site before your trip so you can meet a few locals ahead of time. AdultFriendFinder.com lets you meet local members in Lithuania and get to know them on a personal basis before you arrive. Take advantage of site features like live chat and member to member webcams so you can begin flirting before arranging a face-to-face meeting. Since your time in Lithuania may be limited, get to know each other's desires beforehand, so that when you meet you can start having some real fun.
How to find Sugar Babies & Sugar Daddies
If you are looking for an alternative to escorts in Lithuania with a girl who doesn't charge by the hour, sugar dating is the ideal solution. There are thousands of beautiful young women who are willing to do anything for a man who will help them pay their bills.
Often referred to as the "Tinder for Older Guys", Sugar Dating matches hot young women who are interested in pampering older gentlemen. You don't have to be a millionaire to meet a sugar baby. Click Here if you are a respectful gentleman who knows how to treat a woman.
Gay & Lesbian
As with eastern Europe in general, openly gay behaviour such as holding hands or kissing may result in a violent confrontation from an onlooker. Suspicion of homosexuality may also cause problems; two male visitors to a straight nightclub should sit a respectable distance apart, even if they are heterosexual. Overall, if you are a man that prefers other men over females you should not be open about it. Usually, the ones that are proud about it get harassed. On the other hand, lesbians are not typically attacked.
Escort Services
Finding an escort when you're travelling can be a bit tricky. An ideal alternative to escorts is a girl who is looking for a mutually beneficial relationship. There are thousands of horny girls willing to do anything for a generous guy. Click Here to hookup with a beautiful young woman now.
See Vilnius section on escort agencies, it's difficult to find escort girls based outside of Vilnius. In some escort websites, they claim to be based in Kaunas or Klaipeda. For sure through the http://www.skelbiu.lt/skelbimai/pramogos/pazintys/ In the above mentioned website, (as of February 2014) there is at least 2 to 3 professional girls in Klaipeda, and same number in Kaunas. Also prettier than the Vilnius girls. 1 or 2 in Siauliai and Panevėžys.
You will find some prostitutes in Kaunas, Klaipeda and rarely a few northern towns. look at the Vilnius section - prostitutes - for a more detailed article on the afore mentioned website.
Stay Safe
In general, Lithuania is a safe country. But you should take basic safety measures:
Take care when visiting potentially dangerous neighbourhoods at night. After dark it is safer to walk along main roads, than to take a short cut through a park or apartment complex, as these areas often have very poor lighting. Take a taxi if you are nervous. A thing to watch out for is bicycle theft, and it is advisable not to leave valuable things in your car.
As with eastern Europe in general, openly gay behaviour such as holding hands or kissing may result in a violent confrontation from an onlooker. Suspicion of homosexuality may also cause problems; two male visitors to a straight nightclub should sit a respectable distance apart, even if they are heterosexual.
Members of ethnic minorities, (particularly those of African descent), may experience some form of racism. This is not tolerated by the authorities and racist attacks are rare. However non-whites may at least have to get used to being stared at by locals, especially in rural areas. More often than not this can be out of pure curiosity rather than malice. The issue of race relations, the history of slavery and civil rights are relatively unknown. That said, the presence of several Afro-American basketball players in the Lithuanian league does help and means that racism is perhaps not as big a problem as other eastern European countries. The best way to overcome any minor issues is to maintain a dignified air and understanding, that for many Lithuanians living in a homogenous society, they may not have had any previous contact with a person of colour.
Driving in Lithuania is considered dangerous according to European standards. Lithuania's rapidly expanding economy has lead to an increase in traffic density, thus accident rates are high. As a pedestrian, take great care when crossing the roads, as pedestrian crossings are widely ignored. When driving be careful of aggressive, quickly going and irresponsible drivers. It's better to pass them even if they are flouting rules. Keep in mind that traffic police could be corrupt. Mind the forest roads, collisions with wildlife animals can easily occur.
See Also