How to Avoid Getting Corona Virus While Having Sex
Many dating apps such as Tinder are warning users to protect themselves from coronavirus—but the coronavirus spread when having sex? There are many different things you need to know about COVID-19 and sexual activity.
If all these dating apps are looking out for your health, you should also be extra careful yourself! Tinder recently sent out a pop-up that reads, "While we want you to continue to have fun, protecting yourself from the coronavirus is more important," reported Business Insider. The pop-up then goes on to give common sense disease-prevention advice, such as using hand sanitizer and washing your hands, with a link to visit the World Health Organization (WHO) for more info. Perhaps there's just something about a disease outbreak that makes people want to quarantine and maybe have more sex. Example the sales for condoms have gone up in China, where the coronavirus that has since spread across the globe—was first detected. Sales of condoms are so popular in there, they are currently ranking as one of the more popular items purchased from e-commerce sites.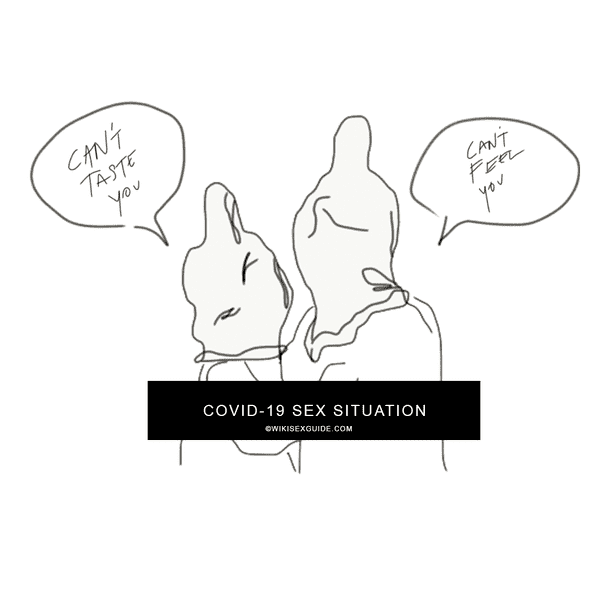 COVID-19 is present in respiratory secretions and the respiratory secretions include droplets that exit a person's mouth from sneezing or coughing. Since these secretions from an infected person can carry the coronavirus, in France and Italy are discouraging people from saying hello one another with a cheek kiss. But tongue kissing a girl or a boy, of course, is much more intimate than a random greeting kiss on the cheek. But it makes sense that kissing someone infected with Coronavirus could leave you infected since it has been said that the close contact with someone could give you the virus. The close contact generally defined as being within two meters of a person. If you're kissing then you are well within this limit and potentially at risk if your partner carries the coronavirus.
The common question is,if the coronavirus present in bodily fluids like vaginal secretions, rectal fluids or semen? There is no exact answer for this yet, but if you are worried about getting the coronavirus, then it makes sense to avoid licking the vagina of a partner who is showing signs of the coronavirus, which include symptoms such as sneezing, coughing and having a fever.
If you are worried that your sex partner could be a carrier of the coronavirus but is not showing signs, it's best to postpone any sex until you know their health status for sure.
Top Tips How to Avoid Getting Corona Virus While Having Sex
Always wear a condom. Condom can reduce a risk of many different diseases
Do not share sex toys with others, during the coronavirus outbreak.
Try to kiss and share mouth fluids as little as possible during the sex. Even one kiss and coronavirus transmission is guaranteed, so if one has it then it's not good to kiss at all, even if its the hottest girl of your life.
Wash your body with soap after the sex and use hand- sanitizer if possible.
If you are going to have a sex with a prostitute, then it is recommended not to do tongue kissing, give or receive oral sex or have anything where you share the fluids.
Doggy style is rumoured to be safer than the missionary, if your sex partner seems to be sick.
Having sex with gas mask style, kind of a BDSM is reducing the spread of the virus by a lot
Online Dating Can Be Best Option Now
If you are looking for a safer alternative to escorts with a girl who doesn't see hundreds of men every month, sugar dating is the ideal solution. There are thousands of beautiful young women at SecretBenefits willing to do anything for a man who will help them pay their bills.
Important
Since the situation surrounding COVID-19 continues to evolve, it's possible that some data may not be accurate and have changed.
See Also