How to Become a Webcam Model
This article shows you how to make money as a webcam model. It contains hints and tips suitable for all levels from beginners to the experienced webcam model. It gives you the basic information you need as well as addressing any worries that you might have. With this article you will be well on your way to making money quickly. If you have ever considered a career as a webcam model or you are looking for a way to work from home and make extra money in your spare time then this is the article for you. Just follow these steps before getting started.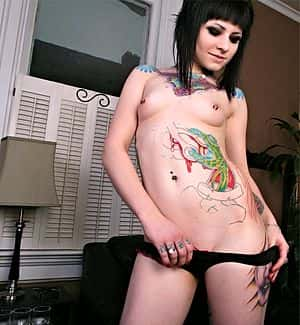 Tips for Web Cam Models
Learning to work multiple webcam model sites will help you to possibly double your income. You will learn that you can get paid for broadcasting the same stream simultaneously across 2 or more webcam model sites.
Be very careful what sites that you work with and what not.
Find sites with new and good features.
The internet is a 24/7 marketplace and webcam models are needed for all times of the day. Try working different times of the day as there are 24 standard time zones.
Always dress sexy. Wear your make-up and a naughty lingerie outfit.
Most customers will want to hear you, so use your microfone.
Warnings
Never use Paypal as a webcam model they will suspend your account and freeze the money. Paypal is not for adult business.
Research the company you are about to sign up to before you submit your identification. Here are a few pointers:
Be extremely careful as to what information you give out to clients. Anything they say about themselves could easily be fake or designed to scam you
Is it a legally formed company you dealing with and what country is this company based in?
Do they provide phone number as one way of contact?
Do they have a privacy policy? and is the privacy policy certified?
What Cam model Needs?
Be a male, female, or transgender over 18 years old.
Have a scanned image of a valid Passport, Driver's License, or other legal proof of age.
A decent computer with good internet connection
Have a good quality webcam and microphone.
Nice area to cam in (not a messy bedroom)
Steps to Become a Webcam Model
Step 1
Find a company that is hiring or sign up independently. Most of them take a cut of the money but they do provide value to models such as promoting the model within the site, technical support, training and issue copyright complain notice if any material is leaked onto the internet.
Some webcam studios will even sponsor equipment for models who work from home. Models who work at the studio itself will benefit from high end equipments such as HD remote cameras ( the good one cost over $1000 if the model has to buy it herself ), studio lighting etc.
Step 2
Look closely for how much the company is willing to pay. You will find a number of studios that will pay you just 15 to 25% of your earnings. This may seem low but 25-35% is an industry standard. The greater majority of the earnings stay with the studios to help pay for credit card and marketing fees.
Step 3
Ask the studios how and when they pay salaries. 9 out of 10 studios will send you a check every 2 weeks. Others pay weekly, and some pay daily to a Paypal account, but this can be risky. Some agencies, but not many will pay you daily.
Step 4
Send the necessary forms to ensure you are legally allowed to work. This information is very important when working as a webcam model. These documents are mostly needed in the form of a .jpeg image file. Examples of these are a photo ID, a 2257 model release form and signed model contract. These forms are almost always provided for you by the webcam studios.
Step 5
Check in with the studio for tips and help if you find yourself unaware of what you should be doing. A good studio will give you everything you need to do well and will offer a personal representative that will help you be successful.
Step 6
Pick a username that is easy to remember and create your account. A name like "Sexygirls69superstar1980" will be harder for someone to remember than "HotTeen18". By selecting an easy to remember name, you will increase the chances of having repeat visitors who could become regular customers. One key to becoming a top paid model is regular customers.
While deciding upon a username, make sure the one you choose is also free on other social networking site you might want to promote yourself on such as Twitter. Having the same username will make it easier for you to promote yourself and bring new members to the webcam site you are using.
Step 7
Upload high quality pictures of yourself and create your webcam profile. Pics should be colourful, taken from different locations, and able to grab a member's attention. A picture says more than a thousand words, make sure yours are saying things to attract members.
Have a minimum of 10 pictures spread over 3 albums. You will get more visitor and make more money the more high quality photos you have. Pick your sexiest picture as your main profile picture. This is the photo that will be listed when you are online. When members are looking through the gallery of online models, you want that picture to entice them to enter your webcam room.
Complete out your description. Explain in detail about yourself, but not personal information! and what you are willing to do on cam in private chats. Make sure to mention your kinks or fetishes, so members who search for those specific things will find you.
Some sites give you the opportunity to place text at the top of the chat box and it's a good idea to use this as a sales opportunity – saying what you can do and for how many tokens. When you get signed up you can look at some of the other webcam models to get ideas about what to say here.
Step 8
Use a high quality webcam and do a pre-show set up. A 1 megapixel webcam could work, but the better your video quality, the more clients you will get. Most sites list which models have high quality cameras, so they have more traffic in their rooms. A standard high quality webcam accepted on all cam sites and used by many models is Logitech HD Pro. Genius WideCam and Brother NW-1000 are also good ones. The demand for sexy models with HD video streams is growing and this cam delivers.
Make sure you have enough lighting so you show up on webcam. Have at least 2 light sources, but 3 or 4 can help prevent your face from having shadows on it. Just make sure you are not lit up like a Christmas tree. Too much lighting is not good either.
Make sure the area around you and behind you are clean and dust free. You can do a little decorating to make your surroundings attractive and to set the mood, but you want the focus to be on you, not on the objects in surrounding areas.
Make sure any adult toys or props you may use on cam are nearby. You do not want to leave people waiting by going off cam to find something, and if a toy or prop is within reach, you can show it to those viewing to entice them to take you to private chat since they know you have it. Be dressed in something alluring and that highlights your assets and also make sure to have any extra outfits nearby. Some people like to role play, so if you have other outfits handy, they will take you to private chat if the outfit fits the role they like.
When it comes to props, toys, and clothing, think about what you will want to use, what might be requested, and have them all ready. You can also plan any games or contests you may want to play with the members in your webcam room (If you are on a site that allows tipping).
Before you go on cam, shower and get yourself clean. Shave. Do up your hair and put on any makeup you like. Remember, you are the product, so the better you look, the more money you can make.
Take a deep breath and relax. It will be okay. Being nervous can show up on webcam room.
Step 9
Relax, take a deep breath and then go live. First and foremost, while appearance was stressed in the Pre-Show, you do not need to have super model looks. The most important part of webcam modelling is your personality. People want to get to know who you are, so don't be afraid to be yourself.
Have fun! Don't start a show thinking you will make tons of money. You will, but models who are just on cam to make money, are not nearly as fun as those who are trying to enjoy the job they do. People will pay for time with you if they find you funny and entertaining. So let out your naughty and fun side.
Make use of your audio, as people prefer to hear you speaking than typing. You can also say a lot more with your voice, since you can use different tones and inflections that aren't available by typing. People will get to hear you laugh, you whisper, and your moans. That's part of the deal they will want to pay for. Always be polite! If someone decides to act disruptive in your room, politely ask him or her to stop. If he or she doesn't, don't get in to a fight, just ban the person. Getting in to it with the person will only take your attention away from those who want to pay. Acknowledge and chat with everyone in the room. Those who are paying members of the site should hold more of your attention, but free guests can sometimes be turned in to paying members, so don't ignore anyone.
Learn nicknames or real names of the people who regularly visit your room. The more they feel like you know each other, the more likely they will return and continue to take you to private chat room. Make sure to always be welcoming to new people though, they could take you private, and become new regular clienrs. The more regulars you have, the more time you will spend in private chat making more money, If someone asks if you are single, tell him or her you are, even if you are not. This gives the fantasy in his or her mind that someday you two could become involved in a serious relationship. Of course it never will happen, but the fantasy could keep the person around as a paying regular client.
Watch out of Beggars! You will encounter people who will ask you to do something in free chat. Usually it involves showing a part of your body or you doing something erotic. Sometimes they will even promise to take you to private chat, but usually they won´t. It is good to be responsive to members, and as you gain more experience, you will realize which requests are good to follow through on and which other ones are best left till someone pays you.
Do not be afraid to make use of the toys and props you have at the ready! And do let those in your room know, what you have at the ready. That will lead to more private chats. Take the time to get up once a while. Dance around a little, keep your blood flowing and your enthusiasm up. If you are just sitting there bored, you will find it much harder to get paid money.
Step 10
Most webcam model websites show to their members which models are new, so you will be getting people coming in to your room to check out the new model. During this period, do your best to turn those curious people in to regular clients. Following the tips listed above will help.
Set a Schedule and before you even begin your first show, decide upon the schedule you want to have for your times on cam. This will make it much easier for those who want to find you later. This way they will know when you are on next. This is one of the most important keys to being a top paid webcam model. When your paying regulars know when you will be online, they will more likely be online, so you'll spend more of your online cam time in paid private chats instead of in free chat room.
Use Twitter and when first starting out, search for the Twitter accounts of popular models. Then begin to follow their male clients. No more than 40 per 8 hours. Although Twitter supposedly lets you do 1,000 follows a day, you should take it slow and steady. Some of them will follow you back, so within a few days, you should have a large amount of potential customers to advertise to. For example, when you are online, send out a quick tweet! Send status updates, pictures, promotions or discounts. Just do not over tweet. On your Twitter account make sure you have a sexy picture of yourself that will encourage people to visit you on cam. Also tweet regularly. You don't need to be on Twitter all day but few tweets a day will make sure you show up in feeds.
Show your personality in your tweets, you should be tweeting when you are going online but if this is all you do people will feel they are getting hard sold to and this is no good. Tweet pictures of yourself, what you are doing, stuff you like etc etc. You can promote your profile on Twitter or other social network sites. Add a link to your website in your profile and this way, when you add people and they come to see who you are, they may click. Use bitly to make your links small and customize how they look.
Create your own webpage about yourself and your webcam activities. Although make sure you do not include personal information that will allow people to find you. Also make sure to get privacy for the domain, so people ca not look up your information. A well-made website could provide you with more traffic from Google, Yahoo and other search engines. It also allows you to have another place to interact with potential customers and regulars. Make a Facebook fan page, but just avoid linking it with your real Facebook account. On the Facebook page, you can interact with people as well, turning some in to regular clients. You can also promote your online times or when you come on cam unscheduled. Make use of all of the webcam site's features! Some have fan clubs, which gives you more ways to make money and others let you sell pictures and videos. Take advantage of those things and promote them all over social networks.
Step 11
Establish the ways to get paid as there are a number of ways to get paid. But these are the main three The customers tips because they think you are hot or/and fun. The customer tips for you to do something specific in the public webcam room A Customer asks to talk in a private webcam room - this is at a set rate per minute the room is open. You can change this rate later but it is recommended you do not until you get some experience.
See Also