Chiang Rai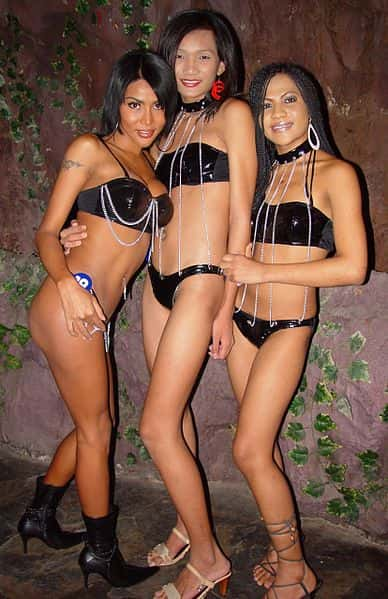 Chiang Rai Sex Guide advises where to find sex, working girls, prostitution, street hookers, brothels, red-light districts, sex shops, prostitutes, erotic massage parlors, strip clubs and escorts in Chiang Rai, Thailand.
Chiang Rai (เชียงราย) is the capital of Chiang Rai Province, Northern Thailand.
Sex and Prostitution in Chiang Rai
Chiang Rai offers a small sex scene and nightlife when you compare it to the Chiang Rai. Night Bazaar and a string of clubs, bars and massage salons lining Jet Yod Street and around Wangcome Hotel, there's not much else going on at nighttime. This is more like a chill city where you can have beer at the bar, play poolm, watch sports from the TV and then pick up a girl and go to your room and make love.
Rather than hookers, massage salons, ladyboys and nightlife, the charms of Chiang Rai lie in its pristine natural beauty as well as fascinating artistic and cultural heritage.
Prostitution in Thailand
Thailand is a major sex tourist destination in the world. Estimates of the number of prostitutes vary widely and are subject to controversy. A 2004 estimate by Dr. Nitet Tinnakul from Chulalongkorn University gives a total of 2.8 million sex workers, but the figures for women were considered to be grossly inflated by most observers, and to have resulted from poor research methods. One estimate published in 2003 placed the trade at US$ 4.3 billion per year or about three percent of the Thai economy. It has been suggested for example that there may be as many as 10,000 prostitutes on Ko Samui alone, an island resort destination not usually associated with prostitution, and that at least 10% of tourist dollars may be spent on the sex trade. According to a 2001 report by the World Health Organisation: "The most reliable suggestion is that there are between 150,000 and 200,000 sex workers." A recent government survey found that there were 76,000 to 77,000 adult prostitutes in registered entertainment establishments; however, NGOs believed there were between 200,000 and 300,000 prostitutes.
The sex industry in Thailand is estimated to generate $6.4 Billion a year.
Although centres such as Bangkok (Patpong, Nana Plaza, and Soi Cowboy), Pattaya, and Phuket (Patong) are often identified as primary tourist "prostitution" areas, with Hat Yai and other Malaysian border cities catering to Malaysians, prostitution takes place in nearly every major city and province in the country.
Chiang Mai and Ko Samui (Chaweng and Lamai) are also major centers. In Bangkok, the so-called Ratchadaphisek entertainment district, running along Ratchadaphisek Road near the Huai Khwang intersection, features several large entertainment venues which include sexual massage. Even karaoke style bars in small provincial towns have their own versions, with women, in addition to singing traditional Thai music, sometimes engaging in prostitution.
Prostitution is illegal in Thailand, although in practice it is tolerated and partly regulated. Prostitution is practised openly throughout the country. Local officials with commercial interests in prostitution often protect the practice. The precise number of prostitutes is difficult to assess; estimates vary widely and are subject to national and international controversy. Since the Vietnam War, Thailand has gained international notoriety among travellers from many countries as a sex tourism destination.
Red Light Districts
The majority of Chiang Rai's red light district and nightlife venues can be found in the town center .
If you walk down the Jetyod Road south of the clock tower, this street is full of go-go and girly bars and local Chiang Rai girls looking to meet western sugar-daddies.
Most foreigners go out at night to this area and the busiest place is Bar Lamyai which is a tranny bar with cheap drinks.
You can find maybe 20 girly and beer bars from this red-light district on and around Jetyod Road.
Beer usually cost 80 to 120 thb and lady drinks are 150thb. The bar fine is usually 500 thb and girls want around 1000 thb for full service.
Prostitutes and Sex Workers
Thailand has a high rate of sexually-transmitted diseases (STDs), including HIV/AIDS, both among the general population and among prostitutes.
Street Hookers
You can find bars both in the downtown and on the outskirts of Chiang Rai. Freelancers hang out there, especially on weekend nights. There are no specified street prostitution hot spots.
Live Sex Cams
Can I watch Live Sex Cams in Chiang Rai? - Yes, you can! Basically you can watch our online live sex shows for free anywhere in the world if you're connected to internet. Join to get 10 free private teasers and 9.99 credits for free! You can choose any girl from our trusted Live Sex Cams!
Live Sex Cams are booming at the moment. Webcam models can be found from all over the world and you can find girls, guys, trannies, couples and groups of different ages performing to you. Watching live sex shows is usually free, but if you buy some credits, you will have much better chances to see adult action as desired! It's possible also to hire a webcam model to a private chat room where you can ask the person to fulfill your fantasies.
Where to Get Sex Now
It is easy to get sex online in Chiang Rai. You just need to find the best available girls. See Girls Online Here!
Adult Locations
If youa are looking for a girlie bars in Chiang Rai, you just need to walk down Jetyod Road south of the clock tower, this street is full with girly bars and local Chiang Rai ladies. It's the area where most of the foreigners go out at night. One of the most popular places is Bar Lamyai which is a Ladyboy Bar. Big bottle of beer costs only 100 Baht in Bar Lamyai. There are free pool games and big TV screens but it's rather the surprisingly beautiful Ladyboys that attract all the guys.
There are about 20 girly bars on and around Jetyod Road and even during high season (November – February) supply always exceeds demand. Drink prices are reasonable (around 80 Baht for small beers) but lady drinks will cost you more around 150 Baht. Most of the girlie bars have a pool table that you can use for free of charge. If you like a lady you may take her out after paying the bar fine which is 500 Baht. Short time sex costs usually around 1000 baht with the girls.

Escort Services and Agencies
Unfortunately we don't list in this category!
Finding an escort when you're travelling can be a bit tricky. An ideal alternative to escorts is a girl who is looking for a mutually beneficial relationship. There are thousands of horny girls willing to do anything for a generous guy. Click Here to hookup with a beautiful young woman now.
You should know local language or local people in order to call in a prostitute. The easiest way to do that is to ask your hotel worker or some other local whom you trust to text or call a pimp and order a girl for you. Then he will bring a prostitute on a scooter to your hotel ask wait there for 30 minutes or an hour until you are finished. He may ask for money in advance.
Erotic Massage Parlors
Unfortunately we don't list in this category!
A lot of small happy ending massage parlors are in the Farang-oriented nightlife area of Jetyod Road next to the beer bars,and an even higher concentration all along its connecting street, Pemavipat Road.
Girls at these massage shops are dressed up in tight shirts and short skirts so you already know before entering that they're offering more than the standard oil massage for 300 baht 1h or thai massage for 200 baht for 1h.
The sensual massages are done on the upper floors and many places have private VIP booths for 100 Baht extra. However VIP booth is not really necessary if you're out for a HJ (300-500 Baht), BJ (500-800 Baht) or full sex service (500-1,500 Baht) as even in the standard rooms they close the curtain so you have enough privacy to get naughty with your massage lady.
The most well known and the only Soapy Massage Parlor left in Chiang Rai is called Orchid Massage Parlor. Orchid massage can be found at the Wiang Inn Hotel. It has its own entrance at the right side of the Wiang Inn Hotel and cannot be entered from inside the hotel lobby. The fishbowl is quite big but the selection usually sucks, if you go there at 5pm there are around 10 ladies available.
Most of the girls at the Orchid cost 1,800 Baht and the sexiest ones 2,000 Baht. As always 1.5 hours including bathing, erotic massage and sex. The quality of the rooms is decent, not that spacious and just like the parlour itself must have seen better times. But more importantly, some of theladies there are pretty tempting, sexy, hot and very well equipped.
Brothels and Sex Clubs
In Chiang Rai you will find around a dozen of take-away brothels. They do not have any "cover business" like massage, instead they provide sexual services directly and therefore operate illegally. Usually white tourists have to pay more than local guys and if your dick is a big, a hooker may refuse to go in bed with you. Sex costs around 500 bat for a half-hour and around 1200 for a whole hour.
Strip Clubs and Striptease
There are no striptease clubs in Chiang Rai.
Karaoke and KTVs
Karaoke and KTV clubs can be found from the bar district of Chiang Rai.
Swinger Clubs and BDSM
ALT.com is the best place for local singles, swingers, and couples in the BDSM community to connect with those interested in submissive sex, power exchange, locating persons for new slave roles, erotic BDSM, bondage & fetish sex, as well as live sex dates. Find thousands of play partners for whatever your fetish may be; bondage, foot, cockold, spankings, role-play, electric or water play, sadism and masochism. So whether you have the desire to explore your unrealized fetish fantasies, or you are extremely experienced and would love to train someone new, ALT.com is a community designed for people with like-minded interests to find and connect with each other.
There are no swingers clubs in Chiang Rai.
Sex Shops and Adult Stores
If you don't feel like visiting or cannot find any local sex shops in Chiang Rai, you can easily order adult products from Online Sex Shop.
Most pharmacies in Chiang Rai sell Viagra and other potency pills. Condoms and lubricants can purchased from every 7/11 and Family Mart
Love Hotels and Short Time Hotels
Some bars and clubs have spare rooms in the back and you can bring a girl there for a fee. Local hotels usually don't mind their guests bringing hookers and sometimes can arrange a night visitor for you.
Nightclubs and Bars
For a Chiang Rai go-go bars and nightclubs, you should head over to a short strip of private Punyodyana Road east of the Clock Tower, and there you will find the Chiang Rai´s Go Go Bars.
Late-night partying is really not the highlight of Chiang rai and most backpackers prefer to hit the Night Bazaar and drink local beers at the open-air beer garden and meet local and tourists girls.
The local nightlife spots including the best night clubs can be found in the southern end of town near the highway (Phahonyothin Road). Tawan Daeng and โสด Sing are popular clubs in this area.

Plenty of more bars and night clubs such as Par Club that are popular on the weekend are on Ratbumroong Road and Ratburana Road. There are usually no foreigners in this area as most of them hang out on Jetyod Road.
Gay and Lesbian
Gay modeling in internet is getting more popular all the time and it's a big market alongside with gay porn. You can watch gay live sex also in Chiang Rai as long as you are connected to internet. Check it out: Gay Live Sex Video Chat
Chiang Rai and the surrounding ares of the province is a great 'off the beaten track' destination for travellers (gay or straight) who want to explore the beautiful mountainous north of Thailand and its many attractions including the ruins of ancient Lanna Kingdom, Buddhist shrines and experience the unique local culture. Gay sex is probably easiest to find in Chiang Rai thru Tinder and Grindr.
Other Adult Services
Most of the adult services of Chiang Rai are on the Jetyod Road.
Dating
Dating in Chiang Rai can be a bit tricky due to cultural differences, so your best bet is to sign up for a dating site before your trip so you can meet a few locals ahead of time. AdultFriendFinder.com lets you meet local members in Chiang Rai and get to know them on a personal basis before you arrive. Take advantage of site features like live chat and member to member webcams so you can begin flirting before arranging a face-to-face meeting. Since your time in Chiang Rai may be limited, get to know each other's desires beforehand, so that when you meet you can start having some real fun.
How to find Sugar Babies and Sugar Daddies
If you are looking for an alternative to escorts in Chiang Rai with a girl who doesn't charge by the hour, sugar dating is the ideal solution. There are thousands of beautiful young women who are willing to do anything for a man who will help them pay their bills.
Often referred to as the "Tinder for Older Guys", Sugar Dating matches hot young women who are interested in pampering older gentlemen. You don't have to be a millionaire to meet a sugar baby. Click Here if you are a respectful gentleman who knows how to treat a woman.
Transsexuals and Shemales
Finding someone for transsexual dating when you're on the road can be a bit tricky, so your best bet is to sign up for a dating site before you go so you can find locals ahead of time. TSdates.com is a dating site designed to help you find exactly what you are looking for in your hookup in Chiang Rai. Take advantage of site features like live chat and member to member webcams so you can begin flirting before arranging a face-to-face meeting. With over 40 million members, and thousands of transsexual members around the world, TSdates.com is the world's largest site of sex-minded friends for discreet encounters and will help you find your next transsexual play partner.
Where can I find shemales in Chiang Rai? You can watch transsexual live sex shows in Chiang Rai as long as you are connected to internet. Check Now: Tranny Live Sex Video Chat
One of the most popular places in the Chiang Rai bar street is Bar Lamyai which is a Ladyboy Bar. Big bottle of beer costs only 100 Baht in Bar Lamyai. There are free pool games and big TV screens but it's rather the surprisingly beautiful Ladyboys that attract all the guys.
Sexual Services for Women
Men-prostitutes are common in Thailand as well. You can find them in take-away brothels and night entertainment venues. Normal men and other male tourists are available for single women too.
Sleeping and Girl Friendly Hotels
The place is full of hotel of different sorts. They are basically on every corner! An average price for one night is just 30 bucks. Though you won't get a top-notch service for that price, you will have a nice and clean room and local breakfast.
Stay Safe
Stay safe
The number one cause of death for visitors to Thailand is motorbike accidents, especially on the often narrow, mountainous and twisty roads of Phuket and Samui. Drive defensively, wear a helmet, don't drink and avoid travel at night.
Political unrest
Long-simmering tension between pro- and anti-government groups came to head in 2008, with the anti-government People's Alliance for Democracy (PAD) first blockading several airports in the South for a few days in summer and in November taking over both of Bangkok's airports for a week, causing immense disruption to tourism and the Thai economy. However, while several protesters were killed or injured in scuffles, by and large the protests were peaceful and no tourists were harmed.
Following the resignation of the prime minister in December 2008, things have gone back to normal for the time being, but the situation remains unstable. Keep an eye on the news and try to keep your plans flexible. Avoid demonstrations and other political gatherings.
Late in 2013 the clashes between the two sides have escalated again into massive protests and violence. However, this is constrained mostly (as of 1 December 2013) to government buildings in Bangkok. Travelers should avoid all protests and keep up to date on social media in order to monitor local conditions.
Do not under any circumstances say or write anything negative about the Thai royal family. There are strict Lese Majeste laws. This extends as far as the currency, which bears the picture of the king. Many locals will not hesitate to physically assault you or at the least verbally attack you. This will also usually land you in prison and your embassy will have little influence in freeing you. The Islamist group Jemaah Islamiyah still operates in the country, and may have links to foreign jihadists.
Scams
Thailand has more than its fair share of scams, but most are easily avoided with some common sense.
More a nuisance than a danger, a common scam by touts, taxi drivers and tuk-tuk drivers in Thailand is to wait by important monuments and temples and waylay Western travellers, telling them that the site is closed for a "Buddhist holiday", "repairs" or a similar reason. The 'helpful' driver will then offer to take the traveller to another site, such as a market or store. Travellers who accept these offers will often end up at out-of-the-way markets with outrageous prices - and no way to get back to the centre of town where they came from. Always check at the front gate of the site you're visiting to make sure it's really closed.
Some Tuk-tuk drivers might demand much higher price than agreed, or they might take you to a sex show, pretending they didn't understand the address (they get commissions from sex shows). For the same reason, avoid drivers who propose their services without being asked, especially near major tourist attractions.

Don't buy any sightseeing tours at the airport. If you do, they will phone several times to your hotel to remind you about the tour. During the tour, you will be shortly taken to a small temple, without a guide, and then one shop after another (they get commissions). They might refuse to take you back home until you see all the shops. On your way back, they pressure you to buy more tours.
Easily identified with practice, it is not uncommon in tourist areas to be approached by a clean cut, well dressed man who often will be toting a cellphone. These scammers will start up polite conversation, showing interest in the unsuspecting tourist's background, family, or itinerary. Inevitably, the conversation will drift to the meat of the scam. This may be something as innocuous as over-priced tickets to a kantok meal and show, or as serious as a gambling scam or (particularly in Bangkok) the infamous gem scam. Once identified, the wary traveller should have no trouble picking out these scammers from a crowd. The tell-tale well pressed slacks and button down shirt, freshly cut hair of a conservative style, and late-model cellphone comprise their uniform. Milling around tourist areas without any clear purpose for doing so, the careful traveller should have no difficulty detecting and avoiding these scammers.
Many visitors will encounter young Thai ladies armed with a clipboard and a smile enquiring as to their nationality, often with an aside along the lines of "please help me to earn 30 baht". The suggestion is that the visitor completes a tourism questionnaire (which includes supplying their hotel name and room number) with the incentive that they just might win a prize - the reality is that everyone gets a call to say that they are a "winner"; however, the prize can only be collected by attending an arduous time-share presentation. Note that the lady with the clipboard doesn't get her 30 baht if you don't attend the presentation; also that only English-speaking nationalities are targeted.
A more recent serious scam involves being accused of shoplifting in the duty free shops in the Bangkok airport. This may involve accidentally straying across ill defined boundaries between shops with merchandise in hand, or being given a "free gift". Always get a receipt. Those accused are threatened with long prison sentences, then given the opportunity to pay $10,000 or more as "bail" to make the problem disappear and to be allowed to leave Thailand. If you end up in this pickle, contact your embassy and use their lawyer or translator, not the "helpful" guy hanging around.
Robbery on buses
Theft is common enough in Thailand - and buses are a favourite venue. In one famous case, the owner of Noporat Tours in Phuket was caught rifling minibus passengers' bags during a rest stop. People are also drugged and robbed on overnight buses. Steer clear of cheapish and non-government buses, and keep your money in a money belt or another hard-to-reach place. Decline offers of food and especially drink. Warning your travel companions about these dangers will be useful. If robbed, refuse to get off the bus, loudly tell the other passengers what has happened, and ask the driver to call the police.
Drugs
Thailand has extremely strict drug laws and your foreign passport is not enough to get you out of legal hot water. Possession and trafficking offenses that would merit traffic-ticket misdemeanors in other countries can result in life imprisonment or even death in Thailand. Police frequently raid nightclubs, particularly in Bangkok, with full body searches on all patrons. Ko Pha Ngan's notoriously drug-fueled Full Moon Parties also often draw police attention.
Possession of cannabis (กัญชา ganchaa), while illegal, is treated less harshly and, if busted, you may be able to pay an "on the spot fine" to get out, although even this can set you back tens of thousands of baht. It's highly unwise to rely on this. While some police will accept payments on the spot for violating drug laws, others will strictly follow the harsh drug laws to the letter.
Penalties for drug possession in Thailand vary in harshness depending on the following: category of drug, amount of drug, and intent of the possessor. If you do take the risk and get arrested on drug-related charges, you would do well to immediately contact your embassy as a first step. The embassy usually cannot get you out of jail but can alert your home country of your arrest and can often put you in contact with a lawyer in Thailand. The availability of drugs in Thailand can mislead tourists into making light of the penalties for possessing or selling drugs, but that is unwise.
Civil conflict
In 2004, long-simmering resentment in the southern-most Muslim-majority provinces burst into violence in Narathiwat, Pattani and Yala provinces. All are off the beaten tourist trail, although the eastern rail line from Hat Yai to Sungai Kolok (gateway to Malaysia's east coast) passes through the area and has been disrupted several times by attacks.
Hat Yai (Thailand's largest city after Bangkok and its Nonthaburi suburbs) in Songkhla has also been hit by a series of related bombings; however, the main cross-border rail line connecting Hat Yai and Butterworth (on the west coast) has not been affected, and none of the islands or the west coast beaches have been targeted.
In September 2006, three foreigners were killed in bombings in Hat Yai. Some rebel groups have threatened foreigners, but while targets have included hotels, karaoke lounges and shopping malls, Westerners have not been singled out for attacks.
Passport
Make a photocopy of your passport and the page with your visa stamp. Always keep your passport or the photocopy with you (the law requires that you carry your actual passport at all times, but in practice a photocopy will usually suffice). Many night clubs insist on a passport (and ONLY a passport) as proof of age. It is not required that you leave your passport with a hotel when you check in.
Security
Carrying your own padlock is a good idea, as budget rooms sometimes use them instead of (or as well as) normal door locks; carry a spare key someplace safe, like your money belt, otherwise considerable expense as well as inconvenience may result should you lose the original. Also consider some type of cable to lock your bag to something too big to fit through the door or window.
Wildlife
Thailand has a few dangerous animals. The most common menace is stray dogs which frequent even the streets of Bangkok. The vast majority of which are passive and harmless, but a few of which may carry rabies, so steer clear of them and do not, by any means, feed or pet them. If they try to attack you, don't run as this will encourage them to chase you as if you were prey. Instead, try to walk away slowly.
Monkeys may be cute and friendly, but in any area where unaware tourists have corrupted them, they expect to get food from humans. They can be very sneaky thieves, and they can bite. As with dogs, you won't want to get bitten, whether or not they have rabies. Most urban areas do not have "stray" monkeys, but Lopburi is famous for them.
Poisonous cobras can be found throughout Thailand, hiding in tall brush or along streams. You're unlikely to ever see one, as they shy away from humans, but they may bite if surprised or provoked. There are many more poisonous snakes in Thailand as well, including various kinds of vipers, kraits, and sea snakes. The Siamese crocodile, on the other hand, is nearly extinct and found only in a few remote national parks. Monitor lizards are common in jungles, but despite their scary reptilian appearance they're harmless. There are also poisonous centipedes, scorpions and spiders in Thailand.
Box Jellyfish have killed ocean swimmers, tourists and locals alike, many survive. All jellyfish stings are extremely painful. Immediate treatment is for cardiac arrest (CPR). 30 seconds of vinegar will keep tentacles from continuing to sting. Vinegar prevents making the contact worse when you wipe the tentacles off with a cloth. At the hospital they might give you antivenom and painkillers. The word is getting out and some resorts have nets around the swimming areas. If you swim in the ocean between India and Australia you should get more information about them. [[1]][[2]][[3]]
Racial issues
Thais are normally very tolerant of people and tourists, regardless of skin colour, are very unlikely to encounter aggressive racial abuse. However some visitors may notice their ethnicity attracting some innocent attention. Usually these situations are limited to stares or unwanted attention in shops. Most Thais are often curious to find out the nationality of the black travellers they meet. Apart from this curiosity displayed by Thais, most travellers from more diverse backgrounds will enjoy their time in the country and will find it easy to strike up a rapport with Thais, who are often a bit weary of the younger Caucasian backpackers who treat the country as nothing but a big drinking holiday.
Fights
Do not get into fights with Thais. Unless you are their fighting partner, you will eventually be outnumbered 15 to 1, and weapons (metals, sharp objects, beer bottles, martial arts) are usually involved. Trying to break up someone else's fight is a bad idea, and your intention to help may get you hurt.
Basically, Thai people are friendly and willing to welcome you to enjoy your trip in Thailand. Aside from that, most of Thailand is safe, and there are just a few people who are violent. The important thing that Thai people are concerned with, especially with male tourists, is that they shouldn't do something inappropriate to Thai women. For instance, holding hands of a Thai woman who you just met for the first time is one thing you shouldn't do. The culture in Thailand is to give respect to women. There is nothing to worry about if you are being polite.
However, it would be better if you used your common sense to get away from trouble and took the usual precautions. 191 is the emergency number in Thailand which can help you if you find yourself in danger.