New Zealand
New Zealand Sex Guide advises where to find sex, working girls, prostitution, street hookers, brothels, red-light districts, sex shops, prostitutes, erotic massage parlors, strip clubs and escorts in New Zealand, Oceania.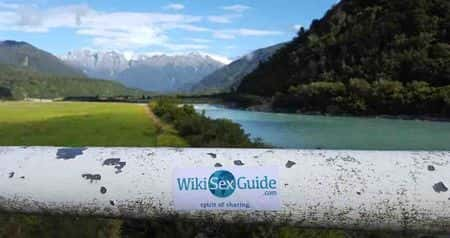 New Zealand is one of the most beautiful countries in the world, a country of stunning and diverse natural beauty: jagged mountains, rolling pasture land, steep fiords, pristine trout-filled lakes, raging rivers, scenic beaches, and active volcanic zones. These islands form a unique bioregion inhabited by flightless birds seen nowhere else, such as kakapo and kiwi. New Zealanders have adopted the kiwi as a national symbol, and have even taken the word Kiwi as a name for themselves.
Sex Scene and Prostitution
Prostitution (sex work), brothel keeping, living off the proceeds of someone else's prostitution and street solicitation are legal in New Zealand. Coercion of sex workers is illegal.
In 2003, the New Zealand Prostitution Reform Act decriminalized prostitution business. Prostitution (sex work), operating a brothel, living off the proceeds of someone else's prostitution and street prostitution are legal in New Zealand. Brothels need to be registered in New Zealand. The use of condoms is mandatory and coercion of sex workers is illegal.
Sometimes, when other countries discuss their future prostitution policy, the "New Zealand Model" is put forward as an example of decriminalisation. Now that prostitution is legal, New Zealand has begun to actively work to tear down stigmas and make sex work a safe option.
New Zealand is not only famous for its prostitution laws. It is also known for the horniest girls in the world. New Zealand girls have an average of 20.4 sexual partners, according to a survey by condom-maker Durex and the counry was also the only country where women have more sexual partners the guys. The global average was 7.3. New Zealanders have sex an average 122 times a year, but less than half (43 per cent) of New Zealanders are fully satisfied with their sex lives. So this country is a great destination for a someone who loves to have casual sex and satisfy the needs of the local girls.
Regions
New Zealand is a very diverse country with many regions that are worth seeing, but at a high level it's easiest to break it down according to its two main islands and the smaller offshore islands.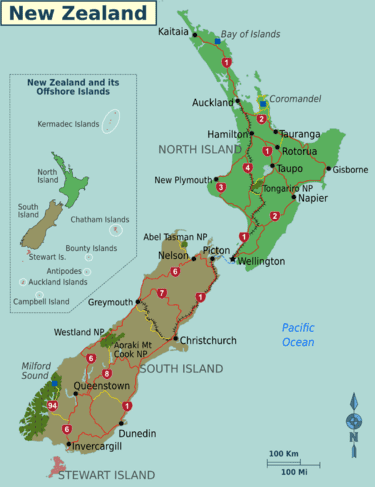 North Island
Mild, with scenery ranging from sandy beaches, through rolling farmland and forests to active volcanic peaks with bubbling mud pools.
South Island
Spectacular mountains and fjords, large beech forests, beautiful beaches, large glaciers, motorcycle mecca.
Stewart Island
Covered in native forest and abounding in birdlife, most of the island forms a national park.
Chatham Islands
Remote islands far in the east, traditional home of the Moriori people.
Subantarctic Islands
Very remote, uninhabited and rarely visited, cruises now go to view the subantarctic flora and fauna.
The realm of New Zealand also includes the Cook Islands, Niue, Tokelau and the Ross Dependency in Antarctica. Although these share the same monarch as head of state and their citizens are issued New Zealand passports, because most are self governing with differing immigration régimes and with very different climates and cultures, they are dealt with in separate articles.
Cities
Live Sex Cams
Can I watch Live Sex Cams in New Zealand? - Yes, you can! Basically you can watch our online live sex shows for free anywhere in the world if you're connected to internet. You can choose any girl from our trusted WikiSexLive.com! Join to get 10 free private teasers and 9.99 credits for free!
Live Sex Cams are booming at the moment. Webcam models can be found from all over the world and you can find girls, guys, trannies, couples and groups of different ages performing to you. Watching live sex shows is free, but if you buy some credits, you will have much better chances to see adult action as desired! It's possible also to hire a webcam model to a private chat room where you can ask the person to fulfill your fantasies. Try now! WikiSexLive.com
Dating
Dating in New Zealand can be a bit tricky due to cultural differences, so your best bet is to sign up for a dating site before your trip so you can meet a few locals ahead of time. AdultFriendFinder.com lets you meet local members in New Zealand and get to know them on a personal basis before you arrive. Take advantage of site features like live chat and member to member webcams so you can begin flirting before arranging a face-to-face meeting. Since your time in New Zealand may be limited, get to know each other's desires beforehand, so that when you meet you can start having some real fun.
How to find Sugar Babies & Sugar Daddies
If you are looking for an alternative to escorts in New Zealand with a girl who doesn't charge by the hour, sugar dating is the ideal solution. There are thousands of beautiful young women who are willing to do anything for a man who will help them pay their bills.
Often referred to as the "Tinder for Older Guys", Sugar Dating matches hot young women who are interested in pampering older gentlemen. You don't have to be a millionaire to meet a sugar baby. Click Here if you are a respectful gentleman who knows how to treat a woman.
Gay & Lesbian
Lesbian, gay, bisexual, and transgender (LGBT) people have the same legal rights as other people in New Zealand. Sex between men was decriminalised in 1986. New Zealand enacted legislation that permitted civil unions in 2005, which allowed couples many of the same rights as married couples and same-sex marriage has been legalised and gone into effect since August 19, 2013.
Escort Services
Finding an escort when you're travelling can be a bit tricky. An ideal alternative to escorts is a girl who is looking for a mutually beneficial relationship. There are thousands of horny girls willing to do anything for a generous guy. Click Here to hookup with a beautiful young woman now.
These days, as in most countries, Escorts services are advertised online. Both independent Escorts and Escort Agencies can be found.
Stay Safe
While difficult to make international comparisons, the level of crime in New Zealand is similar to other western countries. Dishonesty offences, such as theft, are by far the most frequent type of crime. Travellers should take simple, sensible precautions such as putting valuables away out of sight or in a secure place and locking doors of vehicles, even in remote locations, as much of this crime is opportunistic in nature.
Violent crime in public places is generally associated with alcohol or illicit drug consumption. Rowdy bars or drunken crowds in city centres, or groups of youths in the suburbs, are best avoided, especially late at night and in the early morning. New Zealanders can be somewhat lacking in a sense of humour when their country or their sporting teams are mocked by loud or drinking tourists.
There are occasional disturbing high profile media reports of tourists being targeted in random violent robberies and/or sexual crimes. These crimes tend to happen in more isolated places, where the chances of the offender being observed by other people are low. The chance of falling victim to such misfortune is still low. Although crime statistics reflect an increase in violent crime, the increase is entirely explained by increased detection of family violence, a key focus area for police. Tourists are unlikely to be affected, as such crimes usually take place in the privacy of New Zealanders own homes.
See Also