Durban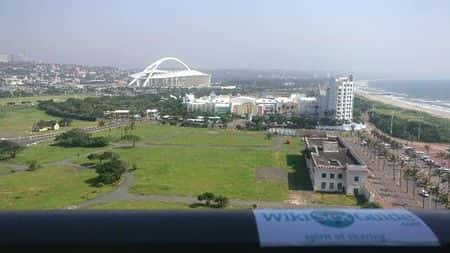 Durban Sex Guide advises where to find sex, working girls, prostitution, street hookers, brothels, red-light districts, sex shops, prostitutes, erotic massage parlors, strip clubs and escorts in Durban, South Africa.
Durban was originally called Port Natal, and was founded by British settlers. Indian workers were brought in to work the sugar cane plantations, making this one of the largest population centers of Indians in the world, outside of India. Zulu and English are the most common languages in Durban.
Sex and Prostitution in Durban
Prostitution in South Africa has been illegal since the 1957 Sexual Offences Act (SOA), and the purchase of sex was added as an offence in a 2007 amendment. However, it remains common.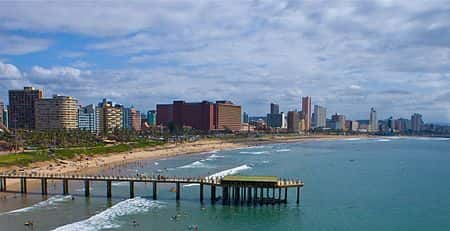 Female Escorts
Many escorts are advertising their services online.
Red Light Districts
There are no window type red light districts in durban, but Point Road is the nearest you can get. A few places have been shot down by raids, but it is still flourishing with a huge number of prostitutes.
Point Road is not for high class escorts and you should not pay more than R400 for full service.
Prostitutes and Sex Workers
In one of the busiest port in Africa, Durban hosts tens of thousands of sailors every year. For over a century, local women have been at the forefront of catering sexual needs of these transients. There is a huge number of women who provide services for these sailors. Most of them have a double life and just work as a prostitute at night.
Every night, these women spend between four and eight hour in clubs: drinking, smoking, chatting up sailors, dancing with them, trying to make an agreement for sex.
Check below if looking for street walkers or brothels.
Street Hookers
Street prostitution in Durban is common in the certain areas where one can find many streetwalkers. Most of the street girls in these areas are black, but there are colored and white street prostitutes also in Durban. There are always street girls working and waiting for clients at some Durban areas. Best way to find Durban street whores is always to go with a car, as these areas can be very dangerous by foot at night.
Street prostitute rates at the moment are from 50RAN to 200RAN for full service.
A small warning about the neighborhood community in Durban. At the moment they are trying to get rid of street prostitution and they have a picture campaign. They try to take pictures of clients and loads the pictures in social media.
Where to find Street Prostitution in Durban
Corner of Dr Pixley Kaseme Street (formerly Port Alfred) and Florence Nzama Street. Here the street hookers work all day and all night. Sex prices start from R100 and room from R40 depending on the time. The nearby New Rand Inn bar on 77 Stalwart Simelane Street is also a prostitution hot spot, where there is plenty of magoshas who sometimes stand outside the bar looking for johns.
Prostitution can be found along Silverglen drive and Croftdene. Hookers in here are mostly young and either drunk or high on drugs. They will approach you in broad daylight without any shame. The style is the same along Trisula Avenue. You can also spot these streetwalkers at RK Khan circle.
Sex workers can be found in Pinetown at night and on weekends throughout the day at Breightmet Avenue and Club Lane. Minimum sex price is R100 for a quickie. The street hookers in here are all colors and age groups.
The stretch of road that follows Umgeni river is very well known for street prostitution. You can have sex with the girls at the riverbank throughout the day. In here you can see condoms and other litter on the ground which may be a turn off to some guys. The hookers are quite old and normally charge R50 to R100. Because they are old, they know all the tricks and you need to bargain a bit to get lower prices. These whores are almost always drunk and they start their business around 9am.
This is a very popular prostitution hot spot with working Durban girls are available any given time. You can spot the street hookers between Umbilo road, Clark road, Che Guevara road and Crart avenue. This square mile is busiest at nighttime and a some street prostitutes on Campbell road during the daytime near the Baxter Park.
During the daytime, you will definitely not miss these street sex workers as the idle on this street corner and approach lonely guys. The rates vary from R100 to R200.
Live Sex Cams
Can I watch Live Sex Cams in Durban? - Yes, you can! Basically you can watch our online live sex shows for free anywhere in the world if you're connected to internet. Join to get 10 free private teasers and 9.99 credits for free! You can choose any girl from our trusted Live Sex Cams!
Live Sex Cams are booming at the moment. Webcam models can be found from all over the world and you can find girls, guys, trannies, couples and groups of different ages performing to you. Watching live sex shows is usually free, but if you buy some credits, you will have much better chances to see adult action as desired! It's possible also to hire a webcam model to a private chat room where you can ask the person to fulfill your fantasies.
Where to Get Sex Now
It is easy to get sex online in Durban. You just need to find the best available girls. See Girls Online Here!
Adult Locations
There is a pretty good selection of adult venues in Durban.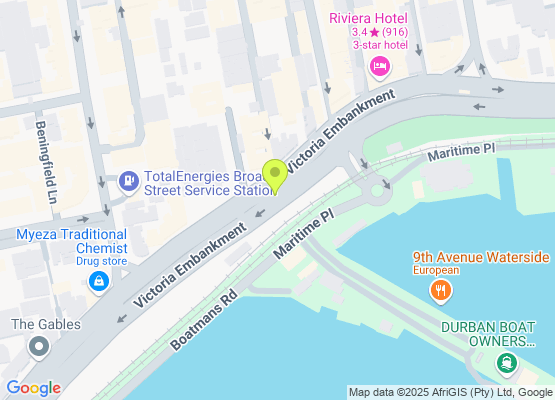 Escort Services and Agencies
Unfortunately we don't list in this category!
Finding an escort when you're travelling can be a bit tricky. An ideal solution for having an alternative for escorts is Ashley Madison. There are thousands of horny girls waiting for you. Find all the beautiful young women at AshleyMadison.com!
There are a few good escort providers online.
Erotic Massage Parlors
Unfortunately we don't list in this category!
There are also some massage salons in the Umhlanga area north of Durban where you can have erotic massage and other extras. These can vary from sensual massage-only venues to 'brothels in disguise' offering a long list of purchasable 'extras'. Try to stick with the massage-only venues, as this is 100% legal in South Africa. There is also the safer and more discreet option of making use of a mobile/outcall massage service, that will send a masseuse directly to your hotel room. Most hotels in Durban and Umhlanga are girl-friendly. The most reputable outcall sensual massage service in Umhlanga is HoT Umhlanga Mobile Massage : https://www.hotumhlanga.com/ - they can also travel to top class Durban hotels for a small fee.
Here are a few other massage parlors in Durban:
SALON ANGELA MASSAGE SPA 28 Alan Paton Rd, Bulwer, Tel: 0312011164
VEENA THAI MASSAGE 3 Balvro Cntr, 18 Oak Av, Kharwastan, Durban Tel: 0318370408
MARIEL'S MASSAGE 6 Jozini Grve, Austerville, Durban Tel: 0314682302
OTHANDWENI PROFESSIONAL MOBILE THERAPIST 1 Rippon Rd, Durban Tel: 0724696270
EASTERN MASSAGE STUDIO Old North Coast Road, Durban Tel: 0313034578
Prices:
Remember to bargain.
HJ around 150R to 200R
BJ around 250R to 600R
Full service can be up to 1000R
Brothels and Sex Clubs
Point Road has a lot of "Hotels" which are straight brothels.
The famous Town Lodge in Point Road has been shot down. Police made a huge bust at June 2014 and busted more than 30 hookers.
Strip Clubs and Striptease
There are a lot of Strip Clubs in Durban. Here are a few good ones:
The Cato Street Branch: 40 Cato Street Durban CBD, 4000, Tel: 0861 69 69 69
The West Street: 345 West Street, Durban CBD, 4000 Tel: 031 337 52 02
Teazers Durban: 30 Aloefield Cres, Springfield Park, Durban Tel: 031 579 2407
Wonder Lounge: 504-514 Windermere Rd, Durban
Prices are around:
Lap Dances: R400
Titty Dances: R700
Hour Booking: R1400
Private Booth Booking: R2000
Karaoke and KTVs
KTVs (hostess karaoke bars with beautiful female staff) are popular in some parts of Asia but you cannot find any of them from Durban.
Swinger Clubs and BDSM
ALT.com is the best place for local singles, swingers, and couples in the BDSM community to connect with those interested in submissive sex, power exchange, locating persons for new slave roles, erotic BDSM, bondage & fetish sex, as well as live sex dates. Find thousands of play partners for whatever your fetish may be; bondage, foot, cockold, spankings, role-play, electric or water play, sadism and masochism. So whether you have the desire to explore your unrealized fetish fantasies, or you are extremely experienced and would love to train someone new, ALT.com is a community designed for people with like-minded interests to find and connect with each other.
Swinger clubs (lifestyle clubs), are formal or informal groups that organize sex-related activities or establishments where patrons can engage in sex acts with other patrons. There are some swinging organizations in South Africa which organize swinging parties in different locations. The locations often changes but you should be able to find some swingers action in Durban as well.
Sex Shops and Adult Stores
If you don't feel like visiting or cannot find any local sex shops in Durban, you can easily order adult products from Online Sex Shop.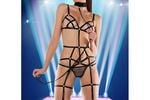 Adult Sex toys and lingerie shop based in Margate on the South Coast of Durban. Stockists of a wide range of premium products- Vibrators, masturbators, lingerie & teddies, BDSM gear, anal toys and so much more! Unleash your wild side, order at our online shop.
Margate Post Office, Marine Drive, PO Box 1121, Margate, 4275
Margate Post Office, Marine Drive, PO Box 1121, Margate, 4275
Most pharmacies will sell Viagra and Cialis without prescription. For dildos, toys etc..
www.lingerielovers.co.za 453 Lilian Ngoyi Rd Morningside, Durban, South Africa +27 79 504 1995
Lady Jane Adult Toys and Lingerie
www.ladyjane.co.za 1 Clifton Rd Gillitts, South Africa +27 31 764 6054
Love Hotels and Short Time Hotels
Love hotels are popular in some parts of Asia, especially in Japan. There are also many love motels and short-time hotels in South America. Unfortunately you cannot find any real Japanese style love hotels in Durban. If there are short-time hotels near by, usually the working girls know all of these places.
Nightclubs and Bars
There are many nice nightclubs and bars in Durban where you can try your luck to find sex for free. Sometimes you will meet also working girls and semi-pro prostitutes in Durban nightlife.
Gay and Lesbian
Gay modeling in internet is getting more popular all the time and it's a big market alongside with gay porn. You can watch gay live sex also in Durban as long as you are connected to internet. Check it out: Gay Live Sex Video Chat
South Africa has a diverse history when it comes to the legal and social status of lesbian, gay, bisexual, and transgender (LGBT) people as a result of traditional South African mores, colonialism, apartheid and the human rights movement that contributed to the downfall of apartheid. South Africa's post-apartheid constitution was the first in the world to outlaw discrimination based on sexual orientation, and South Africa was the fifth country in the world, and the first in Africa, to legalise same-sex marriage.
Gay Bars
Durban's number one place for gay nightlife Morningside - 226 Mathews Meyiwa (Stamford Hill) Road, Morningside , Durban
Gay Cruising
Good sneaky place, just don't stand up naked, a lot of families drive their 4x4 at the dunes.
Snakepark Beach - Battery Beach
A lot of local gay guys at night time.
Gays rooming around night time and the place for action is the beach. (There has been a few robberies so use your brains)
Basic shopping mall washrooms. Guys pointing it hard at the urinals, connect and move off to the stalls for action.
Other Adult Services
Dating
Dating in Durban can be a bit tricky due to cultural differences, so your best bet is to sign up for a dating site before your trip so you can meet a few locals ahead of time. AdultFriendFinder.com lets you meet local members in Durban and get to know them on a personal basis before you arrive. Take advantage of site features like live chat and member to member webcams so you can begin flirting before arranging a face-to-face meeting. Since your time in Durban may be limited, get to know each other's desires beforehand, so that when you meet you can start having some real fun.
How to find Sugar Babies and Sugar Daddies
If you are looking for an alternative to escorts in Durban with a girl who doesn't charge by the hour, sugar dating is the ideal solution. There are thousands of beautiful young women at SecretBenefits willing to do anything for a man who will help them pay their bills.
Often referred to as the "Tinder for Older Guys", SecretBenefits matches hot young women interested in pampering older gentlemen. You don't have to be a millionaire at SecretBenefits.com, you just need to be a respectful gentleman who knows how to treat a woman.
Transsexuals and Shemales
Finding someone for transsexual dating when you're on the road can be a bit tricky, so your best bet is to sign up for a dating site before you go so you can find locals ahead of time. TSdates.com is a dating site designed to help you find exactly what you are looking for in your hookup in Durban. Take advantage of site features like live chat and member to member webcams so you can begin flirting before arranging a face-to-face meeting. With over 40 million members, and thousands of transsexual members around the world, TSdates.com is the world's largest site of sex-minded friends for discreet encounters and will help you find your next transsexual play partner.
Where can I find shemales in Durban? You can watch transsexual live sex shows in Durban as long as you are connected to internet. Check Now: Tranny Live Sex Video Chat

There are a few T-girls in Durban. Check the cruising places in Gay & Lesbian section below.
And if you just like Shemales go to 108 Lothian rd., Park Hill, Durban north Tel: Juan 079 499 8398 or JJ 073 147 2605.
Sexual Services for Women
In all Africa women don't really have to think where to get a man. Just go to any bar. And if you are white so you can just choose who to take.
Sleeping and Girl Friendly Hotels
Best area is Point Road because most of the hotels are brothels, but they are not 5 or 4 star hotels. If you want a nice hotel with a girl remember to make sure with the receptionist that you will bring companion.
Stay Safe
The Point Road (aka Mahatma Gandhi Road) area is famous at night for pickpocketing and muggings. So try to avoid walking alone at night time.
Remember, you're a tourist, not a celebrity. Dress down to blend in with the people in the CBD (keep the fancy stuff to a minimum).
The Point, the area between downtown and the port, is known for prostitution and cheap hotels has higher crime rate (although parts are currently undergoing a massive redevelopment). Avoid walking here alone or at night and take car or a taxi to pickup company.
Street children can be a problem, and its best to keep clear of them. Many sniff glue, carry knives, and act quite unpredictably.
See Also