The Types Of Ladyboys In Asia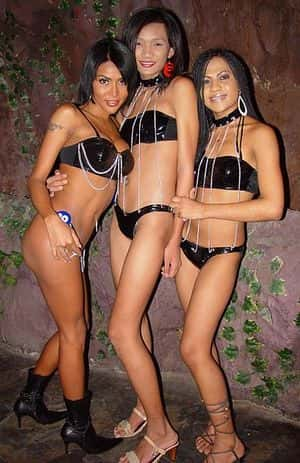 Most people agree that the most beautiful transsexuals can be found from the Philippines and Thailand. It is almost impossible to decide which country has the sexier t-girls. Many other [[Asia]n countries have also hot ladyboys example Singapore, Malaysia, Indonesia and Cambodia.
By their early teens in Asia a Thai or Filipino person already knows their orientation at schools it's quite evident what direction one is going to go down. Quite like the western world really however Thai and Filipino society seems to be a hotbed of lesbians, gays and everything in between. What makes these countries so open to this is still a mystery to the locals though.
Thailand being a predominately Buddhist country looks within and judges one self before judging others. Philippines being 86 percent Roman catholic country they are also very accepting towards Ladyboys.
Ladyboys are interesting characters and no wonder tourists and locals love ladyboys, it's true, they are the most fun people to hang out with, they are so out there that they use humour to make friends, and they are very good at it, it is hard to find a ladyboy that do not have a many friends.
Many a western man has succumb to the Ladyboy. Some knowingly and some who to this day still have no idea they were with a ladyboy. Filipino and Thai ladyboys are the most feminine looking ladyboys you will ever see in the world. They have all the qualities of a sexy girl and if they are post op it is very hard to tell the difference wether it was a girl or a ladyboy. The most famous ladyboys in Thailand or Philippines you would not have a clue they were a dude before.
Looking at Ladyboys In Asia]], you could generalize ladyboy into 3 different personality types
Calm and Quiet Asian Ladyboys
These are the ladyboys you'll find sucking in the back of the bar, their eyes tell you they still have plenty of action in them, they are just more reserved.
Aggressive Asian Ladyboy
The aggressive Asian ladyboy are ones westerners are afraid, grabbing at your crotch making unwanted touching on you. You should stay away from this kind of t-girl even if you do enjoy that because you never know what they have in mind, their aggressiveness can turn ugly if they are in a big group or once they get mad. It is recommended to be polite, for them and walk away.
The Funny Asian Ladyboy
Everyone enjoys a good time and jokes. The funny Asian trans-girls are usually out-there kind of people tall with long legs and just love to have a great time. This kind of ladyboy will not get in your face or make unwanted advances unless asked to You can always count on a good time with this type of ladyboy.
Difference between Filipina and Thai Ladyboys
See Also