The Hague
The Hague Sex Guide advises where to find sex, working girls, prostitution, street hookers, brothels, red-light districts, sex shops, prostitutes, erotic massage parlors, strip clubs and escorts in The Hague, Netherlands.
The Hague (Dutch: Den Haag pronounced [dɛnˈɦaːx] or 's-Gravenhage pronounced [ˈsxraːvə(n)ˌɦaːɣə]) is the seat of government in the Netherlands, and the capital city of the province of South Holland. With a population just over 500,000 inhabitants (as of 1 November 2012) and more than one million inhabitants including the suburbs, it is the third largest city of the Netherlands, after Amsterdam and Rotterdam.
Sex and Prostitution in The Hague
Prostitution in the Netherlands is legal and regulated. Operating a brothel is also legal. In 2000 there were a total of between 20,000 and 25,000 prostitutes in the Netherlands. Finding sex in Den Haag is very easy, just continue reading the guide.
Female Escorts
There is a quite good selection of escorts in The Hague. If you don't find your favorite, you will need to visit Amsterdam.
Red Light Districts
In the Red-light district of The Hague you'll see scores of working girls flirting with people from behind their red-light windows. There is no shame in walking through this area, as you'll be joined by men and women of all ages since this is not only a major tourist attraction, but also a crowded hub for local residents. If you've seen random streetwalkers in other large cities you might be surprised to discover that many of the prostitutes working in The Hague are actually very attractive, though few are in fact Dutch. This is a legal profession in The Hague and many prostitutes belong to a union. Many of these girls look like Playboy Centerfolds from a distance and most of those still look hot as hell when you get a bit closer. If you are a fan of thin and athletic girls, natural curves in the correct places, or even comically large boob jobs, you'll find someone who appeals to you behind some of these windows. Most girls are white and European looking, but there are plenty of black and Asian girls, and even a sprinkling of Latinas.
There are 2 Red-light districts in The Hague
Doublestraat €30 / 15 min (178 windows)
Doublestraat is a down market compared with Geleenstraat and Hunsestraat. It is hard to imagine many tourists going here and assume it's mainly used by locals even more so than the other area. During the day it is nice to walk there, but in evening the place has a distinct dodgy feel to it and probably best avoided late at night. There are far nicer red light districts than this in Western-Europe. Although very compact it has many windows / kamers. Quality is not assured, service can be a bit rushed, it is a bit of a hit or miss situation.
Geleenstraat & Hunsestraat (in the old town) €50 / 15 min (145 windows)
This is Den Haag's main Red-light district. It consists of approximately 145 red light windows. Apart from these there is little else associated with the adult business and is not an area visited by many tourists. Unlike Amsterdam you will not see huge stag parties or tour groups. Instead you will mostly see lone Dutch guys browsing the windows. It gets quite busy at night time but has a strange feel to it with no one really speaking to or making eye contact with anyone else. It does however feel quite safe and usually there is no drug dealers or weird people bothering you. Geleenstraat is also more high level, 50€ for 15 mins. Girls are a mix of local, latina, east european and other nationalities as well. Quality is overall muchnbetter, place is clean and recently repaved. Rooms are from average to elegant, and it is possible to find SM and other weird specialties as well.
DO NOT try to take photos of prostitutes even from the streets, or you might lose your camera without any warning!
See Also: Window prostitution
Prostitutes and Sex Workers
Red-light district is area in Den Haag where prostitutes are sitting behind windows half naked selling their body. Most of them are from Bulgaria, Hungary, Poland, Brazil or Venezuela
The better known red light area and more upmarket one lies on the streets of Geleenstraat and Hunsestraat about half kilometer north east of the Den Haag Holland Spoor (HS) railway station. Around 700m north west of the railway station is the second on Doubletstraat. There used to be a third very small district on Poeldijkstraat but this was closed down around 1999 due to high crime and general nuisance.
Big part of the prostitutes also work at the private flats independently and charge a little more than in red-light district.
See Also: *Prostitution in the Netherlands
Private Apartments
You can find hot girls who work from private apartments if you look from www.kinky.nl. Prices are around the 100-150€per hour. You need to make an appointment first, normally walk in is not possible. Quality is variable, photos on the web site can be fake, but the level of service is again hit or miss. Some scams have been reported on these places.
Street Hookers
You can sometimes find streetwalkers on the other side of the railway about 1 km from the back of the station. It is not recommended to use these services. Most of the prostitutes are drug users or transvestites. They are often willing to offer sex services for what ever money they get in to their hand. 20€ can easily get you a blow-job or sex.
Live Sex Cams
Can I watch Live Sex Cams in The Hague? - Yes, you can! Basically you can watch our online live sex shows for free anywhere in the world if you're connected to internet. Join to get 10 free private teasers and 9.99 credits for free! You can choose any girl from our trusted Live Sex Cams!
Live Sex Cams are booming at the moment. Webcam models can be found from all over the world and you can find girls, guys, trannies, couples and groups of different ages performing to you. Watching live sex shows is usually free, but if you buy some credits, you will have much better chances to see adult action as desired! It's possible also to hire a webcam model to a private chat room where you can ask the person to fulfill your fantasies.
Where to Get Sex Now
It is easy to get sex online in The Hague. You just need to find the best available girls. See Girls Online Here!
Adult Locations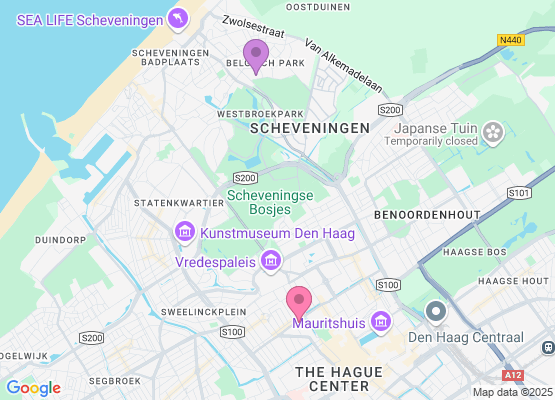 Escort Services and Agencies
Unfortunately we don't list in this category!
Finding an escort when you're travelling can be a bit tricky. An ideal alternative to escorts is a girl who is looking for a mutually beneficial relationship. There are thousands of horny girls willing to do anything for a generous guy. Click Here to hookup with a beautiful young woman now.
Each agency has their own focus and set of rules, so it's hard to generalize, but almost all of them have a 1-hour minimum and many actually have a 2-hour minimum. Most of them also have special rates for 4, 8, or 12 hours, or even for a full day or two, but of course none of this comes cheap. Some of the agencies have set operating hours running from mid afternoon until early morning, and a few claim to operate around the clock.
Erotic Massage Parlors
Unfortunately we don't list in this category!
There are a number of erotic massage parlors, mostly run by Asian and Thai in particular. Prices vary according to the service, a HJ could be part of the services usually, sometime BJ and more.
Where to find Massage Parlors in Den Haag
Casa Cherda, Bezuidenhoutseweg 383. 2594 AS Den Haag
70€ entry includes girl/room for 30 minutes; additional girl/room is 70 euro for each 30 minutes. 105€ entry includes girl/room for 45 minutes. 140€ entry includes girl/room for 60 minutes. Drinks in public room remain 2,50€. Directions for Den Haag CS: Choose to walk 2km to BZD 383, or Bus #24 (to Mariahoeve) to 5th stop (de Erensplein) -- only 1 zone. Cross street and heading north, and walk 100m to BZD 383. Busy bus route has frequent buses into late night, taking 5-10 minutes from CS. It is recommend you always call as they frequently close early if business is slow 070-389-3944.
Brothels and Sex Clubs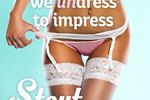 Luxury brothel / nightclub with the sexiest woman in The Hague and Rotterdam. Luxury suites and beautifull bar with nice club downstairs. All suites have whirlpool and it's amazing maintained. Hourly rates are € 200,- all incl !
Bilderdijkstraat 108
There are a number of Brothel Clubs available, all of them with rather higher quality. Prices vary between 80€ for half an hour and up to hundreds of euros, it depends how crazy you want to make it. Hookers tend to be better than window girls (due to the club selection process) and accommodation can be between elegant to fancy. The clubs are not like the German FKK clubs, they are more like a brothels, some of them with a bar, or a lounge. Luxury rooms have Jacuzzi and similar amenities. Be aware that certain clubs, especially in the city centre area, cater to diplomats, and have 'diplomatic' prices. Places known are Diane's secret and Stout Privehuis.
Strip Clubs and Striptease
Brusselselaan 2, 2587 AH Den Haag, Netherlands
Brusselselaan 2, 2587 AH Den Haag, Netherlands
Currently there are no american style strip clubs in Den Haag. There is one good nude bar in Rotterdam, which is worth of short trip. Occasionally there are strip shows at Paradise sauna club (address Is Thomsonlaan 107, Den Haag). You can also check out Club Ron, located on Thomsonlaan 107, tel.: +31 70 3106765
Mayfair Gentlemans Club, Bilderdijkstraat 108, 2513 CS Den Haag, tel.: +31 70 360 7996
Club Breeze, Badhuisweg 3
Karaoke and KTVs
KTVs (hostess karaoke bars with beautiful female staff) are popular in some parts of Asia but you cannot find any of them from The Hague.
Swinger Clubs and BDSM
ALT.com is the best place for local singles, swingers, and couples in the BDSM community to connect with those interested in submissive sex, power exchange, locating persons for new slave roles, erotic BDSM, bondage & fetish sex, as well as live sex dates. Find thousands of play partners for whatever your fetish may be; bondage, foot, cockold, spankings, role-play, electric or water play, sadism and masochism. So whether you have the desire to explore your unrealized fetish fantasies, or you are extremely experienced and would love to train someone new, ALT.com is a community designed for people with like-minded interests to find and connect with each other.
Swinger clubs (lifestyle clubs), are formal or informal groups that organize sex-related activities or establishments where patrons can engage in sex acts with other patrons.
Sex Shops and Adult Stores
If you don't feel like visiting or cannot find any local sex shops in The Hague, you can easily order adult products from Online Sex Shop.
Sex Shops in Netherlands usually have a good variety of sex toys, dvd´s, lubes and condoms. Some will also have a sex arcades, where mostly gay and bi-curious men go to masturbate while watching porn in a private rooms or cinema. There is also sex shops offering peep-shows and private strip tease. Usually peep show costs about 1 euro per 1 minute. Mostly there is a sexy girl posing behind the curtain, but example in Amsterdam you can see live sex acts between couples in a peep-show.
This is a guide on where to find adult cinemas, sex cinemas and porn cinemas in The Hague.
Sexshop-Sinema Coconuts, Boekhorststraat 72/A, +31 70 3644 694
Adult Cinema. Entrance fee is 6 euros.
Erotic Shop Cinema Hot Lips, Herengracht
Cinema and private booths for masturbating.
Sexshop Nancy, Weteringkade 108, tel.: +31 70 347 4305
Maze Den Haag, Herengracht 50 A, tel.: +31 70 345 0510
Sexshop Scheveningen, 133, Jurriaan Kokstraat, tel.: +31 70 354 1975
Love Hotels and Short Time Hotels
Love hotels are popular in some parts of Asia, especially in Japan. There are also many love motels and short-time hotels in South America. Unfortunately you cannot find any real love hotels in The Hague.
Nightclubs and Bars
There are many nice nightclubs and bars in The Hague where you can try your luck to find sex for free. Try these fishy locations if you want to have a good night out:
The Fiddler, Riviervismarkt 1, tel.: +31 70 365 1955
De Gekke Geit, Lutherse Burgwal 5, tel.: +31 70 220 4026
De Zwarte Ruiter, Grote Markt 27, tel.: +31 70 364 9549
Vavoom, Grote Markt 29, tel.: +31 70 346 7506
OhOhDenHaag Kroegentocht, Vlierboomplein 38
Gay and Lesbian
Gay modeling in internet is getting more popular all the time and it's a big market alongside with gay porn. You can watch gay live sex also in The Hague as long as you are connected to internet. Check it out: Gay Live Sex Video Chat
As mentioned above, the Netherlands is quite liberal when it comes to homosexuality and by far is considered to be one of the gay-friendliest countries in the world. The Netherlands has a reputation of being the first country to recognise same-sex marriage, and openly displaying your orientation wouldn't cause much upset in the Netherlands. However, even a gay friendly country like the Netherlands has room for some criticisms of homosexuality, but this varies depending on where one travels. Regardless, with violence and discrimination against gays being rare as well as the legal status of same-sex marriage in the Netherlands, this country may be considered a gay utopia and should be safe for gays and lesbians (except sometimes in religious neighbourhoods in the major Dutch cities, after big football matches or in demonstrations if there is a violent attitude in general).
The Hague gaybars spreads around the Kettingstraat in the center of the city.
Gay Clubs and Bars
Sociable Dutch bar. Nicely arranged and near at the busy shop streets.
Sunday-Thursday : 4PM -1AM
Friday-Saturday : 4PM -1AM
De Landman, Denneweg 48 , 2514CH Den Haag, Tel:070-3467727. Friday/Saturday : 11AM-2AM
The Boss, Rijswijkseweg 536 , 2516HT Den Haag
Dark Bar, industral decoration, 18 +
On an angle of the street. Sociable bar. In the buurt of the shop street. Car-free.
Open 4PM - 1AM
For years most sociable gaybar of The Hague and apparently also the oldest.
Monday-Sunday : 4PM- 1AM
Gay Saunas
Sauna Eldorado, Hoogezand 90
Fides Sauna, Veenkade 20 , Den Haag
Monday - Sunday : 2PM -Midnight
Blue River Sauna, Valkenboslaann 181 - 191
Strictly men only, but thursday is mixed day.
Gay Cinemas, Arcades & Bookstores
Shop Nancy, Weteringkade, near Weteringplein
Mixed of straight and gays. Directions: Take tram 12 from Central station, heading towards Duindorp, and get out at the first stop. Best times are after 6pm. Just sit down, get your thing out and start touching it. Others will show interest by sitting next to you and doing the same. take it from there where you want it to go! if you do not want any action, do not make eye contact. There is only one cinema showing straight films located at the rear, and that's where the action is.
Erotic Shop Cinema Hot Lips, Herengracht
This is the most active cinema in Den Haag. It consists of three rooms with TV´s and seats. There are two completely gay rooms in the back and a straight room in the front, and the connecting corridor has private booths. The larger gay room has a tiny darkroom. There are a lot of guys cruising from room to room There is always action going on, not only in the darkroom, but anywhere. 1 to 1 or groups. Hardly anyone watches the porn movies. Guys in the 'straight' room let you usually blow their dicks, or walk over to the gay rooms to shoot their load. Many guys using the private booths leave their doors open. I will cost you 5 euro for one hour, or 7,5 euro for the whole day. The rooms provide clean tissue paper, and there is always a clean toilet. Directions:From the central station walk to 'centrum' via Herengracht. It's the 1st shop/cinema on your right. Best times are between 6 pm and midnight. Open from noon till midnight.
Sexshop-Sinema Coconuts, Boekhorststraat 72/A, +31 70 3644 694
Cinema is on the 1st floor, fee is 6 euro. only 12 seats available but this gives a good chance to sit next to someone. Crowd is mostly Straight and gay in action. Some guys will take all their clothes of and watch the movie naked. Directions: Cross street / Lepelstraat. Open: 10am-11:30pm. Best times are after 5pm. Just sit down, get your out and start the game.
Other Adult Services
Dating
Dating in The Hague can be a bit tricky due to cultural differences, so your best bet is to sign up for a dating site before your trip so you can meet a few locals ahead of time. AdultFriendFinder.com lets you meet local members in The Hague and get to know them on a personal basis before you arrive. Take advantage of site features like live chat and member to member webcams so you can begin flirting before arranging a face-to-face meeting. Since your time in The Hague may be limited, get to know each other's desires beforehand, so that when you meet you can start having some real fun.
How to find Sugar Babies and Sugar Daddies
If you are looking for an alternative to escorts in The Hague with a girl who doesn't charge by the hour, sugar dating is the ideal solution. There are thousands of beautiful young women who are willing to do anything for a man who will help them pay their bills.
Often referred to as the "Tinder for Older Guys", Sugar Dating matches hot young women who are interested in pampering older gentlemen. You don't have to be a millionaire to meet a sugar baby. Click Here if you are a respectful gentleman who knows how to treat a woman.
Transsexuals and Shemales
Finding someone for transsexual dating when you're on the road can be a bit tricky, so your best bet is to sign up for a dating site before you go so you can find locals ahead of time. TSdates.com is a dating site designed to help you find exactly what you are looking for in your hookup in The Hague. Take advantage of site features like live chat and member to member webcams so you can begin flirting before arranging a face-to-face meeting. With over 40 million members, and thousands of transsexual members around the world, TSdates.com is the world's largest site of sex-minded friends for discreet encounters and will help you find your next transsexual play partner.
Where can I find shemales in The Hague? You can watch transsexual live sex shows in The Hague as long as you are connected to internet. Check Now: Tranny Live Sex Video Chat
There are lot of Shemale and transexual prostitutes in the Geleenstraat Red-light district. Usually the price is 50€ for suck and fuck. But if you are good looking or the t-girl likes you, price will always go lower after a little bargaining. Tania, Gina, Christina, TIng and CIndy are probably your best option if you are searching a transgirl from Gelenstraat.
You can also find more Den Haag transexual escorts advertising online and serving clients on private apartments. These independent shemale escorts often charge a little more what t-girls in the red light area charge.
Sexual Services for Women
About 5% of prostitutes in Netherlands are estimated to be males, but some of them serve only male clients. There are good clubs and cozy cafes in The Hague, so it should be easy for women to find companionship.
Sleeping and Girl Friendly Hotels
Are you going to take a girl to your room? Before reservation ask hotel that is it OK to bring guests to your room. Don't be surprised to see a hooker approaching you in a hotel lobby. Some of them cooperate with hotel's staff to earn more money.
Stay Safe
You should take normal precautions against pickpockets and baggage theft, especially in the main shopping streets, in trams and trains, at stations, and anywhere where tourists congregate. Street begging is common around the Hollands Spoor train station and at the Grote Markt. Most of them are homeless and non-aggressive and a simple 'no' will be enough. At night, the city centre is quite safe because of the large number of police cameras monitoring this area. Neighbourhoods southwest of the centre are less affluent and may not be as safe. The area between Zuiderpark and Hollands Spoor has a bad reputation due to the increasing number of street gangs. Schilderswijk and Transvaal areas are blocks that should be avoided after dark. If you are unsure, take a taxi to your destination. Taking a tram is also considered safe, as the so-called 'risky lines' in this area now have a security team on board from 8PM till 1AM.
Cannabis and other drugs
It cannot be denied that many tourists come to Netherlands for the coffeeshops. Coffeeshops (in English but written as one word) sell only soft drugs such as marijuana and hash - asking for other drugs is pointless because coffeeshops are watched closely by the authorities, and nothing will get them closed faster than having hard drugs for sale. 'Café' is the general name for a place licenced to sell alcohol: a bar.
Quality varies. Coffeeshops aimed at tourists are more likely to have overpriced and poor quality products. A simple rule of thumb is: if the place looks good and well-kept chances are their wares will be good as well. Don't just enter a coffeeshop being overwhelmed that it's possible at all to buy and consume cannabis openly: be discerning as to the quality.
If you're not a smoker, and you really want to try it, start with something light, make sure you don't have an empty stomach, and don't combine it with any other drugs or intoxicants, including alcohol. Be forthright with the counter person about your inexperience, they see it all the time. Go with an experienced person if you can. Regardless of the strength, your first experience can be quite a sensation at first, but will quickly decrease in intensity. You may want to plan to return to your hotel and "hole up" for a couple hours until you become comfortable with the feeling. If you do find yourself too strongly under the influence - feeling nauseated, woozey or faint - drink orange juice or eat something sweet like cookies or candy, and get fresh air. Dutch-grown nederwiet (a.k.a. super skunk) is much stronger than you might expect, even if you are experienced. The THC level can be as high as 15%, twice the norm (source: Trimbos Institute).
So-called smartshops do not sell any illegal products, but a range of dietary supplements, including 'herbal exstacy' - a legal attempt at an ecstasy pill alternative which is a complete waste of money and various more or less obscure psychedelic herbs and despite a change in the law, one type of magic mushrooms. It is the latter which causes problems as people often underestimate their strength. Magic mushrooms have few physical risks attached to them, but can have a very strong short-acting psychological effect, which can either be great or very distressing, depending on your own mindset (e.g. if you are relaxed, have any serious worries, history of mental illness, etc.) and your surroundings (e.g. if you feel comfortable and safe in them). The first time you try this should always be in a familiar and trusted environment, not on the streets of an unfamiliar city. If you do decide to try it please get informed first. Conscious Dreams [1], the company who invented the entire concept of a 'smartshop' back in 1994 does this clearly (without downplaying the possible risks just to sell more like some other shops do) and responsibly. Make sure that being intoxicated will not endanger your safety, or that of anybody else. Be sure to make your purchase in the Smartshops rather than a regular coffeeshop. They are better regulated and information is available from the attendants that work there. They are also of better quality and stronger potency than at the coffeeshops.
If you're not sure of how much to take, take a small dose. Then you'll know what your "tolerance" level is. People who have bad trips are those who take a dosage over their own tolerance level. Never take more than one packet of mushrooms - usually half is good for your first time. A good smart shop can give you more info about this.
Do keep in mind that all hemp related products (except the seeds) are still illegal. This can be confusing for most tourists, who do think hemp products are legal since they are sold in coffeeshops. Hemp products are not legal, rather they are "tolerated" under the Dutch Opium Act. Read more about the legalities in the article about the Netherlands.
As of April 2009 you can still buy Magic mushrooms.
See Also