Levitra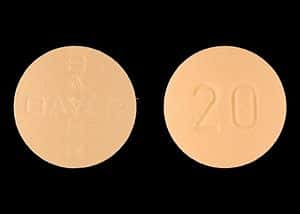 LEVITRA is a prescription medicine used for the treatment of erectile dysfunction (ED) in men. It is sold under the trade names Levitra (Bayer AG, GSK, and SP) and Staxyn.
Vardenafil's indications and contra-indications are the same as with other PDE5 inhibitors. It is closely related in function to sildenafil citrate (Viagra) and tadalafil (Cialis). The difference between the vardenafil molecule and sildenafil citrate is a nitrogen atom's position and the change of sildenafil's piperazine ring methyl group to an ethyl group. Tadalafil is structurally different from both sildenafil and vardenafil. Vardenafil's relatively short effective time is comparable to but somewhat longer than sildenafil's. Vardenafil is also available under the name Staxyn as a tablet which dissolves on the tongue rather than being swallowed in the form of a pill.
It is available in 2.5 mg, 5 mg, 10 mg, and 20 mg doses in round orange tablets. The normal starting dose is 10 mg
Tips for Levitra use
1. GET INTO THE MOOD. Levitra won't give you an instant erection. It only works when you're sexually aroused.
2. TAKE YOUR TIME. Levitra can work for up to 3 hours. So relax. There's plenty of time. Begin by taking Levitra 30 minutes to 1 hour before having sex.
3. EAT SMART BEFORE YOU START. Levitra can be taken with or without food. But to get the quickest results, avoid high-fat meals before taking Levitra.
4. IF AT FIRST YOU DON'T SUCCEED. For most men, Levitra works the first or second time. But some men need to ease back into sex. And remember, Levitra should not be taken more than once a day.
If you still don't get results, your doctor may be able to provide tips for you and/or adjust your dosage.
Safety information
LEVITRA can cause your blood pressure to drop suddenly to an unsafe level if it is taken with certain other medicines. With a sudden drop in blood pressure, you could get dizzy, faint, or have a heart attack or stroke.
Do not take LEVITRA if you
Take any medications called "nitrates" (often used to control chest pain, also known as angina), or if you use recreational drugs called "poppers" like amyl nitrate and butyl nitrate. Nitrates may cause abnormally low blood pressure and LEVITRA may increase that risk.
Have been told by your healthcare provider not to have sexual activity because of health problems. Sexual activity can put an extra strain on your heart, especially if your heart is already weak from a heart attack or heart disease.
Tell all your healthcare providers that you take LEVITRA. If you need emergency medical care for a heart problem, it will be important for your healthcare provider to know when you last took LEVITRA.
Before taking LEVITRA, tell your doctor about all your medical problems, including
heart problems such as angina, heart failure, irregular heartbeats, or have had a heart attack—ask your doctor if it is safe for you to have sexual activity
low blood pressure or have high blood pressure that is not controlled
had a stroke
had a seizure or any family members have a rare heart condition known as prolongation of the QT interval (long QT syndrome)
liver problems
kidney problems and require dialysis
retinitis pigmentosa, a rare genetic (runs in families) eye disease
ever had severe vision loss, or if you have an eye condition called non-arteritic anterior ischemic optic neuropathy (NAION)
stomach ulcers
a bleeding problem
a deformed penis shape or Peyronie's disease
had an erection that lasted more than 4 hours
blood cell problems such as sickle cell anemia, multiple myeloma, or leukemia
hearing problems
LEVITRA does not protect a man or his partner from sexually transmitted diseases, including HIV.
Side effects
The most common side effects with LEVITRA are headache, flushing, stuffy or runny nose, indigestion, upset stomach, dizziness, and back pain.
See Also