Casablanca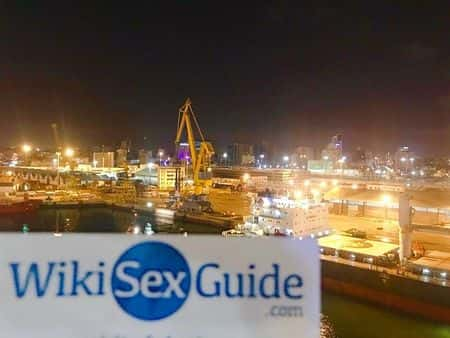 Casablanca Sex Guide advises where to find sex, prostitution, hookers, brothels, erotic massage parlors and escorts in Casablanca, Morocco.
Casablanca (Arabic: الدار البيضاء, Dar al-Bayda) may be the cosmopolitan, industrial and economic heart of Morocco (and its largest city), but it is one of the less endearing of the country's sights. With a small, unassuming medina and a traffic-congested ville nouvelle, travellers arriving via Casablanca may be tempted to find the first train out to nearby Rabat. The awe-inspiring Hassan II Mosque and happening nightlife, however, are worth at least a day of your Moroccan itinerary.
Sex and Prostitution in Casablanca
Prostitution is actually illegal in Morocco; however this is not to say that prostitution does not exist. In fact, it is quite the opposite. Prostitution has been alive and well in Morocco for hundreds of years and Morocco sex tourism isn't a new concept. Travelers and visitors have been taking advantage of the wide range of prostitutes and sex services in Morocco for many years.
Tens of thousands of rural Moroccans who fled the drought-ravaged interior to find work in the city are struggling under high unemployment rates and expensive housing. The poverty, prevalent in slums on the city's outskirts, has led to high rates of crime, drug use, and prostitution.
Many people assume that Morocco is the second internationally ranked country for sex tourists after Thailand. The Prostitution is not accepted by local society but it's really booming around the city.
Tips
The standard price for escort girls in Marrakech is 1000 DH ($100) per night. Most Marrakech escorts will be between 18 and 30 years old. As far as looks most of these girls are either pretty or pretty fucking hot. Most Marrakech whores will provide BJ without a condom at no extra cost. Anal is totally out of the question for the better looking ones.
In general there are three ways to find women in Morocco:
Rent a furnished apartment or villa.
Nightclubs, bars, and discos for professional girls.
Shopping centers, restaurants, and cafes for semi-professional girls.
Casablanca Female Escorts
Check out WikiSexGuide Adult Classifieds!
Red Light Districts
There is no official red-light district in Casablanca. Sex is often sold on cafe´s and club´s. Sometimes also on the street, massage salons and of course online. The un-official red-light district of Casablanca is located around the Boulevard Hassan Seghir and Rue Mohammed Smiha.
Back in the good old days of Casablanca there was a red-light district called Bousbir and it was established by Resident General Lyautey during the French protectorate. Prostitutes had to do regular health checks in this area and it was much safer for the sex workers since they had better rights.
Prostitutes and Sex Workers
Although the sex work has been illegal in Morocco since the 1970s, it is widespread in cities like Casablanca. There are tens of thousand of sex workers in Morocco and plenty of the hookers come from Nigeria and Philippines.
Nightlife in Casablanca has mixed reviews. Women might feel a bit uncomfortable with the mostly male crowds in many bars and nightclubs. But if you dig a bit, you'll find some excellent spots to drink, dance and people watch. Certain clubs are flooded with prostitutes at night.
In Casablanca the best places to find prostitutes are the hotel nightclubs. See the "Nightclubs and Bars" section.
The lobby/bar and disco (Ceasar's) of Hotel Sheraton: quite a few prostitutes, some okay-looking, but outrageous prices (DRH 50 for a beer and DRH 1500-3000 for each of the women).
In Casablanca the best places to find prostitutes are the hotel nightclubs: the Hyatt, the Sheraton, the Safeer, and Anfa Valle. Each ranges from having 50 to 200 girls depending on the night. The Safeer and Anfa Valle hotels allow girls at an extra cost of 350 DH. At the Hyatt and Sheraton you have to bribe your way through the hotel to get them to your room.
Freelance Prostitutes
In Casablanca you can find sex workers in most of the restaurants and cafes in the Ain Diyab area. Usually these escort girls are in a groups of 2, 3 or alone. If they make an eye contact with you a couple of times, you can be almost sure they are prostitutes.
Street Hookers
Casablanca is probably best known for Morocco sex tourism and has the most established red-light district in Morocco. The red-light district of Casablanca is situated around the Boulevard Hassan Seghir and Rue Mohammed Smiha. You have to negotiate with the sex worker just like you make deals at the bazaar´s as most of the time first asking price for sex services can be very high.
Live Sex Cams
Can I watch Live Sex Cams in Casablanca? - Yes, you can! Basically you can watch our online live sex shows for free anywhere in the world if you're connected to internet. Join to get 10 free private teasers and 9.99 credits for free! You can choose any girl from our trusted Live Sex Cams!
Live Sex Cams are booming at the moment. Webcam models can be found from all over the world and you can find girls, guys, trannies, couples and groups of different ages performing to you. Watching live sex shows is usually free, but if you buy some credits, you will have much better chances to see adult action as desired! It's possible also to hire a webcam model to a private chat room where you can ask the person to fulfill your fantasies.
Where to Get Sex Now
It is easy to get sex online in Casablanca. You just need to find the best available girls. See Girls Online Here!
Adult Locations
Many adult venues can be found in Casablanca but most are hidden underground except the clubs and bars where one can easily find sex workers. The Corniche is absolutely the best location for someone wanting to meet horny girls during the day and hooking up with the sexy women at night.
Ain Diab is the main beach of Casablanca and you might find hot tourist girls getting some bikini lines in there. Flamingo Club is also great and during the hot days the shopping malls are great for pussy hunting since there is A/C.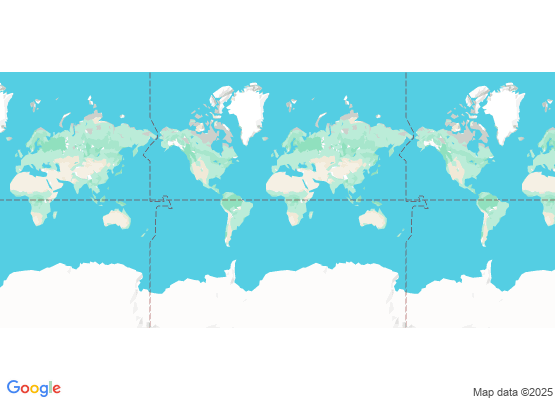 Escort Services and Agencies
Unfortunately we don't list in this category!
Finding an escort when you're travelling can be a bit tricky. An ideal solution for having an alternative for escorts is Ashley Madison. There are thousands of horny girls waiting for you. Find all the beautiful young women at AshleyMadison.com!
You'll find a lot of escort services in Casablanca online.
Erotic Massage Parlors
Unfortunately we don't list in this category!
Only some of the hotels in Casablanca have massage services. Often you go in, take a message and then negotiate the price in the room. Girls will usually rub very close to your penis and give you naughty looks. Usually, they will only give you a handjob inside the massage parlor, because they are afraid of getting caught if you have sex with them. Just slip them your room number and hotel name and ask them to come for a visit after their shift. Good luck.
Brothels and Sex Clubs
Brothels in Casablance are usually just a one or two girl brothels in a private apartments and hidden from the public eye. Some illegal bigger brothels might also exist and taxi drivers might know these places.
Back during the French colonial rule there were legal brothels in Casablanca.
Strip Clubs and Striptease
There are many cabarets in Casablanca. Mostly those are located in the city center and Ain Diyab. There girls are low quality. To have sex with a prostitute girl cost around 200 dirhams in Casablanca Cabaret.
Karaoke and KTVs
KTVs (hostess karaoke bars with beautiful female staff) are popular in some parts of Asia but you cannot find any of them from Casablanca.
Swinger Clubs and BDSM
ALT.com is the best place for local singles, swingers, and couples in the BDSM community to connect with those interested in submissive sex, power exchange, locating persons for new slave roles, erotic BDSM, bondage & fetish sex, as well as live sex dates. Find thousands of play partners for whatever your fetish may be; bondage, foot, cockold, spankings, role-play, electric or water play, sadism and masochism. So whether you have the desire to explore your unrealized fetish fantasies, or you are extremely experienced and would love to train someone new, ALT.com is a community designed for people with like-minded interests to find and connect with each other.
You can not find any official swingers clubs from Casablanca, though some locals do host private sex parties, but you need to get in to the secret societies if you prefer to visit these events. Swinger clubs (lifestyle clubs), are formal or informal groups that organize sex-related activities or establishments where patrons can engage in sex acts with other patrons.
Sex Shops and Adult Stores
If you don't feel like visiting or cannot find any local sex shops in Casablanca, you can easily order adult products from Online Sex Shop.
Most pharmacies will sell Viagra and Cialis without prescription. There are no actual sex shops in Casablanca.
Love Hotels and Short Time Hotels
Love hotels are popular in some parts of Asia, especially in Japan. There are also many love motels and short-time hotels in South America. Unfortunately you cannot find any real Japanese style love hotels in Casablanca. If there are short-time hotels near by, usually the working girls know all of these places.
Nightclubs and Bars
In Casablanca the best places to find prostitutes are the hotel nightclubs: the Hyatt, the Sheraton, the Safeer, and Anfa Valle. Each ranges from having 50 to 200 girls depending on the night. The Safeer and Anfa Valle hotels allow girls at an extra cost of 350 DH. At the Hyatt and Sheraton you have to bribe your way through the hotel to get them to your room.
There are a lot of night clubs and bars in Casablanca where you can easily find sex workers following some of them:
Sky 28 . Located on the rooftop of the Kenzi Tower Hotel.
Rick's Café . The bar offers exquisite furniture and decor and an overall great atmosphere. The drinks are not cheap, so be prepared to pay high prices if you are going to have a drink, a lot of local escorts coming to Rick's café to find clients.
Le CasArt Bar . Rue Sidi Belyout , Hotel Sofitel Casablanca Tour Blanche, Casablanca
Amstrong Casablanca . 16 Rue de la Mer Noire, Casablanca. Working hours: 12:00 AM - 5:00 AM, opens daily.
B ROCK Bar . Address: 55 Boulevard de la Corniche, Casablanca. Opens daily 7:00 PM - 2:00 AM.
Le CasArt Bar , Rue Sidi Belyout, Hotel Sofitel Casablanca
La Bodéga , Rue Allal Ben Abdellah street
V Club , Hotel Villa Blanca along the Corniche
Flamingo Beach Club , 10 Boulevard de l'Océan Atlantique
Amstrong Official , Rue Mohyeddine Al Arabi
Le Boudoir , 6 Rue De La Mer De Chine street
La Java , Boulevard Abdellatif Ben Kadour street
SixPM , Place des Nations Unies Hyatt Regency Hotel
Le Trica , Rue Al Moutanabi street
Le Cabestan at 90 Bd de la Corniche, phare d'El Hank
Sky 28 at Kenzi Tower Hotel، Boulevard Mohamed Zerktouni
Brooklyn Bar , 56 Boulevard de La Corniche, Aïn Diab
Gay and Lesbian
Gay modeling in internet is getting more popular all the time and it's a big market alongside with gay porn. You can watch gay live sex also in Casablanca as long as you are connected to internet. Check it out: Gay Live Sex Video Chat
Morocco sex tourism also attracts homosexual men and women. While homosexual acts are actually illegal in Morocco, there is still an underground gay and lesbian Morocco sex tourism scene that is particularly popular with the Arabs. Parc de la Ligue Arabe is a popular place for gay cruising in Casablanca. Some hammams do also provide extra services, but you need to approach very discreetly. There are also some male escorts who have ads online.
(LGBT) people face legal challenges in Morocco that not experienced by non-LGBT residents. Both male and female same-sex sexual activity is illegal in Morocco. Based on Article 489 of Penal Code of Morocco any Same-sex sexual activity will cause anything from 6 months to 3 years' imprisonment and a fine of 120 to 1,200 dirhams.
Lesbian and gay-friendly bars in
Plastik Club . Previously known as Candy Bar. Plastik Club located close to the Corniche in Casablanca. The carnival-like feeling appeals to many partiers. Many local gay visits this club. Address: Plastik Club, Hotel Riad Salam, 55, Boulevard de la Corniche Ain Diab, Casablanca, Morocco.
Café Ramses . This cafe doesn't serve alcohol, but it is open until late in the evening and offers a relaxing, gay-friendly spot. Small place with a pleasant atmosphere. Address: Place des Nations Unies., Rue 10, Casablanca, Morocco, +212 5224-74318
Other Adult Services
BDSM
You can hire an dominatrix escort in Casablanca, but there are only few good ones. You can also pay extra for a regular escorts if you prefer a light punishment or role-plays. There are no BDSM clubs in Casablanca.
Dating
Dating in Casablanca can be a bit tricky due to cultural differences, so your best bet is to sign up for a dating site before your trip so you can meet a few locals ahead of time. AdultFriendFinder.com lets you meet local members in Casablanca and get to know them on a personal basis before you arrive. Take advantage of site features like live chat and member to member webcams so you can begin flirting before arranging a face-to-face meeting. Since your time in Casablanca may be limited, get to know each other's desires beforehand, so that when you meet you can start having some real fun.
How to find Sugar Babies and Sugar Daddies
If you are looking for an alternative to escorts in Casablanca with a girl who doesn't charge by the hour, sugar dating is the ideal solution. There are thousands of beautiful young women at SecretBenefits willing to do anything for a man who will help them pay their bills.
Often referred to as the "Tinder for Older Guys", SecretBenefits matches hot young women interested in pampering older gentlemen. You don't have to be a millionaire at SecretBenefits.com, you just need to be a respectful gentleman who knows how to treat a woman.
Transsexuals and Shemales
Finding someone for transsexual dating when you're on the road can be a bit tricky, so your best bet is to sign up for a dating site before you go so you can find locals ahead of time. TSdates.com is a dating site designed to help you find exactly what you are looking for in your hookup in Casablanca. Take advantage of site features like live chat and member to member webcams so you can begin flirting before arranging a face-to-face meeting. With over 40 million members, and thousands of transsexual members around the world, TSdates.com is the world's largest site of sex-minded friends for discreet encounters and will help you find your next transsexual play partner.
Where can I find shemales in Casablanca? You can watch transsexual live sex shows in Casablanca as long as you are connected to internet. Check Now: Tranny Live Sex Video Chat

You can find a few t-girl escorts in Casablanca who advertise online. It is very rare to see any TV/TG/TS or CD girls in the public.
Sexual Services for Women
Morocco is one of the world's leading female sex tourism destinations. Female sex tourists head to Morocco for the purposes of meeting locals and having a romantic relationship or 'holiday fling' while they're on vacation. This is very different to male Morocco sex tourists who plan on paying for sex services when they arrive.
Male Escorts
Check out WikiSexGuide Adult Classifieds!
Sleeping and Girl Friendly Hotels
Usually hotels in Casablanca require marriage certificate for having a girl in your room. The security or the front desk guy will ask this whether it is your girlfriend or a prostitute. Most muslim countries act this way. You will avoid a lot of trouble if you just rent an private apartment such as one from airbnb. Off course you could give some extra cash to the hotel portier and avoid this.
Many of the best bars and nightclubs where one can find tourist girls, hookers or some extra open minded local girls who are looking for a one night stands can be found along the Corniche. This is a boardwalk along the sea and there are also things to do during the daytime. It is your best bet to get a room somewhere from this area.
Stay Safe
If you get a girl from some place other than your hotel, avoid sharing a taxi if it is late at night because you may get stopped by police. If you are stopped nothing will happen to you if you pay a few hundred dirhams, but you will loose the girl. To be on the safe side just take separate taxis.
Almost all of the things to see in Casablanca are in the north of the city; very few maps even show the southern end of this sprawling metropolis. Common sense will alleviate 99% of problems; try to look as little like a tourist as possible, do not flash large quantities of cash, and so on. Faux guides are much less of a problem here than in the rest of Morocco and are limited mainly to the area around the Old Medina. It is inadvisable to walk alone in Casablanca at night. Women, as in all Moroccan cities, should dress modestly to avoid harassment (which almost always consists of lewd comments, but nothing physical.
See Also