Morocco
Morocco Sex Guide advises where to find sex, prostitution, hookers, brothels, erotic massage parlors and escorts in Morocco, Africa.
Morocco [1] is a North African country that has a coastline on both the North Atlantic Ocean and the Mediterranean Sea. It has borders with Western Sahara to the south, Algeria to the east and the Spanish North African territories of Ceuta and Melilla on the Mediterranean coast in the north. It is just across the Strait of Gibraltar from Gibraltar.
Sex Scene and Prostitution
Prostitution has been illegal in Morocco since the 1970s.
The majority of Morocco's sex tourism industry is based around popular tourist destinations. While there are smaller Morocco sex tourism industries along major routes in and out of the country the majority can be found in cities such as Marrakech and Casablanca.
Morocco is an easy and cheap trip AND because all Moroccans like to tell about the great prostitution scene in their country. Morocco is regarded as a liberal muslim country and there are many beautiful Moroccan prostitutes that work in an underground brothels. So obviously there is a great underground sex scene in Morocco waiting to get discovered.
The standard price for girls is 1000 DH ($100) per night. Most will be between 18 and 30 years old. As far as looks most are 7 to 10. Most will provide BJ at no extra cost. Anal is totally out of the question for the better looking ones.
In general there are three ways to find women in Morocco:
Rent a furnished apartment or villa.
Nightclubs, bars, and discos for professional girls.
Shopping centers, restaurants, and cafes for semi-professional girls.
In the cities there are several types of establishments where you may encounter one or two prostitutes: cabarets, bars, hotel lobbies and discotheques. It seems that only a couple of bars have some prostitutes, because in most of them are only men. In some of the bars in central Casablanca can be 5 to 15 prostitutes from about 9 to 10 p.m. (the bars seem to already close at 10 p.m.) and in the lobbies/discos of some major hotels can be 5 to 20 prostitutes from about 8 pm to 2 am. BTW, in Morocco every woman in a bar doing nothing but drinking can be considered to be a prostitute. The quality of the available women is as low as the quantity. Most prostitutes are somewhat older (from about 25 to 50) and (really) fat. Occasionally you will encounter a rather good looking one though. But the attitude universally bad among both the bad and good looking whores: The experience they were all very rude and moneyhungry. Every prostitute is obviously only showed interest in money and obviously don't give a shit about you. Every prostitute begs for money, more money and even more money ALL the time: they demanded that you pay her drink, the drink of her friend, the taxi for her friend, her taxi, her sick father, the drink of another friend, her sick child, and so on and on. Also they are 100% liers: every word coming out of their mouth was obviously a stupid lie and an insult to my intelligence.
During the French colonial rule, prostitution was regulated in Morocco. Authorities were concerned about the spread of syphilis and other sexually transmitted diseases. This time the "Quartiers réservés" or so called red-light districts were set up in which hookers were allowed to work: Bousbir in Casablanca , Moullay Abdullah in Fez , Oukassa in Rabat and Bab el Khemis in Marrakech. Within these RLD´s, prostitutes had to be registered and regular health checks had to be carried out so they could work. Whores had to always had to carry their registration card with them and travel outside of the neighborhood was only permitted with permission. Outside the neighborhoods, bordellos and sex clubs were set up for Europeans. The hookers in these brothels were subject to the same regulation. Some hookers worked outside the quarters illegally and there were also whore houses for soldiers.
Regions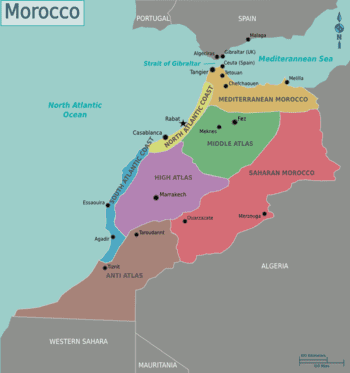 Mediterranean Morocco
hosts all sorts of towns and cities, several Spanish enclaves and some important ports
North Atlantic Coast
the northern half of Morocco's coast is home to the capital and Casablanca, interspersed with more laid back beach towns
South Atlantic Coast
the southern coast is more laid back, home to gorgeous beach towns like Essaouira and Agadir
High Atlas
covering the High Atlas mountains and the surrounding areas including Marrakech
Middle Atlas
covering the Middle Atlas mountains and the surrounding areas including Fez and Meknes
Saharan Morocco
the vast desert region of Morocco runs along the border with Algeria; camel safaris and sand dunes are the name of the game here
Anti Atlas
the southern portion, covering Tarouddant down to the Western Sahara border
Cities
Live Sex Cams
Can I watch Live Sex Cams in Morocco? - Yes, you can! Basically you can watch our online live sex shows for free anywhere in the world if you're connected to internet. You can choose any girl from our trusted WikiSexLive.com! Join to get 10 free private teasers and 9.99 credits for free!
Live Sex Cams are booming at the moment. Webcam models can be found from all over the world and you can find girls, guys, trannies, couples and groups of different ages performing to you. Watching live sex shows is free, but if you buy some credits, you will have much better chances to see adult action as desired! It's possible also to hire a webcam model to a private chat room where you can ask the person to fulfill your fantasies. Try now! WikiSexLive.com
Dating
Dating in Morocco can be a bit tricky due to cultural differences, so your best bet is to sign up for a dating site before your trip so you can meet a few locals ahead of time. AdultFriendFinder.com lets you meet local members in Morocco and get to know them on a personal basis before you arrive. Take advantage of site features like live chat and member to member webcams so you can begin flirting before arranging a face-to-face meeting. Since your time in Morocco may be limited, get to know each other's desires beforehand, so that when you meet you can start having some real fun.
How to find Sugar Babies & Sugar Daddies
If you are looking for an alternative to escorts in Morocco with a girl who doesn't charge by the hour, sugar dating is the ideal solution. There are thousands of beautiful young women at SecretBenfits willing to do anything for a man who will help them pay their bills.
Often referred to as the "Tinder for Older Guys", SecretBenfits matches hot young women interested in pampering older gentlemen. You don't have to be a millionaire at SecretBenfits.com, you just need to be a respectful gentleman who knows how to treat a woman.
Gay & Lesbian
Morocco sex tourism also attracts homosexual men and women. While homosexual acts are actually illegal in Morocco, there is still an underground gay and lesbian Morocco sex tourism scene that is particularly popular with the Arabs.
Escort Services
Finding an escort when you're travelling can be a bit tricky. An ideal alternative to escorts is a girl who is looking for a mutually beneficial relationship. There are thousands of horny girls willing to do anything for a generous guy. Click Here to hookup with a beautiful young woman now.
There are several sites for escorts online.
Stay Safe
If you get a girl from some place other than your hotel, avoid sharing a taxi if it is late at night because you may get stopped by police. If you are stopped nothing will happen to you if you pay a few hundred dirhams, but you will loose the girl. To be on the safe side just take separate taxis.
During the daytime there is no problem in sharing a taxi. Also, if you have a private car with driver then the girl can ride with you day or night, police normally won't stop private cars, and if they do the driver knows how to take care of them.
So, if you are looking to have fun in Morocco and there is a group of you the best thing to do is to get a large villa and setup your own party. At the end it will be more fun, less expensive, a lot safer, and you'll get the best quality girls.
See Also