Busan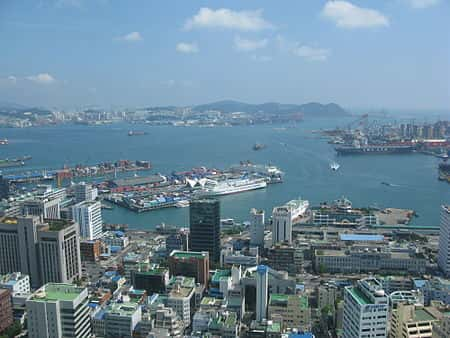 Busan Sex Guide (Pusan Sex Guide) advises where to find sex, working girls, prostitution, street hookers, brothels, red-light districts, sex shops, prostitutes, erotic massage parlors, strip clubs and escorts in Busan, South Korea.
Busan (부산, 釜山, [1]) (formerly romanized as Pusan) is a city located in the south-eastern province of South Gyeongsang, South Korea.
Sex and Prostitution in Busan
Prostitution in South Korea is illegal, but according to The Korea Women's Development Institute, the sex trade in Korea was estimated to amount to 14 trillion South Korean won ($13 billion) in 2007, roughly 1.6 percent of the nation's gross domestic product.
The number of prostitutes dropped by 18 percent to 269,000 during the same period. The sex trade involved some 94 million transactions in 2007, down from 170 million in 2002. The amount of money traded for prostitution was over 14 trillion won, much less than 24 trillion won in 2002. Despite legal sanctions and police crackdowns, prostitution continues to flourish in South Korea, while sex workers continue to actively resist the state's activities.
Hundreds of thousands of Chinese women (both Han and Korean Chinese) are engaged in the prostitution businesses such as hotel, massage parlor, noraebang room, room salon and so on in Korea.
Sometimes it can be difficult to get services from Korean working girls in Busan if you are a foreigner. This is the same history as in Japan. Some of the girls are afraid of foreign diseases and foreigners' big dicks.
Understand that you can visit easily Fukuoka, in Japan by fast boat in just two hours.
However, one should always consider being safe and alert before getting involved in any kind of sexual activity. If you are not aware of the prostitution and sex scene in Busan, then it would be always helpful if you take some time out to read and know about various things that are required to be considered before hiring any particular service from the prostitutes and sex workers. There is a place called Texas Street in Busan. One can expect to find some adult actions over here.
Red Light Districts
Red-light areas in Busan:
Green Street is the biggest Red-light district in Busan. Korean prices are 70k for 30 minutes, about 120k sometimes for Japanese (because they are willing to pay more and having often more money than other customers), and about 70-80k for 30 min if you're any other foreigner. As with all RLDs, some are Korean only. You can get there from Jagalchi Station Exit 2, bear left. Cross the street and walk past the 7-11. Keep going down Gudeok road and turn left at the traffic light. After about a block on Cheonma road, turn right, go all the way down and turn left. You may have to walk up some steps. It is a glowing pink terrace, looks like a Sonic level or something. (Google Map Coordinates: 35.0945,129.0212)
Haeundae is the most infamous red light district in Busan. From the Haeundae subway station, take exit 5 toward the beach. Turn right on the street before the main one along the beach. Go all the way down, past the Family Mart and Dongsung Motors car dealership. Make a right, past the first left, past the big parking lot, and make the second right. In this side street, make the first right after the small parking lot. The whores will all be on the right side, smiling at you if you're drunk, grimacing at you if you're white, or ignoring you if you're black. Short Time Service is about 100k, bareback service is sometimes also offered but like it's written above, your chances as a foreigner of getting even a belly rub are low. This is by no means the only P4P location in Haeundae, just the highest quality one. The girls might be filthy, but they are mostly good-looking. You can try your luck at the many double-barber pole places around the area. (Google Map Coordinates 35.16 , 129.157)
Minam area. Take Exit 10 at Minam Station, take a right. Alleys on either side of the pedestrian bridge. Some of them are older women, better service, no rush, shower and toothbrush included. (Google Map Coordinates: 35.2071, 129.07071)
The area known as the "Foreigners' Shopping Street", but commonly referred to as Texas Street is cleaned up and less obvious than some. A lot of Russian influence here. Most places cater to foreign sailors. In the day, it's a decent shopping area, though nothing to go out of your way for. At night, the shops close down and the hostess bars and nightclubs open, changing the place into a low-key red light district. But still pretty safe, like anywhere in Korea, to stroll around in and explore. Of course you should use common sense when visiting this area.
Deokcheon/Gupo area. There are a lot of sexy noraebangs around the Gupo market, incall/outcall services between Deokcheon and Gupo, and on the outskirts of Deokcheon. Across the street from Kappa Sushi there's Eros noraebang right on the main street. That area is pretty seedy, judging by the prostie ads. Services in this area is not too much recommended. You are essentially paying 50k to feel disappointed and ashamed of yourself.
You can also visit the Texas Street area in Busan. One can find certain bars available in and around the place. So, you can visit those bars and make new female friends in order to spend a lovely time together. However, you should always stay safe and secured before entering any of these aforementioned red light areas in Busan. It is extremely important for a person to read minds or at least analyze a particular situation and the people around you. This will definitely help you in the matter of remaining safe from being a victim of fraudulent acts and other unfortunate incidents that might bring in potential risks.
Prostitutes and Sex Workers
Most prostitutes will not risk their health with anyone with possible HIV/AIDS risk for any amount of money. Korea's HIV rate is extremely low compared to the HIV rate for example in the United States of America. You will be able to find most of prostitutes and other working girls operating in and around the red light areas of Busan. You may also visit certain bars and pubs in order to get lucky with the female visitors, if only you find them equally interested and attracted towards you. One can expect to find massage services offered by the female masseurs in Busan. They might come up with extra services for their potential clients. These types of services are mostly provided by the sex workers working for various types of adult massage parlors and salons.
Street Hookers
You can find streetwalkers in Busan from these areas:
One place for mostly Russian and Filipina street walkers in Pusan is Texas street.
You visit the Texas Street area in order to get hooked up with the streetwalkers over there. Well, it is to be mentioned that one must really need to recognize a genuine working girl that is willing to provide you sexual services for money. If the girl is not professional enough, then potential risk of being a victim of fraudulent acts and other activities may arise. So, a bit of precaution and cautiousness is always advisable.
Hookup and Pick Up Local Girls
Meeting local girls and getting laid for free is fun! Read more on how to pick up girls in Busan: https://hookuptravels.com/wiki/Busan
Live Sex Cams
Can I watch Live Sex Cams in Busan? - Yes, you can! Basically you can watch our online live sex shows for free anywhere in the world if you're connected to internet. Join to get 10 free private teasers and 9.99 credits for free! You can choose any girl from our trusted Live Sex Cams!
Live Sex Cams are booming at the moment. Webcam models can be found from all over the world and you can find girls, guys, trannies, couples and groups of different ages performing to you. Watching live sex shows is usually free, but if you buy some credits, you will have much better chances to see adult action as desired! It's possible also to hire a webcam model to a private chat room where you can ask the person to fulfill your fantasies.
Where to Get Sex Now
It is easy to get sex online in Busan. You just need to find the best available girls. See Girls Online Here!
Adult Locations
The beauty salons, spas, massage parlors meant for the adult visitors are the available adult locations you may find in Busan. Apart from that, you can always visit the red light districts of this place in order to hire and enjoy the offerings of the professional sex workers operating over there.
Escort Services and Agencies
Unfortunately we don't list in this category!
Finding an escort when you're travelling can be a bit tricky. An ideal solution for having an alternative for escorts is Ashley Madison. There are thousands of horny girls waiting for you. Find all the beautiful young women at AshleyMadison.com!
Escort agencies are not as popular in Busan as Korea's capital city Seoul. Anyway, you can still find escort services in Busan as well. The best way to find and hire escort services in Busan is to go online. These days there are various types of escort websites available. So, one can go through one of them and see the range of services that are in store for the potential customers. One can choose to hire an escort service depending on his choice and preference.
Erotic Massage Parlors
Unfortunately we don't list in this category!
You can notice these kind of salons of two spinning poles outside. The spinning poles outside are a mark for the sexual services in massage parlors. These venues can also be spas or beauty salons. So, you can visit any of these venues in order to enjoy the extra range of services available for the adults. These are mostly offered and provided by the working girls and female masseurs working for such spas and salons.
Brothels and Sex Clubs
There is a small brothel boulevard very close to the famous Haeundae Beach. Down a little alley just across the street from the bustling and bright beach is a row of windows, like salon windows. At night, while bars and clubs on all the adjacent streets and alleys are intoxicating the men and women of Haeundae, the alley of big, glass windows is attracting customers as well. There are lots of girls behind the windows wearing neon bras and a few inches of spandex around their hips, balanced on toothpick legs that teetered on transparent, plastic platforms. There are no red lights, no barber poles spinning in opposite directions. It's not sure if they take any westerns as customers.
You will be able to find most of the brothels and other related activities available in and around the red light areas of Busan.
Check out also red light districts in Busan from above.
Strip Clubs and Striptease
There are probably not any strip clubs in Busan or they are somewhere underground and very difficult to find. You can ask the local cab drivers if they know any place which has the facility of strip shows for potential visitors.
Karaoke and KTVs
Karaoke hostess bars are called as NRBs in Korea. There are certain Karaoke bars and KTV joints located in Busan. But you need to figure out whether the Karaoke is a family oriented one before visiting the place. If you are looking for an adult karaoke and end up entering a family oriented one, then your purpose will not be solved. One can always go through the online adult sites and other elated forums in order to gain knowledge and other important details regarding the availability of KTVs and Karaoke bars in and around Busan.
Swinger Clubs and BDSM
ALT.com is the best place for local singles, swingers, and couples in the BDSM community to connect with those interested in submissive sex, power exchange, locating persons for new slave roles, erotic BDSM, bondage & fetish sex, as well as live sex dates. Find thousands of play partners for whatever your fetish may be; bondage, foot, cockold, spankings, role-play, electric or water play, sadism and masochism. So whether you have the desire to explore your unrealized fetish fantasies, or you are extremely experienced and would love to train someone new, ALT.com is a community designed for people with like-minded interests to find and connect with each other.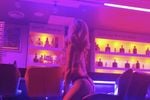 We are open from Wednesday to Sunday.Please contact me via Telegram for more details
Swinger clubs (lifestyle clubs), are formal or informal groups that organize sex-related activities or establishments where patrons can engage in sex acts with other patrons. You can try your luck in this matter by approaching the foreign couples in order to see if anyone is interested in swinging activities. Apart from that, one can also choose to go online and get in touch with online swingers. You can get them in various websites and online swinger clubs. Being a member of these forums will help you stay upgraded with the latest news and information regarding swinging parties and actions.
Sex Shops and Adult Stores
If you don't feel like visiting or cannot find any local sex shops in Busan, you can easily order adult products from Online Sex Shop.
It's probably easiest way to buy sex toys, sex essentials, lingeries etc. online in South Korea.
You can find other websites selling online products that come under the category of adult goods. Availing the benefits of online adult shops will definitely help you save time and energy. The buyers can always expect the products to be delivered right at their doorsteps. So, this indeed is a smart and hassle-free option.
Love Hotels and Short Time Hotels
Usually love hotels are clustered together which is a good thing. Not many people speak English in Busan. Choose one which you like, walk in to the little window and ask:
"Bang issoyo?" Do you have a room?
They'll say "nay issoyo" (yes) OR "upsoyo" (no)
If they have one, you could then ask "ulmaeyo?" meaning how much is it. From there, they can just write out the price for you or just use that calculator many of them have on hand.
Just go with your instinct. Usually, they'll give you a key so you can inspect the room as well. Then, if it is to your liking pay them first and leave the key in the room when you leave the next day. Pretty easy to do, actually. You should expect to pay between 30,000 to 50,000 for some of the nicer ones. Many rooms will include computer / Internet and flat screen TV as well.
You can find few love motels available in the Haeundae area of Busan. One can take rooms on rent in order to enjoy privacy with his girlfriend or any other female companion on the basis of a certain time frame. It generally lasts for few hours. If you find the place cheap, then do consider checking out the rooms and see if there's any kind of camera fitted inside the place. This may bring in lots of risks and other serious hassle in the near future. Thus, it is always helpful if a person confirms such things before taking a room on rent.
Nightclubs and Bars
There are many nice nightclubs and bars in Busan where you can try your luck to find sex for free. If you are planning to get intimate with female visitor at the nightclubs, then you have to keep two vital things in mind. First of all, consider confirming the fact that the girl is a genuine one with no ill intentions. Secondly, consider being a bit cautious and try to know whether the girl is equally attracted and ready to have sex with you.
Gay and Lesbian
Gay modeling in internet is getting more popular all the time and it's a big market alongside with gay porn. You can watch gay live sex also in Busan as long as you are connected to internet. Check it out: Gay Live Sex Video Chat
Beomil area is the gayest part of Busan, and it's still not very gay. There's no red-light district here, just dozens of back alley gay establishments. Start with Banana bar, the bartender is a friendly bloke and will hook you up with a little gay map of all the gay hook up spots in Korea.
Here is a list of gay saunas and bathhouses in Busan (men only):
JACK'D, Jwacheon station Line 1, Exit 7, 4F
Dong-Kyong Sauna, Seomyeon Station Line 1, Exit 8, 2F
Bohemian Hyugetel 보헤미안 휴게텔, Small side alley Jjajang, kt남부산지사 정문 맞은편 쟁반짜장 옆 골목
Samson Hyugetel 부산삼성휴게텔, 5/F 666-2 Jeonpo-Dong, Busanjin-Gu, 5F, Subway Seomyeon Station Exit 8
올림픽사우나 Olympic Sauna, Choryang 3-dong, dong, 1203-3, 2F
Otoko Hyugetel 휴게텔은 오또, Jwacheon station Line 1, Exit 7, 4F
K Hugyetel, Jwacheon station Line 1, Exit 3
Busan Feel Spa & Gay massage, Jeon Po Dong, Sae Jong Grangsia C Dong 1701. Every day 02:00 a.m. - 02:00 p.m.
If you are interested in gay and lesbian dating, then consider joining various websites that deal with dating services. You can find and meet likeminded gay and lesbian partners via these websites and other adult forums dealing with similar activities.
Other Adult Services
In order to explore and enjoy innovative adult services, one can always ask the escort girls to come up with refreshing activities and services, if anything new is available.
Dating
Dating in Busan can be a bit tricky due to cultural differences, so your best bet is to sign up for a dating site before your trip so you can meet a few locals ahead of time. AdultFriendFinder.com lets you meet local members in Busan and get to know them on a personal basis before you arrive. Take advantage of site features like live chat and member to member webcams so you can begin flirting before arranging a face-to-face meeting. Since your time in Busan may be limited, get to know each other's desires beforehand, so that when you meet you can start having some real fun.
How to find Sugar Babies and Sugar Daddies
If you are looking for an alternative to escorts in Busan with a girl who doesn't charge by the hour, sugar dating is the ideal solution. There are thousands of beautiful young women at SecretBenefits willing to do anything for a man who will help them pay their bills.
Often referred to as the "Tinder for Older Guys", SecretBenefits matches hot young women interested in pampering older gentlemen. You don't have to be a millionaire at SecretBenefits.com, you just need to be a respectful gentleman who knows how to treat a woman.
Transsexuals and Shemales
Finding someone for transsexual dating when you're on the road can be a bit tricky, so your best bet is to sign up for a dating site before you go so you can find locals ahead of time. TSdates.com is a dating site designed to help you find exactly what you are looking for in your hookup in Busan. Take advantage of site features like live chat and member to member webcams so you can begin flirting before arranging a face-to-face meeting. With over 40 million members, and thousands of transsexual members around the world, TSdates.com is the world's largest site of sex-minded friends for discreet encounters and will help you find your next transsexual play partner.
You can find Busan shemale escorts and transsexual people offering their services in Busan. The best way to get in touch with them is by contacting the escorts through websites. You can find these people advertising their services online along with other details and information attached
Where can I find shemales in Busan? You can watch transsexual live sex shows in Busan as long as you are connected to internet. Check Now: Tranny Live Sex Video Chat

You can find from internet trannie escorts in Busan.
Sexual Services for Women
There are not too many tourists usually in this city but can definitely find some local men to have sex with. You can also try and explore the possibility of hiring the services of male escorts in Busan. Considering online forums and other websites advertising the services of male escorts and gigolos can come into play in this matter. However, women trying to get lucky with a stranger should consider keeping some vital points in mind that are related to safety. You should never disclose any kind of personal information and details that are meant to be kept confidential. Otherwise, a wrong move can increase the possibility of a great amount of risk.
Sleeping and Girl Friendly Hotels
The local sex workers and prostitutes may take you to place where one can take room on rent in order to enjoy private activities related to adult entertainment and recreation. Apart from that, you can also ask and confirm at the hotel reception if they are allowing guests to enter with a female companion.
Stay Safe
Staying safe is always a priority that one can never afford to neglect. Try and gain enough knowledge regarding a particular place, activity and people around the red light areas before paying someone for sex. Consider using condom and keep the thing within your reach before involving in any kind of sexual activity. This will keep you safe and medically secured.
Generally speaking Busan is as safe as most places in South Korea, which is to say very safe.
Busan is very safe to roam around freely at night. Be a little bit cautious when most bars close at around 3AM. Do note that some bars stay open until the business dies down and in many cases this may not be until sunrise. Also take care in the area around Busan Station. If any place could be deemed seedy in Busan (which would be a stretch) this area could be considered so.
On the metro late at night, you may encounter elderly men who are rather vocal, and under the influence of alcohol, who may be unpleasant towards you. This is however unlikely to be dangerous, and you should just move to another metro car.
There are occasionally sand storms from China covering Busan. You should avoid going outside if one passes through.
Every summer the local press gets very concerned about foreigners behaving badly on Busan beaches, usually by photographing Korean girls wearing bikinis, although the same press publishes similar photos of foreign women on Busan beaches. Since it can be a police matter, be careful what pictures you take on the beach.
See Also