Ankara

Ankara Sex Guide advises where to find sex, working girls, prostitution, street hookers, brothels, red-light districts, sex shops, prostitutes, erotic massage parlors, strip clubs and escorts in Ankara, Turkey.
Ankara is the capital city of Turkey and the second largest city in the country after Istanbul. It is located at the heart of both Turkey and Central Anatolia. The population is around 4.5 million.
Sex and Prostitution in Ankara
Ankara is a great place for sex tourists. Women are very cheap and most are quite good looking. There is some very nice massage parlos also in Ankara. Just remember to negotiate with hookers, because they always like to ask more from tourists.
Ankara Female Escorts
Check out WikiSexGuide Adult Classifieds!
There are many escort agencies and escorts advertising online in Ankara. You have a good variety to choose from. Average cost for one hour of sex with escort is 120-300TL.
Red Light Districts
Ankara Red-light district is situated in Bent Deresi province, near to Ankara kalesi (castle). There is about 30 girls and they are much better looking than in Istanbul´s Red-light district.
It is open generally at 11:00 am and quite are safe area.
You can see the locations of brothels and Red Light Districts of Turkey from here: Red-light Districts in Turkey
Prostitutes and Sex Workers
There are some good looking hookers and escorts in Ankara. Usually the prostitutes who advertise online charge 150-300TL for one hour, these hookers are much better looking than street whores.
You can also find prostitutes in Ankara from Bent Deresi, Ulus for sure. Moreover you may try out cardvisits that thrown on Kızılay.
Street Hookers
Usually streetwalkers in charge 50-100TL in Ankara for sex.
Where to find Street Prostitutes in Ankara
From 12:00 am till night. Just before night. There is a some street action at Iskitler. Exact location is when you are coming from Samsun to Konya, after passing Etlik turn next to BP station. You have to stop your car and walk about 200 meters to the right. There are usually 3-4 gipsy girls. Sometimes even young and beautiful ones but you have to be lucky to catch them. These girls are very cheap although, maybe as cheap as 20TL for quickie.
Streets of Iskitler are full off transexual and transvestite prostitutes at the night time.
Hookup and Pick Up Local Girls
Meeting local girls and getting laid for free is fun! Read more on how to pick up girls in Ankara: https://hookuptravels.com/wiki/Ankara
Live Sex Cams
Can I watch Live Sex Cams in Ankara? - Yes, you can! Basically you can watch our online live sex shows for free anywhere in the world if you're connected to internet. Join to get 10 free private teasers and 9.99 credits for free! You can choose any girl from our trusted Live Sex Cams!
Live Sex Cams are booming at the moment. Webcam models can be found from all over the world and you can find girls, guys, trannies, couples and groups of different ages performing to you. Watching live sex shows is usually free, but if you buy some credits, you will have much better chances to see adult action as desired! It's possible also to hire a webcam model to a private chat room where you can ask the person to fulfill your fantasies.
Where to Get Sex Now
It is easy to get sex online in Ankara. You just need to find the best available girls. See Girls Online Here!
Adult Locations
Escort Services and Agencies
Unfortunately we don't list in this category!
Finding an escort when you're travelling can be a bit tricky. An ideal solution for having an alternative for escorts is Ashley Madison. There are thousands of horny girls waiting for you. Find all the beautiful young women at AshleyMadison.com!
There are several escort agencies advertising their escort services online.
Erotic Massage Parlors
Unfortunately we don't list in this category!
In a massage parlor you pay to the house for the massage. This is usually between 70 TL to 100 TL depends on the place. In most places you can choose the girls. Stay away from the hotel massage places, because they are not usually offering any extra services. In these "most" massage places women earn money only from what customer pays her inside, so you start talking about how much an extra is and they all start with 100 TL.
I most of the time, you can get a blow job and titjob after the massage for 50 TL or a full service for 100 TL.
Girls are generally below average but depends on what you like there are a few good and young ones like in everywhere in the world.
Massage Parlour Locations in Ankara
Main street opposite and just up from the tapas restaurant - Baymasaj - 3 rd floor flat 6. They offer erotic massage and sex. Cost is TL100 for sex and TL75 for massage. Russian girls.
Brothels and Sex Clubs
Brothels are legal in Turkey. However, many local governments now have a policy of not issuing new registrations, and in some cities, such as Ankara and Bursa, brothels have been demolished by court order.
Brothels are called "genelev" or "kerhane" in Turkish. Just ask taxi driver and they will get you there. The rates are very cheap,about 30-50TL for 15-20 minutes sex.
Check out Bentderesi province,near to Ankara kalesi (castle) about 30 girls and much better looking than in Istanbul.
Strip Clubs and Striptease
Strips clubs are also present in current Turkey. Strip clubs must also be licensed and strippers must be registered and have regular health checkups. All persons entering strip clubs must be at least 18 years old.
Just remember whenever you enter to a strip bar in Ankara or anywhere in Turkey, there is a high risk that you get scammed. Remember to ask every time you order what your drinks will cost and do not eat anything they bring to your table if you did not order it. Also if the girls come to your table without asking, just ask them to leave. Otherwise you need to pay for the company at most places.
Karaoke and KTVs
KTVs (hostess karaoke bars with beautiful female staff) are popular in some parts of Asia but you cannot find any of them from Ankara.
Swinger Clubs and BDSM
ALT.com is the best place for local singles, swingers, and couples in the BDSM community to connect with those interested in submissive sex, power exchange, locating persons for new slave roles, erotic BDSM, bondage & fetish sex, as well as live sex dates. Find thousands of play partners for whatever your fetish may be; bondage, foot, cockold, spankings, role-play, electric or water play, sadism and masochism. So whether you have the desire to explore your unrealized fetish fantasies, or you are extremely experienced and would love to train someone new, ALT.com is a community designed for people with like-minded interests to find and connect with each other.
Swinger clubs (lifestyle clubs), are formal or informal groups that organize sex-related activities or establishments where patrons can engage in sex acts with other patrons.
Sex Shops and Adult Stores
If you don't feel like visiting or cannot find any local sex shops in Ankara, you can easily order adult products from Online Sex Shop.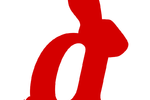 Angora sex shop has been one of the most prominent adult stores in Ankara and Turkey since 1989. Our store is in the central Kızılay district and yet discrete. We provide support for non Turkish speaking customers through phone or live support chat on site.
Kumrular Caddesi, Menekşe 2. Sokak, No : 35/1 Kızılay Çankaya, Ankara 06420
This is a guide on where to find adult cinemas, sex cinemas and porn cinemas in Ankara.
ATLAS SINEMASI Address: Next to PTT (State Post Office) in Diskapi quarter, near downtown Ulus, Ankara. Open between 10:00 - 21:00
KEREM SINEMASI Address: Gazi Mustafa Kemal Pasa Bulvari, Kizilay - Ankara/Turkey Open between 10:00 - 22:00. Place is located somewhere across from Maltepe mosque when you walk from Kizilay towards Demirtepe direction.
ETI SINEMASI Address: Maltepe, Kizilay - Ankara/Turkey. Open between 10:00 - 20:00. Place is located near Kerem Sinemasi, across from Maltepe mosque, underneath the footbridge.
UZAY SINEMASI Address: Talatpasa Bulvari (boulevard), Yeserti Sokak, Cebeci (district), Ankara. Open from 10:00 till 21:00. Place is near Cebecı Dogum Hastanesi (hospital). It is right behind the bus stop after the hospital on the way to Mamak district.
Love Hotels and Short Time Hotels
Love hotels are popular in some parts of Asia, especially in Japan. There are also many love motels and short-time hotels in South America. Unfortunately you cannot find any real love hotels in Ankara.
Nightclubs and Bars
There are many nice nightclubs and bars in Ankara where you can try your luck to find sex for free.
Yakut Night Club, Maltepe Mahallesi, Gazi Mustafa Kemal Blv., tel.: +90 312 231 83 60
Final Night Club, Kavaklıdere Mahallesi, Büklüm Sokağı 6/D, tel.: +90 312 419 47 91
Havana Club, Kazım Özalp Mahallesi, Uğur Mumcu Cd. 22/A, tel.: +90 312 448 16 94
Miami Night Club, Maltepe Mahallesi, Gazi Mustafa Kemal Blv. No:75
Train Ankara, 100. Yıl Mahallesi, Filistin Cd No. 51, tel.: +90 312 436 03 06
If you walk into any night club or a bar in Ankara (or anywhere in Turkey) and there are far too many hot girls around with only few men, you should then be extra careful. If a lady at these places asks you to buy her a drink make sure you confirm the price before you say yes. Also make sure to ask the cost of your drink before each order. So if you drink five beers, make sure to ask price every time! It is even better if you record the conversation what you are having with the waitress! This is sad but 100 percent true!
Gay and Lesbian
Gay modeling in internet is getting more popular all the time and it's a big market alongside with gay porn. You can watch gay live sex also in Ankara as long as you are connected to internet. Check it out: Gay Live Sex Video Chat
Remember that in Turkey, you are gay only if you like to get fucked. If you are the one who fucks, then you are not considered gay. In the public areas, always be discreet.
Probably because it's the capital city of Turkey, Ankara displays a more official life style generally which has also effected the gay life of the town. Although it's the second populated city of Turkey after Istanbul, Ankara does not have such a colorful and visible gay scene. Still, there are several gay or gay-friendly venues worth visiting.
Gay Clubs
Disclaimer: Some of the following gay venues may not be operating anymore.
Address: Yunus Nadi Sokak No: 21 Yukarı Ayranci, Cankaya - Ankara / Turkey
This is a club opened in September 2012 as the 2nd gay bar in Ankara. Kuir is made-up as the Turkish pronunciation of the word "queer" in Turkish language, and it is actually not / known used very commonly. Beware when ordering drinks. They like to scam foreigners and ask high prices for drinks.
SIXTIEES CLUB 22:00-04:00
Address: Tunali Hilmi Caddesi, Seymenler Pasaj, NO: 96-68 Kavaklidere - Ankara
Most popular club in Ankara catering exclusively for bi, gay and lesbian clientele, offering activities such as bar, dancing, karaoke and miscellaneous shows, opened in February 2008 as Tribal club. The club has moved to a new address in 2010 where there was a straight club (Sixties) already. The club is known as both Sixties and Tribal Club. The venue also hosts special nights only for lesbian girls. It was informed that there will be only-women parties once in a month in the venue.
ONE WAY CAFE (13:00-01:00 arası)
Address: Esat Caddesi, No: 149/C, Kucukesat, Ankara
It is a gay-friendly cafe house where you can meet with your friends, and maybe meet some new people here.
Address: Turan Gunes Bulvari. 4. Cadde No: 40 Cankaya-Ankara
Cozy gay-friendly bar.
Address: Mithatpasa Caddesi No: 27/2 Kizilay-Ankara
This is a friendly cafe shop for gays and lesbians. It is calm and cosy place with a polite staff. There are cultural activities and you can also watch movies in private rooms.
SEDIR PUB & BAR (06:00-24:00 arası)
Address: Sakarya Caddesi, Inkilap Sokak, No: 9/B Cankaya, Ankara.
This is a very peaceful, cosy and gay-friendly place. Always recommended to straight acting gays where you can comfortably exchange glances and contact some people.
Gay Cinemas, Adult theatres and Arcades
Cep Sinemasi Kumrular / Kizilay
Movies can be boring and even not erotic sometime. It is more interesting to watch the guys around.
Crowd: Almost everybody. Younger and older guys, straight, hustlers.
Directions: Place is just accross the Guvenpark and main local bus stop. A huge "3 film birden" label is clearly visible.
Open: 12:30 pm - 7:30 pm.
Best times: Afternoons
Cruising Info/ Tips: Take your cock out, make it hard and wait. If you are a bottom just watch around for guys.
Cruisiest Spots: Backrows and even front rows.
Warnings: Watch out the guys with a flashlight, showing seats to latecomers. They are mostly gay-friendly, but it's better always to be careful.
Efes Sinemasi Izmir Cadessi / Efes Pasaj
(232) 513 14 63
Porn cinema. Place is situated on Efes Pasaj which is on the inside of the sharp bend of Izmir Cadessi which is a pedestrian street.
Crowd: Mainly straight guys come here to get their cocks sucked.
Directions: Nearest metro stop is Kizilay from there its about a 5 min walk. Walk westwards on Gazi Mustapha Kemal Boulevard and turn right on Izmir Cadessi, walk up about 2min until there is a sharp bend to the left there you will see a walkway on your left and inside is the entrance to the cinema.
Best times: More people on weekends.
Cruising Info/ Tips: You need to cruise discretely as the guys do not want to be seen by others. Walk around in the cinema complex and see if guys make eye contact with you and they will ask you to sit next to them. Some are very shy so you may want to make the first move but be careful as some do not want to be bothered.
See more cinemas from Adult Shops section.
Saunas & Bathhouses
Directions: On the way to Siteler or Gulveren districts when you go from Ulus, somewhere after Ankara Egitim ve Arastirma Hastanesi (a state hospital - click here for Google map) on the right hand side after passing the bridge, before 2nd traffic lights. Near Ulucanlar quarter, on Plevne street not very far from down town Ulus.
Facilities are really basic, toilets, steam room and hamman table. Most people in there are gay. Some guys can be wanking in the shower cubicles or in the steam room. Mostly late 30/early 40 guys. Rub down and use of hamman cost 35TL which was well worth it.
Address : Denizciler Caddesi, Ulus, Ankara.
This hamam has also a pool. Denizciler Caddesi (street) intersects with Adnan Saygun Caddesi, near Genclik Park, in Ulus.
You can bath naked in the pool. It is usually not busy, but this can be a plus. The staff seem not to be watching over the clients.
Other Adult Services
Dating
Dating in Ankara can be a bit tricky due to cultural differences, so your best bet is to sign up for a dating site before your trip so you can meet a few locals ahead of time. AdultFriendFinder.com lets you meet local members in Ankara and get to know them on a personal basis before you arrive. Take advantage of site features like live chat and member to member webcams so you can begin flirting before arranging a face-to-face meeting. Since your time in Ankara may be limited, get to know each other's desires beforehand, so that when you meet you can start having some real fun.
How to find Sugar Babies and Sugar Daddies
If you are looking for an alternative to escorts in Ankara with a girl who doesn't charge by the hour, sugar dating is the ideal solution. There are thousands of beautiful young women at SecretBenefits willing to do anything for a man who will help them pay their bills.
Often referred to as the "Tinder for Older Guys", SecretBenefits matches hot young women interested in pampering older gentlemen. You don't have to be a millionaire at SecretBenefits.com, you just need to be a respectful gentleman who knows how to treat a woman.
Transsexuals and Shemales
Finding someone for transsexual dating when you're on the road can be a bit tricky, so your best bet is to sign up for a dating site before you go so you can find locals ahead of time. TSdates.com is a dating site designed to help you find exactly what you are looking for in your hookup in Ankara. Take advantage of site features like live chat and member to member webcams so you can begin flirting before arranging a face-to-face meeting. With over 40 million members, and thousands of transsexual members around the world, TSdates.com is the world's largest site of sex-minded friends for discreet encounters and will help you find your next transsexual play partner.
Where can I find shemales in Ankara? You can watch transsexual live sex shows in Ankara as long as you are connected to internet. Check Now: Tranny Live Sex Video Chat
There are 300 to 400 transgender sex workers in Ankara.
You can find a Shemale and Transexual escorts in Ankara from internet and usually a Shemale or Transexual escort will charge 150-300TL for one hour.
Efes Sinemasi porn theatre located at "Izmir Cadessi / Efes Pasaj" is good place to find transvestite and transexual prostitutes. Their phone number is (232) 513 14 63. Place is situated on Efes Pasaj which is on the inside of the sharp bend of Izmir Cadessi which is a pedestrian street. Nearest metro stop is Kizilay from there its about a 5 min walk. Walk westwards on Gazi Mustapha Kemal Boulevard and turn right on Izmir Cadessi, walk up about 2min until there is a sharp bend to the left there you will see a walkway on your left and inside is the entrance to the cinema. T-girls who work at these place are quite cheap place. Just walk around the cinema complex to find them. Usually they are happy for 20TL for sucking your dick example.
Transexual Street Prostitutes
Streets of Iskitler used to have transexual and transvestite prostitutes at the night time. Not sure about the current situation.
Customer review 07/26/2014: I walked Izmir tonight and no trans or shemales at all.
Customer review 07/27/2014: Tonight I walked the whole Izmir Cad. block at midnight and no sight of any transsexuals, so this information is outdated.
Sexual Services for Women
Internet is full of male escorts selling sex for men and women. Usually the ones who sell sex for ladies are cheapest. You can get sex from male prostitutes as cheap as $50. But high-class male escorts usually charge $150-$250.
Male Escorts
Check out WikiSexGuide Adult Classifieds!
Sleeping and Girl Friendly Hotels
When you are choosing an area where to stay in Istanbul, you should know that the main bar district and singles nightlife in Ankara can be found on Tunali Hilmi Street .This is the best area to stay if you want to meet escorts, drink beer, visit nightclubs and possibly bang a Turkish girl for a free of charge! So book your hotel or airbnb from here. Airbnb is better since the turkish receptionist at the hotels can be very jealous if you hook up with a local girl in Ankaara and bring her in to you room. If you bring a Ankara sex worker to your room, the receptionist will most likely ask extra money from you, and even worse is that if you find a local girlfriend and bring her to your room, the receptionist may tell your "lady" that you are a player and then try to steal your girlfriend.
The Kizilay District is another area where you coudl stay and there are also have some local girls and sex workers looking to hook up.
Make sure before reservation that is it OK to bring guests to your room. All hotels are not fine with that.
The Sheraton Hotel, located in the Kavaklıdere district, is the most visible and glitzy hotel in Ankara (and has the prices to prove it). Around the corner from the Sheraton lies the Hilton, which is a bit past its prime but still a very acceptable place to stay.
The Radisson (located in Ulus, near the train station), the Swissotel (located on an obscure back alley in in Çankaya) and the Ramada (in Kavaklıdere, on fashionable Tunalı Hilmi street) are recent entrants, and offer very new-looking rooms that are nevertheless a tad smaller than those at the Sheraton or Hilton.
Independent hotels of note include the King Hotel (behind the Parliament, near the American Embassy), and Hotel Midas and Hotel Gold (both north of Kavaklidere on Tunus Caddesi).
Stay Safe
Ankara is probably one of the safest big cities you will ever visit. Most people, including single female travellers, would very rarely encounter problems walking along the streets alone at night. Street crime is extremely rare, even late at night. However, "little crime" does not mean "no crime", and common sense should still be applied as anywhere in the world. Petty crime such as pickpocketing can occur, however, especially in crowded areas. Therefore, one should always take care of one's belongings and keep bags closed.
The biggest danger for travellers is the road traffic, because there is little respect for pedestrians. Every road should be crossed carefully and very quickly. Even if pedestrian traffic lights show green, it is absolutely essential to have a watchful eye. At crosswalks definitely look out before crossing the street.
Another danger for pedestrians is the sidewalks because they are often in a very poor condition. Because of the poor or irregular renovation of sidewalks, many of them have loose paving stones and holes in the asphalt. The risk of tripping and hurting oneself should not be underestimated.
Ankara Police Department has a "tourism police" section with staff multilingual in English, German, French, and Arabic.
Tourism Police (Turizm Polisi), Emniyet Turizm Şube Müdürlüğü, İskitler, ☎ +90 312 3840606, 38408116350, 38408116353 (fax: +90 3123422227).
See Also