Almaty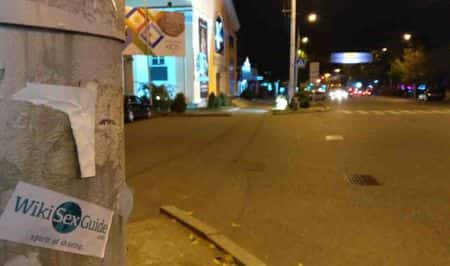 Almaty Sex Guide advises where to find sex, working girls, prostitution, street hookers, brothels, red-light districts, sex shops, prostitutes, erotic massage parlors, strip clubs and escorts in Almaty, Kazakhstan. Almaty is the former capital of Kazakhstan, located in Almaty Province.
Sex and Prostitution in Almaty
Almaty's sex scene is very lively, but discreet. Please use advice on this page as to how to safely proceed to consumption of local sex services.
It's easy to call many escort models working in Almaty, only you have to go to special website and find a number. But just like most escort classified ads, some of the photos may be fake or you may not be completely sure of all the details listed. So please read: How to Choose an Escort.
Beginners should stay aware of the possible threats and other unfortunate consequences that may appear if things are not known properly. You can always take help from the online adult communities and other related websites in this matter. Almaty has nightclubs and bars available too. You may try to find a female companion by hitting one of the night venues. However, it is to be noted that not each and every female visitor is going to be interested in sexual activities, but you may find few of them willing to go with you for a one night stand. If you have an experienced local friend, then he might help you in such cases.
Red Light Districts
Technically there are no specific red light districts and prostitution is currently operating discreetly. There are nevertheless certain areas where you can procure sex services: Saina / Domostroitelnaya streets, Seifullina street and various smaller spots throughout the city. In all these areas sex services are provided in hotels, saunas or on the street. If you are hooking up with a sex worker, always confirm things well and know whether the working girl is healthy enough to provide you a sexual service. Apart from that, it is also quite important for an individual to see whether the sexual service provider is a fraud or not. At times, there remain chances of fraudsters trying to rob people for money. It is vital that you look into such matters and ever let such consequences affect your life.
Prostitutes and Sex Workers
The largest assortment of prostitutes is offering in Almaty. Due to Almaty is the biggest city in Kazakhstan, the demand for the prostitutes is high. However, it's desirable for the English speaking client to have the Russian speaking friend or at least a dictionary.
A lot of local newspapers sold at Караван (Caravan) stands provides endless sex listings. It is difficult to assess the quality of the girls based on the listing, and command of Russian is required. Listings are becoming old-fashioned and normally are an obstacle for assessing the quality of a girl or sex services. Just search under "private" section from the newspaper.
Semi-pros and some full time prostitutes are hanging in the bars and nightclubs. Nightclub Chukotka (on Gogol Street) for example has usually some young working girls partying with normal guests. You can recognize these girls if they are giving a flirting eye contact to you. After that you can start negotiating for taking her out for having sex. Most of the guests are just normal local people though. Do not offend anyone by suggesting dirty things before you're sure that she'e a working girl.
Not every girl you would meet is a prostitute. So, you need to understand this and approach the right girl in this matter. Simultaneously, you have to be aware of certain things like the safety aspects and chances of a man being a victim of people with wrong intentions. Before you hook up with someone, always take some time to understand her intention. If you feel that she is genuine; go ahead with her companionship.
Street Hookers
You can find plenty of non-pro girls and streetwalkers at Saina or Seifullin Streets in Almaty. This area is pretty remote, dark and unsafe. Most of the girls have STDs and suffer from drug abuse. Sex services are provided in nearby hotels in very basic conditions. Apartments are also available. The cost of sex services are 5000-7000 Kazakhstani Tenge (US$30-400), but the risk of mugging, contracting STDs or meeting police is very high. Foreigners are strongly not recommended from using such services. There are also smaller spots throughout the city where you can find street hookers, but conditions may be similar. For safer and more authentic experience you are advised to visit local hotels and saunas to enjoy the variety of choice and affordability of services; in both cases a company of a Russian/Kazakh speaking person is essential. As far as safety and security is concerned, you have to be absolutely careful in the matter of choosing the right kind girl, as most of them are said to have STDs. Having an unsafe sex can lead you towards risky consequences. So, you have to remain alert in such matters. Foreigners can choose to hire the services of escort professionals in order to make sure that the sexual activity will be much safer than what it would have been in case of a street hooker.
Hookup with Local Girls
Meeting local girls and getting laid for free is fun! Read more on how to pick up girls in Almaty: https://hookuptravels.com/wiki/Almaty
Live Sex Cams
Can I watch Live Sex Cams in Almaty? - Yes, you can! Basically you can watch our online live sex shows for free anywhere in the world if you're connected to internet. Join to get 10 free private teasers and 9.99 credits for free! You can choose any girl from our trusted Live Sex Cams!
Live Sex Cams are booming at the moment. Webcam models can be found from all over the world and you can find girls, guys, trannies, couples and groups of different ages performing to you. Watching live sex shows is usually free, but if you buy some credits, you will have much better chances to see adult action as desired! It's possible also to hire a webcam model to a private chat room where you can ask the person to fulfill your fantasies.
Where to Get Sex Now
It is easy to get sex online in Almaty. You just need to find the best available girls. See Girls Online Here!
Adult Locations
There are brothels, gentlemen´s clubs, independent escorts and escorts agencies in Almaty. Some of the agencies have special escorts only for foreigners, there you can find teen, student or mature female escort girls. Some of them are speak English fluently and some are just the beginners. But any case if the escort model are friendly and open minded her English speaking skills are not so important. The common risk is that appearance of a girl may differ from her photo and you may become disappointed. But usually in good agencies you can get a current model photos on request. Also you should request a discounts because agency manager can provide personnel 10-20% discount on request but not all agencies and not all models. If you want quality of model escorts you should know that it cost money. Cheap escorts are less quality and medical care, not all of them but most of. However, if you are unhappy you can still refuse her and pay her taxi charges or leave. Normally escort agency girls have their own apartments where you can safely relax and enjoy the service. You have to remain alert and aware of the fact that certain risky consequences might appear if you fail to choose a proper adult location. Hanging out with an escort service provider is considered much safer than hanging out with unsafe hookers in Almaty. You can even consider online websites and other forums for better result in this matter. Try hooking up with female companions at nightclubs and bars, if you find them attracted towards you.
Escort Services and Agencies
Unfortunately we don't list in this category!
Finding an escort when you're travelling can be a bit tricky. If you are looking for escorts in Almaty, Escort Directory is the ideal solution. There are thousands of beautiful young women at EscortDirectory.com waiting for your call!
The standard price per an hour of sex in Kazakhstan with a in-call or out-call Escort is USD 50 Sometimes the price is lower or higher. Not all prostitutes agree to have the anal sex, so it should be discussed beforehand and always require an extra payments.
The escort service providers offer two types of services, namely the out call and the in call service. If you are willing to visit the escort girl's apartment for the sexual service, then it would be an in call assignment for the working girl. In case, you are asking the escort lady to visit your place and provide you the desired service, then that would be considered as an out call service.
There are also VIP-prostitutes and their price per hour comes up to USD 500-1000. This will sometimes include the price for luxurious apartments. Also most of the luxurious VIP-models provides short time and long time bookings outside the country for example 'holiday escorts' or 'beach escorts'.
Also you can discuss long time local service plan it will include several meetings or service on demand. But be careful because there are a lot of cheating in companions adult service. You should pay only directly to the model cash while meeting or if the agency is a high reputation without any risk and financially guaranteed. Check everything carefully. The true agency always send you all information about the the model on demand and they never ask for 100% advance payment. There is a deposit payment in some agencies but for new customers they can discuss payment conditions. Fake agencies or models always ask for advance payments usually via western union or same money transfer service. Fake agencies prefer not to by e-tickets for airplane trip because they need your cash and you will never see any model or you will see the absolutely different lady. So you can book an escort from Almaty worldwide. Its not cheap but sometimes you can find a brilliant for the weekend.
Erotic Massage Parlors
Unfortunately we don't list in this category!
You may get some erotic massage at the Almaty massage salons, but Happy Endings are not common. Some of the escort girls however do offer sensual massage. You can ask the escort service girls if they can come up with erotic massage and body rubs for their clients. These days, the escort girls are available via online sites. So, you can get in touch with them by collecting their numbers from those special websites. The escorts in Almaty can make you feel safe and relaxed at their own apartments while providing the desired service.
Resident Club, Sargul street 10 (ул. Саргуль, 10), tel.: +7(702)500-27-70
Боди массаж в Алматы, Dostyk avenue 97b (проспект Достык 97Б), tel.: +7 700 700 2588
Brothels and Sex Clubs
Great brothels are scattered throughout the city and often the most ideal place to find a girl. The brothels are always imitating normal buildings and it is difficult to differentiate them. Expats and some of the city cab drivers are aware of such brothels. Raduga hotel at Saina/Domostroitelnaya is well-known. Again, a local guide and Russian speaker is very essential.
If you have a local friend to help you in this matter, then that would be fair enough. Apart from that, always try to play safe whenever you can sense something uncommon or fishy. This might be an indication of possible risks which may emerge if things are not checked properly. You can find adult entertainment clubs and strip tease joints in Almaty. Interested visitors can enjoy the erotic shows that are offered by the female performers in these recreational clubs for adults.
Strip Clubs and Striptease
It is normally possible to procure sex from strip dances in strip clubs. However, a strip club may charge very high prices for drinks and food, and women normally expect that you pay a substantial amount of money for such drinks. Always pay attention to the prices and request a menu. Otherwise you will be charged very high prices. Using credit cards are not recommended and you may want to bring a sufficient cash amount with you. Please note that strip dancers are required to stay at strip clubs until 5-6 am and you can only rent them when they become free. The standard fare per 1 hour of full service is KZT 72000 (USD400), but it may be higher depending on the quality of the girl and reputation of a club. You shoukd pick up striptease dancer yourself. Some clubs provide extra menu or crazy meny where you can pay for service in private wholenight rooms. Rates for extras are different in all clubs but the regular night price is higher than classic escorts, moreover only classic escorts provides privete apartments or 1 hour outcalls servic. But the quality and fit of the good strip dancer girls is higher then just a classic escort model. But sometimes when there is no any extra full service female stripdancers are available only for strip privates. The strip club at Esperanza night club is notoriously famous for overcharging its clients.
If you want to explore some further options in this matter, then choose to opt for online sources where you can find information and several websites promoting strip clubs in Almaty. The Babylon Club in Almaty is considered as one of the most well known strip tease joints where you can find sex girls undressing and performing erotic shows for their potential visitors. You can hire the services of VIP rooms too, if you are a man who prefers secrecy. Other popular strip clubs are:
Kazanova, Auezova street 109 (Ауэзова, 109), tel.: +7 (707) 221-20-57, website: https://kazanova.kz, working hours: 22:00 - 06:00
Golden Dolls, Makataeva street 81 (улица Макатаева, 81), tel.: +7 (707) 988-79-79, website: golden-dolls.kz, working hours: 22:00 - 05:00
Жесть, Rozybakieva street 236 (улица Розыбакиева, 236), tel.: +7 (777) 241-00-66, website: http://zhest.obiz.ru, working hours: Th 20.00-3.00, Fr-Sa 21:00 - 05:00
Karaoke and KTVs
There aren't any KTVs in Almaty. Well, you can find strip clubs and adult entertainment joints offering sexual activities and performances for the visitors. Although chances are scarce, but you can still ask the local taxi drivers and cabbies to find out if any underground destination is available which may serve the purpose of an adult KTV. In the Babylon Club you can take VIP rooms on rent and enjoy private performances of the strip dancers.
Swinger Clubs and BDSM
ALT.com is the best place for local singles, swingers, and couples in the BDSM community to connect with those interested in submissive sex, power exchange, locating persons for new slave roles, erotic BDSM, bondage & fetish sex, as well as live sex dates. Find thousands of play partners for whatever your fetish may be; bondage, foot, cockold, spankings, role-play, electric or water play, sadism and masochism. So whether you have the desire to explore your unrealized fetish fantasies, or you are extremely experienced and would love to train someone new, ALT.com is a community designed for people with like-minded interests to find and connect with each other.
It's difficult to find swinging action in Almaty. But you can ask and figure out if other foreign couples are interested in swinging activities and actions. At times, being a member of various online communities and forums can make this task of finding swingers easy. The online sites have other interested couple looking for swinging activities. So, you can get in touch with them and decide a suitable time and date for the activity.
Sex Shops and Adult Stores
If you don't feel like visiting or cannot find any local sex shops in Almaty, you can easily order adult products from Online Sex Shop.
Condoms are sold in the supermarkets and pharmacies. Sex toys can be hard to find from Almaty. You can look for the availability of online sex stores in such cases. The buyer can order his/her required item via online websites and can expect the product to reach his place in few days. This can be a discreet way to shop adult goods and other recreational toys.
Алматы 20cm.kz, Rozybakieva street 75 (улица Розыбакиева 75), tel.: +7 771 752 8399
Jero - "Мир Интима", Abylay Khana avenue (пр. Абылай Хана), tel.: +7 707 223 3077
Love Hotels and Short Time Hotels
No original love hotels can be found in Almaty. But if there are any short-time hotels, the working girls will know the places. It is to be remembered that the interested client should always see if the place he is about to enter is perfectly fine and safe for sexual activities. Always take a close look at the surrounding and try to confirm whether the rooms are safe. Keeping these things in mind will always help you to stay away from the possible threats of scams and fraudulent acts.
Nightclubs and Bars
You can find nice bars and nightclubs in Almaty. If you don'n speak local language, your changes of hooking up with a local girl are not too high. But there are also expats living in Almaty who speak English. You have to keep one thing in mind that approaching someone for sex requires personal skill and talent. This means you have to play it safe, recognize the one who is likeminded and then approach the person for intimacy. Never decide too soon and approach someone with dirty talks. If the woman is not a service provider or a lady looking for sex, then you might get into a big trouble.
Hot2be, Zhambyla street 204 (улица Жамбыла, 204), tel.: +7 (727) 379-42-36, website: www.karaokebar.kz
OOH CHIC, Zenkova street 24 (улица Зенкова, 24), tel.: +7 (701) 521-77-71
Gay and Lesbian
Gay modeling in internet is getting more popular all the time and it's a big market alongside with gay porn. You can watch gay live sex also in Almaty as long as you are connected to internet. Check it out: Gay Live Sex Video Chat
Gay Bar and Nightclub.The best and only real gay club in Almaty. No gloryholes, darkrooms or any of that stuff, but a guy in a Borat-mankini and knee-high boots dancing on stage. Lots of fun!Landline numbers: +7 727 250 7401, +7 727 390 78 41 & +7 701 418 78 06
Pushkin St, Almaty, Kazakhstan
Pushkin St, Almaty, Kazakhstan
Homosexual relations were decriminalized in Kazakhstan in the 1990s, but intolerance towards gays is strong. Usuallyt all gay escorts are advertised on www.vk.com its a russian facebook like site so there there are a lot of gay lesbian Kazakhstan communities. You should know that only in Astana or Almaty gay - lesbian meetings are little bit legal. You should be very carefull while looking parnter via social networks its very dangerous.
Even if you have met someone online, always consider knowing the person thoroughly before meeting personally. There are risks of people getting into trouble due to wrong selection in such matters. If you have a local friend in the city, then ask him/her if they can come up with a helpful solution in the matter of gay and lesbian dating in Almaty.
Other Adult Services
Dating apps are becoming more popular in Almaty. It is quite easy for women to find companionship in Almaty. You can even ask the escort service providers if they can offer you innovative and personalized services.
Local online services offer a great variety of girls for all kinds of price ranges and kinks. Leading service to find escorts in Kazakhstan is Feika https://feika.best.
Dating
Dating in Almaty can be a bit tricky due to cultural differences, so your best bet is to sign up for a dating site before your trip so you can meet a few locals ahead of time. AdultFriendFinder.com lets you meet local members in Almaty and get to know them on a personal basis before you arrive. Take advantage of site features like live chat and member to member webcams so you can begin flirting before arranging a face-to-face meeting. Since your time in Almaty may be limited, get to know each other's desires beforehand, so that when you meet you can start having some real fun.
How to find Sugar Babies and Sugar Daddies
If you are looking for an alternative to escorts in Almaty with a girl who doesn't charge by the hour, sugar dating is the ideal solution. There are thousands of beautiful young women at SecretBenefits willing to do anything for a man who will help them pay their bills.
Often referred to as the "Tinder for Older Guys", SecretBenefits matches hot young women interested in pampering older gentlemen. You don't have to be a millionaire at SecretBenefits.com, you just need to be a respectful gentleman who knows how to treat a woman.
Transsexuals and Shemales
Finding someone for transsexual dating when you're on the road can be a bit tricky, so your best bet is to sign up for a dating site before you go so you can find locals ahead of time. TSdates.com is a dating site designed to help you find exactly what you are looking for in your hookup in Almaty. Take advantage of site features like live chat and member to member webcams so you can begin flirting before arranging a face-to-face meeting. With over 40 million members, and thousands of transsexual members around the world, TSdates.com is the world's largest site of sex-minded friends for discreet encounters and will help you find your next transsexual play partner.
If you are interested in transsexual and shemale escort companionship, then look for their services online. You will come across certain websites promoting shemale and ladyboy escort services in Almaty.

Where can I find shemales in Almaty? You can watch transsexual live sex shows in Almaty as long as you are connected to internet. Check Now: Tranny Live Sex Video Chat

It is very rare to find any TS/TV/TG or CD girls from Almaty. So Almaty is not an ideal destination for a tranny lovers.
Sexual Services for Women
There shouldn't be a big problem for women to find a guy for sexual relationship. You can hook up with the local horny guys for free sex. But, always choose to stay safe in certain matters. For example, avoid disclosing too many personal data and other information to a complete stranger. Never get too carried away and involve yourself into in risky ventures.
Sleeping and Girl Friendly Hotels
The hotel receptionist at most hotel in Kazakhstan could offer a variety of prostitutes for the well-to-do client. Also escorts will hangout at well known hotels' lobby bars. So, you can choose to visit such venues in order to have fun with your female companion. As far as personal security is concerned, take some time out to analyze the hotel rooms properly and see if there's any hidden camera or other similar instrument installed.
Stay Safe
If you want to stay absolutely safe in Almaty, then consider being absolutely wise and alert while interacting with the strangers. Never disclose anything that is too personal. People involving in sexual activities should always consider using condoms in order to stay away from the possibility of getting STDs. If you find certain late night venues risky, then it would-be better not to explore it further for your personal safety.
Risks in Almaty

Crime/violence: Low
Average tourists are unlikely to encounter any problems.
Authorities/corruption: High
The police are corrupt and do no speak any English, however, you should avoid offering any bribes. Contact your local friends or embassy immediately.
Transportation: High
Icy roads and sidewalks in the winter, high risk of car accidents and drunk driving
Health: Low
There are no specific diseases which require vaccinations.
Nature: Low to Moderate
Blizzards in the winter, getting lost when hiking in the forests
Crime
Almaty enjoys a relatively low crime rate and is, generally, a safe place to travel. Although theft and confidence tricks are common. Be careful of overly friendly strangers or unregistered taxi drivers (you may find two or three at the end of your journey demanding 5 times the agreed value). Use common sense at night, particularly on Friday and Saturday when the youth hit the streets to get drunk and in some unfortunate cases look for trouble. You should abstain from any arguments with locals, otherwise you may end up in the hospital. Kazakh people are extremely friendly and welcoming towards foreigners and nothing should happen to you unless you really want it yourself. If you don't care about them, they don't care about you and nothing should be in your way of having a great holiday! Never try to go to places which you don't trust or don't know about, unless you have a local person with you to help out on the language.
Racism is a generally of very minor concern. The average visitor, though, is highly unlikely to encounter any problems. You must be always respectful to the country and locals. In this case, you will feel comfortable with anyone.
Police may sometimes round up foreigners and ask for various details, idea is to find someone without his passport, or who has not registered and cough up some cash. They are normally not harmful and after some bickering will let you off. Its advised to keep a copy of your permits/passport with you. They can get serious at times, if you attempt to confront them. A good suggestion is to call up a local friend and ask them to talk to the police.
Driving
Center streets such as Furmanov st, Abay st, Zheltoksan st, Dostyk st, Abylay Khan st are strictly regulated and constantly monitored by police officers, while video cameras are installed on 70% of city crossroads. Although there are some Kazakh drivers, who reveal their aggressiveness on the roads. Therefore, it is always better to take great care when crossing the roads.
In case of emergency
In case of emergency, please call "101" (Fire services), "102" (Police), "103" (Ambulance), "104" (Gas Service), "112" (Rescue service in emergency situations).
See Also