How to Choose an Escort
When you have decided to take the plunge and meet an escort, you may be asking yourself where should I begin? Here are many helpful tips to make this challenging decision of escort a bit easier. Escorts are advertising themselves mostly online and it's getting more popular all the time. These tips are mostly for dealing with escorts in USA, but you can use the same dos and don'ts as good basics almost anywhere in the world.
How to Find an Escort?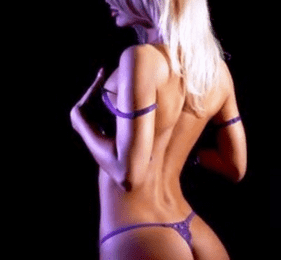 Find a reputable escort directory site that has many escort ads for you to search through. WikiSexGuide Classifieds is a good example of that kind of directory where you can find very different types of escorts. If you like only high class and expensive escorts, you should try websites where the escort girls advertise themselves monthly or yearly. You can find these kind of escorts also from WikiSexGuide Classifieds. Also some escort agencies have high end girls which could cost hundreds or even thousands of dollars per night. If you like cheap low end escorts, you can use sites where escorts post ads daily instead of monthly. One reason behind this is that daily ads are very cheap which attracts lower class escorts. You can find also budget escorts from WikiSexGuide Classifieds.
Decide if you want to search for an independent escort or an escort agency. Agencies are nice because you can expect a certain level of consistency from the escorts. If you find an agency that you like then the booker can make recommendations to you according to your taste. The downside to agencies is that you will have to pay a bit more because you will pay a large agency fee which is rolled into the price. WikiSexGuide Classifieds has also a good variety of Escort agency ads. With an independent girl you will pay everything directly to her and she will keep all of the money herself.
Narrow your search to the type of escort that you want. Some categories include; female, male, transsexual, erotic massage, striptease, BDSM etc. Some websites have also categories for specific features; Latin, Asian, mature, brunette, blond, busty, VIP, etc.
Decide on a budget. Keep in mind that you get what you pay for. If you only have $100-$200 to spend, you should consider saving up some more money because you will have a much much better experience if you are willing to spend a bit more. You also should remember that the budget depends where are you located. For example in some South East Asian countries you can have a super high class escort with the same amount that you would spend in a normal girl in North America. Anyway, once you click on a girl that you like, scroll down and look at her price if she is no where within your budget then you might not want to waste your time reading her ad. Many times the girls do not have prices written in their ads. Then you can call her, send an sms or e-mail her and ask for the prices. most of the girls don't answer to hidden numbers. Do not attempt to negotiate the price with an upscale escort. If her price is not listed then she is usually more pricey. If you found an escort that you really like and she is in your price range, make sure that there will be no added fees or "tips" once you arrive or when you are calling her to come to your place.
Make sure she is the girl in the photo. Escorts who use fake photos will never tell you that it is not really them. They will assure you "that is 100% me!" but when you arrive, the only thing that is the same is her hair color. Many girls using fake pics will blur out their face but many beautiful escorts using real photos will blur their face as well for privacy reasons. One way you can tell if her photo is real is to look her up on a review site. Other gents will leave comments about her and let you know if she is the girl in the photo. Try to make your own quick investigation about the pictures. Sometimes ads with fake photos have photos of more than just one girl. If you see suspicious photos the ad is probably something you shouldn't get involved.
Use a photo searching service like Tineye to see if her pictures are stolen from an adult website or professional photo shoot (such as Playboy or Hustler). This doesn't necessarily mean her photos are fake, but it's not a good sign if you see her on a professional modeling website not related to adult escort services.
Try to google her nick name or look her up on a review site and see how long she has been providing. If she has only been doing this for a few weeks or months then you are taking a higher risk. Google her contact phone number and email. You can also ask directly from her before meeting some basic questions. Do the research especially in Middle East and maybe in India because there are more people trying to scam customers than in Western countries.
Discuss plans and possibilities, discretely. Once you have decided on an escort, make sure that you have some idea of what will happen during your time together. Some lonely men are perfectly happy just to get a beautiful nice girl to a dinner with him. If you discuss her services over the phone, make sure you know the correct code-words for the services you want. Crude and graphic words may cause her to hang-up on you and ignore your calls. You may also be talking to her manager on the phone, so keep in mind the female who answers may not be the girl you're meeting. If you don't speak directly with the escort in phone, make sure that you speak even little bit the same language with her. Otherwise the situation can get awkward.
Find out what kind of incall location she will provide for you. A cheap motel in a bad neighborhood may not be a great idea. The ideal situation would be if the girl has her own apartment. Make sure the parking lot is not visible from the street if you are close to your home or office. Also remember that not all the girls have an option for incall. They will visit only guest's hotel room or apartment.

Meeting an Escort
Use common sense about your safety. When you arrive at an incall location, look around. If you see anything suspicious (lots of people walking around, doing maintenance or clean-up, watching you), or get a weird feeling, just walk away. Remember that most hotels do their housekeeping early in the day, and maintenance is rarely done at night. Be safe and smart. And of course you should be more observant in poor countries than in normal western countries.
Take your real wallet out, and hide it in your car or leave it at your hotel or apartment. Do this before you arrive at the location if you don't want a nefarious person seeing you do this. Only take your cell phone, cash and keys with you. If you have a spare wallet, use that one. The less you have valuables the more safe you will feel about getting exploit or even robbed.
Display your donation. When you get inside her incall location, show her that you have the agreed upon amount, and place it clearly on a nightstand or table. This money is only for her time (not for any illegal services). Please do not attempt to exchange sex for money. It is against the law in most countries. There are also several countries where prostitution is legal and regulated. You can find all of the necessary information from WikiSexGuide's country or city articles.
Check the escort's legal status. Ask her if she is at least 18, and make sure she has a licence to practice escorting in the state that you are in, if she does not answer yes to both of those questions then you are breaking the law. This works mainly in USA.
Clean up, if asked. Some escorts may ask you to wash your hands, or even take a shower. Taking a shower could mean she might leave with your money while you're not looking, so you can say you just took one (you should anyway, before and after). It's less likely an established escort will run off with your money, so keep that in mind when you're picking a new girl with no reviews or online history. You may be able to take the cash into the bathroom with you, she may or may not get offended at this. Take your wallet, cell phone and keys into the bathroom. Sometimes you can ask the girl to join you in the shower.
Get comfortable. Once she sees your donation and knows you're serious, she should have no problem undressing for you, which is a legal adult activity (in almost all US states, except maybe Kansas - if this worries you, check your state and local laws on private adult dancers).
Have a great time with an escort and enjoy what have you paid for!
Check out also these important articles about escorts:
See Also