Taipei
Taipei Sex Guide advises where to find sex, working girls, prostitution, street hookers, brothels, red-light districts, sex shops, prostitutes, erotic massage parlors, strip clubs and escorts in Taipei, Taiwan.
Taipei (台北 or 臺北; Táiběi) [1] is the national capital of the Republic of China, otherwise known as Taiwan. It is in the northern part of the island in a basin between the Yangming Mountains and the Central Mountains. It is, with 2.6 million inhabitants, the fourth largest administrative area of Taiwan, after New Taipei, Kaohsiung and Taichung. However, the Greater Taipei metropolitan area, which encompasses the central Taipei City along with the surrounding New Taipei City and Keelung, represents the largest urban cluster in Taiwan with nearly 7 million people. Taipei serves as the island's financial, cultural, and governmental center.
Sex and Prostitution in Taipei
Prostitution in Taiwan remains illegal under a 1991 law, but is under active consideration of reform following a Constitutional Court decision that it violated the Constitution.
There are hundreds of sex workers in Taipei who have arrived from mainland China and lots of prostitutes also from South Korea and Vietnam. However, Taipei isn't the best place for mongering comparing to some other big metropolitan cities in East Asia. But don't worry, you can still find lots of sexual services in Taipei.
There are lots of expats and tourists all year around in Taipei. You can use for example Tinder Application for hooking up with local and foreign girls in Taipei. Taiwanese girls are usually quite shy so they aren't the easiest ones to hook up with, but if they have had couple of drinks they might be more open to talk with strangers and possibly even have a one night stand. You will be able to find prostitutes and sex workers operating in and around the areas that are mostly the red light districts and other places offering adult recreational services and entertaining activities. You may also find sex workers worming for various salons and massage parlors offering "extra services" for their customers. You may come across people asking you if you need girls. It is likely that you would receive such offers mostly while taking a walk around the red light areas.
Red Light Districts
These areas are considered as red-light districts in Taipei:
Linsen - MRT Shandao Temple Station 善導寺 Exit 1, Walk along Linsen North Road 林森北路 away from Sheraton Hotel. Linsen is the largest red light district in Taipei with KTV, BJ clubs and Hostess bars. Linsen is the well known red light area of Taipei. There are one or two spas near Linsen N.Rd who offer FS for about 4000 NT. Avoid places called "Health Centers" or the like. If you walk around the area, especially the section of road between Nanjing E. Rd and Changan E. Rd (about 10 min. walk away from Shandao Temple Station on the Blue Line 5), lots of people will come up to offer you girls. There are also lots of KTV and private clubs with unbelievable women walking around. In some cases you'll see girls standing alone beside the road with a bag and sipping on drink for like over 15 minutes at the exact same spot - that's someone who's likely in the business. Also there has been seen some really hot girls who use roadside businesses as a cover for the real job.
When interacting with people pay attention to your feelings: if it feels "off" then it is "off", regardless of information you read here or have been given otherwise. There is much to be said for a personality by that is meant the mindset of the individual involved in any interaction. Avoid interactions where you feel distinct discomfort that's different from the slightly nervous excitement of tasting these little alternative sexual delights. When you feel such discomfort it means that that particular option / person is not a good one for you although it might work or have worked for someone else. The locality itself is perfectly safe. People has spent quite some time loitering around in the area after 2200 HRS and it's bustling with lights. Taipei really is a like a little New York City and people are great. Taipei is a really safe place.
Wan-Hua used to be THE red light district of Taipei (and still is to a certain extent), but nowadays most of the sex workers had moved underground, working in innocent looking salons, spas, massage parlors, clubs, dance halls, even tea houses. Due to the congregation of blue-collar, transient and migrant workers in the area, Wanhua has always had a thriving sex trade. Although the government-regulated red-light parlors were officially abolished in the 1990s the red-light districts themselves are fully sanctioned by the government and you can find non-governmental brothels operating in the area. The sex trade in the district is based mostly in unlicensed parlors and lounges serviced by hostesses. These venues are known as A-gong diam (阿公店) in Taiwanese (also known as Hoklo), which literally means "shops for grandfathers" because they are frequently visited by seniors. There are more than 200 A-gong diam businesses in this area.
If you are visiting any of these areas, then try to remain a bit cautious and consider being choosy with the working girl. This is required in order to stay safe and away from being a victim of a fraudster and her ill intended activities.
Prostitutes and Sex Workers
Most of the prostitutes in Taiwan are working in innocent looking salons, spas, massage parlors, clubs, dance halls, even tea houses.
Working as an escort in Taipei is coming more popular all the time. Apart from that, the red light areas of Taipei can also come into play in this matter with the availability of brothel based services and offerings.
Street Hookers
Street prostitutes in the Wan-Hua District are becoming more open and rather aggressive in their pursuit of clients, grabbing male pedestrians to pull them into bordellos, all the while offering discounted services. This sales method is known as la ke (拉客), which literally means "pulling the customer."
While approaching the streetwalkers, always make sure that the lady is a genuine one who is offering the services professionally. The Lin Shan N. Road is full of street hookers offering sexual services for the potential customers.
Hookup and Pick Up Local Girls
Meeting local girls and getting laid for free is fun! Read more on how to pick up girls in Taipei: https://hookuptravels.com/wiki/Taipei
Live Sex Cams
Can I watch Live Sex Cams in Taipei? - Yes, you can! Basically you can watch our online live sex shows for free anywhere in the world if you're connected to internet. Join to get 10 free private teasers and 9.99 credits for free! You can choose any girl from our trusted Live Sex Cams!
Live Sex Cams are booming at the moment. Webcam models can be found from all over the world and you can find girls, guys, trannies, couples and groups of different ages performing to you. Watching live sex shows is usually free, but if you buy some credits, you will have much better chances to see adult action as desired! It's possible also to hire a webcam model to a private chat room where you can ask the person to fulfill your fantasies.
Where to Get Sex Now
It is easy to get sex online in Taipei. You just need to find the best available girls. See Girls Online Here!
Adult Locations
There are many good adult entertainment places in Taipei. Easiest way to get sex in Taiwan is to hire an independent escort or visit an erotic massage salon. The adult locations in and around Taipei mostly consist of adult salons, spas, the red light districts, certain adult oriented clubs and more.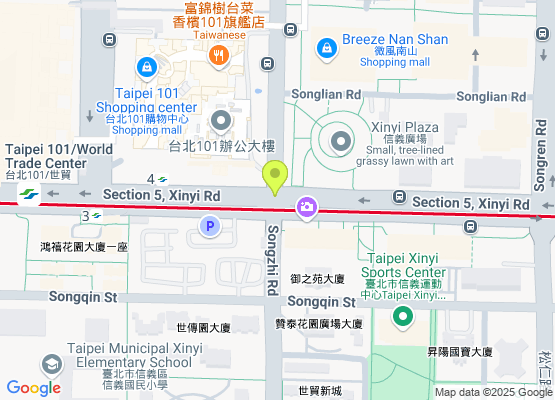 Escort Services and Agencies
Unfortunately we don't list in this category!
Finding an escort when you're travelling can be a bit tricky. An ideal solution for having an alternative for escorts is Ashley Madison. There are thousands of horny girls waiting for you. Find all the beautiful young women at AshleyMadison.com!
You can find lots of escorts in Taipei from internet. Rates and quality can vary a lot. So, it will be better of you go through the individual escort websites and take a close look at each and every detail you may find in those sites. This will give you an insight and help you decide the right kind of escort service and offerings in Taipei.
Erotic Massage Parlors
Unfortunately we don't list in this category!
There are Thai massage places all over Taipei and in most massage salons you do have a good chance to find extra services like a HJ or BJ. One can always take a look at the sources and websites available these days. You will be able to find lots of websites having information and other details related to the erotic massage services and centers in and around Taipei.
One can always take a look at the online sources and websites available these days. You will be able to find lots of websites having information and other details related to the erotic massage services and centers in and around Taipei.
Brothels and Sex Clubs
Brothel culture in Taiwan is similar than many cities in mainland China: usually they are barbershops, spas, bath houses, massage parlors and so on. So you can expect to find brothel based activities in these places, which are generally offered by the sex workers working in various massage salons, spas, pink salons and more.
So you can expect to find brothel based activities in these places, which are generally offered by the sex workers working in various massage salons, spas, pink salons and more.
Strip Clubs and Striptease
Strip clubs exist in Taiwan, but they are insanely difficult to find. If you find it difficult to visit a strip club in Taipei, then consider online sites and other adult communities where you will be able to get enough information regarding the latest updates and details related to the availability of official strip clubs and nude show houses in and around Taipei.
Strip bars in Taipei are illegal so they operate in KTV-like rooms. Like Cashbox but with girls. Each person pays NT$4,500 to NT$6,000, but inclusive of all the liquor and food you consume. Now, that's pretty expensive! But you get a discount when a regular customer brings you in. Actually, you'll probably be admitted only if a regular brings you in. If you find it difficult to visit a strip club in Taipei, then consider online sites and other adult communities where you will be able to get enough information regarding the latest updates and details related to the availability of official strip clubs and nude show houses in and around Taipei.
Karaoke and KTVs
Information about KTVs in Taipei:
KTV 酒店

NT$ 3500-4500 / 2hrs / person
NT$ 1000 cleanup charge
Pricing includes show 秀舞 and HJ, girl stays nude throughout the session, discuss with girls on other options
Unlimited beer, sing and play games
Some speak English
When you walk into a Lady KTV, you are basically served a buffet of girls. Most Lady KTVs don't charge covers, though you are expected to buy a bottle when you walk in and that will cost you $1000NT (~$35US). You might also have to pay $200-300NT (~$7-10US) to buy one of the girls a drink, and then sit and chat with her and see how you like her. If you like her, you can get yourself a booth. Now understand, you don't have to go that route. You can also just walk in, buy a bottle of Scotch, point to a girl and say, "I'll take her!" and that's that – off to the booth with you!
Booths cost NT$ 3000-4000 (~$110-145US) for two hours, unless you're going to crazy expensive places.
Generally-speaking, you have three grades of KTV girl:
Grade A: slammin' hot and not obligated to do much, because of that. They'll sit, drink, flirt, and sing – if you're lucky, they might get topless.
Grade B: not as hot as Grade A, but are willing to do much more. They will likely be completely naked after an hour and will be extremely friendly and fun. Sometimes, you might even get a blowjob, depending on how much of a gentleman you are.
Grade C: just like a strip club, you'll always have the busted cast. They might be uglier or older, but they're going to be extremely willing to please; even having sex is not off-the-table.
So it's really a question of what you want, when you go. Most guys will tell you to go for a Grade B – it's a good compromise. But, understand, these grades are made my the clients – you can't ask the KTV, "Can you give me a nice B-Grade girl?" They won't know what you mean. So it's best to bring a Taiwanese friend to negotiate, to be sure you get what you want. When negotiating with a pimp in a Red Light District, you can be as direct as you want, but at a Lady KTV, you'll have to have a little finesse.
If you feel confused and wonder about the right kind of KTV or a Karaoke bar you should visit in Taipei, then consider asking a localite, preferably a taxi driver or visit websites and online adult communities in order to gain knowledge and information about adult oriented KTVs and Karaoke bars in and around Taipei.
Swinger Clubs and BDSM
ALT.com is the best place for local singles, swingers, and couples in the BDSM community to connect with those interested in submissive sex, power exchange, locating persons for new slave roles, erotic BDSM, bondage & fetish sex, as well as live sex dates. Find thousands of play partners for whatever your fetish may be; bondage, foot, cockold, spankings, role-play, electric or water play, sadism and masochism. So whether you have the desire to explore your unrealized fetish fantasies, or you are extremely experienced and would love to train someone new, ALT.com is a community designed for people with like-minded interests to find and connect with each other.
Swinging, also known as partner swapping or wife swapping, is a non-monogamous behavior, in which both singles and partners in a committed relationship engage in sexual activities with others as a recreational or social activity. Unfortunately there are no swingers clubs in Taipei. You can try to search other open minded couples from the internet. You can also ask foreign couples and know if they are interested in swinging parties and other activities. If you meet someone open-minded then chances are there that you are going to be lucky. However, one must also try and remain careful while involving in swinging activities. At times, fraud couples might try and rob your valuables.
Sex Shops and Adult Stores
If you don't feel like visiting or cannot find any local sex shops in Taipei, you can easily order adult products from Online Sex Shop.
You can find sex toys from the Snake Alley.
Flesh lights cost maybe the same as they cost as the Europe and USA (anywhere from 2000 to 3000nt). Dildo´s and butt plugs cost around 500-1000nt depending on what you get.
Most sex shops are only open in the evening. There are adult shops mostly for gay guys near Red Theater at Ximen. Huaxi Street Night Market has also many erotic shops.If you want to look for further options in this matter, then consider going online. The online sex shops and adult stores can save your time and make it easier for you to get the product delivered right at your home.
Love Hotels and Short Time Hotels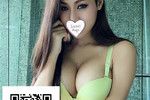 CONTACT INFORMATION:Line:fox8g8gWeChat:fox8g8gE-Mail:
[email protected]
Gone are the days of scuzzy "sex" hotels, rented by the hour to furtive lovers.
The latest generation of Taiwan love hotels are over-the-top pleasure dens, kitted out with huge jacuzzis, full karaoke sound systems and high-tech privacy protection.
The basic principle remains the same. As in most other Asian countries, many young Taiwanese can not afford their own apartments. Well into their 20s, they may still live with parents — making sex logistically difficult.
Nowadays, Taiwan's romance shacks are not just for young lovers or older philanderers. They are increasingly aimed at fashionable young girls, privacy-conscious playboys, and groups looking for a party room with a difference. Taiwan has many love motels meant for short time accommodations for lovers and people who would like to spend some time in privacy with their companions. So you can look for such hotels in Taipei as well. At times, the local prostitutes have information regarding certain places and other cheap hotels that would allow and offer rooms on a short term basis.
Nightclubs and Bars
There are lots of nightclubs and bars in Taipei where you can try to find local and tourist girls to have sex for free. Especially the nightclub area near Taipei 101 is very popular for young people to go and party. You can find parties basically every day of the week but weekends are naturally even more busy.
At the nightclubs you can meet girls from all over the world. Taipei is full of expats, tourists and foreign student girls so if you're not into locals that much, you can still find any type of girl you like. Taiwanese girls are usually pretty shy, but you still have good chances to hook up with a local girl when she has had few drinks in the club.
But you should also consider being cautious enough in order to avoid the risk of being cheated and conned by someone who actually had a wrong intention behind the entire act of getting intimate with you.
Gay and Lesbian
Gay modeling in internet is getting more popular all the time and it's a big market alongside with gay porn. You can watch gay live sex also in Taipei as long as you are connected to internet. Check it out: Gay Live Sex Video Chat
Taipei's main gay district is located in the Red House District (Ximen), a large outdoor complex featuring shops, bars and restaurants. All of the bars on the ground floor have large terraces, perfect for watching the boys walk by throughout the day and well into the night.
Many of the cafe bars in this area will open from 5pm in the early evening. The dance bars tend to open later between 7pm and 9pm. The area is usually pretty full by 10pm, especially from Thursday to Sunday. There are a wide range of bars to choose from, from bijou resto-bars offering delicious local and international food to friendly bears bars and karaoke lounges.
If you like to date a gay or a lesbian partner in Taipei, then use the internet and visit lesbian and gay dating sites that are available these days. You may have to follows certain rules and simple steps in order to get connected with the one you found attractive. Below given is a list of gay bars and clubs found in Taipei.
GAY BARS AND CLUBS
Empress Lounge (mixed), 1F, No. 13, Alley 5, Lane 147, Sec 1, Keelung Rd, 2749-5956.
Gay-owned, straight-friendly bar with a neighbourhood feeling and contemporary decor mixing gothic and Old World flavors. The owner has filled his big club with quality sound equipment, comfortable couches and eclectic furnishings to create a space designed for Generation Y to network, share, date, and matchmake (the owner has brought together more than half a dozen couples). Gender rules and attitude are left at the door. Crowd is a mix of 25-35 years old young professionals. Lesbian bartender and some lesbian clients also. Open daily 9pm-3am.
Bear Junkies, 2/F 192 Kunming St, Wanhua Dist, 2311-8525.
Friendly bear den, owned and run by a hunky couple, Angus and Ken. Cocktails, coffee, tea and snacks in a spacious, modern, well-lit space with a clubhouse feeling. Crowd is 20+, bears and friends. Not much English spoken, but there is usually someone around who can. Open Tue-Thu 4pm-midnight, Fri 4pm-1am, Sat 2pm-1am, and Sun 2pm-midnight. Closed Mon
Café Dalida, 1/F Red House, Lane 10, Chengdu Rd, 2370-7833
Foreigner-friendly gay bar located at the Red House courtyard, in the heart of Taipei's most hopping rainbow neighbourhood. This al fresco bar is open during the day until late at night. Good music. Cocktails, coffee and more.
Commander, 2/F Red House, Lane 10, Chengdu Rd, 2388-0440.
Taipei's first BDSM bar now has a friendly living room feeling as the harder crowd has moved to their second location, Commander D. S&M flavored decor at this somewhat secluded upstairs bar. Indoor and terrace seating. Tiny but busy, even on week nights. Very friendly for visiting gays of all stripes. Customers have been known to initiate impromptu play and training and the staff still occasionally lower the curtains for discretion when that happens, although most of the action has now moved to their 2nd venue.
Commander D, B1, No.36, Sec 2, Kaifeng St, 2389-0899.
Second branch of this BDSM/fetish-themed bar is the hard gay hang out in town. Super design in black and red with bar and table seating. No smoking inside. Lot's of play spaces including racks and restraints, dark area, and jail cell. The bartender is excellent and making stiff drinks is his cocktail philosophy, including some inventive Absinthe concoctions. On the 3rd Sat of each month they throw their specialist D Day parties. Recent themes have included Mummy, Dogs & Trainers, Torture the Captive, Boots & Sneakers. Have your safeword prepared. The first gay bar in Taipei to have a no-smoking policy (smokers go out on the stairwell or outside to smoke). The crowd is generally younger, with a few people up to their early 40s as well. Open daily from 9:30pm until 3am on weeknights and 5am on weekends. 台北市萬華區開封街二段36號B1
D.Cup, No. 228 Kunming St, Wanhua Dist, 2371-1071.
Pandas (Asian bears) and monkeys (chasers) take note: this chub and bear-popular tea drink stall has a bar, sidewalk seating and a 2/F aircon bear den upstairs. They serve jumbo, non-alcoholic drinks in oversized jars and pitchers which make the pandas and chubs look even cuter. Open from the afternoon until late. 台北市昆明街228號
G-Mixi, 1/F Red House, Lane 10, Chengdu Rd, 2388-2069.
This friendly chub, bear and chaser bar uses the back of their business card to gather and pass personal info along to anyone you might fancy. Spearheading this social lubrication is Singaporean bon vivant, Donny, and his captain, Simon. This is a great place to get info on all things gay and bear in the city. They have a free brochure covering all the Red House businesses and the scoop (if not the skinny) on local goings-on. Mostly Taiwanese, Japanese and mainland Chinese patrons.
Red House, Lane 10, Chengdu Rd.
This heritage cultural complex houses is a de facto gay shopping centre with more than a dozen LGBT and queer-friendly bars and shops. To get there take the Metro to Ximen Station Exit 1, and it's right in front of you. There are 2 floors. G/F has a series of bars and restaurants starting with the BAD.TW gay adult shop and ending with the busy Sol bar. Between these you have a dozen rainbow establishments. And do not overlook the venues on 2/F. It is mainly al fresco and can get cold and wet in the winter, so wrap up well if you visit then. Some of the bars have no toilets and this means a walk to public bathrooms. Lively most nights and packed on weekends. The partying runs into the wee hours.
Sol, 1/F Red House, Lane 10, Chengdu Rd,
Very well known bar with both indoor and outdoor seating.
Xanadu (mixed), 2/F Red House, No. 3 Lane 10, Chengdu Rd, 2312-2979.
Gay club on the s2nd floor blacony near the entrance to Red House.
GAY DISCOS
Jump (mixed), B1 No. 8, Sec 1, Keelung Rd, 2762-9246.
Occasional gay nights and events for the hardcore partiers. Can get very busy.
Other Adult Services
Hostess Bars
Information about hostess bars in Taipei:
Hostess bar 禮服店

Drinks ranging from NT$ 2000-8000/bottle
NT$ 1000-15000 tip/hostess
Dressed in gowns, most speak English.
Blow job Clubs
Information about blow job clubs in Taipei:
BJ clubs 喇叭店

NT$ 1500~2500 30mins
Dark cubicles, below average looking
Not recommended for first timers, will recommend to have local friends.
Barber Shops
When you see two spinning barber poles outside the barber shop, you will get there something else than a hair cut. Cute girls are standing there in the colorful kimono-like silk gowns and they make an eye contact when you are passing by.
At times, the best way to find and enjoy innovative adult services is to ask the escort girls if they have anything latest and thrilling in store for their clients.
Dating
Dating in Taipei can be a bit tricky due to cultural differences, so your best bet is to sign up for a dating site before your trip so you can meet a few locals ahead of time. AdultFriendFinder.com lets you meet local members in Taipei and get to know them on a personal basis before you arrive. Take advantage of site features like live chat and member to member webcams so you can begin flirting before arranging a face-to-face meeting. Since your time in Taipei may be limited, get to know each other's desires beforehand, so that when you meet you can start having some real fun.
How to find Sugar Babies and Sugar Daddies
If you are looking for an alternative to escorts in Taipei with a girl who doesn't charge by the hour, sugar dating is the ideal solution. There are thousands of beautiful young women at SecretBenefits willing to do anything for a man who will help them pay their bills.
Often referred to as the "Tinder for Older Guys", SecretBenefits matches hot young women interested in pampering older gentlemen. You don't have to be a millionaire at SecretBenefits.com, you just need to be a respectful gentleman who knows how to treat a woman.
Transsexuals and Shemales
Finding someone for transsexual dating when you're on the road can be a bit tricky, so your best bet is to sign up for a dating site before you go so you can find locals ahead of time. TSdates.com is a dating site designed to help you find exactly what you are looking for in your hookup in Taipei. Take advantage of site features like live chat and member to member webcams so you can begin flirting before arranging a face-to-face meeting. With over 40 million members, and thousands of transsexual members around the world, TSdates.com is the world's largest site of sex-minded friends for discreet encounters and will help you find your next transsexual play partner.
Where can I find shemales in Taipei? You can watch transsexual live sex shows in Taipei as long as you are connected to internet. Check Now: Tranny Live Sex Video Chat

Golden Dome Cabaret is a popular drag show in Taipei, but it may not exist anymore. There is also a ladyboy bar in Kenting.
There are also few very experienced and sexy t-girl escorts in Taiwan. You can find their ads online. Visiting their websites will help you know about the services that are offered by the escorts along with other relevant details which you would like to know and explore.
Sexual Services for Women
There are lots of male escorts working in Taiwan, but some of the male gigolos are only for male customers.You can hire the sexual services of male escorts in Taipei. They post advertisements and other details regarding each and every service. So, one can visit those websites in order to hire a particular service meant for the recreation and entertainment of women.
Sleeping and Girl Friendly Hotels
Before booking a hotel, make sure that it's OK for you to bring your "local girlfriend'2 to visit your room. You don't like to start the negotiation in the hotel reception when you're entering your hotel with an escort. Take care of that earlier to avoid awkward situations.
See also: Global list of girl friendly hotels
There are lots of hotels in and around Taiwan that would allow couples to spend time for some hours. You can take your local girlfriend to such places including the love motels that are found in Taiwan these days.
Stay Safe
Taipei is one of the safest cities you will ever visit, and violent crime is extremely rare. You need to stay alert, active and cautious about certain things and situations. If you are hooking up with a complete stranger, then try to know the person well before sharing personal details and other things with him/her. If you are about to use a private room, then consider checking out each and every corner of that room minutely. This will help you know whether there's any hidden camera or a other similar instrument fitted.
See Also