Kaohsiung
Kaohsiung Sex Guide advises where to find sex, working girls, prostitution, street hookers, brothels, red-light districts, sex shops, prostitutes, erotic massage parlors, strip clubs and escorts in Kaohsiung, Taiwan.
Kaohsiung (高雄; Gāoxióng) [1]) is, with over 2.7 million inhabitants, the second most populated city in Taiwan after New Taipei and is located in the south of the island. Kaohsiung is known for its harbor, although more for commercial than tourism reasons. Hence it is also known as the Harbor Capital (港都) of Taiwan. Its year-round fine weather and the low cost of living make Kaohsiung the place to visit.
Sex and Prostitution in Kaohsiung
There are hundreds of sex workers in Kaohsiung who have arrived from mainland China and lots of prostitutes also from South Korea and Vietnam. The sex scene and prostitution are mostly seen happening during the dark hours of the day. However, one must try and stay secured before entering any of these areas. You may find people who would appear to be a bit suspicious. It will be always better if you choose to ignore that person and avoid becoming a victim of fraudulent act and scams. You can try and figure out areas meant for prostitution by going through the internet and gathering relevant details and updates related to such matters.
Kaohsiung is Taiwan's second largest city and its largest port. Although the ranking has declined steadily over the last few years, Kaohsiung is still the world's sixth largest cargo-container seaport. The city has high concentrations of heavy industry, including steel production, shipbuilding, and other exports that have led to Kaohsiung's relatively high levels of air pollution (though the situation has improved substantially in recent years). Unlike Taipei, Kaohsiung is a planned city with wide streets and slightly less traffic congestion than the capital. In recent years the city has made great strides in transforming itself from a primarily industrial city into a modern Asian metropolis, and several areas of the city, such as along the banks of the Love River (Ai He, 愛河), have benefited from major beautification projects under the tenure of former mayor Frank Hsieh. The city is often known as Taiwan's "Harbor Capital" (港都) because of its close connection and heavy reliance on the ocean and maritime transportation.
Red Light Districts
There is no window type red-light district in Kaohsiung. One can always choose to stay safe while entering an area which has a reputation of having brothel based activities available. At times, conmen might try to put of stories and lure you for something that is fake end of the day. It is always suggested that one should never fall for such a trap. It is always helpful if a person decides to take a close look at each and every detail that is available. You can consult someone who has experience in this matter. At times, the local taxi drivers can prove to be helpful if they have information regarding the availability of red light areas or places similar to that.
Prostitutes and Sex Workers
The area is a bit off the beaten path. You'll take Jiu Ru Road. All the road down towards Feng Shan. Directly after you pass the freeway, Jiu Ru Road. You'll will come to an end at Cheng Qing Road. There'll be a bridge on your right side, and two roads on your left. Take the one in the middle, it's called Jian Guo Road. It's a big road with a curve. Stay on the right side. Along the entire length of the curve, you'll see a bunch of massage parlors and spas with advertising. prices are around 2000 and up.
You may find brothels in and around this place that are disguised as salons and massage parlors. So one and find sex workers and prostitutes operating at these places, providing erotic services and other adult oriented activities for their clients. If you are looking for sex workers and prostitutes in Kaohsiung, then try visiting certain salons which are similar to that of the pink salons and massage spas. The female masseurs working here are mostly working girls offering adult entertainment services for their clients.
Street Hookers
Kaohsiung Railroad station. Be careful of the street action, you may pay a little less ($1600 - $2000NT) and you probably will get what you want, but you are taking a chance of getting ripped off. If you know someone who has been through this experience, then it will be helpful for you. Ask that person regarding things to consider and things that one should avoid. After understanding each and everything carefully, try to keep those points in mind while interacting with the streetwalkers. If you see there is a scope for negotiating, then try and do the needful in order to avail the service at a best possible price.
Hookup with Local Girls
Meeting local girls and getting laid for free is fun! Read more on how to pick up girls in Kaohsiung: https://hookuptravels.com/wiki/Kaohsiung
Live Sex Cams
Can I watch Live Sex Cams in Kaohsiung? - Yes, you can! Basically you can watch our online live sex shows for free anywhere in the world if you're connected to internet. Join to get 10 free private teasers and 9.99 credits for free! You can choose any girl from our trusted Live Sex Cams!
Live Sex Cams are booming at the moment. Webcam models can be found from all over the world and you can find girls, guys, trannies, couples and groups of different ages performing to you. Watching live sex shows is usually free, but if you buy some credits, you will have much better chances to see adult action as desired! It's possible also to hire a webcam model to a private chat room where you can ask the person to fulfill your fantasies.
Where to Get Sex Now
It is easy to get sex online in Kaohsiung. You just need to find the best available girls. See Girls Online Here!
Adult Locations
Talking of adult locations, the brothels disguised as salons and spas will be helpful if you are looking for places offering adult services and other sexual activities.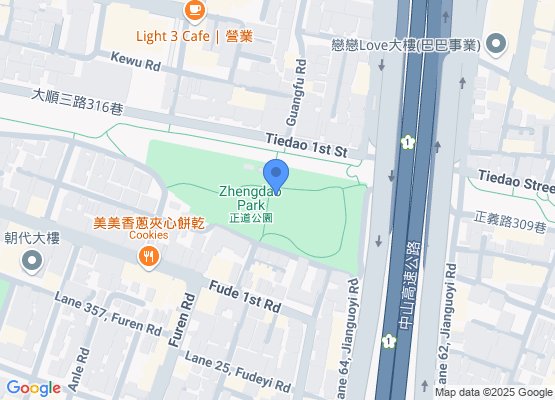 Escort Services and Agencies
Unfortunately we don't list in this category!
Finding an escort when you're travelling can be a bit tricky. An ideal solution for having an alternative for escorts is Ashley Madison. There are thousands of horny girls waiting for you. Find all the beautiful young women at AshleyMadison.com!
You'll find a lot of escorts in Kaohsiung online. You can visit the individual websites of the escort service providers in order to take a look at their offerings. You can sit back at home and decide the right kind of escort service along with the best possible price. Potential clients will be able to enjoy in call and out call services, for which the price may vary according to the selection.
Erotic Massage Parlors
Unfortunately we don't list in this category!
There are Thai massage places all over Kaohsiung and most places you have a good chance to find extra services.
Alice Spa - right side of Jian Guo Road price around 2400NT for full service.
Barber Shops
When you see two spinning barber poles outside the barber shop, you will get there something else than a hair cut. Cute girls are standing there in the colorful kimono-like silk gowns and they make an eye contact when you are passing by.
You may hit these places in order to enjoy the services available. The female masseurs might come up with amazing range of extra services for the purpose of adult entertainments. If you have issues finding erotic massage parlors directly, then consider consulting internet search engines in order to figure out exact locations, contact numbers and other details of such salons and adult parlors in and around Kaohsiung.
Brothels and Sex Clubs
Brothel culture is similar here than many places in mainland China: usually they are barbershops, spas, bath houses, massage parlors and so on. As mentioned earlier, there are lots of brothel based activities which would take place in certain spas and salons in Kaohsiung. So, one can visit either of these places in order to enjoy what's in store over there. You may find KTVs with private rooms allowing visitors to spend time with the working girls performing at those places.
Strip Clubs and Striptease
Strip bars in Kaohsiung are illegal so they operate in KTV-like rooms. Like Cashbox but with girls. Each person pays NT$4,500 to NT$6,000, but inclusive of all the liquor and food you consume. Now, that's pretty expensive! But you get a discount when a regular brings you in. Actually, you'll probably be admitted only if a regular brings you in. So, it would be helpful if the person manages to meet someone who is a regular and convince the person to help him in this matter. If you already have a friend or know someone who is a regular, then that would be the best thing in this matter. Apart from that, one can join adult forums and communities in order to join the conversation and various discussions so that he can stay updated with the latest news and other details related to private sex clubs, strip tease joints and the likes.
Karaoke and KTVs
When you walk into a Lady KTV, you are basically served a buffet of girls. Most Lady KTV don't charge covers, though you are expected to buy a bottle when you walk in and that will cost you $1000NT (~$35US). You might also have to pay $200-300NT (~$7-10US) to buy one of the girls a drink, and then sit and chat with her and see how you like her. If you like her, you can get yourself a booth. Now, you don't have to go that route. You can just walk in, buy a bottle of Scotch, point to a girl and say, "I'll take her!" and that's that – off to the booth with you!
Booths cost $3000-$4000 (~$110-145US) for two hours, unless you're going to crazy expensive places.
Generally-speaking, you have three grades of KTV girl:
Grade A: slammin' hot and not obligated to do much, because of that. They'll sit, drink, flirt, and sing – if you're lucky, they might get topless.
Grade B: not as hot as Grade A, but are willing to do much more. They will likely be completely naked after an hour and will be extremely friendly and fun. Sometimes, you might even get a blowjob, depending on how much of a gentleman you are.
Grade C: just like a strip club, you'll always have the busted cast. They might be uglier or older, but they're going to be extremely willing to please; even having sex is not off-the-table.
So it's really a question of what you want, when you go. Most guys will tell you to go for a Grade B – it's a good compromise. But, understand, these grades are made my the clients – you can't ask the KTV, "Can you give me a nice B-Grade girl?" They won't know what you mean. So it's best to bring a Taiwanese friend to negotiate, to be sure you get what you want. Negotiating with a pimp in a Red Light District, you can be as direct as you want…but at a Lady KTV, you have to have a little finesse.
However, always make sure that the KTV you are about to enter is an adult oriented one. The KTVs are mostly meant for adults, whereas exceptions are there in the matter of Karaoke. You may come across family oriented Karaoke. If you are willing to visit Karaoke bars and KTVs that are meant for adults, then try and ask a localite, for instance a taxi driver or other local guys if they have proper information regarding lady KTVs and Karaoke bars for adult visitors.
Swinger Clubs and BDSM
ALT.com is the best place for local singles, swingers, and couples in the BDSM community to connect with those interested in submissive sex, power exchange, locating persons for new slave roles, erotic BDSM, bondage & fetish sex, as well as live sex dates. Find thousands of play partners for whatever your fetish may be; bondage, foot, cockold, spankings, role-play, electric or water play, sadism and masochism. So whether you have the desire to explore your unrealized fetish fantasies, or you are extremely experienced and would love to train someone new, ALT.com is a community designed for people with like-minded interests to find and connect with each other.
You can ask foreign couples and figure out if they are willing to enjoy swinging activities and other parties. If you don't find this helpful enough, then consider joining online swinger clubs and forums in order to stay well informed regarding potential swinging parties and other actions.
Sex Shops and Adult Stores
If you don't feel like visiting or cannot find any local sex shops in Kaohsiung, you can easily order adult products from Online Sex Shop.
You may find some sex shops and adult novelty stores in and around entire Taiwan. If you find it awkward to approach a shopkeeper directly in this matter, then the best way to shop for adult products is to opt for online stores selling a wide range of adult items and other essential products.
Love Hotels and Short Time Hotels
You can find love motels available in Kaohsiung. At times, the sex workers might come up with relevant suggestions in such matters. If you are hiring any room services, then the working girls may take you to places where the visitors are allowed to enter and spend time with their local girlfriends on a short time basis.
Nightclubs and Bars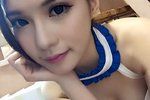 Taipei escort service Taichung Kaohsiung taoyuan outcall massage ☏☏☏☏ call my wechat: hot1811
kaohsiung city
There are many nightclubs and bars in and around Kaohsiung. However, you should try and figure out the ones that would serve your purpose. You can meet new girls and party lovers at these nightclubs and bars. One can get lucky if the other person is interested in any kind of intimacy.
Gay and Lesbian
Gay modeling in internet is getting more popular all the time and it's a big market alongside with gay porn. You can watch gay live sex also in Kaohsiung as long as you are connected to internet. Check it out: Gay Live Sex Video Chat
If you are into gay and lesbian dating, then consider online sites in this matter. These days, there are lots of websites dedicated to lesbian and gay companionship, dating and other services. Thus, joining these forums will definitely be a wise step.
Gay Bars
Cai Se Min - 5 Da Yong St, 551-3757, 561-7276
My Place - 2-2 Yuzhu 1st St. 282-8567
Vanity - 176 Siwei 4th Rd.
Hi-Bar Club - 2/F 228 Nanhua Rd, Sanmin Dist, 236-1069
Gay Karaoke
Colorful Pad Pub - 2/F, 5 Tayou St, Yen Chen District, 551-3757, 561-7276.
Da Heng Game - No. 8, Lane 56, Wu Fu 3rd Rd, 215-5512. (Club for mature men, their admirers and t-girls)
Marui - No. 120 Shing Tieb Rd, 271-4523. (Stylish gay-owned coffee shop with karaoke club downstairs.)
Ming Chiang - 7/F, No.249, Chi Hsien 2nd Rd, 215-8335.
Possible - 2/F, No.461, Chung Shen 2nd Rd, 330-3083.
Other Adult Services
At times, the best way to explore extra services is to ask the escort girls if they have anything in store that would be unique and entertaining for adults.
Dating
Dating in Kaohsiung can be a bit tricky due to cultural differences, so your best bet is to sign up for a dating site before your trip so you can meet a few locals ahead of time. AdultFriendFinder.com lets you meet local members in Kaohsiung and get to know them on a personal basis before you arrive. Take advantage of site features like live chat and member to member webcams so you can begin flirting before arranging a face-to-face meeting. Since your time in Kaohsiung may be limited, get to know each other's desires beforehand, so that when you meet you can start having some real fun.
How to find Sugar Babies and Sugar Daddies
If you are looking for an alternative to escorts in Kaohsiung with a girl who doesn't charge by the hour, sugar dating is the ideal solution. There are thousands of beautiful young women at SecretBenefits willing to do anything for a man who will help them pay their bills.
Often referred to as the "Tinder for Older Guys", SecretBenefits matches hot young women interested in pampering older gentlemen. You don't have to be a millionaire at SecretBenefits.com, you just need to be a respectful gentleman who knows how to treat a woman.
Transsexuals and Shemales
Finding someone for transsexual dating when you're on the road can be a bit tricky, so your best bet is to sign up for a dating site before you go so you can find locals ahead of time. TSdates.com is a dating site designed to help you find exactly what you are looking for in your hookup in Kaohsiung. Take advantage of site features like live chat and member to member webcams so you can begin flirting before arranging a face-to-face meeting. With over 40 million members, and thousands of transsexual members around the world, TSdates.com is the world's largest site of sex-minded friends for discreet encounters and will help you find your next transsexual play partner. You can either opt for dating sites that deal with transsexual and shemale companionship or get in touch with the transsexual and shemale escort service providers online. You may visit their websites and explore things that would be useful for you.
Where can I find shemales in Kaohsiung? You can watch transsexual live sex shows in Kaohsiung as long as you are connected to internet. Check Now: Tranny Live Sex Video Chat

Try Da Heng Game - No. 8, Lane 56, Wu Fu 3rd Rd this pleace have usually t-girls. If there are non so at least they can inform you where to go.
Sexual Services for Women
One can get callboys and male escorts at service by getting in touch with them via phone calls and other modes of communication. There are certain websites having detailed information of the male escorts including their photos, contact details and more. So, visiting these sites can help you explore the possibility of sexual services for women.
Sleeping and Girl Friendly Hotels
See also: Global list of girl friendly hotels
You can visit love motels and other places allowing unmarried couples to spend time. If you are availing in call services of the escort girls, then chances are there that they would ask you to come down to their place where you can spend time with the working girl in a private room.
Stay Safe
Kaohsiung is one of the safest cities you will ever visit, and violent crime is extremely rare. However, it is of course important for people to stay safe and prioritize safety before availing an adult service or any other activities related to sexual entertainment. For instance, using condom is always necessary and one should never neglect its usefulness while having sex. Apart from that, people should stay alert while interacting with strangers and shall abstain from disclosing personal information.
See Also