Sapporo
Sapporo Sex Guide advises where to find sex, working girls, prostitution, street hookers, brothels, red-light districts, sex shops, prostitutes, erotic massage parlors, strip clubs and escorts in Sapporo, Japan.
Sapporo (札幌) is the capital and largest city of the northern island of Hokkaido, Japan.
Sex and Prostitution in Sapporo
Prostitution is illegal in Japan. However, enforcement is lax, and the law specifically defines prostitution as "sex in exchange for money". In other words, if you pay for some other "service" and proceed to have sex by "private agreement," the law does not recognize it as prostitution. As such, Japan still has one of the most vibrant sex industries in the world.
Prostitution in Japan has existed throughout the country's history. While the Anti-Prostitution Law of 1956 states that "No person may either do prostitution or become the customer of it," loopholes, liberal interpretations of the law, and loose enforcement have allowed the sex industry to prosper and earn an estimated 2.3 trillion yen (US$24 billion) a year, which accounts for 0.4 to 0.5% of the nation's GDP.
In Japan, the "sex industry" is not synonymous with prostitution. Since Japanese law defines prostitution as "intercourse with an unspecified person in exchange for payment," most sex clubs offer only non-coital services to remain legal. This has led Joan Sinclair, the author of Pink Box, to observe that the sex industry in Japan ironically "offer[s] absolutely everything imaginable but sex. With about 4000 businesses ranging from clubs and restaurants to soap-lands and brothels, Sapporo has maybe the best nightlife district in Japan, and due to the cold winter a substantial part of it is covered. It has the widest collection of seedy businesses north of places such as Kabuki-cho in Tokyo, but it is mostly just a place to have drink, eat and party - the fastest money spinners are definitely karaoke and noodles - the latter made famous by Ramen Yokocho, but available everywhere else as well.
Red Light Districts
Susukino (すすきの) is a Red-light district in Chūō-ku, Sapporo, Hokkaidō. Besides the endless number of bars and restaurants, Susukino is home to many Hostess and Host Bars as well as home to a booming sex industry. In true Japanese fashion, customer service is a top priority and there is something for everyone. Whether you want scantily clad nurses, more sophisticated and smartly dressed women, or young (18+) pretty Japanese girls dressed as french maids with bunny ears, there will be something here to tickle your fancy.
Prostitutes and Sex Workers
Almost all girls working in registered places (Soap-lands, massage parlors) are Japanese. They seldom accept a Gaijin customer especially in the case he is not eastern Asian (Korean or Chinese) he does not speak Japanese. Most of the street prostitutes and ladies working at unregistered places (Korean massage parlors and brothels) are from China, Philippines, Thailand, Korea and Latin-American countries.
If you just want to have sex with any kind of girl, it is possible and not so expensive if you go to the right place. But to have sex with a Japanese girl is not easy.
Japanese girls have black eyes, black hair and light, yellow, smooth skin. The average height is about 5 feet 2-4 inches. They are not as short as ladies in Thailand or the Philippines. There are more than 150,000 foreigner women in prostitution in Japan; more than half are Filipinas and 40% are Thai.
The low to medium end still carries a price of maybe 10,000 Yen (about 90 USD$), and higher from 20,000 - 30,000. That's not even going into the really expensive places. At soaplands price is 10,000 - 100,000 yen for full service. At Massage parlor places, 6,000-15,000 yen for BJ. HOTETORU, 18,000 - 35,000 yen for full service.
Street Hookers
Most of the street prostitutes in Japan are from China, Philippines, Thailand and Korea. Price for sex in the street is cheaper than in massage places and street prostitutes in Japan are usually quite good looking if you compare to other westernised countries.
Hookup and Pick Up Local Girls
Meeting local girls and getting laid for free is fun! Read more on how to pick up girls in Sapporo: https://hookuptravels.com/wiki/Sapporo
Live Sex Cams
Can I watch Live Sex Cams in Sapporo? - Yes, you can! Basically you can watch our online live sex shows for free anywhere in the world if you're connected to internet. Join to get 10 free private teasers and 9.99 credits for free! You can choose any girl from our trusted Live Sex Cams!
Live Sex Cams are booming at the moment. Webcam models can be found from all over the world and you can find girls, guys, trannies, couples and groups of different ages performing to you. Watching live sex shows is usually free, but if you buy some credits, you will have much better chances to see adult action as desired! It's possible also to hire a webcam model to a private chat room where you can ask the person to fulfill your fantasies.
Where to Get Sex Now
It is easy to get sex online in Sapporo. You just need to find the best available girls. See Girls Online Here!
Adult Locations
There are some interesting places for adult entertainment in Sapporo.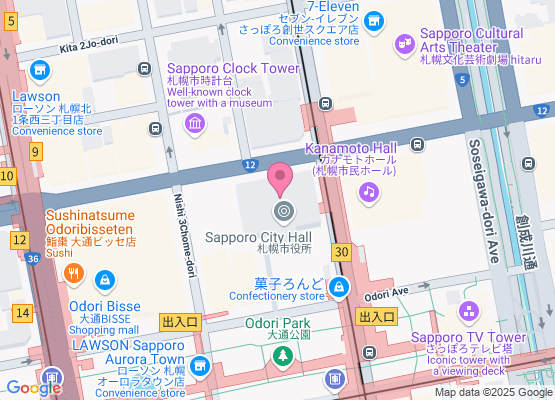 Escort Services and Agencies
Unfortunately we don't list in this category!
Finding an escort when you're travelling can be a bit tricky. An ideal solution for having an alternative for escorts is Ashley Madison. There are thousands of horny girls waiting for you. Find all the beautiful young women at AshleyMadison.com!
There are a number of good escort services with the girl coming to your hotel room. Prices usually start from 28,000yen for 1 hour or 45,000yen for 2 hours. You can find a large selection of escorts online.
Erotic Massage Parlors
Unfortunately we don't list in this category!
There are many Erotic massage parlors in Tokyo. One of the famous method is Kaishun Massage is an art of erotic massage derived from old ancient China, which the male genitals rejuvenate to stimulate the testicles, the groin or crotch, the anal and of course the penis gently.
A Kaishun session:
Girl washes your erogenous area with gently touch. She would try to find your erotic pleasure.
She enhances your erotic pleasure by the nipple lick etc. of putting the gently touch. You would be massaged to touch, to lick, to suck up gently by her.
Whole body esthetics with oiling
You would be massaged whole body by her with oil. Legs, Arms, Butt, Scruff, Necks, Backs, Hips, Nipples, Testicles and Groin.
She very carefully massages your the root part of your thigh by hand and arms. Your lymph would be stimulated gently. A groin has the lymph and the nerve. This massage is very effective in a healthy promotion of the man's sexual functions.
The testicle massage is just for your rejuvenation. She would stimulate your testicle little by little. Our massage is added the original arrangement for erotic. It would enhance your erection.
You would experience the erotic pleasure by our rejuvenation massage never before in your life. She would increase your sexual pleasure by the famous face sitting with T-back and her's aroma.
You could experience it over 90minutes session if you want. You would be stimulated your prostate by a skillful finger technique. Girls has trained by the professional would visit to you. She acquired knowledge for Prostate Massage.
Ultimate hand service with warm and silky lotion. She leads you to the ejaculation with the combination of the testicle massages and hand service.
Brothels and Sex Clubs
Soaplands (ソープランド, sōpurando) are Japanese brothels where the girls bath you then provide blow jobs, hand jobs, body slides, anal sex or sumata (simulated sex with the girl rubbing up against your penis to get you off). Vaginal intercourse is illegal for brothels to offer as a service though you will find that most places do offer it.
In Sapporo you can find brothels around Susukino station where you can see big neon lights.
Strip Clubs and Striptease
Looop is a ladie's bar / pole dance club / half naked women walking around bar in Susukino, Sapporo Japan. It is basically a club where sexy girls in bikinis walk around, pour you drinks, and talk to you. It could be a good place for a stag or bachelor party with your guys during the night.
There is a pole in the centre of the stage and the pole dancers are good, amazing bodies with muscular legs spinning and twirling like crazy.
There is no touching of the girls, only talking. The price on the door is 3,880 yen for an hour including nomihodai (all you can drink), but actually it costs little more than that. The bill will usually be something like 5,000 yen after one hour. This includes tax and the girls "talking" to you.
Address: Minami 7, Nishi 3, Susukino, Bell 7 building, 7F, Sapporo Japan
Looop is located down the main Susukino road opposite Rad Brothers on the corner.
Tel: 011-206-4323
Prices: 19:30 - 22:00 2,800 yen + 10% tax / 22:00 - 25:00 3,800 yen + 10% tax
Karaoke and KTVs
You can find hostess bars from Susukino area.
Swinger Clubs and BDSM
ALT.com is the best place for local singles, swingers, and couples in the BDSM community to connect with those interested in submissive sex, power exchange, locating persons for new slave roles, erotic BDSM, bondage & fetish sex, as well as live sex dates. Find thousands of play partners for whatever your fetish may be; bondage, foot, cockold, spankings, role-play, electric or water play, sadism and masochism. So whether you have the desire to explore your unrealized fetish fantasies, or you are extremely experienced and would love to train someone new, ALT.com is a community designed for people with like-minded interests to find and connect with each other.
Some couples are searching for swinging action in Sapporo online.
Sex Shops and Adult Stores
If you don't feel like visiting or cannot find any local sex shops in Sapporo, you can easily order adult products from Online Sex Shop.
Most sex shop in Japan are online shops.
Love Hotels and Short Time Hotels
There are a few Love hotels in Sapporo.
Rima Style - 5丁目-289 Minami 8 Jonishi Chuo Ward, Sapporo, Hokkaido 00-81-11-511-0676
Pharaoh's - 2-15-5 Minami 3 Jonishi - Chuo Ward, Sapporo, Hokkaido 00-81-11-252-2211
Nightclubs and Bars
There are many nice nightclubs and bars in Sapporo where you can try your luck to find sex for free.
Gay and Lesbian
Gay modeling in internet is getting more popular all the time and it's a big market alongside with gay porn. You can watch gay live sex also in Sapporo as long as you are connected to internet. Check it out: Gay Live Sex Video Chat
Lesbian, gay, bisexual, transgender (LGBT) persons in Japan may face legal challenges not experienced by non-LGBT persons. Same-sex sexual activity was legalized in 1880 after the installation of the Napoleonic Code and the age of consent is currently equalized. Same-sex couples and households headed by same-sex couples are ineligible for the legal protections available to opposite-sex couples. Although Japanese culture and major religions originated in and imported to Japan do not have a history of hostility towards homosexuality, Japanese citizens are reportedly divided on the issue of accepting homosexuality, with a recent poll indicating that 54 percent agreed that homosexuality should be accepted by society whilst 36 percent disagreed, with a big age gap. Although many political parties have not openly supported or opposed LGBT rights, there are several openly LGBT politicians joined in office. A law allowing transsexuals to change their legal gender post-sex reassignment surgery was passed in 2008. Discrimination on the basis of sexual orientation is banned in certain cities.
Gay Bathhouse
Mens House Zoo, 7.6 Building 2F Minami 7-jo Sapporo
Tel: 513 1566
Full facility gay bathhouse in Sapporo.
Other Adult Services
Dating
Dating in Sapporo can be a bit tricky due to cultural differences, so your best bet is to sign up for a dating site before your trip so you can meet a few locals ahead of time. AdultFriendFinder.com lets you meet local members in Sapporo and get to know them on a personal basis before you arrive. Take advantage of site features like live chat and member to member webcams so you can begin flirting before arranging a face-to-face meeting. Since your time in Sapporo may be limited, get to know each other's desires beforehand, so that when you meet you can start having some real fun.
How to find Sugar Babies and Sugar Daddies
If you are looking for an alternative to escorts in Sapporo with a girl who doesn't charge by the hour, sugar dating is the ideal solution. There are thousands of beautiful young women at SecretBenefits willing to do anything for a man who will help them pay their bills.
Often referred to as the "Tinder for Older Guys", SecretBenefits matches hot young women interested in pampering older gentlemen. You don't have to be a millionaire at SecretBenefits.com, you just need to be a respectful gentleman who knows how to treat a woman.
Transsexuals and Shemales
Finding someone for transsexual dating when you're on the road can be a bit tricky, so your best bet is to sign up for a dating site before you go so you can find locals ahead of time. TSdates.com is a dating site designed to help you find exactly what you are looking for in your hookup in Sapporo. Take advantage of site features like live chat and member to member webcams so you can begin flirting before arranging a face-to-face meeting. With over 40 million members, and thousands of transsexual members around the world, TSdates.com is the world's largest site of sex-minded friends for discreet encounters and will help you find your next transsexual play partner.
Where can I find shemales in Sapporo? You can watch transsexual live sex shows in Sapporo as long as you are connected to internet. Check Now: Tranny Live Sex Video Chat

In Japan ladyboys are called NewHalf as they are half girl and half boy. Whether you call them Newhalf, ladyboys, transsexuals, Shemales, if you are looking for ladyboys in Japan then you can find them. There are quite a lot of Japanese ladyboys, some have had the full conversion (post-op) and some have just had breast implants and still have a cock (pre-op). Though generally the pre-op Japanese ladyboys are taking hormones as part of their conversion so they are unable to get an erection or ejaculate. You will also find some Thai and Philippino ladyboys who live and work in Sapporo.
There are not any bars that are specifically for ladyboys in Sapporo but there are a few bars where you will get a mixture of genuine girls and ladyboys. Most of these are working ladyboys who are looking for money. This can very between 20,000 - 30,000 Yen to take them back to your hotel room.
Sexual Services for Women
There are a huge number of night clubs, bars and pubs where women can easily find a male company for the night for free.
Kagema (陰間) is a historical Japanese term for young male prostitutes. There are still a good selection of them online.
Sleeping and Girl Friendly Hotels
You will find the Hotels' phone operators at AM very helpful and knowledgeable about whether any particular hotel is girl friendly or not.
Stay Safe
No smoking. Downtown Sapporo is a smoke-free area. Smoking on public streets and in public buildings will get you fined, should the police be inclined, so please use smoking areas in cafes. Relatedly, cigarette vending machines require a special ID card.
See Also