Saba
Saba Sex Guide advises where to find sex, working girls, prostitution, street hookers, brothels, red-light districts, sex shops, prostitutes, erotic massage parlors, strip clubs and escorts in Saba.
Saba, known as "The Unspoiled Queen" due to the protection of its unique ecosystem, is a 13 sq km (5 sq mi) volcanic island in the Leeward Antilles. Since it is not a reef island, it does not have the sandy beaches most notable in the Caribbean, but rather mostly cliff faces and rocky shores. The island, however, attracts tourists for the diverse and vibrant ecosystem and the unique diving experience (pinnacle diving, wall diving, etc...).
The population of Saba is 1,991 people spread into four major villages and includes the 200-300 medical students attending the Saba University of Medicine. The medical school houses a hyperbaric chamber, which coincides nicely with Sabas extensive diving draw.
Politically, Saba is a "special municipality" fully integrated in the Netherlands proper.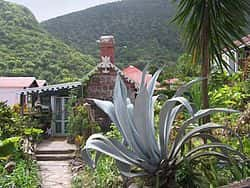 Sex Scene and Prostitution
Due to its low population (1,991 in 2013), there are no reports of permanent prostitution on the Saba. It was reported in 2013 that "exotic dancers" were coming to the island at weekends and engaging in prostitution.
Must see
Where to Get Sex Now
It is easy to get sex online in Saba. You just need to find the best available girls. See Girls Online Here!
Red Light Districts
Prostitutes and Sex Workers
Street hookers
Strip clubs
Erotic massage parlors
Transsexuals
Gay and Lesbian
Gay modeling in internet is getting more popular all the time and it's a big market alongside with gay porn. You can watch gay live sex also in Saba as long as you are connected to internet. Check it out: Gay Live Sex Video Chat
Sexual Services for Women
Sex Shops and Adult Stores
If you don't feel like visiting or cannot find any local sex shops in Saba, you can easily order adult products from Online Sex Shop.
Escort services, agencys, escorts
Sleeping
Stay safe
Saba offers a wide array of trails on which to hike, but know how good a hiker you are before choosing a trail. Some trails can be treacherous, and some hikes very difficult. If you don't go prepared to hike, stick to the easier paths. Beware of slippery moss, mud, and the occasional steep section. A walking stick is a tremendous help in making safe descents down the steep paths, particularly the trails leading to the coast.
Saba has a very low crime rate, and many locals do not even lock their homes or cars. [4]. Though the island saw a temporary increase in crime in 2011 and 2012, it became significantly safer again in 2013.
The usual safety precautions are required while diving. A hyperbaric chamber is available at the Saba National Marine Park at the Fort Bay Harbour and is maintained by the Saba Conservation Foundation.
It is not recommended to enter into the sulphur mine (especially not alone) as the high concentrations of sulphur in the air can cause unconsciousness within seconds and a prompt rescue would be logistically impossible.
See Also
See Also