Port Louis
Port Louis Sex Guide advises where to find sex, working girls, prostitution, street hookers, brothels, red-light districts, sex shops, prostitutes, erotic massage parlors, strip clubs and escorts in Port Louis, Mauritius.
Port Louis (French: Port-Louis) is the capital city of Mauritius, located in the Port Louis District, the western part also lies in the Black River District. The city is the country's economic, cultural, political centre and most populous city, it is administered by the Municipal City Council of Port Louis. According to the census made by Statistics Mauritius in 2012, the population was at 148,001.
Sex and Prostitution in Port Louis
Mauritius, and the neighbouring islands states of Comoros, Madagascar and Seychelles, are anomalies in the context of HIV/AIDS in Africa. Prevalence is very low - around 0.37 percent, or 24,000 confirmed cases - and restricted to a few sections of the population.
Red Light Districts
There is no actual Red-light district in Port Louis, but you can find Prostitution in Jardin de la Compagnie gardens at any time of the day. Daytime there are only a handful of working girls, but in the nighttime it becomes the city's favoured hangout for drug addicts, but also more hookers will come there. You can pick up girl from here for a quick sex for just $20, but all night costs up to a $100.
The prostitutes in the Port Louis red-light district are not at all pushy and if you are not interested in sex, then a firm 'NO' will make them go away.
Prostitutes and Sex Workers
Prostitution is very common in Port Louis.
One-night stand with a prostitute in Mauritius cost around Rs 1,000 to Rs 4,000 ($US 30-120).
Street Hookers
You can find streetwalkers in Port Louis from these areas:
Jardin de la Compagnie as known as The Company Gardens is a beautiful tourist destination during the day, but it has an extremely unsavoury reputation past sunset, being a well-known haunt for prostitutes and drug-pushers/addicts.
Prostitution is alive and thriving in Mauritius as a drive down the Quatre Bornes main road after 9PM will make evident.
Live Sex Cams
Can I watch Live Sex Cams in Port Louis? - Yes, you can! Basically you can watch our online live sex shows for free anywhere in the world if you're connected to internet. Join to get 10 free private teasers and 9.99 credits for free! You can choose any girl from our trusted Live Sex Cams!
Live Sex Cams are booming at the moment. Webcam models can be found from all over the world and you can find girls, guys, trannies, couples and groups of different ages performing to you. Watching live sex shows is usually free, but if you buy some credits, you will have much better chances to see adult action as desired! It's possible also to hire a webcam model to a private chat room where you can ask the person to fulfill your fantasies.
Adult Locations
There aren't too many adult venues in Port Louis but you can find few nice strip clubs, brothels and massage salons.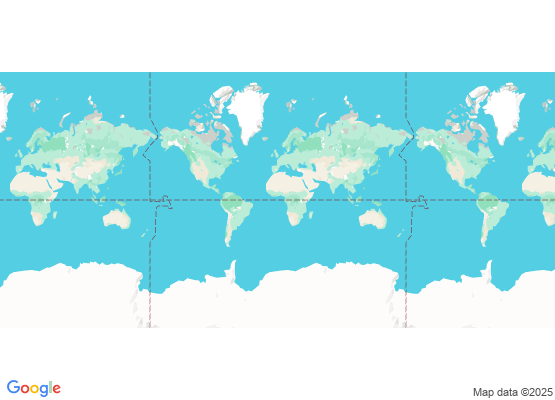 Escort Services and Agencies
There are some escort service providers advertising online.
Erotic Massage Parlors
Usually the price of massage in Mauritius is Rs 300-400 ($US 9-12). You have to pay same amount extra for a blowjob or handjob.
Where to find Erotic Massage in Port Louis:
There is one Erotic massage parlour situated near Honda showroom in Port Louis. The setting is very good so are the ladies. Massage ladies charge Rs 800 ($US 24) for one hour plus extras. The girls are above average but not super hot.
Another sexy massage salon is Trou aux Biches today. While coming from Mont Choisy, you need to turn left in front of the Trou aux Biches Public Beach. After leaving the Trou aux Biches Police Station, go towards Triolet. After around 200 meters, take a turn on your left. It is around 200m along the road. There is usually few girls, most below average. Price is Rs 400 ($US 12) for half an hour massage. FS is available for Rs 1200 ($US 36). You may be able to bargain the price down.
You can also find Erotic massage parlors just next to Boulette Palace, behind KFC (Indira), On top of Armougam (Horse betting) near QB police station, Candos - opposite hospital, Sodnac and at bassin road near bougwari shop.
Most massage parlors close around 9 or 10pm.
You can also find ads (in French) in the newspaper "L'express" for massage parlors but even if you manage to understand the accent of the person answering and the address, you might find the parlour closed after 4 pm and it is not always clear what kind of massage they do. Most salons want to make it look like normal massages even when you could get more than that. Then you have to negotiate with the ladies but sometimes, it is even impossible because the rooms are not really separate and all other girls and clients can hear what you say, so do it quietly.
Brothels and Sex Clubs
Over the years few private clubs have been set up throughout the Island. Many offer exclusive luxury and networking spots for mainly tourists but now are open to the local folks too. It is alleged that these private clubs offer more than relaxing atmosphere.
When a potential customer walks in to these clubs, girls generally tend to dance with customers so as to tempt them to pay for extra sexual services. Girls try to get them to buy drinks for them too, which the club charges a lot for and dancers obtain some commission on these drinks as well as for the sexual service they eventually offer to the client. A beer can cost up to Rs 500 ($US 15) and by the time the night is over, the customer has surely spent more on drinks than on the sexual favours. There are clients who are only after a erotic lap dance, but the majority are after sex.
Where to find Brothels in Mauritius:
This place is on the main road well before the junction to Curepipe (La Ville-Lumière). The place operates as a night club but is rather a hooker pick up joint with rooms upstairs.
Quality is not the best but Full Service for Rs 1200 ($US 35) with a reasonably looking chick is a good deal. Whore house gets busy after 10pm.
Entrance fee is Rs 200 ($US 6) to the night club and there might be 3 to 4 whores to choose from.
Resto cum beer parlour and a guest house at Flacq named as Kim Dragon (Route St Jean, Quatre Bornes, Mauritius). At this place you will find a variety of escorts in weekdays, and less in the weekends. Some time girls from the college comes there for extra money on weekends. Prostitutes charge starting from 800 to 1500 ($US 24-45) including the guest house charge for full service for 1 hour.
Strip Clubs and Striptease
Strip clubs in Port Louis:
The Ritz Club (Gentlemen's club)
Address: Royal Road, Baie du Tombeau, Baie du Tombeau
Phone: (230) 247 4979
Secondary Phone: (230) 247 4980
Not very busy on weekdays, only around 4-5 whores.
Entrance fee is 550 RS ($US 18). Expensive drinks. Escort girls cost 4500 RS ($US 135) (for 1 hour sessions. Private lap-dance 500 RS ($US 15) and 500 RS ($US 15) extra for quick blow job.
Karaoke and KTVs
KTVs (hostess karaoke bars with beautiful female staff) are popular in some parts of Asia but you cannot find any of them from Port Louis.
Swinger Clubs and BDSM
ALT.com is the best place for local singles, swingers, and couples in the BDSM community to connect with those interested in submissive sex, power exchange, locating persons for new slave roles, erotic BDSM, bondage & fetish sex, as well as live sex dates. Find thousands of play partners for whatever your fetish may be; bondage, foot, cockold, spankings, role-play, electric or water play, sadism and masochism. So whether you have the desire to explore your unrealized fetish fantasies, or you are extremely experienced and would love to train someone new, ALT.com is a community designed for people with like-minded interests to find and connect with each other.
Swinger clubs (lifestyle clubs), are formal or informal groups that organize sex-related activities or establishments where patrons can engage in sex acts with other patrons. There aren't any swinger clubs in Port Louis.
Sex Shops and Adult Stores
If you don't feel like visiting or cannot find any local sex shops in Port Louis, you can easily order adult products from Online Sex Shop.
Condoms can be bought from pharmacies and you should always use them when having sex in Mauritius.
Love Hotels and Short Time Hotels
Love hotels are popular in some parts of Asia, especially in Japan. There are also many love motels and short-time hotels in South America. Unfortunately you cannot find any real Japanese style love hotels in Port Louis. If there are short-time hotels near by, usually the working girls know all of these places.
Nightclubs and Bars
There are some nice nightclubs and bars in Port Louis where you can try your luck to find sex for free.
Gay and Lesbian
Gay modeling in internet is getting more popular all the time and it's a big market alongside with gay porn. You can watch gay live sex also in Port Louis as long as you are connected to internet. Check it out: Gay Live Sex Video Chat
At a first glance, no law seems to exist which prohibits homosexuality. The laws in Mauritius however, do not directly apply to homosexuality. Worth mentioning is however in the paragraph 250 (5 years imprisonment for sodomy). Gays in Mauritius lead a secluded life. A real gay scene does not exist. Many men marry or lead double lives. Generally speaking inconspicuous conduct in public is recommended. The first Mauritian Gay Pride (the Rainbow March, organized by "the Collectif Arc en Ciel"), was held in Rose Hill in May 2006 and attracted around 600 people. This group is right now advocating for the recognition of LGBT rights in the Mauritian law. More than 200 Mauritian gays took part in a smaller version of gay Pride in June, called "The March of Gay Visibility", which according to the organisers was a great success despite the island's non recognition of homosexuality as a sexual orientation.
Other Adult Services
You can ask a working girls to fulfill your special sex needs.
Dating
Dating in Port Louis can be a bit tricky due to cultural differences, so your best bet is to sign up for a dating site before your trip so you can meet a few locals ahead of time. AdultFriendFinder.com lets you meet local members in Port Louis and get to know them on a personal basis before you arrive. Take advantage of site features like live chat and member to member webcams so you can begin flirting before arranging a face-to-face meeting. Since your time in Port Louis may be limited, get to know each other's desires beforehand, so that when you meet you can start having some real fun.
How to find Sugar Babies and Sugar Daddies
If you are looking for an alternative to escorts in Port Louis with a girl who doesn't charge by the hour, sugar dating is the ideal solution. There are thousands of beautiful young women at SecretBenefits.com willing to do anything for a man who will help them pay their bills.
Often referred to as the "Tinder for Older Guys", SecretBenefits matches hot young women interested in pampering older gentlemen. You don't have to be a millionaire at SecretBenefits.com, you just need to be a respectful gentleman who knows how to treat a woman.
Transsexuals and Shemales
Finding someone for transsexual dating when you're on the road can be a bit tricky, so your best bet is to sign up for a dating site before you go so you can find locals ahead of time. TSdates.com is a dating site designed to help you find exactly what you are looking for in your hookup in Port Louis. Take advantage of site features like live chat and member to member webcams so you can begin flirting before arranging a face-to-face meeting. With over 40 million members, and thousands of transsexual members around the world, TSdates.com is the world's largest site of sex-minded friends for discreet encounters and will help you find your next transsexual play partner.
Where can I find shemales in Port Louis? You can watch transsexual live sex shows in Port Louis as long as you are connected to internet. Check Now: Tranny Live Sex Video Chat

In Port Louis, there are some transexual prostitutes around the central Garden (Company Gardens). The place does not look very safe at night.
Sexual Services for Women
Mauritius is a popular Female sex tourism]]. Many western women travel there to have fun with young local men.
Sleeping and Girl Friendly Hotels
Which hotel to go with a girl:
Gold Leaf Hotel, 14 Maupin Street, Port Louis, Mauritius
Nice hotel where you can discreetly ask the owner to call prostitutes to your room.
Stay Safe
The crime rate has decreased in recent years and Mauritius is a much safer country for visitors than most other destinations. The Tourism Police and Coast Guards patrol regularly in areas frequented by tourists, and most cities, beaches and other major attractions are under camera surveillance. Nevertheless, you should exercise common sense and look out for suspicious behaviour, as you would anywhere in the world as tourist are usually more vulnerable to theft.
Be a smart traveller. Before your trip: Organize comprehensive travel insurance and check what circumstances and activities are not covered by your policy. Register your travel and contact details, so that you can be contacted in an emergency.
Some advice:
Secure your valuables materials.
Littering of waste and smoking in public places, renting unlicensed taxis are severely fined by the police and gross misconduct may also be entitled to jail.
Respect others and avoid dispute.
If you are a victim of any crime, report it to the police right away.
See Also