Osh
Osh Sex Guide advises where to find sex, working girls, prostitution, street hookers, brothels, red-light districts, sex shops, prostitutes, erotic massage parlors, strip clubs and escorts in Osh, Kyrgyzstan.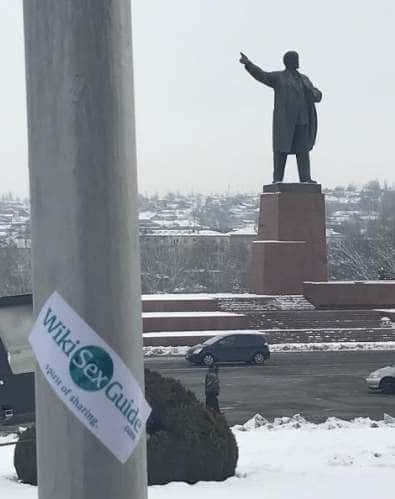 Osh (Kyrgyz: Ош, Russian: Ош, Uzbek: O'sh) is the second largest city in Kyrgyzstan, located in the Fergana Valley in the south of the country and often referred to as the "capital of the south".
Sex and Prostitution
Prostitution in Kyrgyzstan is illegal and only sex within a legalized marriage is permitted. Prostitution has been blamed for a rise in AIDS.
Where to Get Sex Now
It is easy to get sex online in Osh. You just need to find the best available girls. See Girls Online Here!
Red Light Districts
A local Red Light district is located on Masalieva street (улица Масалиева). Local citizens say that there used to be hundreds of prostitutes on this street in the past. Now because of regulations their number decreases every year. Street hookers are from 18 to 25 years old and they go out on streets at 22.00 and stay there until the last client.
Prostitutes and Sex Workers
In Kyrgyzstan, most Uzbek prostitutes fear running into members of their country's diaspora, so they tend not to work on the streets, preferring saunas and hotels.
Street Hookers
Prostitutes from streets gradually move to brothels and internet forums. Being a sex worker is illegal and police raids streets of the city regularly. These hookers risk to loose potential clients and money they have earned already.
Strip Clubs & Lap Dance
There are no strip clubs in Osh. If you want to have fun and meet someone, you can go to a local night club or a karaoke club. But if you are up for naked dances, call a prostitute who is skillful enough to dance striptease for you. Such prostitute will cost more than a regular one.
Brothels
When talking about saunas in Osh the first thing that comes in mind is sex with a prostitute. These steam venues have become tightly associated with prostitution over the years. A lot of whore houses hide under cover of brothels. Ask an administrator of the venue about working girls and he will call all available ones for you. An hour of sex in such brothels costs about 30$.
Erotic Massage Parlors
Erotic massage is provided by individually working prostitutes only. They are able to fulfill the craziest of your dreams as long as you can afford it. A session starts with a shower with a masseuse, then a half an hour massage session that ends with a happy ending. What happens next is absolutely up to you and a masseuse.
Escort Services & Agencies
Finding an escort when you're travelling can be a bit tricky. An ideal solution for having an alternative for escorts is Ashley Madison. There are thousands of horny girls waiting for you. Find all the beautiful young women at AshleyMadison.com!

If you decide to order a woman from an escort, do not expect to find a beautiful and intelligent woman. Usually quality of women from escorts is not much higher than of prostitutes from brothels. Contacts of such agencies can be found online and in newspapers. You call and tell a pimp that you need women for a vacation and soon a few of them will be delivered straight to the place you tell.
Transsexuals / Shemales
There are no transsexuals in Osh, or at least they hide their true sexual nature. You may find a transgender who would like to play naughty games through a webcam.
Gay and Lesbian
Lesbian, gay, bisexual, and transgender (LGBT) persons in Kyrgyzstan may face legal challenges not experienced by non-LGBT residents. Both male and female same-sex sexual activity is legal in Kyrgyzstan, but same-sex couples and households headed by same-sex couples are ineligible for the same legal protections available to opposite-sex married couples.
Sexual Services for Women
There are several dating websites where people from Osh get together for a one night stand, short loving affair or even a long and serious relationship.
Sex Shops and Adult Stores
Osh doesn't have an offline adult store. Instead, there is a bunch of sex accessories offered by numerous online sex shops. Products range from simple condoms to sex dolls that look and feel like real. Online stores offer 100% anonymity, all products are delivered in black packages, so that no one will ever guess what is inside.
Sleeping
Many hotels cooperate with prostitutes (or their pimps) and police officers at the same time. Every time police raids the city, prostitutes seem to disappear from hotels! This is good for a foreign traveller if he doesn't want to get in trouble with the law.
Stay Safe
Osh is an old city and it is often referred to as a southern capital of Kyrgyzstan. It used to be one of the cheapest cities in the world, but several years ago prices have risen. Though the city is almost 3 thousands years old, there are no sights for tourists to see. Remember to protect yourself when having sex with street prostitutes.
See Also