Gibraltar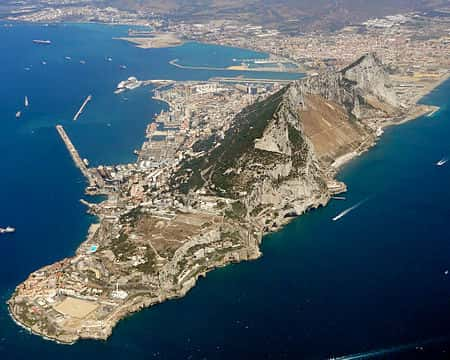 Gibraltar Sex Guide advises where to find sex, working girls, prostitution, street hookers, brothels, red-light districts, sex shops, prostitutes, erotic massage parlors, strip clubs and escorts in Gibraltar, United Kingdom.
Gibraltar, colloquially known as The Rock, (or simply 'Gib'), is an overseas territory of the United Kingdom with a 2004 population of approximately 27,800 people. It sits at the entrance to the Mediterranean Sea, and is bordered by Spain to the north. The people of Gibraltar are British citizens.
Sex Scene and Prostitution
In the United Kingdom, prostitution itself (the exchange of sexual services for money) is legal,[2] but a number of related activities, including soliciting in a public place, kerb crawling, owning or managing a brothel, pimping and pandering, are crimes.
In England, Wales and in Northern Ireland it is an offence to pay for sex with a prostitute who has been "subjected to force" and this is a strict liability offence (clients can be prosecuted even if they did not know the prostitute was forced). It is illegal to buy sex from a person younger than 18, although the age of consent for non-commercial sex is 16.
Where to Get Sex Now
It is easy to get sex online in Gibraltar. You just need to find the best available girls. See Girls Online Here!
Red Light Districts
There is no Red-light district in Gibraltar and no Window prostitution either.
Prostitutes and Sex Workers
There is not much prostitution in Gibraltar, but Spanish cities are just a short drive away and Morocco is also nearby if you are willing to cross the ocean by boat.
Street Hookers
Gibraltar itself has no street walkers at all. You have to either go to Spain or find and escort. If your are willing to travel across the border, you can try the street called "Calle Gibraltar" in La Linea, it used to be full of whore houses and brothels in the old days but has now reduced to a couple street prostitutes. If you are lucky enough to find an street whore, the price is around 40 euros for sex.
Live Sex Cams
Can I watch Live Cams in Gibraltar? - Yes, you can! Basically you can watch our online live sex shows for free anywhere in the world if you're connected to internet. You can choose any girl from our trusted Live Sex Cams! Join to get 10 free private teasers and 9.99 credits for free!
Live Sex Cams are booming at the moment. Webcam models can be found from all over the world and you can find girls, guys, trannies, couples and groups of different ages performing to you. Watching live sex shows is usually free, but if you buy some credits, you will have much better chances to see adult action as desired! It's possible also to hire a webcam model to a private chat room where you can ask the person to fulfill your fantasies.
Adult Locations
Escort Services and Agencies
Finding an escort when you're travelling can be a bit tricky. An ideal alternative to escorts is a girl who is looking for a mutually beneficial relationship. There are thousands of horny girls willing to do anything for a generous guy. Click Here to hookup with a beautiful young woman now.
Spanish escort agencies operate in Gibraltar too. You will find lost of young and mature white and Latin women who work on in-calls and will come to your hotel room or an apartment you rent to make you happy!
Erotic Massage Parlors
There is some independent escorts in Gibraltar who provide erotic massage, but again you need to travel to Spain across the border to find a good body rub place.
Brothels and Sex Clubs
Plenty of opportunity in San Roque, between Gibraltar and Algecieras. Look for La Logo, just off the motorway. Very near is the Hotel Fortuna - large, lit up like Blackpool.
Park underneath this once hotel and the entrance is in the carpark. Plenty of girls - there are about 40 hot girls. Some Spanish (ish) , most eastern Europe.
You need to buy a drink - expect 25 Euros, then its 146 Euros for an hour for sex
Nice rooms - VERY clean and warm.
Strip Clubs and Striptease
There is plenty of bars and clubs in Gibraltar. Mostly small but very cheap
If you want strip clubs or brothels, go over the boarder into Spain, get a taxi and for a place called Los Lagos (10mins from the border) in dual carriageway towards Los Barrios.
Karaoke and KTVs
Swinger Clubs
Swingers Midnight - One of the most well known swinger proposals for couples in the whole of Spain. Swingers Midnight works as an association with scheduled events for their members and occasional guests, that usually take place on Saturdays, starting in the afternoon and going on till the early morning. The parties are held in a large and gorgeous house, located nearby Algeciras, that combines varied indoor and outdoor settings. Only couples and single girls are admitted.
Sex Shops and Adult Stores
If you don't feel like visiting or cannot find any local sex shops in Gibraltar, you can easily order adult products from Online Sex Shop.
If you don't feel like visiting or cannot find any local sex shops in Gibraltar, you can easily order adult products from Online Sex Shop.
There is no sex shops in Gibraltar currently. But you can find condoms from most shops.
Love Hotels and Short Time Hotels
Nightclubs and Bars
Gay and Lesbian
Gay modeling in internet is getting more popular all the time and it's a big market alongside with gay porn. You can watch gay live sex also in Gibraltar as long as you are connected to internet.
Check it out: Gay Live Sex Video Chat
There is only one gay bar in Gibraltar called "Charles' Hole-in-the-Wall". It is a gay owned place which historically has been mostly used by the Royal Navy (but without a gay ambience). However, in the last couple years there is less of a Navy presence in Gibraltar and the bar has increasingly started to be used by gay crowd (mostly men). Charles ("Charlie") is the owner, an easy-going and nice person who is also Secretary of GGR. (Gibraltar Gay Rights). The bar is located on Castle Street. If you walk from Casemates Square up Main Street, you will eventually pass the Post Office on the right. A little further on to your left and you will find Bell Lane. If you walk to the top of Bell Lane you will see straight ahead of you a long set of steps. That is Castle Street and the bar is just a little way up to the left (there is a big sign). The "Charles' Hole-in-the-Wall" opens every evening from approximately 18:30.
Other Adult Services
Dating
Dating in Gibraltar can be a bit tricky due to cultural differences, so your best bet is to sign up for a dating site before your trip so you can meet a few locals ahead of time. AdultFriendFinder.com, for example, lets you meet local members in Gibraltar and get to know them on a personal basis before you arrive. Take advantage of features like live chat rooms and member webcams so you know who you are chatting with before arranging a face-to-face meeting. Since time in your destination may be limited, get to know each other's desires beforehand so when you do meet, you can skip the awkward introductions and start having some real fun.
Transsexuals and Shemales
For Shemale escorts, it is best to travel across the border to Spain because some people call Spain the paradise of Europe for transexual lovers.
Sexual Services for Women
A woman who wants have sex during her vacation and doesn't want to pay a cent for it, should go straight to a bar, order a drink and sip on it waiting for a man interested in the same thing.
Sleeping and Girl Friendly Hotels
A foreign traveler who wants to stay in Gibraltar should book a hotel room way ahead of his trip if he wants to have a comfortable placement. Central hotels are extremely expensive and are not worth the price. Another option is to live in a Spanish hotel nearby.
Stay Safe
Gibraltar has a low crime rate and a large and efficient police force modelled on the British system to ensure it stays that way.
There are a few recent reports, however, of people being attacked on the Spanish side of the border while returning to Gibraltar on foot late at night. It might be smart to take a taxi home after dark if you have been drinking at the bars in Spain, especially if you are by yourself.
See Also