Lagos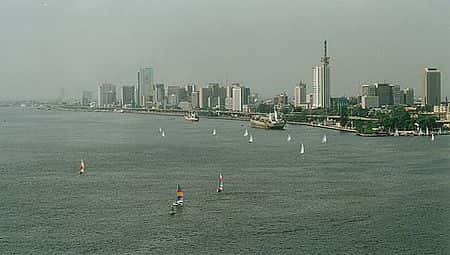 Lagos Sex Guide advises where to find sex, working girls, prostitution, street hookers, brothels, red-light districts, sex shops, prostitutes, erotic massage parlors, strip clubs and escorts in Lagos, Nigeria.
Lagos is the largest city in Nigeria. With an estimated population of 8.8 million inhabitants in the city, or rather 10.7 million in the metropolitan area, Lagos ranks second only to Cairo as the largest city in Africa. The UN estimates that at its present growth rate, Lagos state will be third largest mega city in the world by 2015 after Tokyo in Japan and Mumbai in India.
Sex and Prostitution in Lagos
Nigeria has become a major exporter of women for prostitution. Ike Ekweremadu deputy president proposed a bill to legalise prostitution.
City of Lagos in a big chaos, It's overwhelming, frantic and dangerous. Most men would go berserk on sighting their wives' lovers or another man making romantic overtures to their wives, but there is a group of men in Lagos who actually welcome their wives' sexual partners.
Lagos ladies are crazy, sexy, shameless and addictive at night time. If you're a young white guy you will have a very good time with local girls. Girls in Lagos are often very good-looking. Day time it's also easy to meet normal local girls. Shopping malls on VI are the best place to meet high class local ladies. There are plenty of genuine girls around. Universities are a great option too.
A woman having sexual relation with another man who is not her husband is generally frowned at in most, if not all, cultures . It is considered and regarded as infidelity and also frowned at by all known religions of man. This, however, is not to ignore the existence of infidelity which is usually engaged in by both parties discreetly.
But in a part of the megacity of Lagos – Nigeria the above is not the norm. It is actually the other way round. In this part of the city, a new wave of commercial sex activity is fast gaining ground.
Husbands not only know that their wives are prostitutes; they also make available their apartments for their wives to service their clients. Consider this: A woman who does not look like the archetypal commercial sex worker and a man converse by the roadside, a make-shift shop or a kiosk, a bargain is struck, the two of them head towards the woman's residence.
Red Light Districts
Ipodo - The only visible brothel in Ipodo would be the Atlantic. But in the real sense, virtually every home in the area is a brothel. It's The Biggest Red-light district in Lagos. At Ipodo, commercial sex workers bother less about who is watching. Their wares are not meant to be displayed at night alone. As serious-minded people go about their business, provocatively-dressed ladies sit or stand in front of brothels, awaiting clients. But those who live in untagged brothels are more decent in their approach. Except for old customers who know which house to enter, their mode of operation takes the form of a cartel. They operate through pimps who arrange their meetings with prospective customers.
Prostitutes and Sex Workers
It should not be surprising that the best way to get laid as soon as possible is to patronize a sex worker. It is very unlikely that a girl who you just met would want to have sex with you if she is just a regular girl that does not give sex for money. The chances are a lot less during the day. During the night time, it is possible to find a regular girl in the club who wants to have a one night stand, but you have to be sure that she is not a sex worker. Sleeping with a sex worker without the intention of paying her can end up in a very embarrassing way.
If you are really interesting in having immediate and exciting sex with a lady, then going after a sex worker is the quickest way.
Sex workers are divided into different classes and can be found in different places. Their class and their mode of operation and the price they charge is dependent on where they work. Among the numerous popular locations to pick up sex workers, there are two major spots that stand out.
The three main classes are the low class, middle class and the high class. It is not advisable to go after low class sex workers because they are mostly not as clean as one would like and they are not very good looking. They function mainly out of low grade hotels and brothels.
The middle class sex workers can be mainly found on Allen Avenue in Ikeja. They come out late in the night, from about 10pm - 11pm. Over there is a popular meat spot known as the University of Suya. Most of the girls stand around the meat spot or down along the road. Men passing with cars pick up these girls. It is best to pay for the whole night instead of paying for just one round of sex. Girls found around this axis charge a minimum of about N5,000 ($13.8) to N10,000 ($27.6) per night.
The third class which is the high class of sex workers is mainly occupied by girls found in nightclubs. Most of the nightclubs like those mentioned earlier (Quilox, Club 57, Escape) have girls who are sex workers, but they come around as regular girls looking for fun. There is no major way to differentiate between them and regular girls. The only way to know if a girl is a sex worker is to approach the girl, start up a conversation, and then ask her to come with you to your house or hotel accommodation. If she asks "how much?", then she is definitely a sex worker looking to make some money.
Prices per night depend on the girl, but they mostly start from a minimum of N20,000 ($55.2) and some can be as high as N100,000 ($276). These girls are neat, young girls, with most of them being University girls looking to make some good money.
Street Hookers
Street walkers in Lagos:
The streets of Obalende, a bubbly neighbourhood on the Lagos Island, have over the years been prominent in the social history of the state. It seems the neighbourhood is not about to give up as it has become an attraction to prostitutes. Unlike other parts of Lagos, teenage prostitutes have taken over the night in the area, giving vendors an opportunity to make brisk business.
Tinubu Street on Lagos Island is an area where the working girls solicit for sex. You can find the working women of the night who line the walkways from Tinubu Street through Kakawa Street onto Broad Street on Lagos Island at night. Ladies of varying sizes, complexion and heights – as young as 19 and as old as 35 years, and marked out by their heavily made up faces, 'patrol' the streets.
Those days are gone commercial sex workers stayed in brothels while waiting for their clients. At first, Allen Avenue was known as headquarters of these young ladies in Lagos State but slowly and gradually, they began to expand their coast to places like Ikeja GRA, Agege, Obalende, National Stadium at Surulere, Iyana-Ipaja and Lagos Island.
Simpson Street on Lagos Island.
Just N1,000 you can buy a bottle of beer, a round of sex and a wrap of Marijuana.
Hookup with Local Girls
Meeting local girls and getting laid for free is fun! Read more on how to pick up girls in Lagos: https://hookuptravels.com/wiki/Lagos
Live Sex Cams
Can I watch Live Sex Cams in Lagos? - Yes, you can! Basically you can watch our online live sex shows for free anywhere in the world if you're connected to internet. Join to get 10 free private teasers and 9.99 credits for free! You can choose any girl from our trusted Live Sex Cams!
Live Sex Cams are booming at the moment. Webcam models can be found from all over the world and you can find girls, guys, trannies, couples and groups of different ages performing to you. Watching live sex shows is usually free, but if you buy some credits, you will have much better chances to see adult action as desired! It's possible also to hire a webcam model to a private chat room where you can ask the person to fulfill your fantasies.
Where to Get Sex Now
It is easy to get sex online in Lagos. You just need to find the best available girls. See Girls Online Here!
Adult Locations
There are many interesting places for adult entertainment in Lagos.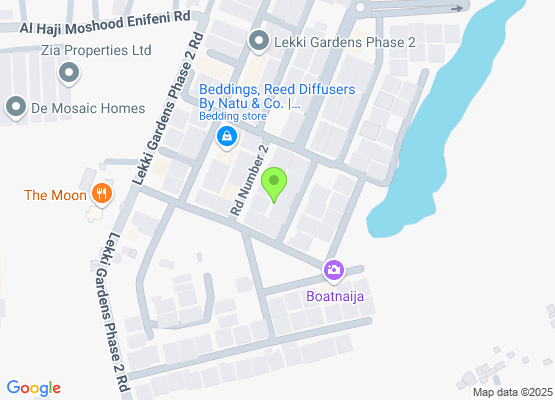 Escort Services and Agencies
Unfortunately we don't list in this category!
Finding an escort when you're travelling can be a bit tricky. If you are looking for escorts in Lagos, Escort Directory is the ideal solution. There are thousands of beautiful young women at EscortDirectory.com waiting for your call!
Most escort agencies in Lagos have girls who speak good english. You need to pay much more for sex than what you would pay in a brothel or for an independent girl.
Erotic Massage Parlors
Unfortunately we don't list in this category!
There are numerous massage spots in Lagos that tend to both male and female customers. Some of these massage spots are run by Nigerians, while others are run by foreigners, mainly Asians. While some massage spots are strictly for massages alone, others are also for sexual services which usually come after the massage. If a client is interested in sexual activities, he/she asks for a "happy ending". Depending on how much a client is willing to pay, the "happy ending" could be a hand job, a blow job or sex. However, you should be careful regarding the massage spots you visit since not all massage spots offer sexual services. In order to avoid an embarrassing situation, it is best to ask the management staff if the establishment offers "happy endings", before you even begin the massage. The names and locations of such massage spots are usually kept secret and are known by people within certain circles. Most people who patronize these spots are foreigners, since natives prefer to go to a brothel for sex, in order to save cost.
Brothels and Sex Clubs
There are some brothels in Obalende area that are for the classy prostitutes while some are for the young ones. So, it all depends on your taste.
You can pick any kind of lady. In fact, you can sleep with two at once. You however have to be careful with them because they could steal your wallet the moment you remove your trousers. Always use a condom!
Price to have Sex with Prostitute in Lagos brothel is N500 - N1500. The price have to be negotiated before you go into the brothel room with the girl. 'Quickie,' means the fastest form of sexual intercourse that does not take time. Some girls are asking for N1,500 but after bargaining, the price would be around N1,000 or N1,200. For a western tourist these prices are ridiculously cheap.
N1,000 is often the standard price in Lagos brothels, but there are options about the option of romance. If you want only romance, a girl can take N700 but it would be the one in charge and you would pay before service. If it is just to allow you 'come,' girls can manage N700. You have a good situation to negotiate about the prices if you are not too old and nice looking.
These days, many bars in Lagos now have girls on display as they have drinks. And the girls are also offered to customers who are interested and willing to pay.
Strip Clubs and Striptease
Some hangouts in Apapa used to bring in ladies who were used in meeting the sexual needs of European sailors who often visited the hangout while on trips to Lagos. In some clubs after paying an entrance fee of N3000 you are entitled to enjoy the ambience where most of the strippers are beautiful white girls 'imported' into the country to entertain and meet the audience's different needs. The girls who have their bodies scantily covered with g-string pants and bras took a pole-dancing position and when charged, they discarded of the scanty clothings on them and danced naked performing also the lap-dance for any patron who was willing to give them a tip. Further investigations revealed that there is a VIP section in some clubs where you pay an entrance fee of N10,000 which entitles you to have anything on demand free.
A normal strip club is open everyday for business, but has Wednesdays and Fridays as its special days. Many had thought that the Lagos state government would win the battle to curb, if not stop this business, while some opine that it's a business that has come to stay whether the government likes it or not. Taking photos is not allowed in strip joints.
Strip clubs in Lagos:
Cave Nude Club. Address; 17, Joel Ogunnaike Street, Ikeja GRA, Ikeja, Lagos
The Cave is one of the most expensive strip clubs in Lagos. This club generally has no entrance fee to the external bar, but in order to gain entrance into the main stripper room, a fee of N5000 ($13.7) must be paid. In the strip club, for a lap dance, a payment ranging from N2,000 ($5.5) to N5,000 ($13.7) is made. A lap dance lasts between five to ten minutes. Also, there are several private strip rooms which serve as the VIP section. To get a VIP room costs between N20,000 ($55) and 30,000 ($82). When the VIP payment is made, you have the room to yourself for the night and you do not need to pay extra money to strippers for a lap dance and any other service rendered.
Wall Street Bar, 70B. Adress: Allen Avenue, Ikeja, Lagos.
Less expensive than The Cave, Wall Street Pub has an entrance fee of N2000 ($5.5) on weekdays and N3000 ($8.2) during the weekend. A lap dance costs a minimum of N1000 ($2.75) and the duration is between five and ten minutes. Each of the VIP rooms costs between N4000 ($11) and N5000 ($13.7). In the VIP section, some strippers go as far as giving oral sex. There are also bedrooms where people can have sex with strippers for about N12,000 ($33) per night.
Ocean Blue. Address: 15-17, Opebi Road, Ikeja, Lagos. Tel 1: +234-802-479-4553. Adult and gentlemen's lounge. Strip club with sexy girls and strippers dancing with full nudity. Girls at Ocean Blue are of different sizes and complexions. The girls give a lap dance to whoever could afford to pay them N1,000. Exciting days are Fridays and Saturdays.
Fantasy Villa. Address: 23, Akin Osiyemi Street, Ikeja, Lagos. Tel 1: +234-803-464-0702. Lounge, diner, lodge and strip club with sexy and exotic girls and strippers for adult entertainment.
Teazers Cabaret. Address: 27, Opebi Allen Road, Lagos, Lagos. Tel 1: +234-803-401-3712. Former Cazzbah, Lounge and strip club with nude girls and strippers dancing for men.
Déja Vu, located on Victoria Island. You go past the turning 1004 and then make a left turn (coming from Ozumba) then another left turn. It's in a gated community and once you make the left you cannot miss it as there is a very well lit sign telling you where it is.
Karaoke and KTVs
KTVs (hostess karaoke bars with beautiful female staff) are popular in some parts of Asia but you cannot find any of them from Lagos.
Swinger Clubs and BDSM
ALT.com is the best place for local singles, swingers, and couples in the BDSM community to connect with those interested in submissive sex, power exchange, locating persons for new slave roles, erotic BDSM, bondage & fetish sex, as well as live sex dates. Find thousands of play partners for whatever your fetish may be; bondage, foot, cockold, spankings, role-play, electric or water play, sadism and masochism. So whether you have the desire to explore your unrealized fetish fantasies, or you are extremely experienced and would love to train someone new, ALT.com is a community designed for people with like-minded interests to find and connect with each other.
We offer Men to Ladies for a fee.We arrange swinging for couples.
Lekki
Swinger clubs (lifestyle clubs), are formal or informal groups that organize sex-related activities or establishments where patrons can engage in sex acts with other patrons.
There are a number of swinger clubs in Lagos but their locations are kept secret. Most times, swinger club activities are organized by private individuals at private locations, and are not open to the general public. Also, there are a number of beaches in Lagos, but none of them are nudist beaches.
The closest thing to swinger clubs in Lagos are the strip clubs. There are many strip clubs with hot strippers. These strip clubs function mainly at night.
Sex Shops and Adult Stores
If you don't feel like visiting or cannot find any local sex shops in Lagos, you can easily order adult products from Online Sex Shop.
Sex shops in Lagos:
My Sexual Privacy Nigeria, 4, Tunde Ajaga Street, Sabo Yaba, Lagos Mainland.
Sexpenditure, 296, Ideal Hub Building, Herbert Macaulay Way,, Sabo Yaba, Shomolu.
Viewden Adult Products, 9, Ola Street, Surulere.
Intimates, 6, Alhaji Akanbi Street, Ikeja.
Oyanj Lingerie, Grant House, Ibeju Lekki.
Romeo And Juliet Virtuals, Road 12, Gowon Estate, Gowon Road, Ebegda, Alimosho.
Fun Max, Anthony Ojkere, Ogba, Ifako-Ijaiye.
Fido Ejaculation Trainer, 1, City Of David Estate, Ikoga, Agbara, Badagry.
Akolink Ventures, 233, Agege Motor Road, Mushin.
Grease House Of Pleasure, 6B, Alhaji Adekunle Bisi Street, Ogudu GRA, Ikorodu.
Love Hotels and Short Time Hotels
Love hotels are popular in some parts of Asia, especially in Japan. There are also many love motels and short-time hotels in South America. Unfortunately you cannot find any real Japanese style love hotels in Lagos. If there are short-time hotels near by, usually the working girls know all of these places.
Nightclubs and Bars
There are many nice nightclubs and bars in Lagos where you can try your luck to find sex for free.
Gay and Lesbian
Gay modeling in internet is getting more popular all the time and it's a big market alongside with gay porn. You can watch gay live sex also in Lagos as long as you are connected to internet. Check it out: Gay Live Sex Video Chat
Lesbian, gay, bisexual, and transgender (LGBT) persons in Nigeria face unique legal and social challenges not experienced by non-LGBT residents. The country's record on human rights, including LGBT rights, is very poor. There is no legal protection against discrimination in Nigeria — a largely conservative country of more than 170 million people, split between a mainly Muslim north and a largely Christian south. Very few LGBT persons are open about their orientation, and violence against LGBT people is frequent.
Both male and female same-sex sexual activity is illegal in Nigeria. The maximum punishment in the twelve northern states that have adopted Shari'a law is death by stoning. That law applies to all Muslims and to those who have voluntarily consented to application of the Shari'a courts. In southern Nigeria and under the secular criminal laws of northern Nigeria, the maximum punishment for same-sex sexual activity is 14 years' imprisonment. Legislation is pending to criminalize same-sex marriage throughout the country.
There is not anywhere else to go in Lagos due to the security situation there so everyone socializes at the hotels. A good place to meet many different guys from all over the world visiting the country could be Sheraton Lagos Hotel and Towers located in 340R-30 Mobolaji Bank Anthony Way.
Other Adult Services
Dating
Dating in Lagos can be a bit tricky due to cultural differences, so your best bet is to sign up for a dating site before your trip so you can meet a few locals ahead of time. AdultFriendFinder.com lets you meet local members in Lagos and get to know them on a personal basis before you arrive. Take advantage of site features like live chat and member to member webcams so you can begin flirting before arranging a face-to-face meeting. Since your time in Lagos may be limited, get to know each other's desires beforehand, so that when you meet you can start having some real fun.
How to find Sugar Babies and Sugar Daddies
If you are looking for an alternative to escorts in Lagos with a girl who doesn't charge by the hour, sugar dating is the ideal solution. There are thousands of beautiful young women at SecretBenefits willing to do anything for a man who will help them pay their bills.
Often referred to as the "Tinder for Older Guys", SecretBenefits matches hot young women interested in pampering older gentlemen. You don't have to be a millionaire at SecretBenefits.com, you just need to be a respectful gentleman who knows how to treat a woman.
Transsexuals and Shemales
Finding someone for transsexual dating when you're on the road can be a bit tricky, so your best bet is to sign up for a dating site before you go so you can find locals ahead of time. TSdates.com is a dating site designed to help you find exactly what you are looking for in your hookup in Lagos. Take advantage of site features like live chat and member to member webcams so you can begin flirting before arranging a face-to-face meeting. With over 40 million members, and thousands of transsexual members around the world, TSdates.com is the world's largest site of sex-minded friends for discreet encounters and will help you find your next transsexual play partner.
Where can I find shemales in Lagos? You can watch transsexual live sex shows in Lagos as long as you are connected to internet. Check Now: Tranny Live Sex Video Chat

It's very difficult to find any shemale escorts in Lagos.
Sexual Services for Women
It's very easy to find black African who wants to have sex in Lagos and basically anywhere in Africa.
Sleeping and Girl Friendly Hotels
You can often find working girls from EKO Hotel's bar. Naturally you are also able to take girls to your room in this hotel.
Stay Safe
In general, Lagos has become a much safer place to visit than before, with the state spending huge budgets on security with police patrol cars, CCTV cameras (though this isn't always the case). etc. But beware of deals or businesses that sound too good to be true (especially e-mails soliciting your help), and do not openly flaunt your possessions, especially in public places.
While it is rare for a tourist to be a victim of a violent crime, it is still wise to stay safe and be alert, especially during late night outings. Stick to crowded streets and make sure to go out in groups as against going out alone.
Lagosians are generally nice and friendly people, most of whom will readily offer directions to you if you are lost.
Lagos still has its fair share of odd people: street beggars(both the old and young), people with psychological disorders, etc. If someone approaches you for money, do what most Lagosians do: completely ignore them or continuing to walk at a brisk pace.
There are a few police officers who are corrupt and inefficient so it is best that you stick to the law and avoid going anywhere off the beaten path without a trusted guide, especially if it is a first visit.
See Also