Aruba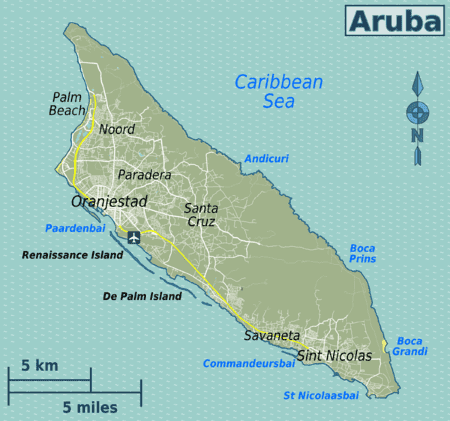 Aruba Sex Guide advises where to find sex, working girls, prostitution, street hookers, brothels, red-light districts, sex shops, prostitutes, erotic massage parlors, strip clubs and escorts in Aruba.
Aruba is a Caribbean island 15 miles north of the coast of Venezuela. The island is an autonomous dependency of the Kingdom of the Netherlands.
Sex and Prostitution in Aruba
Prostitution is legal in Aruba. Don't be misled by the rumors – marijuana is not. Prostitution is primarily practiced in the San Nicholas area in the chica bars by South American girls who are granted six-month work permits by the Aruban government for that purpose. Some are very pretty. So if you make eye contact with a young girl and smile in these bars and she comes over it sometimes ain't to give you her phone number.
Like most beach towns around Caribbean how good the sex scene will be will mostly depend on who else is visiting while you are visiting the beach town. You will not see a lot of Aruban girls out partying in search of a casual sex or offering paid sex services, but there should be plenty of hot Colombians and Dominicans prostitutes around and tourist women from all over the world.
You can either pay for the sex in Aruba or if you want to get pussy for free there will be other tourists from all over the world here during the touristy seasons, so the competition for the hottest single girls can be tough.
Every November there is a big Electric Festival Island Takeover party and this would be a good time to come Aruba, if you want to have fun and not only fuck sex workers.
Cities
Oranjestad - Capital
Noord
Palm Beach
Savaneta
Red Light Districts
The red light district of Aruba, where all of the bars are located, is in San Nicholas, a town at the southern end of the island. It is about a 25 minute drive south of the main town of Oranjastad and the cruise ship docks. They have strict rules and regulations and no soliciting is allowed on the streets. There are mostly Venezuelan and Colombian prostitutes offering their sex services.
Red-light district in San Nicolaas is where you will find the chica bars. It is on the other side of the island from the tourist hotels. If you want to visit the red-light district of aruba, you can always hire a cab, rent a car or hitchhike.
Prostitutes and Sex Workers
The girls generally come form South America and most of them do not speak much English. Even so, you can usually have a little small talk before the question of what may delight you comes up. Depending again on how crowded, they may be so bold as to stroke your crotch or show you a little breast. In the early 90's, $30 got a wonderful full service romp in one of the rooms typically located upstairs from the bar or out the back door and next door to the bar. Its gone up since - but only to $40 in most cases. Some girls will start to negotiate and suggest $60 or more - stick to $40. Others will just say okay when I first suggest $40 and we're off.
Street Hookers
There are street girls standing on the streets in San Nicolas Street at the Red-light district, but no actual street whore type women who will fuck in the cars, parks or wherever. Most of these women on the street are the same sex workers who work in the brothel bars and are working outside as barkers.
Live Sex Cams
Can I watch Live Sex Cams in Aruba? - Yes, you can! Basically you can watch our online live sex shows for free anywhere in the world if you're connected to internet. Join to get 10 free private teasers and 9.99 credits for free! You can choose any girl from our trusted Live Sex Cams!
Live Sex Cams are booming at the moment. Webcam models can be found from all over the world and you can find girls, guys, trannies, couples and groups of different ages performing to you. Watching live sex shows is usually free, but if you buy some credits, you will have much better chances to see adult action as desired! It's possible also to hire a webcam model to a private chat room where you can ask the person to fulfill your fantasies.
Where to Get Sex Now
It is easy to get sex online in Aruba. You just need to find the best available girls. See Girls Online Here!
Adult Locations
Nice bordellos and prostitutes can be found in Aruba. There is also a nude bars where you can have a whole lot of fun! Many great singles nightclubs and hook-up bars are also full of hot and horny girls in Aruba. The hot spot area for nightlife and sex scene is located at Palm Beach, a very short drive away from Oranjestad town. L.G. Smith Blvd is the main bar street in Palm Beach. Here is a list of the clubs and bars with a best vibe in Aruba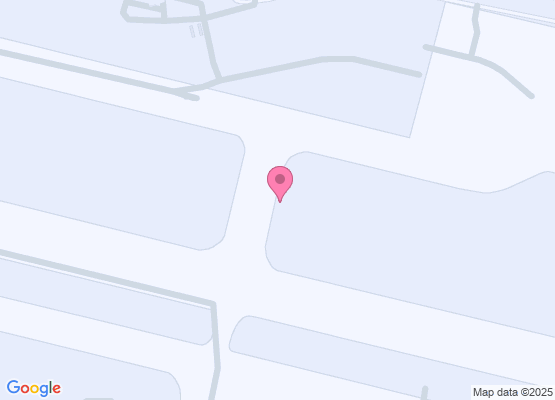 Escort Services and Agencies
Unfortunately we don't list in this category!
Finding an escort when you're travelling can be a bit tricky. An ideal alternative to escorts is a girl who is looking for a mutually beneficial relationship. There are thousands of horny girls willing to do anything for a generous guy. Click Here to hookup with a beautiful young woman now.
There are plenty of sexy and hot escorts in Aruba for every taste!
Erotic Massage Parlors
Unfortunately we don't list in this category!
There is a full-page of ads in the local paper for exotic massage girls in Aruba. One is located just off the high-rise area and all offer to visit your hotel.
Heaven Massage Service- Open 24 hours (Tel: +297 567-0015)
Brothels and Sex Clubs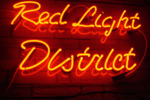 We do tour to the redlight district with private guide its a 3 hour tour the guid wil be there to translate and show you aruond the 12 bars each one have 4 to 8 girls theres 2 tour daily day/night its pure fun give us a call
There are plenty of Bars with girls in Aruba, but San Nicolas has some of the most unusual bars and in a very close proximity. Most of the bars in San Nicolas have great prostitutes working but some or just drinking bars also, like Charlie's Bar a land mark in San Nicolas for over 60 years. But bars are nothing to joke about in San Nicolas, ranging from Aruba Red Light District Bars to just great watering holes that open till late and have very reasonable prices, they come in all different size and shapes. Most of the bars are open quite late and you even have some that wait for the sunlight to come before closing.
Aruba Brothel Locations:
Bongo Bar , V/D Veen Zeppenfeldstraat 66, San Nicolas, Aruba
G Spot , V/D Veen Zeppenfeldstraat 95-A, San Nicolas, Aruba
Guadalajara BAr , Helfrichstraat nr. 4, San Nicolas, Aruba (Tel: 5632796)
Java Bar , V/D Veen Zeppenfeldstraat 91-A, San Nicolas, Aruba
Caracas Bar , Caya Capt. Robert Rodger 33, San Nicolas, Aruba
The Honey Zone , Jan Steenstraat 3, San Nicolas, Aruba
Fantasy Night , Zeppenfeldstraat, San Nicolas, Aruba
Roxy Bar , B/v Zepenfeeld Straat #97, San Nicolas, Aruba
Caribbean Bar , San Nicolas, Aruba
Chesterfield Bar , Zeppenfeldstraat 57, San Nicolas, Aruba
Carolina´s Bar , Charlie Browns Straat 6, San Nicolas, Aruba
Aruba Doll House , - They offer incall, outcall, they will pick you up at the port and return you.$150/hr or $1500/day.
Strip Clubs and Striptease
Charlie´s Bar is in a very run-down part of Aruba (Main Street, San Nicolas, San Nicolas), with multiple strip-clubs/brothels surrounding it. A good strip bar in the area is called Black and White located at V/D Veen Zeppenfeldstraat 95-A, San Nicolas, Aruba. Most places are basically brothels and they are not like the strip clubs in North America. Makes sure to use cash only at the Aruba nude bars.
Karaoke and KTVs
KTVs (hostess karaoke bars with beautiful female staff) are popular in some parts of Asia but you cannot find any of them from Aruba.
Swinger Clubs and BDSM
ALT.com is the best place for local singles, swingers, and couples in the BDSM community to connect with those interested in submissive sex, power exchange, locating persons for new slave roles, erotic BDSM, bondage & fetish sex, as well as live sex dates. Find thousands of play partners for whatever your fetish may be; bondage, foot, cockold, spankings, role-play, electric or water play, sadism and masochism. So whether you have the desire to explore your unrealized fetish fantasies, or you are extremely experienced and would love to train someone new, ALT.com is a community designed for people with like-minded interests to find and connect with each other.
Swinger clubs (lifestyle clubs), are formal or informal groups that organize sex-related activities or establishments where patrons can engage in sex acts with other patrons. There are some naked party and swinging orgies held sometimes in Aruba, but privately. It is best to find other open minded people from the internet or go and talk to open-minded couples down at the Eagles Beach and see if you have a connection.
Sex Shops and Adult Stores
If you don't feel like visiting or cannot find any local sex shops in Aruba, you can easily order adult products from Online Sex Shop.
There is an "adult store" on palm beach rd and it is located next door to Wacky Wahoo restaurant. Condoms are sold in the shops.
Love Hotels and Short Time Hotels
Love hotels are popular in some parts of Asia, especially in Japan. There are also many love motels and short-time hotels in South America. Unfortunately you cannot find any real Japanese style love hotels in Aruba. If there are short-time hotels near by, usually the working girls know all of these places. If you're thinking where to go with a prostitute, your easiest choice would be to visit one of the nice brothels.
Nightclubs and Bars
There are many nice nightclubs and bars in Aruba where you can try your luck to find sex for free.
Go-Go Bars and Chica Bars
It was reported that there are over 30 chica bars in San Nicolas. There are usually 3-4 chicas per bar. Therefore, there are over 120 chicas in San Nicolas. Their rooms are usually next to the bars. Prostitutes are in their early 20's usually. You pay the bartender a room (and condom) charge and then you pay the chica after that. Usual price for the room is $10-15 US and the chica $40 US per 30 minutes. Sometimes the amount of drinks you buy will be deducted from the room charge. Of course, everything can be negotiated always.
It's good to make friends with the bartender to get the best deal and sometimes they are the owners of the bar. The chicas have three month contracts and they can only be in Aruba once a year (the escort girls' situation seems to be different). Most of the chicas are light skin, but they are some dark skin available for cocoa lovers.
Popular whore house bars are; Minchis Bar, Kiss Me Night Club, Ron & Menta Bar, China Clipper Bar, Bongo Bar, Copacabana Bar, Carolina Bar, Atoma De Mujer, Chesterfield Bar, American Bar (with restaurant attached inside), Caracas Bar, Saikong, Sto. Domingo Bar, Las Vegas Bar, Java Bar, Black & White Bar, Roxy Bar, Pleasure Zone, Sayonara Bar, Baranca Bar, and Caribbean Bar.
Minchie's Bar (their rooms are out the back and next door), but bar around the corner to the left on a street running parallel to the main street, called the Los Vegas Bar has open parking lot across the street where you may have to pay a local the couple of bucks, but many times no one is there. Very quiet, usually only a couple of locals. The locals tend to just chat up the girls and not take them upstairs, so you usually have your pick. The rooms upstairs are nothing to speak of, a couch, table, dresser, bathroom & bed.
Singles Nightclubs and Pick-Up Bars
Singles nightlife and one night stands happen at the clubs and bars located at Palm Beach, a very short drive away from Oranjestad town. The main bar street in Palm Beach is called L.G. Smith Blvd.
Here is a list of the best clubs and bars for a pussy hunters and fuckboys visiting Aruba:
Blue , Renaissance Aruba Resort, L.G. Smith Boulevard 82
Bugaloe , J.E. Irausquin Blvd 79
Brick House , Tanki Leendert 265 A
Casibari Cafe , Casibari Rock Formations
Café Chaos , L.G. Smith Blvd 60
Gusto , J.E. Irausquin Boulevard 348-A, The Village Mall
7 Club Lounge , Windstraat 32
Mambo Jambo , LG Smith Blvd 94, Royal Plaza Mall
On The Rocks Cafe , 19 Adriaan Laclé Boulevard
U-Wanna-Beer , Avenida Alo Tromp 8
Scandals , LG Smith Blvd 9, Seaport Marketplace
Gay and Lesbian
Gay modeling in internet is getting more popular all the time and it's a big market alongside with gay porn. You can watch gay live sex also in Aruba as long as you are connected to internet. Check it out: Gay Live Sex Video Chat
Although Aruba is not big enough to have a self-sustained gay scene, but this tropical paradise of an island is all-around gay-friendly and has launched several campaigns aimed at attracting LGBT visitors. Most hotels and resorts are welcoming of gay guests and several are happy to throw you even a gay wedding.
The only gay bar in town, Jimmy's Place, tends to get pretty crowded - and the party often expands to the outdoor patio. The most popular beach is Eagle Beach. It is also embracing of gay visitors and locals alike. And although it's not technically "nude beach," (no nudity below the waist) sun bathing topless is not as salacious as we think in the United States.
Gay Friendly Clubs and Cafes
Jimmys Place, Windstraat 32, Oranjestad
Open: mon 21:00–01:00, tue-thu 17:00–02:00, fri-sat 17:00–04:00
Gay bar and club on the Dutch island of Aruba. Jimmy's has an expansive patio with frequent dance parties. Thursday nights the DJ spins 80s, 90s hits and daily happy hours. Website: http://www.jimmysaruba.com
Gay Beaches
Eagle Beach, Oranjestad - J.E. Irausquin Blvd. , Oranjestad, ARUBA
Maybe the best beach in the Carribean
Other Adult Services
You can ask special services from local escorts.
Dating
Dating in Aruba can be a bit tricky due to cultural differences, so your best bet is to sign up for a dating site before your trip so you can meet a few locals ahead of time. AdultFriendFinder.com lets you meet local members in Aruba and get to know them on a personal basis before you arrive. Take advantage of site features like live chat and member to member webcams so you can begin flirting before arranging a face-to-face meeting. Since your time in Aruba may be limited, get to know each other's desires beforehand, so that when you meet you can start having some real fun.
How to find Sugar Babies and Sugar Daddies
If you are looking for an alternative to escorts in Aruba with a girl who doesn't charge by the hour, sugar dating is the ideal solution. There are thousands of beautiful young women who are willing to do anything for a man who will help them pay their bills.
Often referred to as the "Tinder for Older Guys", Sugar Dating matches hot young women who are interested in pampering older gentlemen. You don't have to be a millionaire to meet a sugar baby. Click Here if you are a respectful gentleman who knows how to treat a woman.
Transsexuals and Shemales
Finding someone for transsexual dating when you're on the road can be a bit tricky, so your best bet is to sign up for a dating site before you go so you can find locals ahead of time. TSdates.com is a dating site designed to help you find exactly what you are looking for in your hookup in Aruba. Take advantage of site features like live chat and member to member webcams so you can begin flirting before arranging a face-to-face meeting. With over 40 million members, and thousands of transsexual members around the world, TSdates.com is the world's largest site of sex-minded friends for discreet encounters and will help you find your next transsexual play partner.
Where can I find shemales in Aruba? You can watch transsexual live sex shows in Aruba as long as you are connected to internet. Check Now: Tranny Live Sex Video Chat

You can find [[Shemale] escorts occasionally in Aruba. But there are no tranny prostitutes in Red-light district of Aruba.
Sexual Services for Women
There are lots of tourist guys in a party mood so it shouldn't be difficult to find a male sex partner for the night. Tinder is also a great option to find sex while visiting Aruba.
Sleeping and Girl Friendly Hotels
Most hotels in Aruba allow you to bring guests if you act politely. Just remember to hide your valuables if you bring a prostitute to your room.
If you are visiting Aruba and want to fuck whores and hook up with sexy girls in Aruba then it is recommended to get a hotel or airbnb by Palm Beach. L.G. Smith Blvd is the main bar street in Palm Beach, so closer to that you have a room, the shorter the trip from the bar to your bed is!
Stay Safe
Aruba is generally a very safe place at any time of day or night. However, it would probably be wise to stay away from the area surrounding the Valero refinery on the southeast part of the island at night (in the words of a Valero employee, "you will get some undesirables down there at night"). There is generally no reason for a tourist to go there at all anyway, so this likely will not be an issue.
While rarely enforced, all drug abuse - including cannabis - is illegal.
Also be aware tourists have been targeted, and there have been many stolen cars recently.
See Also