Albania
Albania Sex Guide advises where to find sex, prostitution, street hookers, brothels, red-light districts, sex shops, prostitutes, erotic massage parlors, strip clubs and escorts in Albania, Europe.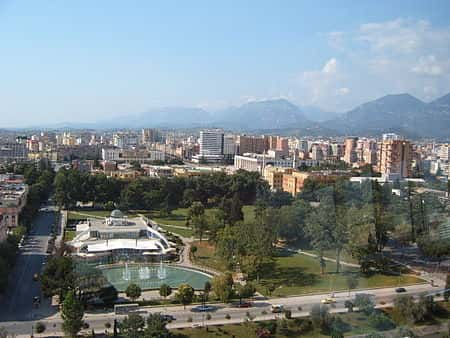 Albania [1] (Albanian: Shqipëria) is a small country in the Europe. It shares borders with Greece, the Republic of Macedonia, Kosovo, and Montenegro.
Sex Scene and Prostitution
The law prohibits prostitution ans sex business; however, it remained a problem. Prostitution is highly shamed by the society, but prostitutes who work hidden an be found, even though their number is very low.
There are also Albanian Prostitutes that work abroad, mainly in Italy and sometimes Greece, mostly from the Roma or Gypsy minority.
The problem in Albania is that prostitution is not legal and very much condemned by public opinion. Since it is a tiny country words gets around that why its a bit hard to find the women. There are no street walkers anywhere.
The easiest place to find girls is through taxi drivers who work at night. Don't be shy about asking but don't expect much on the quality side. The hookers will run from 50-100€ for basic sex. Depending on how good looking you are you may get OWO and CIM, but there usually extra.
The next best place would be hotels and motels, just go and ask the desk clerk as in most eastern and southern european countries.
The hotels start at about 10€ per hour, so it is quite cheap to fuck in there.
Regions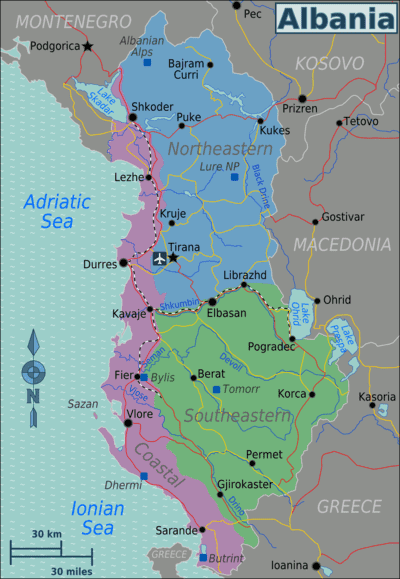 Coastal Albania
the long narrow strip of between about 10 and 30 km wide along the whole of the Albanian coast, bordering both the Adriatic Sea and Ionian Sea
Northeastern Albania
the inland region to the north of the Shkumbin River, bordering Montenegro, Kosovo and Macedonia.
Southeastern Albania
the inland region to the south of the Shkumbin River bordering Macedonia and Greece, and including the great border lakes, Lake Ohrid and Lake Prespa.
Cities
Gay and Lesbian
Gay modeling in internet is getting more popular all the time and it's a big market alongside with gay porn. You can watch gay live sex also in Albania as long as you are connected to internet. Check it out: Gay Live Sex Video Chat

"Gay life in Albania" is hardly an accurate descriptive word for this country since there is no public Pride presence and few courageous activists who work mostly behind the scenes to lobby sympathetic government members and quietly offer support to young gays. For the moment people are very aggressive towards LGBT, but change will come as the country's two LGBT rights and equality groups slowly push open the envelop of tolerance.
There are some hidden clubs or places that are frequented by LGBT community living in the Tirana, but only a very few people know about this.
Gay Prostitutes
According to the information from Albanian Lesbian and Gay Association, there are also male prostitutes from Roma population or Gypsy community who practice street sex work. Usually they are very cheap (under 10€). But it is very common that they try to steal your money or scam you.
Escorts Service are almost non existent.
See Also