Managua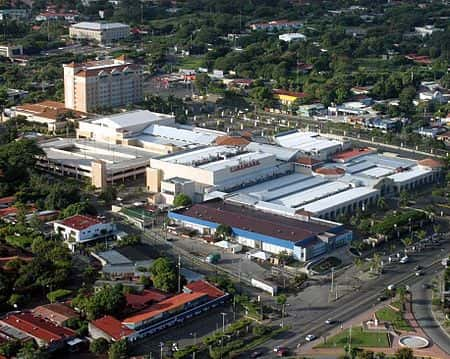 Managua sex guide advises where to find prostitution, hookers, brothels, erotic massage parlors and escorts in Managua, Nicaragua.
Managua is the capital city of Nicaragua. It is also the largest city in Nicaragua. The city has a population of roughly 1,800,000, composed predominantly of mestizos and whites; making it the second most populous city in Central America after Guatemala City.
Sex and Prostitution in Managua
Prostitution is common in Managua.
Prostitution is widespread in Nicaragua, particularly in Managua, port cities, along the Honduran and Costa Rican borders, and near highways. Over 1000 prostitutes work in Managua´s brothels.
An increasing number of businesses are starting to sell organized Nicaragua sex tours, whereby they can organize and book your entire trip before you arrive in Nicaragua – ensuring you don't miss out on the best bits and you get your first choice of girls.
In Managua there are not that many foreigners who stay longer in the city. Most tourists who visit Managua end up heading to the beach towns, Leon or Granada and don't stay in the busy capital. So if you are a player, your chances to get laid for free in Managua are very good, as you are exotic and there are no really any competition. But if you like to pay for sex in Managua, you can get laid for a very affordable cost.
Red Light Districts
Managua does not have an actual Red-light district, but there are plenty of pretty looking prostitutes in the streets, strip clubs, brothels, massage salons and private flats. Online escort business is booming these days in Managua and prices are very affordable compared to the United States and Europe.
Prostitutes and Sex Workers
Prostitutes work on the streets, in nightclubs and bars, or in massage parlors. According to Casa Alianza, between 1,200 and 1,500 young women work in the brothels of Managua.
Working girls' Pay-Out Structure for brothels is typically 50% for the owner and 50% for the Chica.
Bars with Working Girls
Here is a list of bars with chicas in Managua:
Reparto la 15 (Near the Rotunda Cristo Rey):
Bar Fénix, from the Rotunda Cristo Rey 75vrs (meters) al East, part of the Llantas Kelly complex, at Boulevard Don Bosco, (or semáforos Reparto La 15, 1 1/2 Cuadras al East), on Pista Juan Pablo II. 10-20 Chicas, Two shifts, 7 am to 7 pm and 7 pm to 7 am, 10 rooms. Prices: Cover: C$50 includes a beer, Chica drinks C$200, Chicas C$600 30 min., C$? hour. Tel: 2277 4058. Hours: 24/7.
Barrio Costa Rica:
Bar la Cata (ex Salvadoreño II), From El Nuevo Diaro, 1 Cuadra, al South, 25vrs (meters) al East. (or from the del Bar Pilin ((Contiguo a Restaurant Bingo)), 5 blocks North), around the corner from La Vida en Rosa. 5 Chicas. Prices: C$200 15-20 minutes. Hours: 3pm to 3am.
La Vida en Rosa, From El Nuevo Diaro, 1 Cuadra, al South, (or from the del Bar Pilin, 5 blocks North, ½ block East, around the corner from Bar la Cata (ex Salvadoreño II). 15+ Chicas, 6 rooms. Price: C$200 half hour. Tel: 2250 6326. Hours: 11am to 12am. Not recommended by one customer.
Barrio Ciudad Jardin:
Piro Bar (ex Gloria's), Pista Larreyanaga and Cuidad Jardin. 6 Chicas. Prices: C$300 30 min., C$600 hour. Tel: 8777 0308 Hours: 12am to 12am.
Barrio Norte Altagracia / San Jacinto:
Bar El Almendro, From Antiguo Cine Darío, de la Optica Pereira 1 ½ cuadras al lago (North). 6 Chicas. Prices: C$200 30 min. Tel: 8684 5963. Hours: 10am to 10pm.
Barrio Santa Ana:
Los Encuentros El Tio, Carretera Norte (Pan American Highway); la Iglesia Santa Ana, Arbolito, 1 cuadra arriba (East), 1 cuadra al sur (south). This location has a wide variety of women from mature to young neighborhood girls. Don't expect too much ambience since this is truly a neighborhood spot. 20 Chicas. Prices: C$150 30 min. Hours: 12am to Midnight. Be Really Careful.
Barrio lo Nicarao:
Bar Azul, de los semáforos de Rubenia. 400 meters hacia abajo (west) sobre el boulevard. 10 Chicas. Prices: C$42 liter beer, Chicas C$250 30 min. Tel: 833-5502. Hours: from 12pm till ?
Avenida 35:
Bar 35 Avenida, Moved East a few blocks, too Noisy. Semásforo Linda Vista; cerca La Guitarra and Closed Munich Restaurant, Reparto Miraflores, Semáforos del Seminario Nacional 1 cuadra al Lago (North). Tel: 2266 8132.
Street Hookers
From these areas you can find street walkers in Managua. In Managua the going rate for SW is between 100 Cordobas to about 250 for FS. Price varies depending on location. Carretera Norte is the cheapest.
Carretera Masaya, between the front of plaza inter and TELCOR, Esso and the Texaco MetroCentro are perfectly safe, in front of BanCentro south of MetroCentro, to Pharaohs casino. Be careful because a couple of blocks up towards the military hospital is where the transvestites work.
Carretera Norte in-front of the Presidential Palace and other government buildings. between the ministerio del trabajo and the Mercado oriental.
It is west towards Parque de la Paz, past TELCOR' about 5 or 6 blocks from the park. The girls are all along this strip of road almost all day long but mostly in the mornings and early afternoon.
Live Sex Cams
Can I watch Live Sex Cams in Managua? - Yes, you can! Basically you can watch our online live sex shows for free anywhere in the world if you're connected to internet. Join to get 10 free private teasers and 9.99 credits for free! You can choose any girl from our trusted Live Sex Cams!
Live Sex Cams are booming at the moment. Webcam models can be found from all over the world and you can find girls, guys, trannies, couples and groups of different ages performing to you. Watching live sex shows is usually free, but if you buy some credits, you will have much better chances to see adult action as desired! It's possible also to hire a webcam model to a private chat room where you can ask the person to fulfill your fantasies.
Where to Get Sex Now
It is easy to get sex online in Managua. You just need to find the best available girls. See Girls Online Here!
Adult Locations
You can find lots of adult action in Managua. Many brothels and sex clubs operate as a barber shops and massage joints during the day.
The following adult locations are the most well know places to buy sex in Managua.
Bar Fenix - This is a sort of all inclusive bar that doubles as a whore house. Sex prices start from US$60.
Caribbean Morena
Diamond Club - Next to the Intercontinental an maybe because of this it is an very costly strip club where you will easily spend over US$100.
Good Times - Expensive sex for US$100 and US$5 for entrance.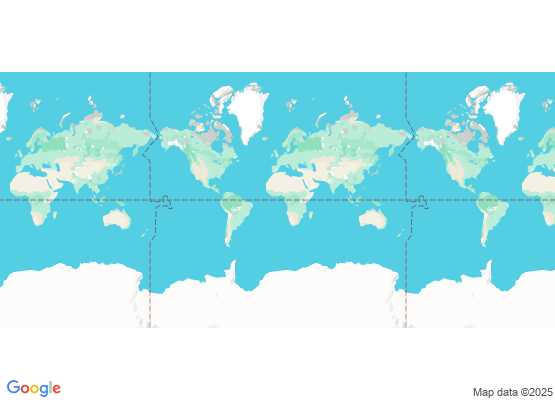 Escort Services and Agencies
Unfortunately we don't list in this category!
Finding an escort when you're travelling can be a bit tricky. An ideal solution for having an alternative for escorts is Ashley Madison. There are thousands of horny girls waiting for you. Find all the beautiful young women at AshleyMadison.com!
Erotic Massage Parlors
Unfortunately we don't list in this category!
Here is a list of erotic massage parlours in Managua:
Barrio Altamira:
Caribean Morena, Sinsa Radial Tires, 75 vrs (meters). al Sur (South), across the street from Ceca Music Store in Altamira. 8-10 Chicas. Prices: C$600 30 min., C$700 hour C$800 hour with A / C. Tel: 2278 1642, Cell 8885 8414. Hours: Sunday to Thursday 11 am to 12 am, Friday and Saturday 10 am to Early Morning.
Barrio Monseñor Lezcano:
Lorena's Massage, Hospital Solud Integral Montoya, 1 cuadra abajo (West), 1 cuadra lago (North). 8 Chicas. Prices: C$300 30 min., C$400 hour, US$50 2 hours. Tel: 2268 1283, 8426 0368. Hours: 11am to 10pm.
Barrio Bolonia:
Spa Sobell, Hotel Mansion Teodolinda, 1 cuadra al Norte. 6 Chicas. Prices: Massage US$27, Sex US$80-100. Tel: 2222 3534, Cell: 8754 6048. Hours: Mondays to Saturday 8am to 11pm, Sundays 10am to 5pm.
Brothels and Sex Clubs
There are brothels and prostitutes lining the streets of the Masaya Highway every night to the south of the capital. This is the commercial corridor where the majority of visitors and Nicaragua sex tourists work and stay.
Many auto brothels are also located all around Managua and usually there is few hot girls working on them.
Cost to have sex at the most of the Managua´s brothels is around US$50 to US$150. Some of the whorehouses in Managua charge more for the tourists and if you can speak a little Spanish it will usually lower your price a bit. You should also always try to deal in Nicaraguan córdobas, even if prices in Managua are often listed in US dollar. Often if you pay in US dollars, you will seem like a wealthier and the prices will rise.
Strip Clubs and Striptease
Here are some strip clubs in Managua:
The Diamond Night Club, across the street from the Hotel Intercontinental MetroCentro Mall, just 2 blocks from Rotunda Ruben Dario. 12-15 Chicas. Prices: Cover: US$5, Beers US$3, Drinks US$6, Chica Drinks $14, Chicas: Starting at US$184. Tel: (505) 278 1581. Hours: 7pm to 5am.
Elite (International Entertainment Club), Km. 4, Carretera Masaya. 12-15 Chicas. Prices: Cover: US$15, Includes 3 drinks, US$25 drink all night, Chicas: starting at US$180. Tel: 2277 1172, 2277 1790. Hours: 7pm to 5am.
Solid Gold Night Club, Km 4 1/2, Carretera Masaya, next to the Old Red Palace. 8-10 Chicas. Prices: Cover US$10 with 2 free beers, Chica drinks US$15, Chicas: Staring at US$180. Tel: (505) 2278 2425. Hours: 8pm to 5am.
Barrio El Edén:
Night Club Cueto, Puente El Edén 2 cuadras al Lago (North), Pista de la Resistence and Pista Larreyanaga. 10+ Chicas. Prices: Cover: C$20, Beer not included, Beer C$40, Chica drinks C$100, Chicas C$700 30 min. Tel: 2240 0240. Hours: 5pm to 4am.
Night Club Good Time, Puente El Edén 2 cuadras al Norte, Pista de la Resistence and Pista Larreyanaga, next to Club Cueto. 15-20 Chicas. Prices: Entrance is C$50, includes a beer, Chica drinks C$120. Chicas: C$700 30 min., TLN US$180. Tel: (505) 2248 1614, Cell: 8467 0388. Hours: 7pm to 5am.
Barrio Mayoreo:
Fantasy Girls (ex Venus Super Club), near Mercado Montenegro and Mercado Mayoreo, Semáforo el Mayoreo, 200 mts al Carretera Norte (Pan American Highway). 6-8 Chicas. Prices: C$600-700.Tel: 2252-1055. Hours: 7pm to 5am.
Outside of the town
Masaya:
Night Club Oasis, 2 km North of the entrance to Volcano. 6-8 Chicas. Prices: C$500 30 min. Hours: 7pm to 5am.
Night Club Dina´s, Opposite the entrance to Volcano. 6-8 Chicas. Prices: C$1000 30 min. Hours: 7pm to 3am.
Bar Guaguá', In Las Flores. Prices: C$250 30 min. Hours: Thursday to Sunday.
Bar Emilio', Prices: C$250 30 min.

Estelí:
Strip Club Pussy Cat on the Pan American just south of Estelí. Hours: 7pm to 5am.
Karaoke and KTVs
Swinger Clubs and BDSM
ALT.com is the best place for local singles, swingers, and couples in the BDSM community to connect with those interested in submissive sex, power exchange, locating persons for new slave roles, erotic BDSM, bondage & fetish sex, as well as live sex dates. Find thousands of play partners for whatever your fetish may be; bondage, foot, cockold, spankings, role-play, electric or water play, sadism and masochism. So whether you have the desire to explore your unrealized fetish fantasies, or you are extremely experienced and would love to train someone new, ALT.com is a community designed for people with like-minded interests to find and connect with each other.
Sex Shops and Adult Stores
If you don't feel like visiting or cannot find any local sex shops in Managua, you can easily order adult products from Online Sex Shop.
You can buy condoms from most superstores and shops. Pharmacies do also carry Viagra.
Love Hotels and Short Time Hotels
Nightclubs and Bars
Gay and Lesbian
Gay modeling in internet is getting more popular all the time and it's a big market alongside with gay porn. You can watch gay live sex also in Managua as long as you are connected to internet. Check it out: Gay Live Sex Video Chat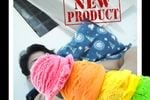 Chico delgado, en buena forma física, buen aspecto, con pene 21cm y un bello cuerpo
The men of this country are macho and the women are feminine and beautiful. In contrast to usual western gay culture, gay and lesbian couples tend to have much more of a defined-role in their relationships, such as macho-feminine. This is true for both male-male relationships and female-female relationships. Even with the gains this culture has made in modernization, there is still a very traditional view of relationships, even gay relationships.
As always be careful and use discretion. There are generally straight men outside of the gay bars at night that will gladly go back to your hotel to have sex for money. We don't recommend it. There is too great of a chance of theft. If you do pick someone up in the bar, make sure that you have little cash on your person and in your hotel room and that you have any jewelry guarded someplace safe. The threat of violence is low but theft is very common. Remember that you are dealing with a very poor country and people do what they have to for survival. If you want to help someone with a little money, give them $20.
Bar Tabu – Located just a couple of blocks from the Crown Plaza Hotel in the heart of Managua, Bar Tabu is the main gay bar here in the Managua. It has a mixed-age gay clientele and caters to both gay men and women (probably 80/20 respectively). The bar fills up a bit late, about 11-11:30 PM, but is open most of the night. It is a small to medium-sized bar with dancefloor and two bars inside. The music is a mix of latin pop, latin salsa, merenque and the occasional Madonna or Cher song. They also have a karaoke bar upstairs that is full earlier in the evening. More women go to the bar upstairs. The staff are really nice and welcoming to foreigners. There is an entrance fee of between U$3 and $5. Drinks cost around U$2-3. If traveling there at night, take a taxi or go in private car just for safety reasons. Walking is not recommended in the capitol at night. Around the bars, they have security to protect clients. There is an element of straight men outside the bar that will proposition you for sex for money. We wouldn't recommend that you take advantage of this for security reasons. As always, remember that you are in a large city and just be careful and prudent and you shouldn't have any problems. Their website is no longer functioning so we removed our link but the bar is still alive and well! The address is: De Crown Plaza Hotel, 2 c al sur, cerca Intur, 1/2 c norte, contiguo a Nica Bus. We dont have a telephone number for Tabu. The bar is open Wed-Sun.
Lollipop- This bar is the newest bar, opened in July 2010 and is located very close to the gay bar Tabu. We visited the bar a few days ago and it was packed around midnight. The bar is very nice inside with mainly techno-style music and a younger crowd (18-26). The downside is it costs about U$5 to get in and it is very hard to get a drink (the bar is packed). The neighborhood is not safe and you also have to wait in line to get in. It is only a few blocks from Tabu but take a taxi. The neighborhood gets seedier as you get closer to Lolipop. If you can deal with these negatives, cool place! The address is: Del Hotel Crown Plaza, 2c Sur, 2c Oeste 1/2c Norte and telephone is (505) 2254-5468.
Other Adult Services
Dating
Dating in Managua can be a bit tricky due to cultural differences, so your best bet is to sign up for a dating site before your trip so you can meet a few locals ahead of time. AdultFriendFinder.com lets you meet local members in Managua and get to know them on a personal basis before you arrive. Take advantage of site features like live chat and member to member webcams so you can begin flirting before arranging a face-to-face meeting. Since your time in Managua may be limited, get to know each other's desires beforehand, so that when you meet you can start having some real fun.
How to find Sugar Babies and Sugar Daddies
If you are looking for an alternative to escorts in Managua with a girl who doesn't charge by the hour, sugar dating is the ideal solution. There are thousands of beautiful young women at SecretBenefits willing to do anything for a man who will help them pay their bills.
Often referred to as the "Tinder for Older Guys", SecretBenefits matches hot young women interested in pampering older gentlemen. You don't have to be a millionaire at SecretBenefits.com, you just need to be a respectful gentleman who knows how to treat a woman.
Transsexuals and Shemales
Finding someone for transsexual dating when you're on the road can be a bit tricky, so your best bet is to sign up for a dating site before you go so you can find locals ahead of time. TSdates.com is a dating site designed to help you find exactly what you are looking for in your hookup in Managua. Take advantage of site features like live chat and member to member webcams so you can begin flirting before arranging a face-to-face meeting. With over 40 million members, and thousands of transsexual members around the world, TSdates.com is the world's largest site of sex-minded friends for discreet encounters and will help you find your next transsexual play partner.
Where can I find shemales in Managua? You can watch transsexual live sex shows in Managua as long as you are connected to internet. Check Now: Tranny Live Sex Video Chat

There are some very beautiful transvestites in Managua and they even choose Miss Gay in the competition called "the queen of the transvestites." Usually sex with a t-girls cost same what it cost with female prostitutes.
Sexual Services for Women
Sleeping and Girl Friendly Hotels
If hotel security or workers will give you a trouble for bringing guests, you can almost always pay them a small amount of money and you should be able to bring guests to your room.
The best spots in Managua to meet Nicaraguan girls would be the big malls like Metro Centro Mall and Santo Domingo Gallerias. Around Metro Centro Mall you can pick up girls during the daytime and in evening you can sip beer at the restaurant bars attached to the mall or nearby for only 1.5 to 3$ USD. Nightlife sucks near metrocentro mall, but It gets great around Santo Domingo Gallerias.
Around Metro Centro Mall you can find rooms to rent for USD 30$ from booking.com and airbnb, but around Santo Domingo Gallerias there are not as many options to stay.
Stay Safe
Nicaragua has made considerable strides in terms of providing police presence and order throughout the country. Crime is relatively low, and the country has been historically ranked as the safest country by INTERPOL and has been ranked as one of Latin America's top 5 safest countries by the Vision of Humanity project. However, starting in 2008, reports of low-level gang violence began coming in from Honduras and El Salvador. The National Nicaraguan Police have been successful in apprehending gang members and reducing organized crime.
Tourists are advised to remain alert at all times in Managua. Although gang activity is not a major problem in Managua nor Nicaragua, caution should be exercised. Tourists are advised to travel in groups, or with someone trusted who understands Spanish.
It is also advised that tourists refrain from using foreign currency in local transactions. It is best to have the local currency instead of having to convert with individuals on streets or non-tourist areas. Street currency changers give you a better exchange rate for Euros than the Banks. Banks in Nicaragua require identification for any currency conversion transactions, it is best to utilize ATM machines that dispense the local currency. When using ATM machines, utilize precautions and be aware of your surroundings. Make sure you are in a well frequented area and ensure yourself that the ATM has not been altered in any way or form. Some thieves alter ATM machines with chips that can steal credit card numbers and personal information. This type of crime is rare, but it should be noted that an increase in foreign tourism has stimulated the increase of this crime. Tourists are also advised to make sure that they stay on top of their credit card or debit card transactions via online banking. Any suspicious transactions should be reported immediately.
Traveling around Managua is relatively simple, but as in any major city, tourists are advised to exercise basic caution. When traveling to the Mercado Oriental, tourists are advised to go in groups and avoid the use of chains, necklaces and other valuables. Although Police Officers are available in and around the market, the market tends to be very full and thus it can be hard to find any person who steals your valuables. Tourists are also advised to be cautions around the outskirts of downtown, the area between MetroCentro and the BAC building. Several muggings have occurred around this area. The area around the tica bus station has been deemed unsafe for tourists by the Nicaraguan police due to the high volumes of people moving around. If you must go, take a taxi to and from there.
When traveling around the city of Managua or around Nicaragua, there are several transportation alternatives. Popular options include buses and taxis, both of which have different rider standards and different precautions.
Buses in Nicaragua tend to be old school buses that transport people and goods to market. These are colloquially called Chicken Buses. Much like the Argentine collectivo, it uses the honor system on travelers and charges based on the distance one travels. It is relatively the most inexpensive option, allowing tourists to travel to major tourist attractions and other destinations. However, these buses can be extremely crowded and tight in terms of space. An overhead rack tends to be provided for the storage of bags and other items, but tourists are recommended to keep their bags at hand, in their sight, at all times. If you are carrying something valuable and fear the potential loss of theft of it, you are advised to put a lock on your bag. Tourists are also advised to not carry large sums of money in their pockets. On crowded buses (especially during rush hour), thieves can rob you without you noticing. In addition, do not wear any expensive jewelry on the bus. It can be taken from you without your notice due to the high volumes of passengers that board buses. Buses in local urban and interurban routes are not air conditioned, and thus, tourists should ensure that their window is open (provided they are seated).
There are also Express Buses in the form of mini-vans. These buses provide express inter-city transport at a higher price compared to the standard local Chicken Bus. This form of transport is also cost-friendly, but extremely tight in terms of space. Tourists cannot carry any heavy cargo. Small purses and bookbags are fine, but tourists are advised to exercise the same caution as they would on a Chicken Bus.
There are two forms of Taxis in Managua: Collectivos and Privados (Collectives and Privates).
Collective taxis work similar to buses: they pick up passengers on the route that you travel on. Usually this means that 3-4 passengers ride in a car with a common or similar destination. This is the fastest transport available in Managua, the cost is also friendly given that the fare is split evenly among the riders. However, collective taxis are also risky given the fact that organized crime has flourished in this transportation sector because of fixed passengers. In other words, drivers already know who they pick up and thus mug the one extra passenger. This crime, however, is not common, but it is the one with the highest chance of being mugged.
Private taxis are the most popular option among tourists. The taxi is yours and picks up no one along the way. The fastest service in Managua also is the most expensive. These taxis have the most space and the most personal protection. If you have cargo, ensure that you hail a taxi that has a trunk. Not all cars are equipped with one.
When riding taxis, tourists are strongly recommended to close their windows. Leaving windows open allows one to be robbed while in the car and exposes one to beggars and other service givers. Most tourists consider this a nuisance, and so do locals. Air conditioners do not always work on street-hailed cars. In any case, radio-dispached cars are readily available (particularly from resorts and hotels) and offer the same amenities luxury car services offer at roughly the same price as their North American counterparts.
See Also